Weather and wind can be integral to hunting, as it lets you pick the perfect time and place for it. And that's when hunting apps may come in handy.
That's why we've picked up the 7 best wind apps for hunting (Android & iOS) to maximize hunting efficiency. These apps help you arrange your hunting and find the optimal spots for it. You'll get wind and weather reports, in-depth maps with property borders, and other essential tools to keep you safe and productive. Take a look!
onX Hunt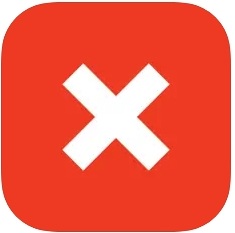 Let's start with the most-used hunting app on the market.
If you're looking for a one-stop app to level up your hunting experience, this one is definitely worth trying. This app is packed with useful features to cover all your needs. It's also pretty easy to use, so it won't take much time to figure it out. The app comes with a powerful GPS tool that lets you get in-depth info on map layers, wind direction, and much more.
Plus, the app lets you view property parcel info and shows all the property lines right away. You even get to view federal, state, and public parcel layers if needed. Thus, you'll be able to view open hunting lands in a blink of an eye, which is a must in the hunting season. As for the wind directions, you get to switch between aerial, hybrid, and topo maps in one tap.
The app also lets you register your trails for further use easily. And if you expect to enter an area with no web service, you can download the map to have a GPS tool on hand no matter what. Some tools require a yearly sub-pack, but most of them are available for free.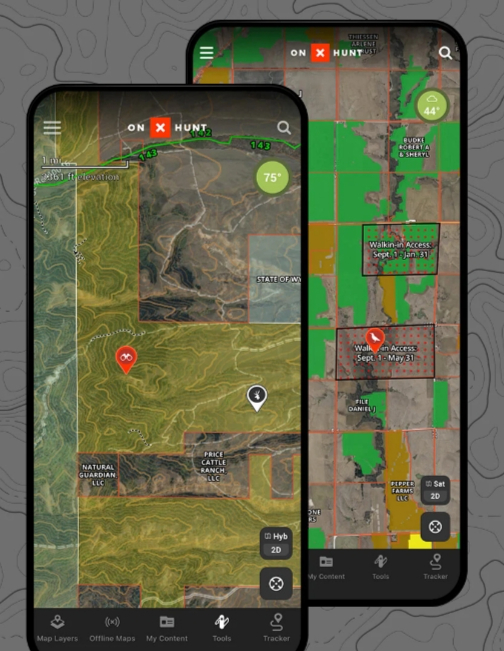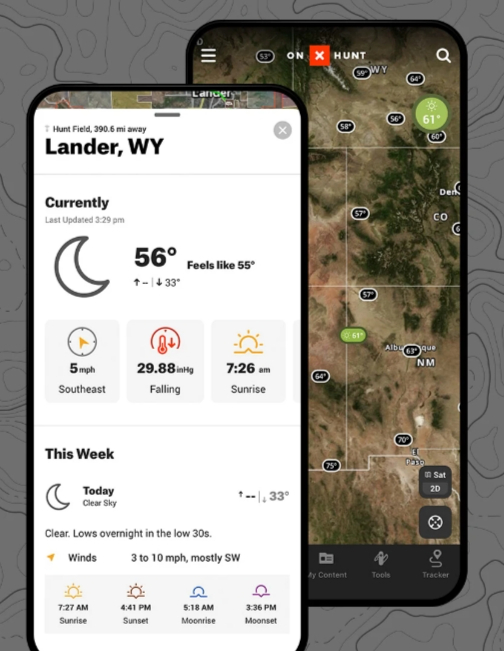 You may also like: 25 Best Hunting Apps
Windy.app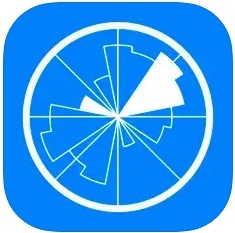 Next, there's an app that lets you track wind and weather prognoses.
This app is a must-have for hunters, surfers, sailors, and other people who depend on such info in any way. It provides you with detailed wind reports, maps, meters, forecast stats, and much more, so you get a full-on tool. The app also shows you in-depth wind guts and directions, which is useful for extreme sports lovers and hunters.
And if you don't want to constantly check your phone to check out the updates, make sure to set up notifications. The alerts will notify you of storms and wind warnings via such notifications. The app covers an animated wind tracker that works as a radar and gets real-time updates.
You also get access to a massive weather archive with data collected since 2012. The data includes day and night temp, atmospheric pressure, and all that. Beyond that, you can get an in-depth forecast for 10 days ahead including precipitation prediction, humidity, and all that. The app runs as a community, so you can enter a chat where people share weather conditions and wind path info.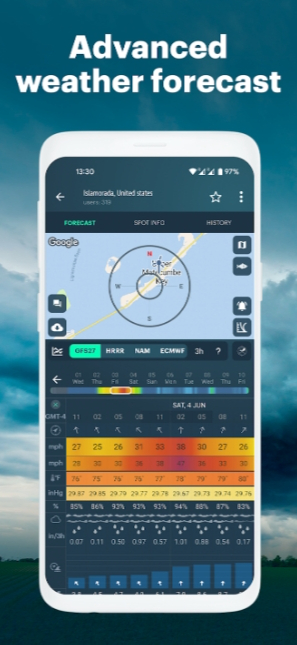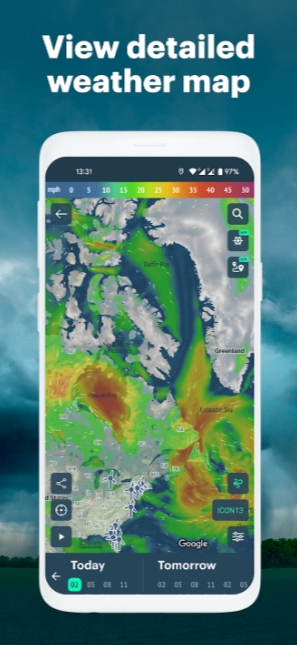 HuntWise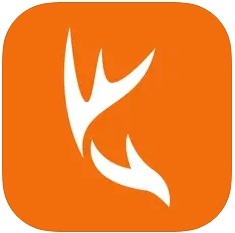 This is a hunting app that helps to optimize your outdoor experience.
It's filled with useful features like weather forecasts, mapping, and even gear discounts. As for the weather tool, the app runs on a smart algorithm that constantly analyzes weather metrics that affects species movement. Thus, you'll get to pick the best hunting hours according to potential prey. The app even gives you strategies to increase your hunting efficiency.
Besides, you'll get to track wind speed and directions, which also helps to pick a perfect hunting area. You get to set up notifications of the appropriate hunting time, so you could rearrange your schedule. The GPS tool is based on multiple hunting maps, so you could easily plan to scout and navigate in the forest. Overall, there are over 400 maps and plenty of layers to help you dissect the land and move with confidence.
The maps also include property lines, so you won't get into any problems related to this. All the private properties come with the phone numbers of the owners, so you could connect to them and ask for hunting access. The app lets you log and marks your routes and spots for further use as well.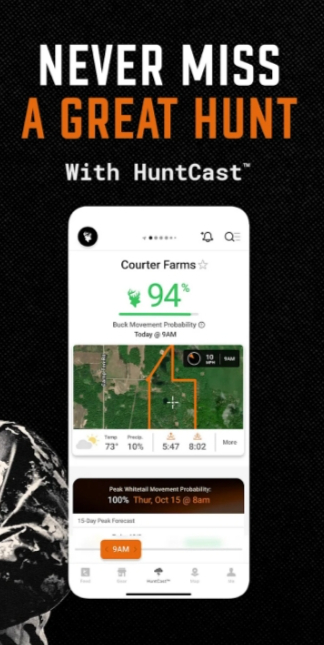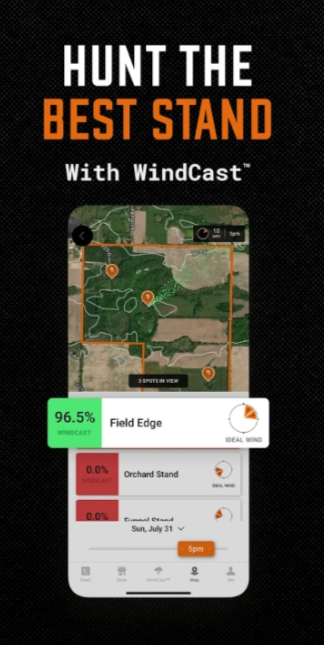 ScoutLook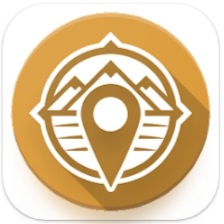 It's an app that provides hunters with in-depth climate reports.
This is a handy weather app that comes with an interactive navigation tool, so you pretty much get everything you may need for hunting. The app provides you with global weather prognoses, wind meters, cloud trackers, and all that. You also get to view precipitation predictions, barometric data, and even moon phases if required.
Plus, the app gives you sunrise and sunset times, which helps to navigate through the forest with confidence and not get stuck in the dark. It covers all the metrics that may potentially affect species movement, so you could pick optimized hunting sports right away. The wind map will show you how your sen will move and blow hour by hour, so you could plan a deer hunt in detail.
You can also set up wind and weather notifications to alert you on appropriate hunting conditions. There's also a personal journal tool that you can use t write your deer observations, and so on. As for the mapping features, it covers property lines with landowner info, so you could stick to public areas or ask the owner for permission.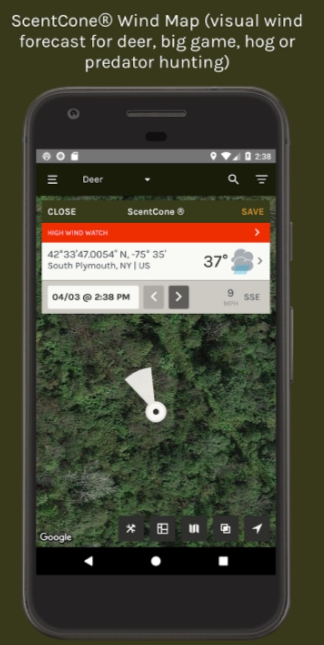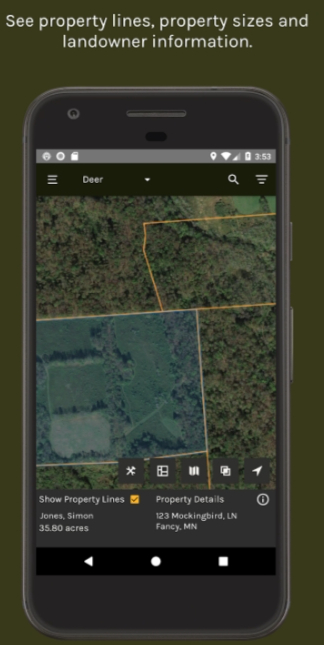 Check also: 15 Free GPS Tracking Apps
HuntStand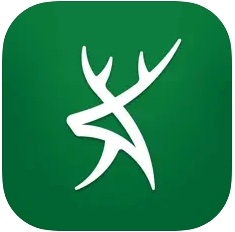 Here's an invaluable hunting app every hunter should try.
It's an all-in-one app that is packed with all the essential tools for hunters. It covers weather, mapping, tracking, and more, so you won't need any other apps of that kind. You'll get to view forecasts for several days ahead, including wind directions, precipitation, and more. The weather tool works offline, so you'll get to keep up with it without service.
The GPS tool is pretty detailed as well. You get property lines, owner info, satellite view, and lots of other useful stuff. The maps come in high resolution, and you can zoom in without quality loss. It also runs offline, and you get to edit the maps and record the routes while in the field. All that will be kept in your personal account, so you could always go back and analyze it.
Beyond that, the app comes with a bunch of educational content like gear reviews, hunting strategies, tips, and more. You'll get to join group hunting areas to edit maps, and view effective routes right away. The app runs on sub-packs, but plenty of tools can be used for free.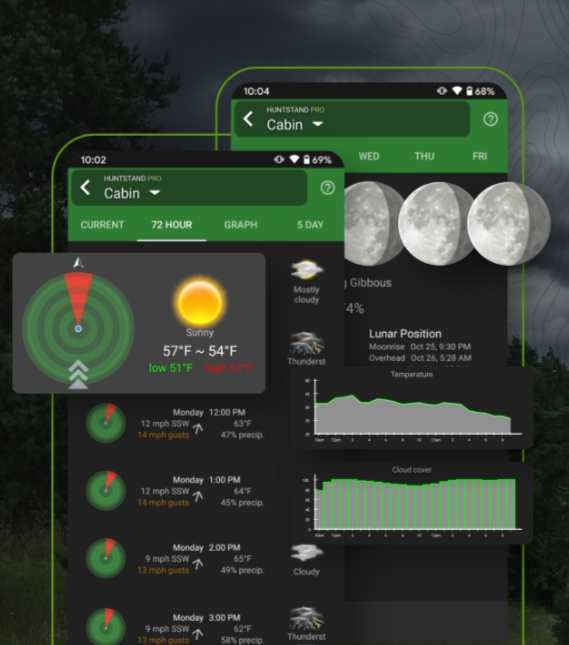 BaseMap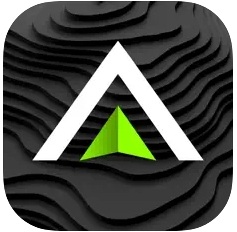 This is an outdoor app that will be your pocket compass and navigator.
The app comes with an offline mapping tool that lets you track your exact locations wherever you are. It covers all the property boundaries, trails, roads, and other things you might be interested in. The maps come in high resolution, so there's won't be any quality loss while zooming.
The maps cover multiple trailheads, so you won't get lost in the words by accident. Herewith, you get to mark your fave places and record your routes for further use. The app also shows you the exact distance between you and the desired spot on the map in secs, which helps to plan routes even better.
More to that, the app lets you share your location in real-time, so your friends and fam could keep track of your movements. The weather tool lets you track wind directions and vi forests for several days ahead. You also get to log a personal journal and talk about your adventures, animal observations, and overall hunting experience.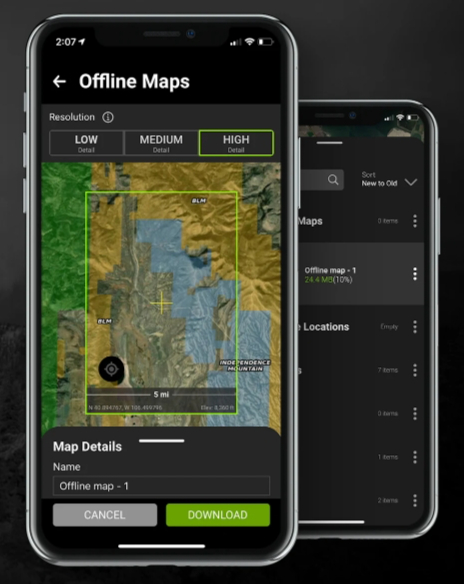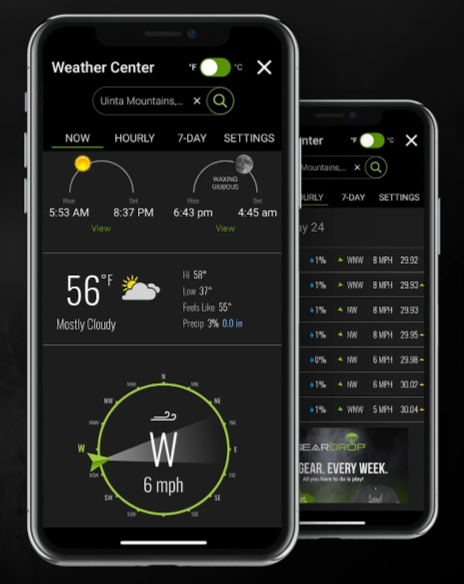 You may also check: 11 Best Offline Navigation Apps
WeHunt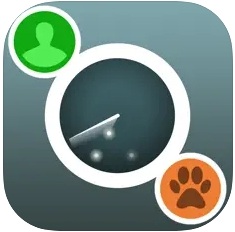 And lastly, there's and that helps to ease your hunting exp and make it more efficient.
The app is all about simplicity, so you'll quickly figure out how to cope with it. Herewith, it covers all the tools you need for a successful hunt. You'll get to mark hunting gourds considering property borders, high stands, gathering places, and much more. You'll get to mark and record your fave routes and places and share them with your companions.
Likewise, the app takes care of your safety. You'll get to view all the hunters nearby and connect with them via chat. The app also marks participating dogs if there are any. The GPS tool works offline, so you won't be left in the woods on your own.
It also provides you with either and sun insights along with wind maps and precipitation reports. The app comes with a scent indicator that lets you see if the wind comes from your position. You get to connect the app with your game cam view to get pics in real-time.