Collecting coins is one of the most popular types of a hobby. Indeed, today thousands of people pay big money to earn specific coins, especially old ones.
By the way, if you ever need to identify a bird using the sound it makes, then these best bird identifier apps might come in handy.
However, collecting is one thing. Another one is identifying them. In this article, you will find the best tools to identify coins. There are good apps for iOS and Android users.
CoinSnap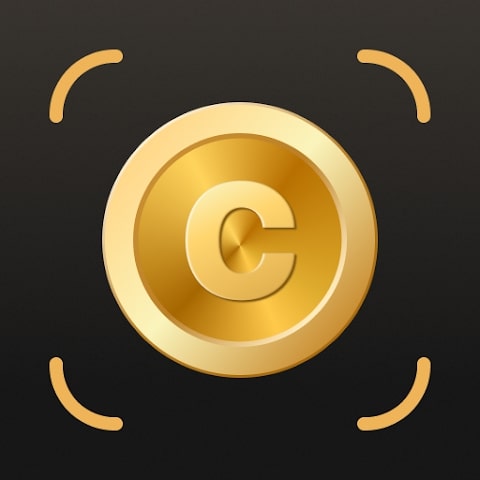 CoinSnap is a mobile app designed specifically for coin collectors and numismatics enthusiasts. By utilizing advanced artificial intelligence technology, the app provides the ability to identify coins.
The app has the ability to recognize and identify coins based on their physical characteristics: diameter, thickness, weight, ribs, and pattern.
It uses neural networks and trained algorithms to accurately identify the parameters of a coin and checks them against a database to give the most accurate result.
This program also provides interesting and useful information about the coin. For example, you can find out its year of issue, place of origin, historical or cultural significance, and other details. Users can find a detailed description and study the history of a particular coin.
CoinSnap has an extensive database with information about coins that have been issued over the years by various countries around the world.
The app is constantly updated with new coins and information so that users can always get accurate data about their collection. The clear interface makes it accessible and easy to use.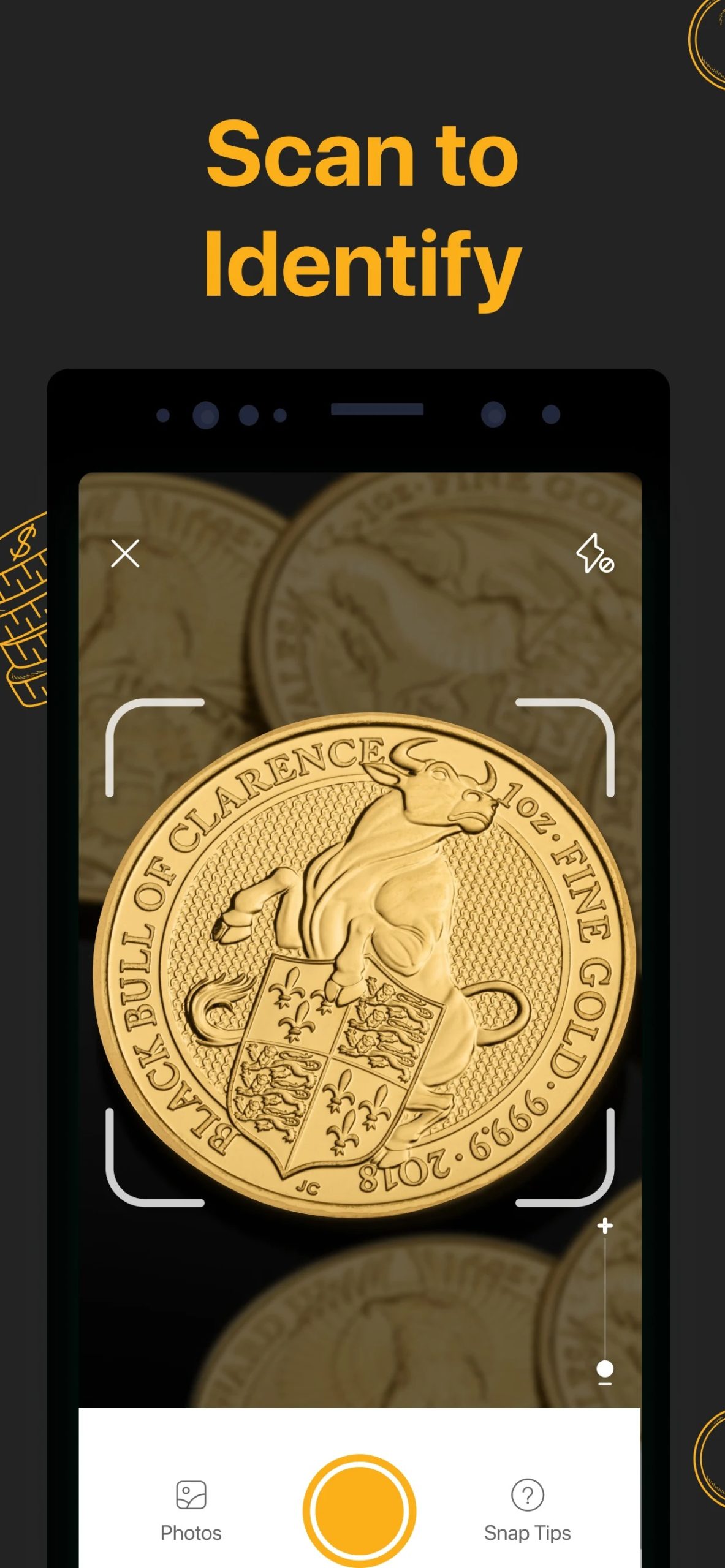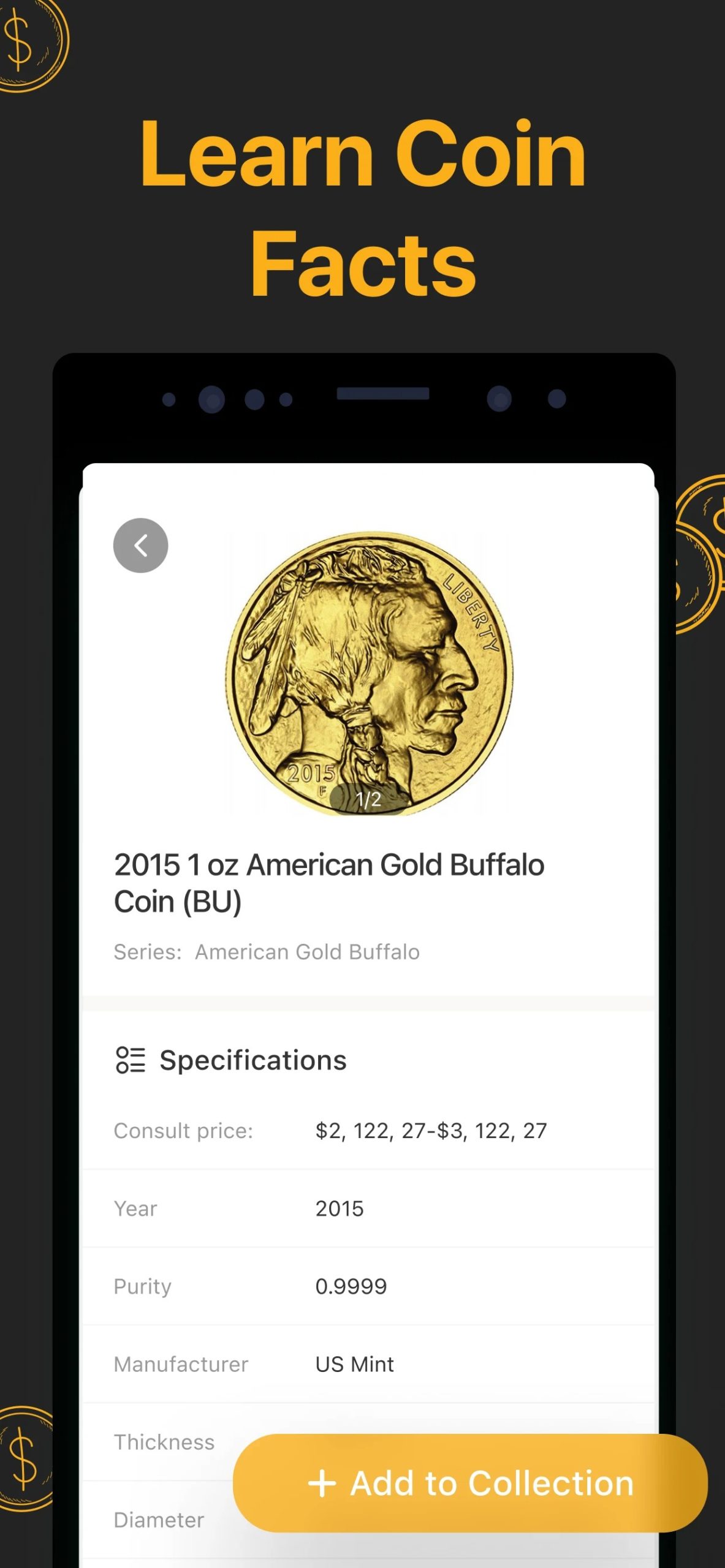 You may also like: 16 Best Plant Identification Apps
CoinID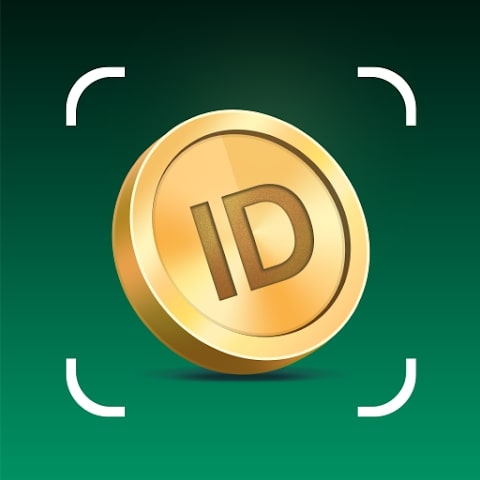 CoinID is a handy app for coin collectors. It gives the user access to an extensive database of coins, as well as numerous features and tools to help you learn more useful information about your collection.
One of the key features of the app is the coin recognition feature. Users can take a photo of a coin and upload it to the app.
Modern technology allows you to identify the coin and provide detailed information about it. With this feature, you can quickly and accurately recognize coins in your collection.
The app also offers a complete and up-to-date catalog of coins from around the world. You will be able to find information about coins from different countries, eras, and cultures.
The catalog contains technical specifications of the coins, historical information, as well as information about their value and rarity. This allows you to explore each coin in more depth.
For your convenience, the app has a coin search function. You can use various filters to find coins by year of issue, country, material, denomination, and other parameters. This allows you to save a lot of time and find the right information about a coin instantly.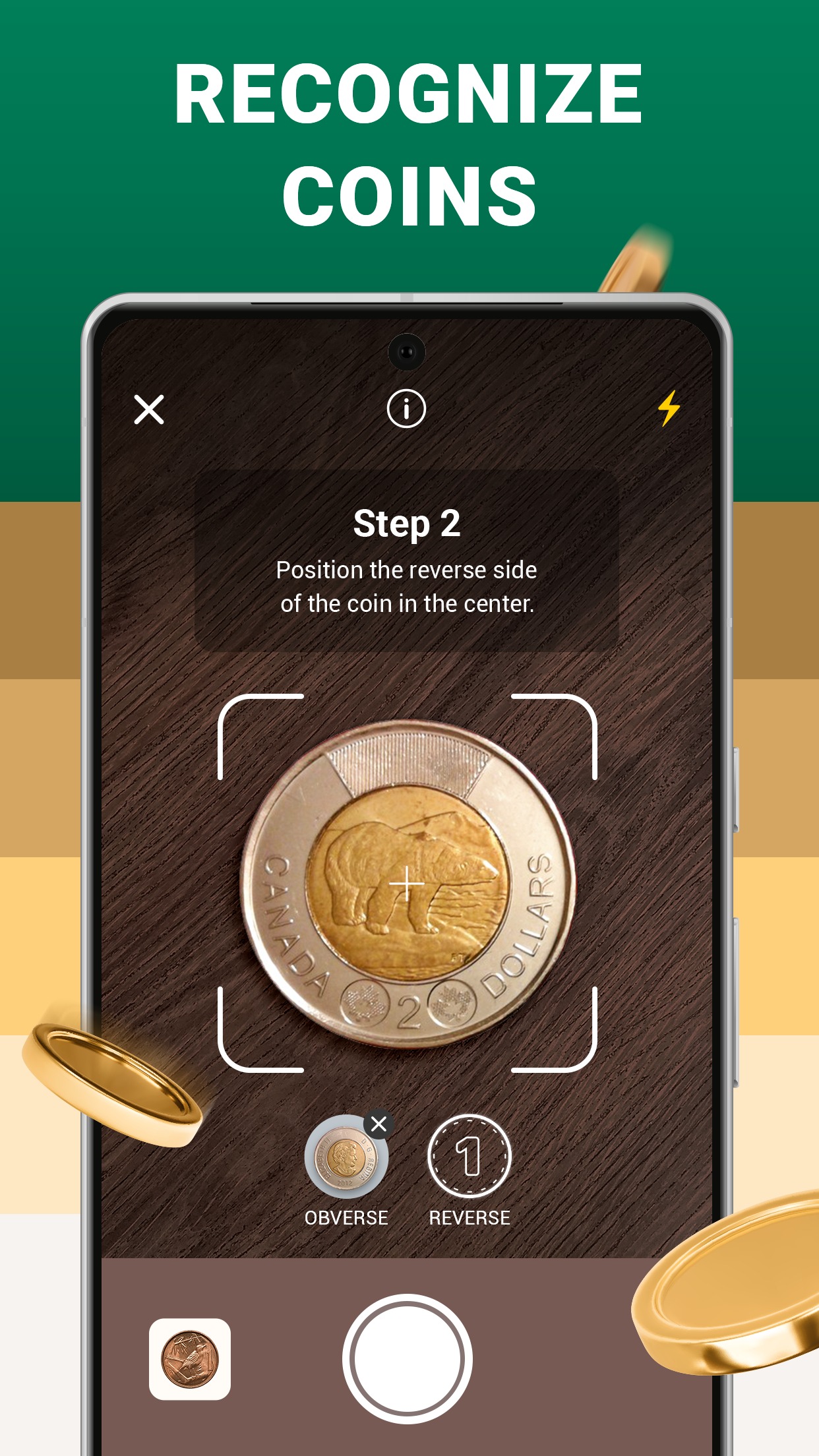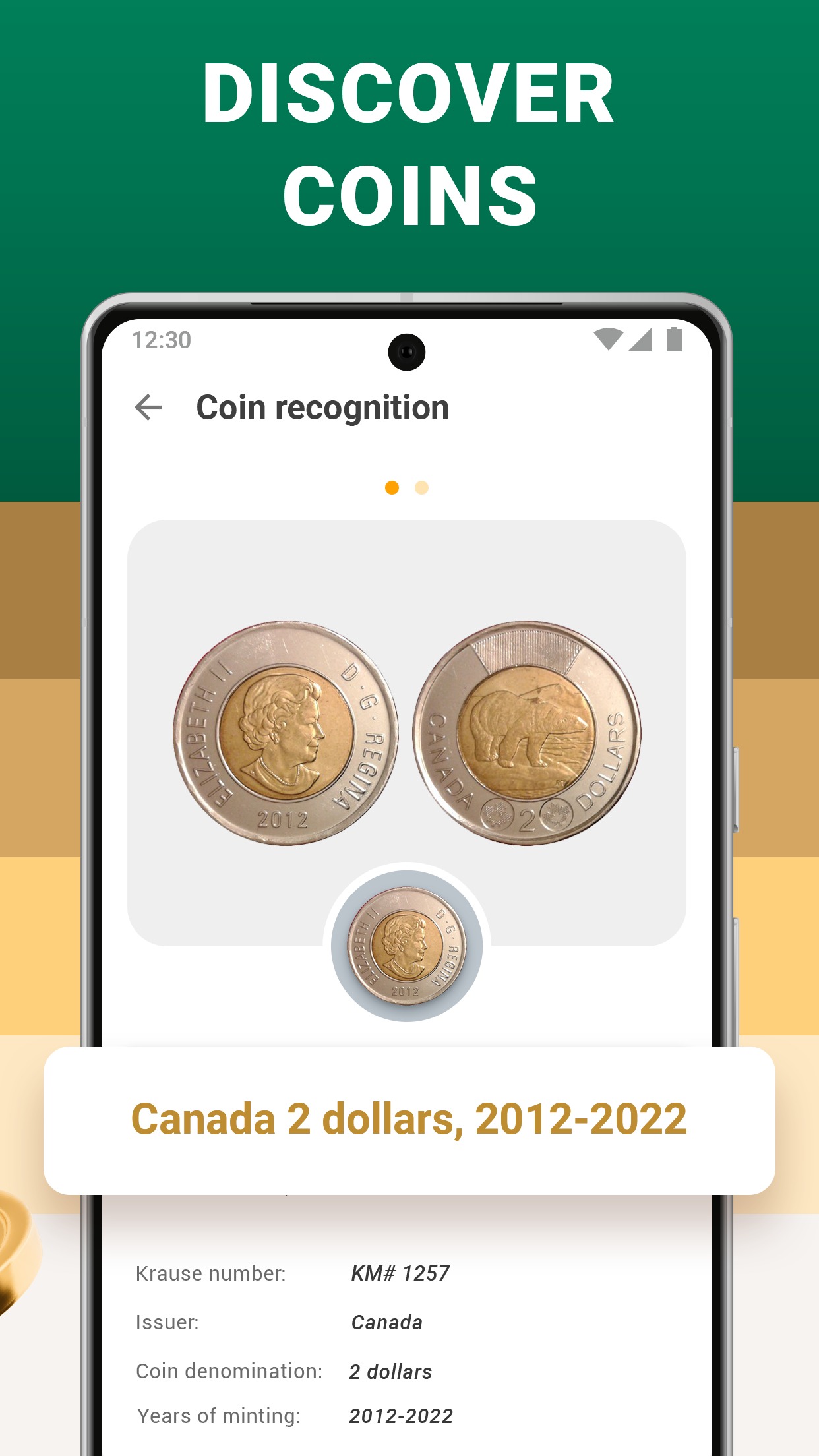 Coinoscope: visual coin search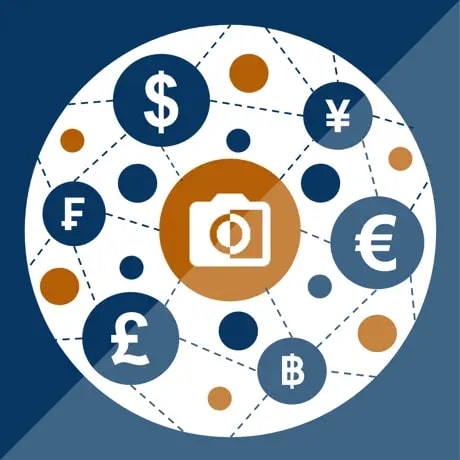 If you need to identify a coin by its image, this app is a must. Coinoscope is done in a very smart way – everything is intuitive and easy to find. Still, there are some tips to help you get started with the service.
How to use the application? Follow these steps:
If you don't have a photo of the coin you want to identify, you can

open the list of countries.

Tap on the country your coin refers to and see the data.

When you have an image of your coin, the situation gets much easier. You can either

upload the image from your device

or snap a photo right from the app. In both cases, Coinoscope will analyze the images and compare them to the ones in its database.

The process of comparisons is

fast

. It usually takes

from 5 to 15 seconds

and depends on the image, as well as your connection to the Internet.
However, here comes a serious downside that upsets many users. The app works pretty well for modern coins. However, when it comes to the medieval ones, it might be totally useless. The reason is that many medieval or ancient coins aren't included in the database.
The app has a pretty small size – having 20 MB of memory will be enough to install and use it to identify coins.
You can download this application on the App Store, as well as Google Play.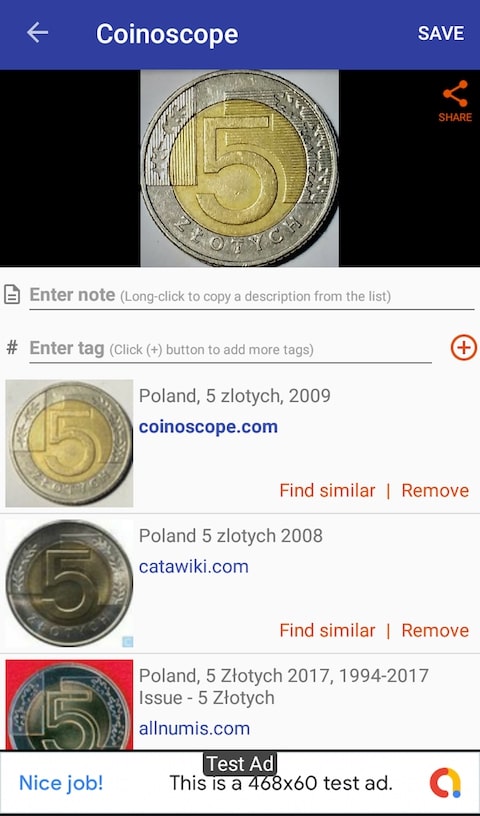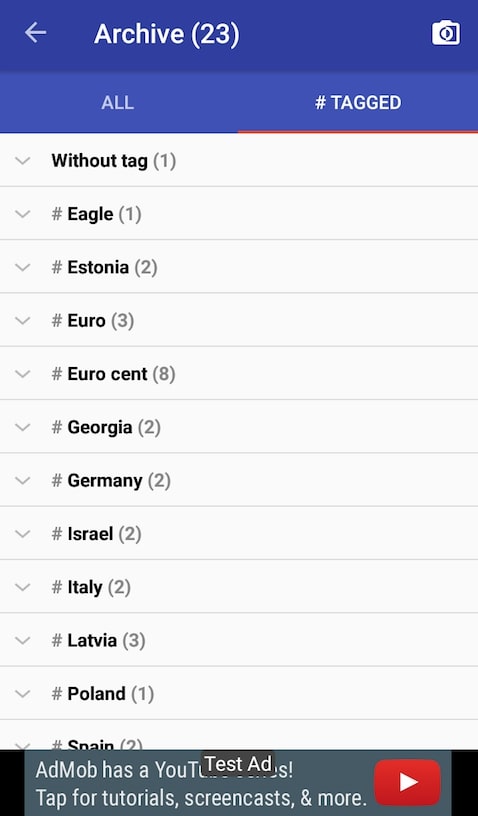 Maktun: Coin Search by Photo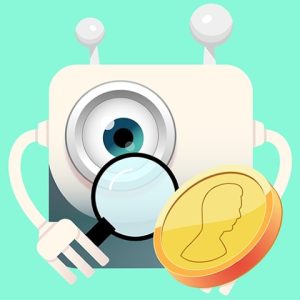 If you are numismatic, this app is what you need to download on your phone or tablet first of all. Maktun is a simple but powerful coin recognition service.
Let's see why it is considered to be so unique. It's all about its cool features:
For sure, you can

recognize coins in a single photo

. Try to take a photo where the whole coin is depicted.

Estimate the value

of each coin you face. This option will come in handy if you plan to sell the coin. It will help you not to sell precious coins too cheap.

See the detailed info about the recognized coin. Each coin card contains a short description and history of the coin. Make sure you check it.
Sell or get various coins you have right in the app. To do it, just place them in the "want to sell" or "want to buy" lists. What's more, you may also exchange coins but this might be harder.
If you are worried about privacy, the app won't collect sensitive data about you. However, it will ask for access to your files and camera to fulfill its functions well.
Both Android and iOS users can get Maktun for free.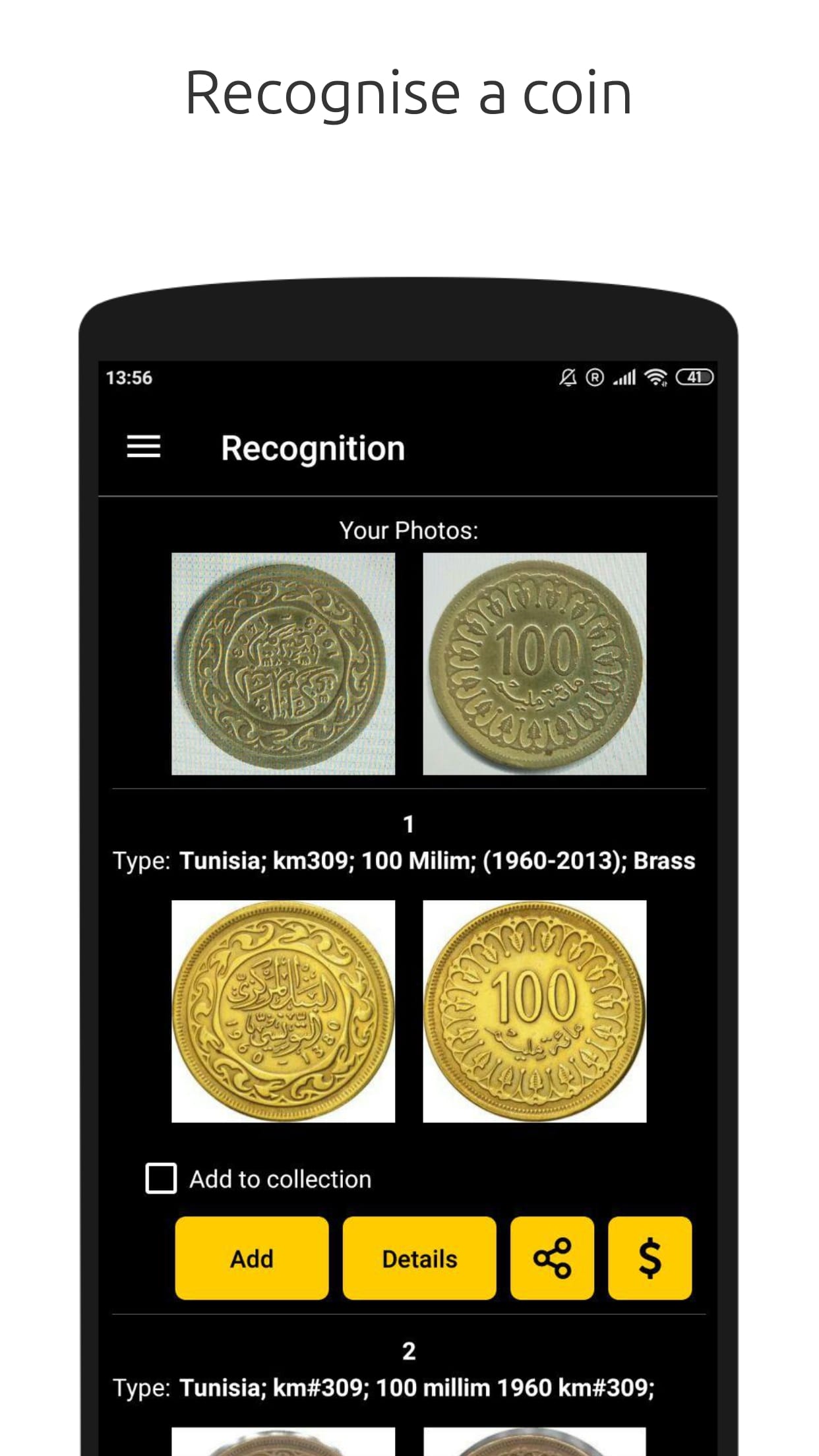 U.S. Coin Checker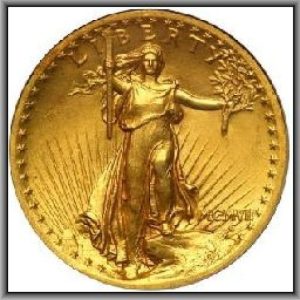 If you want to identify the coins that are used (or existed in the past in the USA, this is a good option.
The app has a kind of old-fashioned interface but it looks smart.
What's more, it is quite easy to find what you need fast. All the content is divided into categories, according to the time the coins refer to.
Here are the best features you will get in the U.S. Coin Checker:
See one of the richest databases of the coins in the USA. Each coin section has some pictures, a short description, as well as the value of this coin.
Add you data to the app as well. If you have a good photo, don't hesitate to upload it and enrich U.S. Coin Checker.
Use search to find what you need. It works just like a search line on Google. Type the info you already know about each coin and get the list of coins that the app considers relevant.
The app is rated 4.1 out of 5 on Google Play. Users love it for its simple UI and a big number of coins.
By the way, if you are interested in identifying fish, you need to go through these best fish identification apps.
U.S. Coin Checker is free of charge. You can download it on Google Play.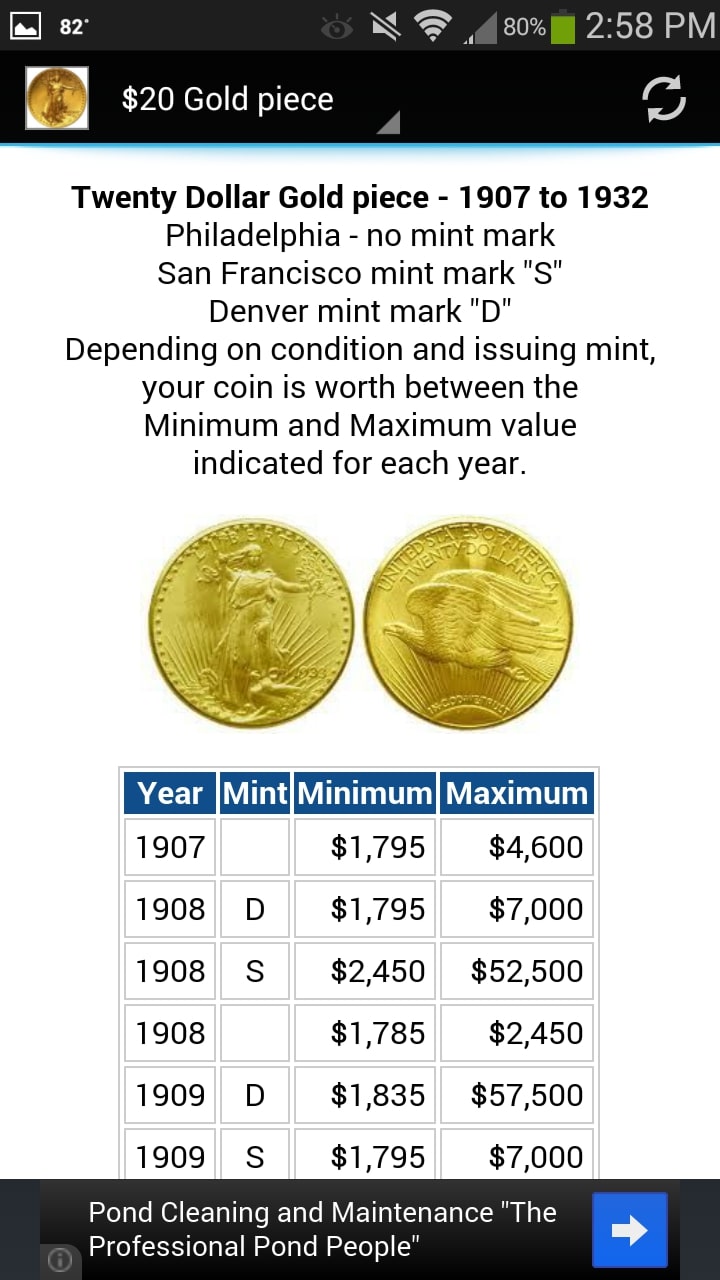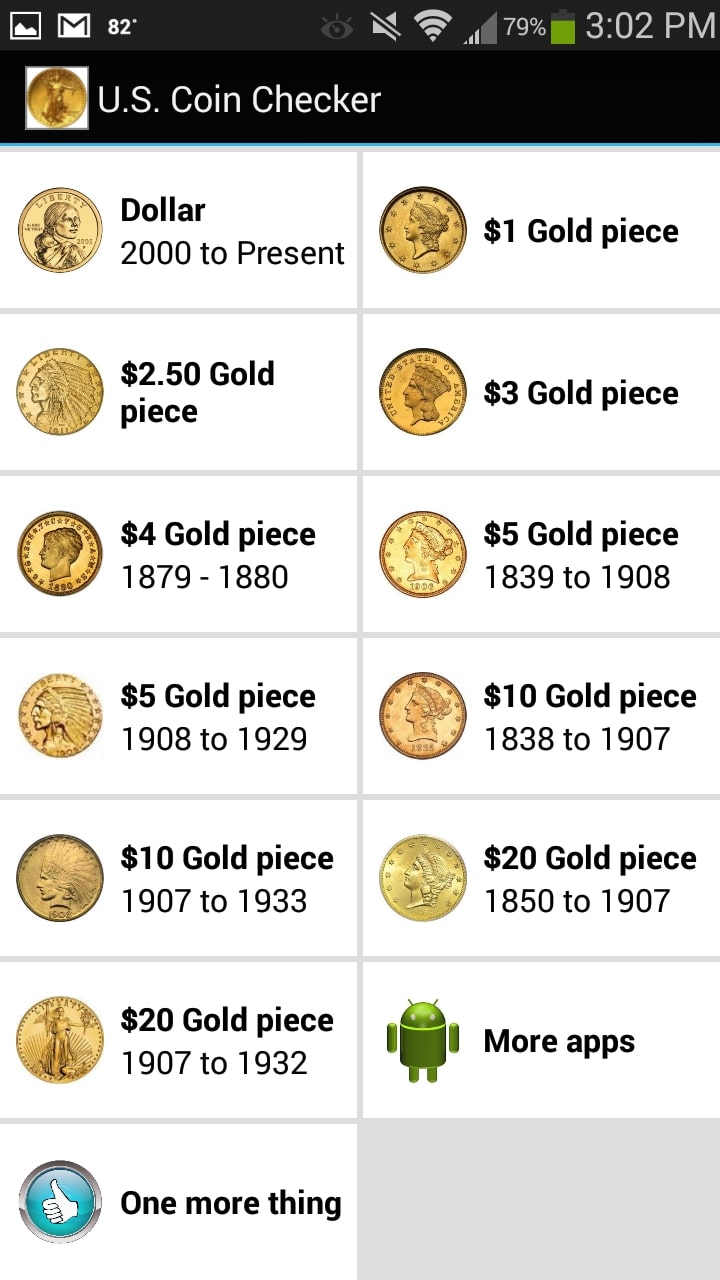 CoinDetect: Euro coin detector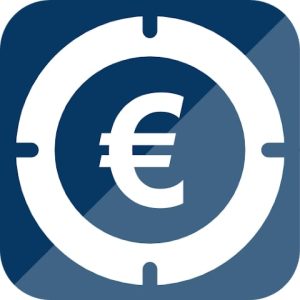 Do you need a reliable euro coin recognition tool? CoinDetect is one of them. The only downside is that the app is available for Android users only.
Now we can focus on the best features provided by CoinDetect:
The app has

a huge and impressive database

of euro coins. You will find the coins that refer to European Monetary Union only. For instance, you will get access to French, German, Spanish, Italian, and many other countries located in Europe.

Open the list of countries

and tap on the country you are interested in. If you tap on Germany, for example, you will see all the euro coins of this time.

Take a photo

of your coin and

let the app recognize it

. It will take a few seconds to fulfill the whole process. Then you can read some info about the coin and its history.
There is a fairly important thing, though. The app lacks good synchronization. It means it won't be automatically performed if you download CoinDetect on multiple devices.
In general, the application is a perfect tool for amateur coin collectors.
Get it for free on Google Play and start identifying coins at the click of a button.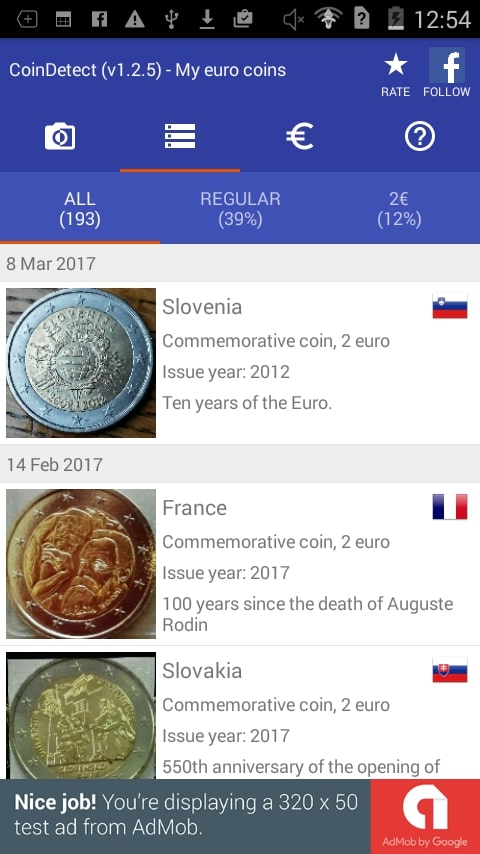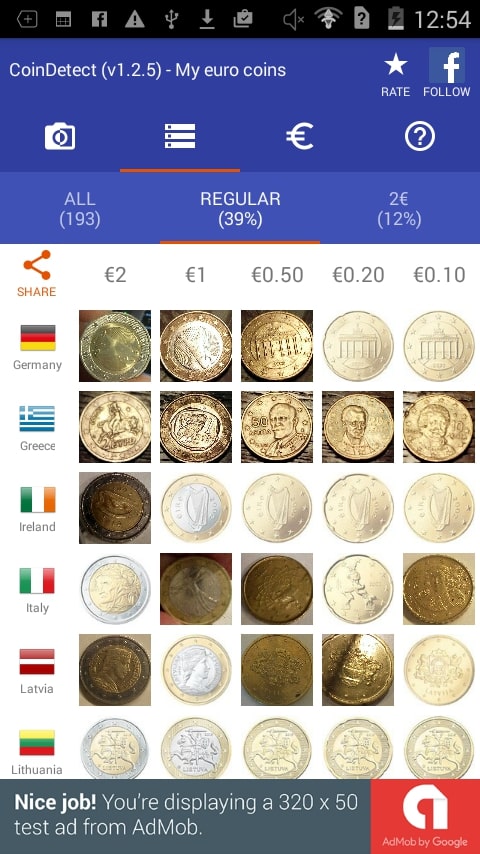 You may also like: 7 Best Mushrooms Identification Apps
CoinsChecker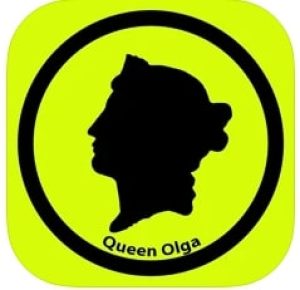 This application is all about coins from America and Canada. If you are interested in these countries, the app is the best solution. The UI is more or less useful but at times it is hard to find some options.
Why CoinsChecker is worth trying? Here are the reasons:
Get info about every coin

you manage to collect. You can find out all the interesting facts without exiting the application.

If you collect coins, you can use the application to count them.

Tap on the coin and it will be marked as collected

. This option will come in handy if your collection is getting bigger all the time.
To use the app effectively, make sure you create an account. If you skip the step, you won't be able to save the results and the coins you already collected.
The app is free of charge. However, if you want to support the project, you can always donate. The smallest donation is 0.99$ and the biggest one is 9.99$.
At the moment, CoinChecker is available on the App Store only.