In our time we can hardly find romantic partners who do not engage in chats via their cell phones. Boyfriends and girlfriends are talking, flirting, saying words of love, and even having dirty talks in a digital space via different messengers. To make it a little bit more alive we use emojis and stickers.
But sometimes you might feel like all those emojis and stickers from the standard keyboards aren't simply enough to express all your hot feelings. Especially if you are trying to impress someone whom you really like.
In order to make each conversation of you and your date memorable use these hot best flirty dirty emoji apps which are able to make any conversation very hot.
AdultMoji
The last, but never the least dirty emoji app on our list which is luckily available both for iOS. Here you will find more than 5000 different stickers and emojis! AdultMoji seriously has all the emojis which are more or less dealing with the flirt.
Since the amount of emojis is so large all of them are divided into categories. You can search for a certain emoji or sticker by typing in the theme in the search bar or exploring the related category.
When you find an emoji that you like and that you would like to use in a conversation with your date you can click on it to download it to your phone – afterward it will be displayed on your keyboard automatically.
Plus, AdultMoji is a completely free app, even for Android. It has only positive reviews from the users. The database is constantly updated and all the trendy emojis can be found here. So don't waste your time, get this app, and bring the new element to your love text to your partner.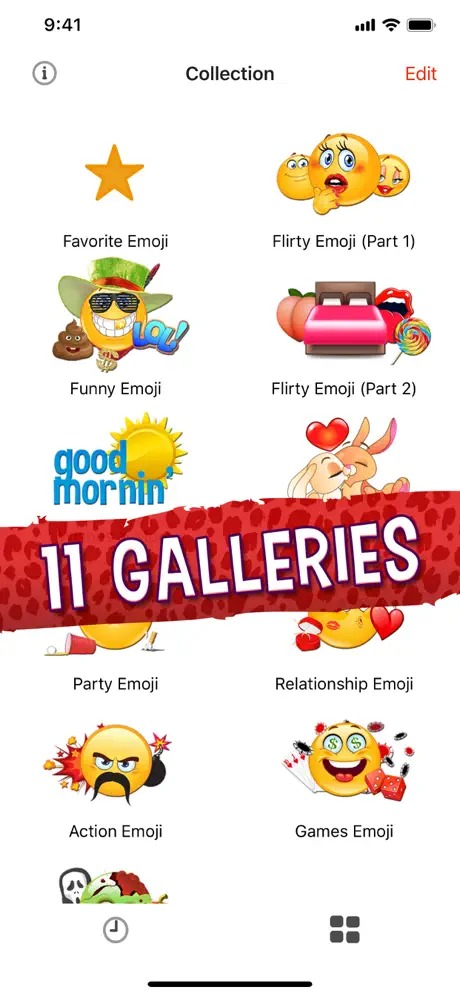 You may also like: 11 Best Animoji & Memoji Alternatives for Android & iOS
Adult Emoji – Dirty Edition
Adult emoji are stickers to help you share your feelings and desires with your other half. Flirt without limits! Give your conversations a new spice. Here is the largest collection of emoticons about love, feelings and passion.
Your partner will be pleasantly surprised and will definitely reward attention. Use the set of stickers in all messengers and social networks.
No more agonizing over the inability to express yourself fully. Sometimes expressing yourself unambiguously is the best option. A new set of sexy stickers will help you do just that. Use the app intuitively and enjoy communication.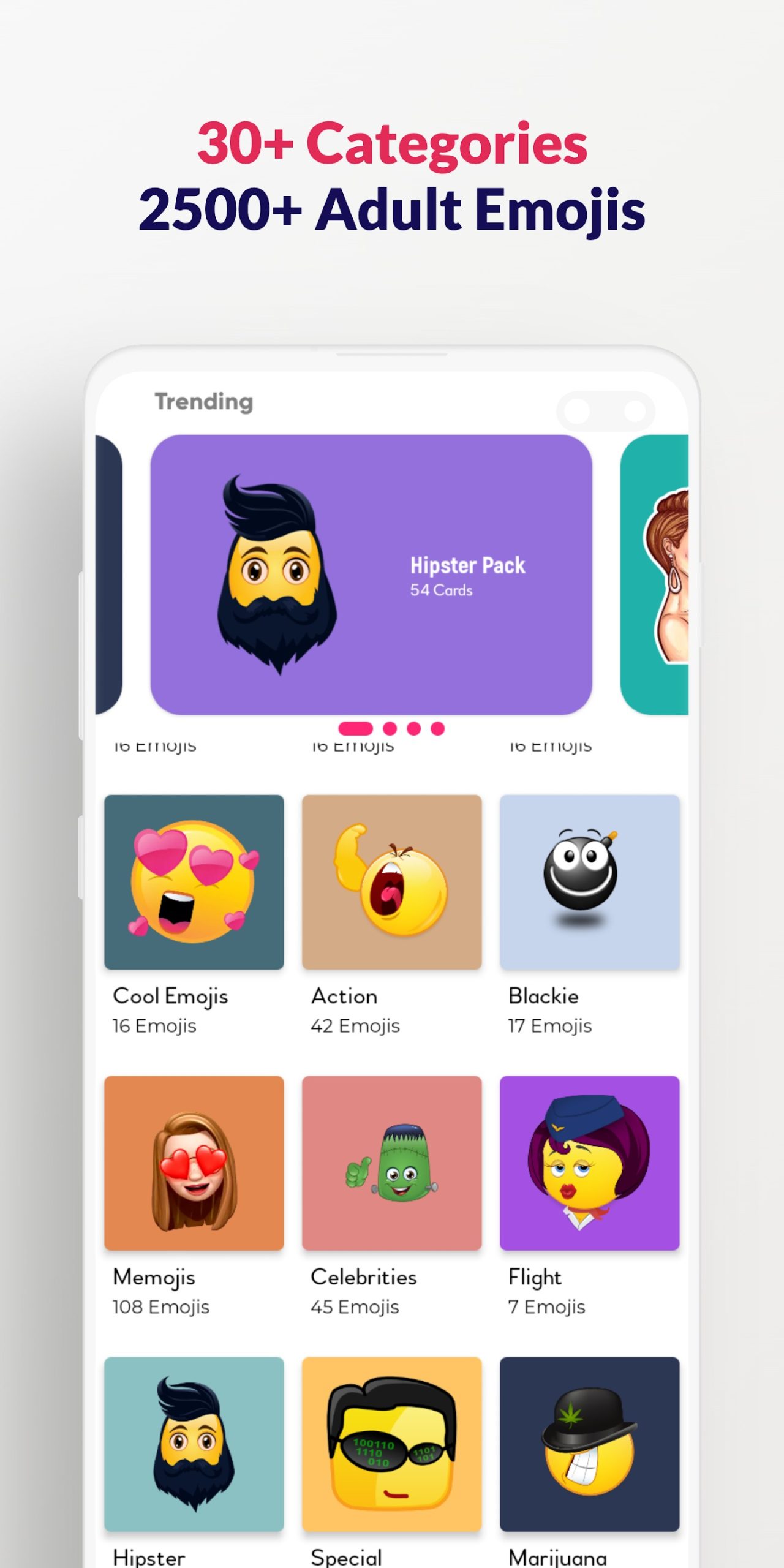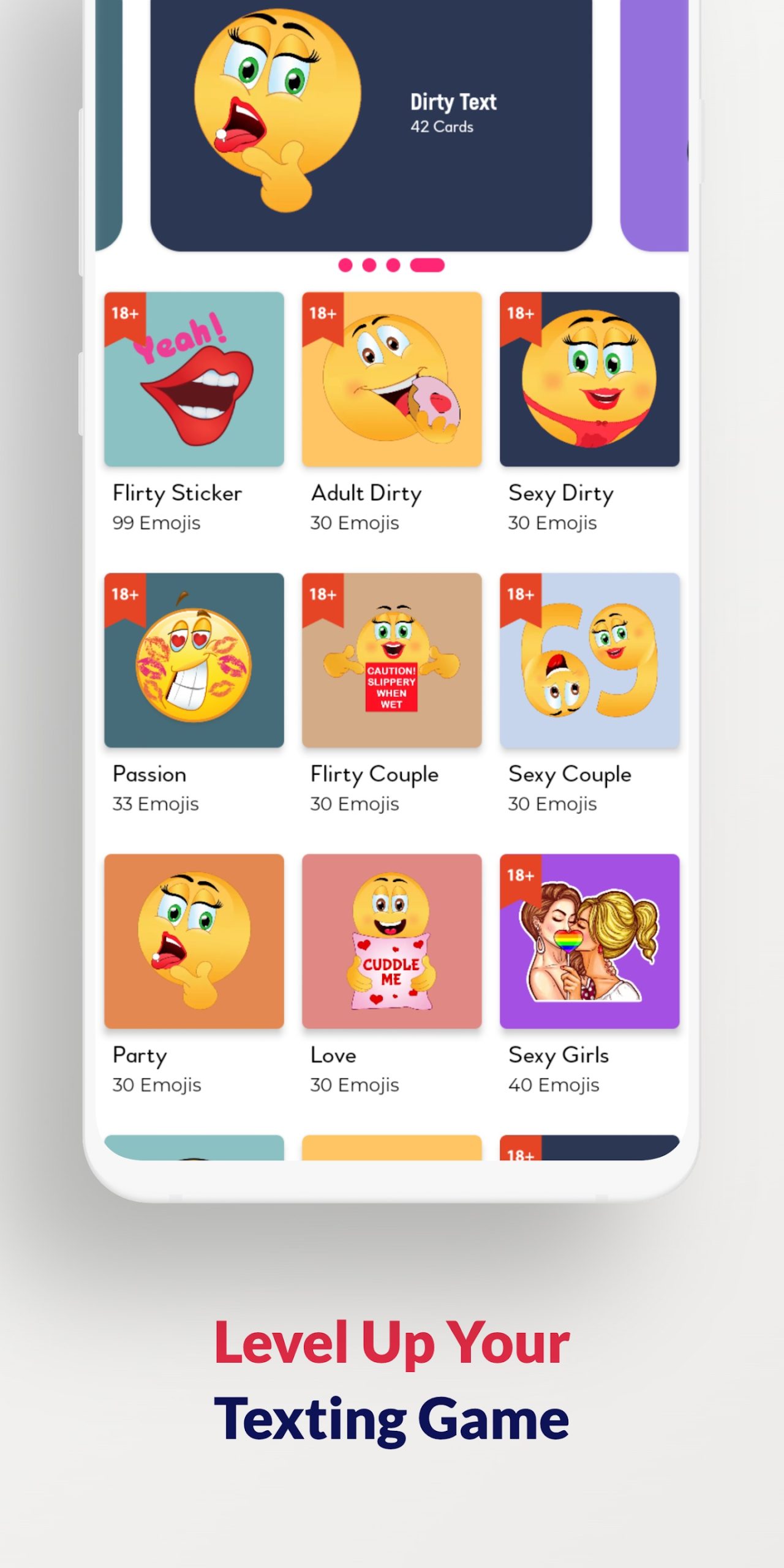 Flirty Dirty Emoji
This app has lots of flirty adult stickers and it is one of the most popular emoji apps on the App Store. If you would like to add "spiciness" to your and your date's texting then you should go for this one – it has an impressive set of stickers for all the flirty dirty emotions.
In total, there are around 1000 stickers. The app is completely ad-free. All the images are presented in HD quality. Moreover, in order to make it easier for you to browse through all those stickers looking for an emoji, they are sorted into 9 different categories.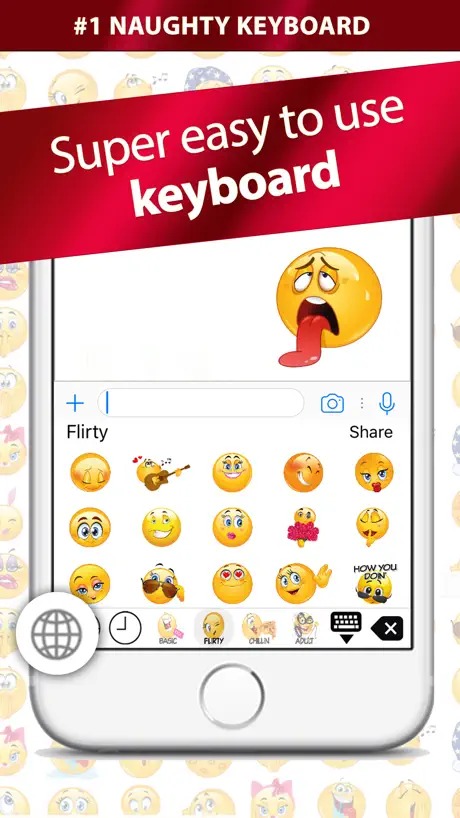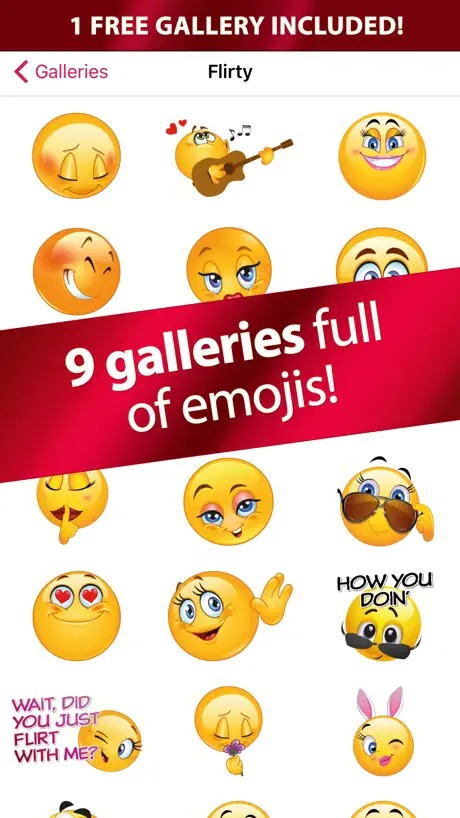 Dirty Emoji: Adult Emoji
Dirty emoji is a set of stickers for adults. Share the piquant emoticons and stickers with your significant other. Surprise your loved one and diversify your communication.
Over a thousand emoticons await your treatment: romantic, sad, flirty, funny, adult. All of them are of high quality, some are animated. The images are handmade. Use them in everyday correspondence and for games in social networks and messengers.
Download the app to your phone memory and the sticker packs are available. No more wasting time looking for the right combinations of emoticons. Make the other half happy and strengthen your relationship.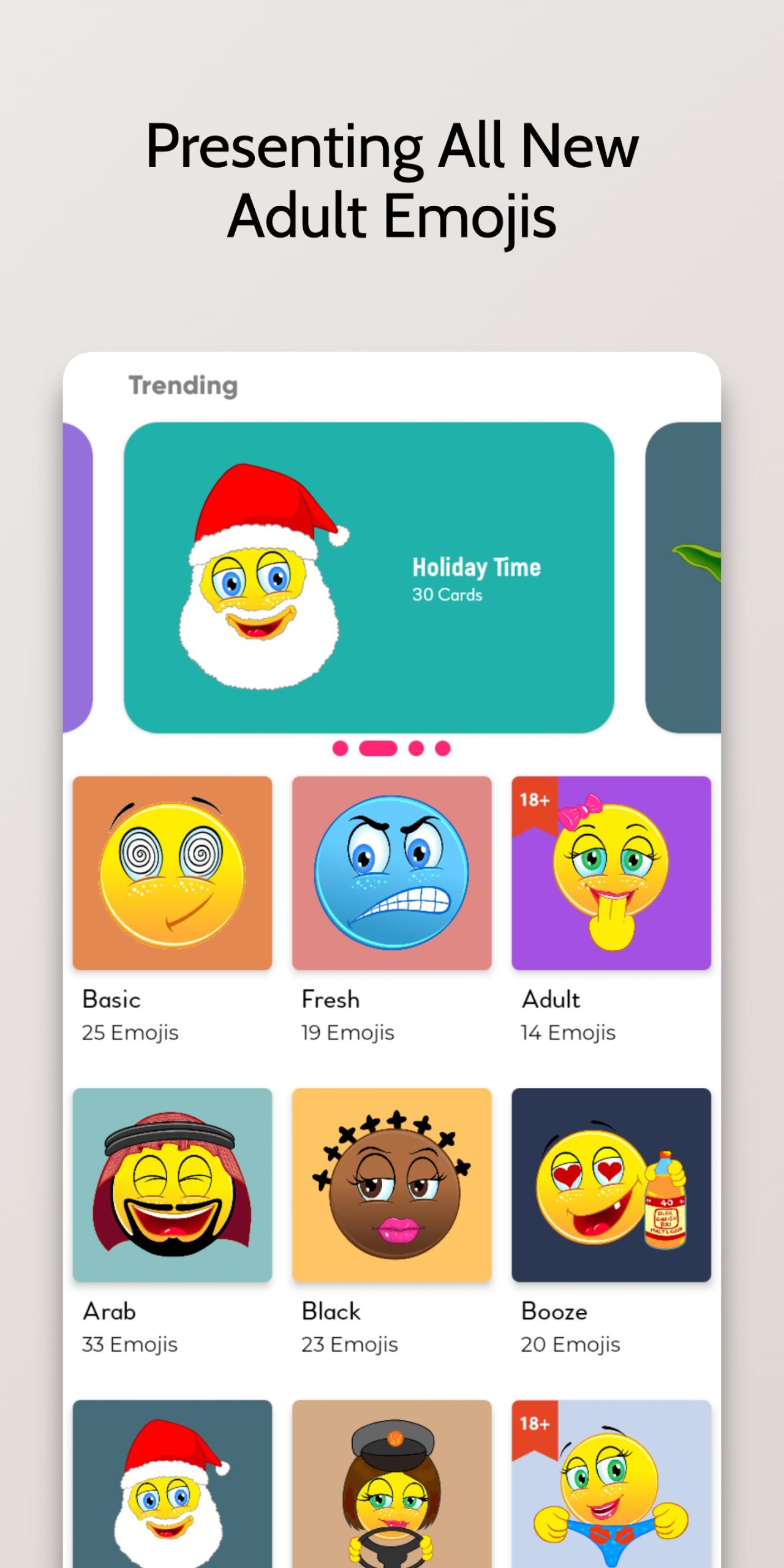 Adult Emoji Sexy Flirty Couple
Another authentic app with a bunch of sexy dirty emojis. Here you will find a number of packs of various emojis for different situations. In general, it is quite a standard app and the algorithm of the usage here is quite the same as in all the apps of this type – you open it, select a collection and add it to your messengers.
However, we should mention that the app has in-build purchases. All in all, Adult Emoji Sexy Flirty Couple looks decent and it doesn't have tons of annoying ads. What is more, all the emojis that you will discover here are presented in HD quality.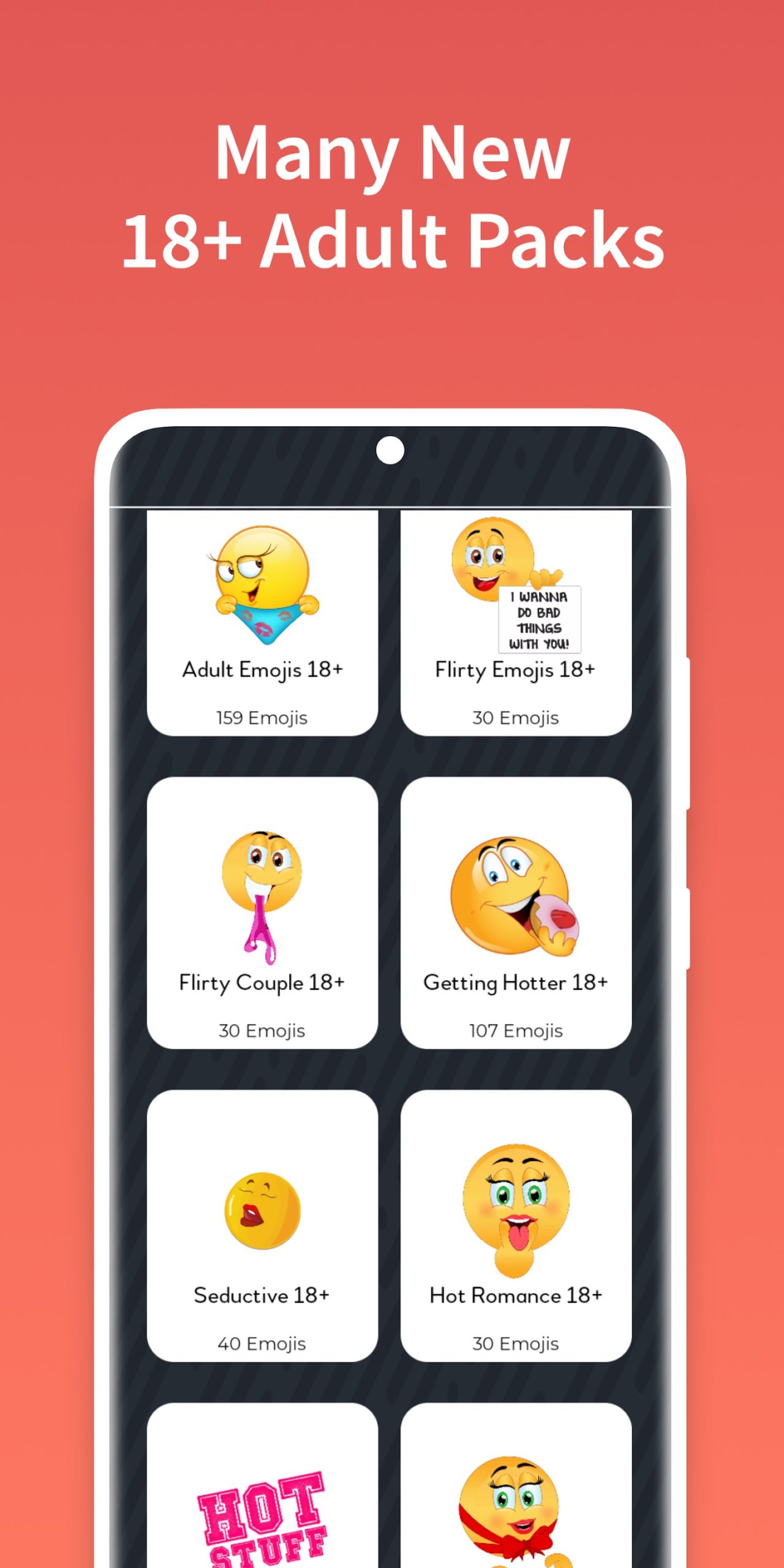 Adult Emojis: Flirty Pack
Adult emojis are a free set of over eight hundred stickers for communicating with your significant other. Often we can't express the full range of emotions with text alone. In such cases, we turn to emoticons for help. The app give you access to high quality stickers for adults. Flirt, have fun and seduce.
If you are over eighteen years old, save the sticker sets to your phone memory and use them in any social networks and messengers. The program interface is intuitive, so the use is not difficult.
Go to the group you're interested in, select a sticker and send it to the person you're talking to. There are many categories available for adults. Add your favorite emoticons to your favorite collection.
This app will noticeably diversify your communication. Try sending an emoticon to your significant other or someone you like. It will intrigue and take the conversation to a new level. Have fun together!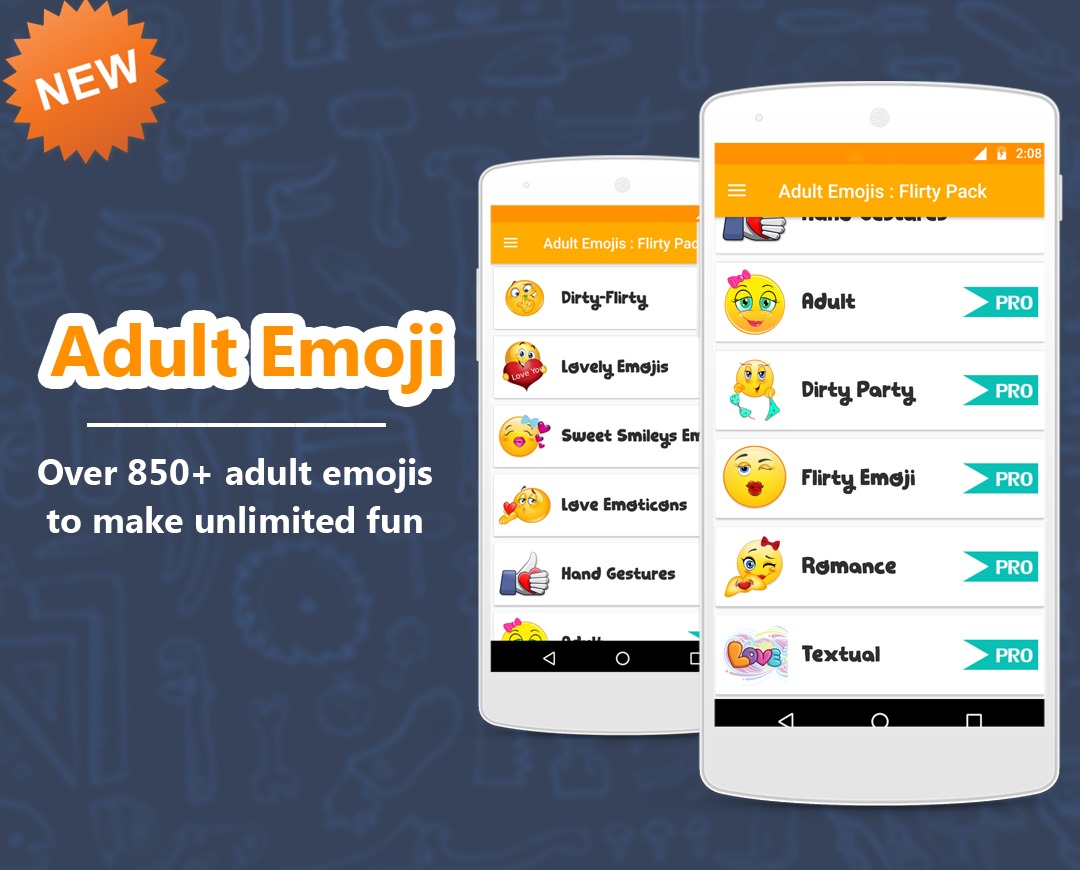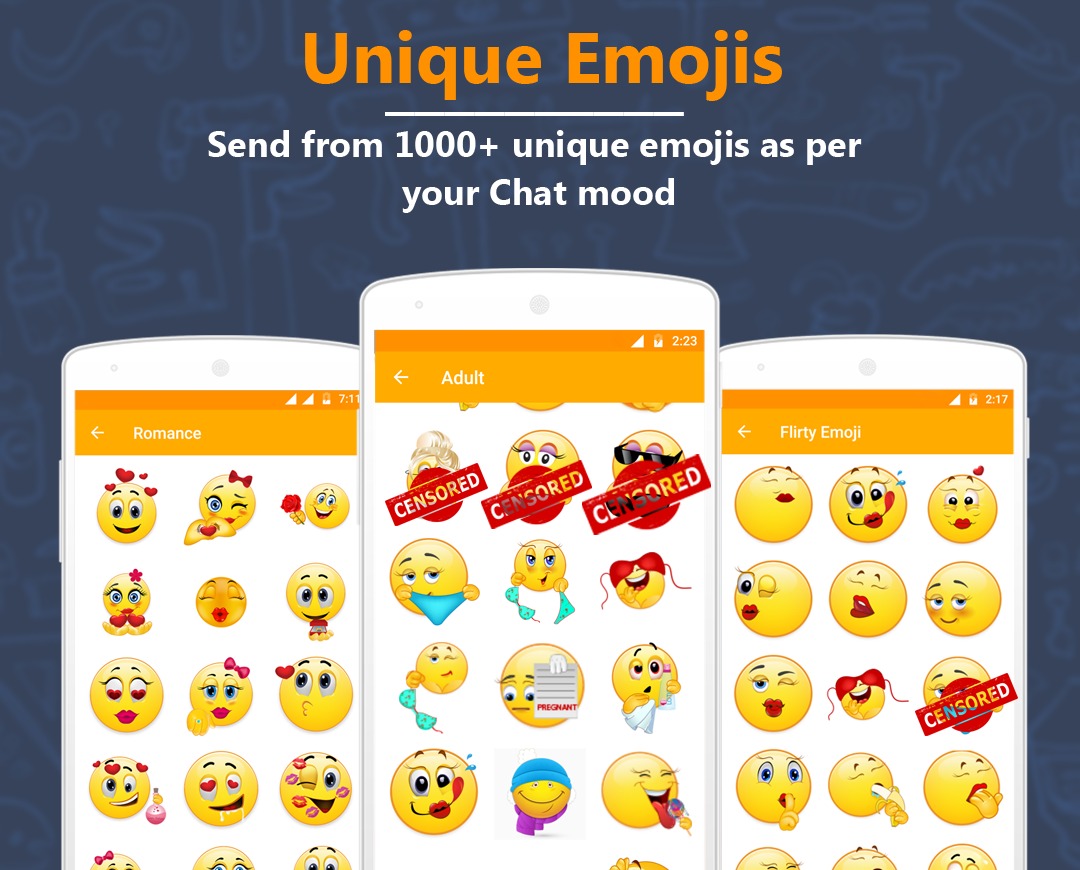 You may also like: 11 Best love horoscope apps for Android & iOS
Dirty emoji & Adult emoji stickers
One problem that you face when you try to install any kind of exotic emojis and stickers to your phone is their low quality. In the case with this app, you have nothing to worry about – all the emojis and stickers are presented in HD quality. You will find more than 1000 various hot and dirty emojis for your messengers.
Another bonus is that everything inside is basically free as well – the app has 3 free galleries and 1 that is available for a small fee. You are also enabled to share those emojis via all social networks. There is nothing extremely dirty but all the icons are hot enough to express your passion.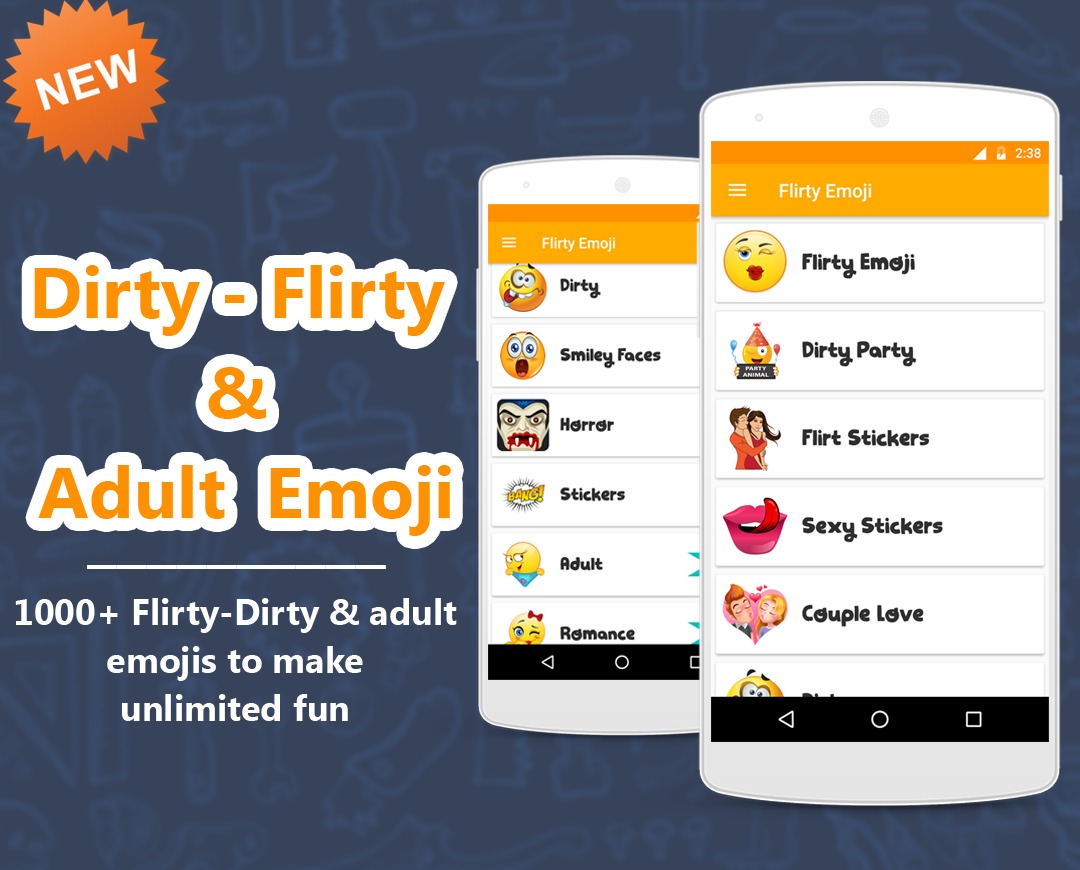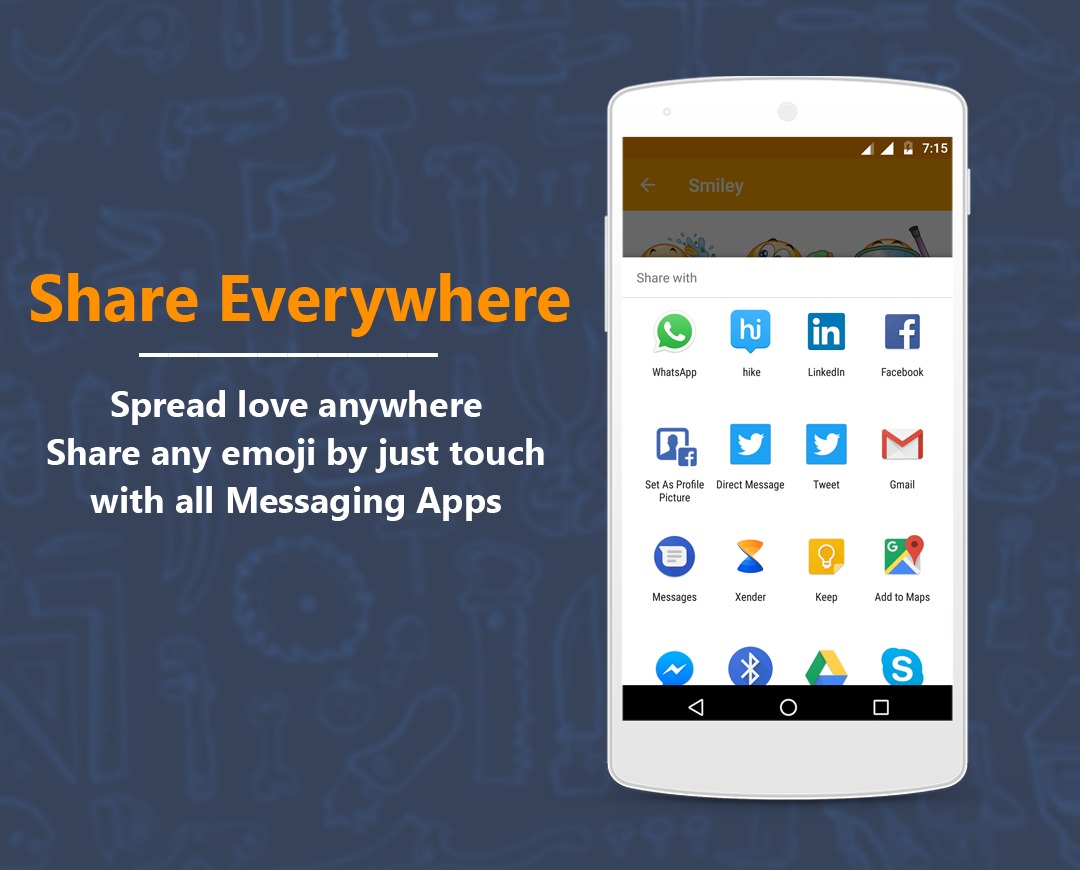 Flirty Emoji Adult Icons
Another flirty dirty emojis for iOS users, and a really qualitative one. To be completely honest, in this category, the iOS devices are going to get better apps, because there is so much commercial trash on Google Play. In the case of this app, we have completely free software with tons of funny and cute stickers.
There are more than 500 different emojis, and you can find every kind of sticker you need when you are texting to your crush – a glass of vine, kisses, biting lip, and much dirtier emojis – those you can explore better in the app. You can copy and share these emojis with friends via Message, Mail, Twitter, Facebook, etc.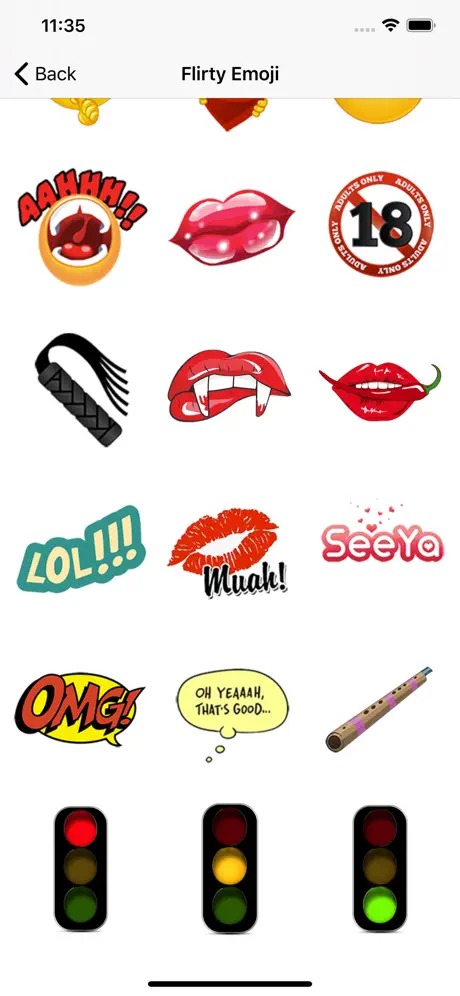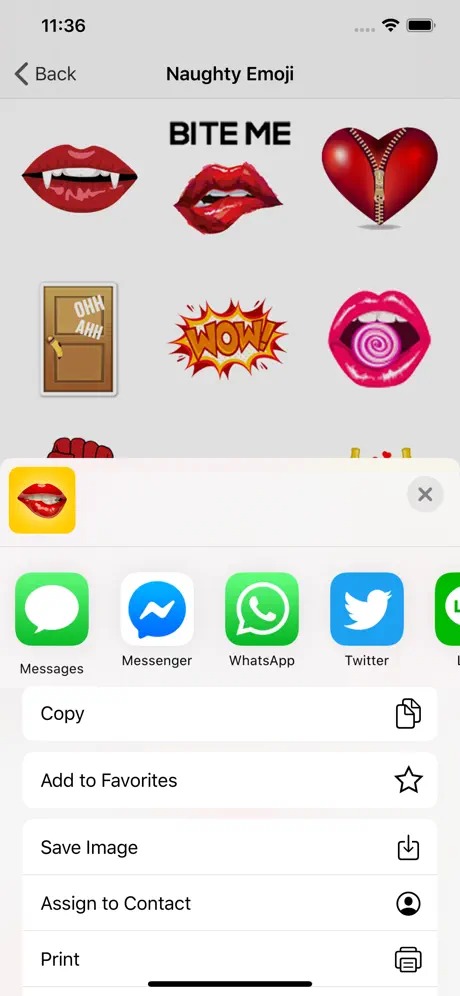 Adult Emoji Keyboard Stickers
This time this is the keyboard app where you can find the funniest hot stickers which will bother the imagination of your date! Have a great time sexting each other with this app for iOS for adults. Here you will find more than 1000 unique stickers starting from the kissing ones and ending up with pepper-like emojis.
These sexy emojis and naughty emoticons will help you to express yourself in a whole new way with chats on Facebook, WhatsApp, Twitter, Instagram, Messenger, and other top messaging apps. The advantage of this app is that it helps to express hot and sexy emotions in a funny way.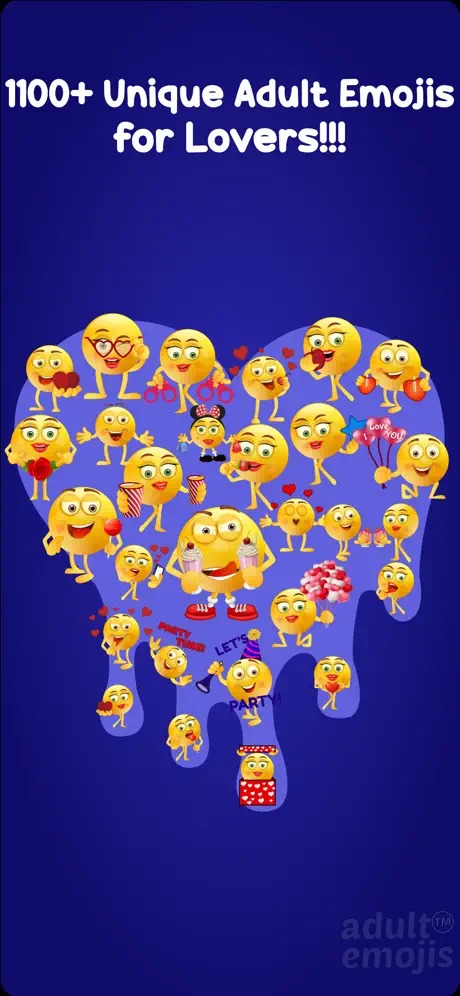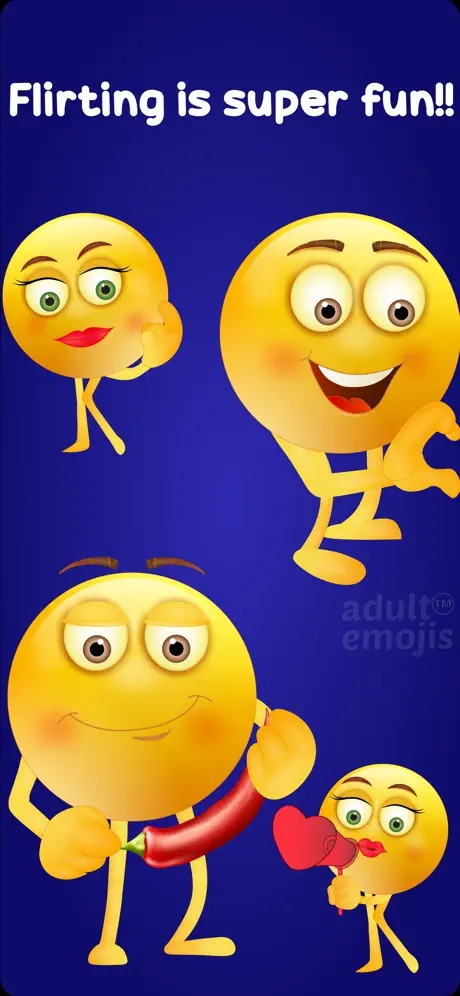 Flirty emoji, Adult stickers
Flirty emoji is an app with a set of stickers for adults. Use flirty, intriguing, and romantic emoticons to conquer your soulmate. Shamelessly flirt on a date or intrigue your partner. Your relationship will definitely move to the next level.
After downloading the app, you will have access to more than eight hundred stickers, among which there are free and premium versions.
The stickers will surprise you with their quality. There is no more need to hide your feelings and desires, stickers will say everything to you. Use them in messengers, social networks, and text messages on the phone. Be frank!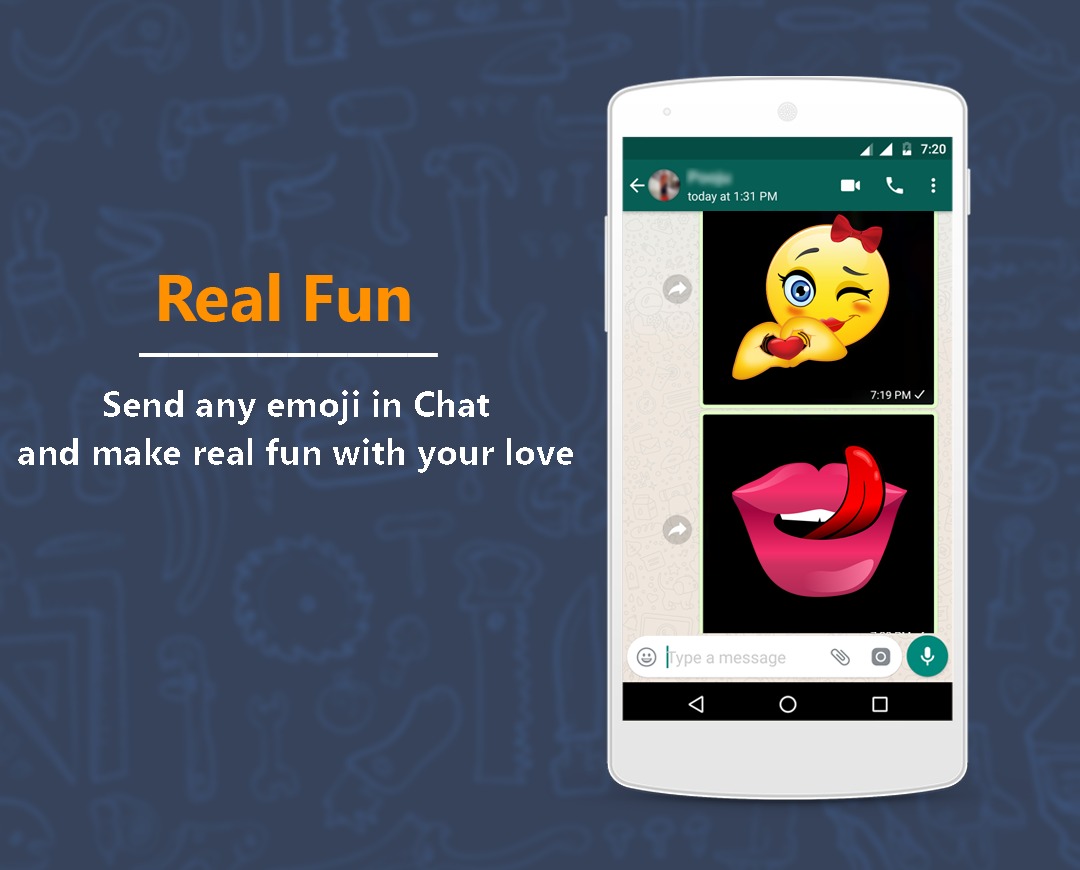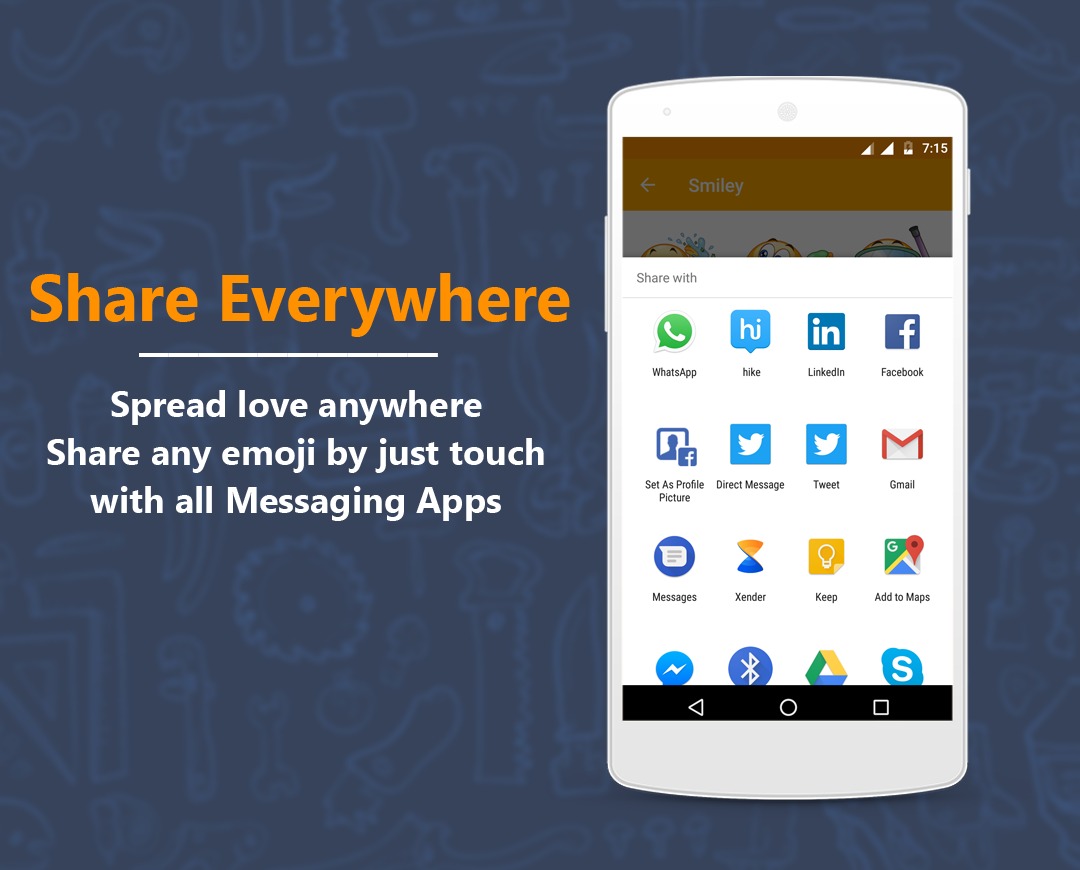 You may also like: Best 6 Free Dating Apps
Dirty Emoji Sticker Keyboard
Well, this keyboard has more dirty than flirty emojis but that's what it is cool for. There are tons of funny emojis for different life situations. Moreover, unlike the previous apps, this one is suitable for teens because the humor of this app is a little bit stupid from time to time.
There is also an emoji maker that allows users to create their own stickers and emojis. Make the dirty talk with your partner easier by inventing special emojis for you two that only you have. At the same time, there is a decent amount of flirty emojis in the app, so it's pretty much universal.