You may also like: 15 Best Team Buidling Games for Android & iOS
Most video game developers release sub-versions of their creations. With the development of tablets, the sphere began to develop even more rapidly. Powerful smaller computers give more opportunities than standard smartphones while being mobile and easy to use.
Some of these cross-platform games are even synchronized through a single gaming account. That is, all the progress that you make on one device is not lost on the other.
We decided to make a list of the best and most popular cross-platform games for Android/iOS and PC so that you can enjoy your favorite applications anywhere. Perhaps your favorite game has a mobile version, and you do not even know about it – it is worth finding out!
Vainglory
Vainglory is an award-winning free-to-play cross-platform MOBA game. It offers the same strategic depth and tactical breadth as PC games, but you can play Vainglory with friends on any device.
Vainglory combines ultra-clear graphics and precise controls. It features 12 different characters belonging to one and four different factions.
As usual, the initial image of the character is available for free, but all the additional skins for further appearance changes will have to be purchased. Also, as always in such games, each of the characters is endowed with their own qualities, weapons, methods of attack, and style of play.
Vainglory allows you to take part in dynamic 20-minute 3×3 matches with friends or strangers from all over the world. Choose your hero, coordinate your offensive and defensive plans, and lead your team to victory. A large number of additional items will help you in this, giving your character additional properties.
The game boasts a game map consisting of more than one million polygons.
You will be able to play with your friends, with unfamiliar players, as well as watch other people's matches as a spectator. Also, you can collect cards and exchange them for skins of three different levels.
The number of heroes and their abilities in the game is regularly increasing.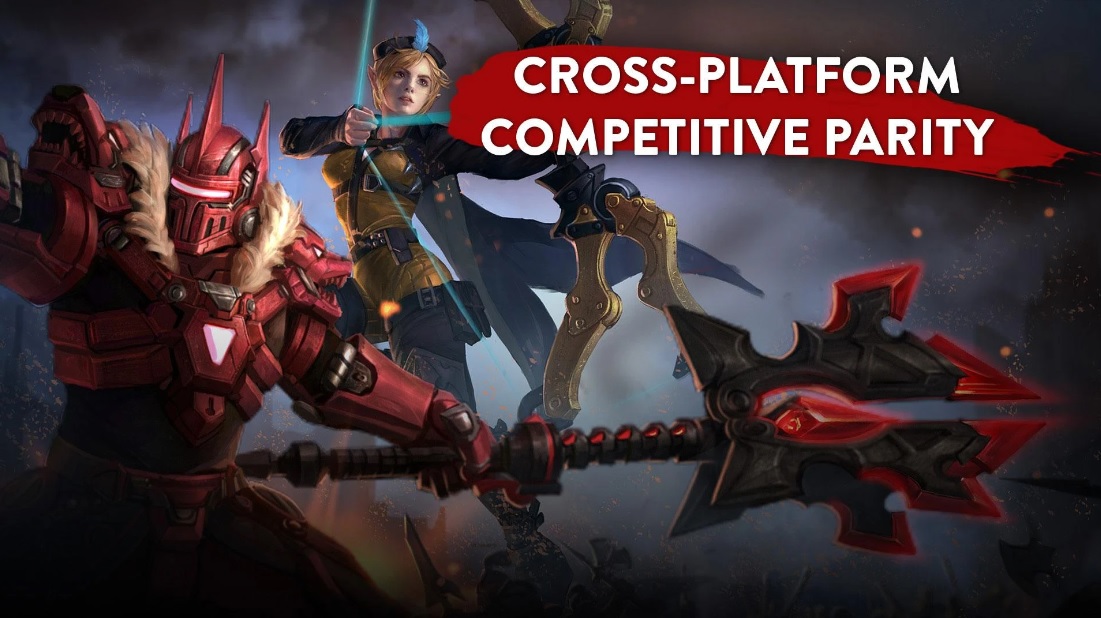 You can also check: 10 Best multiplayer horror games for Android & iOS
RuneScape
RuneScape is a fascinating RPG which world you can explore together with your friends.
In this game, you will have to explore an astounding ancient world. You can go on a journey either in the company of your faithful companions or alone.
On your way, you will meet a huge number of non-game characters, each of them has its own memorable, unique story. Gradually exploring the world, you will open a lot of talents and skills that you can improve for each level you receive.
The game has a huge number of skill branches, which focus on different branches of game life from construction to combat skills. You choose your character's class and the weapons your character will use.
You can either fight with a sword, shoot enemies from afar with a bow, or use magic. The armament of your character is completely up to you. You will meet not only simple monsters but also the strongest bosses that you can defeat with difficulty even with a team.
RuneScape Mobile game features:
The unique game universe;
Choice of classes;
A huge number of skill branches;
Lots of monsters and bosses;
Play alone as well as with friends.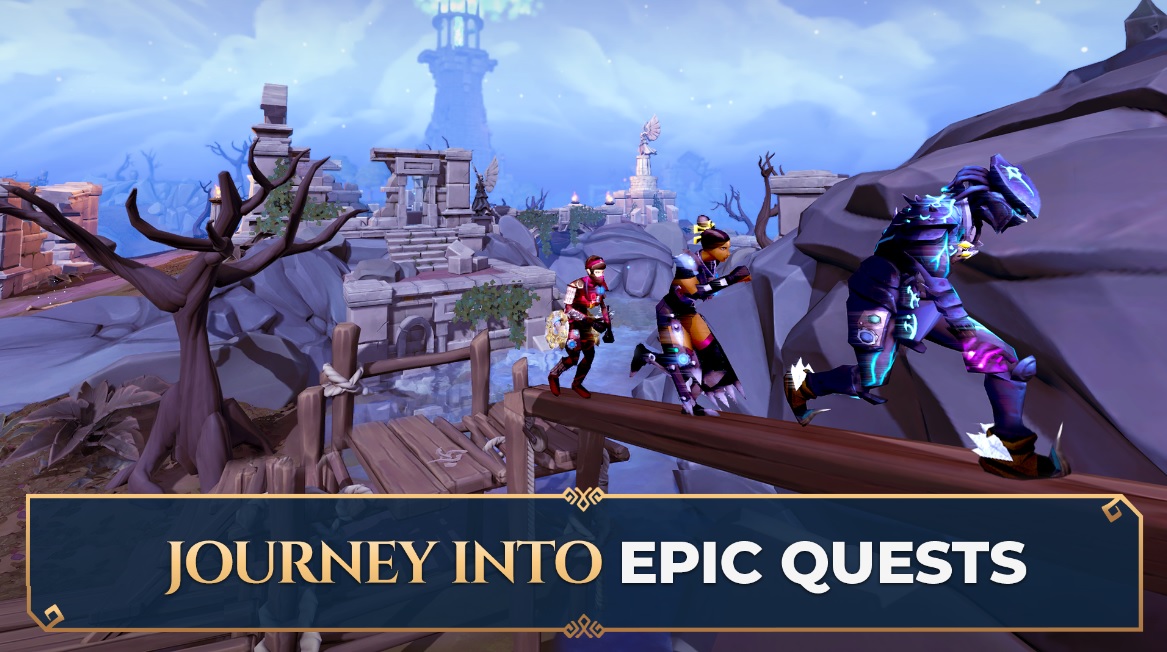 Among Us
Among Us is a fascinating game full of events and intrigue. Join the crew of the ship on a space voyage and find out that a deadly intruder has boarded the ship, intending to destroy the entire crew!
All the action in Among Us unfolds aboard a spaceship made up of different compartments. Start a new game online or against the computer and you'll be assigned the role of a crew member or intruder, whose identity is kept secret from other players.
If you play an intruder, your goal is to destroy the entire team by sneaking up on its members and hitting the 'kill' button. However, if you play as part of a team, you should try to avoid the intruder and try to guess who he is before it's too late!
To that end, a chat room appears after all the events, where the team can make their guess as to who they suspect of evil intent based on what they've seen throughout the game, and then vote.
All participants in this reality show know that there is a saboteur among them, and it is only natural that they all suspect each other of impure thoughts.
Features of Among Us:
Addictive gameplay;
Real gamers on a team;
Live chat available;
Interesting graphics;
Convenient controls.
All in all, Among Us is a great multiplayer game, whether you're playing with friends or with other players from around the world. Dive aboard the spaceship, and enjoy the excitement of finding the intruder in each of the game's rounds!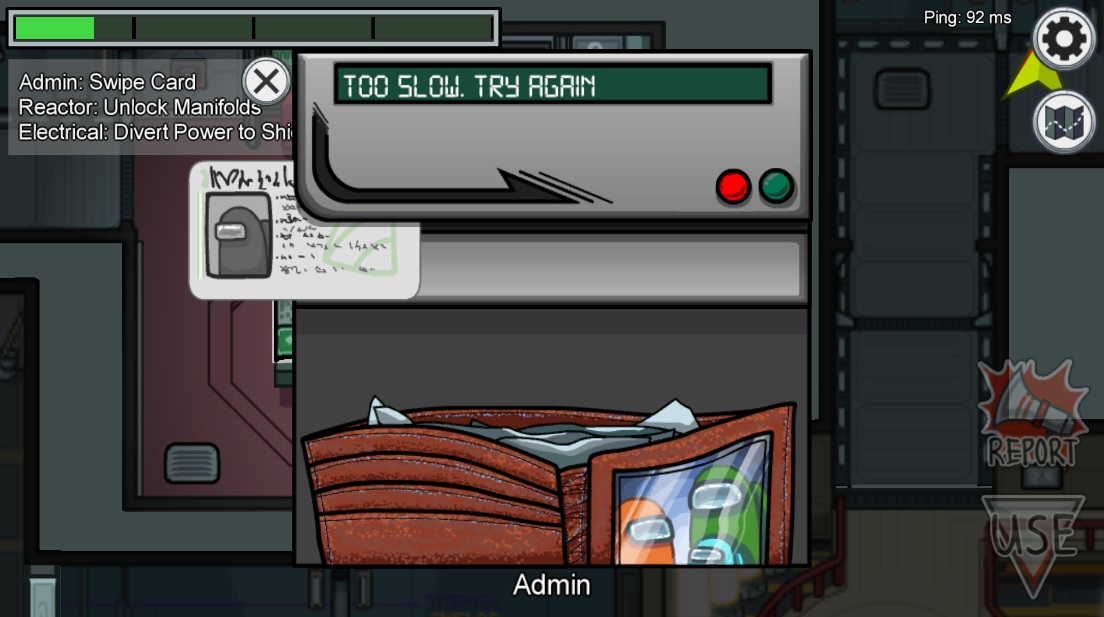 Legends of Runeterra
Legends of Runeterra is a card game from the League of Legends universe. In this game, you will be able to take part in card battles.
The whole universe of this game is based on the League of Legends universe. You will meet familiar characters, only in a card format. In this game, you will have to show your strategic thinking. You will have to think about your actions several steps ahead in order to defeat your rivals. Also, you will have to make your own decks of cards from a variety of characters.
You'll get cards after battles or you can buy sets in the store. The game has several regions for which you will have to make decks. You can combine several regions in a deck, so your deck will be more unique, but less cohesive.
Also, you will receive a weekly chest, which you can open to receive cards. In the weekly chest, the chance of rare cards falling out is increased.
Key features of Legends of Runeterra:
A huge number of cards;
League of Legends universe;
24 unique heroes;
Weekly chest with a set of cards;
Strategic card game;
Live player battles;
Create a deck to your liking.
Only through skill can you become the best and capture the pedestals. Each card has a detailed description of the hero's race, element, and ability, so you'll know better who to put on the next round.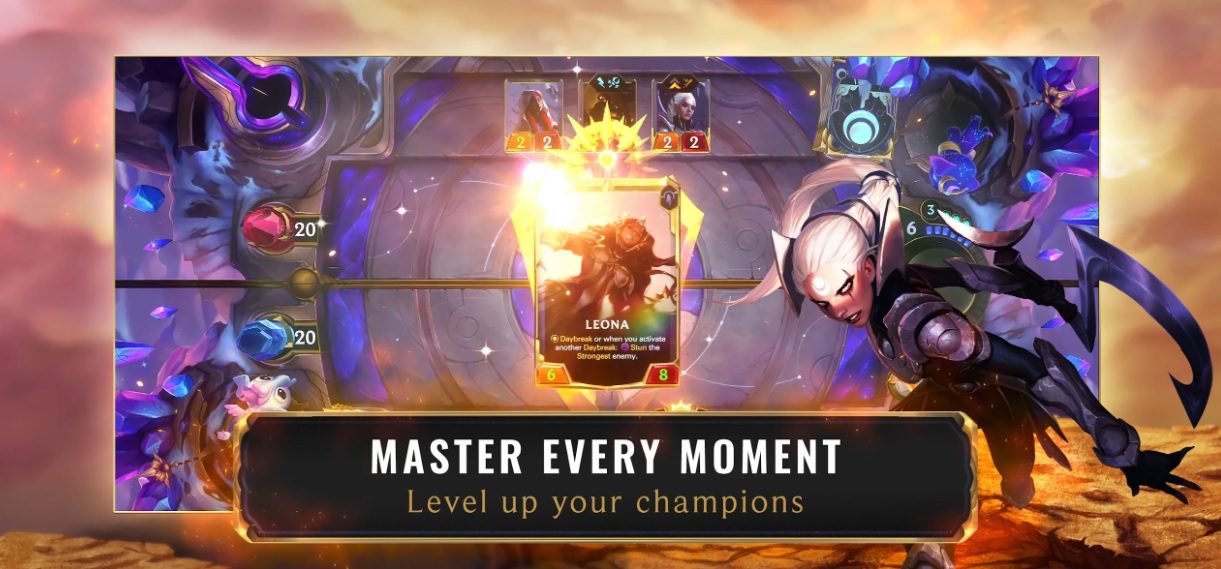 Don't Starve: Pocket Edition
A survival game, which has a cross-platform and already existing fan base of players. The story of the crazy scientist Wilson gets into the wildlife, where he must survive, find food and shelter.
During the game you explore the map, finding new items that may be useful to you. Be careful: if you meet monsters, you will lose health in an unequal battle, which takes too long to recover.
Do not forget about the source of light: in the evening, it is necessary for you. You should build a small home, find at least some food & water and light. All this is necessary to survive the night in the woods.
Of course, you can stay awake and go on at night. But remember about the light: without it, death. Seriously. In the dark, the screen is wrapped in darkness and the character dies. But death does not deprive you of game progress.
After death, you receive it – depending on how much time to do for the life of the character. After death, you may discover a new character or new abilities – so consider that death is a new life.
The game is considered to be endless – it simply becomes more complicated as your skills improve. So you can play it until you get bored with the idea of the game itself.
Graphics in the mobile version is a little worse than in the full version: a bit blurred picture. Management also suffered: use the tools during the game is not very convenient. However, the game is designed for the mouse and keyboard, not the sensor of your phone. But someone can find it even more convenient – we are all different.
Even if you have already played Don't Starve, it will still amuse you. For a few hours, you will definitely immerse yourself in the atmosphere of the dark forest and survival. Download Don't Starve and brighten up your evening – no matter how ironic it sounds about the gray color graphics of the application.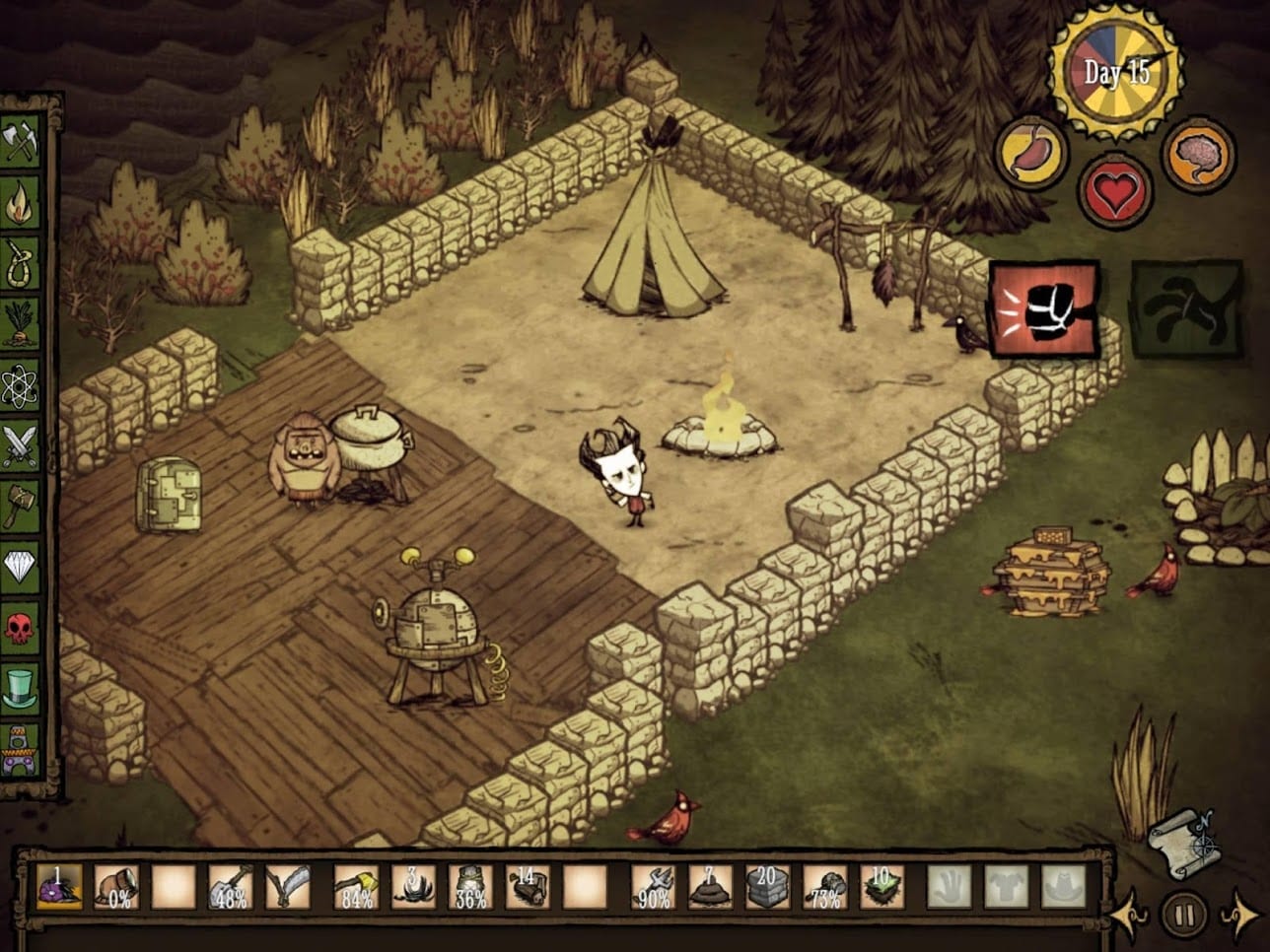 Roblox
Roblox is a huge online gaming platform. It already has millions of registered users around the world. In general, Roblox is a set of multiplayer games that were created by users themselves. That is, everything you see, use, or play is created by people like you. This is the first gaming platform designed specifically for creative teenagers and children.
The app has a special Roblox Studio section. It is a tool for creation and creativity. Fantasizing, you can develop in the field of computer design. You can create your own locations or objects, compete with other players in the creative approach.
You can also play online with people all over the world or with your friends in reality – Roblox accounts allow it. In the game, you create your own unique character – with mimics, clothes, objects, and accessories. They can be ridiculous and dumb – everything is up to you.
The Roblox platform itself is free and does not require prior purchase. But at the same time, you have the opportunity to buy in-game currency Robux for real money and make purchases right in the game.
The leading players, who develop on the platform itself, get real money and even use the game as real income. A hobby can be a job!
If you already have a Roblox account, you can use it to log in to any platform. If you do not, you can download the application to your devices and start creating block-based content now.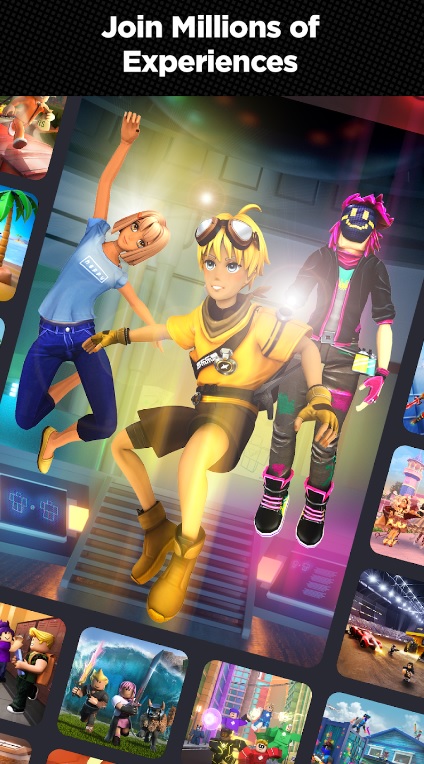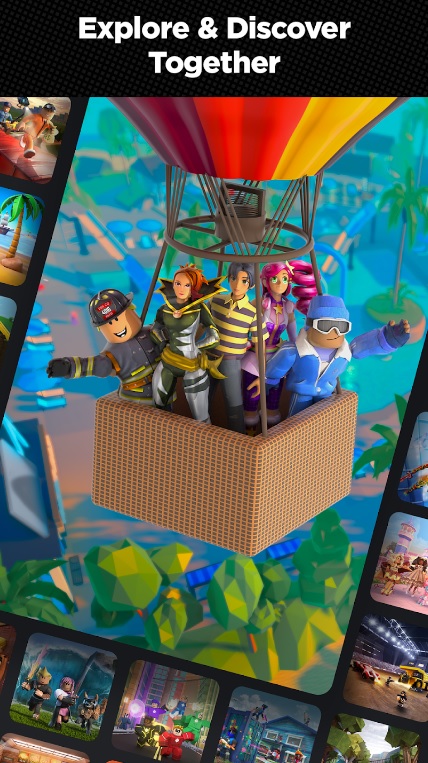 Badland
Badland is a sidescrolling game. The main character you play for is similar to the hedgehog animal. You control it on a journey through the desert and forest, but they hide the danger in them.
Though they look magical, you already know intuitively that something wrong is going on. And when you start the game, you realize what it is: the character meets a lot of traps and dangers on his way, which you have to overcome.
The interface of the game is simple and at the same time attracts attention: everything is done in the form of dark silhouettes. Minimalism is fascinating and makes you move on and on in the levels.
Only for a single-user mode of more than 100 levels, and the developers provide an opportunity for users to create their own levels with obstacles and gaps, to further share them with their friends and other players.
An unusual multiplayer mode is also available. It can have up to 4 players and has a total of over 30 levels. This is not a network game mode, as you might think: all 4 players use the same device at the same time.
This may be for the convenience of tablets, for example. Only the most adapted of the four players will survive – it will be the winner.
You will always find new and unusual levels with new challenges. If you want to create something on your own, then all the possibilities for it are also created. Constantly developers release advanced packages, making the game even more exciting. For 6 years of Badland existence, it has not got boring for users thanks to its dynamism.
Show everyone and prove to yourself that you can reach the end. After all, this is the main goal of Badland – to overcome all the dangers no matter what.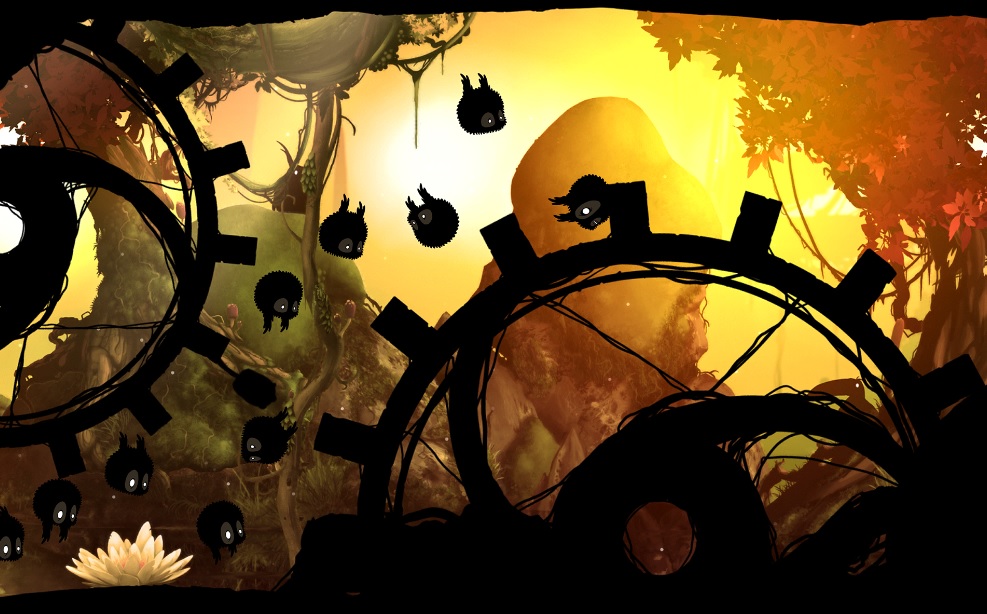 Crashlands
Crashlands is an RPG game that will plunge you into a world of bizarre creatures and adventures. In general, this is a handicraft game, in which you are not limited in the stock of items and equipment, as well as you can tame animals and arrange incredible fights. In addition, there is an interesting storyline.
In the story, you crash on a foreign planet because of the bad intentions of the mysterious Hewgodooko. You will have to try hard to overcome his conspiracy of world domination! On enemy territory, you must collect objects, build new ones to adapt and survive.
All the tricks you can eventually find out from the local inhabitants – not all of them are hostile. In the process of the game, you overcome the bosses, discover new aspects of history and more and more plunge into the mysterious world of Crashlands.
The reality of Crashlands itself seems endless: you can explore the three mainland biomes that inhabit four races, capable of thinking and feeling. Every creature you can tame and incubate – in Crashlands it is so easy!
You can then use the creature as a handicraft worker to make useful items, as a helper in battle or just a companion – the choice is yours. In any case, it will not be useless.
In Crashlands you can try yourself as a builder. The process of building looks almost like drawing – under different melodies you simply move a finger on the screen, thus creating the bases and constructions.
An epic battle system will not leave fans of the genre indifferent. You can fight with the help of a second player – this mode is also provided! And the most important thing: all the progress is saved with the help of the cross-platform cloud. Play with pleasure, without losing experience points on any of your devices.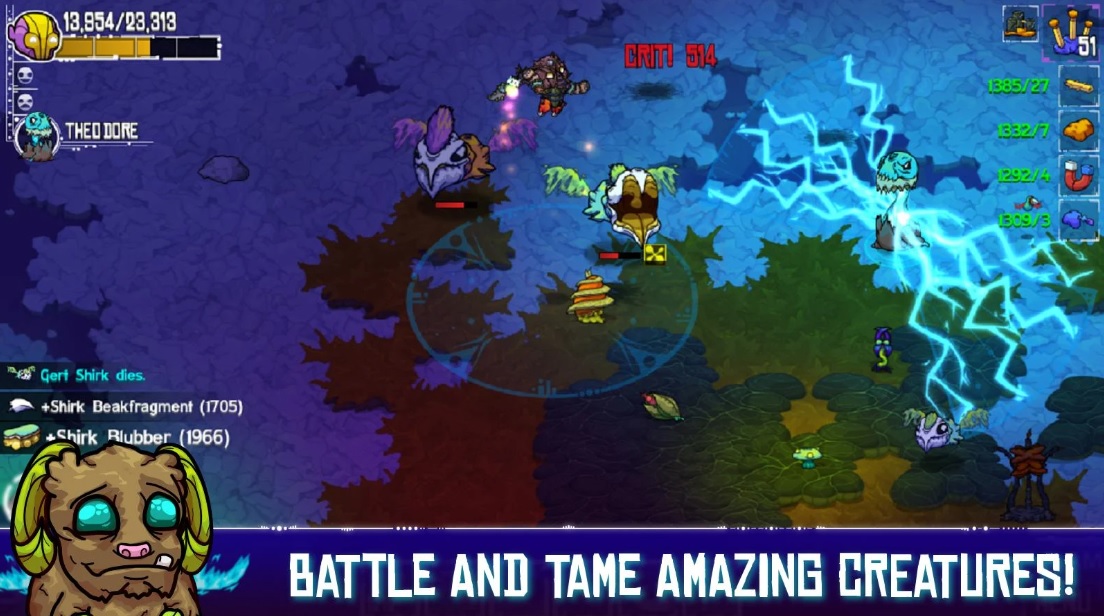 Hearthstone: Heroes of Warcraft
Nowadays people who have never heard of Blizzard have clearly seen the name because the only reason they may not have heard of this popular company is that they are deaf. Or blind. But he would not have been left without information by his own will!
Hearthstone is a strategic card game in which you have to think ahead a few steps. It may seem simple at first, but it is a deceptive feeling!
You take on the role of one of Warcraft's characters – any class. Since the game is a card game, you collect your deck. From the cards available to you, you need to create the most effective combination, which will instantly cause damage to the enemy.
Each of the criteria – attack, buff, debuff affects your opponent's cards, so you should be careful when choosing a character. Later on, you adjust your cards against the opponent. Build a strategy by which you destroy anyone with the help of lightning bolts, strikes, and devastation.
Hearthstone is a bit like poker. You design your strategy, make bluffs, and collect incredible combinations that can lead you to victory. Over time, you may get new cards that are more powerful than yours. You can also buy them. Buying packages with boosters will make this process faster, i.e. speed up your game progression.
For each player there is a level: you can initially play outside the rating, without competing, and just accumulate gaming experience. You can also reach the first lines in the overall player rating tables – but note that this is likely will require an investment.
Top players have huge amounts of cards which gives them a great competitive edge. But you can enjoy the gameplay and think through the strategy without any investments. The main thing is the actual process, right?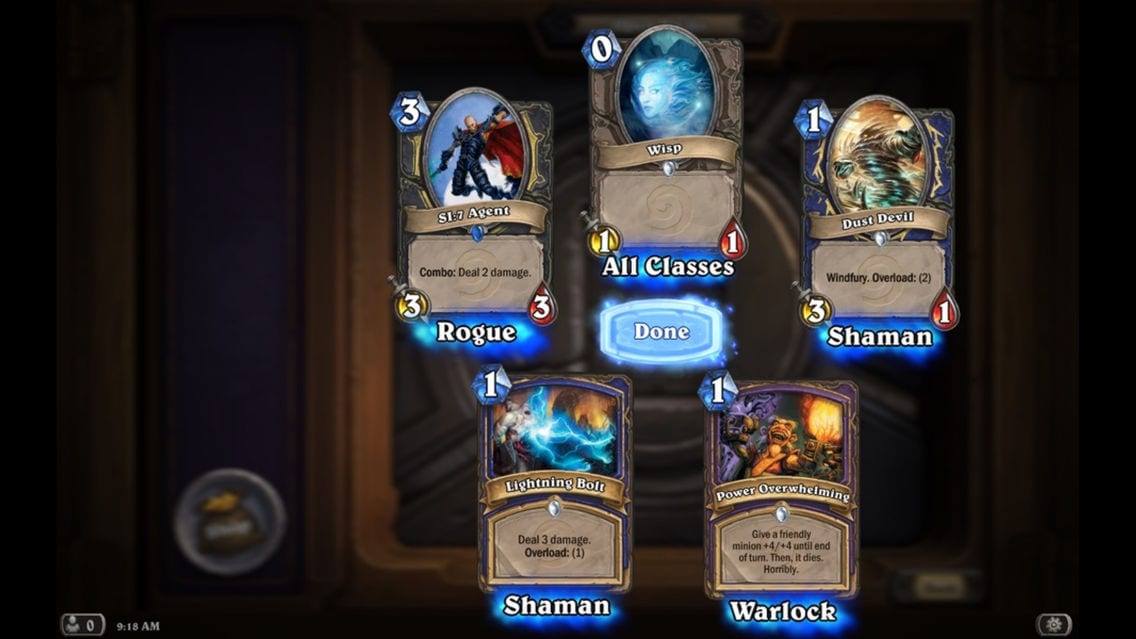 XCOM: Enemy Within
XCOM is designed specifically for gamers who want to play video games based on science and technology as well as action, spacecraft, and combat strategy. It is a series of strategic games that take place in the alien world. You have full access to the ships and see the whole situation from the outside.
XCOM: Enemy Within is an advanced addition to XCOM: Enemy Unknown. To install it, of course, you need to install the original version of the game. The main and key innovation is the introduction of a single base, which you have to deploy.
On other continents you simply host airbases. You also fight against the alien invasion, resist them and build your own winning strategy. Your task is to provide and guarantee the complete security of each of your 16 states.
In the new addition, you can build a genetic laboratory that will help you improve the physical performance of your fighters and also develop special exoskeletons. Each of them can be supplemented with weapons or parts as you wish.
The most dangerous EXALT organization will appear. Their main goal is to help aliens invade, and yours is to fight them. In addition, the developers have added an element such as "composition". It will help you to discover new improvements, which will help you to achieve your goals.
It would seem that when you transfer a game from your computer to your smartphone, the story would suffer, as would the game control.
However, it does not! The intuitive gameplay is transmitted to your screen presses, which you do almost unconsciously. XCOM: Enemy Within on tablets and smartphones looks just like it does on your computer monitor – and it is amazing.
You are also trying to do as much damage as possible to your opponent while protecting yourself and your resources as much as possible.
The game process is identical to the usual PC gameplay. You just use the touch screen as a character control, build your strategy, and try to stop the evil aliens. It is easy for you to play the whole game even outdoors, right from your smartphone with XCOM: Enemy Within always at your disposal.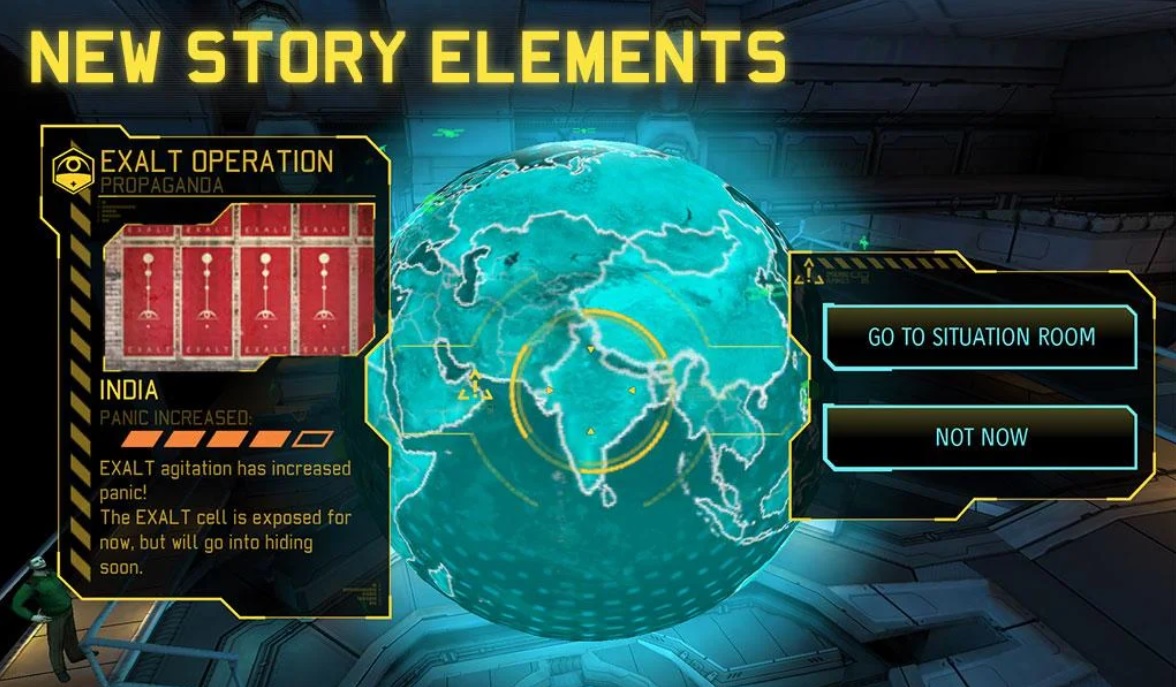 Mortal Kombat
Mortal Kombat has become true legend among other games of the fighting genre.
The game's mechanics revolve around intense one-on-one battles, where players engage in high-impact punches, kicks, and special moves.
What sets Mortal Kombat apart from other fighting games is its signature feature – the fatalities. These gruesome finishing moves are designed to shock and entertain, often resulting in over-the-top dismemberments and decapitations.
Mortal Kombat boasts an extensive roster of fighters, each with their unique playstyle, moves, and backstory. From the ice-wielding Sub-Zero to the lightning-fast Liu Kang, players can choose their favorite character and master their skills in various game modes.
The game offers a compelling story mode, where players engage in a cinematic narrative that unfolds across multiple chapters, introducing new characters and revealing deep lore.
Also, Mortal Kombat offers intense online multiplayer battles. Players can test their skills against opponents from around the globe, climbing the ranks and striving for dominance.
The game also features challenging tower modes and customizable tournaments, providing endless opportunities for players to prove their worth.
Mortal Kombat is perfect for people who are interested in fighting games and want to ply both via mobile phone and PC. Choose your fighter, test your might, and prepare for the ultimate clash in Mortal Kombat!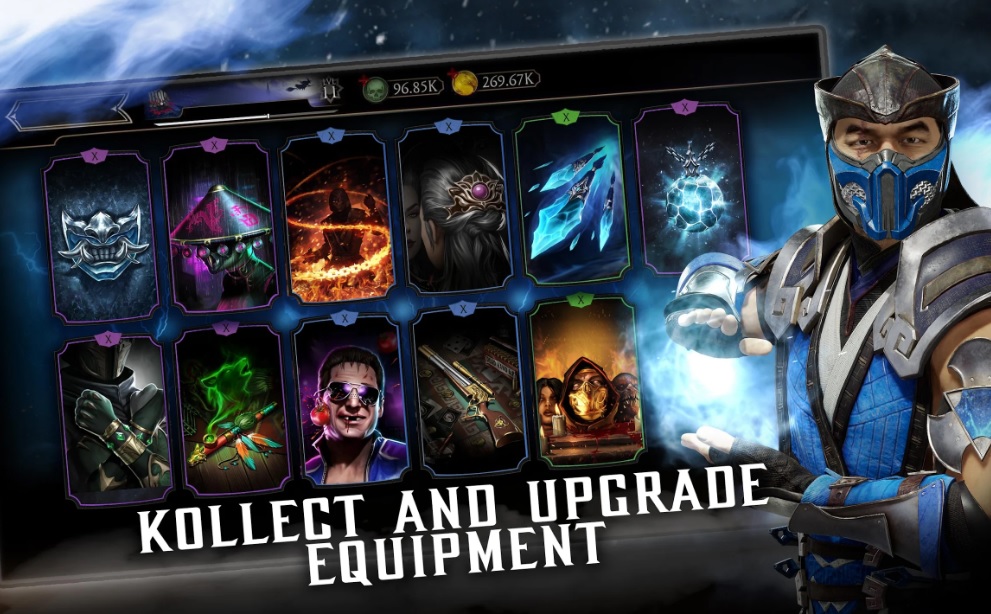 PUBG Mobile
PUBG has gained popularity not so long ago but has become a cult game. This is an online game in multiplayer mode. The plot is that 100 players (or less) are fighting in the "royal battle" for survival.
You jump with a parachute, where you choose the moment of the jump by yourself. Initially, you do not have any equipment, accessories, or other auxiliary items. All this you have to get yourself in the game process.
Medicines, equipment, weapons – all you will find only exploring the area. All the buildings and facilities are available for search and each of them can hide the necessary items for you. The playing area can be reduced right at the moment of the game – and this reduction will cause the death of all those who are outside it.
The mobile version of the game fully reproduces the full computer version on your smartphone. All the maps are also displayed in detail on your device. Weather conditions, seasons, and time of day are fully displayed – as if you are really on the battlefield.
When we talked about the fact that all the graphics from the PC were transferred to the mobile version – we did not joke or exaggerate at all. Due to the fact that the game is written for the most powerful Unreal 4 engine, the developers give you computer clarity even on a small touch screen.
All weapons in PUBG Mobile are realistic and even repeat all physical features of real models. Bullet speed, penetration, charges, and more – this way you will even begin to understand the modern combat weapons.
Above all, there are vehicles that also repeat their real models. With them, you gain geographical mobility – move on the water, land, and off-road on special types of transport, thereby expanding your gaming capabilities.
The feature of PUBG Mobile is that the players who are fond of the gameplay from a smartphone, are fighting against the same people. Though the game is cross-platform the developers equalized the chances of all users.
That is, the player with a computer version will not be in one battle with a player on the Android device. Developers equalized your chances with each other – you only need to show that you are the strongest and worthy to survive in this "royal battle".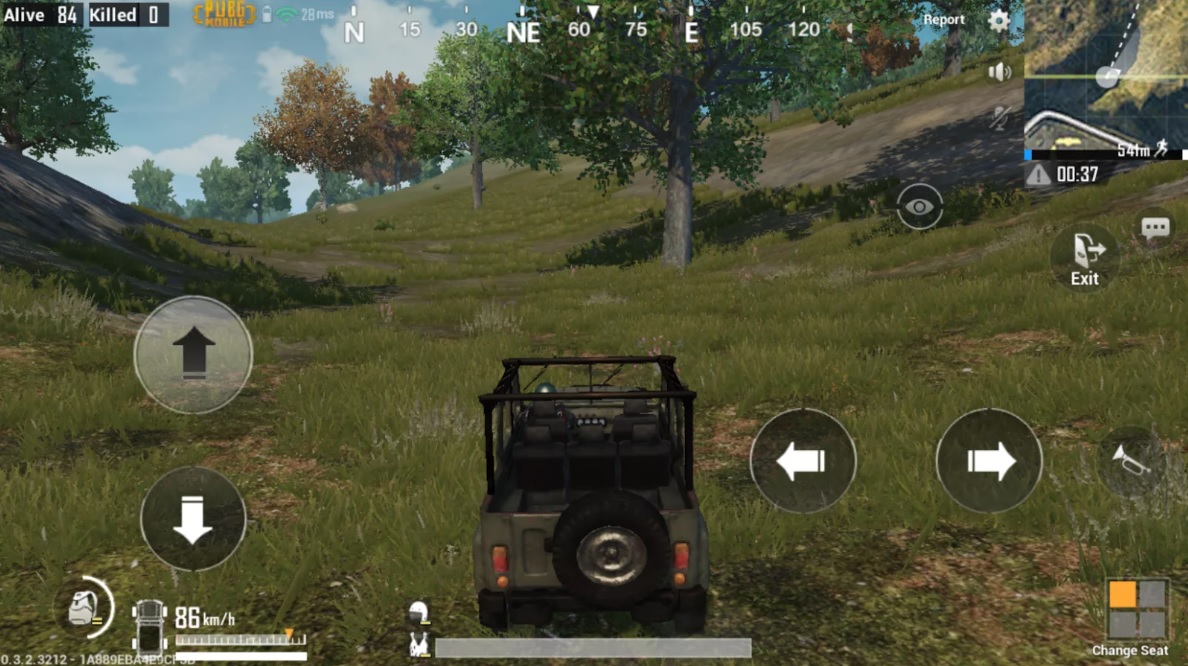 FINAL FANTASY IX
This is one of the most famous games on the market and good thing it is available for PlayStation, PlayStation 3, PlayStation Vita, Windows, Android, iOS.
In case you don't know what the game is about:
The action takes place at the Gaya planet. There is a group of thieves led by Zidan Tribal who has the task to kidnap the princess Alexandria, Garnet. Then they decide to unite the forces in order to stop queen Brane to start the War in the alliance with dark magicians.
In the game, you will need to pick up your teams. Each team includes 8 characters to play for. Each character has a unique set of magical abilities. However, one character of the group always has more magic skills and this set should lead to the opening of even more skills for others to acquire.
On the map, you usually play for the main character, Zaden. For battles with the enemies, you earn experience and scores. The battles usually go in the mode of the team against the team.
What is nice about Final Fantasy is that it doesn't have any additional purchases inside the game. Sometimes users may face difficulties with running the app on Android or iOS devices, but in this case, the developer recommends updating the app.
The graphics and the gameplay are not of the latest model, but games love this game for authentic worlds, details, characters, and ideas in general.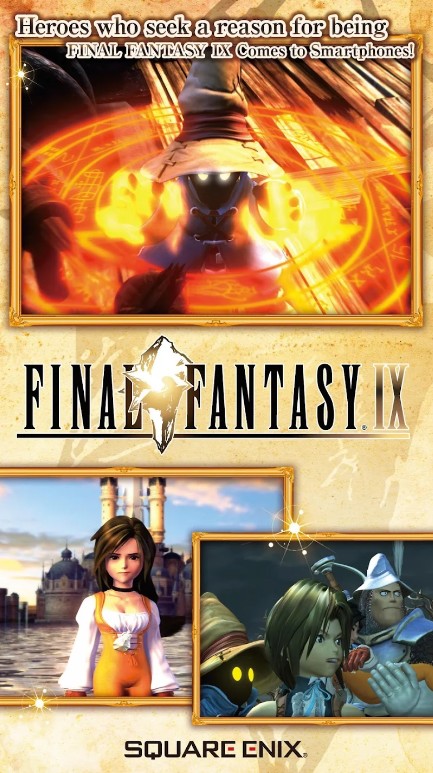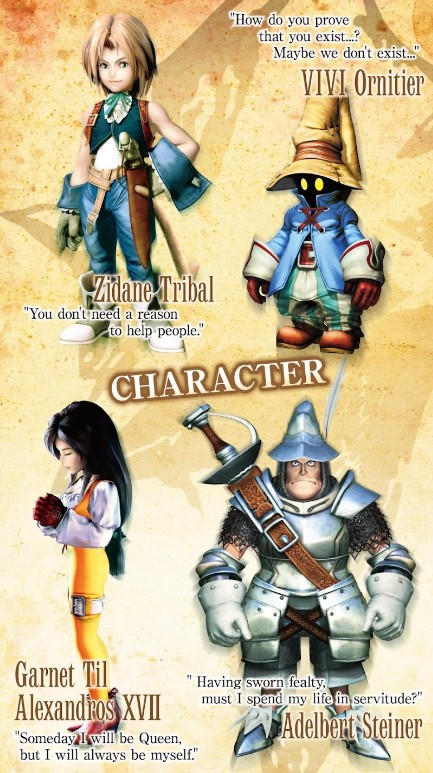 World of Tanks Blitz
Tank battles – one of the most popular subject branches in the shooters of our time. The military theme has always been close to users and found a response among people of all genders and ages. In World of Tanks Blitz, all actions take place in the Second World War period.
The emphasis in the game is on tank battles. At your disposal to choose from more than 350 exclusive vehicles, each of which is unique and inimitable. Choose the machines to suit your needs – the developers have created models for every taste.
All vehicles are realistically reproduced, that is when the 3D model was created real military drawings and developments were used. All the tanks are fighting on an equal basis – this is the only way you can demonstrate all your combat power and think about the winning strategy.
All battles are held in the format of 7 x 7 players. You can choose from 25 locations. World of Tanks Blitz is focused on the mechanized battle for casual gamers. The developers also offer you to make in-game purchases, which are designed to facilitate your battles and give you an advantage over your opponents.
The mobile phone version is slightly optimized and does not exactly repeat the full computer version. But thanks to this you can play without hanging pictures, bugs, and other obstacles. The fight is fast and dynamic, and server optimization is good to ensure that the game is not lagging and there are no issues.
All standard controls are well maintained and the game does not lose its functionality due to the change of PC platform on Android. Fans of tank battles will definitely like the fact that your favorite application is now even more mobile!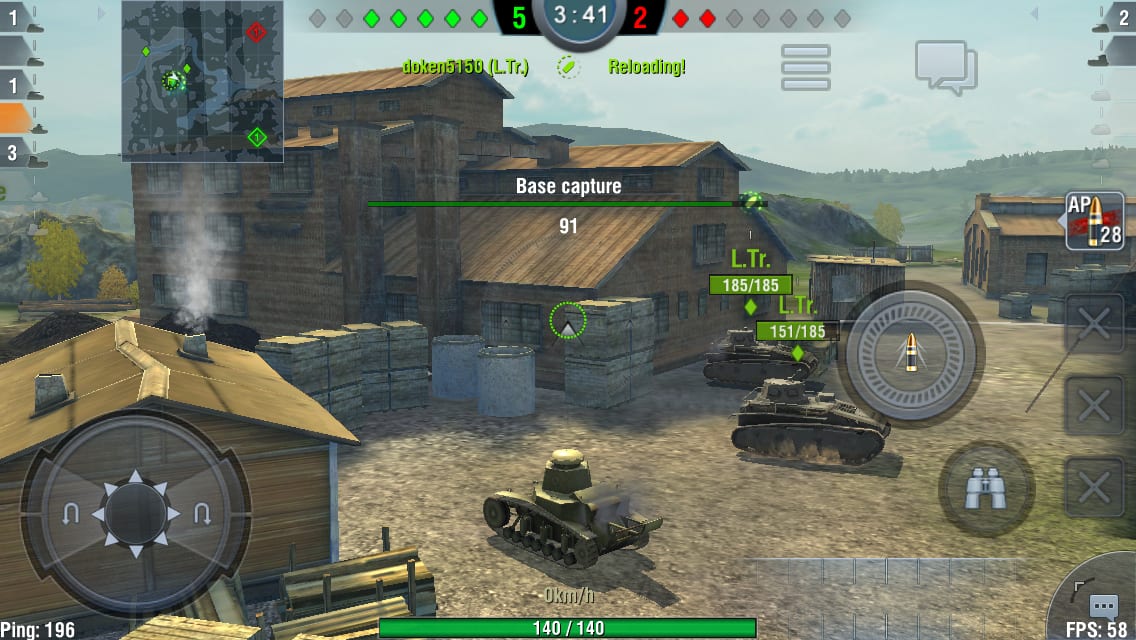 World of Warships Blitz
Another exciting game in epic battle mode. World of Warships Blitz is a mobile version of the acclaimed and popular game World of Warships, developed for personal computers. The developers of the game, as you could understand, are Wargaming. So you can say that World of Tanks Blitz is the brother of World of Warships Blitz.
World of Warships Blitz presents you with more than 200 models of ships, cruisers, and battleships of the First and Second World Wars. In addition to the ship, you choose the country under the flag of which you will fight. Choose carefully and thoughtfully: each country pursues its own goals and has its own allies.
Models of vehicles are realistic and really in many ways repeat the originals. The battle is usually conducted in the format of 7 x 7 players. In the shooter, you fight in the First Person for yourself.
Think of a strategy to hit the enemy team – it can be a constant attack, Blitzkrieg, or another strategy. You can think it through to the smallest detail and take into account all the nuances and benefits of your vehicles!
The game is played in a military-style. Sea battles impose their own features on the battles – so that the battles will be liked by fans of realism. Action fights, constant dynamics, and the ability to play both offline and online do not leave anyone indifferent.
Of course, as in World of Tanks Blitz, the team of developers Wargaming has optimized the game and is different from the usual full version on the PC. But still, fans and true lovers of the genre will accurately appreciate the work at its true value.
Graphics, technology models, and management are transferred as accurately as possible, you can easily and intuitively learn to manage large cruisers and battleships, become a true captain.
Exciting 3D graphics will take you to the dynamic world of military naval battles and you simply can not get off your smartphone.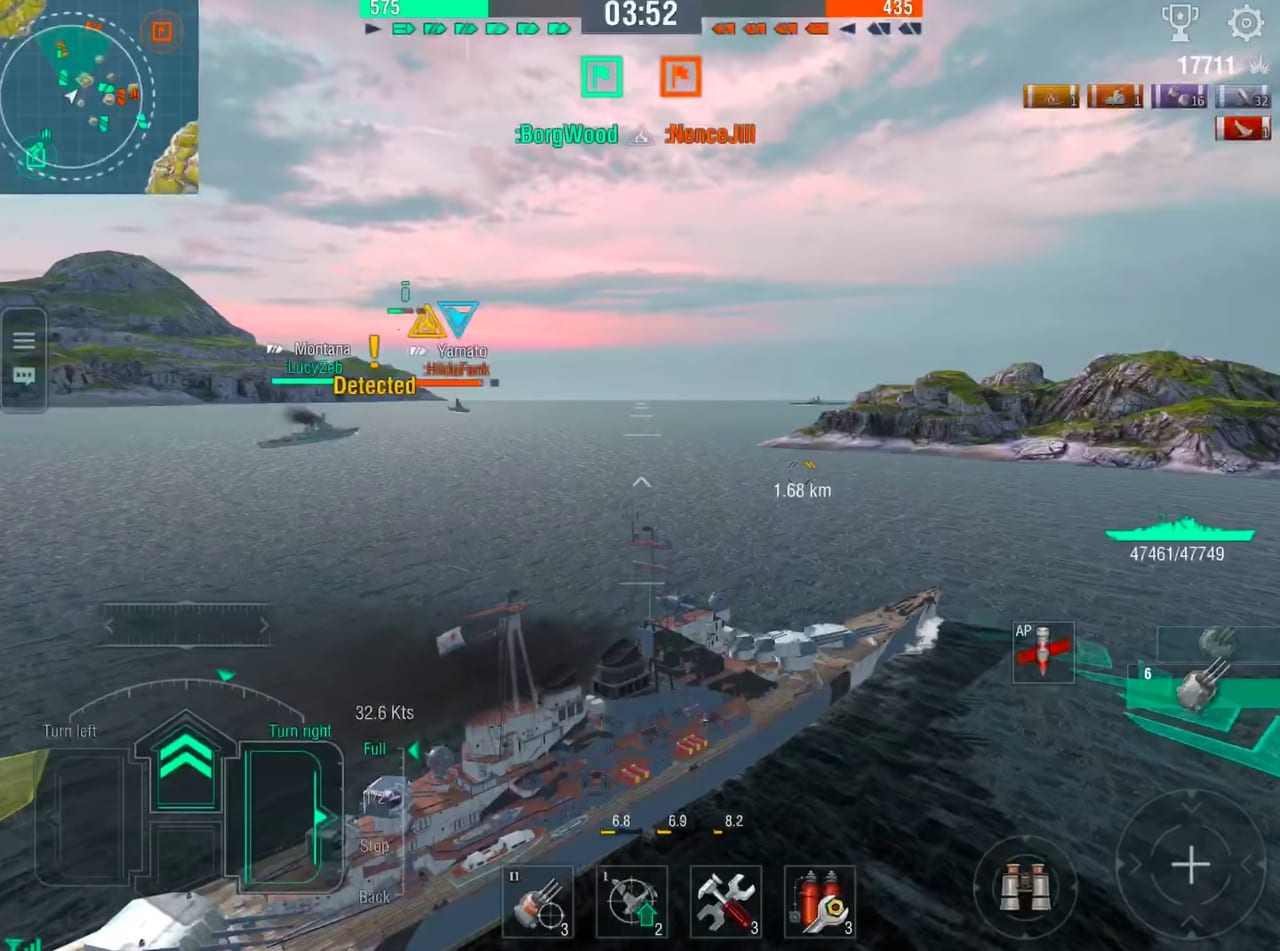 Genshin Impact
Genshin Impact is an open-world action role-playing game developed and published by miHoYo. There is no person who has not heard about this game, as it got great popularity in the whole world.
The game offers an exciting experience filled with breathtaking landscapes, compelling characters, and thrilling combat.
Moreover, Genshin Impact features a vibrant and colorful world with diverse environments, ranging from lush forests to snowy mountains and sparkling lakes.
The attention to detail is remarkable, with dynamic weather systems and day-night cycles that further enhance the immersive experience.
The gameplay of Genshin Impact revolves around exploration, combat, and puzzle-solving. Players take on the role of the Traveler, a mysterious figure searching for their lost sibling.
The combat system in Genshin Impact offers a mix of melee and elemental abilities. Players can switch between different characters on the fly, utilizing their distinct elemental powers to unleash devastating combos and defeat powerful enemies.
One of the standout features of Genshin Impact is its gacha system, which allows players to acquire new characters and weapons through randomized draws. While this system provides excitement and the opportunity to obtain rare and powerful items, it also introduces a monetization aspect to the game.
Overall, Genshin Impact gives you a chance to become a hero of a fairy-tale world with its own story and plenty of thrilling quests.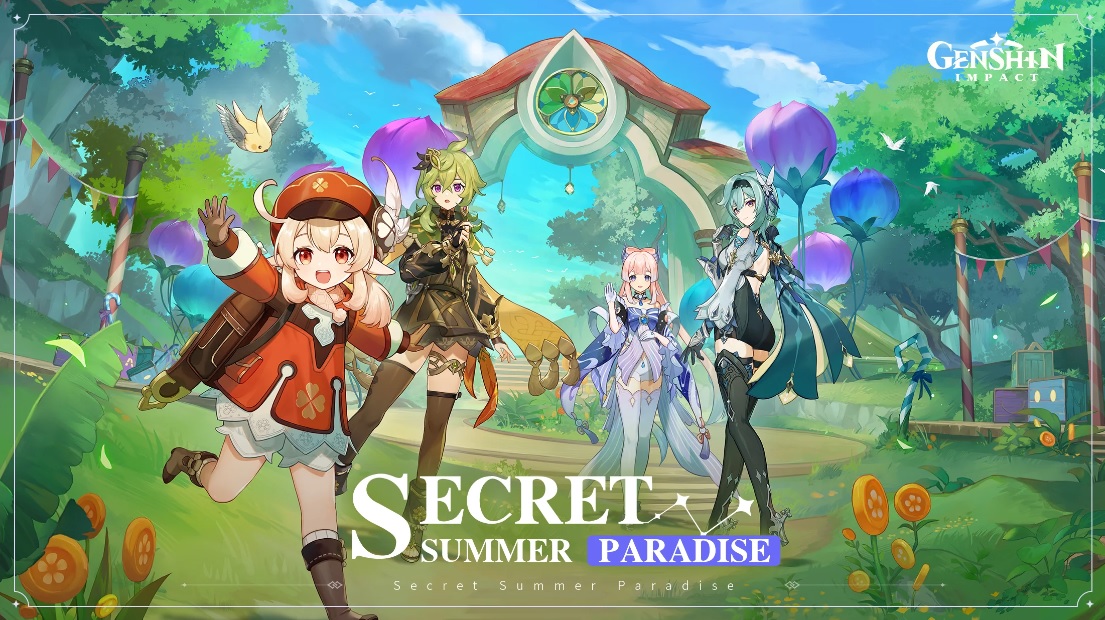 Minecraft
Almost all the people who were somehow interested in the world of video games and gaming, in general, heard about the cult block game.
Many users around the world play it. The age of the players can vary from 10 to 45 years old and this is not even the limit. Freedom of play attracts people of all ages and social status, so you do not have to look at age restrictions.
The endless world of Minecraft is the key to the game. It is an area with an open ending so the game has no ending at all. Users create, build, fight, and craft on their own in the game environment – they have absolutely no restrictions on these actions. You can hit a tree several times, get a stick resource, and create a workbench – it only takes a few seconds.
There are only two modes in the game: creative mode, in which you create something new, and survival mode, in which you explore the world around you. Creative mode goes with background music.
You have unlimited resources and time. All that can stop you is your imagination. You do not even have indicators such as health or satiety – you just create something new.
In the survival mode, on the contrary, you have all these indicators. You collect resources to build a house and cook food. This is the only way you will be able to explore further and live.
The game has a change of time of day, as well as user-friendly gameplay. With its help, you can manage your existing items and much more. Also in the game, there is a market where you can put your items or buy the ones you need from other players.
The online mode is available. Connect up to 10 friends to the online mode and explore the fascinating world of Minecraft together. How it all ends – only you can decide!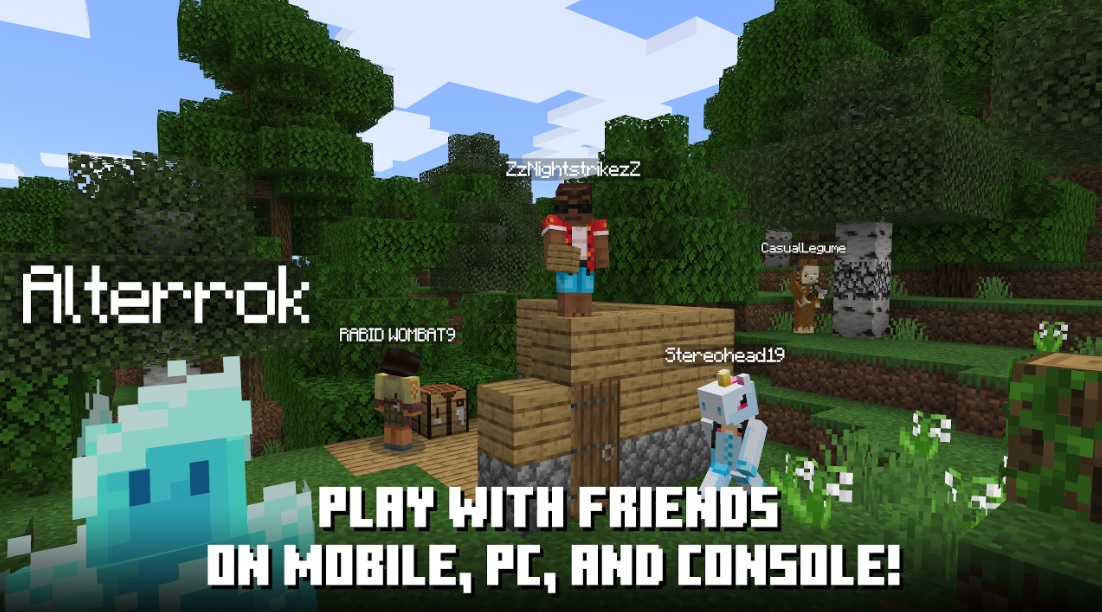 Pixel Worlds: MMO Sandbox
Pixel Worlds is an indie sandbox game in which many users around the world can interact with each other. It allows you to create, design, develop, and express everything you want to contribute to the world of online gaming.
The main thing is that in Pixel Worlds you are in contact with a lot of strangers and outsiders. You make new friendships and compete in creativity with your friends from real life.
Pixel Worlds is a multitude of worlds that are created by users without any restrictions. You create your Pixel Graphics that other users can see. Throughout the game, you can destroy, build, and create something new without restrictions. When we say "everything", we mean literally everything – clothes, objects, houses, etc.
When you travel through the two-dimensional world, you can get into the mysterious caves where monsters live. Fight them – this is part of the gameplay!
By collecting objects and jewels for the killed creatures, you gain the opportunity to boost your character. You can also get them by crossing objects with each other and selling the result.
The economy of Pixel Worlds is fully owned by the players themselves: you set prices and trade with the same users like you. You can even sell the entire worlds that you have created!
By joining the online community, you can find new friends and customers. You can then contact them directly at Pixel Worlds and continue to communicate. The community of the game is very friendly and united, so you can find new friends for sure.
The game is cross-platform, so you can watch your game progress from any of your devices. Just download the Pixel Worlds device and never lose sight of it – this way your gaming friends will always be in touch with you.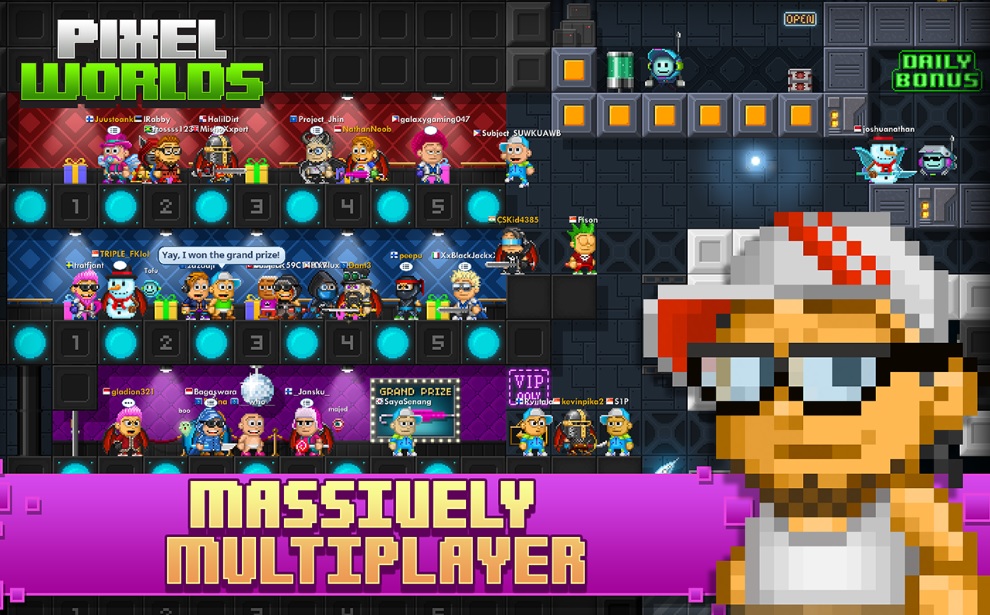 Pokemon Trading Card Game Online
Pokémons are amazing creatures that fascinate people all over the world. We know them from the cartoon under the same name. The whole series and seasons captured the minds and hearts of thousands of people.
Such frenzied popularity gave rise to other products related to – cards, chips, fan items, and posters. And, of course, themed video games. Games with the prettiest characters could not but be successful, and the Pokemon Trading Card Game confirmed that.
You can take on the role of Pokemon Coach and fight with the same Pokemon trainers around the world. Show what you can do! As the game progresses, you will unlock more and more cards and abilities, as well as improve your playing and planning skills – just like Ash.
The training takes place right during the gameplay. Initially, you choose the cards from the decks – fire, water, herbs – and you immediately join the game. Your collection of cards will grow with each battle – to get new cards you need to gain experience points and new skills.
If your skills are too weak for the real battle, there is a battle mode with the computer. On it you can sharpen your skills to perfection – so that the enemy will be defeated within the first seconds.
Pokemon Trading Card Game holds tournaments between players around the world. When you feel like you want to take part in it, feel free to move forward! So you get invaluable experience and the opportunity of huge rewards – and what can be better than rewards? Prove to the rest of the players that you are the best at managing your deck!
You can also create your own personal cards to develop your own personal style. This way, the game becomes even more interesting.
There is one nuance: Pokemon Trading Card Game is supported on tablets, but not on regular phones. So for a more mobile and portable version, you only need to play on a tablet – but it is not a personal computer anyway, right?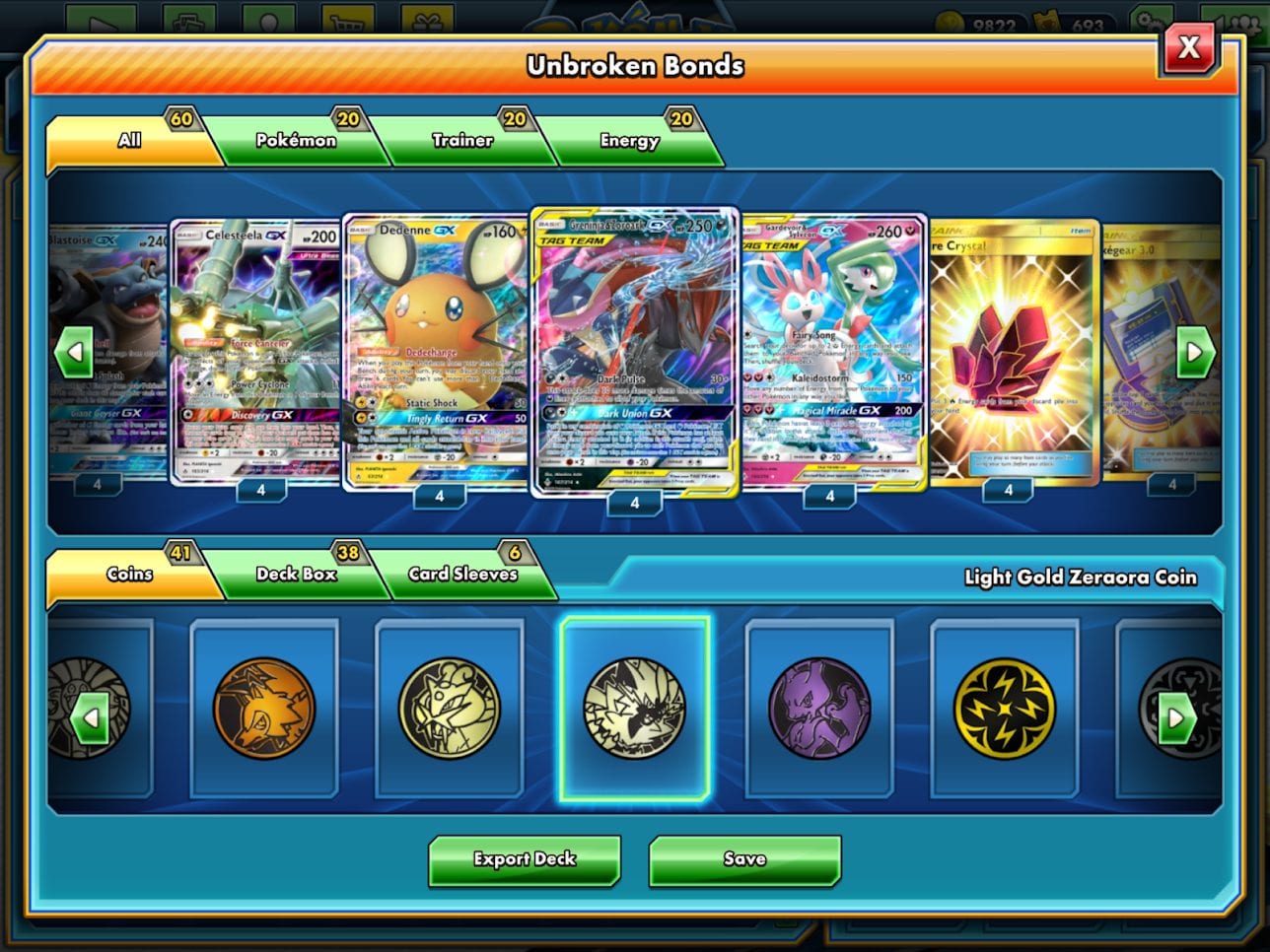 Vendetta Online
Vendetta Online is a cross-platform game, with impressive good graphics and a thoughtful plot. The storyline has several branches of evolution and history so that users are not bored.
The game has three races – Itani, Serco, and UIT. Between them, there is a confrontation and sometimes even conflicts. Each of them has its own advantages and features that can be used in these battles.
When you start the game you choose your race. It will continue to determine the course of development of your game strategy. The type of gameplay will depend on your next choice – the type of activity.
The profession can be different – from a pirate to a trader. Your choice of missions and tasks will further depend on it. The game, of course, does not provide any strictness in the development of characters, but you understand that the merchant can not have a mission of robbery.
You can trade between stations, fight with other players for an additional reward, or build an empire against pirates. In the course of the game, you develop your skills, which you can learn at the educational level of the game.
For in-game purchases, you will have to search and extract minerals, transport goods between stations, and many other things – or you will simply not advance! The economy in the game is complex and depends solely on the players.
Each sector of the galaxy is dangerous. Which sector you will belong to – depends on the type of your occupation.
Battle management is also your choice – the controls can even be displayed on the screen. It all depends on your preferences – how you will be more comfortable to control your ship during a real battle!
You can improve your ship and change it to a more advanced model – it all depends on you. Earn money on missions and then you can afford the latest technology.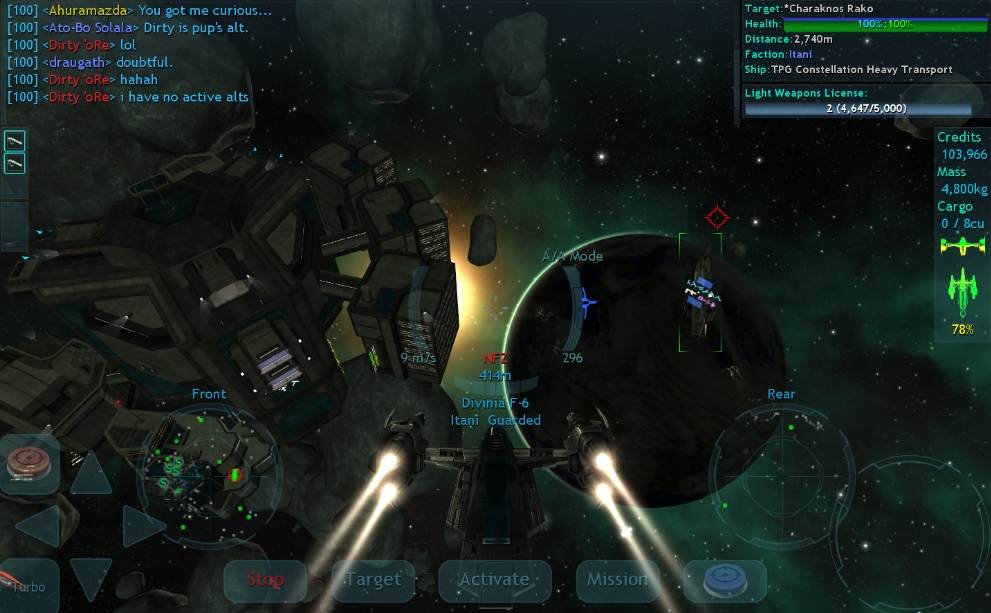 Villagers and Heroes
The fantasy genre has always been and remains one of the best and most popular among video games. Users crave magic, miracles, and unusual characters with unusual abilities.
Players here are landowners and peasants, who are engaged in their land. In total there are 4 main classes of players to choose from.
Each of the classes has its own unique abilities, which further determine the course of events in your game. For each class you can choose the right profession – from mining to fishing, everything depends on your choice. The game is designed for teamwork.
Because when the monsters attack your possessions, you will need the help of friends in protection. Profit is also received by you and them – experience points and awards are given for each victory.
Also, your friends can help you with construction. In general, with the development of your character, there will also be an opportunity to build up your farmhouse to a real castle. Friends can also provide materials or help in the construction itself.
With the help of the crafting system, you can create something new and with unusual functionality. Absolutely useless things that fill up the game can become the right item to help you achieve something new with a Cube.
The whole game is built on it – you create useful things from scratch from unknown objects, which are useful in construction, defense, or character development.
You can be sent on a mission to a dangerous place where you have to fight against the oldest bosses. This is the hardest part of the game, after which you will get experience points and an award.
Victory over the boss also gives you unique artifacts. Almost all of them strengthen certain abilities of the characters.
In general, Villagers and Heroes – is a fantasy game with elements of sandbox, which is easily and intuitively controlled on your smartphone and computer. It is a great way to have fun with friends and pass the time in a fun activity.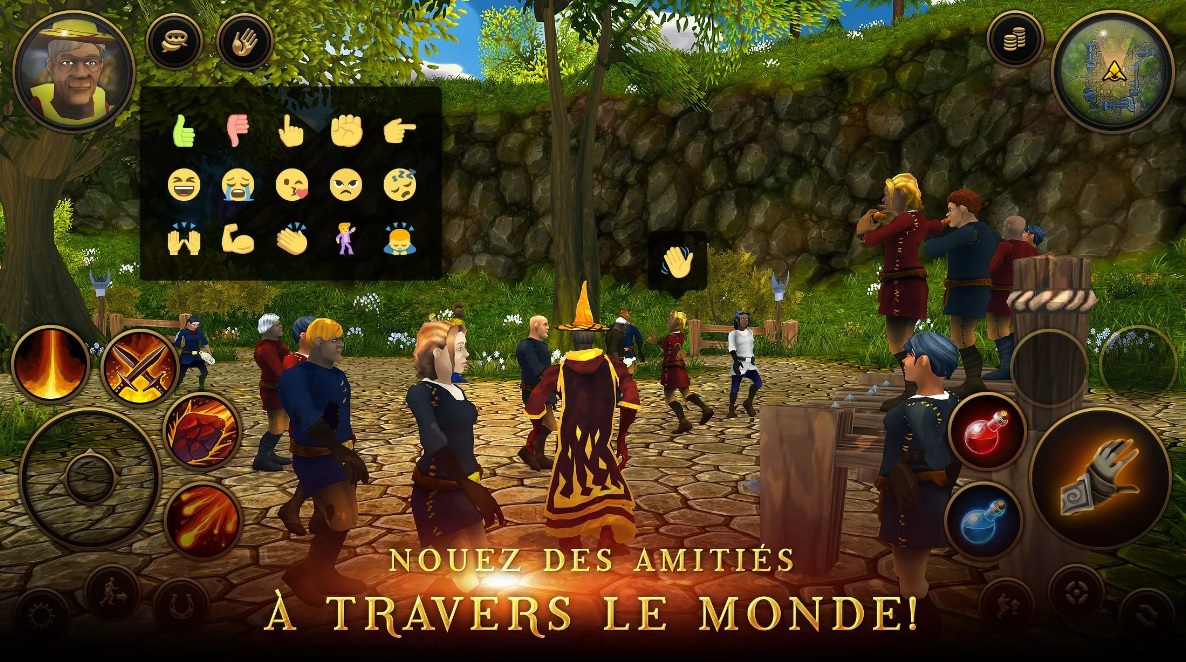 You may also like: 11 Best Offline War Games for Android
The Barbarian and the Subterranean Caves
Have you ever heard of a visual novella whose plot takes place in the heyday of barbarism? Well, thanks to this app, you can feel yourself in the role of Ragnar – a barbarian who is looking for adventures and treasures.
Key features of this game are:
nonlinearity and variability of different character storylines
over 300 different story line illustrations as well as a decent level of graphic design
numerous endings, each of which is unique in its own way and depends on the selection of the hero throughout the gameplay
exclusive type of plot – mosaic, which can be available only after passing absolutely every branch of the narrative
In this game, you will face various manipulations and plot intricacies, as well as you should expect to make various difficult elections. You will have to harden to understand who is your friend and can come to the rescue, and who is a cunning manipulator. Expose the main villain with logic and sharpnes
Ragnar has six skills that have an influence on the plot, but the user is allowed to choose only three of them. Be prepared for danger, hard moral elections, and find answers to all the questions you have. When you find the best ending, you will receive a worthy award.
So what are you waiting for? Download and immerse yourself in this danger-filled yet exciting world!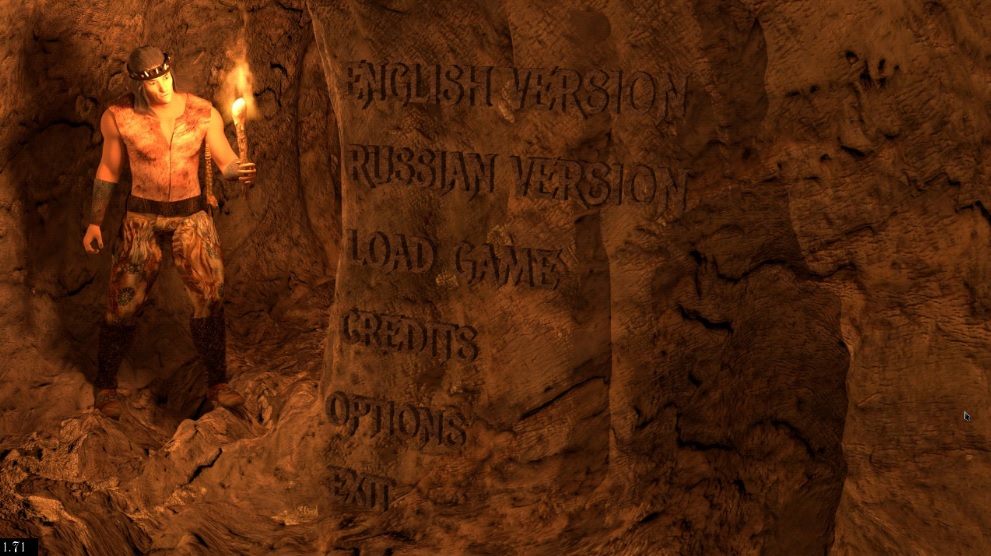 Shadowverse
Shadowverse is a client game in the Trading Card Games (TCG) genre. The whole game is online and is played among a huge number of users. It is an excellent fusion of fantasy and anime, which attracts fans of these genres.
Cards in the game are incredibly beautiful and accurately painted, the graphics are also at a high level. If you are interested in the game visual aspect, you will like Shadowverse.
Until recently, the game was popular only in Asia, but then the English version of the game was developed and released, and the popularity increased a lot. The atmosphere of the game was appreciated by millions of players, and it is this atmosphere that keeps them engaged.
The main feature of the game is that you can observe the evolution of characters. Uploaded cards can rise and grow by 2 grades, that is, get a +2 in health or strength. This will give you an added advantage for a leap and attack. When the creature is already improved, it will not be able to attack.
The visual aspect does its best to keep the users engaged during the whole gameplay. Pleasantly drawn cards, fantasy images – all this pleases the eye and does impress.
Among other things, in the game, you can create new cards yourself. This is done with the help of essences. It is given as a reward for battles, daily tasks, and missions, as well as victories. In addition to essences, the award is also gold.
This is a more traditional game currency. On it, you can buy a ready-made deck of cards, as well as items of a wardrobe, equipment for your character, as well as card shirts. With each new piece of clothing, your character becomes even cuter and stylish, so that you will definitely have to spend what you earned.
The meaning of the game is in the rating battles in the Arena and battles with AI. Such battles will give you additional experience and improve your gaming skills, which can not but please. The storyline also carries with it.
To beginners developers are loyal and everyone who goes through the story for the first time is given everything necessary for success. So do not be afraid to start – first you will pass the story, and then go on to win the Arena!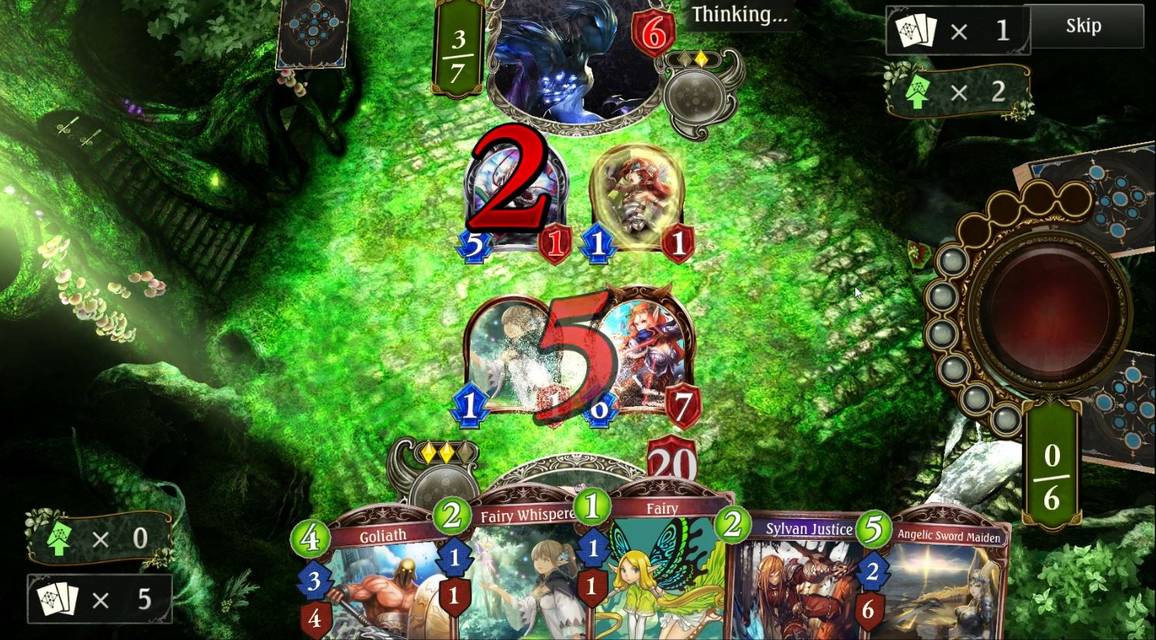 Antihero
In case you have never been attracted to positive characters and good deeds, there is a cross-platform game for you too – Antihero. This is a representative of the indie genre, in which you will be taught to be a negative hero. Interested?
Antihero tells about the appearance of a thieves' gang in an unknown city. All the actions take place in the Victorian era – that is, no civilization and its benefits are out of the question – people did not have electricity.
The whole process of the game revolves around the confrontation of groups. They are constantly fighting among themselves for power and territory. In the first couple of missions, you will have the training – so you can familiarize yourself with the management and the game as a whole. Unfortunately, you can not miss it – you will have to be patient.
All members of the groups are constantly stealing something, sharing the territory, and engaged in racketeering – in general, typical bandits.
Your task in the game is to bring maximum benefit to your group. You have units that you should use. Initially, the guild has only one earner and a source of profit – the Master Thief. Everything he brought you is used to buy units.
The main puzzle is that in addition to the units, you also improve the skills of your guild. All these decisions need to be made strategically and you will have to think about it.
Eventually, you will have to make several decisions per move and do not get distracted from the storyline. The application does not allow you to relax and concentrate on one thing so that the players will obviously be fond of the process.
In addition to games with AI, you can also play with real players online. You need to follow each step of the opponent, build a strategy, and sometimes even sacrifice your interests in the name of guild profit. Sometimes you can even confront the person next to you – Antihero provides a multiplayer mode at the PC.
In case you are looking for something to do than to take a free evening without dying of boredom, download the Antihero. The non-standard puzzle game will carry you into your criminal world for a long time – the main thing is not to stay criminals in reality.


Crossy Road
Crossy Road is a delightful and addictive mobile game that brings joy and endless entertainment to players of all ages. As you step into the charming pixelated world of Crossy Road, prepare to embark on a lighthearted adventure that is sure to put a smile on your face.
Playing the game is a breeze – your goal is to guide your chosen character across a series of busy roads, rivers, and train tracks, navigating obstacles and challenges along the way.
The controls are intuitive, making it easy to swipe and tap your way to success. With a diverse cast of characters to choose from, each with their own unique style, you can hop, jump, and skip your way through the colorful and ever-changing landscapes.
Speaking of characters, there's an impressive variety to unlock, ranging from animals and objects to quirky characters from popular culture. The joy of discovering and collecting these characters adds an extra layer of excitement to the gameplay.
Crossy Road's benefits extend beyond its fun gameplay. It's a fantastic game for sharpening your reflexes, strategic thinking, and hand-eye coordination. Plus, it's a great way to unwind and brighten your day with its cheerful graphics and playful soundtrack.
So, if you're looking for an entertaining game that offers both a challenge and a dose of happiness, Crossy Road is the perfect choice.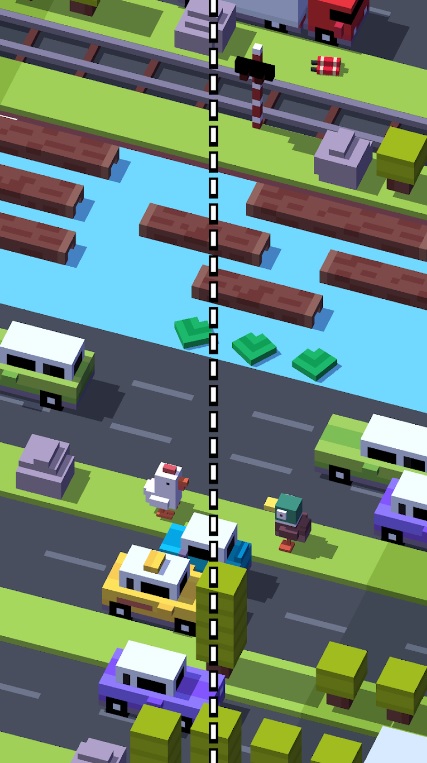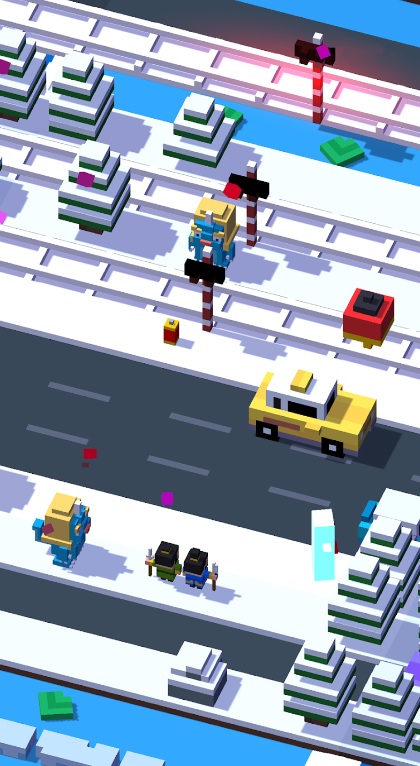 Grand Theft Auto: San Andreas
A legendary game that was released for smartphones as well. If there is even one person who has never heard of GTA, it is strange! But we will still tell you about the cult game.
According to the story, the protagonist Carl escaped from his native Los Santos because of violence, theft, and crime. Everything happens in the early '90s, so it is not surprising. But Carl has to return home, where he is in family trouble and not only.
On the way home, he is already stopped by the police and accused of killing a cop. From the very beginning, we are told that we will not get away with it, and the gameplay promises to be exciting.
You will have to go around and explore San Andreas in order to hide or prove your innocence. San Andreas is a huge state, so the journey is a long one.
The game is optimized for mobile devices, so you will not feel a significant deterioration in graphics. Due to the logical reduction of the screen, the developers redrawn some details of the game, worked out the shadows and lighting. If you are a member of the Rockstar Social Club, GTA will even synchronize your gaming experience with the help of cloud storage!
If you are not comfortable playing via touch screen, Grand Theft Auto: San Andreas supports some gamepads and joysticks when connected from USB or Bluetooth. Now your childhood game or just your favorite app is available even on your smartphone. And when you sync up, you are progressing through the game as well – an incredible convenience.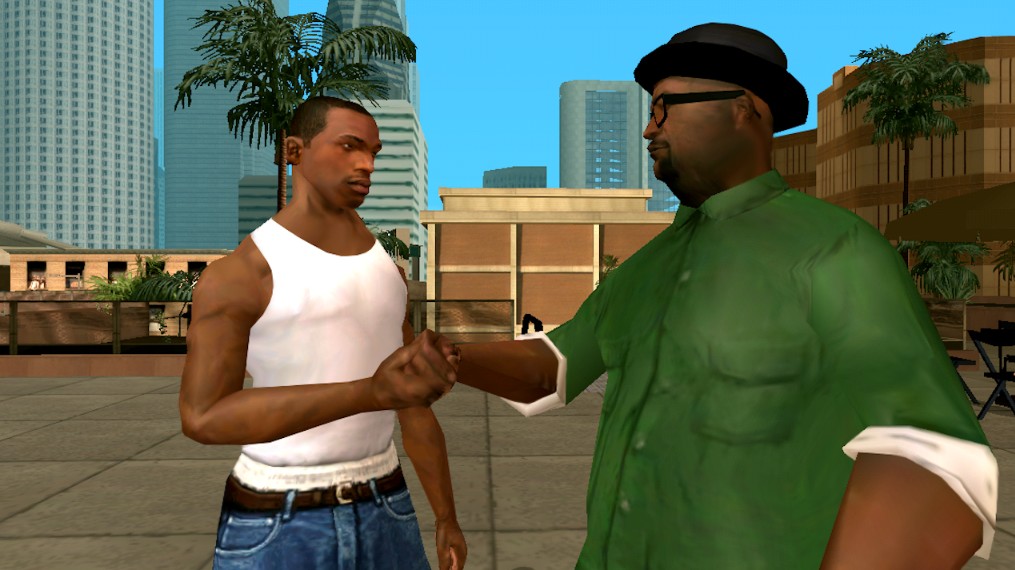 You can also check: 7 Games like Horizon zero dawn for Android
Papers, Please
As a lover of action, dynamics, and active fighting, Papers, Please will seem unusual to you. This is a non-standard development for the video games genre, which despite everything has its audience and millions of fans around the world.
In the story, you take up the position of an employee of the checkpoint Grestin. Between your country Arstotzka and the neighboring country, the war has just ended, as a result of which half of the city of Grestnin has become owned by your side.
Your task is to control the newcomers. It is your responsibility to check the documents, which will make you decide whether you want to allow the immigrant to enter or not. Incredibly monotonous work done in the style of the repressed countries and dark tones – it seems that could even attract players in Papers, Please? But it is the realism of decision-making that attracts.
Each time you face a moral and ethical choice. For example, the story can turn so that you separate the family – children, and parents. Or the main breadwinner in the family should be separated from his dependents.
Papers, Please – a puzzle game, solving which, you decide the fate of other people. Looking through the documents, you can find a criminal or serial killer, as well as military, who bombed your country recently.
You make decisions softening your heart, or conversely, incredibly strict – it is up to you to decide. You will have at your disposal a package of documents, fingerprints, and a minimum of information that you need to draw the right conclusions from.
You sit at the table, the game graphics presents you with everything in depressing colors. However, you can still enjoy the game – because your decisions are crucial. The main thing is to take them right – on a single stamp depends someone else's life.
Probably, it is this sense of superiority that attracts many users around the world and captures more and more hearts. Install Papers, Please and decide for yourself who you are – a stern cold-blooded clerk or a soft-hearted border guard.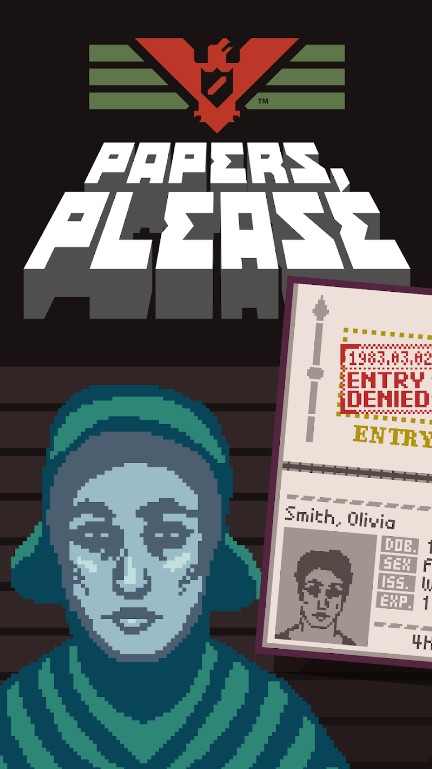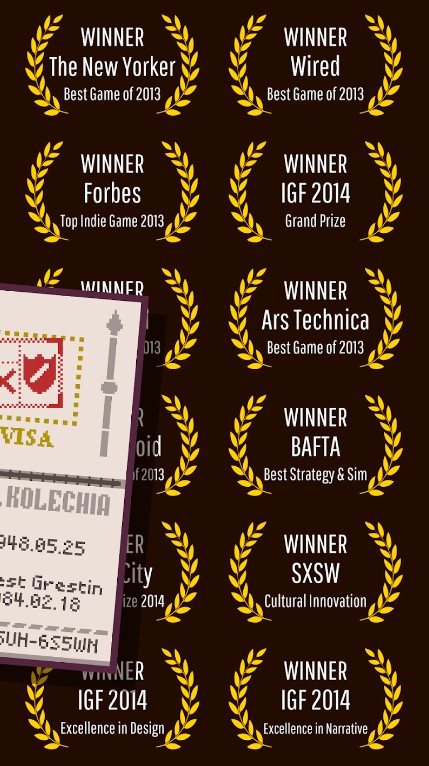 Most of the powerful games are designed for powerful PC processors. The graphics card is able to show much more detail and graphics, the RAM speeds up the gaming process and prevents bugs.
But sometimes you want to entertain yourself by playing the game on your phone. On the road, in bed or just without access to a computer – all this is not an excuse to abandon your favorite games.
If the application supports cross-platform, then you will also move forward in the game on the plot or progress. Otherwise, it is not a problem: just relax in a nice company of good applications.
Modern smartphones are powerful enough, the technical characteristics are not inferior to some computers. So maybe you would like to use your device for playing games much more – who knows?