There are different apps for parental control and different apps for controlling screen time. However, it would be cool to find the apps that would unite these two factors… But wait! It seems like we already did it in the article down below. We know how challenging it is to keep kids on track with their gadgets and the Internet nowadays so hopefully, they'll make your life easier!
And speaking about the screen time apps. If you want to receive daily statistics on how much time your kids spend using gadgets you can check out the article Free Screen Time Apps for Parents (Android). What is more, it's useful not only for kids but for parents to limit themselves as well!
Kaspersky Safekids
This is an app developed by the creator of a well-known antivirus. They are used both in America, in European countries, and in Asia. According to the above, everyone should remain confident that the SafeKids application is quite reliable.
The free version of "Safekids" gives an opportunity to receive advice to parents from the program, which is given by professional psychologists and experts in parenting. With the help of the mobile version of the Kaspersky Parental Control app, everyone will be able to choose the web addresses allowed for their child in a dark or light theme.
Kaspersky Safekids can ban all the harmful content that kids find on the Internet, limit the time of usage of the gadget by setting the time limits. After the time is expired, the phone blocks automatically. Parents are even able to monitor the battery use of a child's device.
In addition, the app allows you constantly receive notifications about the location of your child. And when a child uses the phone within the set limits, Kaspersky collects data about their behavior and preferences and then presents you the report about the online habits of your child.
Moreover, if you want to get a notification each time your child is stepping out of the "safe zone" you can point that on the map and the app will send you the alarm if needed. It can even block videos in YouTube searches.
With this whole abundance of features that Kaspersky Safekids provides, it's not long for a regular user to get lost in the app. However, the developers designed everything in such a way that one function compliments another and you don't need to think much when navigating in the app.
And by summing everything up, we can say that there are some work errors happening with the app (for example, some apps aren't blocked), but in case any function goes wrong you shouldn't hesitate to contact the tech support and usually they fix the problem.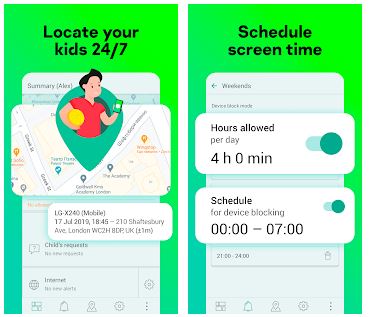 You can also like: 11 Free parental control apps for Android & iOS
Kidsplase
Kids Place is a parental control app created for parents who want to monitor their children's activity and screen time on phones and tablets. Child Mode Parental control functions provide parents with greater flexibility in setting up their phones/tablets to limit screen time; blocking ads and related content.
The Family Link parental Control app allows you to set ground rules for your children, guiding them as they learn, play, and explore online.
This is a parental control app: in it, you can choose a time limit that the child spends on his device. KidsPlase is gaining good popularity in many countries. It works according to the following rules: the ability to block access to some applications. To open the settings of the app or games and programs on the child's phone, you will need to enter a PIN code.
The app has the inclusion of a ban on purchases in the Play Market, downloading new apps, and using rows of prohibited content. There is a function to block any calls, which can also be set at the request of the parent. In addition, he can choose the right access time not only on a smartphone but also on a computer.
The features of the paid version of the application include: location detection, receiving online reports, tracking battery percentage, frequency of use of social networks, and much more.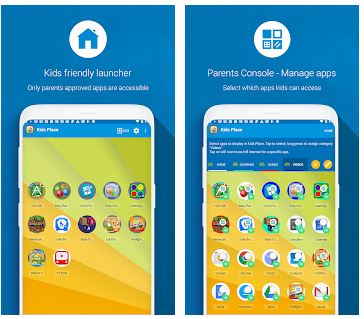 Kidslox
The Kidslox parental control app teaches children to use mobile devices in a balanced way. Thanks to the tools for blocking apps, the Internet and content filtering, Kidslox draws clear boundaries for the use of content.
Create just one account and control up to 10 phones and tablets. Spend more time with your family by setting daily limits on the use of smartphones for your child. Kidslox is a simple parental control that really works. The third program on our list, designed to control the child.
It was developed by a new group of programmers, and despite this, after the release of the app, it received good ratings among its critics. You can also download it to Windows and macOS computers, even from their official website, where there are two necessary links at the bottom of the main page.
With the help of Kidslox, it is possible to block unnecessary content for free, select a limit per day on the child's phone, and set the time of the mode. In addition to all this, there is access to your profile by fingerprint.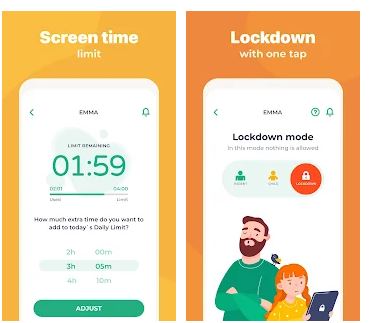 Kids360
Allows parents to see how much time the child spends in games or communication communities, as well as limit the children's pastime in entertainment apps and games. To work, you need to install «Kids360» for parents, and the "Alli360» app for a child on a smartphone. Kids360 Functions:
App blocking is a restriction of children's time on the phone in general.
Choosing the schedule of the child's regime for study and good rest.
App statistics – in which apps and at what time the child played games or sat in social networks.
Parental control – how much your child spends behind the screen and which apps the child uses most often.
Be always in touch – safely call, write, access to apps is always there and you will not lose touch with your child.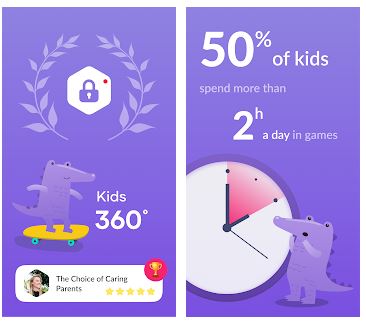 Eset parental control
With Eset, the safety of your children while using your phone or tablet is ensured.
Communication, games, Internet search — using the application control function, you can set a daily limit on games at any time, whether at night or during lessons. Also, this function is responsible for accessing only those applications that correspond to the age of the child.
The web control function protects your children by protecting them from inappropriate pages. On the Internet, children may come across web pages with fake news, propaganda of violence or adult content.
If your child is not at home and he does not pick up the phone, the child search function will determine the current location of his smartphone. In addition, the safe zone feature sends you notifications when your child enters and exits a safe walking area.
Are you worried that the battery in the child's phone will run out and you will not be able to contact him? Use the battery protection function, which will limit games if the battery charge drops below the set level.
Your child has to complete an important task, and you are afraid that he will be on the phone instead? Use the instant lock feature to temporarily ban games and entertainment. As soon as the child is released, you can temporarily remove the restrictions using the vacation mode.
If restrictions block the resource the child needs, he can ask for an exception. You will receive a notification and you will be able to approve or reject the request.
Do you want to change the parameters of the rules? Log in to your ESET HOME account on the official website using a PC or mobile phone and change them remotely. If you, like your children, use an Android smartphone, install this app on your phone in parental mode to receive instant notifications.
Can't contact your child by phone? In the Devices section, check whether the sound is turned on on the children's smartphone and whether it is connected to the Internet. Do your children have multiple smartphones or tablets? One license applies to several devices, so your whole family will be protected.
Do you want to know what interests your children have and how much time they spend on their smartphones? You will find detailed information in the reports. It is clear to the child, convenient for parents – the application is translated into 30 languages.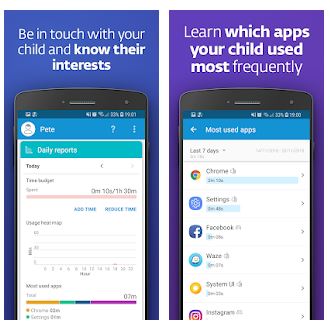 You may also like: 9 Best Porn Blocker Apps for Android & iOS
Norton Family parental control
Let your children spend time on the Internet safer because it's not just screen time control. Norton Family helps you manage your children's online activities.
A distance learning environment that helps him focus on his studies.
Blocks unwanted websites when children are browsing the web.
Allows you to see which sites they visit, what they search for and which apps they download, and much more.
Norton Family also helps to start an open dialogue about how to use the Internet correctly and safely. Useful tools allow you to receive timely warnings by email. Help children safely use mobile devices and the Internet for learning and entertainment with the following components:
Study time. Distance learning requires the Internet, so temporarily disabling the Internet on your child's device is not an option.
Norton Family Study Time is a feature that helps parents manage their child's remote learning environment to help them focus on their studies during the day and avoid other distractions on the internet.
Control of websites. Allow children to explore the world of the Internet freely thanks to tools that block inappropriate websites and reports on visited websites.
Time control. Monitor the duration of use of devices by children.
Search control. Track the words and phrases that children use in search fields to get an idea of the interests of children and protect them from unwanted content.
Instant blocking. By locking the device, parents will help their children switch their attention to other things or, for example, a family dinner. You can unlock the device using a PIN code. In lock mode, the device can still be used for communication.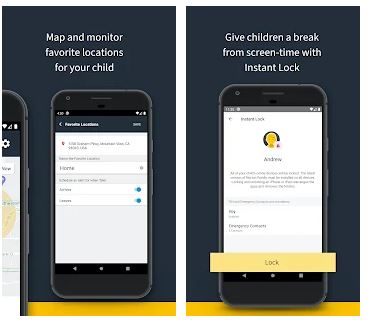 You can also like: 15 Best Family Locator Apps for Android & iOS
Screen Times
Screen Time helps children learn about smarter use of gadgets and reduces their excessive use! Screen Time is a free application that helps parents to control the time their children spend in front of the screens of smartphones and tablets. Screen Time is a remote parental control application that helps you know when and how much time children spend in front of smartphone screens.
This parental control app is suitable for tracking any operating system. The free version is always free. And provides the following features:
Tracking how much time children spend in front of screens.
The app allows you to lock your device during lessons or at night.
The developers have added a small surprise to the app – for good behavior, parents can increase the pastime of children playing games.