SHAREit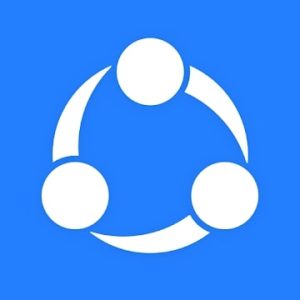 SHAREit is a good file exchanger for transferring files between mobile gadgets at close range.
You don't need the Internet for this, the transfer speed here is much faster than via Bluetooth. You can do this between devices of different OS and a PC.
Documents, videos, and audio are easier to transfer via SHAREit than to upload to email or the cloud with further attachments. In the main window of the program, there is a search field and a menu button.
Below are all the tools of the app. Here you will find storage on your phone, the ability to send a file to another user, and to invite a friend to share files. Then there are the popular videos of the current day. You can watch them immediately or send them to a friend.
The nest section includes these tabs: Trends, Music, Comedy, Cricket, Entertainment. The Trends tab contains popular videos that many users have rated and commented on.
When you send a file, the progress bar shows how many megabytes have been sent and how many seconds are left to send. Below is information about friends who are in the program, received photos and videos.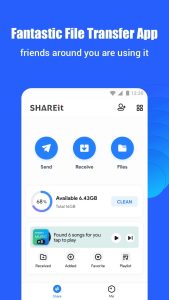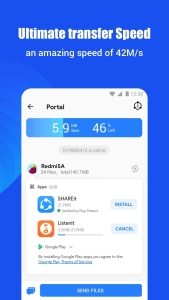 In the Share section, it is possible to send files to the user, at the top there is an avatar and user login and a Log button with the history of transmissions. The interface can be translated into any language – the app supports many of them.
You may also like: 11 Free Bluetooth App Senders for Android & iOS
Zapya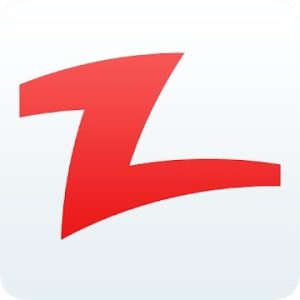 Zapya is an app for file transfer devices with Android, IOS, or computer platforms. Supports up to 5 devices in chats for joint file sharing and communication.
The transfer is possible via hotspot or Bluetooth. Connection to another device is easily created by shaking it. It can also be done by scanning a QR code or connecting to a Wi-Fi hotspot that has been created.
Zapya is a completely free app and is easy to use. It allows you to create chats involving up to 5 different devices.
Once it is created, four sections are available for participants by category of files to send. These are apps, images, videos, and music. Go directly to the file system and find the desired file manually.
It should be noted that Zapya can transfer entire folders and large files. In addition to the file exchange at high speed, with mutual permissions, in chats, you can see the installed apps of other devices. Chats provide a group dialog for participants to correspond with each other.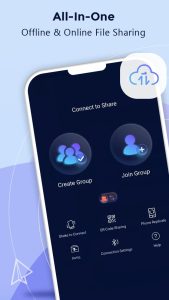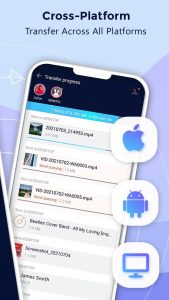 Zapya can be a useful app not only for transferring files but also for backing up your device data.
Xender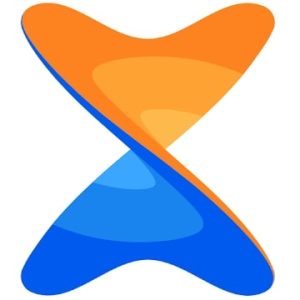 The Xender app allows you to quickly transfer files over a wireless network.
For convenience, all data stored in the phone's internal memory or on the SD card is categorized. They can only be accessed after proper permissions have been granted.
You can transfer apps, photos, music, videos, and any other files, including archives and text documents in various formats. Besides, there is a tab with new files that have recently appeared on your phone.
There is also a section with downloads and the history of data transfer through the app. To transfer files from one device to another, it is necessary to click on the corresponding button, and then turn off WiFi, if it is active.
After that, a QR code appears. On the other device, where the corresponding utility is also installed, it is necessary to click on the button "Accept". Then scan the QR code that appears on the first device. Thus, the connection will happen.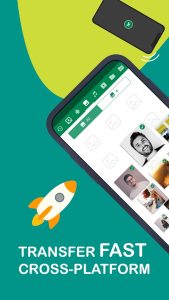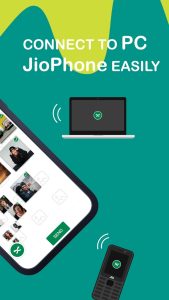 The process of the high-speed transmission of the selected files via the wireless network will start. We should note that it is also possible to send files from the desktop to the mobile device.
Copy My Data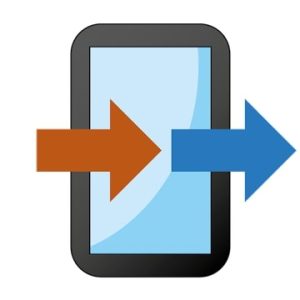 With the Copy My Data app, you can back up data stored in the phone's memory. Synchronization with cloud storage is supported.
You can copy your photos, videos, notes, and contacts list to Google Drive cloud storage. The app permits you to transfer all the information from your old device to your new one wirelessly.
To do this, you need to turn on WiFi on both of them and select the appropriate item in the main menu. After that, the network scanning will start.
Then you should select the desired phone from the list and mark the information to be copied. Note that the copying time depends on the volume of files to be transferred.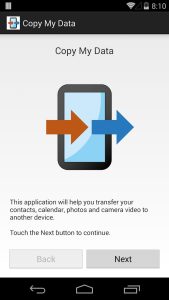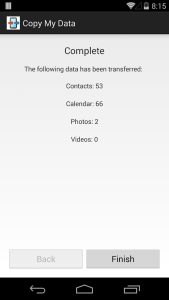 Create a backup copy of the data in the cloud storage Google Drive. You should specify your email address and password, then select the files to be backed up. You are to restore the information in case your mobile device is damaged or replaced.
CLONEit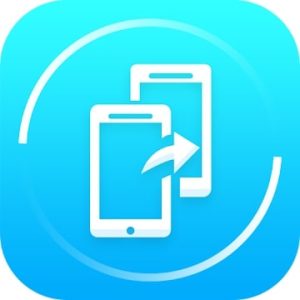 The CLONEit app is a tool for copying data from one phone to another.
You can select files to transfer, such as photos, notes, videos, messages, and other data. A WiFi connection is required to use the app. After that, you need to start the data service.
A QR code will appear on the screen that must be scanned with a second mobile device. It is also necessary to enter the password. After this, you can choose the data for copying.
Besides, the utility allows transferring the system settings to another phone. These include the desktop theme, wireless passwords, and browser bookmarks.
There is also a possibility to copy the installed apps together with the cache. Note that this utility is designed for mobile devices from any manufacturer.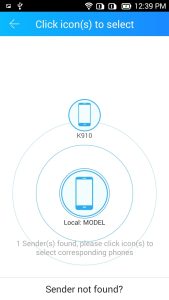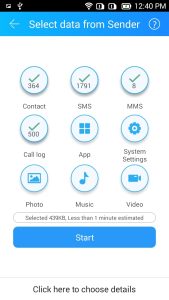 The app requires permission to access the internal memory. In this case, mobile traffic is not used for data transfer.
You may also like: 9 Best Apps to Unhide Apps on Android & iOS
File Transfer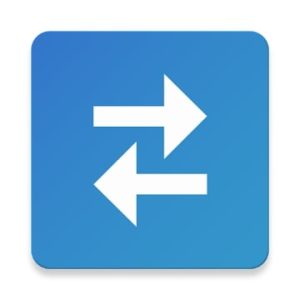 File Transfer is an app for receiving and sending files and folders to other phones. This is possible between different platforms and devices.
The app does not require any configuration, the device to be sent is detected automatically and the transfer takes place. It sends files wirelessly over a Wi-Fi network, the main thing is that both phones must be in the same network.
The main function of the program is a file manager. It displays the contents of the internal memory, the SD card, and the contents of the SD card in reading mode.
You can visit folders in it, open files, highlight them with a long press, delete, copy, move and send. The app has the main menu. There you will find commands to copy files to the clipboard, create a new folder, open help information, and program data.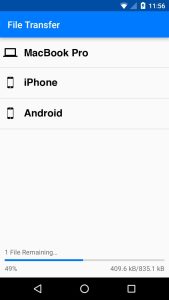 In the settings, you can enable and disable the exit warning, the function for faster data transfer, the opening of sent URLs.
TeslaSCADA2 Runtime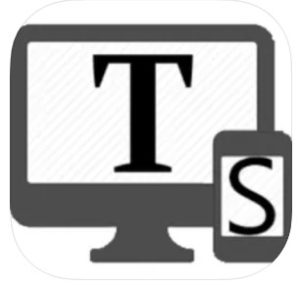 Tesla SCADA2 Runtime- This is an app created in order to make the synchronization of any information between devices more convenient for users.
Here you will be able to synchronize both your personal mobile devices and other people's devices into one network by obtaining their permission, which will be sent as a notification.
You can use this application as a synchronizer and transfer information not only in text format but also in image format in different types of files.
The developers of this application guarantee absolute security and complete absence of information leakage from your synchronized information channels. You can also add additional devices to your previously created sync network.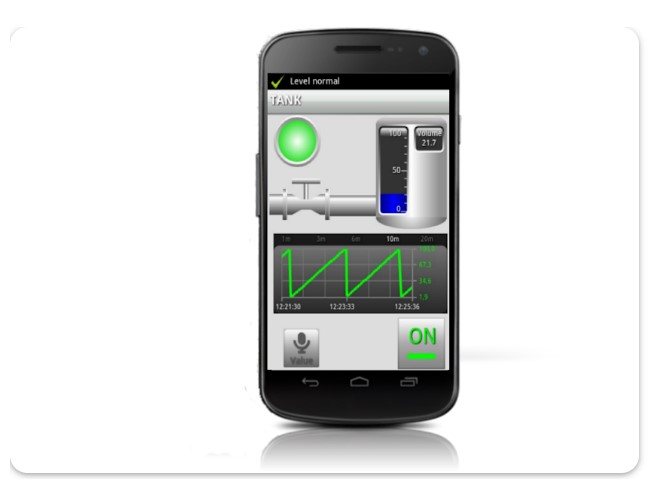 Of course, you can also choose the synchronization function only for a particular type or format of documents. Also, you can configure a function in which every time you save a document, you will receive an alert to get permission to transfer this document to devices synchronized with you.
Google Drive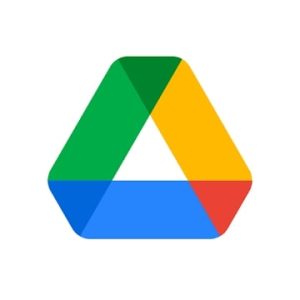 Google Drive is an app for remote secure storage and access to user documents and files. Upload photos, movies, lessons, programs, and books to the drive linked to your account.
Watch, open, and edit them from your tablet or smartphone from anywhere you log on to the web. The free space available is fine for moving data from one device to another.
Properly distributing and sorting your files will save a lot of space. Security at Google Cloud Storage is protected by the latest encryption protocols. With 24/7 security, you can access your documents wherever you go, whenever you need them.
When you sign up for Google Drive, every user gets 15GB of free space. But if you have more data, don't worry, there are extra packages of disk space that you can buy. This way you can additionally buy more than 100GB.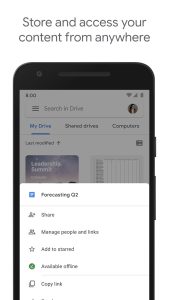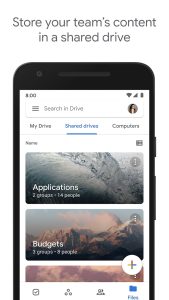 To interact with other users in the storage, you can open public access to the documents you want. Upload files to the cloud directly from your phone. Enable offline login to your documents and you can work with them even without internet.
You may also like: 16 Best Money Transfer Apps for Android & iOS
Dropbox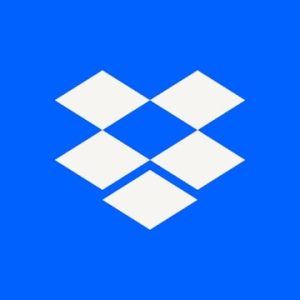 Dropbox is a cloud storage service for your files that you will have 24/7 access to. All the files you store are safe and secure.
The app has migrated to phones from PC. The editing and copying programs are on the server so you can work from anywhere after syncing.
The DropBox file program allows you to move all your photos, documents, and videos to a server. There you will get enough memory for your personal files.
This is one of the most popular cloud services that is happily used to transfer data from one phone to another. You can transfer any type of data to the cloud and connect from many of your devices.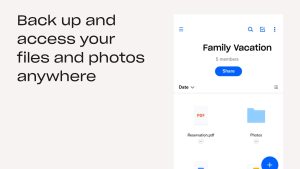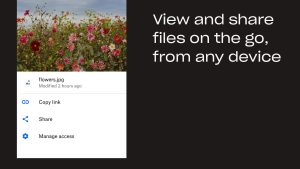 The most important thing when working with data storage is a stable network connection and registration in Dropbox.