Creative people, particularly musicians, have specific views on life, character, and preferences. If you are looking for a life partner, you can use different ways.
For example, give a concert in the park and surround yourself with admiring glances, among which there will be someone in love with you. Or add intrigue and have a secret date with a stranger.
Yet, if you prefer mobile platforms and want your significant other to share your interests, then use these best dating apps for musicians in 2023.
Meet The Music for Spotify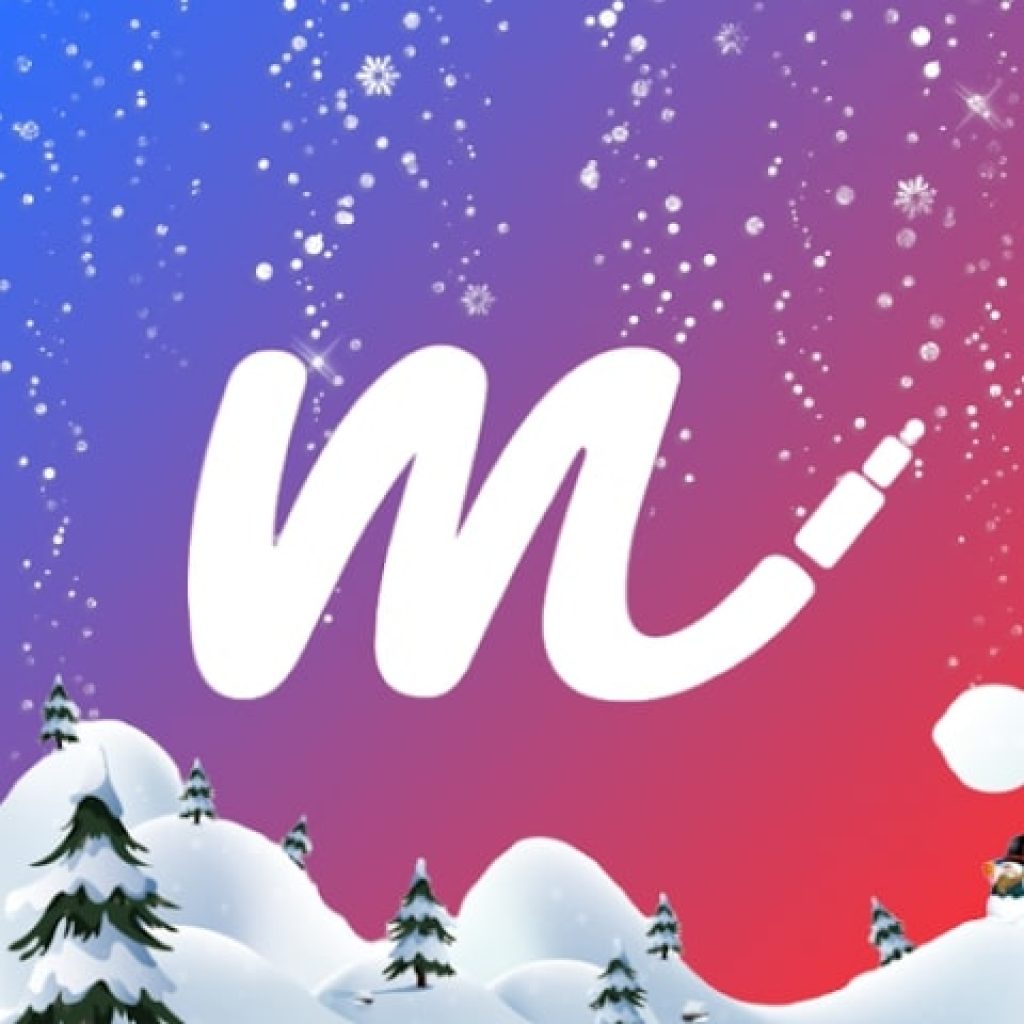 Meet the Music is an app for music lovers that lets you find like-minded people and chat with them in real-time. You can create your own profile, add songs to your playlist and share them with other users.
You can also view other users' profiles, leave comments and likes, and exchange messages.
This app allows you to get to know each other in a fun way using any song. In it, you can find a soul mate who is as much in love as you are with the artist of your choice.
This program guarantees complete anonymity and confidentiality. If you don't want to communicate with a person, he or she will not know your name and other personal data.
Also, all the accounts in the app are verified, so you can be 100% sure that you are communicating with real people. There is a paid version of the app that you can use to expand the functionality and your features.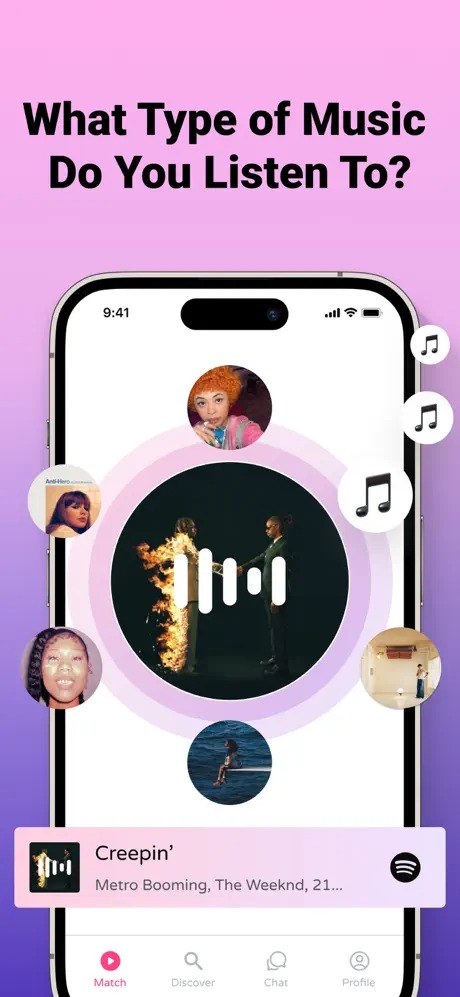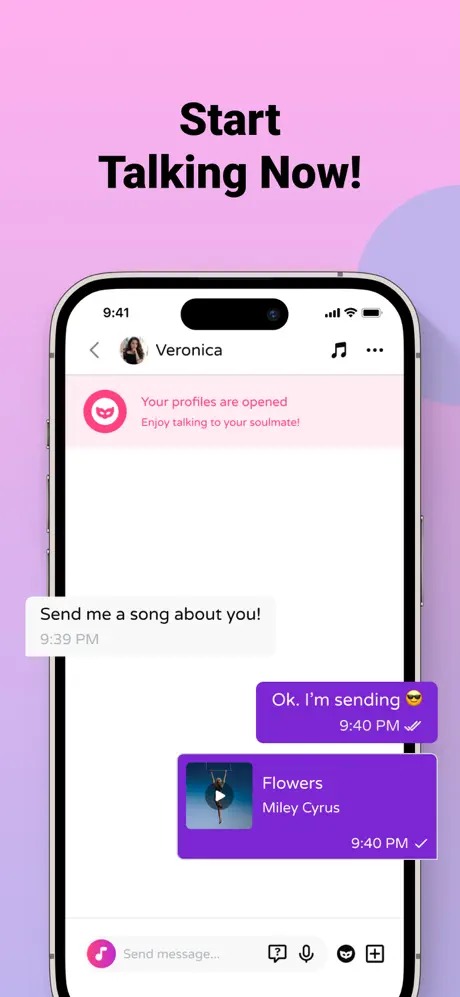 The app allows you to search for dating here and now. You'll see all the contacts who are online and listening right now to a song that's playing for you as well. In addition to dating, the app offers to form your own personal playlist where you can add all your favorite songs and currently popular tracks.


You may also like: 7 Best Dating Apps Without Pictures (Android & iOS)
Vampr
Vampr is a social network for musicians and creative people. With this app, you can find colleagues and work partners, share experiences and ideas, and create your own music projects.
You can create a personal profile, add your own work, and view the work of other users. Also, in the app, you can be sure that you are communicating with real people, as all profiles are verified.
There is an online chat for communication where you can contact interesting people.
The app keeps your personal information safe, so you don't have to worry about anyone getting access to it. Besides, you can chat with anyone you like, anytime you want in online chat, including making appointments and offering to collaborate.
In the same chat room, you can share your work and interesting projects with other people. The platform will feature the accounts of all creative people looking for collaborators, colleagues, or just like-minded people.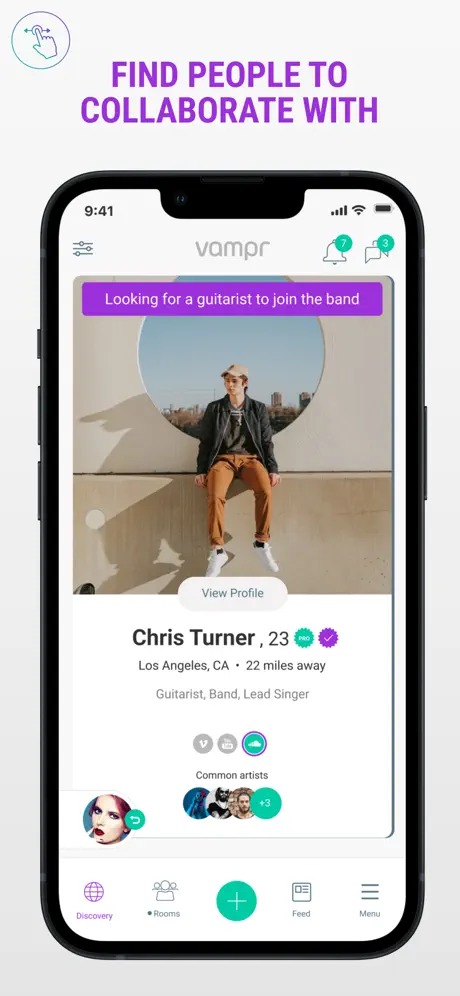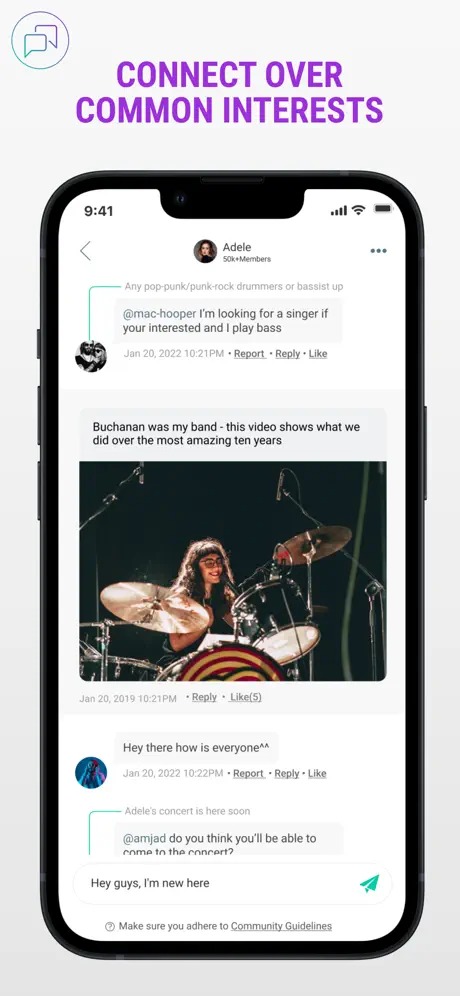 There is also a premium version of the app for an extra fee, by connecting to which you get access to many extra features and functions.


Turn Up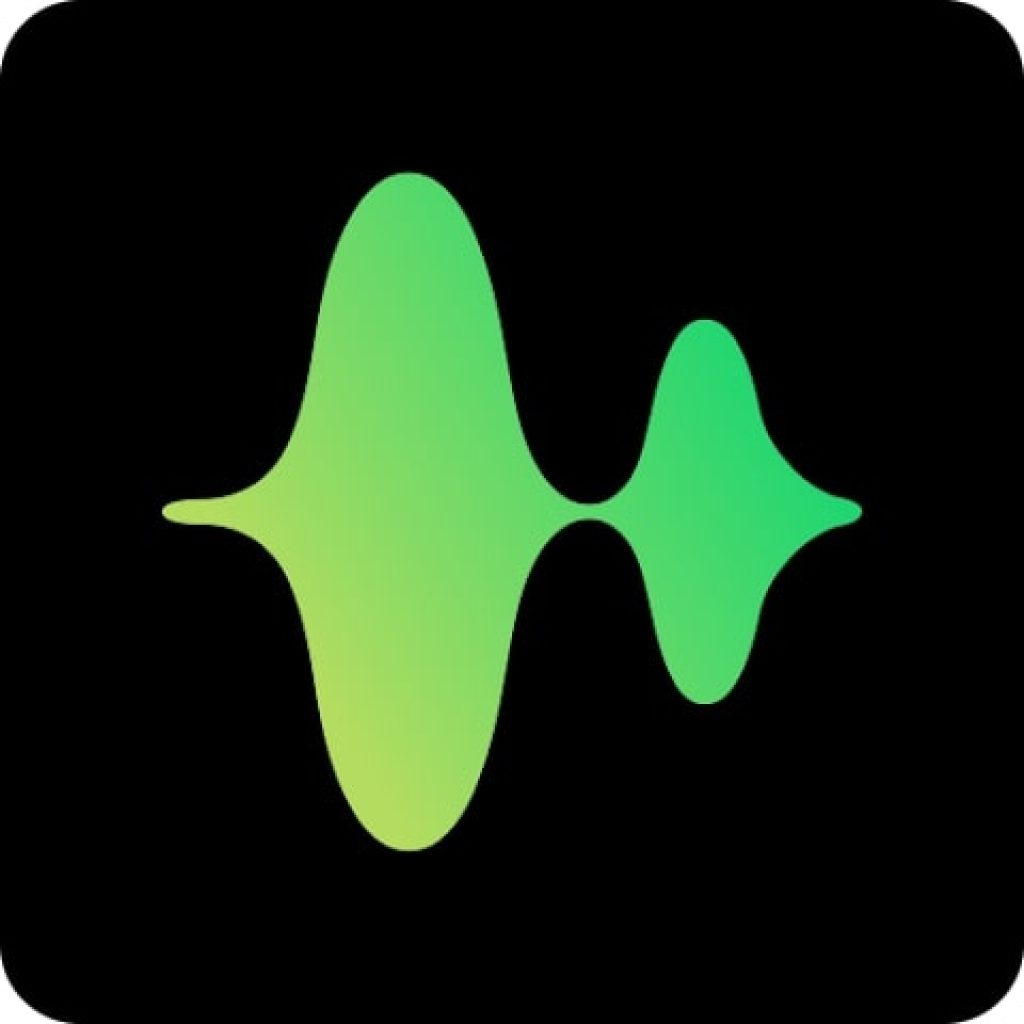 Turn Up is an app for finding new friends and soulmates that helps you find a match based on your interests. You can create your own profile, specify your interests and preferences and browse the profiles of other users.
The app uses machine learning algorithms to make matches. For this purpose, you can try to create your own personal test, which will determine for you a suitable interlocutor or a new acquaintance.
Access to the test will be available after your profile is liked or tagged by another user. If you decide to take the first step, you will also have to take this test.
This allows the program to quickly find the best match for you. Also, you can mark and rate other people's profiles with likes. For example, you can turn them either to the right or to the left. Thus profiles will either go to favorites and you can expect a response from the user, or to blacklist.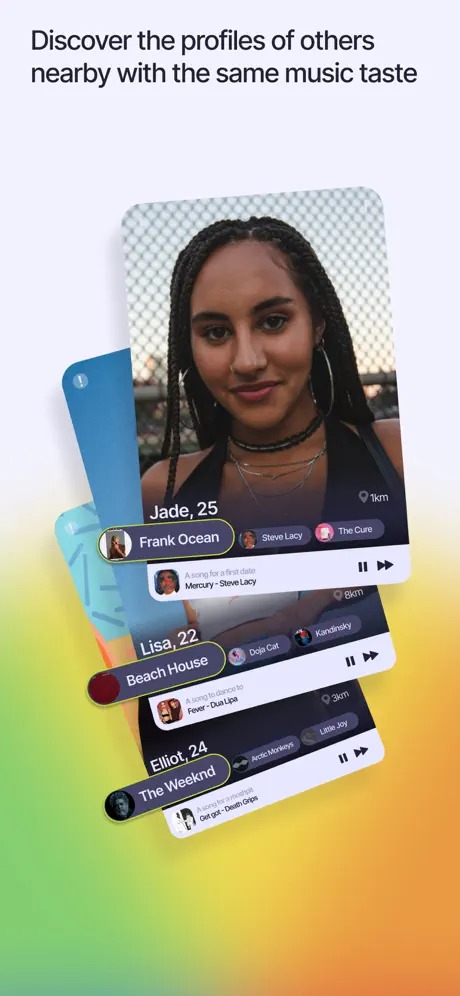 Since the app keeps each client's personal data safe, you don't have to worry that someone will get access to it. If you don't want to communicate with someone who likes your profile, the program will hide your profile and the user will not be able to access it.


Beatmatch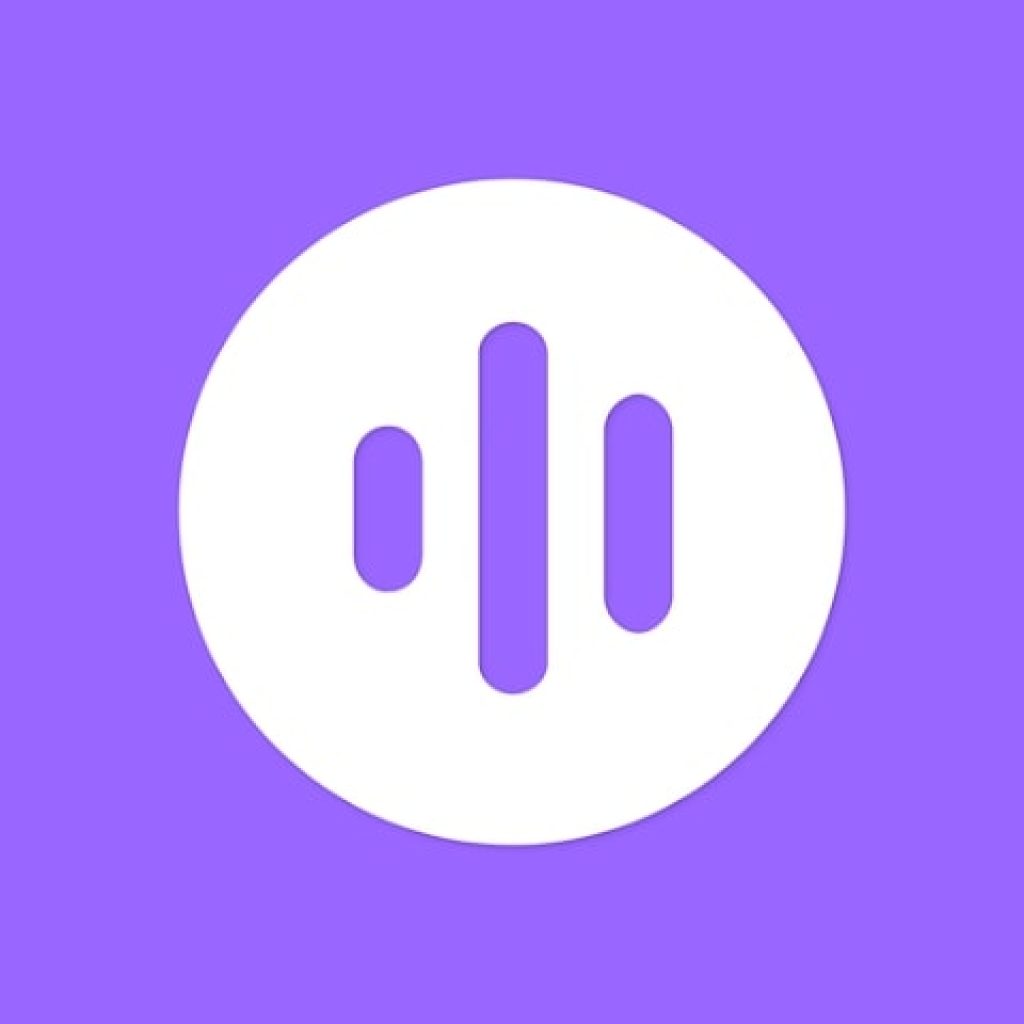 Beatmatch is an app for DJs and musicians, as well as music lovers of different genres and styles. It helps you find new colleagues and work partners, as well as like-minded people and friends who have the same taste in music.
You can create your own personal account and playlist so everyone can get to know you before you even start talking. Add your favorite tracks to your account that you want to find a mate by.
You can view the accounts of other users and exchange messages in a special chat room. The app also gives you the ability to make appointments with your friends and new acquaintances in it.
You don't have to worry that your personal information will fall into the hands of fraudsters, because each profile of the app is thoroughly checked. You also don't have to worry about your account falling into the hands of someone you don't want to communicate with.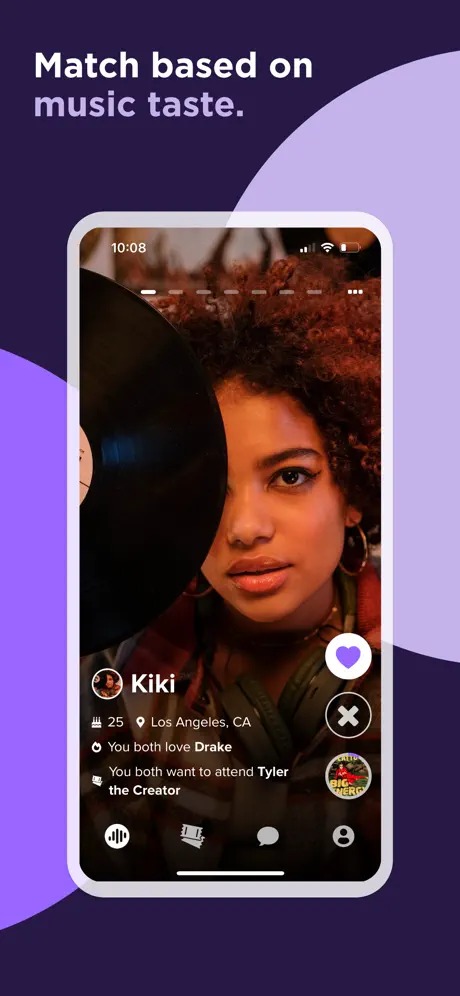 The program will automatically remove your profile from the user's list if you don't respond to their offer of sympathy. You can use this app for free both to listen to music and to communicate with colleagues and like-minded people.


Wild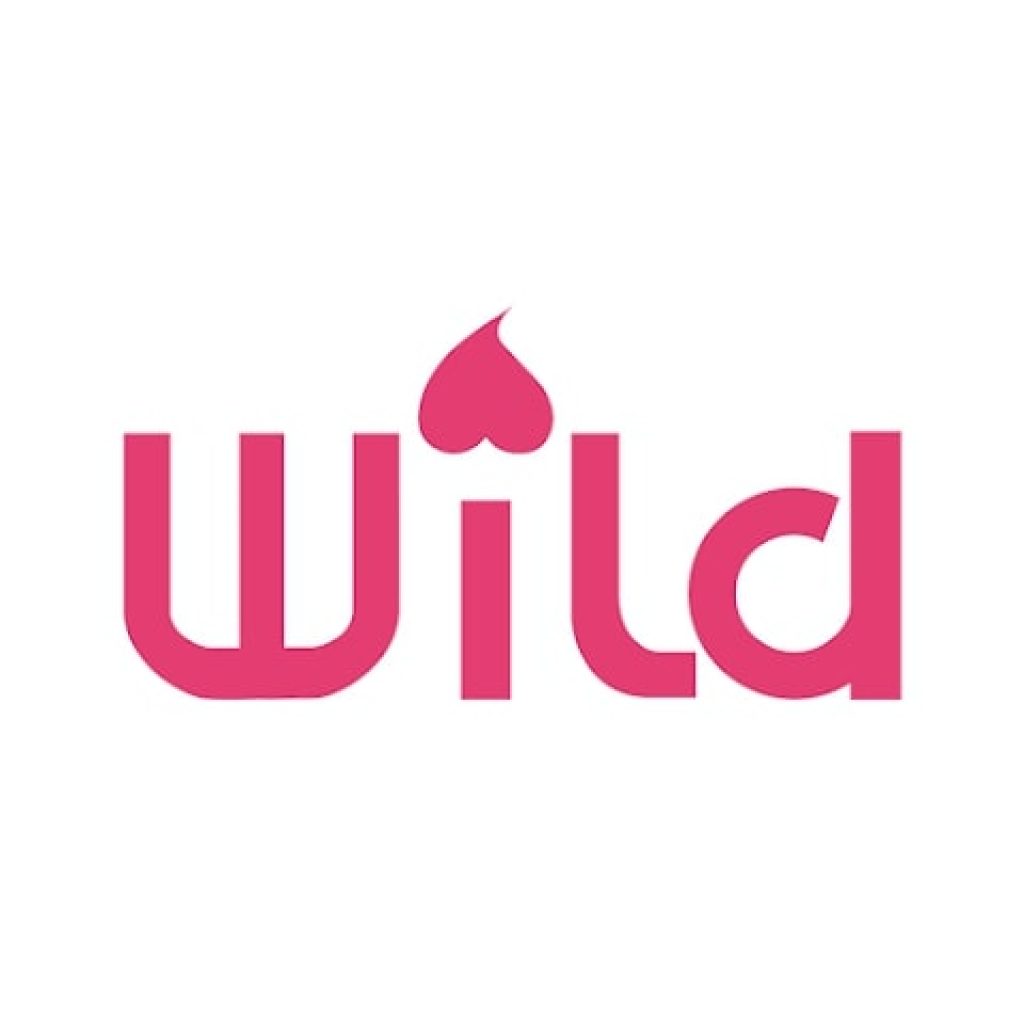 Wild is a program for finding new acquaintances that help you find a couple for a one-night stand or for a long period of time. You can create your own account, specifying in it the main information about yourself.
You can also specify your preferences and interests, and view and rate the profiles of other members. You can choose and apply filters to find your perfect match.
Filters help you find both one-time singles and long-term relationships. You can also like and rate your accounts.
The app also features Live Chat and photo sharing. It allows you to send an unlimited number of messages. To remove the limitation on the number of likes, you can pay a rate. After that, you will be able to use all the privileges of the program without any restrictions.
The app will also guarantee you complete anonymity. You can view other people's profiles by hiding your personal data. They will be able to go to your profile only after you send your likes.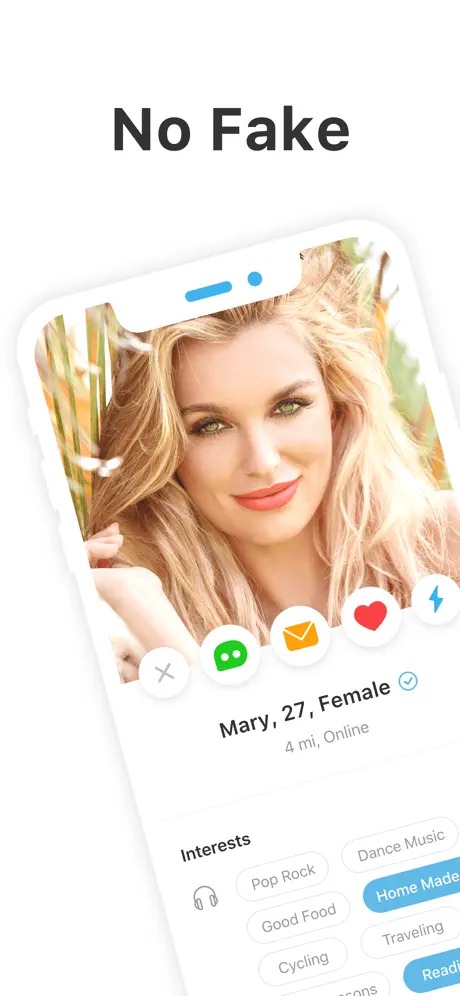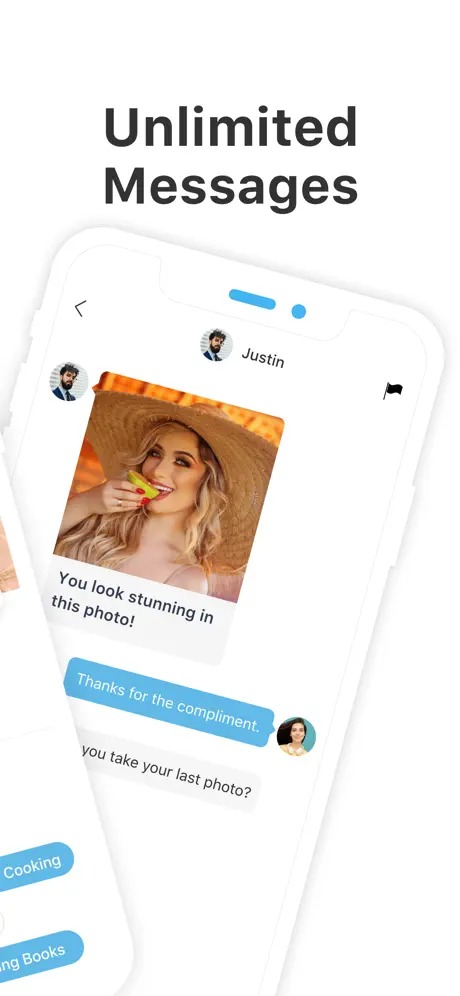 Hide your profile from unwanted contacts, and then those people will not be able to go to your account and get access to personal information.


Hily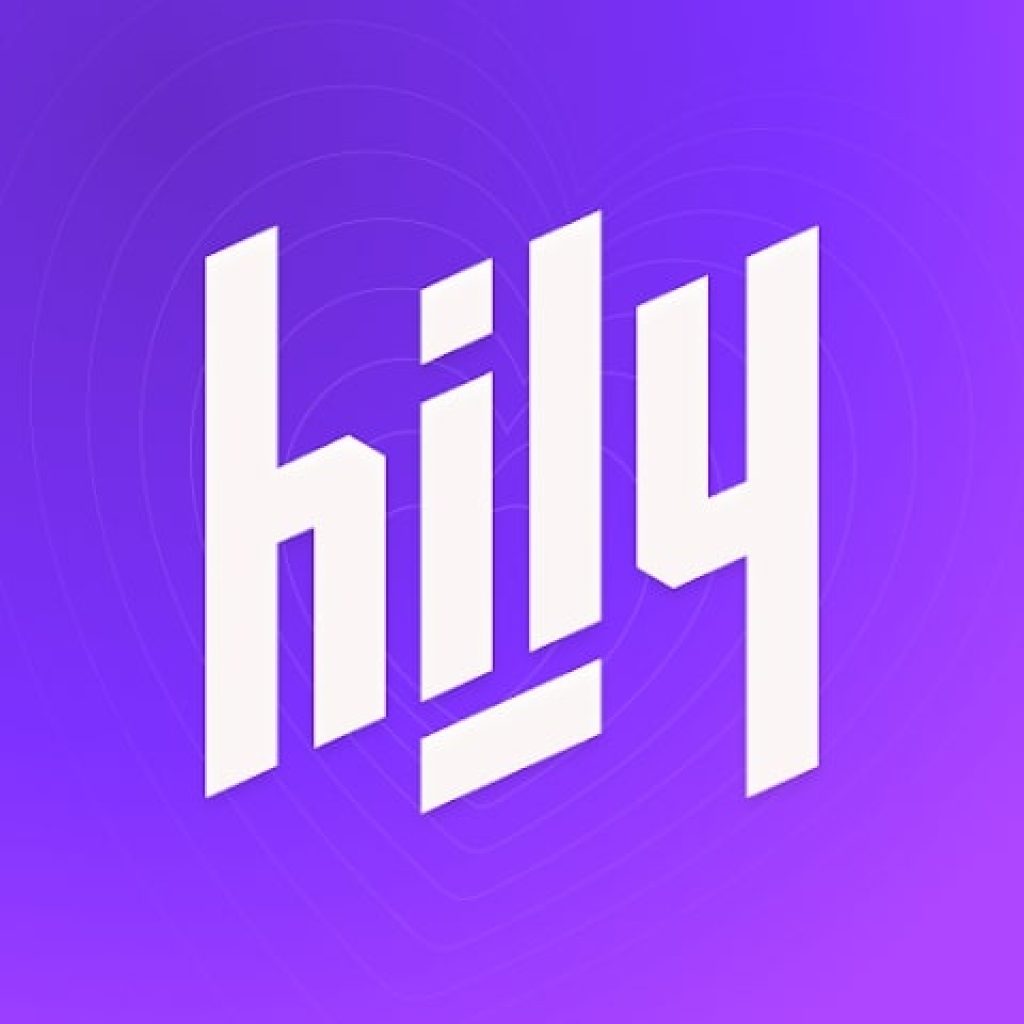 Hily is a modern dating platform that uses artificial intelligence to make matches. Here you can fill your profile with any information that will be useful for new dating.
You can also browse other people's profiles to choose the most suitable candidates for you.
The app offers chat, video calls, and photo-sharing features. Hily also has games and tests that help you learn more about yourself and your potential partners. For example, you can take a compatibility test to find the best partner for you.
Have fun with new people you've met in life or through an online call. You can also create your own song or select any track you like so others can get a taste of your music before you start talking.
In the program, you can also hold your own broadcasts that any user can join. Thanks to this, you will be able to communicate with new and interesting people in real-time.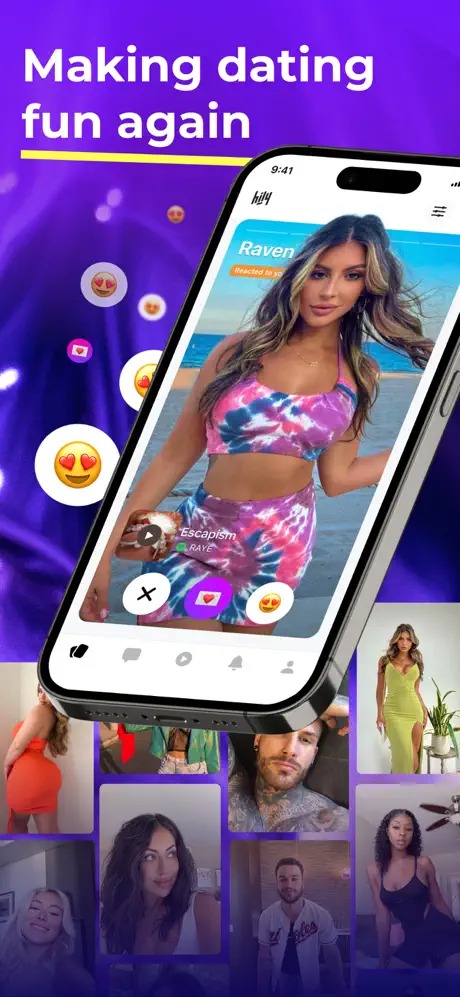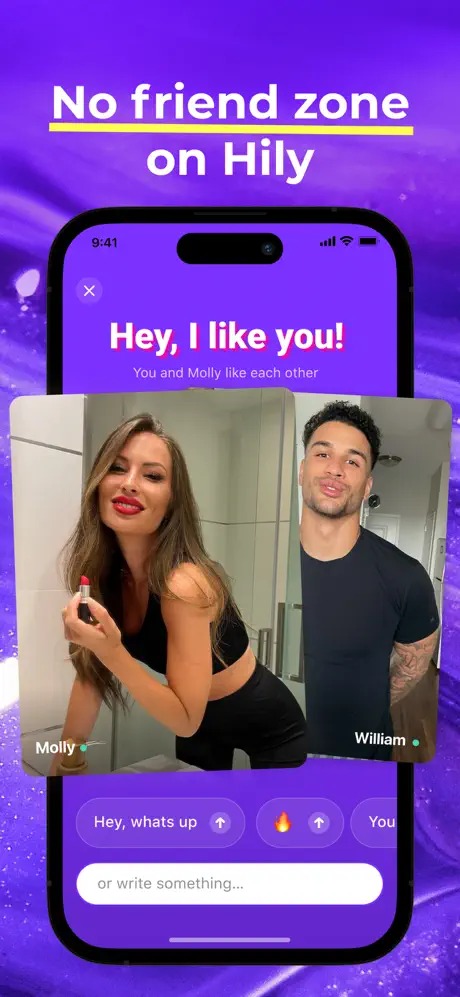 The app ensures maximum security of your personal data. Thus, you don't have to worry and communicate with your new acquaintances in this program.


You may also like: 7 Best Dating Apps for Gamers (Android & iOS)
Bumble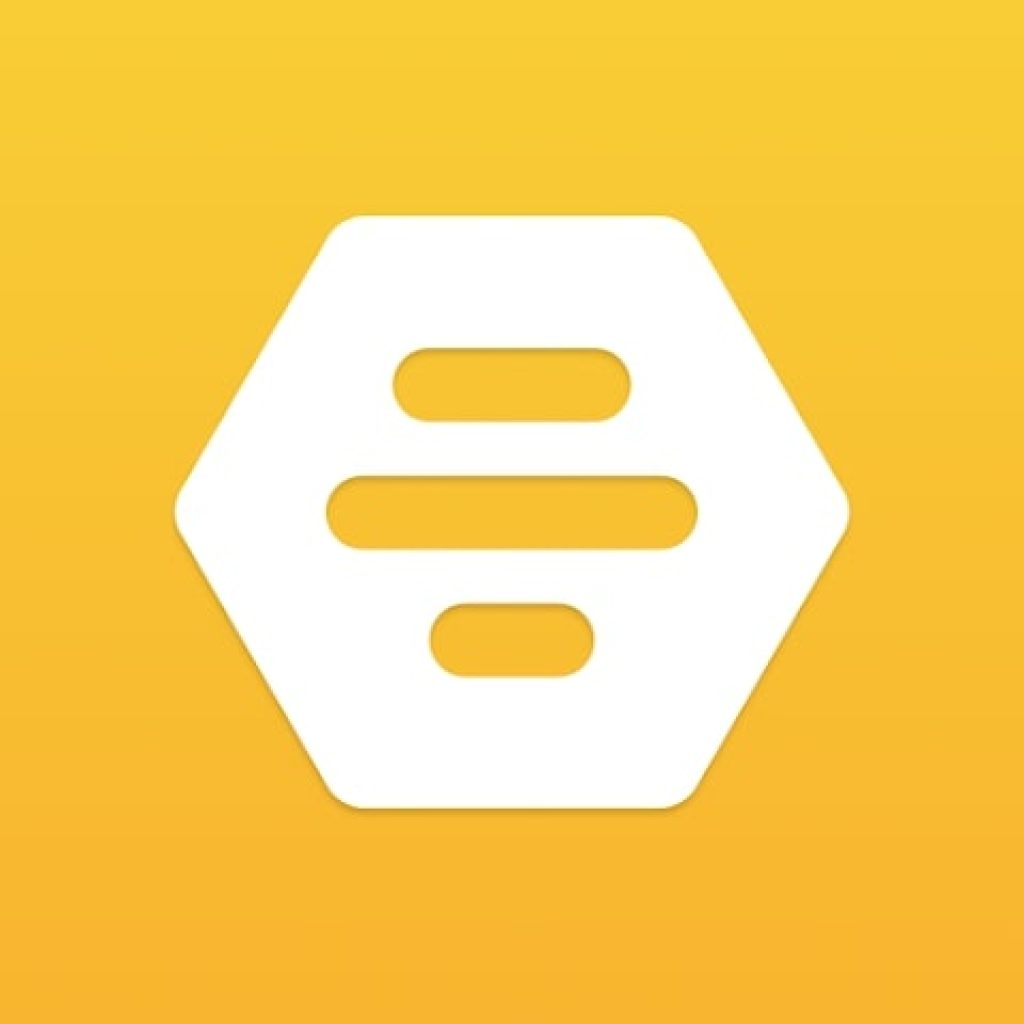 Bumble is an app for people who are looking for new friends. It allows women to start conversations with men. You can make your account unique and unusual to interest as many users as possible.
You can also specify your interests and hobbies and look at other members' accounts to speed up your search for new friends. In the app, you can easily find users with similar interests by using convenient search filters.
Besides, the program has an interesting first-step feature. It means a demonstration of activity from the girls. In the app, a woman should make the first step and send sympathy to the user she likes. She can do this both in the direction of any sex.
Furthermore, the sympathy will be valid for only one day. That is, during this time, the man must always respond to the woman, otherwise the sympathy will burn out and you will have to send it again. Immediately after the mark, you can start communicating.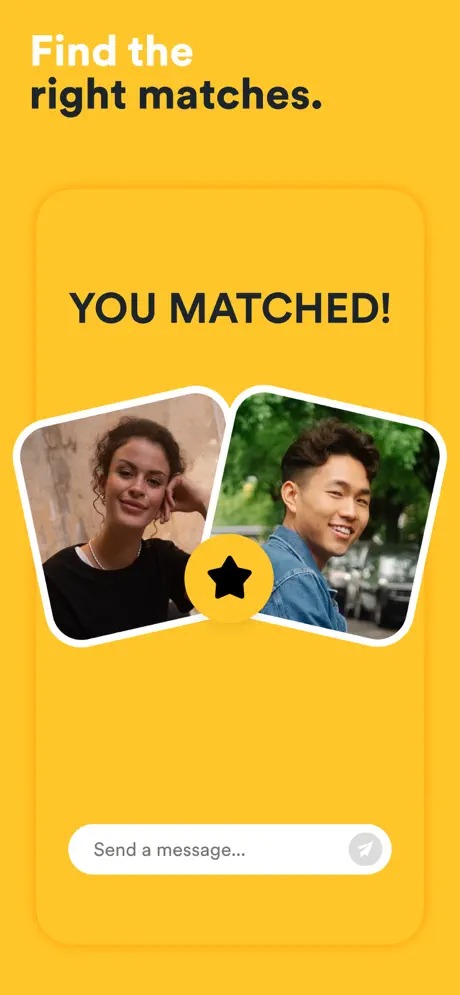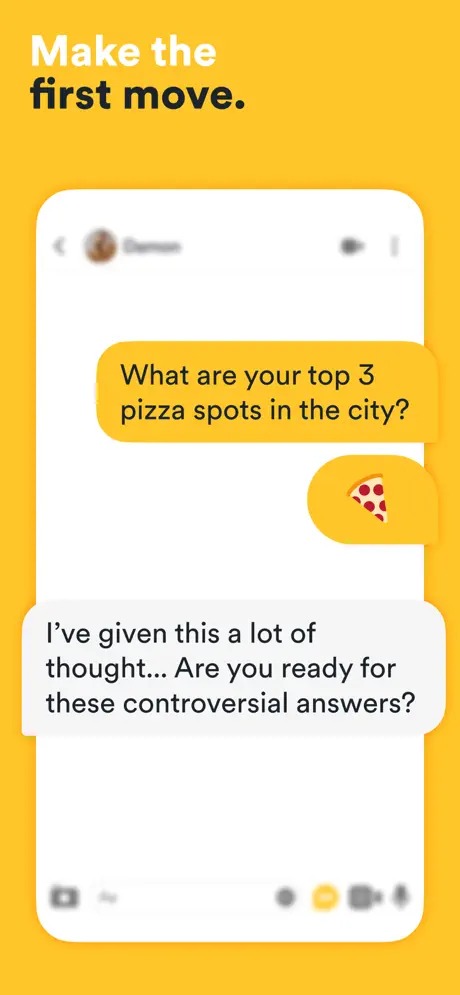 In order not to miss a reply, you can set notifications, which will notify you about new likes, which were sent by both new and old users of the app. In the chat app, you can share messages, photos, and videos. This makes communication lively and interesting.


Plenty of Fish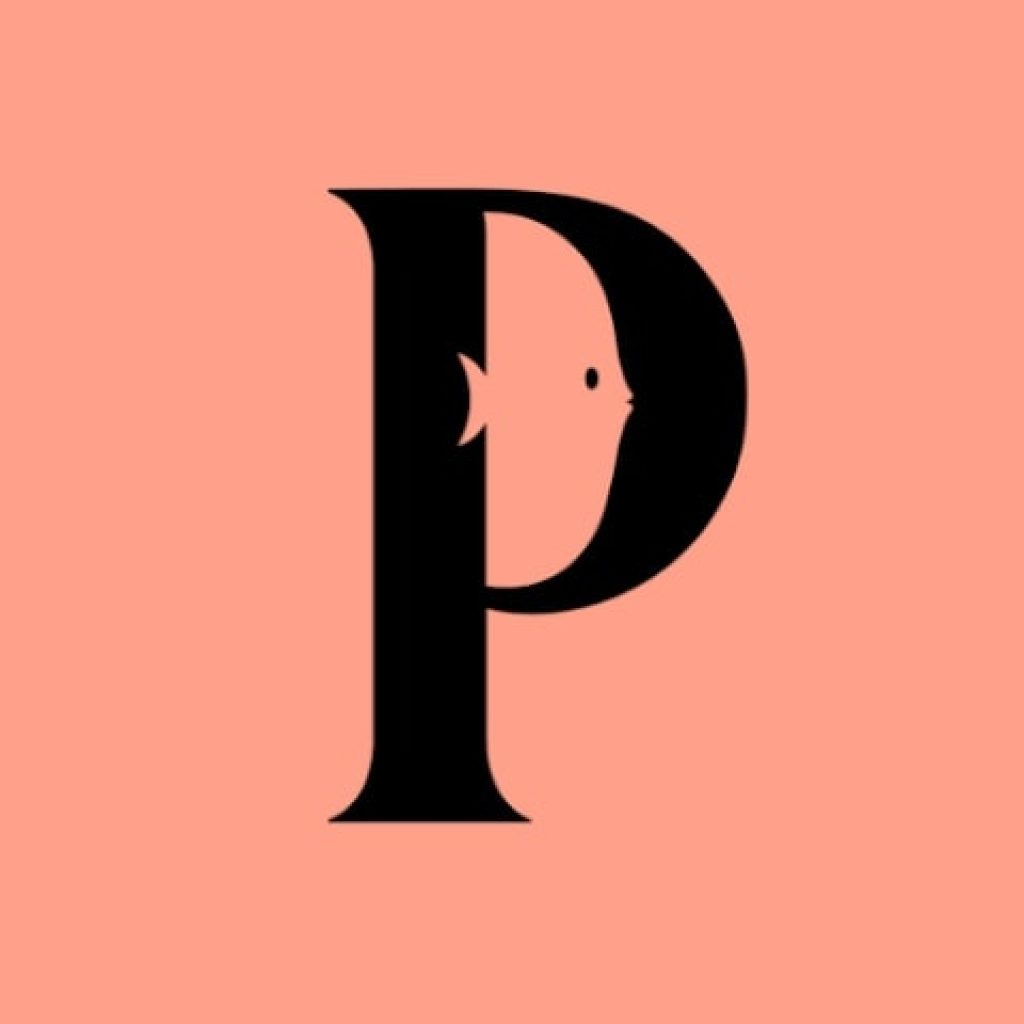 POF is an app for finding new acquaintances, which allows you to find a couple according to your interests and preferences. You can create your profile so that it receives thousands of likes from users of the service.
You can also add photos and avatars and specify your interests, hobbies, and favorites. The app will automatically select good dating results for you.
Besides, you can see how far away the person is from you. Thanks to the location feature, you can search for people you might meet in real life.
The app offers absolutely free messaging. You can also choose the users you want and don't want to communicate with. To do this, you will be shown a photo and all the search results of the most suitable profiles.
From them, you can choose the most suitable ones and mark them with a green check mark. With crosses, you may mark those you do not like. Then this user will not see your profile and will not be able to send you a "Like".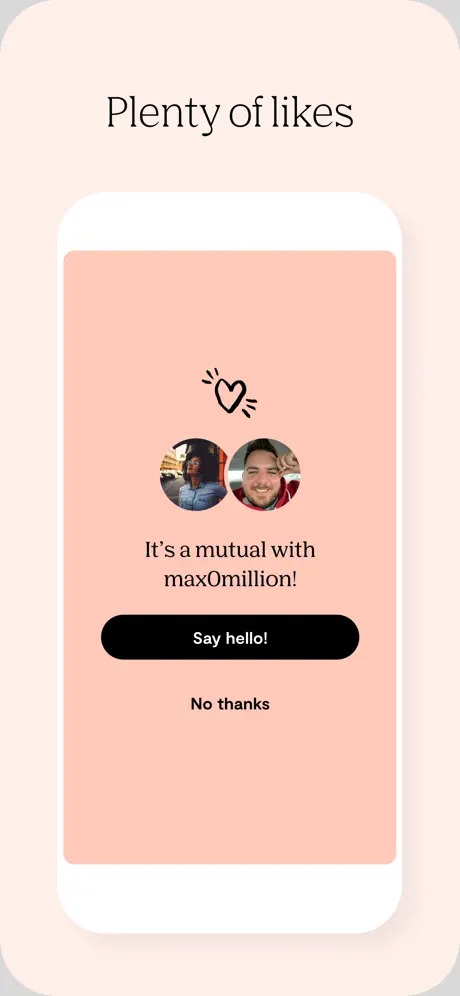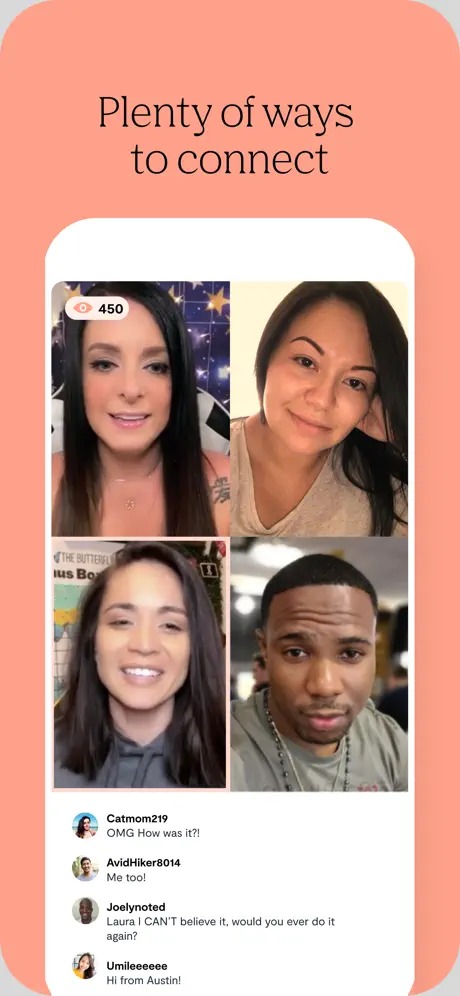 Also, you can not worry about your privacy. The person will have access to your personal data only after a mutual response of sympathy. Moreover, all profiles in the app are verified, so you don't have to worry about the real existence of each person.


Hinge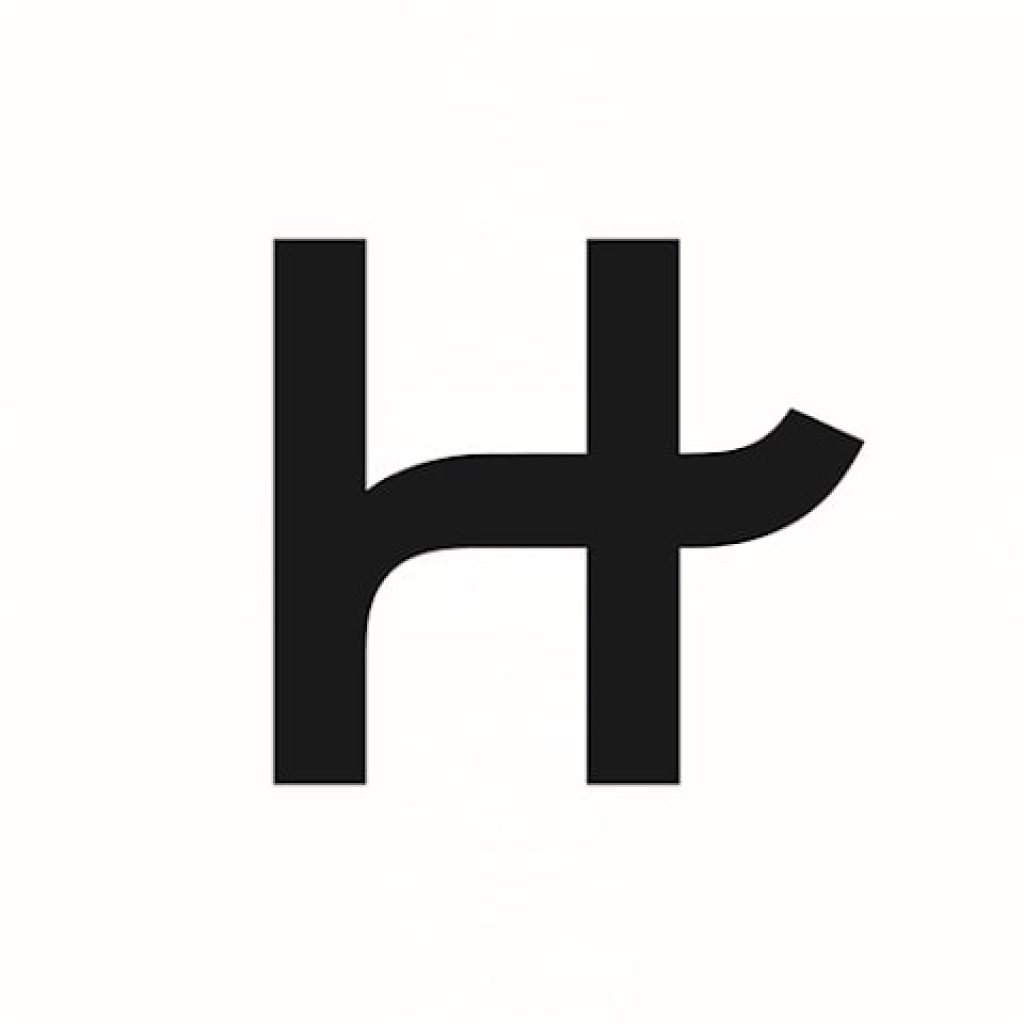 Hinge is an app for love and friendship dating, which allows you to find a couple based on common hobbies, life attitudes, and personal interests. Here you can create and upgrade your profile in any way you want.
You can add personal photos and interests to your profile – so everyone gets to know you before you send the first message.
Yet, access to your full profile will be limited to users with whom you do not like each other. Thus, you can choose the person you want to meet and chat with in the future.
The app offers free online chat features where you can make video calls. There is also the possibility of sharing photos, stickers, and emojis, which will make your communication more interesting and rich.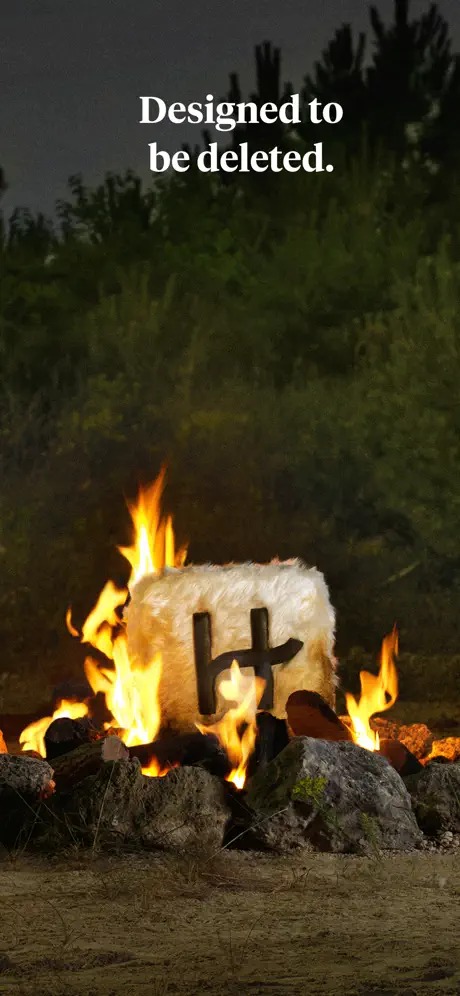 This program also has a search for friends and partners of interest, so you can find like-minded people near you as well as from other continents. Use the advanced search filters to find new matches and choose only the profiles you like. Mark them with likes and dislikes.


happn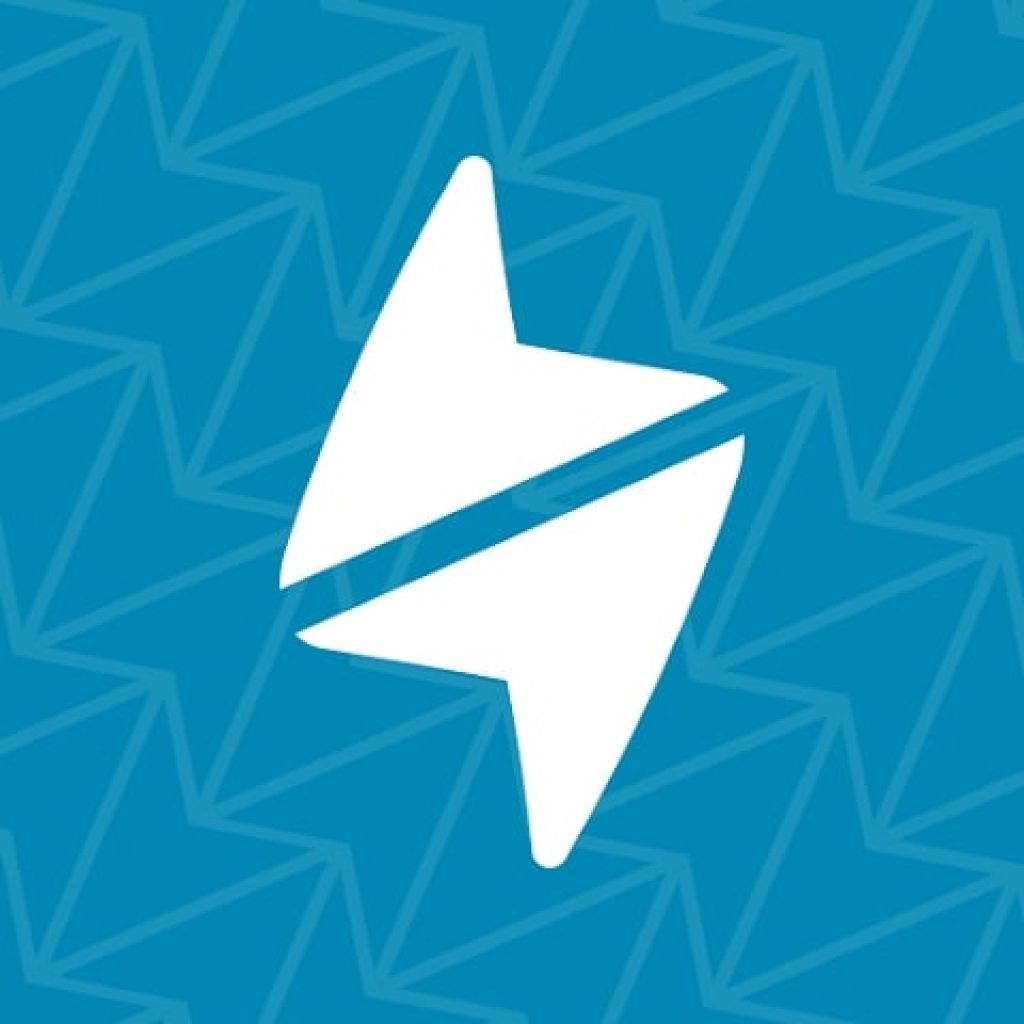 Happn is an app for finding like-minded people, friends, and even soulmates that allows you to find a couple by location. Here you can create an interesting account by including all the data about you, as well as your experiences and interests.
This modern service offers online chatting, the ability to share photos, and different emotions. You can also take advantage of prompts that will help you respond beautifully and unusually to any message.
Also, here you will be able to choose phrases to start conversations with your new friends with whom you do not yet have common topics of conversation.
The app allows you to use many features for free. To get access to the rest of the features of the service, you will need to pay a premium subscription. Thanks to this you will be able to reply to an unlimited number of users and give likes to all liked profiles.
Also, the app allows you to view profiles immediately after receiving mutual liking. To keep your personal data confidential, the app prohibits access to the profiles until they are reciprocated.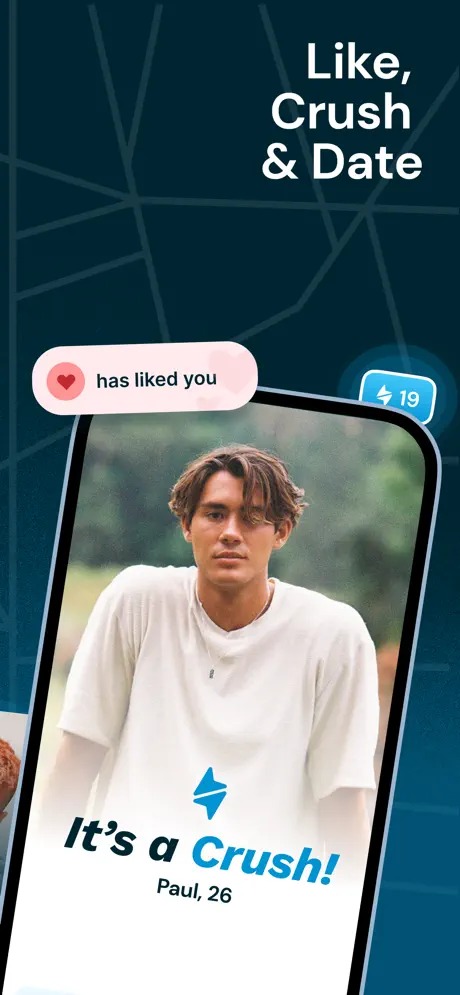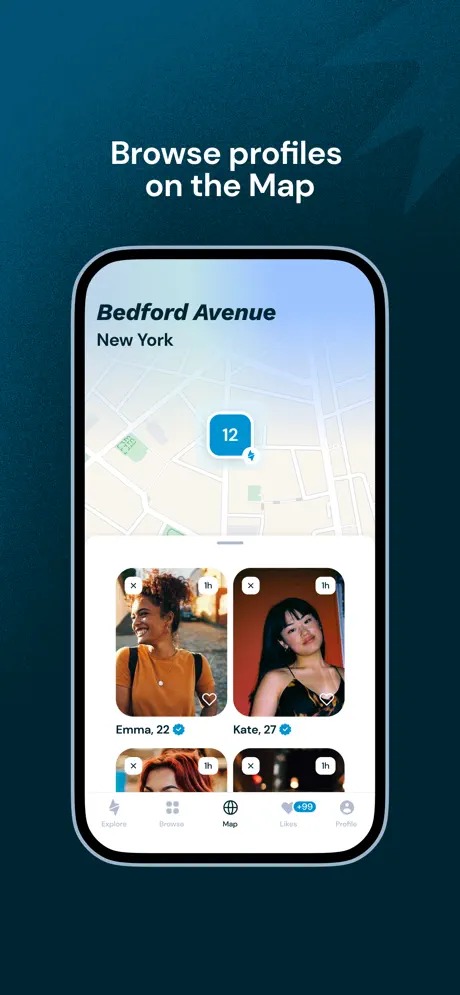 For your convenience, you can set notifications, which will come immediately after you receive a response from a user. Thus, you can communicate both online and at any convenient time.


You may also like: 11 Free Music Visualizer Apps for Android & iOS
Zoosk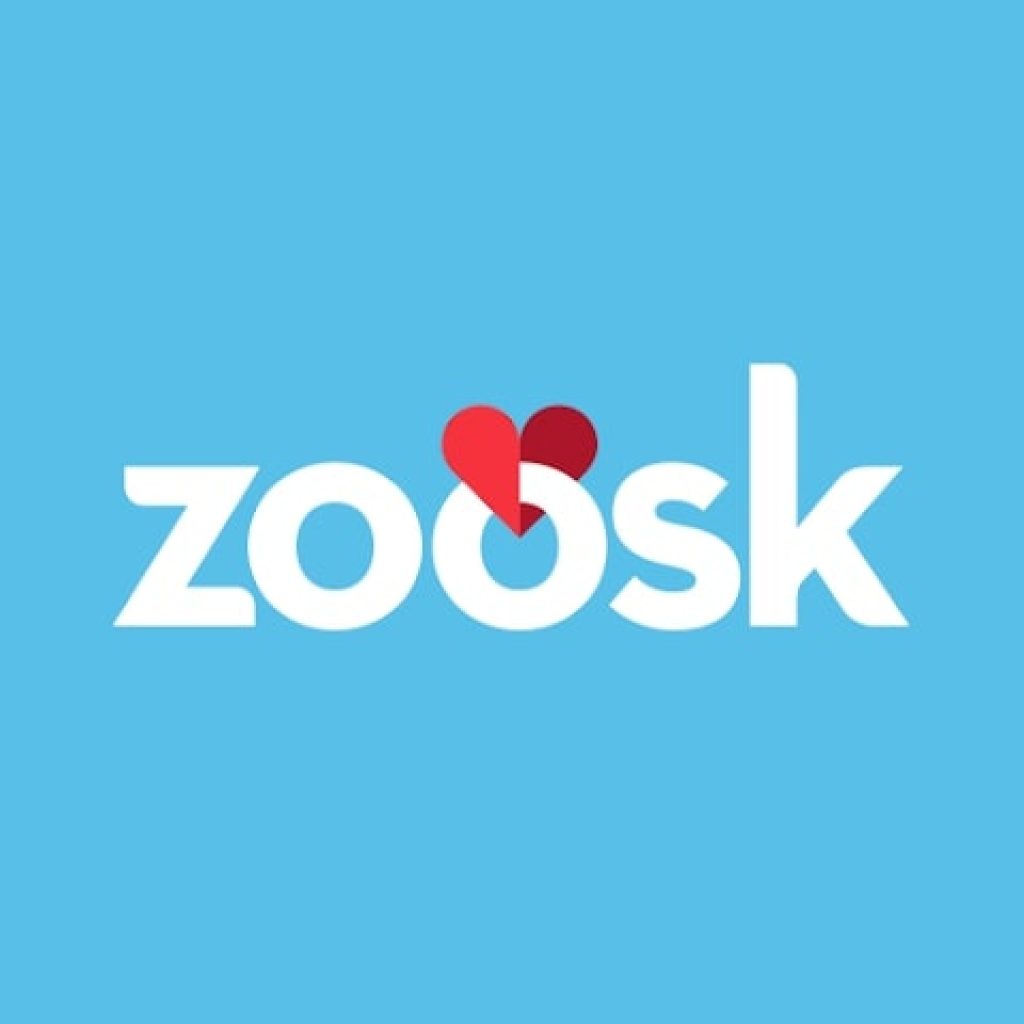 Zoosk is an app for online dating where you can find any accounts for long and short conversations. In this app, you will be able to take part in your own online broadcasts as well as those of other people.
You can easily find people according to your own preferences by using advanced search filters as well as carousel mode. Regularly scroll through it to find new people to meet.
Meet people of all genders, regardless of your sexual orientation. You can wink at people you like and use stickers and various emojis to start conversations.
You can look at other people's profiles, see photos, and check basic information about the person. You don't even have to like them.
You also don't have to worry about whether the users in the app are real. That's because, in the app, each participant confirms their participation by passing a special photo verification.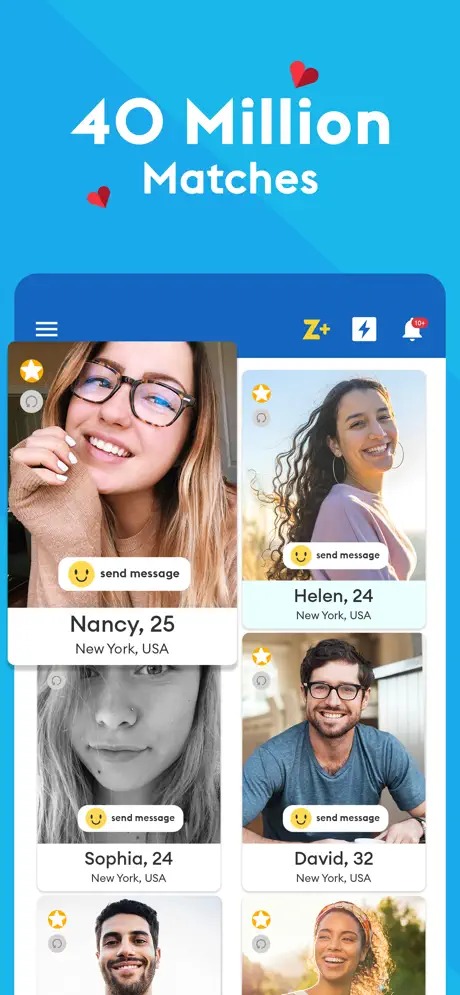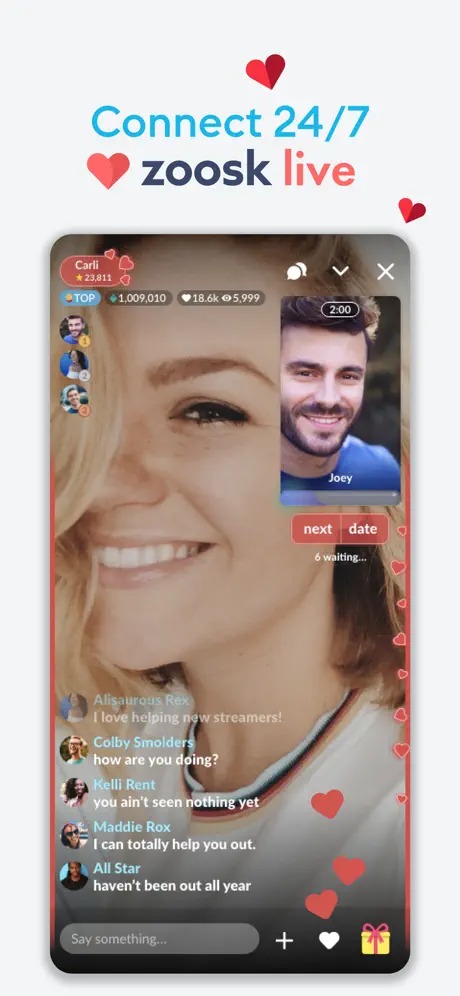 You can use these features for free. Here you are allowed to send an unlimited number of likes and dislikes, so you can meet someone new every day.