Elderly people have enough free time to spend on themselves without remorse. These are the golden years when you retire and can devote yourself to traveling, pursuing your favorite hobbies, and making new acquaintances.
By the way, if you are looking forward to your upcoming retirement, these countdown apps will help you not to miss this important date. Get ready for your well-deserved retirement.
Now let's get back to these best free dating apps for seniors. Find new friends or even love by taking advantage of these services.
Senior Dating: Mature Singles
If you are ready for a serious relationship, try to find your soulmate on Senior Dating. This app allows you to meet and communicate with interesting people from all over the world. There are no prejudices about the place of residence and religious belief.
You will not encounter negative feedback regarding your intimate preferences. Men and women of different weights, heights, and skin colors are welcome here. It does not matter whether you are homosexual or prefer to have romantic relationships with people of the other sex.
An important condition: all users of this app are over the age of 40. There are portfolios of people who have already been married and have children. And there are accounts of users who have no experience in serious relationships.
Look for partners near you to be able to take your dating offline. Or get the opportunity to learn another person's language and culture through conversation. Give a piece of your attention to the person you liked the most. Give a like and start a conversation without shyness.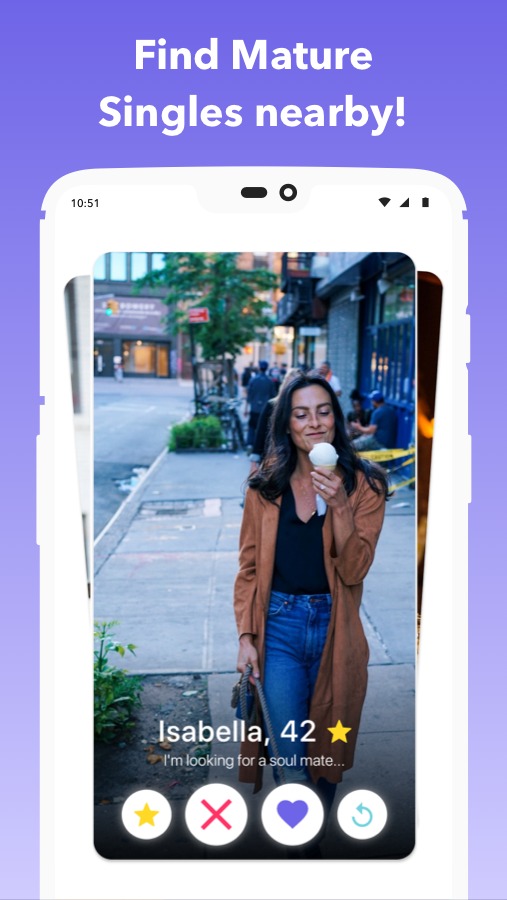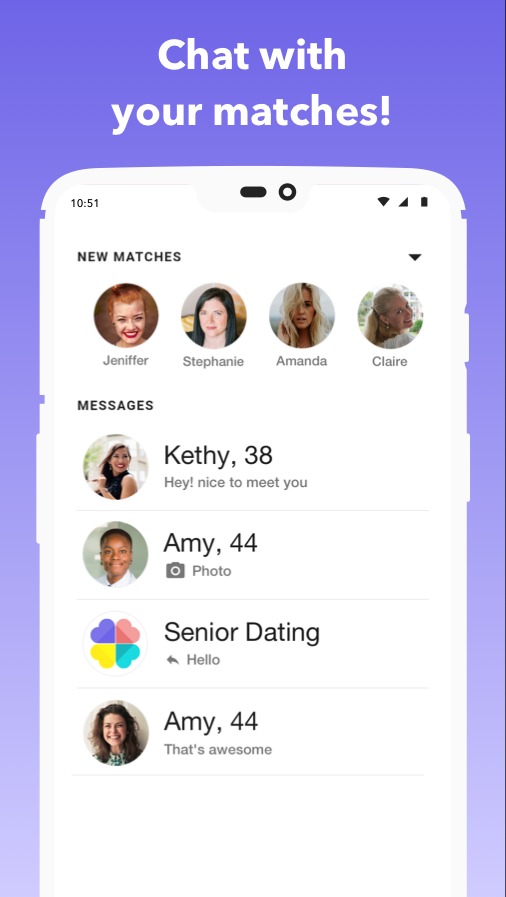 On Senior Dating you can find a traveling partner, a friend with a special interest, or the love of your life. Users from more than 10 countries actively use this app to expand their dating circle. Try your luck and don't neglect the opportunity to mingle with extraordinary and single people.


You may also like: 7 Free Yoga Apps For Seniors (Android & iOS)
DateMyAge Mature & Senior Date
DateMyAge Mature & Senior Date is a popular app for people over 40. Believe that turning 40 is just the beginning of life. This platform has gathered people who are not desperate to find their love. Perhaps you will be lucky enough to find a lifelong companion.
Everything is provided here: friendly communication, light flirting, and transferring the meeting to the real world. You can chat for years or meet in person on the second day of your acquaintance.
Specify the purpose with which you appeared on DateMyAge: to find a conversation partner and friend, to find a partner for dancing or going to the cinema, to find your love. Already more than a million active users prefer this app to other similar programs.
Ease of communication and privacy – this is the basis of the popularity of this app for dating. Even elderly people find it convenient to use it. To get started, fill out the profile and write truthful answers to the questions asked. Profiles with photos have great popularity.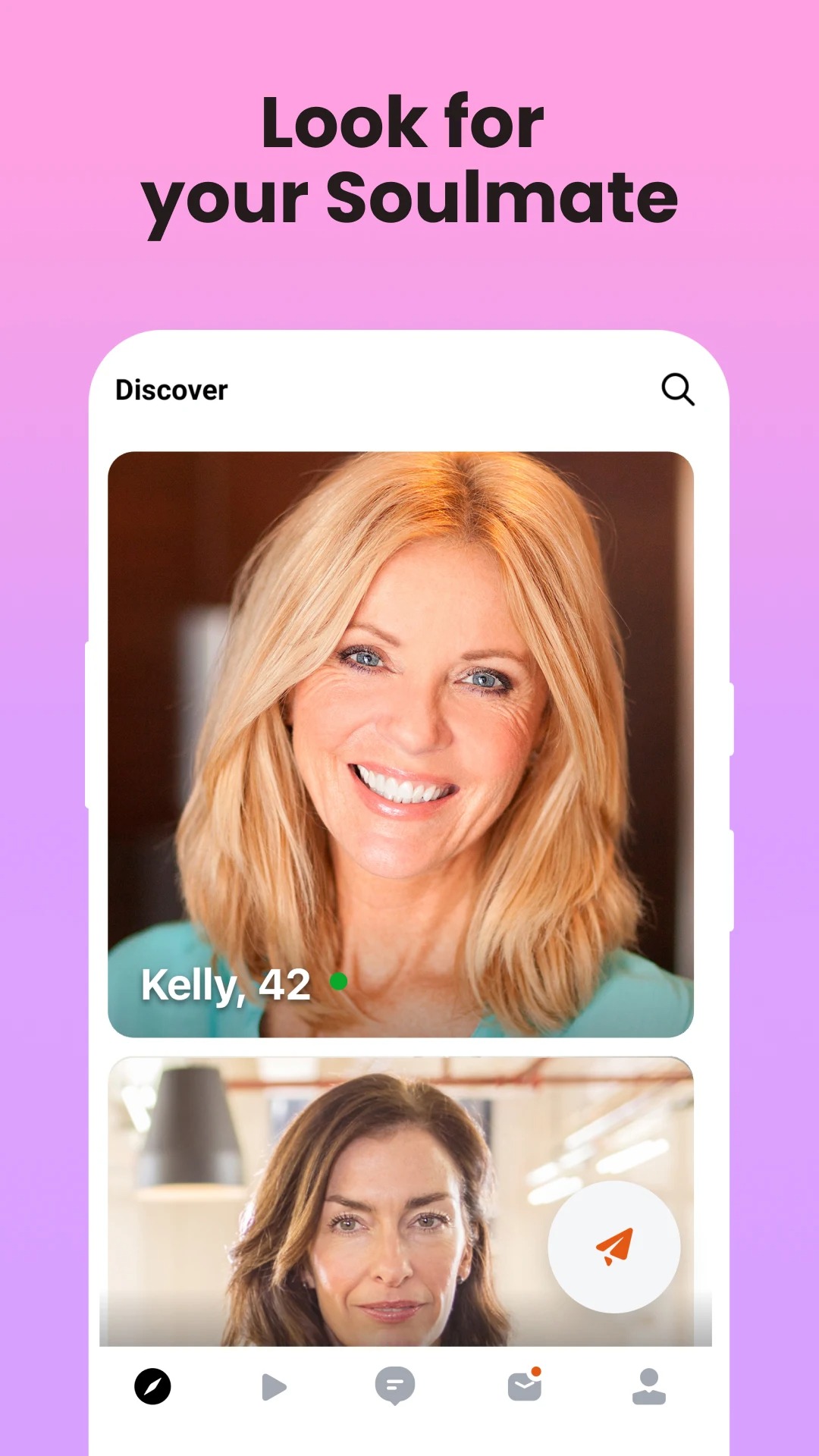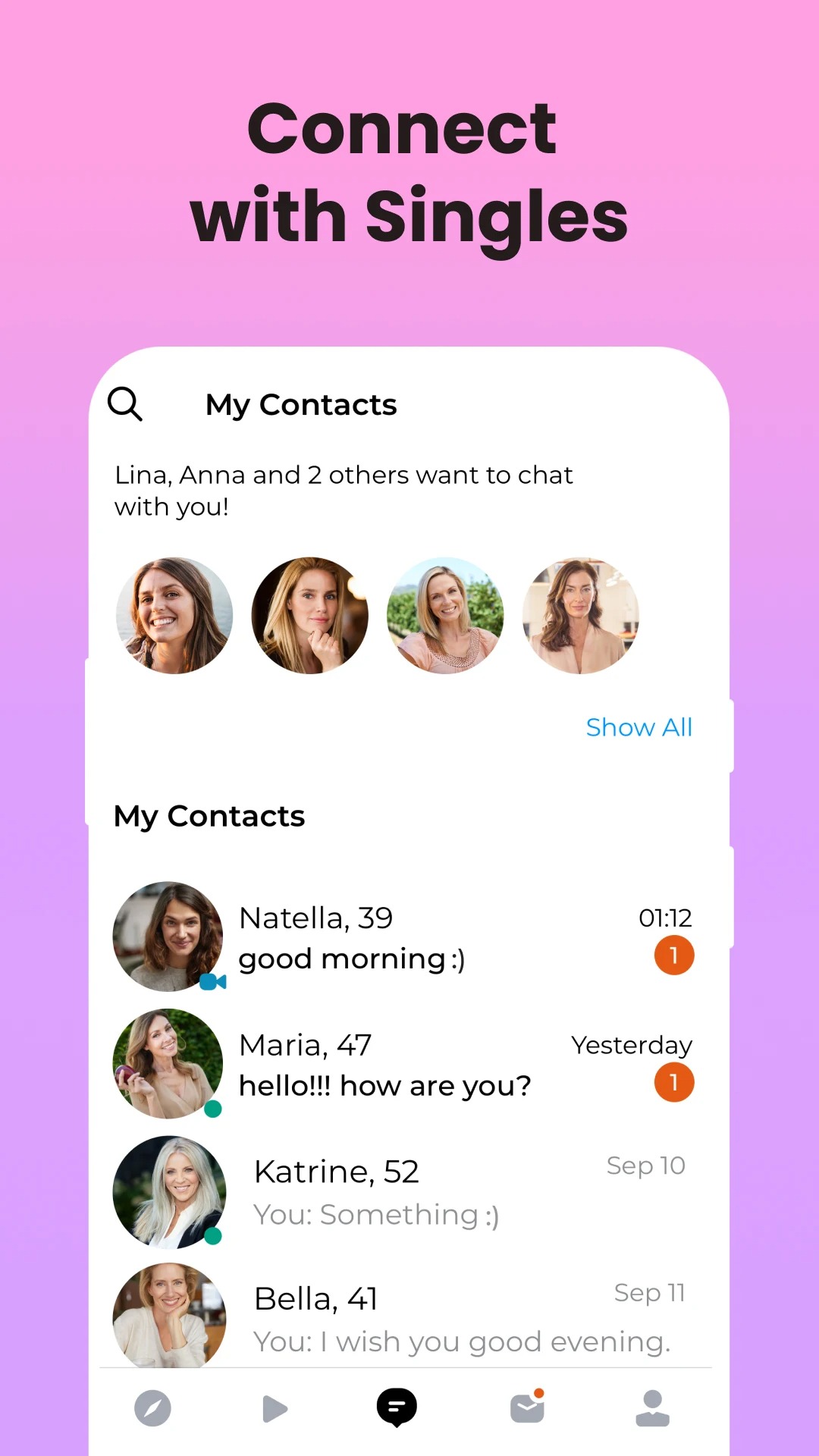 You can be sure that all users are real people. Artificial intelligence stands guard over the privacy of chat participants around the clock. The app works for free and provides limitless opportunities for communication for everyone who has already passed 40 years of age.


SilverSingles: Dating Over 50
If you want to find your love, install SilverSingles. The app allows you to socialize and spend time in the fun company of singles from different countries. You can register here only if you are over 50 years old. A great substitute for dating apps, without large profiles and long searches for a suitable partner.
In order for your profile to be found by other members, you need to fill out your account 100%. This will help other members get to know you better before they meet you. Pay attention to the point where it is about the intended partner. Here it is important to be honest and describe your wishes as openly as possible.
Registration takes about 7 minutes. After that, you can start evaluating the proposed matches. Every day the system will choose up to 7 suitable participants. Your task is not to be shy and put likes on those with whom you would like to open a private chat.
Before you start a dialog, you will get access to your opponent's profile. Besides, you can always do a manual search. The number of open chats is not limited.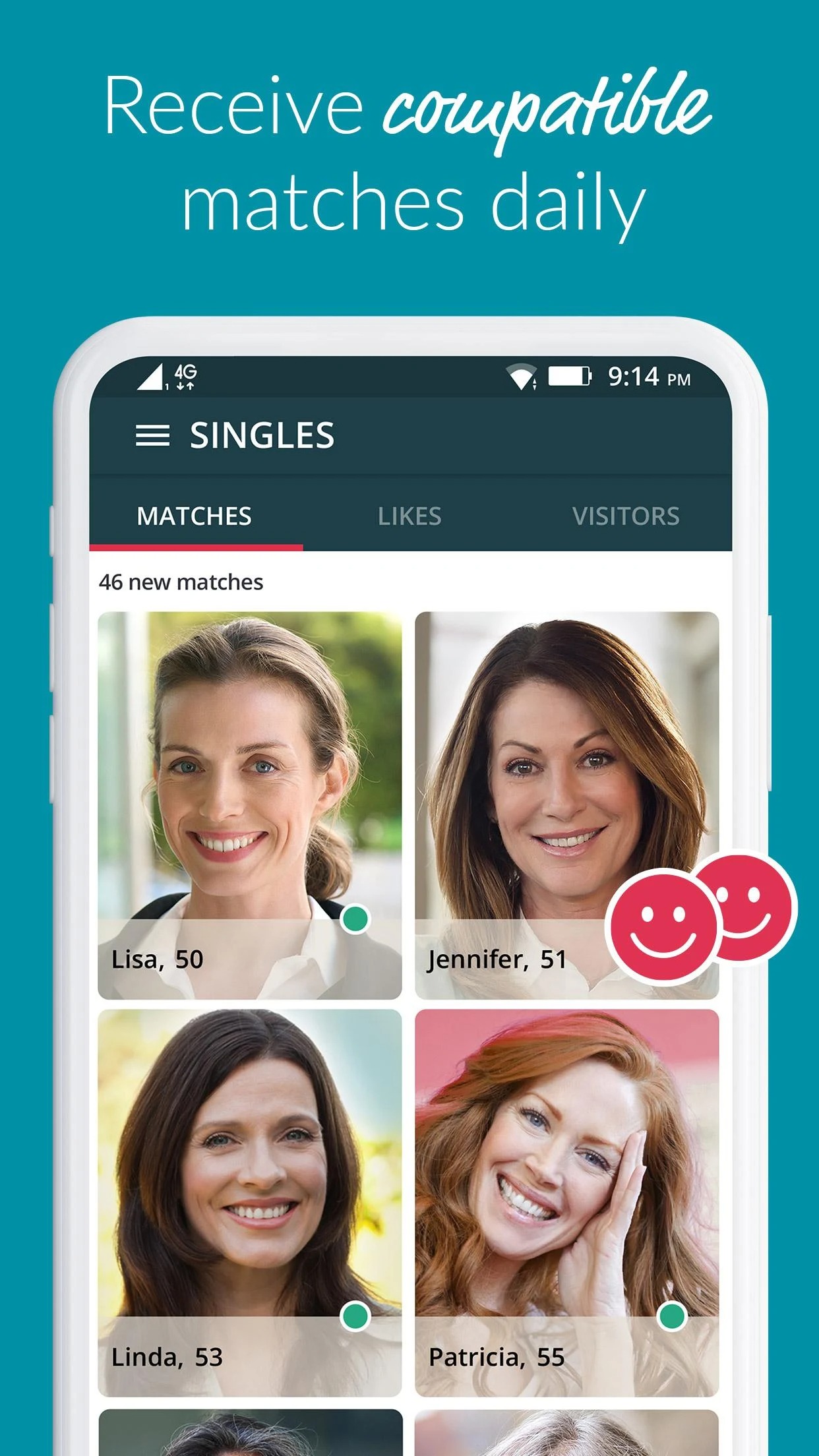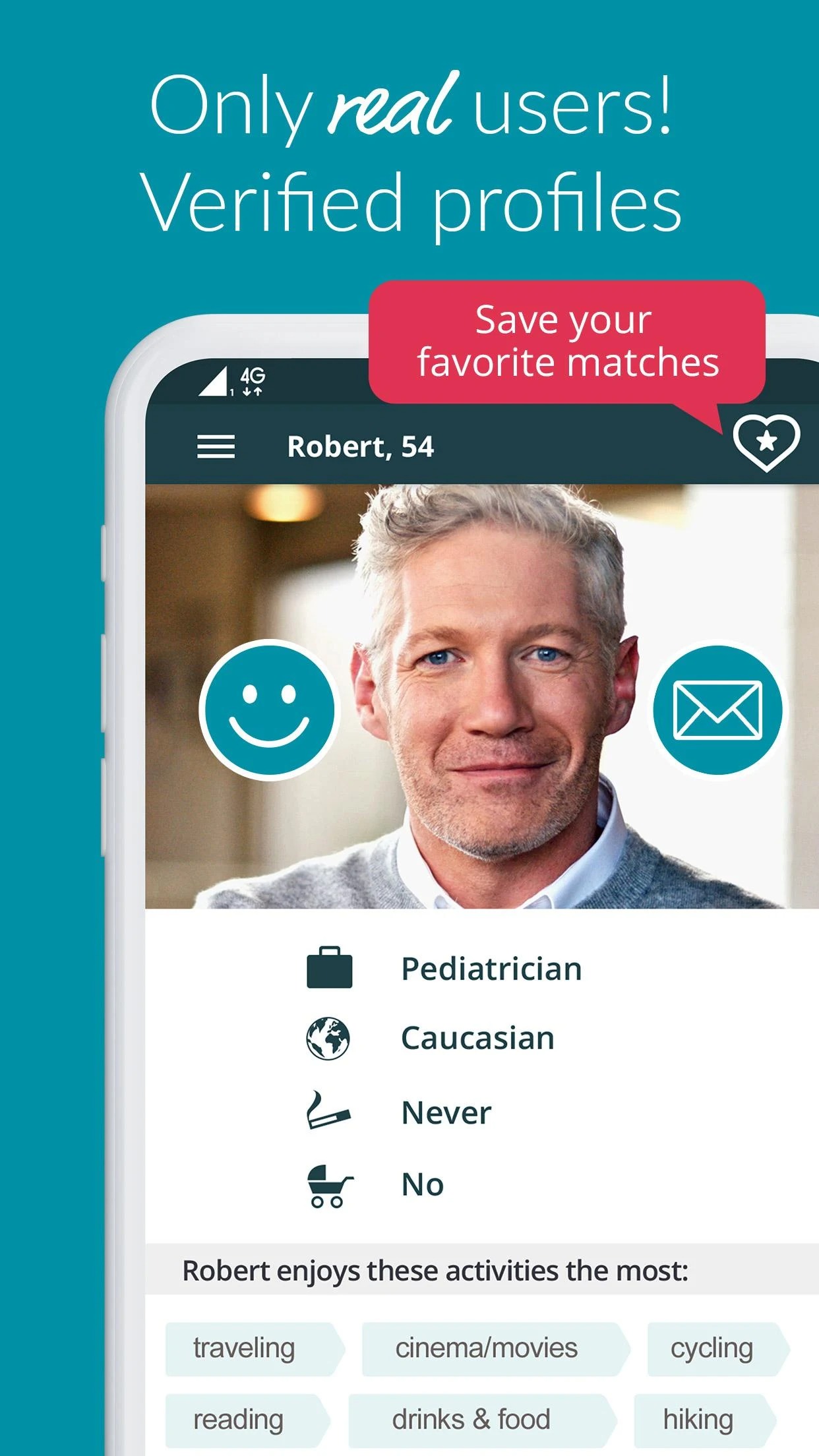 Quit the conversation as soon as you feel uncomfortable. Your personal data is securely protected and is not shared with others. Enjoy socializing at any age with SilverSingles.


FINALLY: Mature singles dating
Welcome to the community of singles over 50. FINALLY is a relevant project for everyone who needs to communicate at any age. To find a friend or a lover, you only need a phone. No need to attend circles and meetings where everyone feels uncomfortable.
Find a friend from another country and go on a grand trip. Perhaps you live on the same street but do not know each other. Here you will find friends and partners from your age group. You are sure to find many common topics for long and interesting conversations in the evenings.
If you want, you can set up a real date with your loved one and see what happens. The app is suitable for those who cannot leave their home for health reasons. Find pen pals, play chess with them, and discuss books you've read.
If you are 50 and over, it means that you are an experienced person who knows what he or she wants and is ready for a serious relationship. More than 20 million users of different genders and ages are already registered in the app.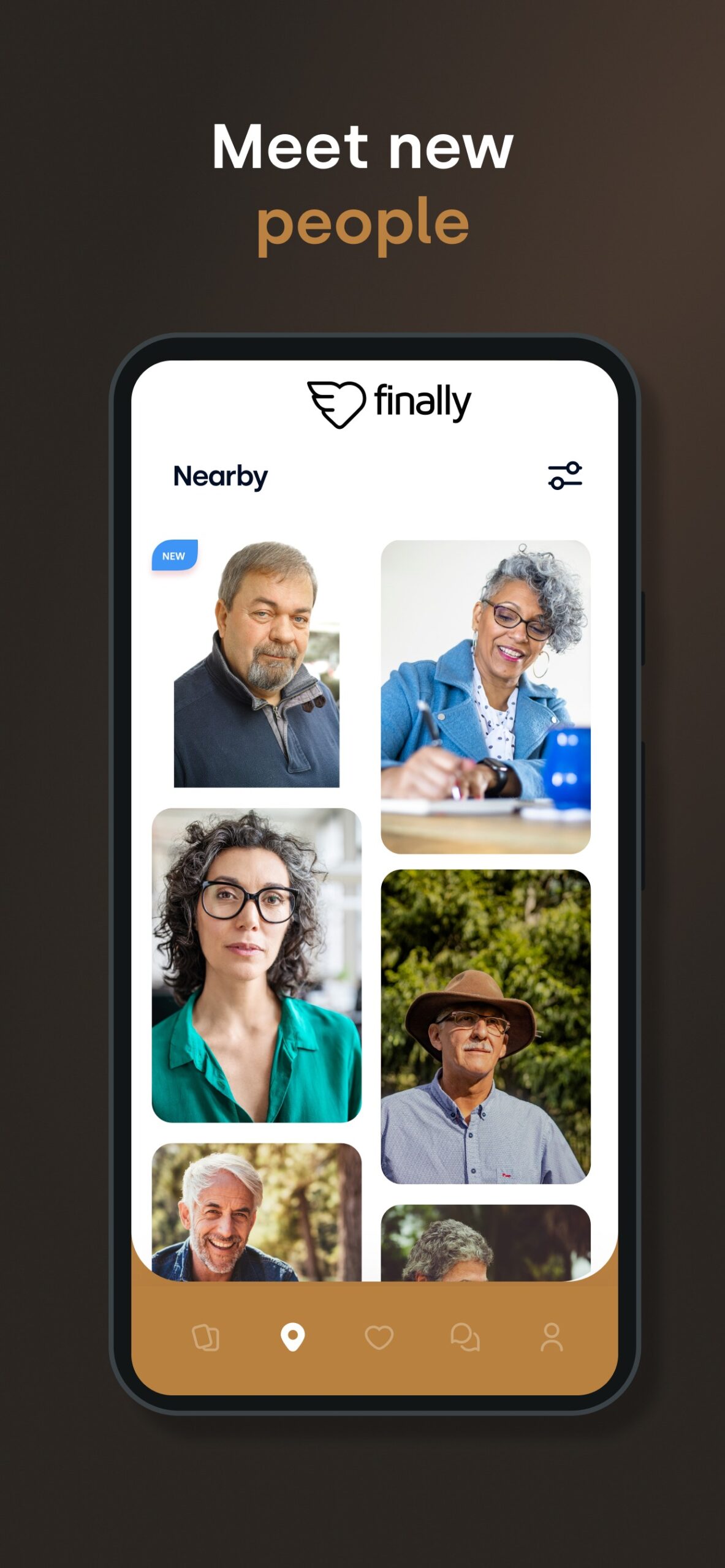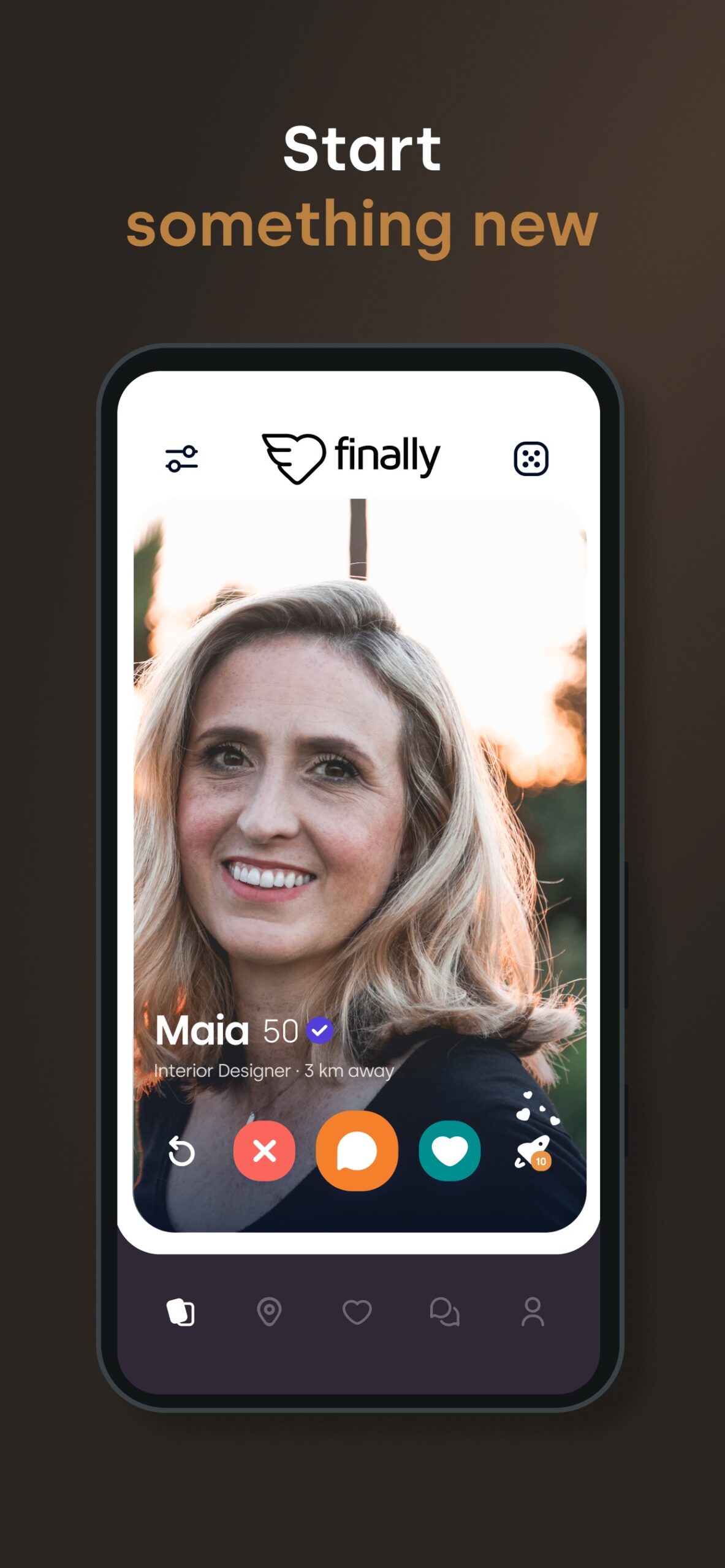 The developers have made sure that you are anonymous in the app until you decide to reveal your face. Communicate with pleasure, without fears and risks.

Senior Match: Mature Dating
Senior Match: Mature Dating will be a convenient platform for anyone who wants to find a friend or a partner for romantic relationships. Registration is available to users over the age of 50. The age restriction was created to make it more convenient for you to search for companions of your age group.
Choose people from different countries. If you like knitting, going to the theater, or growing flowers, you will definitely find a friend with similar interests. It's hard to find your soulmate at a senior age, so Senior Match will be a great solution.
All members of the community are strictly vetted, so you can be sure that the information is authentic. There is a nice friendly atmosphere here. Ordinary people communicate for their own pleasure, share their life experiences, and make plans for a joint life.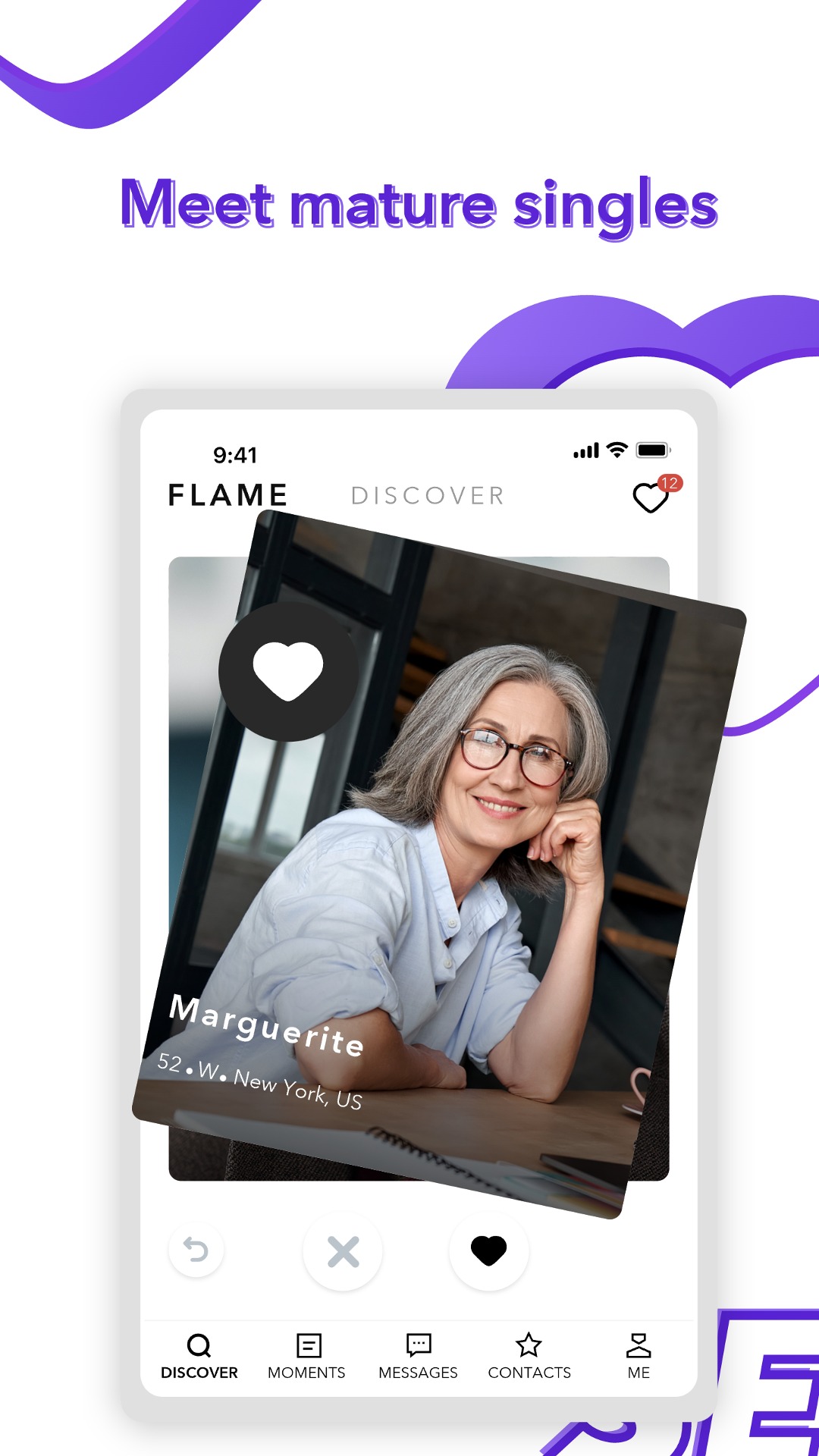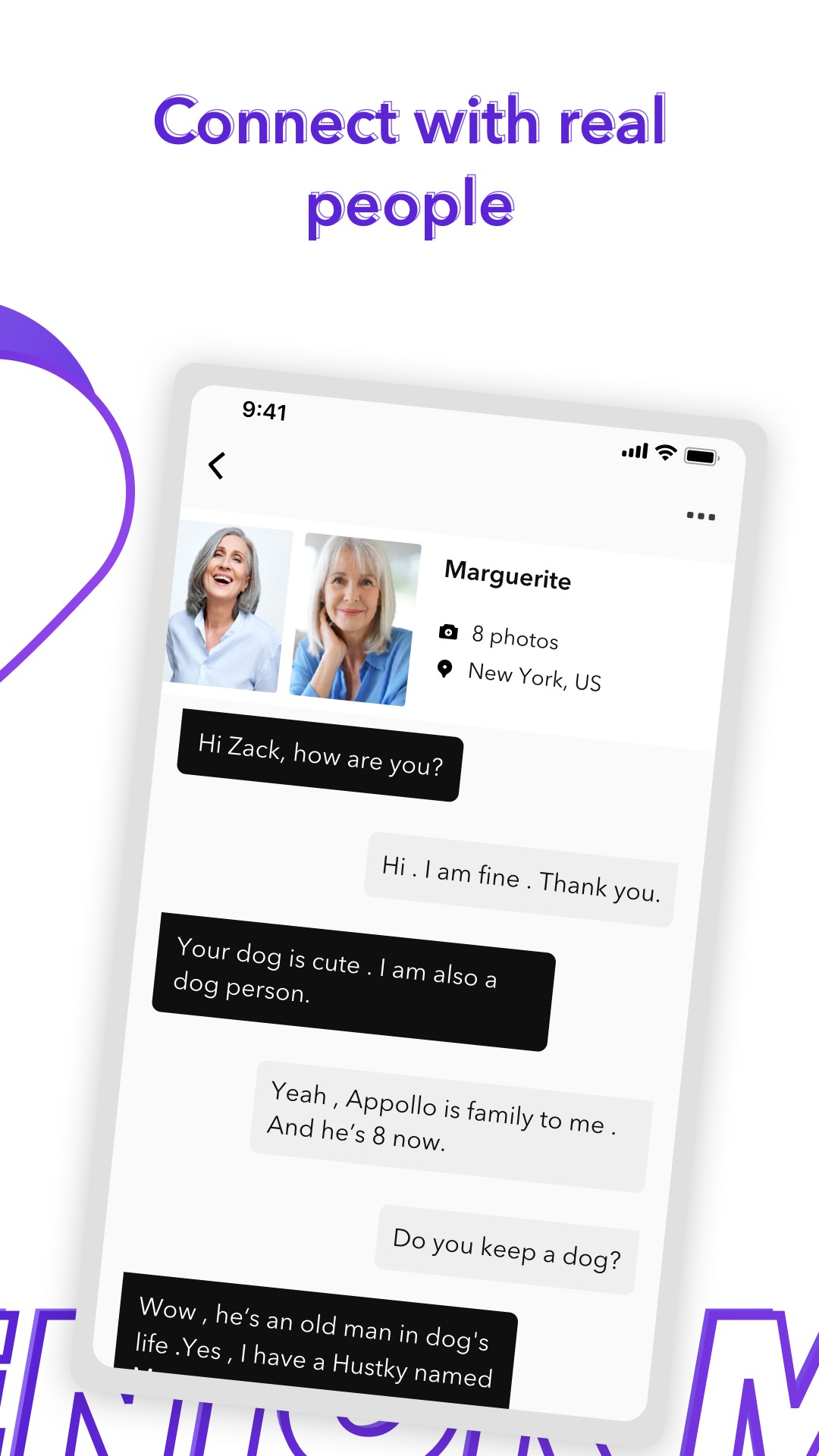 With its user-friendly menus and high level of security, the app has earned the trust of more than a million older women and men. Senior Match can be downloaded for free. To install a more complete version, a premium subscription is required. You will no longer be alone for a single day of your life.


Cougar: Older Women Dating App
An exclusive app for older women. Cougar is an official platform where a lady with life experience can find a young companion for an evening or for life. The app helps people from the United States, Canada, Australia, and the United Kingdom to meet and socialize.
Today it is possible to use the services of this program in several European countries. Guarantee of anonymity and safety of personal data. Convenient search for suitable suitors. Multifunctional search system for quick results. Communicate, meet, and make interesting acquaintances that you can tell your friends about.
Here you will not meet censure or negative attitude. Look for people who will make communication and personal meetings pleasant and long-awaited. Familiarize yourself with the data that is in each profile. If you are interested in this man, boldly leaf to the right. Show your interest and open the chat room first.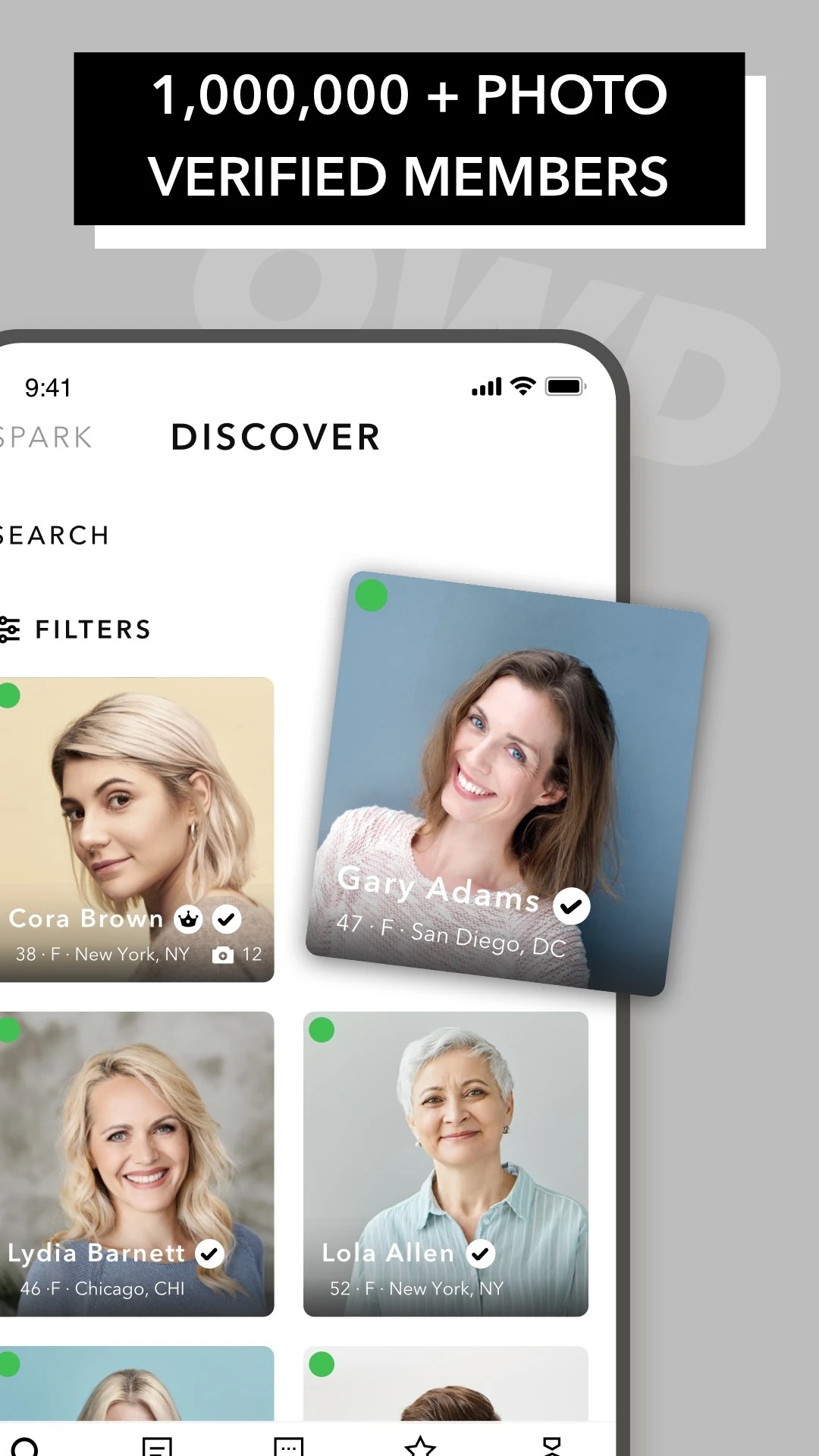 You can always find out who visited your page. You can also hide your attention from anyone on the project. Cougar has been around for 16 years and has awesome characteristics. Forget about lonely evenings. Make real friends or have a passionate affair with an attractive man.

You may also like: 9 Best Medical Records Apps for Emergency Cases
Senior Next
Senior Next allows you to forget about age and start live socializing right now. You don't even have to leave the house. Artificial intelligence will help you find participants who want the same things out of life.
Perhaps you are lonely and want to diversify your social life. Or you find it difficult to make new acquaintances in person, and you prefer to communicate by correspondence. Then you have definitely come to the right place. All participants want to remove loneliness and sadness from their lives.
Make tender friendships with people from another continent. Chat online or switch to face-to-face conversations if you're nearby.
The app functions for free, but there is an option to sign up for a premium subscription. This will help remove ads and increase the number of likes each day. You will be able to set the privacy level and change your status at any time.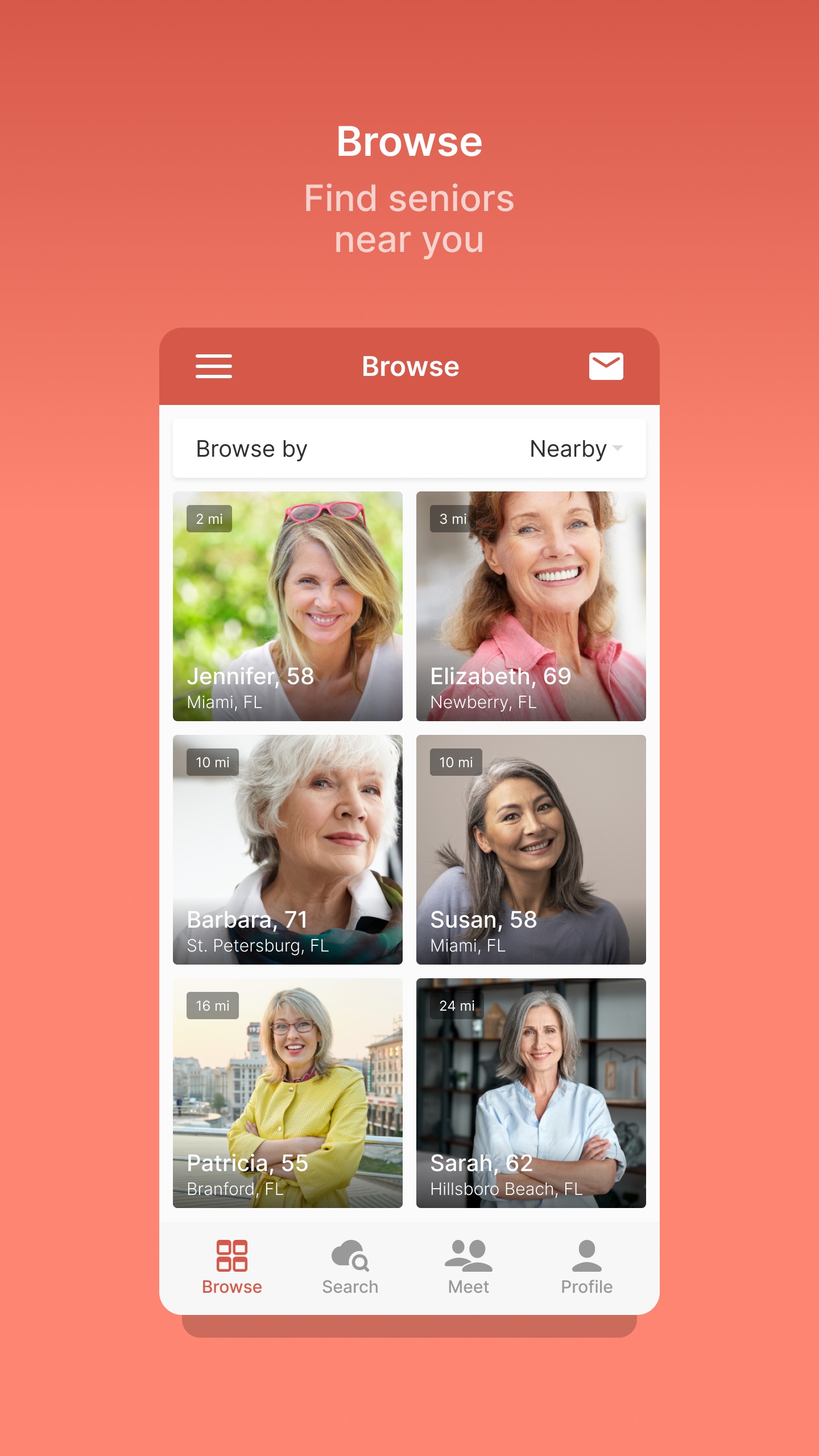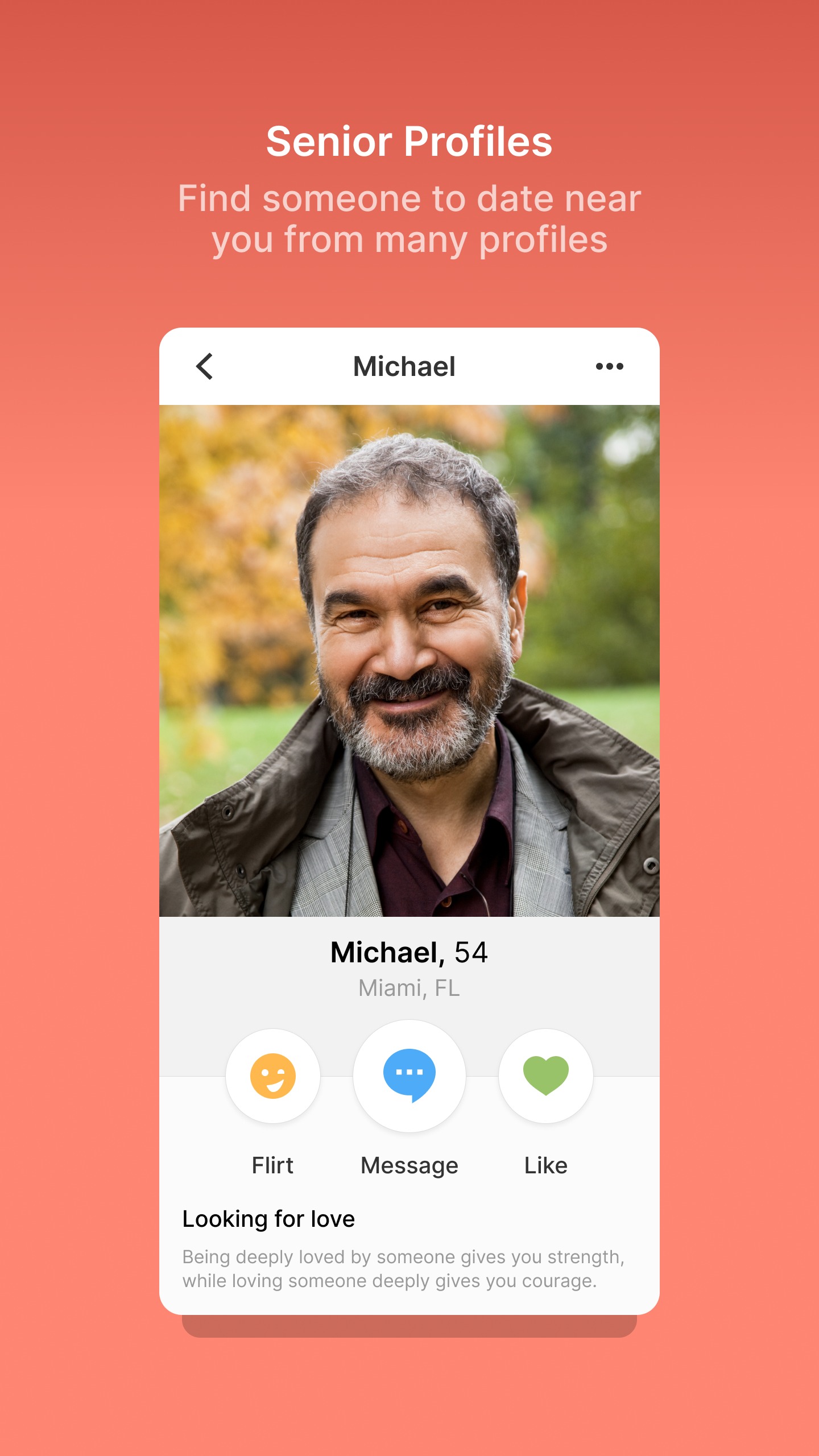 To start communicating, download the app and register. You can specify your e-mail address or log in from your Facebook account. Fill out your profile, and upload a photo. Now you can rate other members and collect likes.


Dating for Seniors
Wherever you are, you can always meet new people at Dating for Seniors. All members of the community are past the age of 55. At that age, it's hard to start over and make friends. It's even harder to find someone you can easily go through life with. With this app, your dream will be closer to reality.
Even if you live in a remote village or in a nursing home, this will not be an obstacle to fun communication. Tell everyone about yourself, share your life achievements and plans for retirement. Be sure to include your hobbies and interests.
Add a photo to get even more responses. Set your location: this will help you get acquainted with the neighborhood. If you want to chat with people from another country, it's easy to do so on Dating for Seniors. Also, check which age you'd like to see more people in your feed.
Open your feed and browse through the interesting options. Give a like or send a compliment. If the other person responds, you can start a dialog in a separate chat room. As soon as another user notices you, you will receive a notification.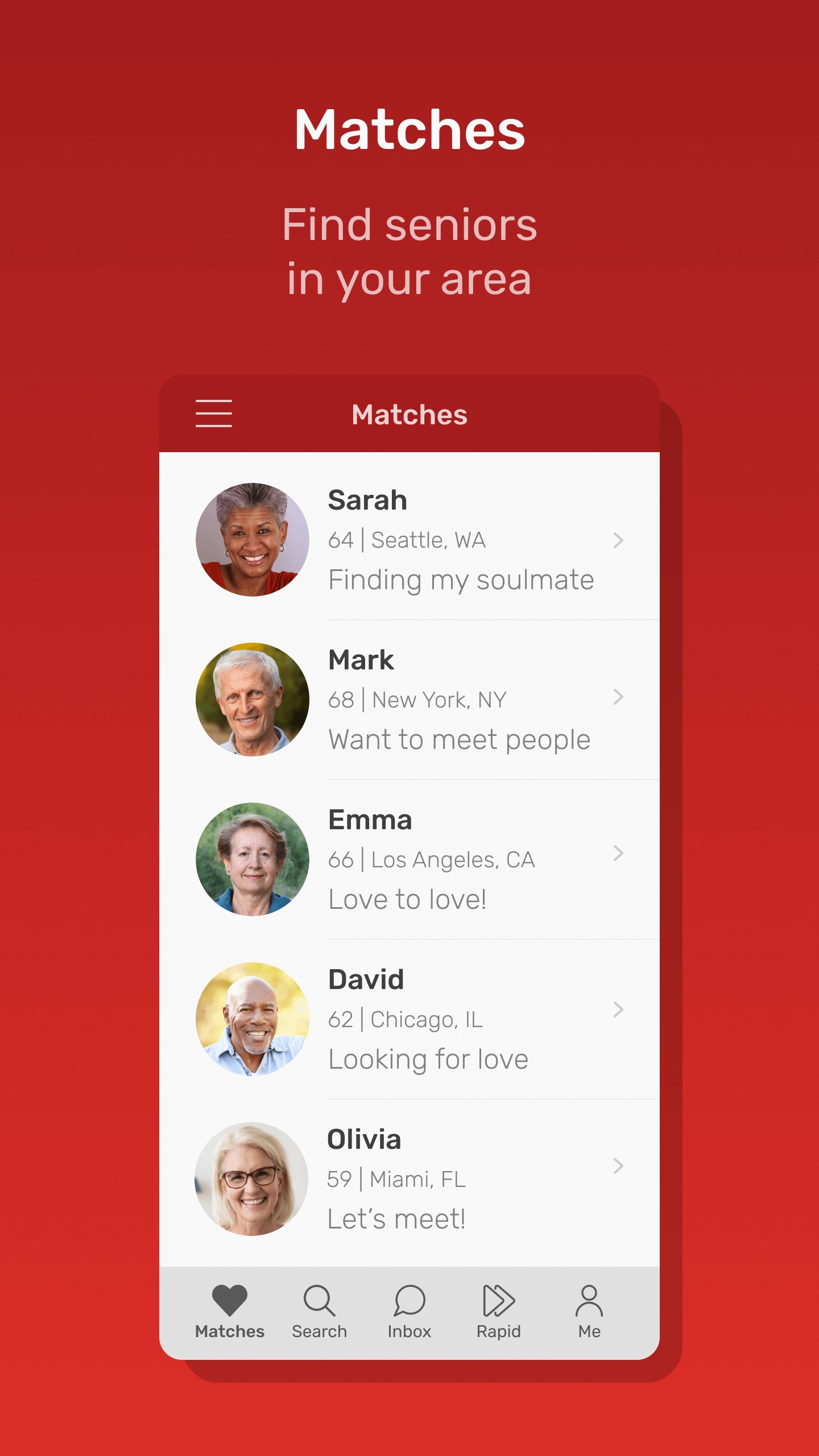 See who's online and who hasn't visited the page for a long time. There is no limit to likes and active chats. Chat freely and without prejudice.


Senior Dating App – AGA
The older generation rarely visits public places, which significantly reduces the likelihood of meeting interesting people. The developers of AGA Senior Dating offer you a new format of dating apps. Here you will rarely meet users under 30 years old.
Chat online and get a chance to make true friends for life. Now you'll have someone to discuss the accomplishments of your children and grandchildren with. Share your hobbies and spend evenings discussing your favorite pastime.
This app is designed to bring people together from all over the world. Here you will find many other members who also suffer from loneliness and dream of finding a companion. Put aside doubts about age and social rules.
Download Senior Dating App and be happier that you have someone to share your joys and failures with. Many people over 50 have already found their soul mate and are happy to spend time with the one they love. Here you can find a companion for traveling, even if only in your hometown.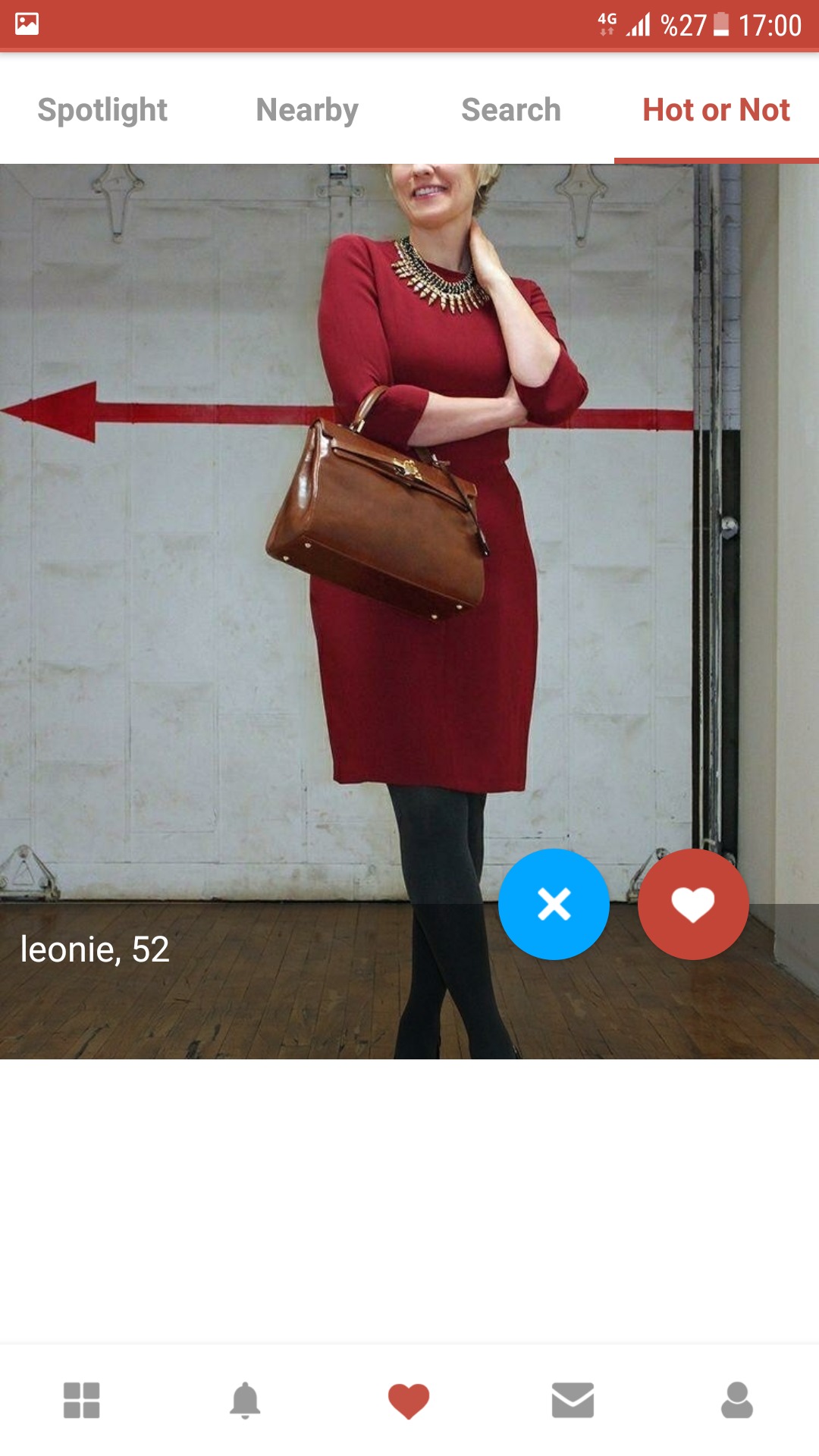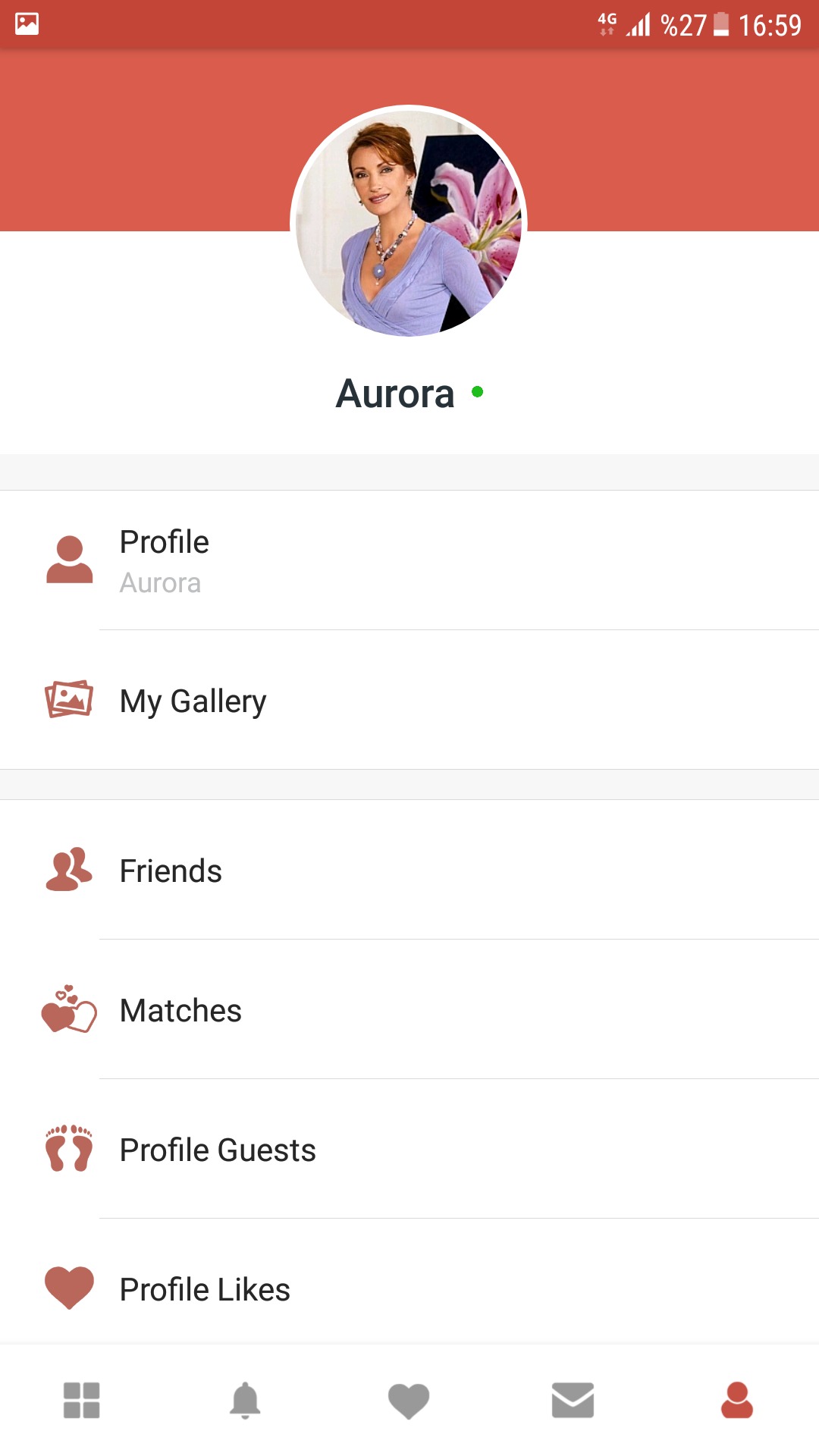 Perhaps your new friend will invite you to visit another country. Or maybe here you will get another chance for a happy personal life in the arms of your favorite person.

eharmony dating & real love
Eharmony Dating & Real Love offers to post your profile on the platform for free and start searching for a soulmate. This app works like a dating agency, but it has significant advantages. All you have to do is answer the quiz questions honestly and be patient.
The search system will automatically compare your answers with those of other participants. You will be able to contact those members who are most compatible with you. Don't waste your time searching for the right people – you will receive new matches every day.
All you have to do is look closer and choose the perfect match. The app is equipped with interactive details that will help you avoid shyness and awkwardness. These can be emojis and similarity cards that will express your emotions without words.
Here you will not have to fear information leaks or fraudulent activities. A whole team of experienced professionals around the clock ensures comfortable communication and privacy for all users.
Eharmony Dating & Real Love differs from other apps by its welcoming atmosphere and lack of negativity towards people with different sexual preferences, and cultural and religious views.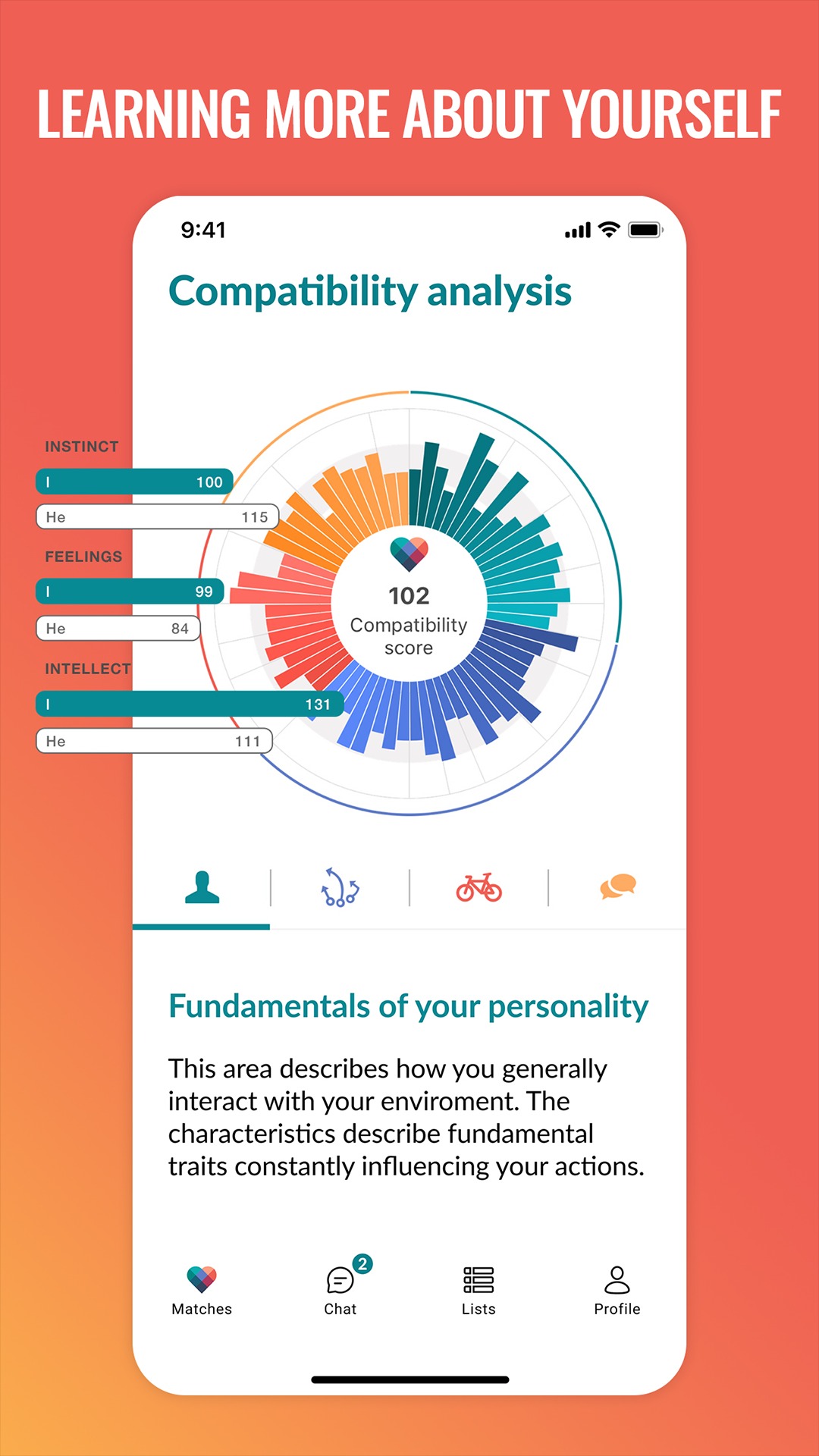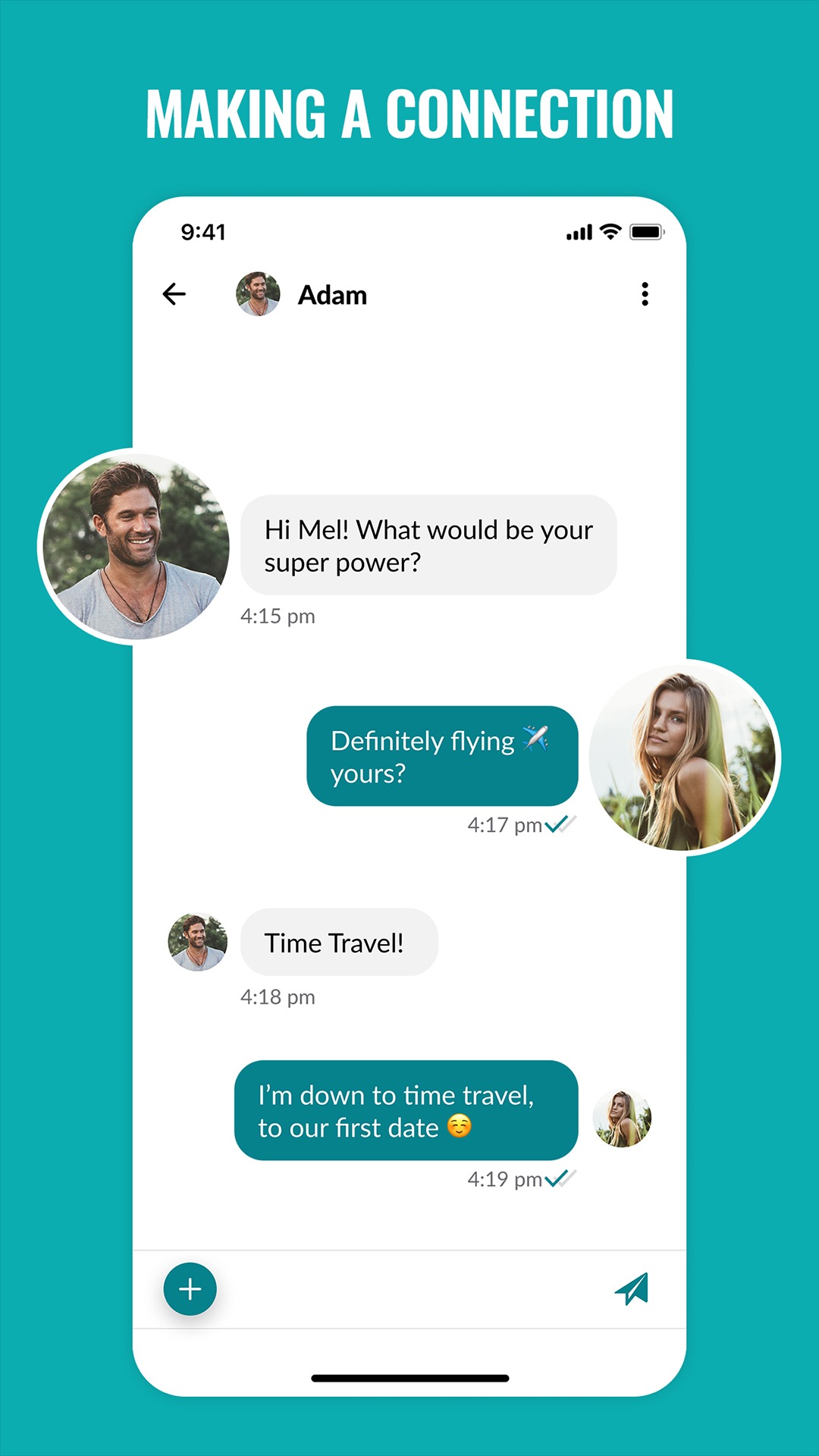 End the conversation if the person is not to your liking. The app does not require payment, but you need to pay for premium membership to unlock some extra features.


You may also like: 9 Best Pill Reminder Apps for Android & iOS
US Divorce Single Parents Meet
Divorce is just the beginning of a fulfilling life. The members of the US Divorce Single Parents Meet app know this for sure. Welcome to this service if you are divorced and looking for a friend, companion, or new love. There are no age restrictions: members over the age of 18 are allowed to register.
If you are divorced and have children, this makes it difficult to find a new partner in the real world. In this app, single parents lead a full social life without leaving home. Start a new life without disappointments and long searches.
The app helps to get to know your neighbors closer, albeit through correspondence on the Internet. Search for new friends and acquaintances, and share your stories and experiences.
To make your search easier and to increase the number of matches, enter the correct data in your profile. Don't forget to add your photo. Specify your location and the search engine will immediately give you several profiles. You will easily find people who live nearby and will be happy to spend time in your company.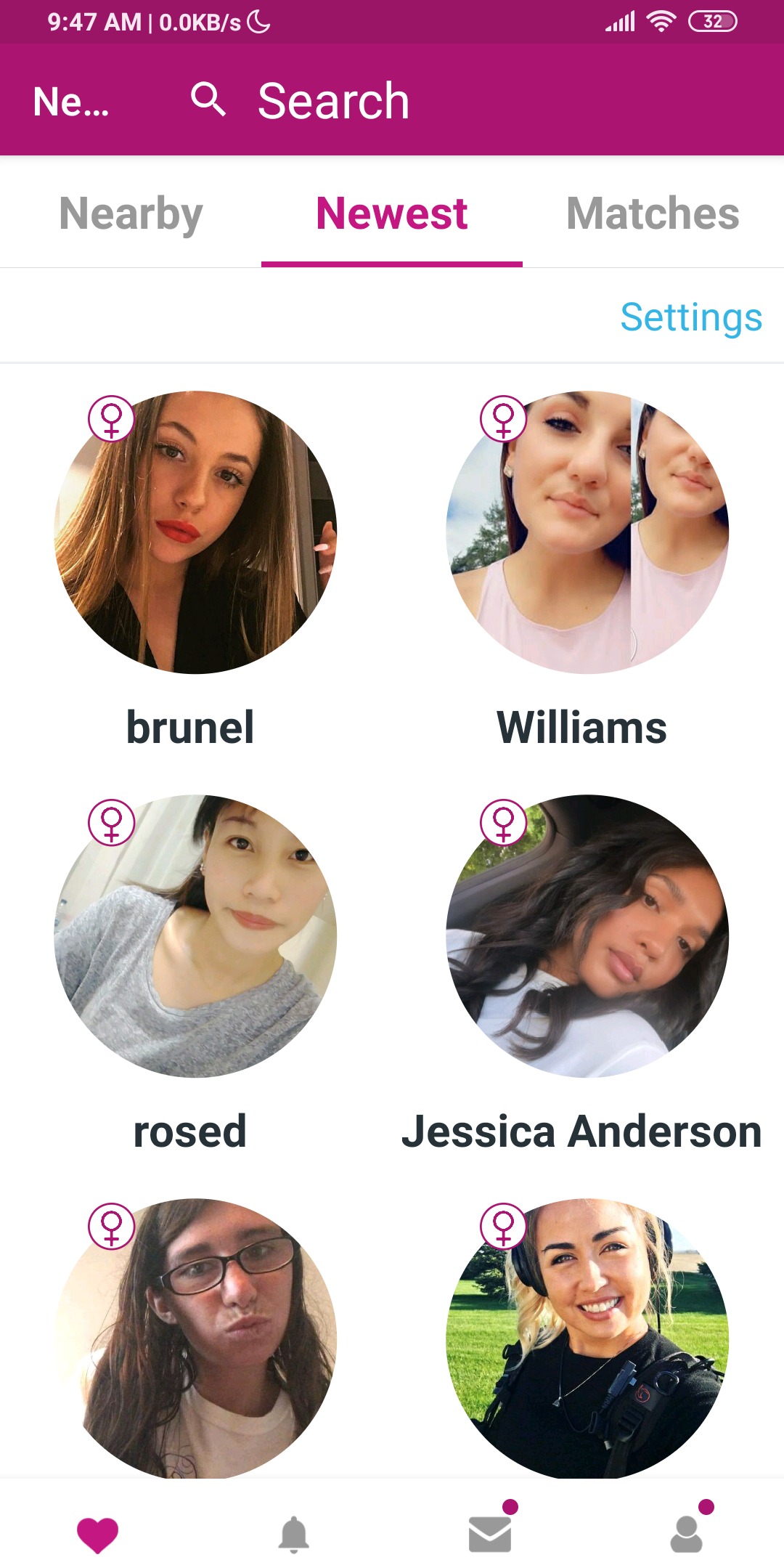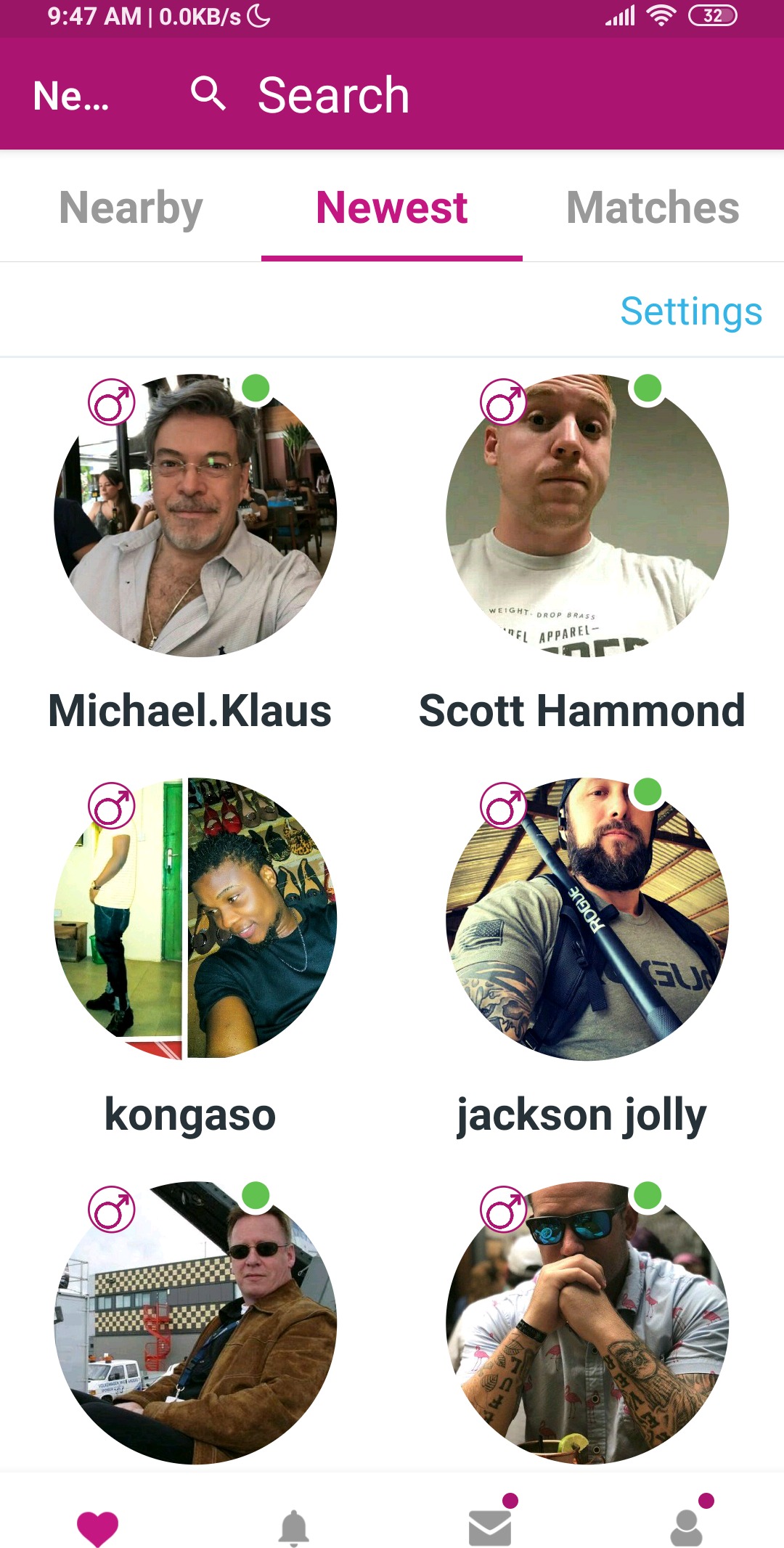 Open a separate chat room for each person. Communicate here or go to messengers. Appoint a real date and get a chance for a happy and fulfilling life.