Do you want to play an entertaining board game that is based on strategy and risk? In this case, we have to bring your attention to the Domination app. So, in this game, you will find several game modes:
In Domination, you will have to occupy all countries on the map and eliminate all opponents.
In Capital, the players have to select a country as capital and they have to occupy all the capitals to win.
In Mission, each player draws a random mission. The first player who completes the mission wins. The missions include such tasks as particular continent occupation or the elimination of certain color.
This game is similar to the Civilization game. You can discover more similar games to Civilization on this list.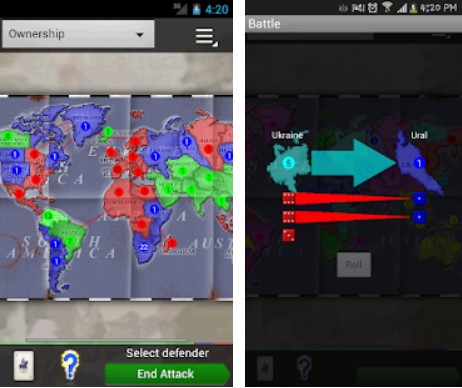 One of the best parts of this game – you will not find any ads there. This is certainly a quite rare advantage for this kind of app. Plus, the game supports 17 foreign languages!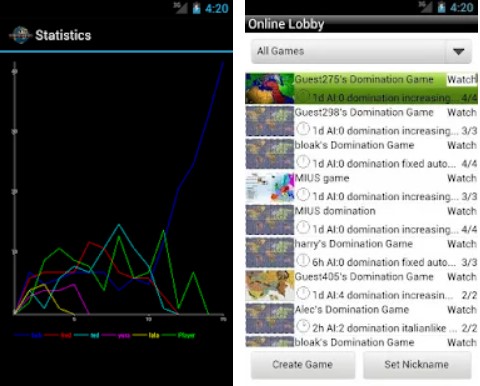 As for the program's interface, it is very straightforward. Additionally, if you have faced any difficulties while playing, the app provides a wide range of tutorials. Therefore, we can surely say that you will quickly find out how to play this game.
More similar games to this one you can find in the article about the best apps like Crusader Kings game.
Overall, Domination guarantees an excellent playing process. We have not found any negative feedback about this game, so we believe it will fully suit you as well!