Red Cap Zombie Hunter is an action game, where the main character (boy in the red cap) has to kill zombies.
The game is full of action and not as easy as it can appear at the first sight. The levels are divided into 2 parts (5 in each). At the end of every stage, there will be a big enemy boss; to defeat them, you need a lot of strength and experience.
Check also: Zombie defense games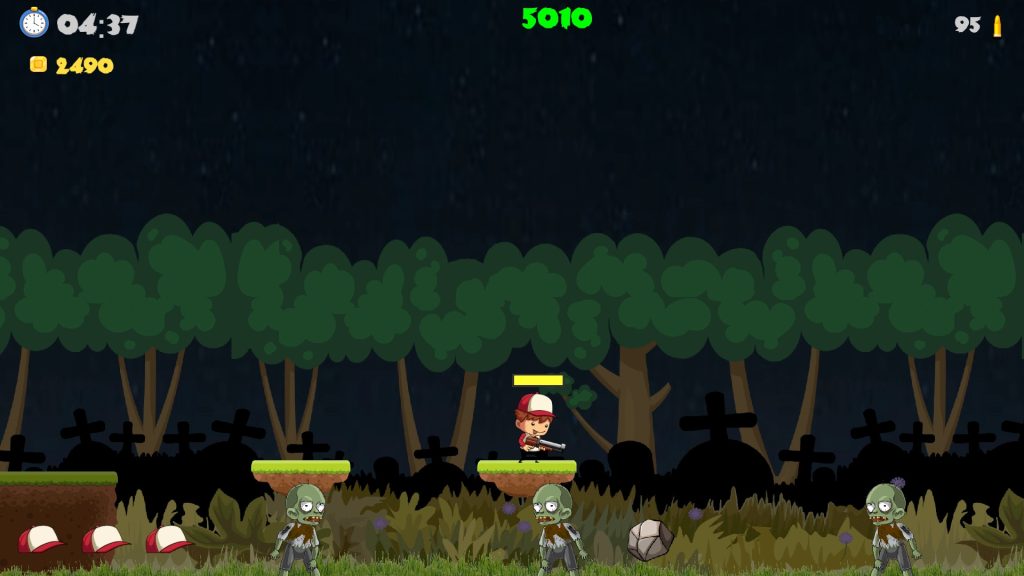 After completing every next level, you will receive EXP and increase your honor raking (starting from Stone to the Champion).
You may also like: 11 Best War Defense Games for Android & iOS
The interface of the game is colorful and simple in use. After pressing the Start button, you will see Red Cap and the area around him. You will have to move him and in case, you see zombies shoot them. The game will support you with tips and understandable explanations.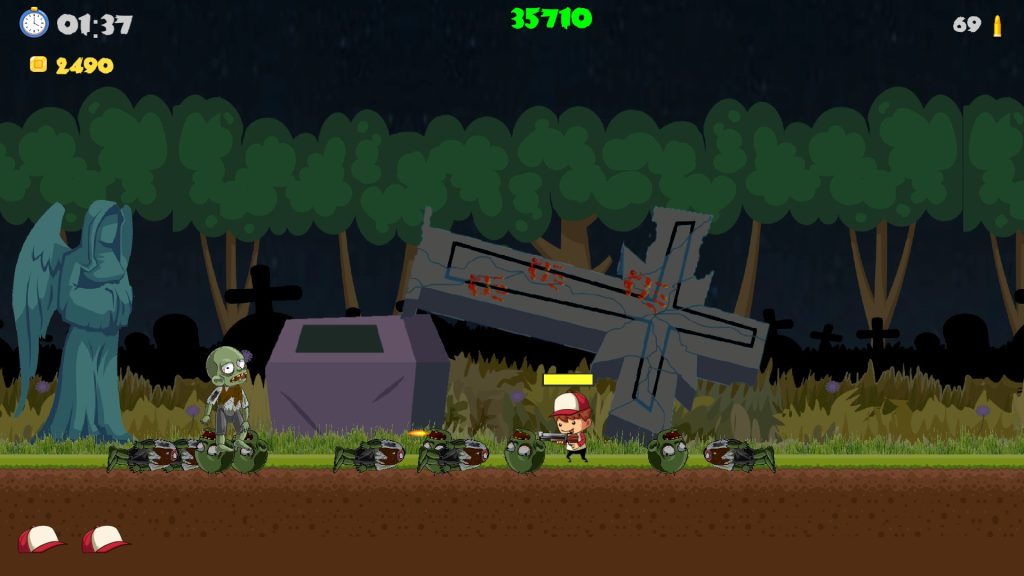 Check also: 11 Best Space Strategy Games for Android & iOS
The enjoyable feature of the Red Cap Zombie Hunter is the variety in the equipment of the main character; the ability to activate the shield; the availability to move around the map not only to the left and right but up and down too; and many others. In addition, the fact that the enemies get stronger with each next level makes the game as interesting as possible.