After I had the opportunity to try out the Scan 2 PDF: Document Scanner app, I must say that I found it working very efficiently in terms of document management. This app offers a wide range of features that make it an essential tool for anyone looking to digitize and organize their paperwork seamlessly.
Scan 2 PDF is a versatile document scanning app that can scan various types of documents. Whether it's receipts, business cards, contracts, or handwritten notes, this app can handle it all. One of the standout features of this app is its ability to scan pages in batches. This time-saving feature allows you to quickly scan multiple pages in succession, making it ideal for larger documents or projects.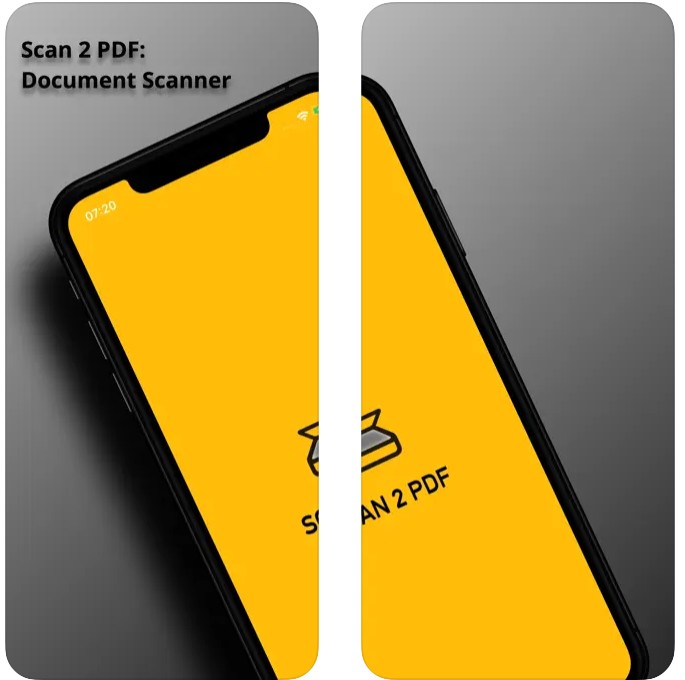 The app excels in converting scanned documents into PDFs. It also goes beyond scanning and allows you to import and edit existing PDFs. This is a valuable feature for making annotations, adding notes, or even making minor corrections to PDF files on the go. In terms of editing options, Scan 2 PDF offers a range of tools for cropping, rotating, and adjusting the colours of your scanned documents, or drawing on them.
Perhaps one of the most impressive aspects of this app is its text recognition capability. It can recognize text within scanned documents, making it easy to search for specific words or phrases within your digital files. This feature greatly enhances the utility of the app for managing and retrieving information from your documents.
Sharing your scanned or edited files is a breeze: you can easily share documents via email, message, or other cloud storage platforms.
The Scan 2 PDF: Document Scanner app, available on the Apple App Store, offers a seamless and convenient way to convert physical documents into digital PDF files using a smartphone or tablet. With its user-friendly interface and powerful scanning capabilities, this app is designed to simplify the process of digitizing documents.
Upon launching the app, users are presented with a clean and intuitive interface, allowing them to quickly start scanning. The app utilizes the device's camera to capture high-quality images of documents, and provides real-time image enhancements to ensure clear and legible results. It also offers various scanning modes, including single page, multi-page, and batch scanning, allowing users to choose the most suitable option for their needs.
After capturing the document, the app offers a range of editing and enhancement tools to further improve the quality. Users can crop, rotate, and adjust the brightness and contrast of the document for optimal readability. Additionally, the app supports OCR (Optical Character Recognition) technology, enabling users to extract text from scanned documents and make them searchable.
To ensure the security and confidentiality of sensitive documents, the app allows users to encrypt and password-protect their PDF files. Users can also easily export and share the scanned documents via email, messaging apps, or cloud storage services.
Overall, the Scan 2 PDF: Document Scanner app provides a convenient and feature-rich solution for scanning and digitizing physical documents. Its user-friendly interface, robust scanning capabilities, and editing tools make it a valuable tool for individuals and professionals alike.
To wrap up, Scan 2 PDF: Document Scanner is a powerful and versatile app that streamlines the process of document scanning, editing, and management. Whether you need to convert documents to PDF, scan multiple pages, or recognize text within your scans, this app has you covered.