Domination: Earth is an augmented reality game that will let you enjoy not just the gameplay limited by the device screen but also beyond. Any user will be able to discover their city in a new way and bring adventures to real life. The game greets the user with a colorful futuristic screensaver and after a simple registration, you can start playing.
Dive into the atmosphere of space adventures by installing the best space strategy apps!
The essence of the game is to build your own base, collect resources and seize land with one amendment — you will need to travel to different parts of your city. To raise the level of your base, you need to complete exciting quests and fight the invaders of your base.
For winning such battles, you can get peacemaking points, money, and resources for pumping of the base.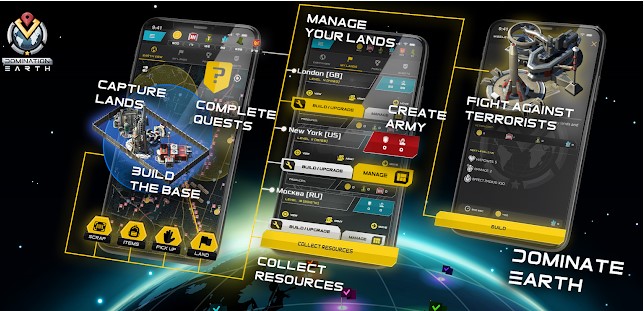 There will always be a map of the city in front of your eyes with resources, money, and personnel marked on it. To collect them, you need to go outside. Some items will not be in the same places all the time – this adds energy to the game since it is impossible to delay for a long time.
A special feature of the game is the ability to "disassemble" anything from the real world for resources or get items. To do this, you can scan the barcode, and voila – your stocks are replenished.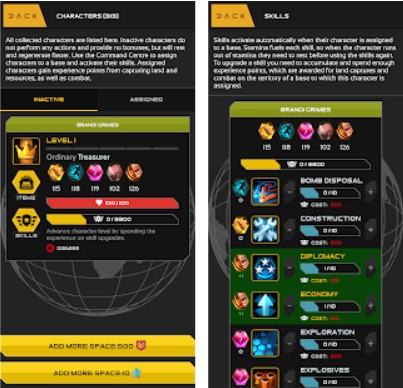 The developer of the game is always in touch, you can contact him by mail or leave a review in the app store. The game is constantly being improved to meet user requests.
What is more, playing games is much more fun with friends. Check out this article to discover more multiplayer games that include voice chat as well.
The design of the game refers to the Sci-Fi theme. It is able to diversify your gaming experience — even going to the store will become more exciting for you, since along the way you will be able to complete quests and replenish resources to build the most powerful base.