A great game to relieve the stress after a long busy day. The game is free and available to Android and iOS users and will be perfect for both adults and children.
The red hat ball is in love, but the aliens have stolen he enjoy the pink ball. The red ball wants to save his love. During the game along the way, it collects his new hats while he is in search of a pink ball.
Don't forget to check out best jumping ball games – they are very similar to this one!
The red hat ball needs your help to save the beloved pink ball. At the end of the game, your red hat ball goes into space in search of its beautiful girlfriend. As many as 45 defiance game tiers are waiting for you!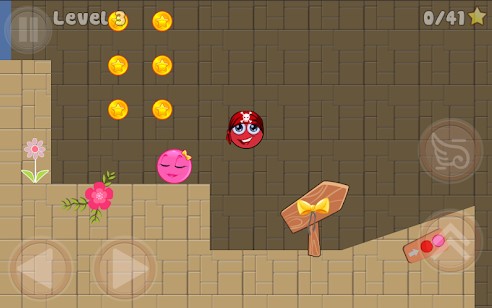 Here's what you can do in this game:
 You can choose a hat from 22 different bonnets for your hat ball.
 You can hit obstacles and break them with the speed of a jet engine.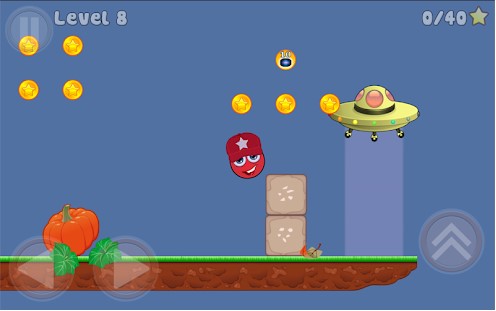 You should also try one of the best basketball games – we are convinced you're going to love these!
And the features of this game are:
The ability of the ball to leave bombs near blocks and aliens to destroy them.
The ball assistant wanders around to collect gold and bonuses.
The pink ball follows the hat ball after touching it.
Attractive design and graphics.
Rather download the game "Ball with hats" and let's play! Cool and cute graphics, nice animation, and great sound effects will accompany you during the game process.