Epoch Resources is a simple modern mobile game in outer space. The essence of this game is that you take control of an exiled planet, which will evolve with your help! You will need to find and collect resources scattered all over the planet and guide them up the evolutionary ladder!

You may also like: 11 Best space strategy games for Android & iOS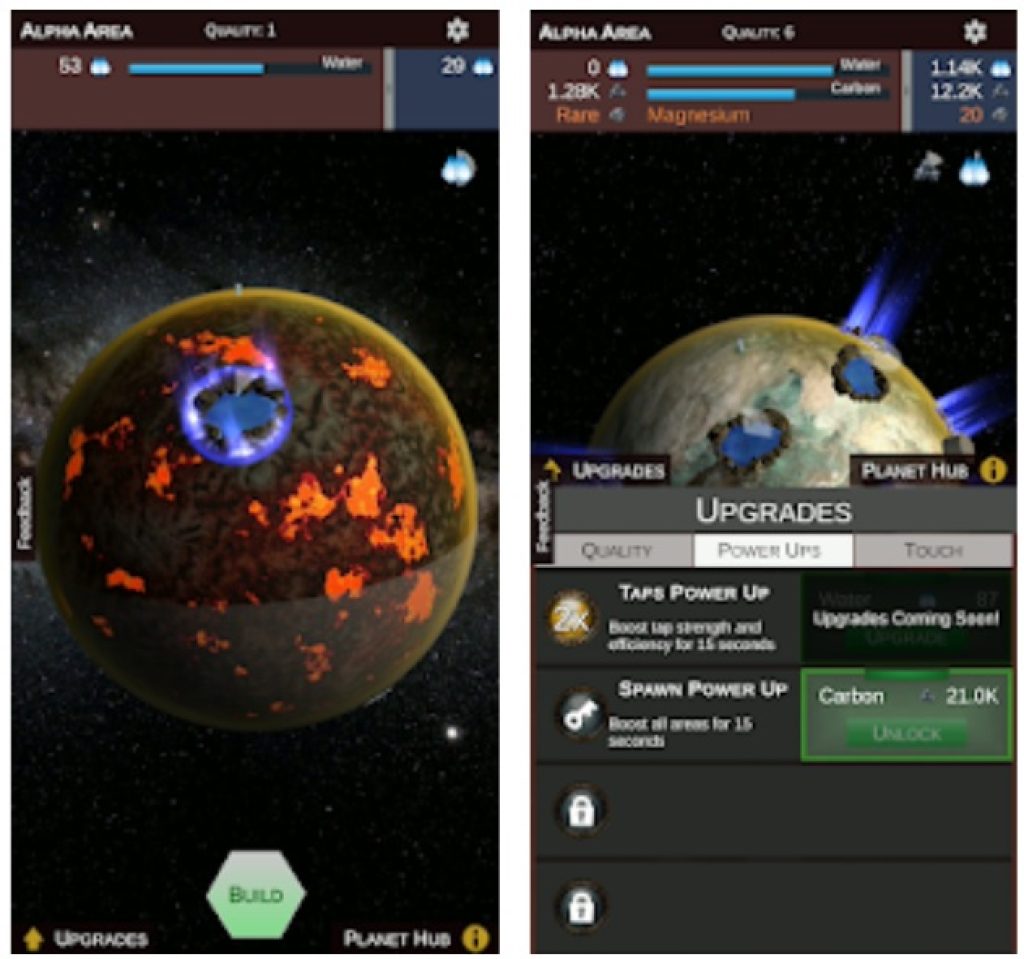 The sequence of actions in the game develops in this way: First, you look for the resources left on this planet for billions of years of existence. Later you will be able to use them to progress your planet. In addition, you have the opportunity to extract resources manually by tapping your fingers like a pickaxe.

If you try to click fast enough, you can cause a real storm!
Moreover, you can automate the process of collecting resources by creating mines that will help you extract more of the necessary resources with minimal time!
The developers of Epoch Resources have provided for the possibility of immersion in additional reality through 3D graphics!
Take up the improvement of the equipped areas of your planet, as well as mining mines, using the extracted resources!

You may also like: 5 Best Telescope Apps for Android & iOS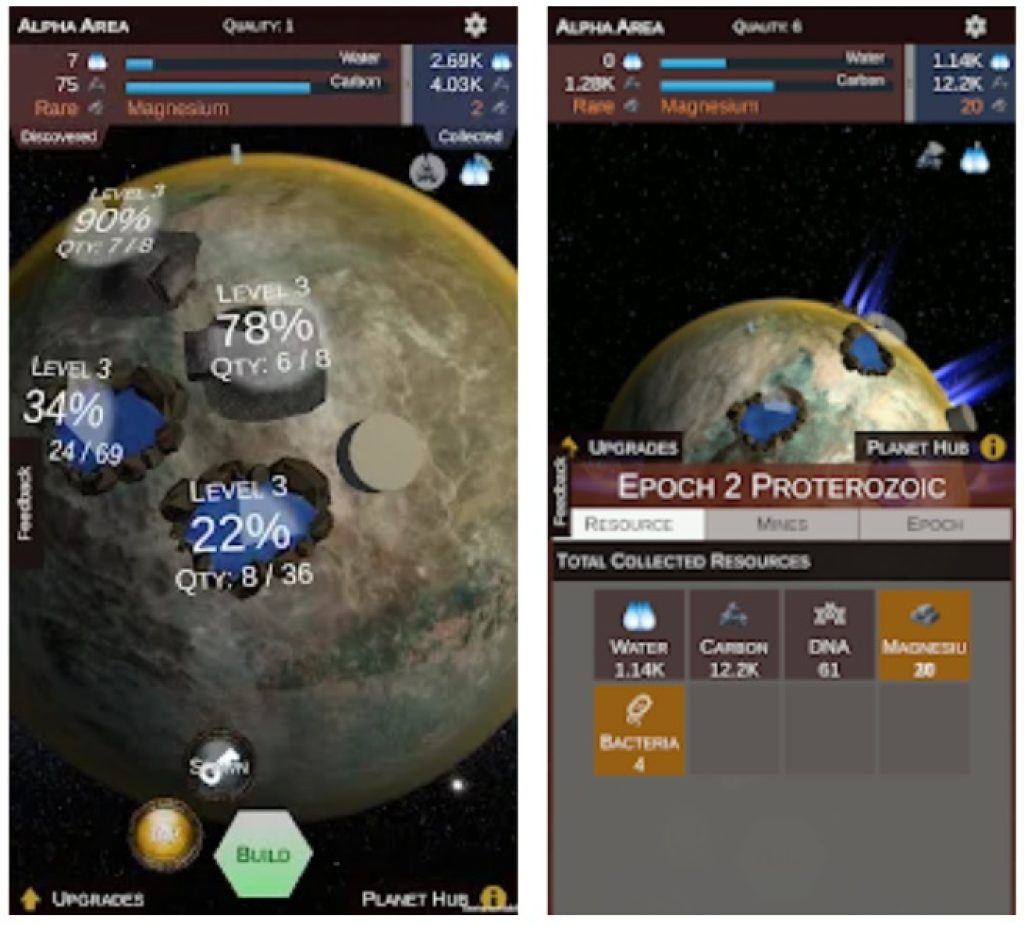 Don't forget to pay attention to asteroids from alien planets, keep an eye on them.

At the moment, some updates are available in Epoch Resources:
Increase the asteroid resource multiplier
Additional enhancement features
Turbo time and additional purchases
Now the game is completely free!
In this game, you are expected: exciting animation, first-class graphics, progress controlled by you personally, the development of the planet by your efforts!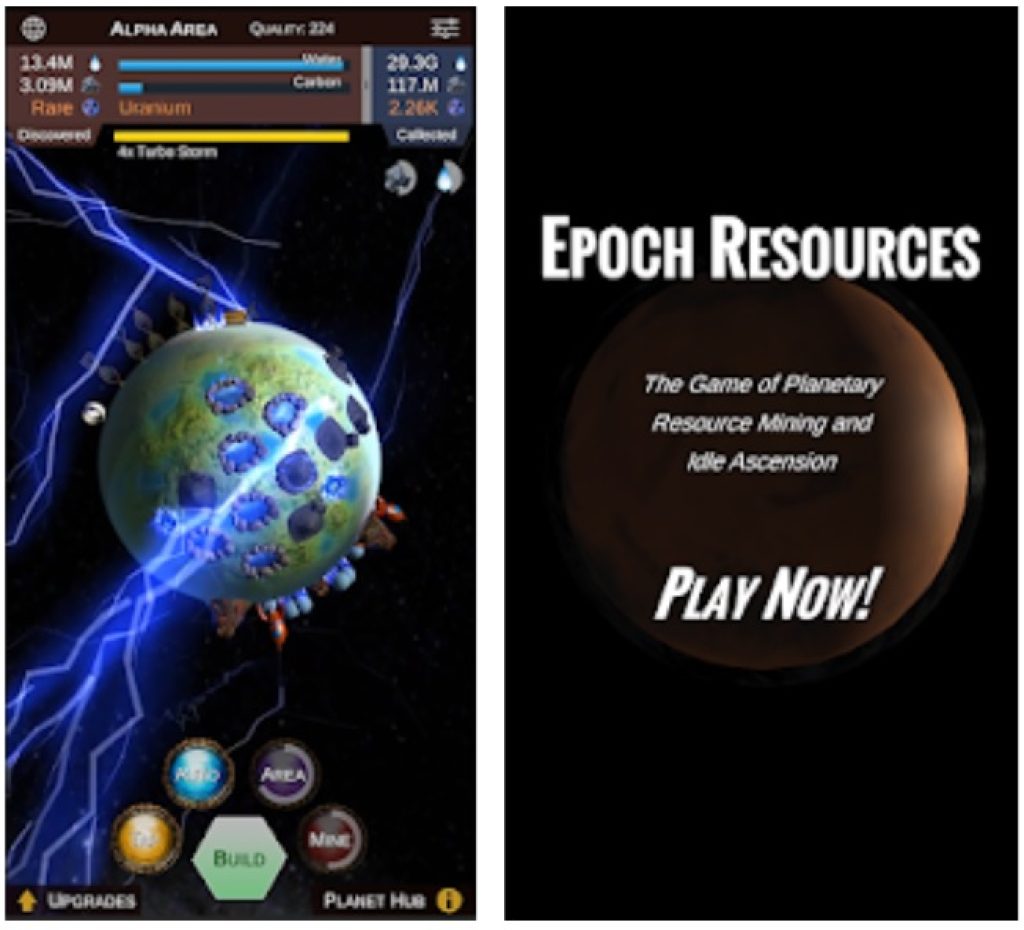 Download Epoch Resources to move your planet to new stages of evolution! Ascend to your planet through geological epochs! Get new resources on your way and automate the process of collecting them!
Will you be able to achieve planetary enlightenment in this outer space? Check it out in the Epoch Resources game!

You may also like: 25 Best cross-platform multiplayer app games (Android & iOS)