Random selection generators can come in handy in any situation. You can use such services when deciding who does household chores today or which of your students will answer all your questions today.
Simply put, you can use such generators to solve any question. Find the one that meets all your requirements among these best drawing names apps for Android & iOS.
Are you going to have a cheerful party? If so, then try these free mobile party games to play with friends.
DrawNames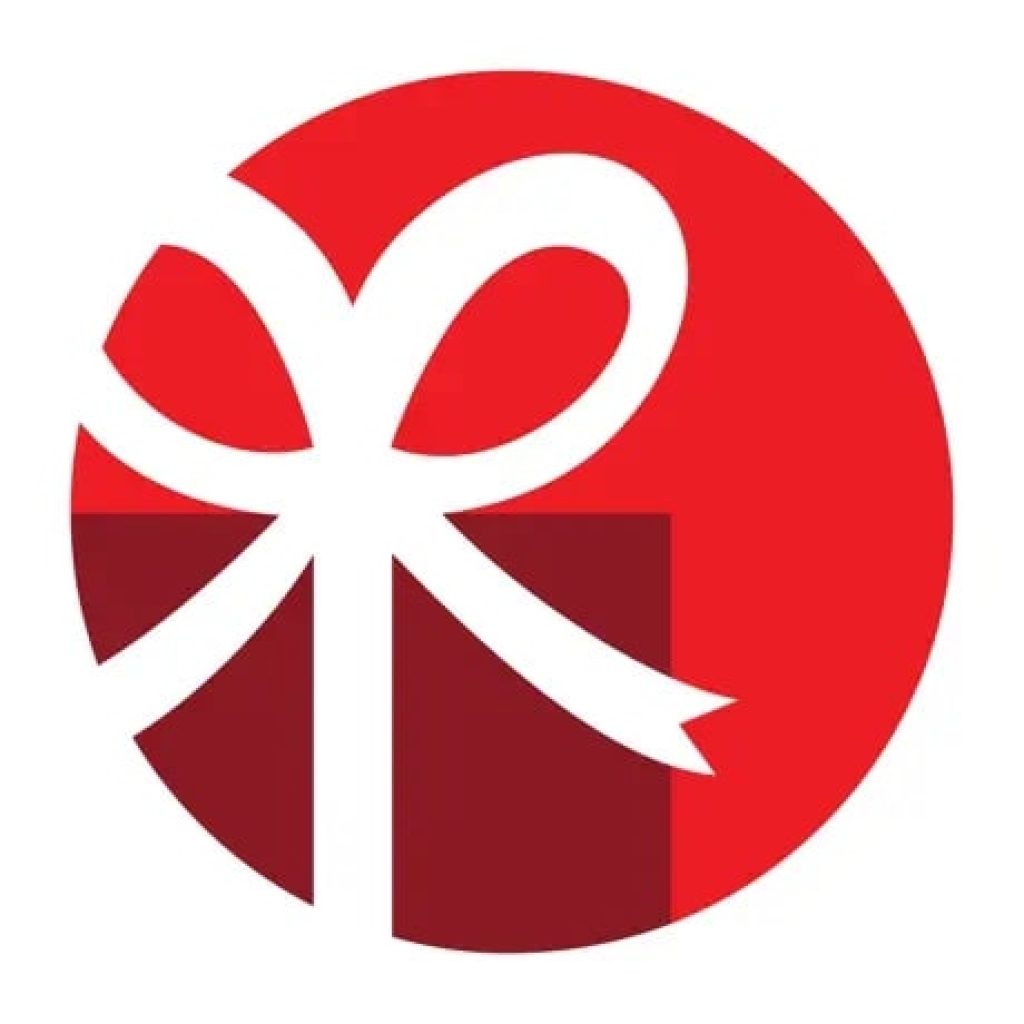 Love playing Secret Santa with your friends and family? The Secret Santa App from DrawNames will help you quickly and efficiently organize a gift exchange for even the biggest company.
This app is based on a random number generator. The whole process is automated and takes only a few seconds. It's perfect for any holiday: Christmas, New Year, or Hanukkah will be even more fun.
The app does not require registration and is absolutely free. Secret Santa App supports almost all popular messengers to make it easy for group members to communicate. Start by creating a group with active members: invite friends via email and messengers.
Determine the date and budget range, and make a list of exceptions if necessary. Each player will be assigned a personal number after they accept the invitation. Each participant can share their wish list.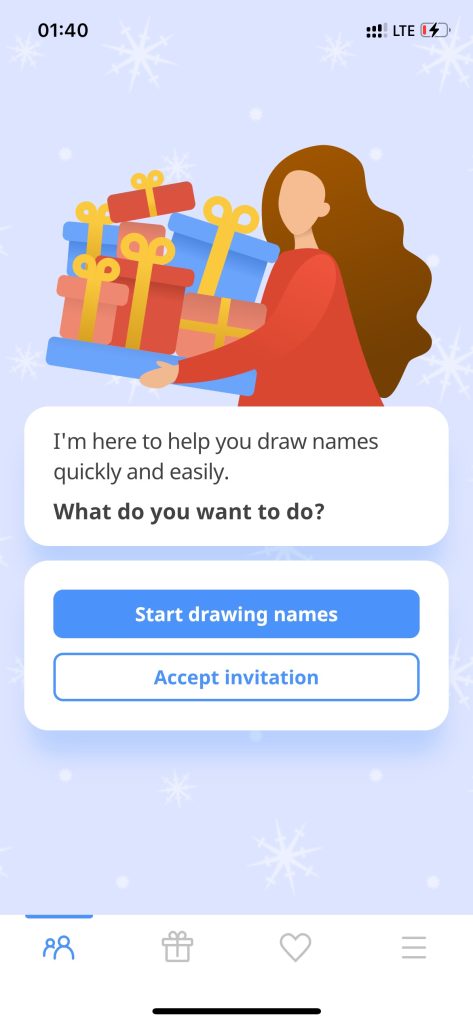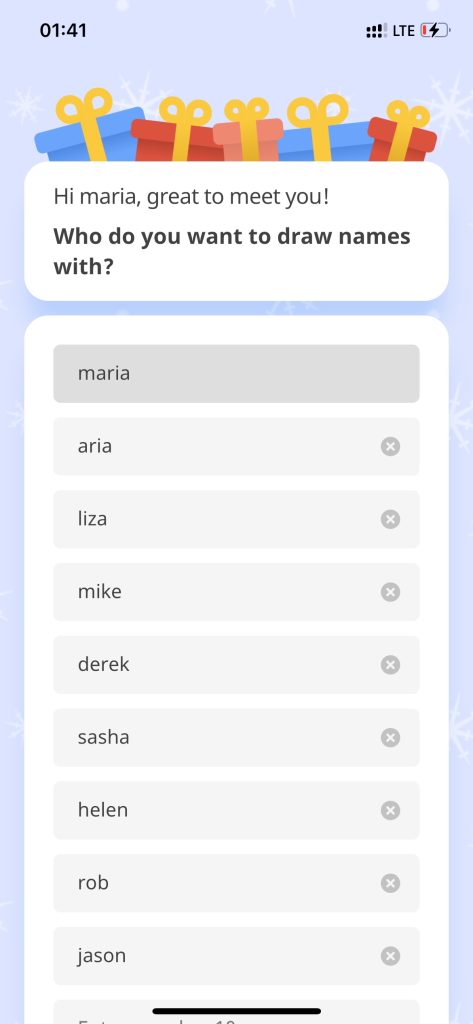 Even those who have not installed the app on their phone can play. All features are absolutely free, the program has no annoying ads. If you have difficulties choosing a present, you can always check the list of popular presents in the Secret Santa App. Make the holidays brighter with Secret Santa.


You may also like: 11 Best Decision Maker Apps for Android & iOS
Spin The Wheel – Random Picker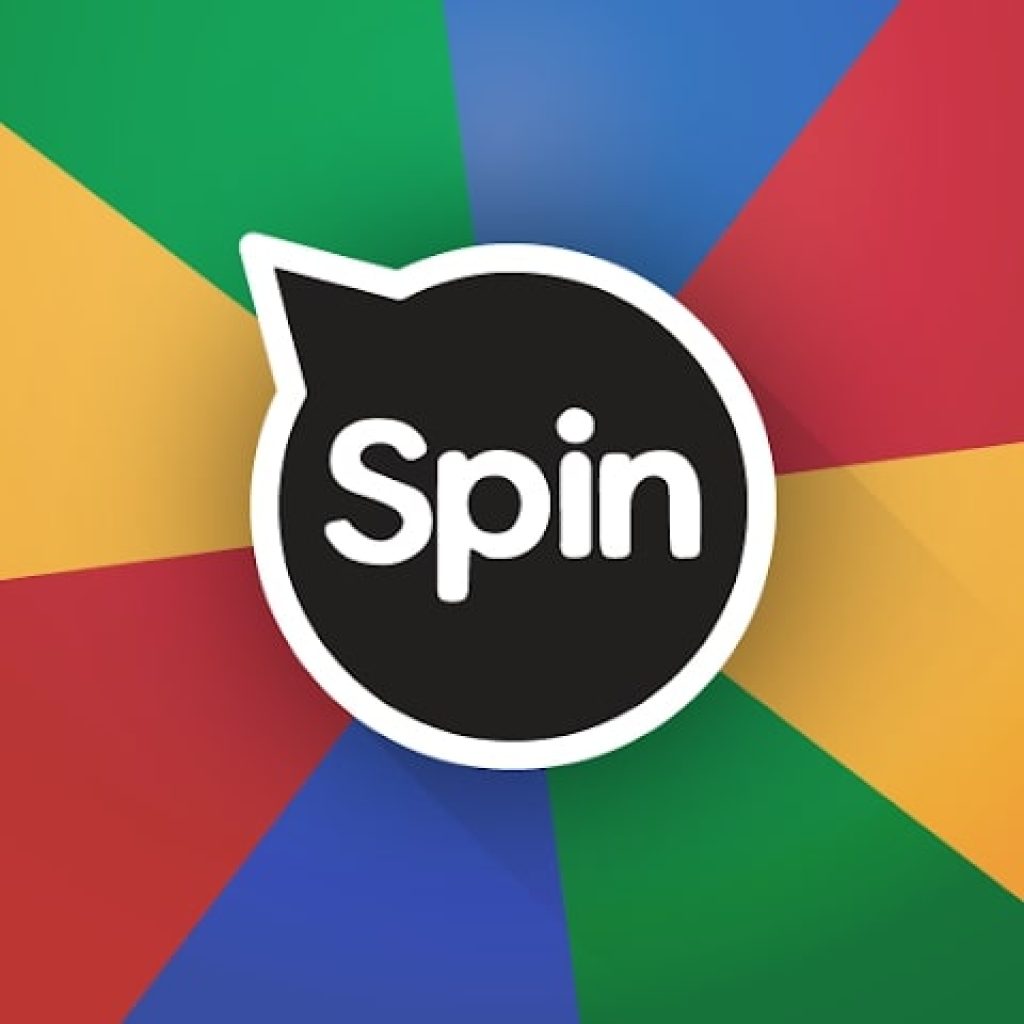 Random Picker is the mobile equivalent of a fortune ball. The basis of the mobile app is a random number generator. You never know what you will get today.
The app operates autonomously, the user can not affect the outcome. Fill in the fields with different options, spin the wheel of Fortune and get an answer to any question.
The app will help you make your choice in game form, and you don't even need to flip a coin to do it.
Random Picker allows you to create as many choices as you want. There is no limit to the number of questions and answers you can get. Ask any questions that bother you today and save yourself the trouble of making a decision.
The app has a simple menu and creative design. Change the shape and color of the font, and choose a background from a dozen choices. You can delete and create new wheels as needed.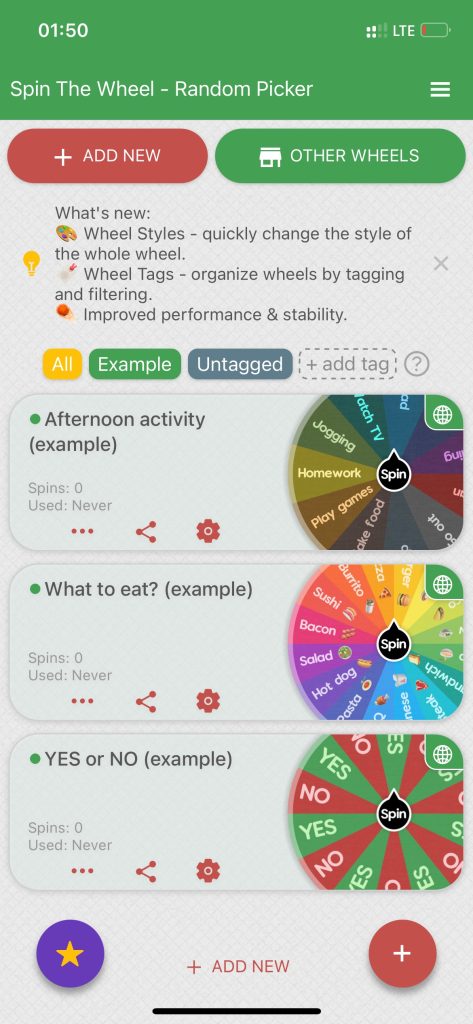 Chat with other users who are spinning the same wheel. There are handy chats in the app itself for this purpose. Share your results and emotions with your friends and family. Random Picker is great for quizzes and giveaways. Spend your time having fun while getting humorous answers to your questions.


Random Name Picker – Raffles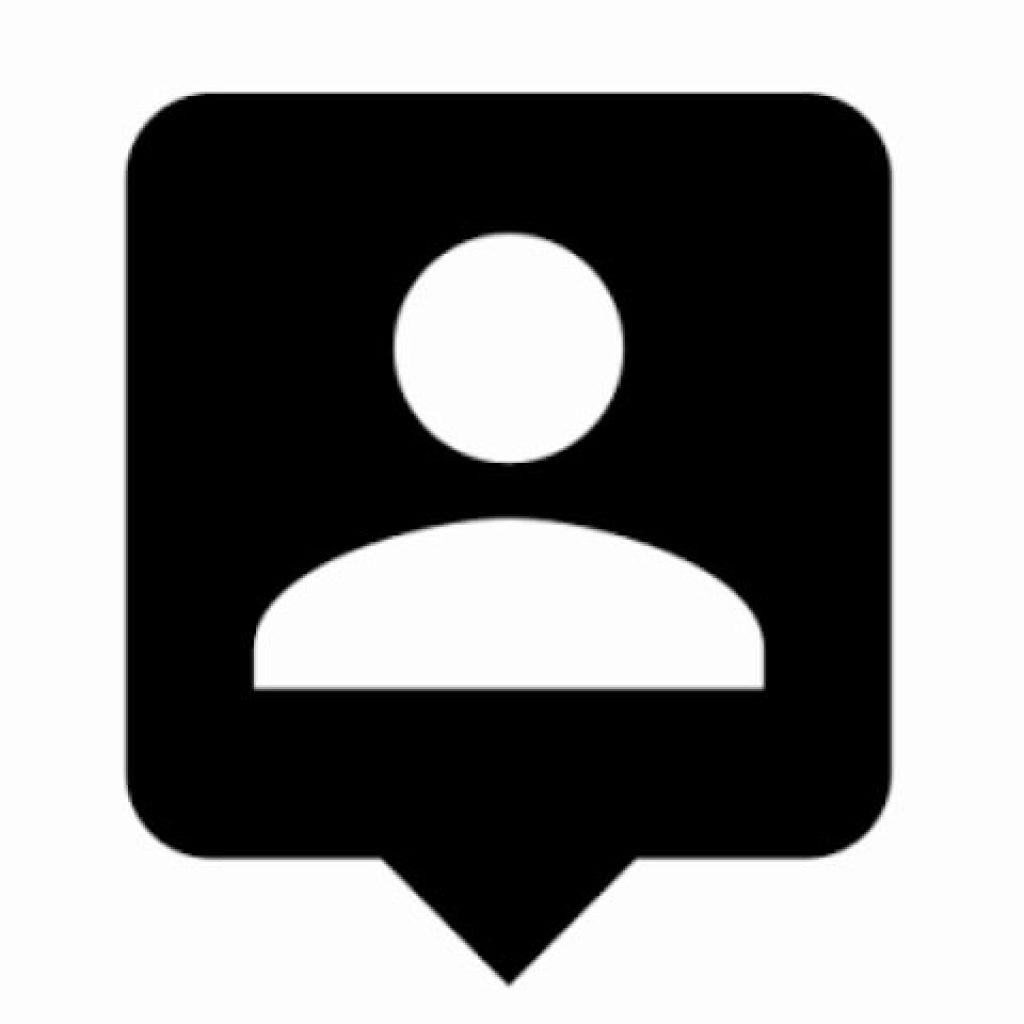 The Random Name Picker mobile app will make life much easier for teachers and educators. It can be successfully used for quizzes and lotteries. Unpredictability and random order are guaranteed.
The app is based on a random number generator, so you can have no influence on the resulting order. The program is as simple as possible and offers you many useful features.
You can make changes to the finished list at any time. Add new names, delete unnecessary names and create copies. Set a certain number of names so that the final list consists of a certain number of items.
With the Presentation option, you can share the name selection process with your students or lottery participants. Work with name lists quickly and efficiently: split or join them with a single tap.
The app supports text files to speed up the list generation process. You can save the resulting list in text format and share it via messenger or email.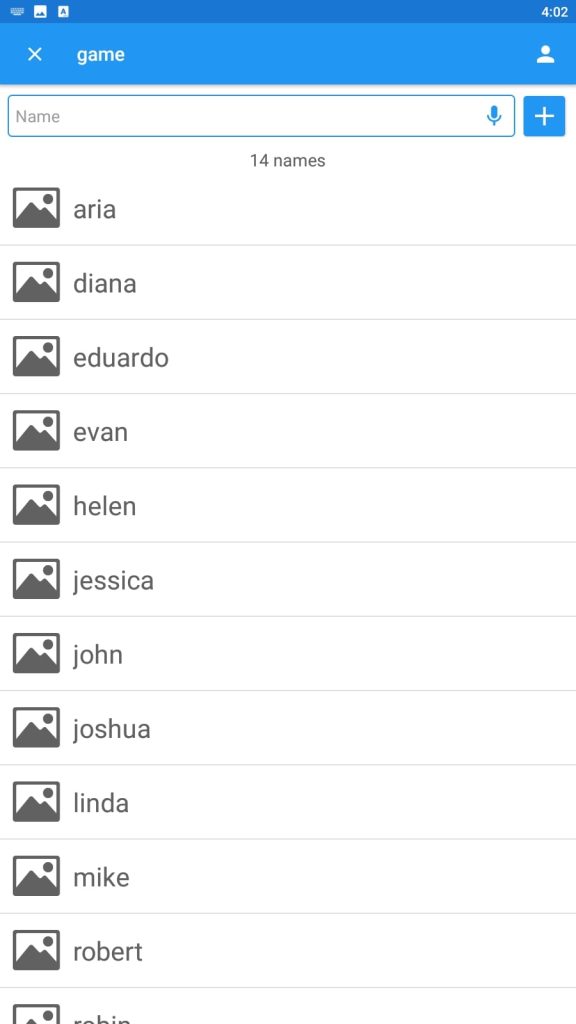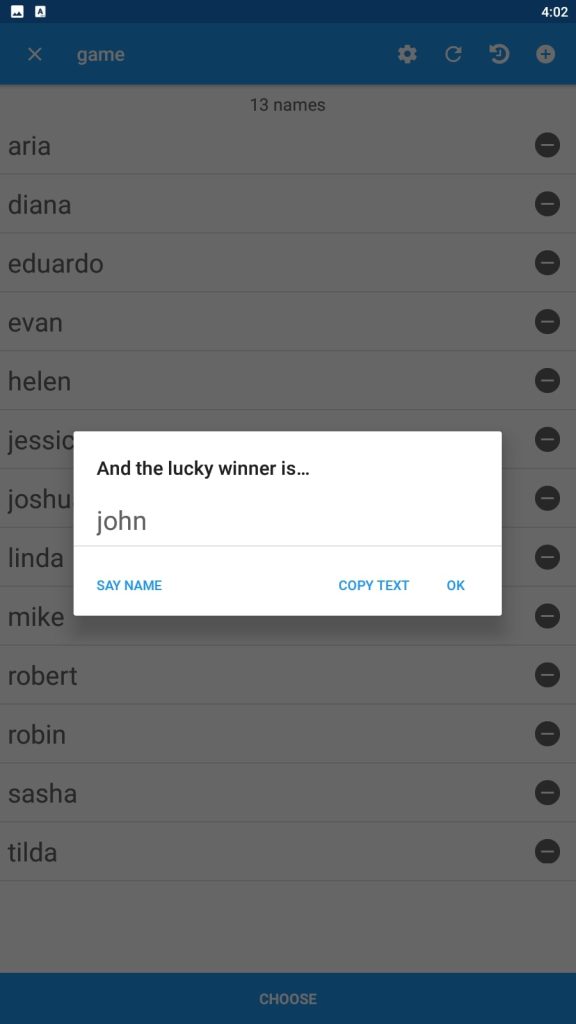 If you want, you can not press the start button, but just shake your phone. If you don't want to voice the list you receive, the app will do it for you. Random Name Picker will help you remove the responsibility and give the process an air of uncertainty.

SpinWheel – Wheel of Names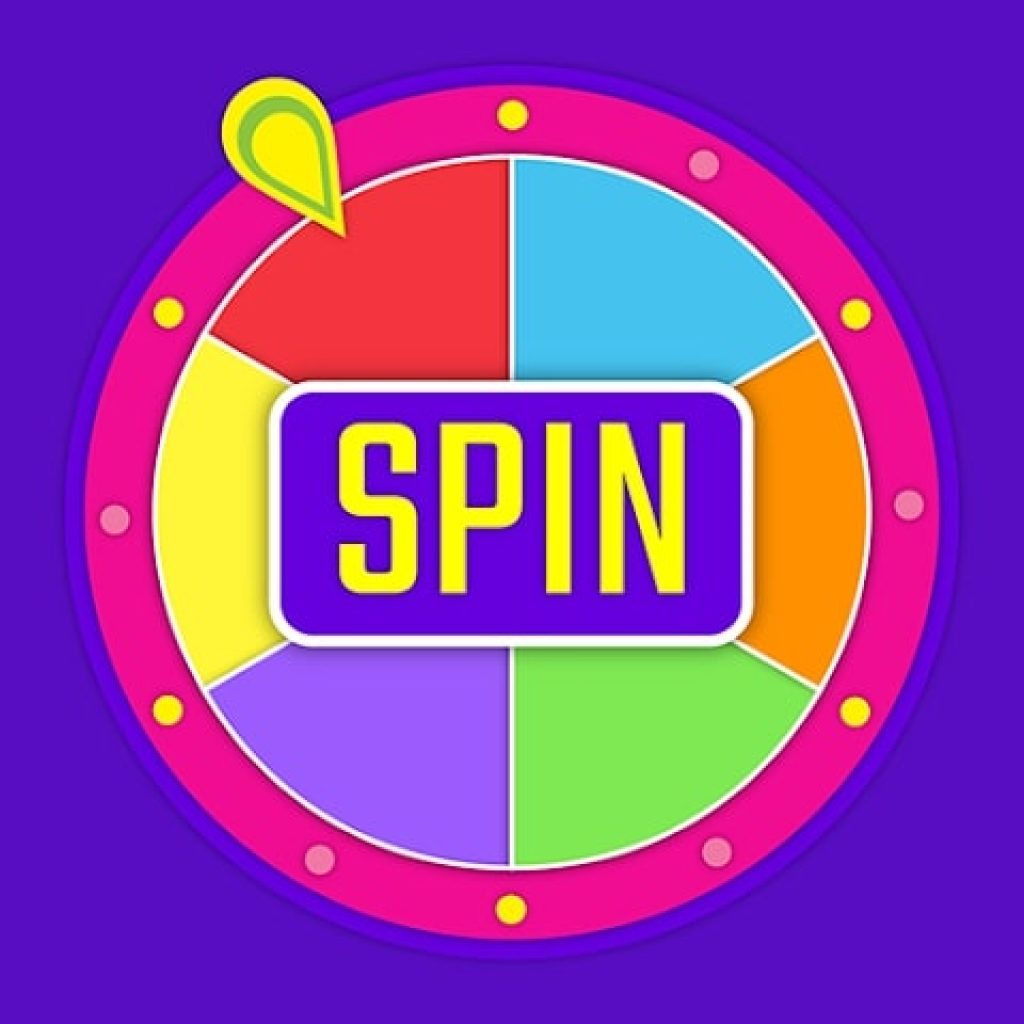 Bright and funny app SpinWheel will help you determine a random sequence of names, assign numbers to the participants of the game or lottery in a random order and have fun with your friends.
The Wheel of Fortune is able to make the choice for you, no matter how difficult the question is. The program is made in bright colors, it is easy to use.
Ask a question to the wheel, indicate the possible answers, and hold your breath waiting for the result. You will get an answer instantly and you will not have to make a choice on your own.
You will get a different answer with each game session, regardless of the speed of the wheel. The app is based on the theory of probability, so there is no way you can predict the result of the drawing.
SpinWheel can be used indefinitely. The program does not save the results of the past game, so you can spin the same wheel many times in a row.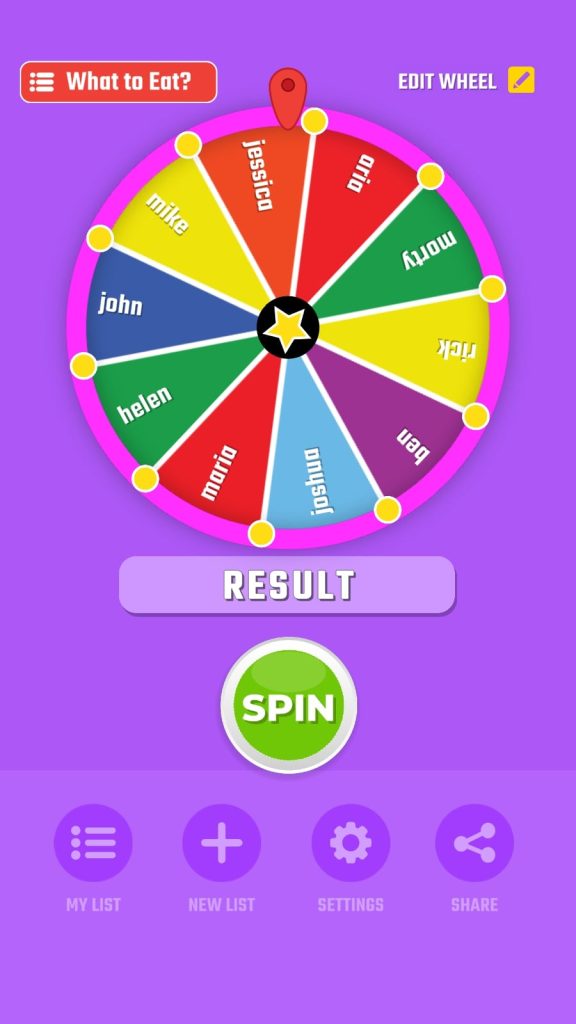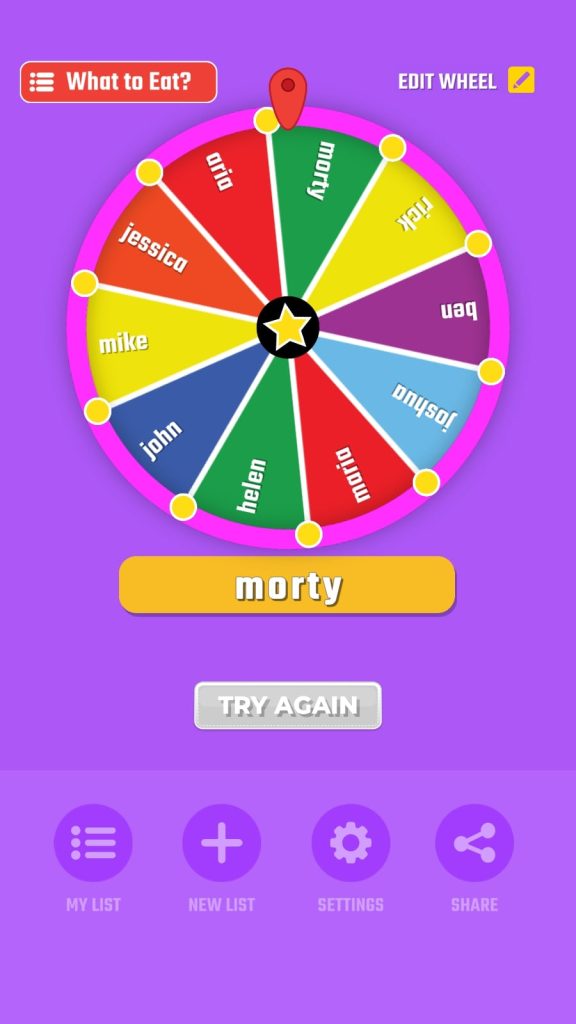 The app allows you to fit up to 14 different variations on 1 wheel. Use it to work with students when conducting a drawing. Use Wheel of Fortune in a Yes/No game. Share this mobile app with your friends to test your fate together.

Random Name Picker & Generator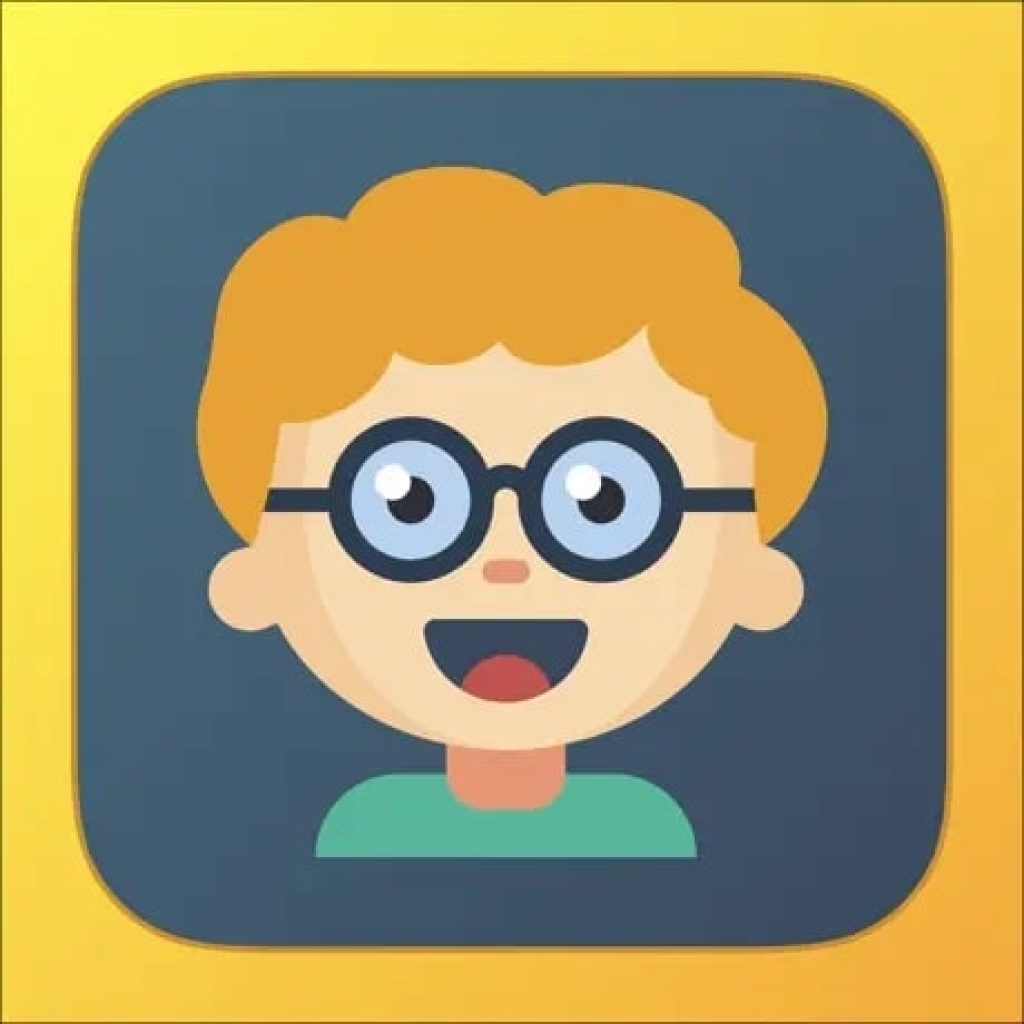 The Random Name Picker and Generator mobile app were created specifically for iPhone and iPad owners to cheer you up and make any choice unpredictable.
The app allows you to compose wheels of Fortune from more than just names. It's great for randomly selecting students, as well as for creating an orderly list of participants.
Now organizing a concert or raffle will be much easier. No bias, just a random selection of fates.
Convenient functionality and clear menus await you in this app. Download the app to your electronic device and fill in the fields of the Wheel of Fortune. You can enter the options yourself, use voice dialing, or just download a ready-made list in text format.
Neither ads nor extraneous options will distract you from the main process. Watch the wheel spinning and anticipate choosing one of the options. You can make changes to the created list at any moment: add new items and remove irrelevant options with one touch.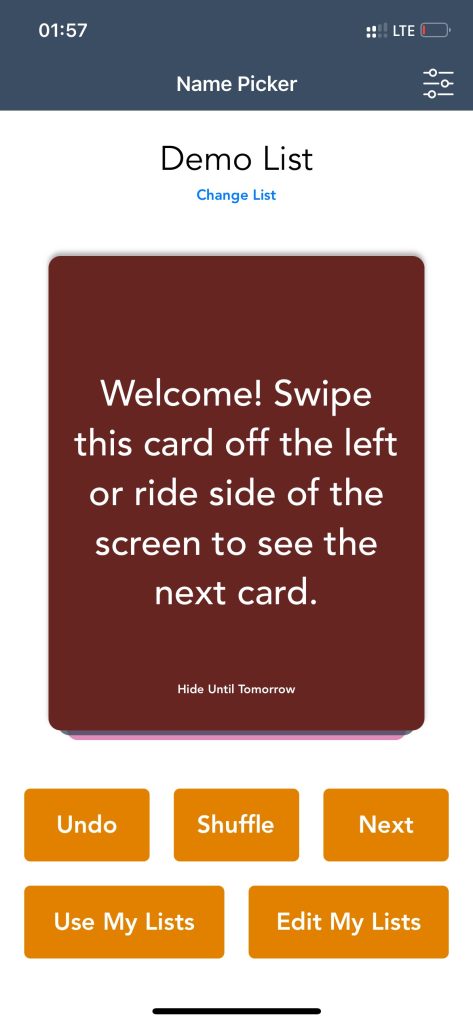 The Generate List option gives you the possibility to distribute all the specified options in random order. The Random Name Picker and Generator app is ideal for use in education, raffles, and home parties.

Random – All in One Randomizer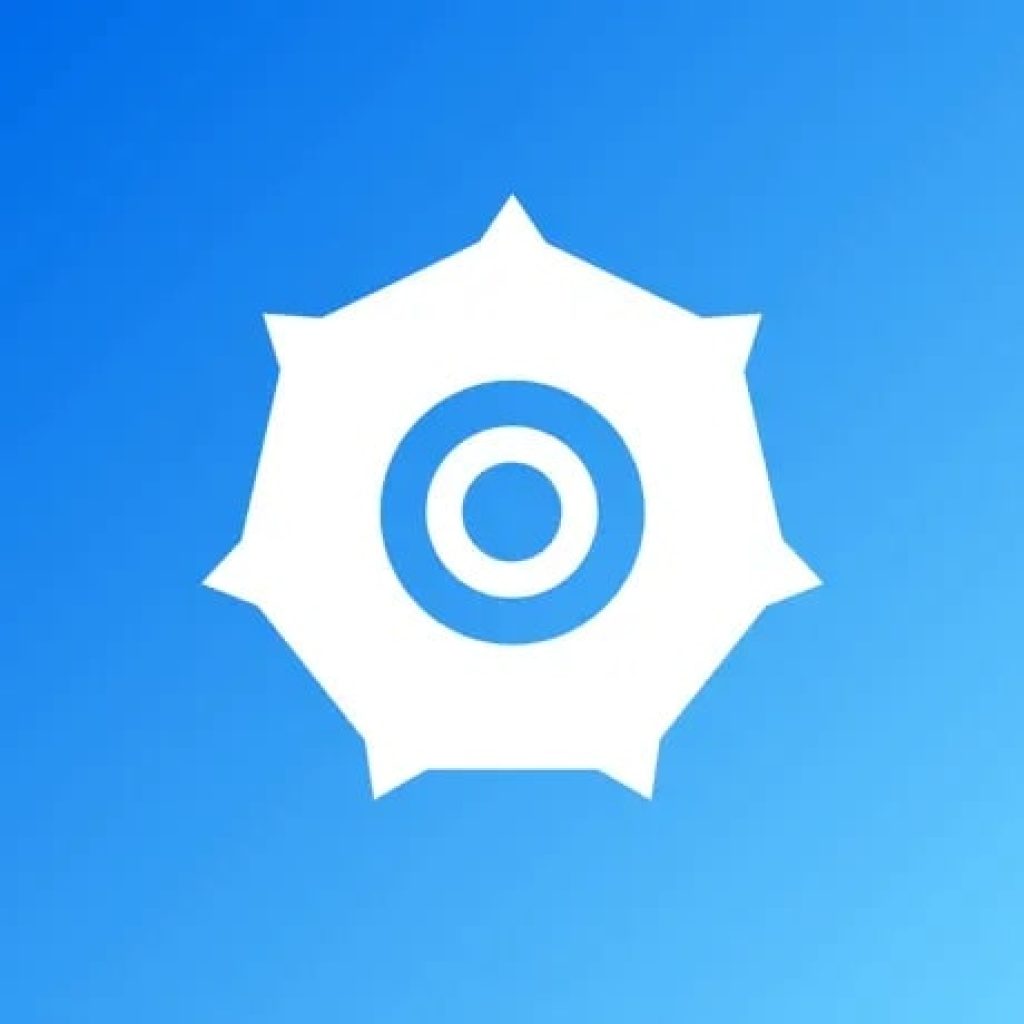 This mobile app with high-quality animation is perfect for decision-making and name-list compilation.
A bright and attractive app without unnecessary features will help you shuffle the names and get a random list of specified options without your participation.
Thanks to its simplicity and fun atmosphere, the app can be successfully used with children and the elderly. You can easily get the answer of fate to the question you care about, make a list of students for the survey and conduct a lottery at home.
None of the participants will be able to change the end result. The app uses a random number generator, which is the basis of most slot machines.
The app will help you draw a random list of participants, get the name of the winner, or make a difficult choice. The whole process is accompanied by a pleasant sound accompaniment. Give ordinary everyday activities an atmosphere of mystery and celebration.
The coin flip function simulates a game of eagle/ratchet. It is convenient to use when answering a yes/no question. Finger Spark allows you to try your luck with up to 30 players at a time. Just touch the phone screen and find out who is lucky today.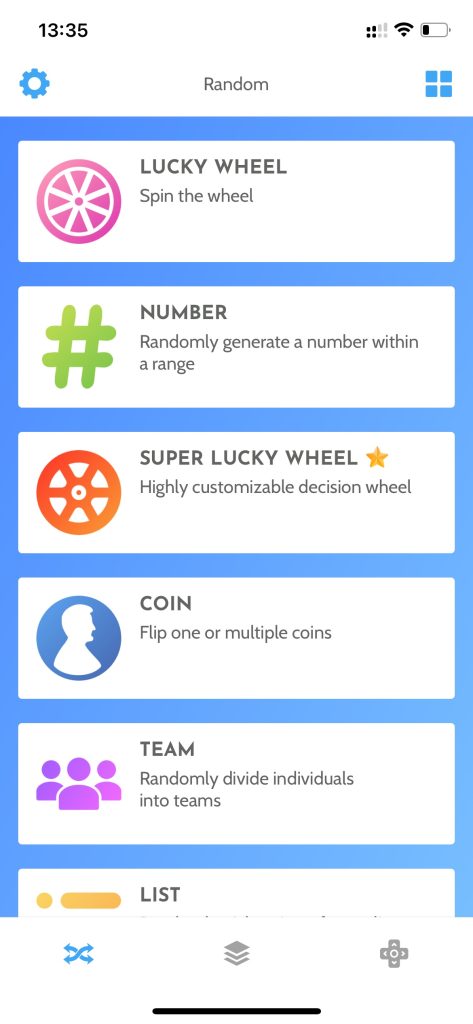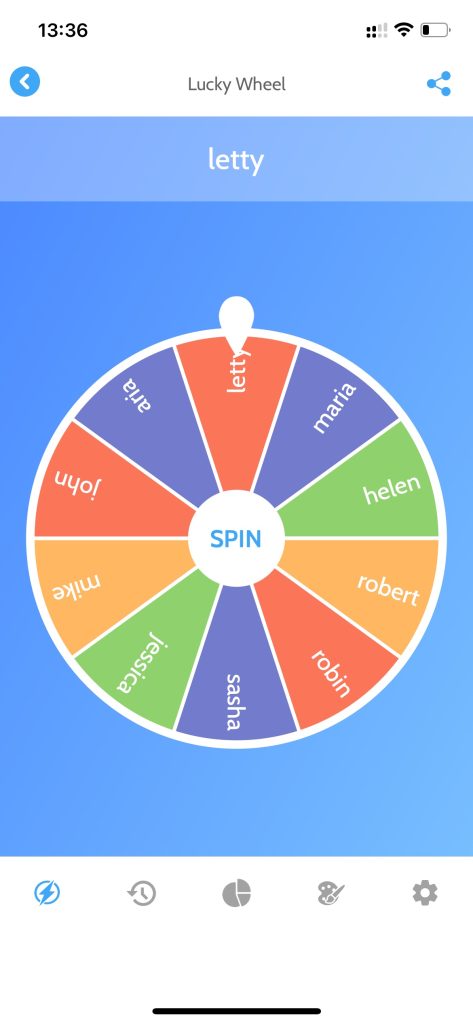 The bright design and festive animation will help lift your spirits and have fun.

You may also like: 7 Most Popular Apps for Tweens (Android & iOS)
Decisions – Spin Wheel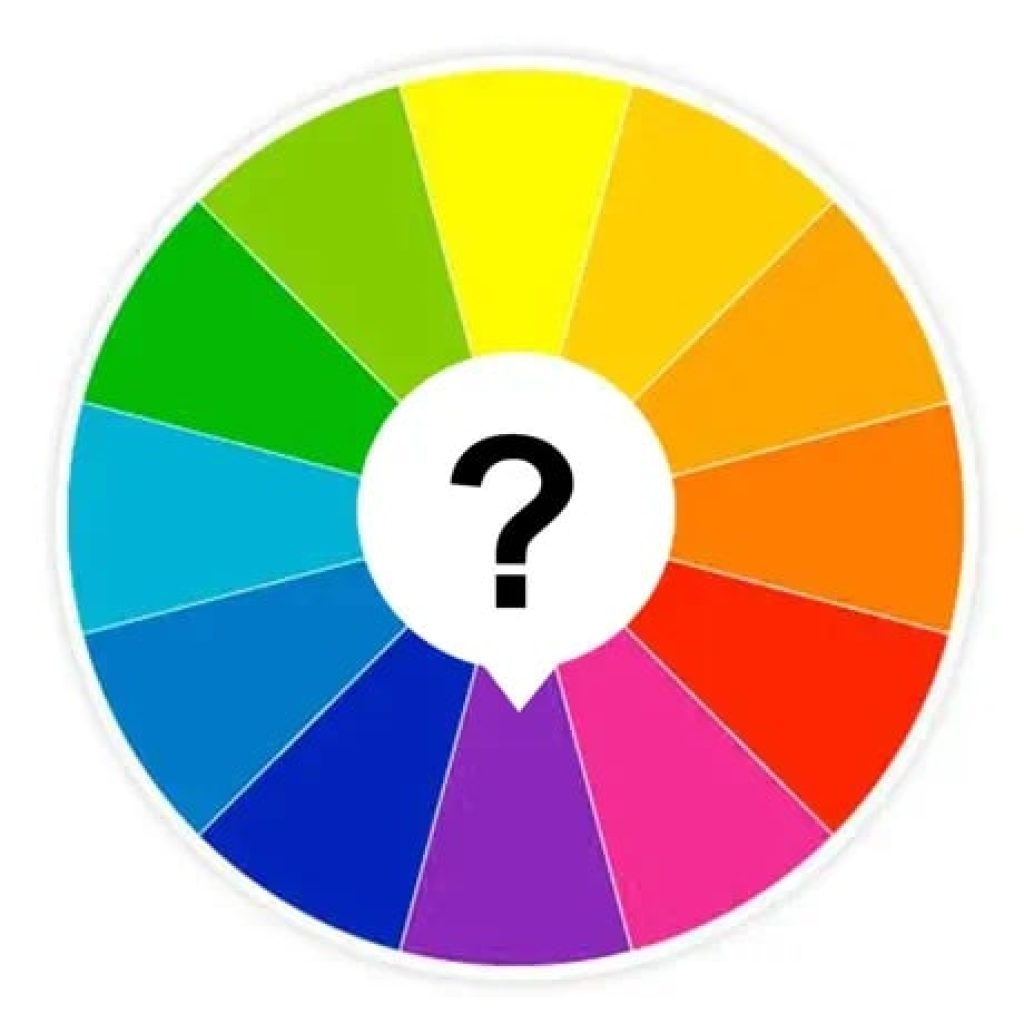 This is a useful app for those who have difficulty making a choice. This service is straightforward, so you can use it right after installation.
Its task is to make it easier for you to choose one option or another. Let fate and chance do it for you. Where can you use the app? The Wheel of Names will allow teachers to make a list of students who have to show their knowledge.
It is indispensable during the holidays to play Secret Santa. There's nothing easier than entering the names of participants and spinning the wheel.
The app is perfect for lotteries and choosing the winner at raffles. Find out which number you'll be performing under as part of your school concert.
In addition to the list of names, the app also allows you to avoid making difficult choices. You can ask absolutely any question, and the wheel will offer you one of the possible choices. Don't take it too seriously: the app is used as entertainment.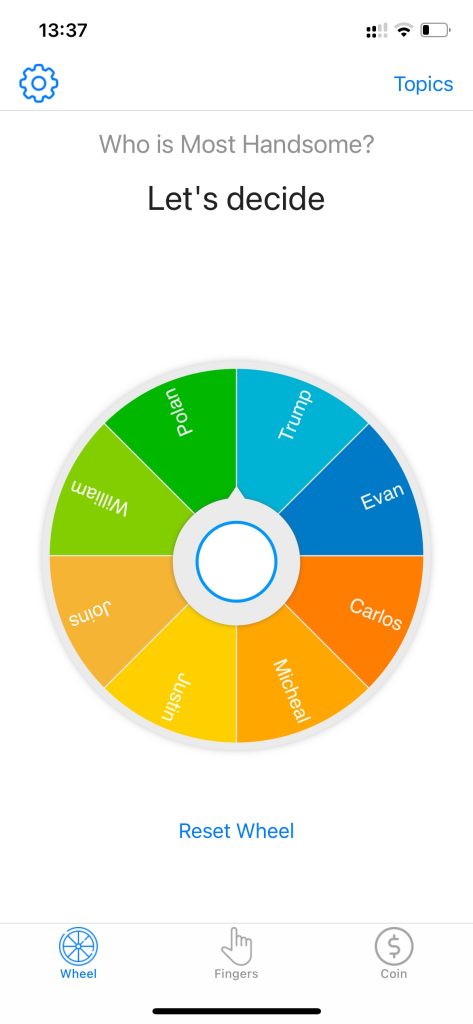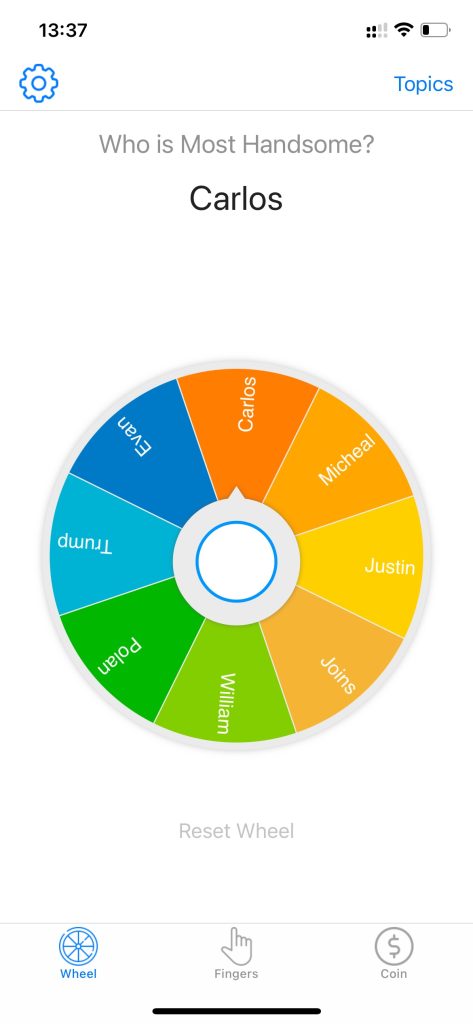 A bright design, a large choice of colors, and an infinite number of lists. Install the Wheel of Names app and test your fate.

Pickster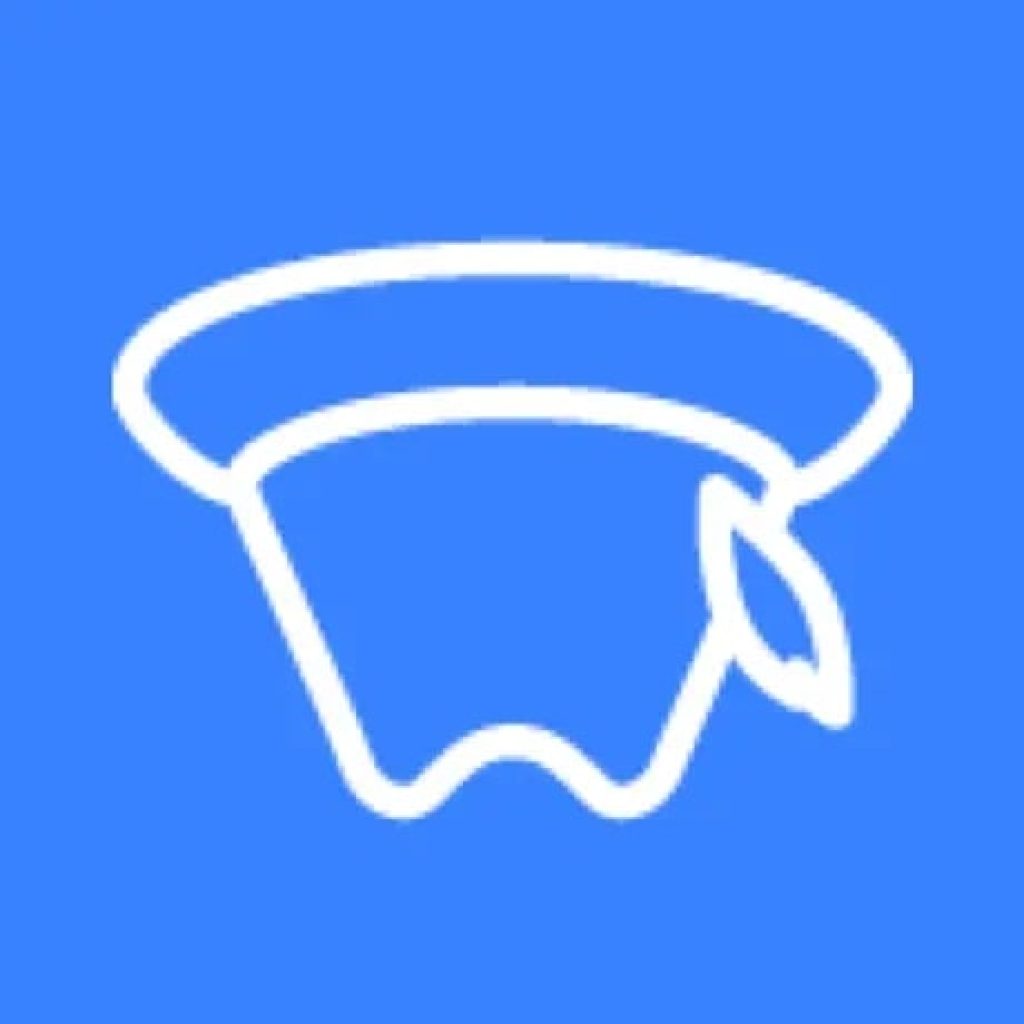 The simple and reliable mobile app Pickster will help you to find the answer to any question. All you have to do is download the app and write down your options.
Besides, the app is actively used by teachers and educators to make objective lists of their students. No hard feelings or claims: everything depends only on your luck.
You no longer need to flip a coin or pull a match to determine a winner. No need to pull notes out of a hat: the Pickster app is as simple and easy to use as possible.
Create as many lists as you want. You can easily make changes to the ready-made lists. Enter names yourself or import them from your electronic device's memory in text format.
With one tap you can take a screenshot of the drawing and send it to your contacts. Duplicate the finished list of names to your phone's clipboard. Create a list of names in alphabetical order or specify other sorting options in the settings. The app will automatically monitor for duplicate names.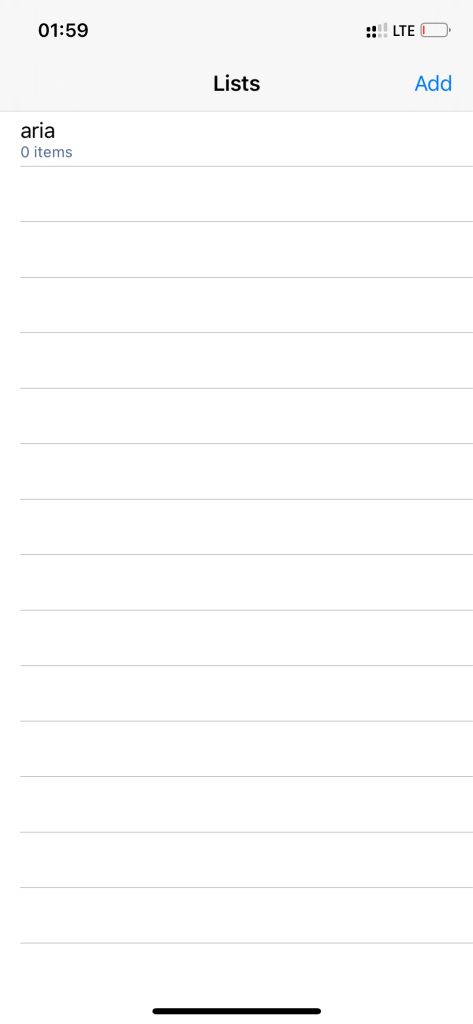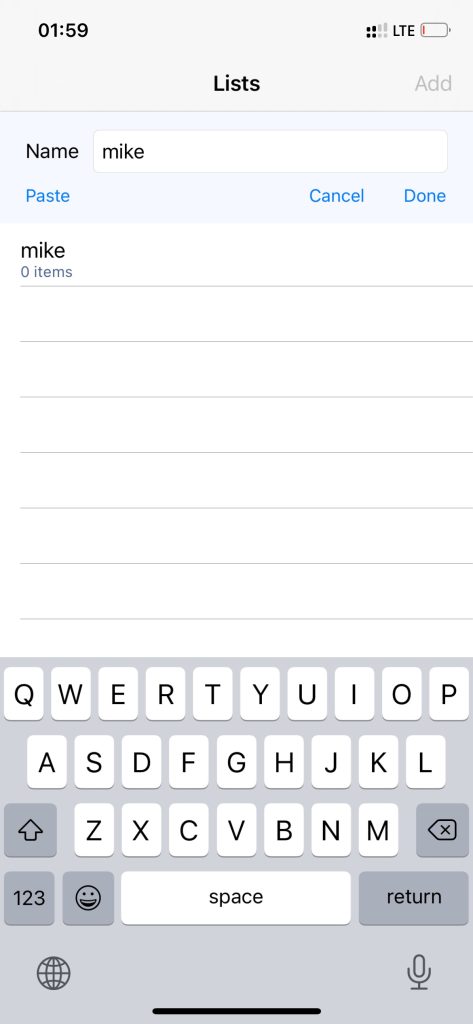 Enjoy the ease of use without the ads. Let the Pickster app simplify your life and add a nice excitement to your daily routine.

Random Name Generator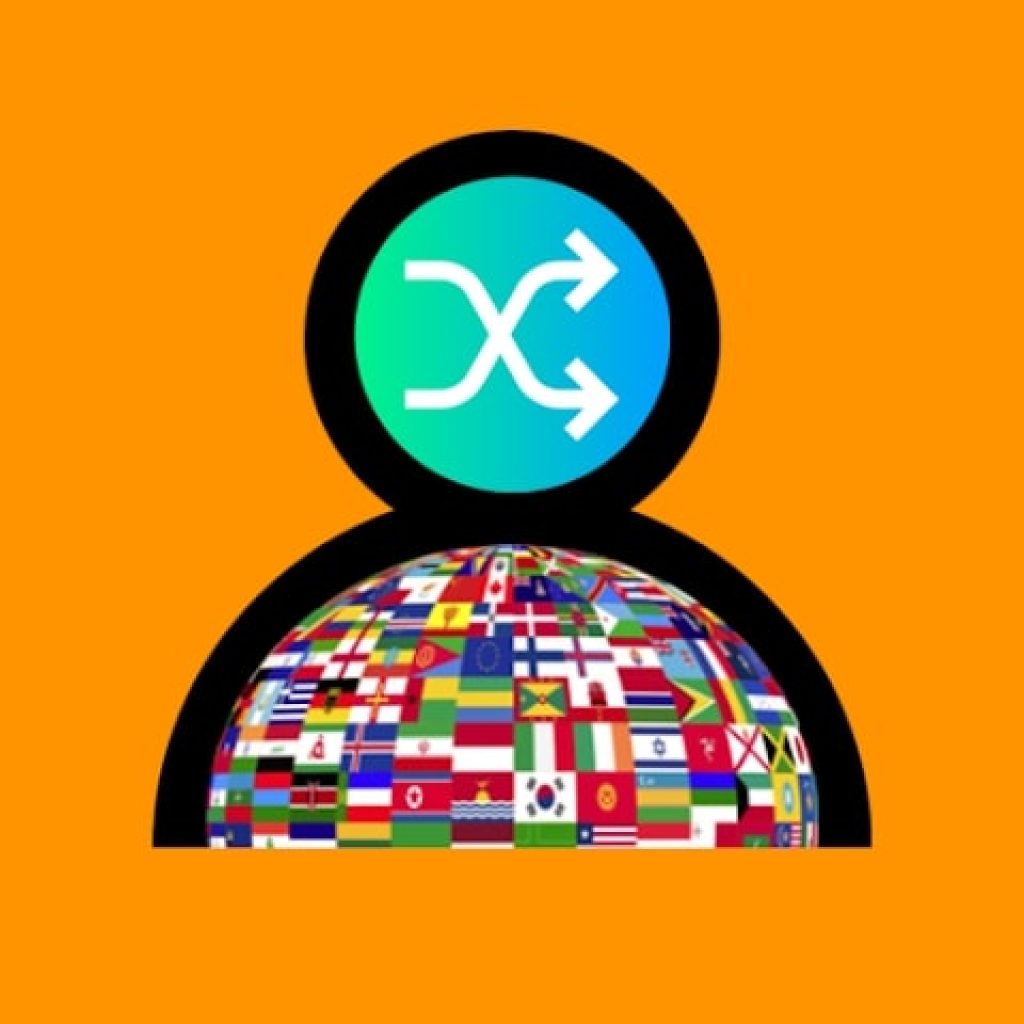 Are you an art person and want to hide your true name? Or do you need to decide who in your company is paying the bill at the coffee shop today? Use the Random Name Generator mobile app for this purpose.
It will allow you to generate an unusual name that is perfect for you. Besides, you will be able to choose the winner of the drawing objectively and fairly.
The app allows you to get unusual first and last names in different languages. Use the result for social media pages, artwork signatures, and prints in newspapers and magazines.
You are guaranteed to get only the most creative names and surnames. You will not have to puzzle over your desired nickname – just use Random Name Generator.
The app will do a great job of creating actual lists. Do you want to play a game but the number of players is limited? Let chance and luck decide who will take part in the game. This way you will avoid resentment from the losers.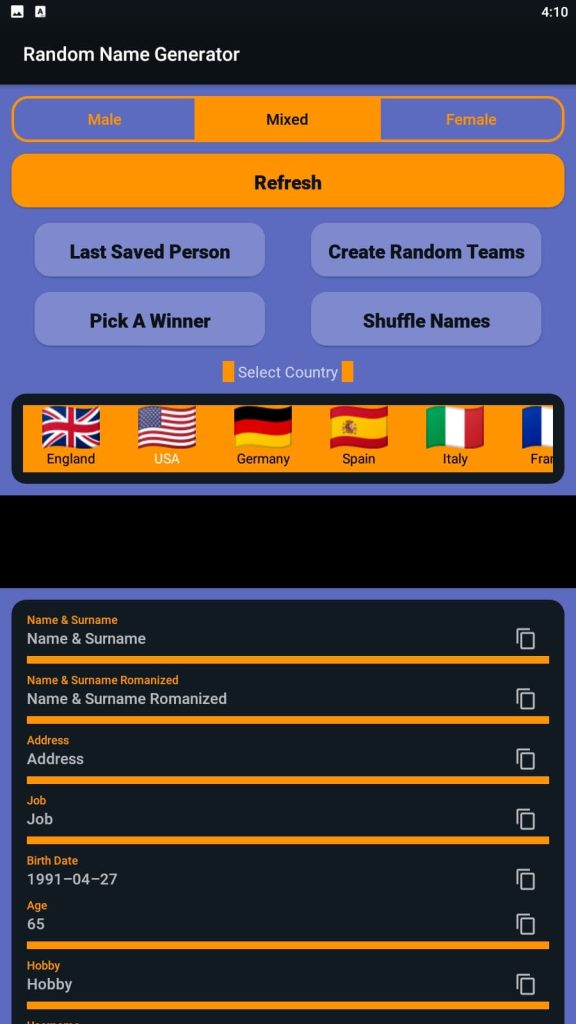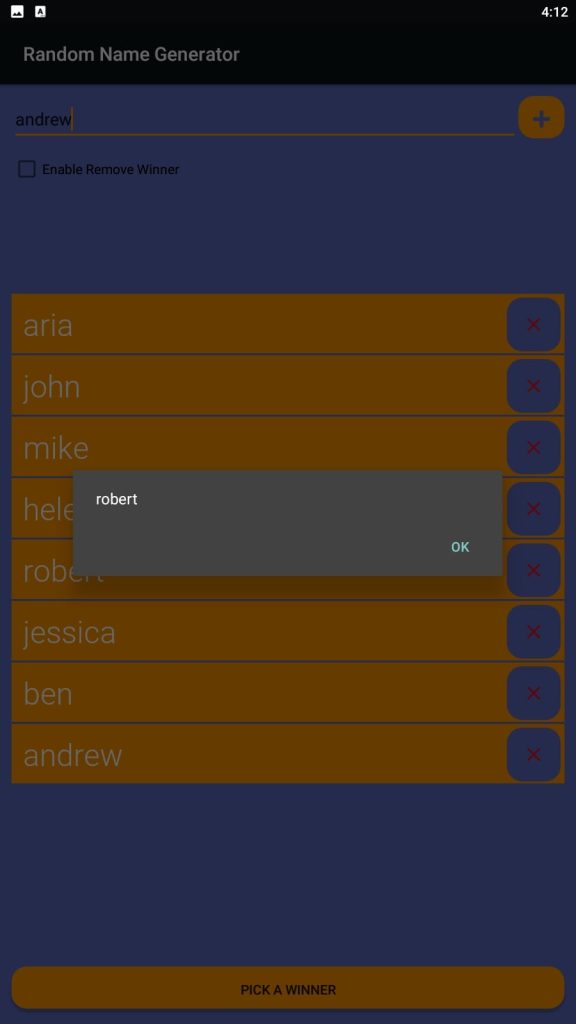 Import the lists of names so that the app assigns a sequential number to each name without your involvement. Let go of the burden of responsibility and let chance decide.

Random Name Picker – Raffle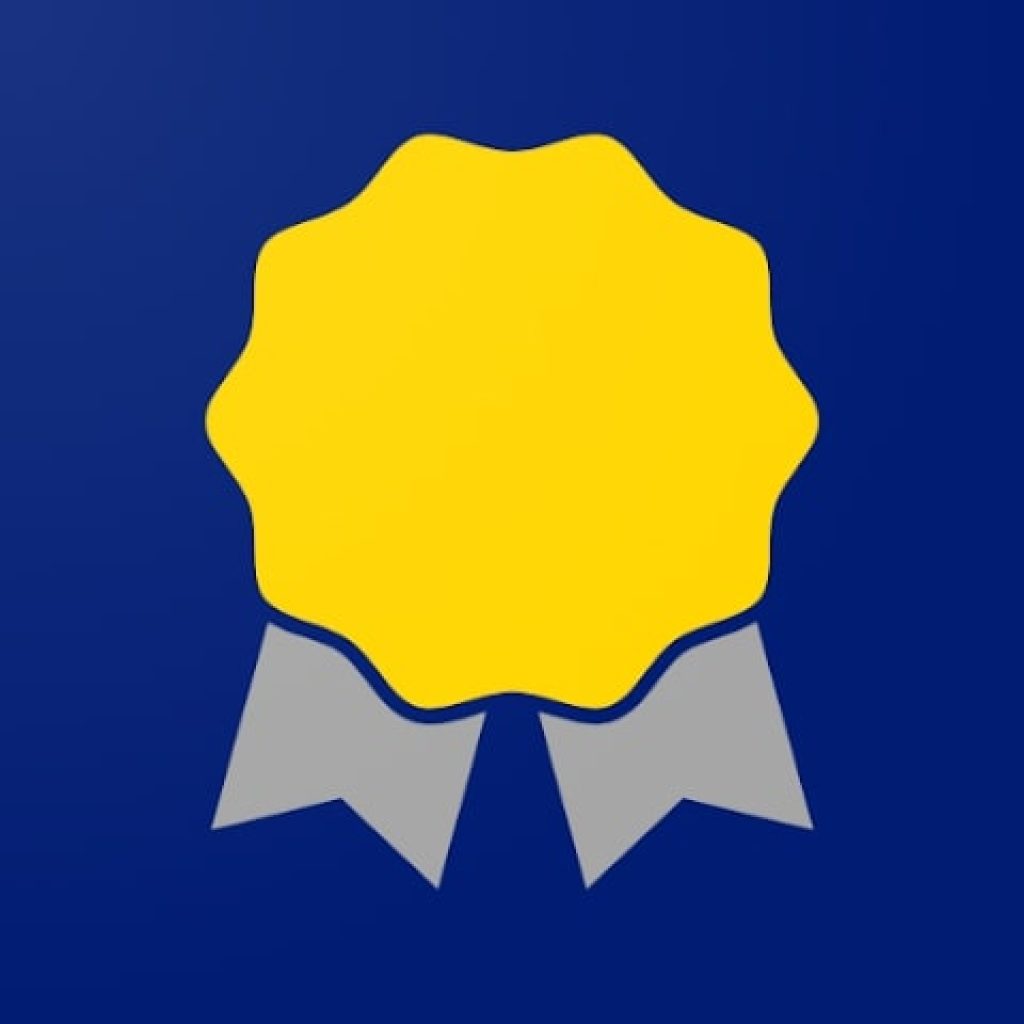 Are you a frequent organizer of quizzes and drawings? Do you want to make the game fair and unbiased? The Random Name Picker – Raffle app will definitely help you with that.
Random Name Generator works on mathematical principles that do not depend on the wishes of the players, their numbers, and other reasons. The app is really simple and understandable for all participants.
You just have to install the program, fill in the fields with the names and click Start. This app will instantly select one of the suggested names or make a list in random order.
The developers advise using the app as entertainment and not to take it too seriously. Funny animations and bright background colors will help lift your spirits and add an air of mystery to everyday activities.
You can customize the number of responses to your liking. Create as many lists as you want. Share Random Name Picker – Raffle with your friends to play lotteries and raffles together.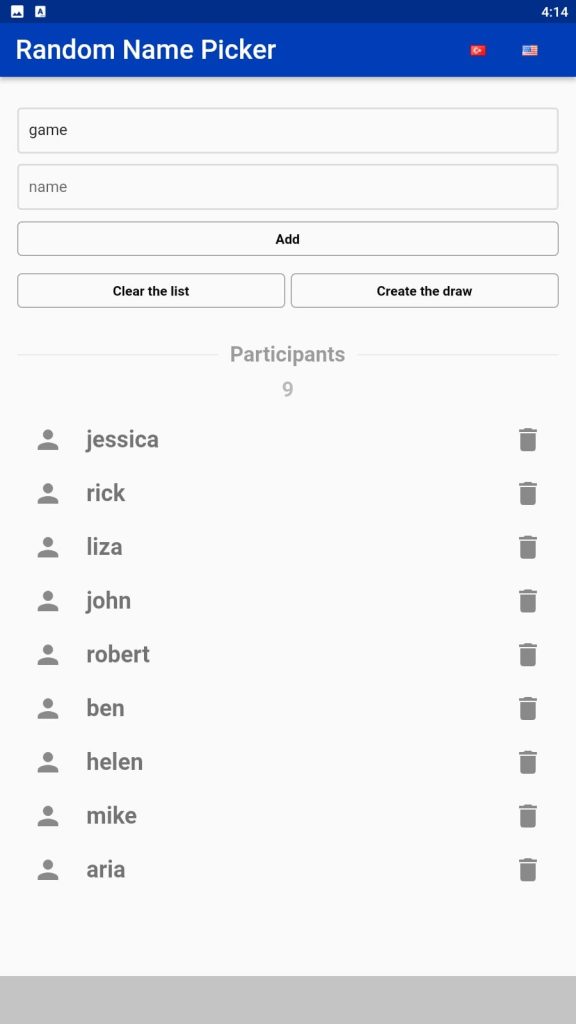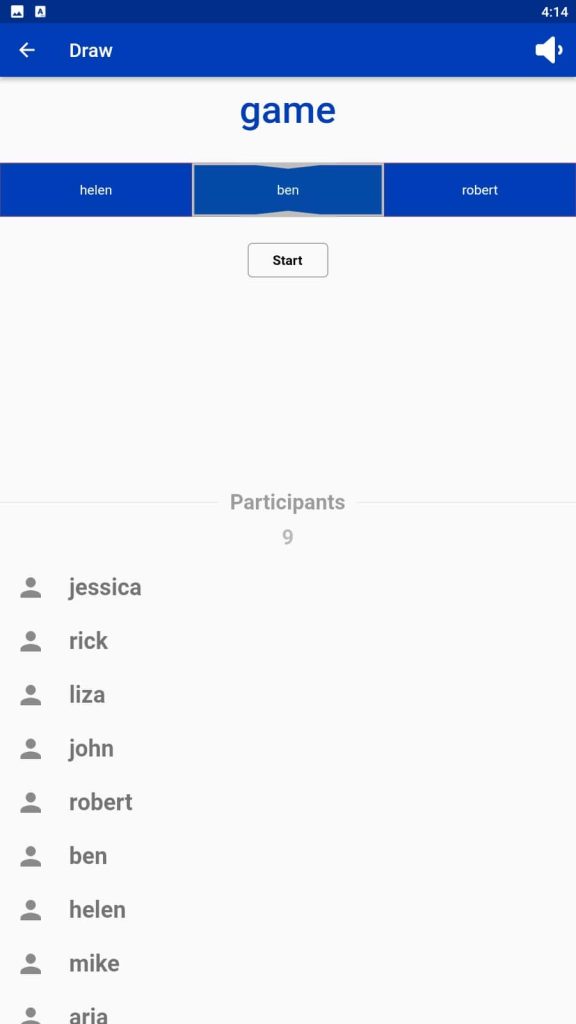 It takes up 8.5MB and is suitable for all electronic devices with Android 5.0 and later. Don't miss your chance to simplify the picking process and make it as unbiased as possible.

You may also like: 11 Games Where You Can Marry Other Players (Android & iOS)
Random Name Picker
If you often can't make a decision and need help, be sure to install the Random Name Picker app on your phone. It will help to solve even the most difficult question, and you will experience interesting emotions.
It is also indispensable for contests, lotteries, and raffles. Let Mr. Random decide the fate of the participants, and you just have to announce the result.
The app is really simple and straightforward and can be used with kids. To get started, install Random Name Picker and make an up-to-date list of names or choices.
You can type in each name manually or download it in a txt file from the clipboard of your electronic device. Tap the screen and get the result. The app is based on a random number generator, which eliminates unfairness and subjectivity.
Determine the order of participants, assign numbers in the lottery and choose a winner. Ask the app questions that you find difficult to answer and get an answer instantly.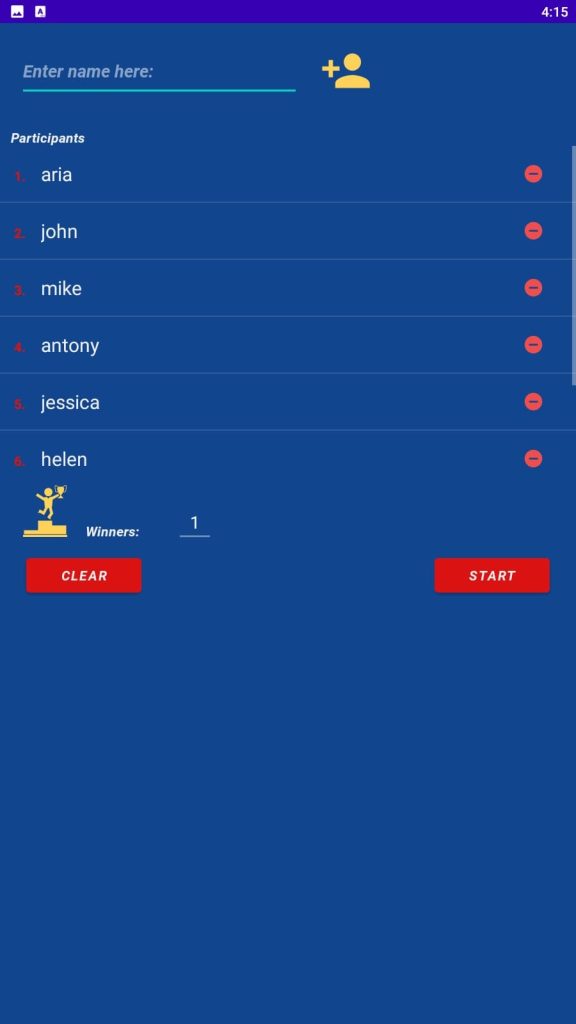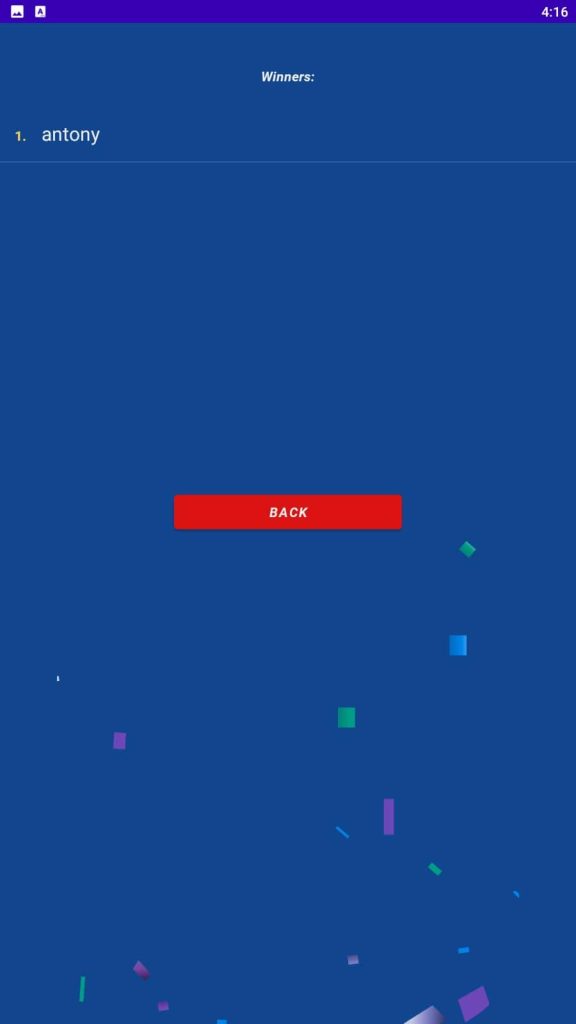 The app is great for fun companies who want to have a great time. Come up with a task and get the name of the performer on your screen. Random Name Picker will provide you with a pleasant leisure time with your friends and family.