If you have played dress up games, you noticed the bad atmosphere among adult players. Still, the genre is focused on children. Thus, everything is not suitable for adults. Soft pink designs of games, boring and simplified mechanics. And if there is no what suits – you need to make your own, good and high quality!
Want to make the most like the model itself? Learn the basics of style and train to combine elements of the wardrobe? Do you like to represent your favorite characters in non-standard attire?
Or "dress up" for you is an easy way to think up your own heroes for your visual novel, which will be a bestseller in the future? This list will help you choose the best dress up game.
Glamland: Fashion Show, Dress Up Competition Game
If you are fond of fashion, we have to bring your attention to Glamland.
In this game, you can visit various places, boost your stylist skills, combine assorted clothes, win competitions, and obtain points!
Once you have downloaded the app, you can sign in with Facebook or play as a guest. Thereafter, you will instantly get straight to the subject.
So, the process of clothes selection is pretty simple. Each time the app gives the task to make a prominent outfit. You should select the most suitable dressing items to fulfill the task.
There is a great variety of categories – e.g. Tops, Bottoms, Shoes, Hairstyles, Bags, Jewelry, etc.
Tap on the necessary sections to choose the desired outfits. When everything is ready, click on the Complete button. In the last stage, the app estimates your work and gives you rewards.
In case you have forgotten about the occasion you are preparing for, click on the Tips button. Plus, you can even adjust the skin tone of your model or use an integrated auto-translate option.
As you create various outfits, you will gain coins. These coins allow you to buy new dressing items.
Moving on, Glamland comes with the built-in Spin section. Here you can try your luck. Just press the Spin button to receive valuable rewards.
In addition to the aforesaid, we were impressed by the game's colorful graphics. All the characters and locations are developed in detail. The background soundtrack will plunge you into the special playing atmosphere.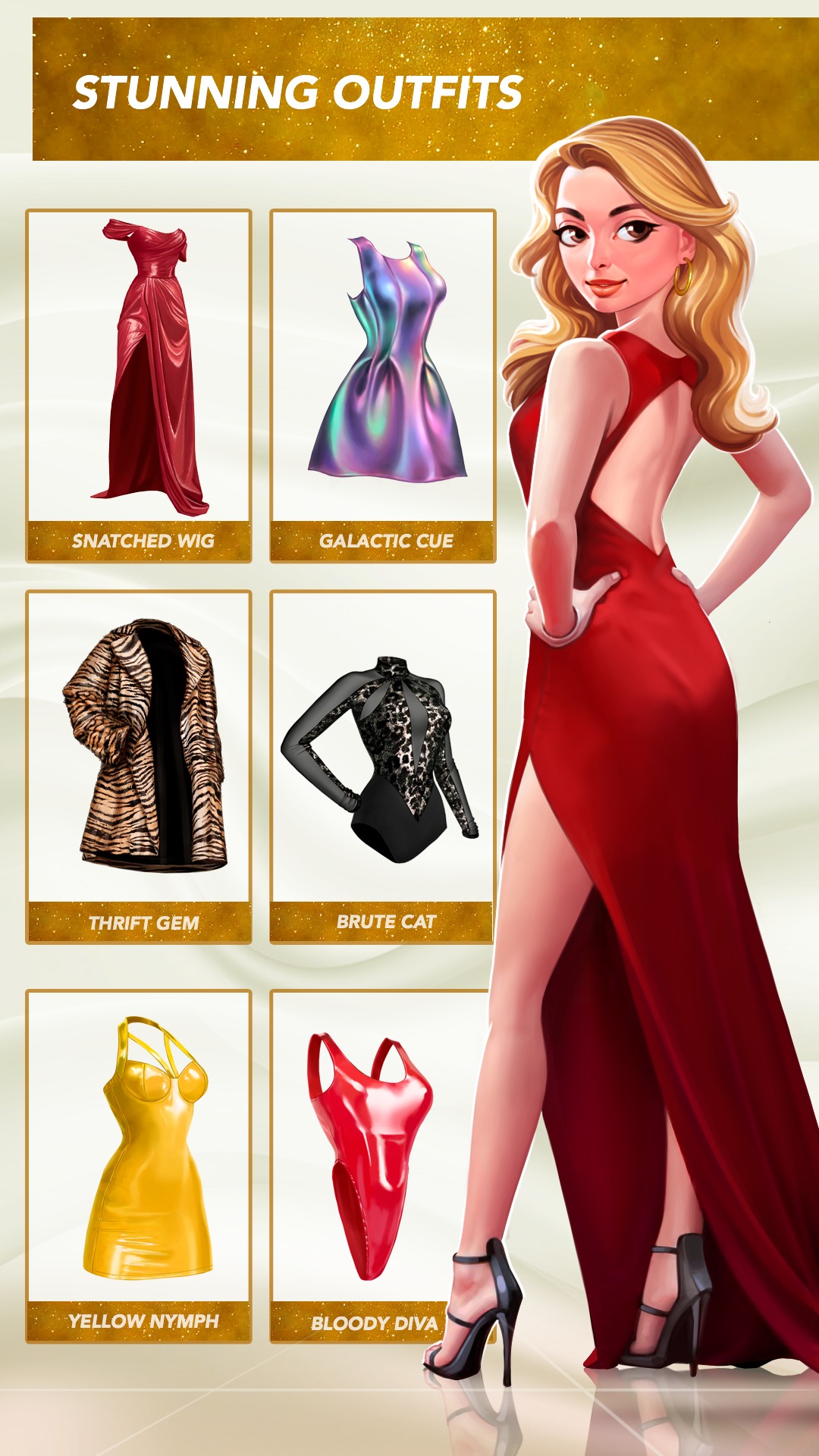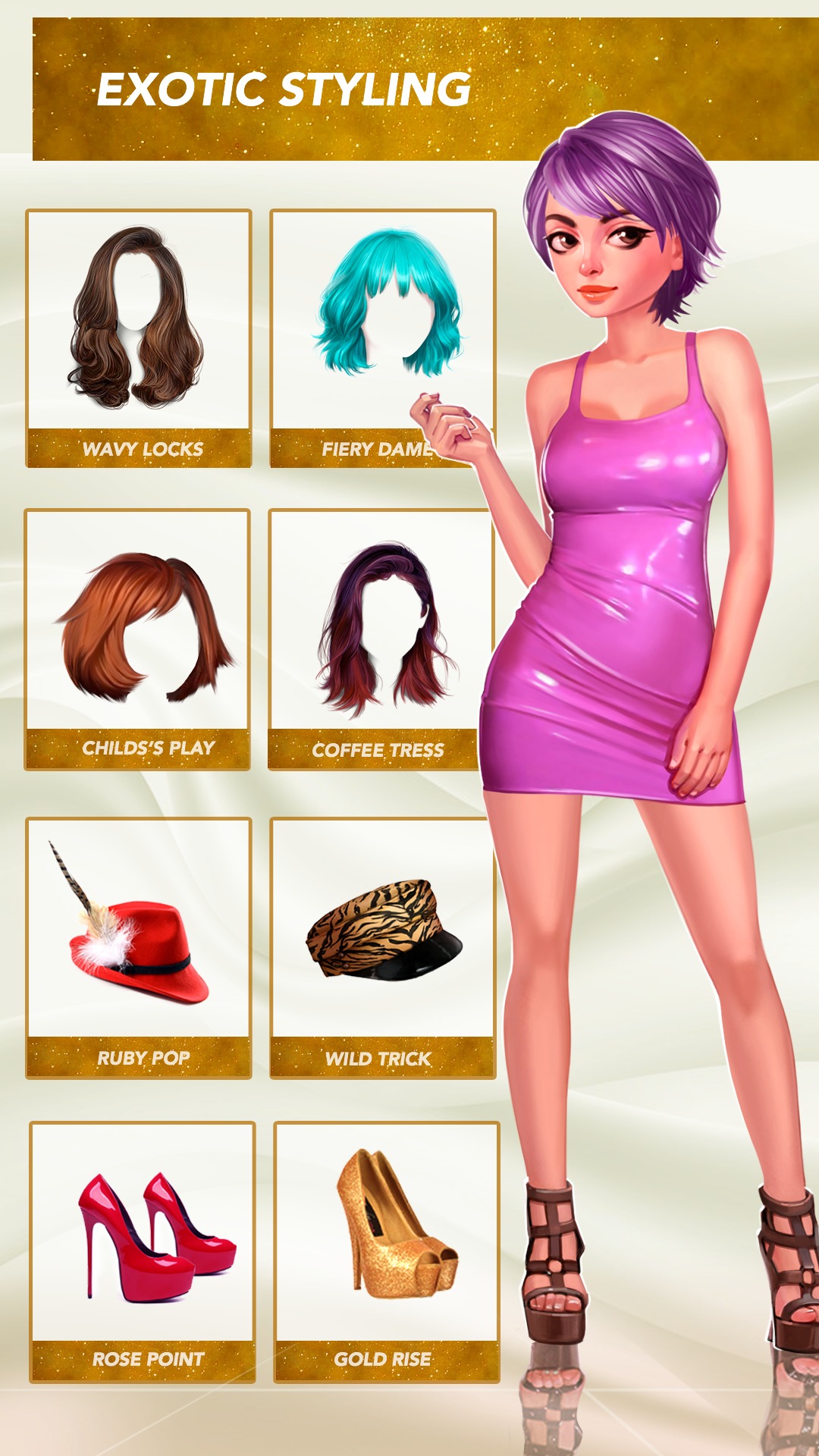 You may also like: 11 Cool games like Huniepop for Android & iOS
Covet Fashion
Create your own unique style with the game Covet Fashion. The main feature of this game is virtual shopping. Join other fashionistas or go shopping with friends. Discover new brands and unique clothes that will help you create your own unique style.
This game enables you to get or improve your style skills. This will help you with incredible clothes that you can fill in your closet. Every day you will receive a new challenge. You will need to collect a certain image and show your skills. You can also rate the images of other players. For the collected images you will receive useful game prizes.
The game features real brands. For example, here you can find Calvin Klein accessories or Rachel Zoe's clothing. There are about 200 different brands from the world of high fashion.
You have to prepare for events such as a photoshoot or a cocktail party. For this, you will have a choice of thousands of trendy clothes and accessories. You can also choose the perfect makeup or hairstyle.
As already mentioned, you can test the outfits of other people. Is this outfit really worth 5 stars? Or the player did not hit the target? You have to make a choice and show your taste in clothes.
Besides, you can play with your friends. Want to get advice or celebrate a victory? You can ask a friend. To do this, you need to register or connect to the social network Facebook.
A unique feature of the game is that you can buy real clothes. That is, you buy clothes in the game, then the character puts you on this thing. After evaluating it in business, you can accurately decide whether you need to buy it. This not only saves time but also helps in meeting new brands.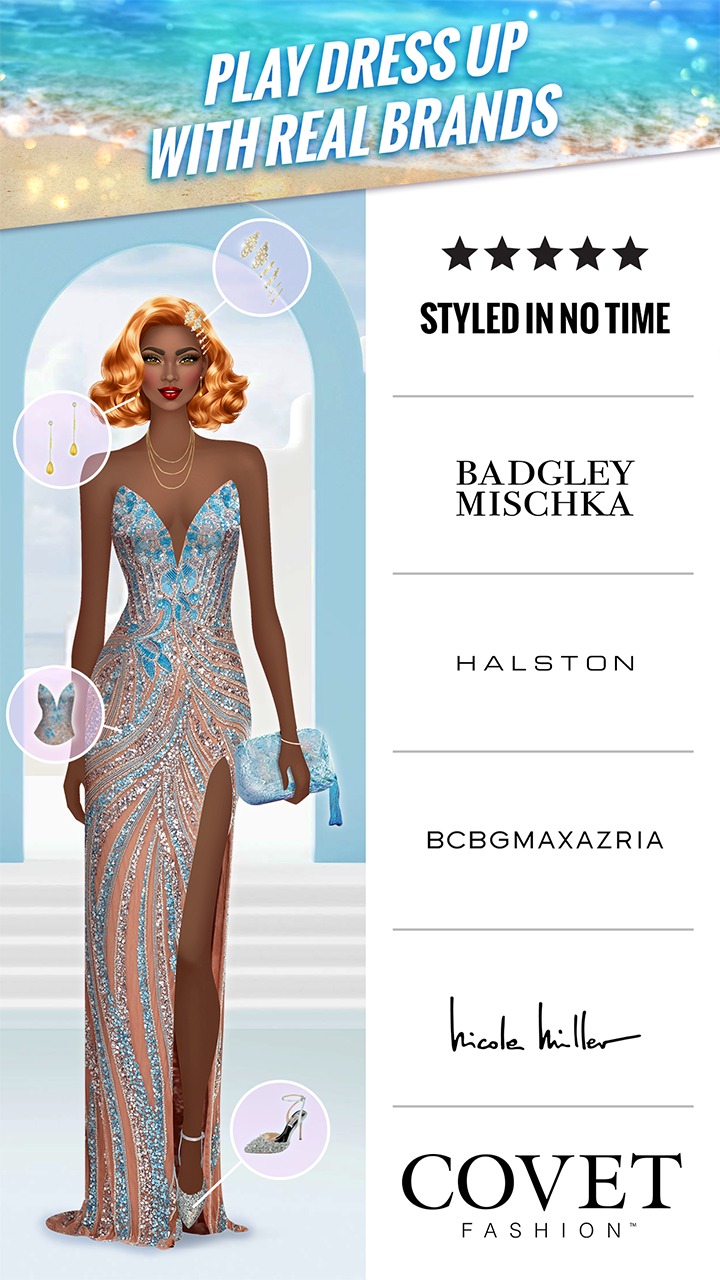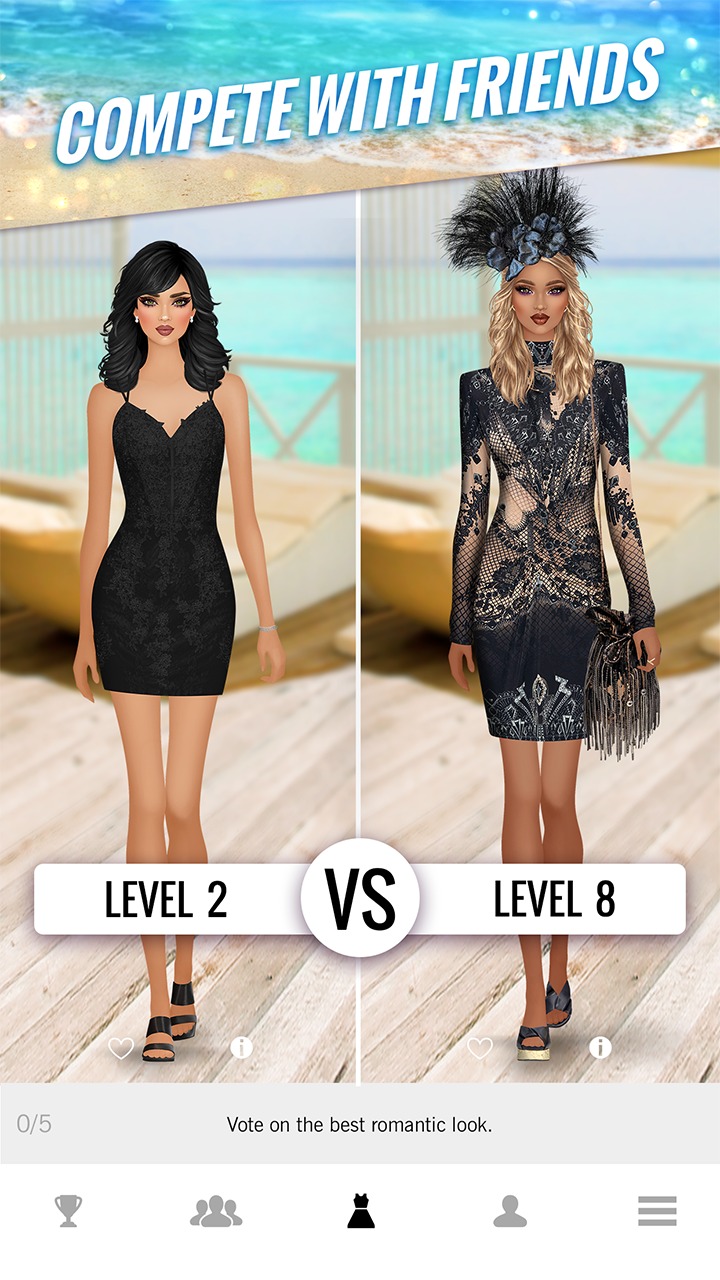 Kim Kardashian: Hollywood
Do you love the Kardashian family? Then you can combine business with pleasure in the game Kim Kardashian: Hollywood. Take part in stellar adventures. Create your celebrity and go the hard way to success.
Create a new superstar. You can change her appearance. Various options and styles are available for this. You can take part in an interactive journey through the world of glory. Meet celebrities, make new connections, and chat with loyal fans.
You can become a new top model, famous actress or fashion designer. It all depends on you. Conquer the fashionable world of Los Angeles. Visit expensive boutiques, trendy clubs, and luxury villas. Travel to cities like Miami and New York is also available.
Start a relationship with celebrities. You can find them at the most popular parties and in trendy clubs.
In the game, you need to register through your profile on any social network. With this feature, you can chat with friends, help each other on the road to fame, and share experiences.
Game features:
Creating a unique style. Choose the color and shape of the clothes. In the game, new collections of clothes from fashion designers are constantly appearing. Collect them all! Create your own collections of fashionable clothes. Seasonal new items and a variety of outfits for all events are also available.
Take part in weekly events and tournaments. You can win exclusive clothes in New York Fashion Week. Attend themed parties. Lead the star pedestal. Go on dates and get new clothes from your partner.
In each category, new levels and achievements appear monthly. New poses and backgrounds for stylish photos. Sometimes new countries and cities appear in the game. For example, Brazil, Rio de Janeiro, Santa Monica, Tokyo, and many others. It depends on the season. Here are also available new locations for photo shoots.
When the holiday is coming, new decorations for the interior appear in the game.
Pets. Available over 30 cute animals. The game regularly appears new clothes for your pet.
The game Kim Kardashian: Hollywood is free for both Android and iOS platforms. Though it has in-app purchases.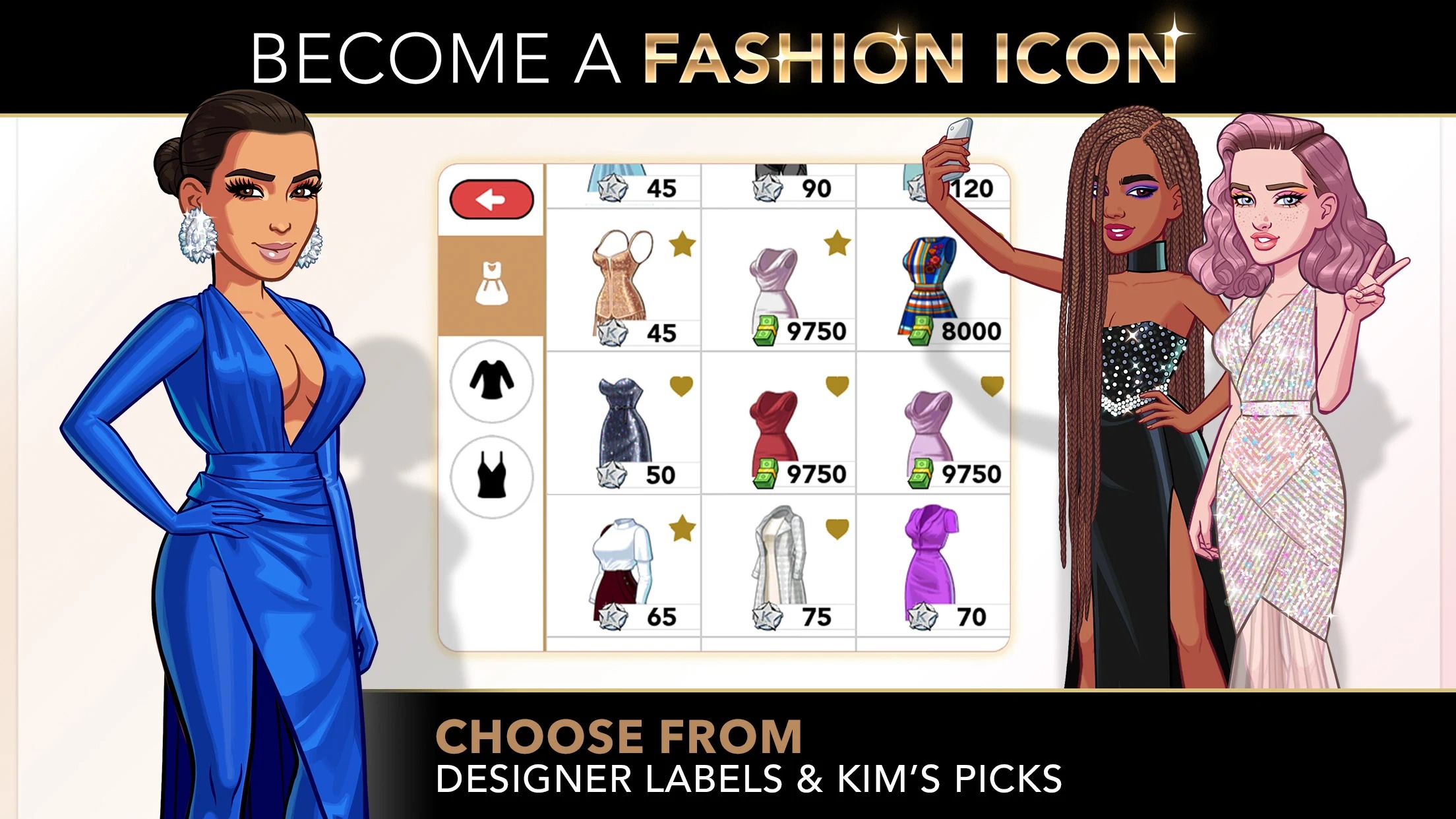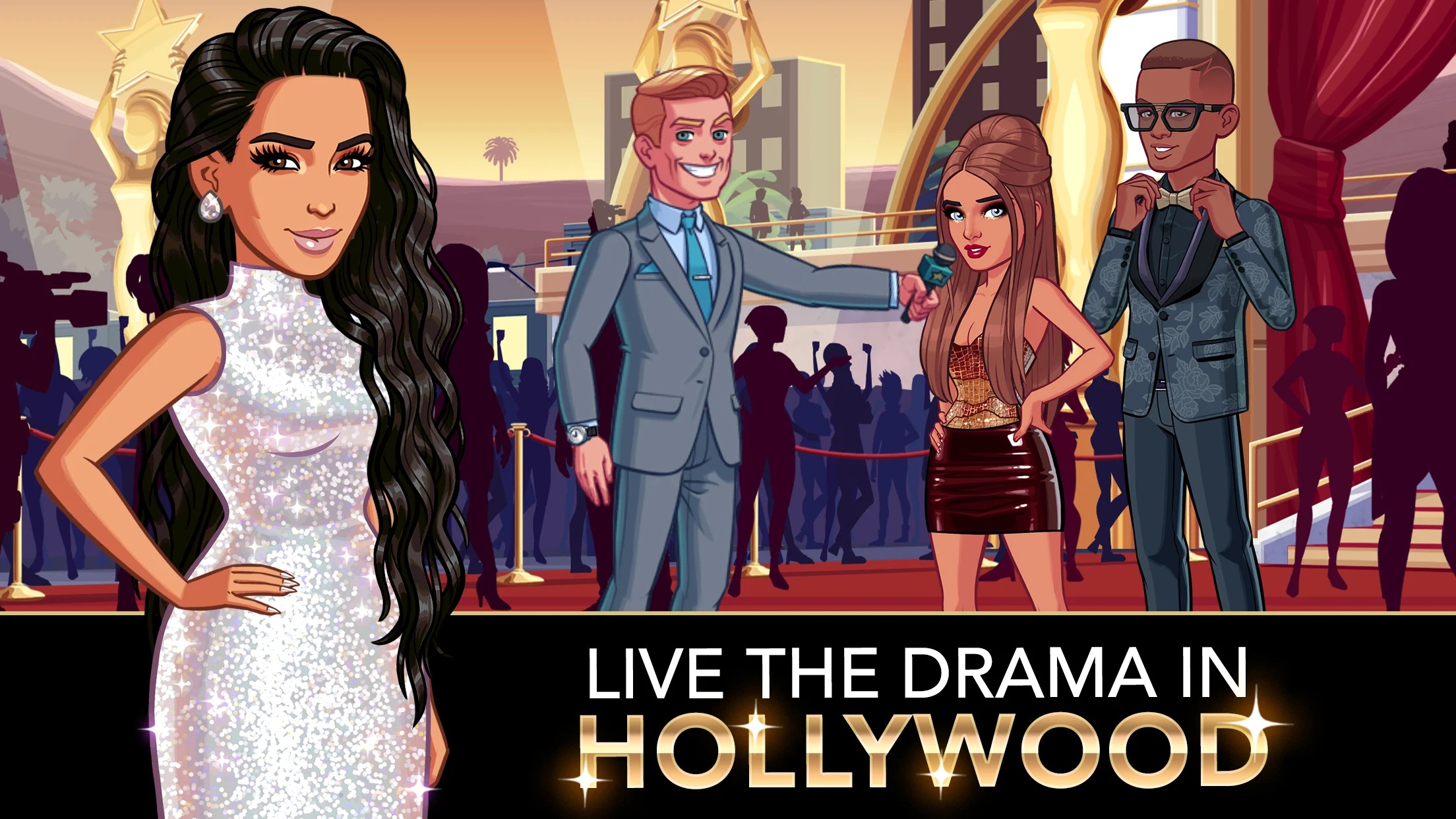 Lady Popular: Fashion Arena
The game Lady Popular: Fashion Arena is suitable for all fashionistas and girls with a great sense of style. Here are the main themes of high fashion: celebrities and famous models.
At the beginning of the game, you can choose the desired race and nationality. Next, you get a finished model with an ideal face and figure. At your disposal will be more than 160 wardrobe items. For example, dresses, shoes, jewelry, pants, skirts, and more.
Choose any hairstyle and favorite makeup. All clothes are available from the start of the game. Thus, you can dress your character to your taste. You can also choose from the following 8 backgrounds:
Fashion magazine cover
Outdoor advertising in Hollywood
Fashion show
The Red carpet
Scene
Photo session
Shopping with the stars
The best beauty salon
All girls like to present themselves to something better and beautiful. After all, every woman deserves all the best.
All women of fashion would like to dress perfectly, but not always enough for this finance. In this game, everything is absolutely free. You can buy beautiful and modern things. You can make your dreams come true in this boutique. Besides, it will help you to work on your taste.
Here you have to pick up clothes under the model's face and her skin color. The image should be perfect. If you want to take a picture, then you need to click on the camera icon in the upper right corner of the screen. So you can brag of the achievements before girlfriends. Share your talents and the ability to dress up fashion models.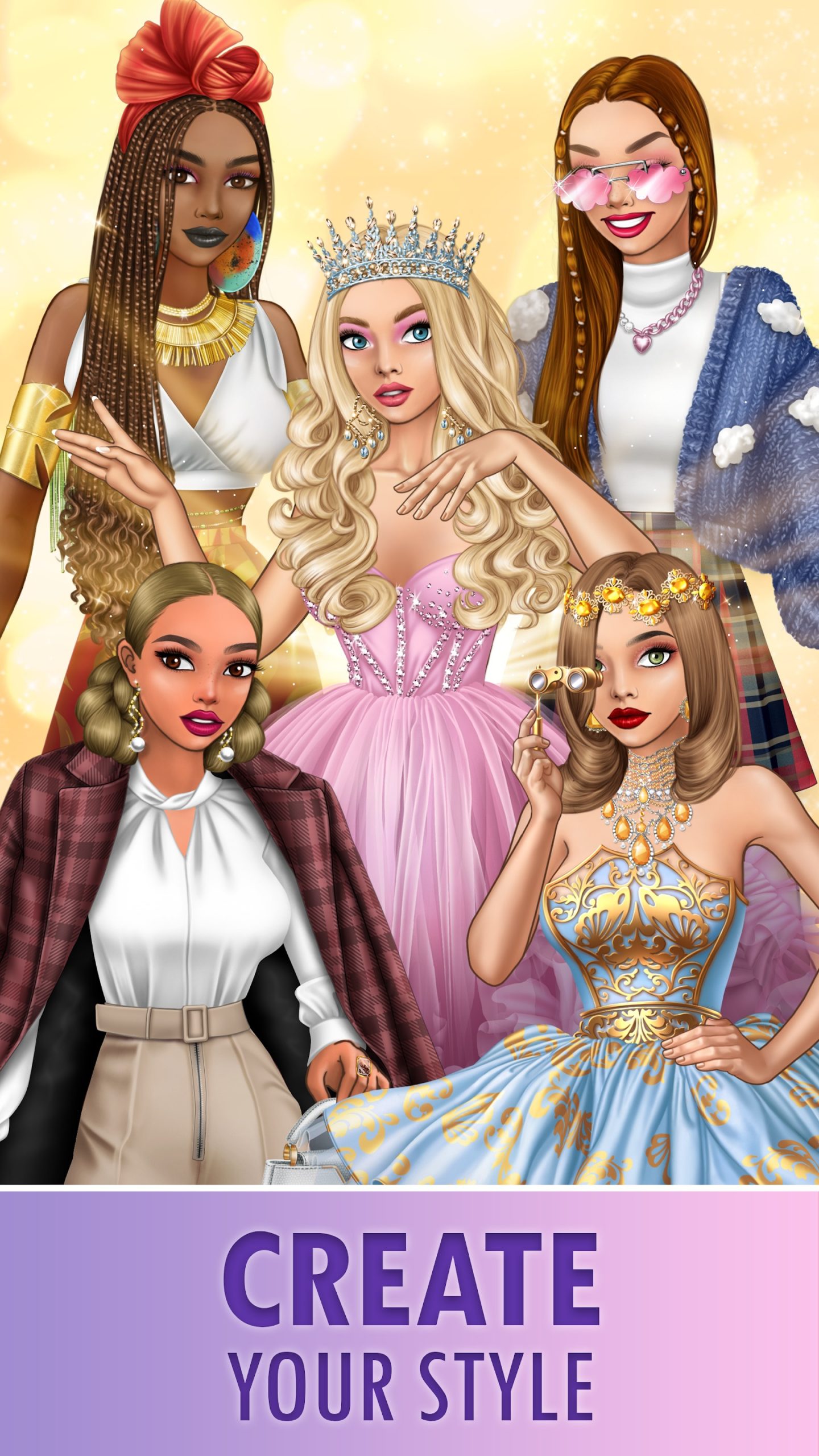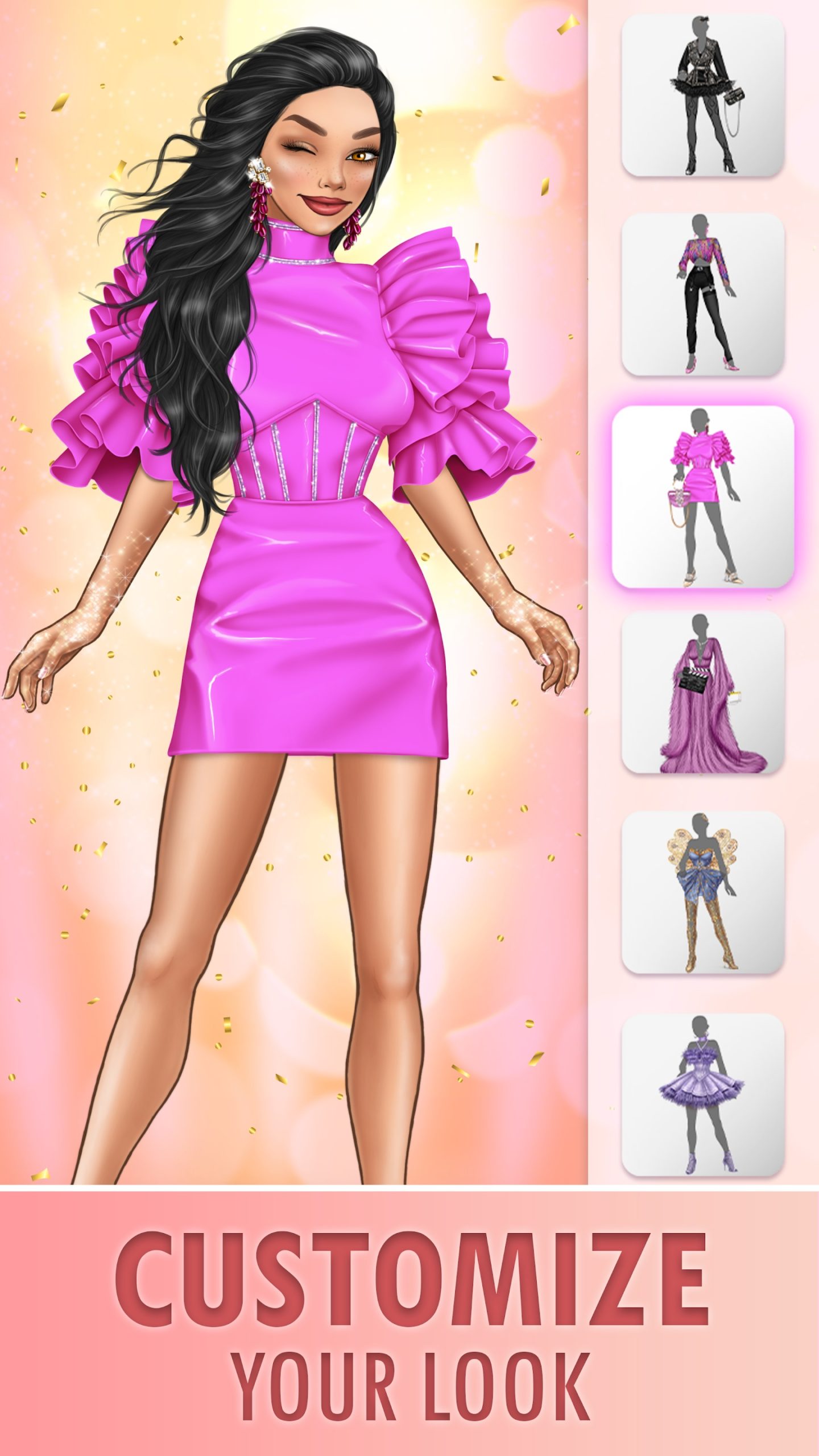 Fashion Fantasy
Fashion Fantasy is a popular dress up game. In this interactive game, players create their own style and compete with each other. Here you will not only learn how to select the best outfits but also get to know a lot of new people. You can also create the virtual lifestyle you have dreamed of.
When creating a character, you can customize every little thing. From the color of skin, eyes, hair and facial features, to make-up, clothes, shoes, and accessories.
Fashion Fantasy is not only a dressing game. Here you can create your dream apartment with unique items. You can also have a pet. In the game, you can build relationships. Find the perfect guy to match your personality and share your interests.
Game features:
Shopping center. Who does not like shopping? Large selection of clothing, shoes, and accessories. The fashion world is evolving every day. So you should make sure that you do not miss the latest collections of fashionable clothes.
Beauty shop. Here you can create the right makeup and choose the best outfit. Besides, you can combine all the clothes.
All your purchased clothes are stored here. You can try on everything and choose the best one.
This place will help you maintain your image. Choose a unique interior and furniture for each room.
Here you can show your style and find out how other players rate you.
Fashionable arena. You have to show your best outfits. Compete with other players to become a fashion icon.
Every day something interesting happens in the game. For assignments, you will receive valuable rewards and prizes.
Guys and fans. You can not only meet a charming guy but also arrange the best party in history. Invite your friends and show who the real soul of the company is.
Join the new club that will help you achieve new achievements.
Discuss the latest fashion news with your friends.
The game is available for iOS and Android devices.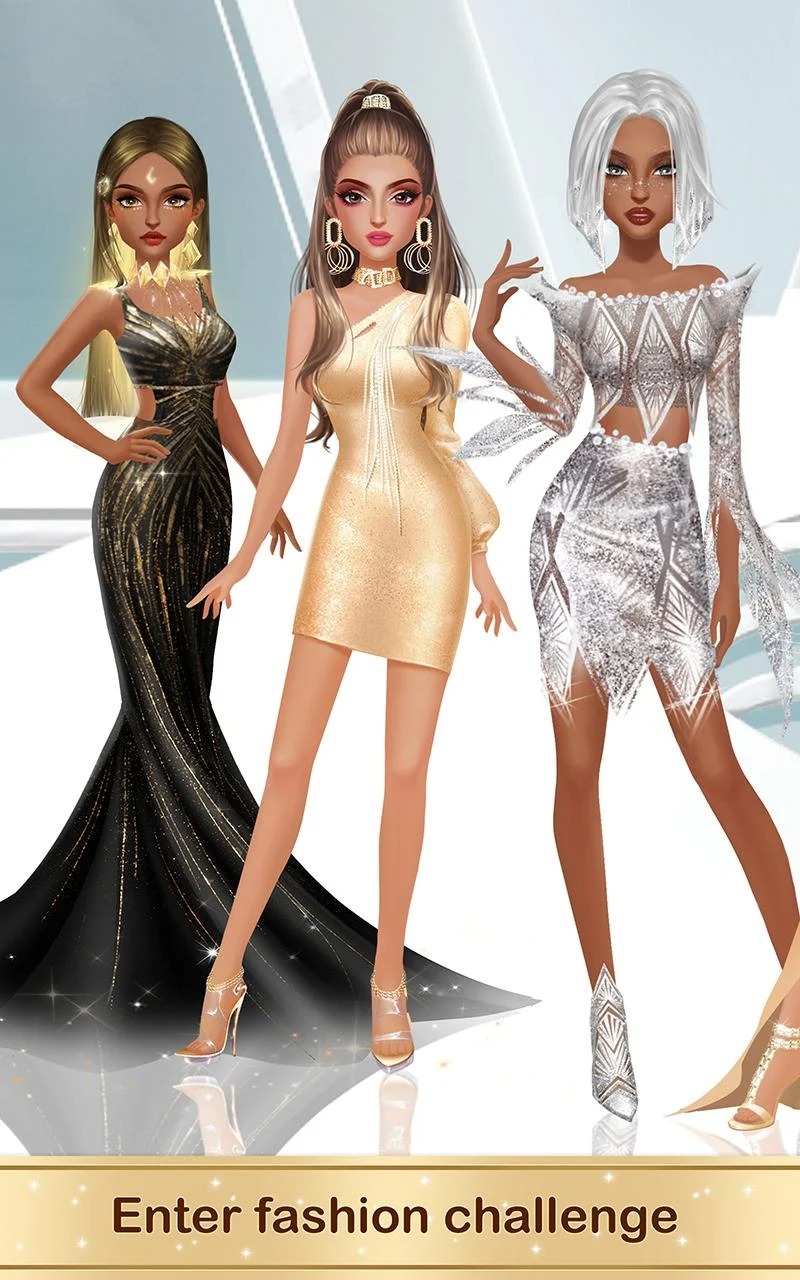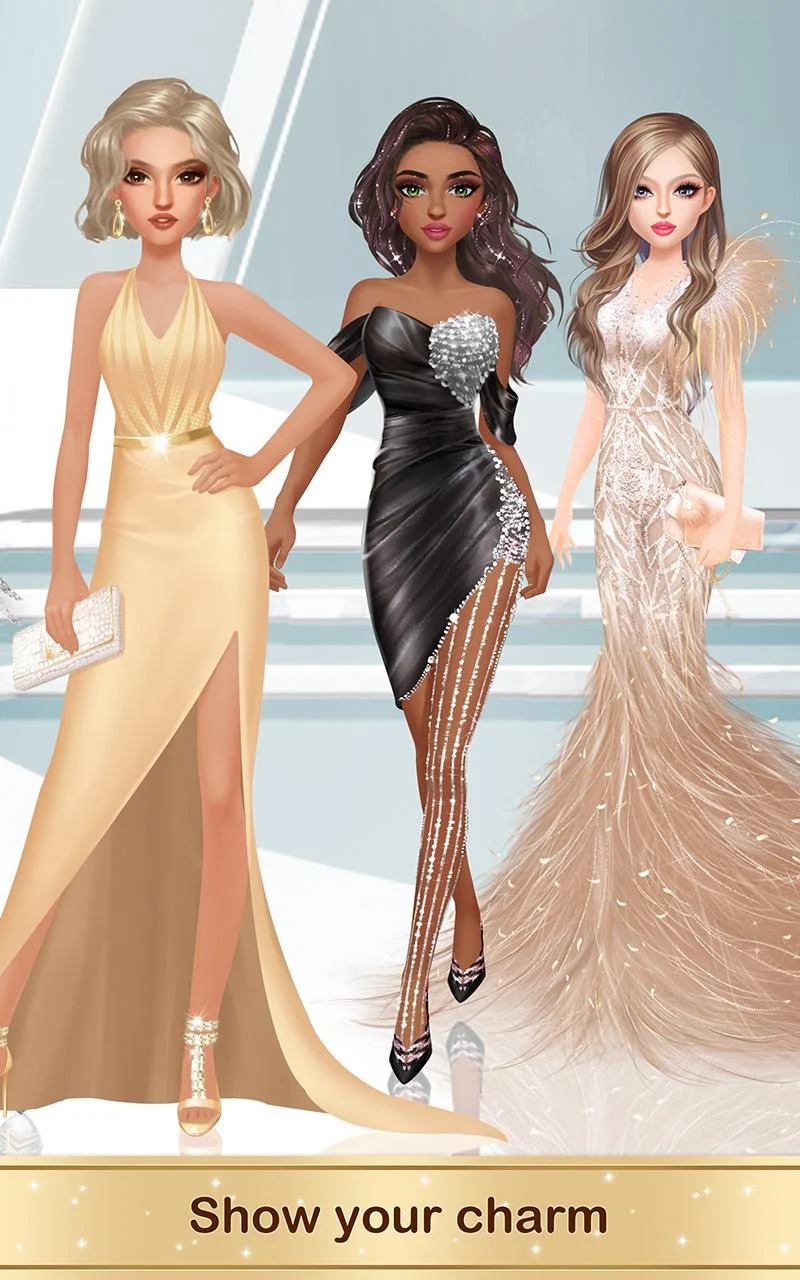 Superstar Family – Celebrity Fashion
Superstar Family – Celebrity Fashion is a unique dress-up game. Do you dream to get into the world of show business? This game will help you to dream.
Here you have to create a fashionable image for the whole family. Create glamorous outfits for each character. Each of them has its own diverse wardrobe of 200 items of clothing, accessories, and items for makeup.
You have to take part in different photoshoots. To create the perfect photo you have access to cute pets and a variety of locations. Share ready-made photos with your friends. So you can showcase your talents as a designer and image-maker.
Available locations:
Street in the city center with trendy shops.
The Red carpet
Studio
Mansion
Living room in the castle
Picnic in the park
East Palace
Change every detail of the character: facial features, shape, character, and style. Choose clothes from the latest collections of fashion designers. Create a new actor, supermodel, a rich businessman, or someone else. To create the desired image, select the appropriate wardrobe, accessories, and trendy hairstyle.
A distinctive feature of the game is to create a unique office style. Everyone knows that this style is a different restraint and severity. This is a new style in fashion, which is gaining immense popularity. It reflects the role of successful and self-confident women in the modern world.
Start working as a stylist for a whole family and create a flawless look. Clothing items such as pants, shirts, jackets, shoes, and more are available here. If you choose this style, do not forget about the dress code of the company. So, the right outfit will highlight your characters and add confidence to them.
It's free to download for Android users.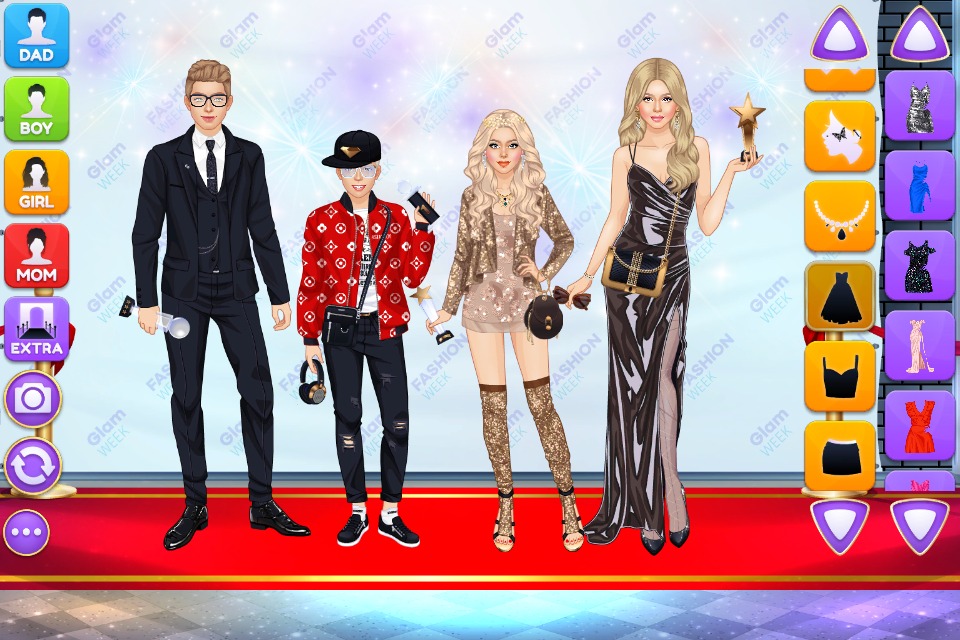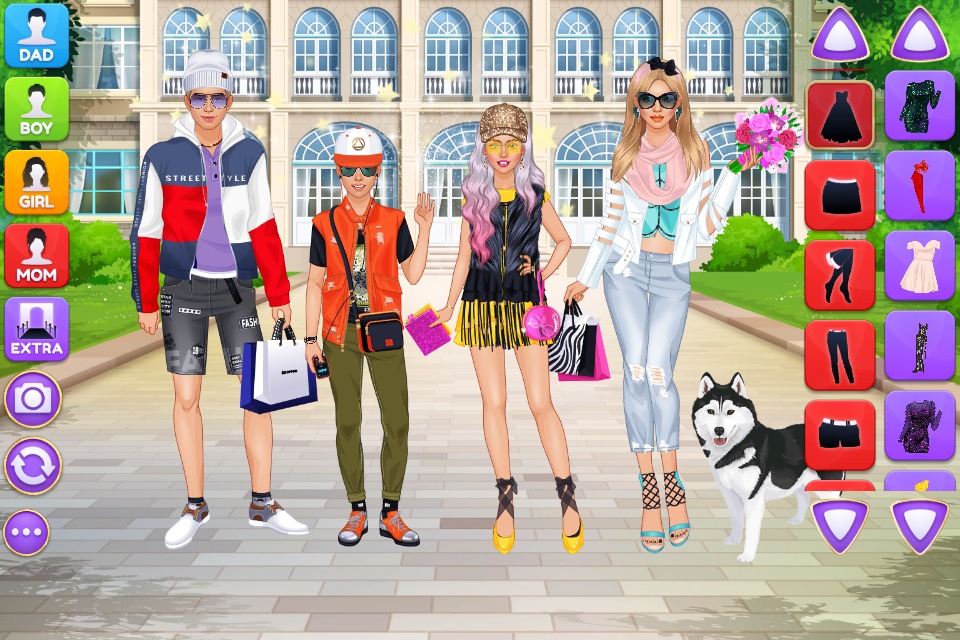 You may also like: 11 Best Dating Simulator Games for Android & iOS
Fashion Empire – Boutique Sim
In the game Fashion Empire – Boutique Sim you will find the largest selection of clothes for your wardrobe. You have to dress up your model for one of 6 events: prom, international beauty contest, shopping, wedding, concert and film awards.
For each event, there is a unique wardrobe. Luxurious dresses, skirts, tops, jackets, comfortable shoes, expensive accessories, and much more. You can also change the hairstyle and makeup.
When creating a character you change the color of skin and eyes, the shape of lips and nose, hair length, and more. You can also choose the shape of your body and focus on the most important parts. As for the traits, there are several options available that you can change.
Show everyone your talent as a stylist and designer. Become an image-maker of a famous actress, singer, blogger or supermodel.
Immerse yourself in the world of Hollywood and Broadway. Besides, you can become a superstar, showing the world your talents of actress, singer or top model. You can also become a popular video blogger. Thus, tell subscribers interesting information about style and beauty.
You can take part in an international beauty contest. The victory will give you the opportunity to become famous and make new connections. Who knows, maybe this is where you will meet your love.
If you started a relationship, then you can make an offer to get married. Then you have to prepare for the wedding. Here you can choose the most beautiful dress and the most luxurious accessories.
It will make you the most beautiful and fashionable bride. And the best stylists and hairdressers in the world will help you highlight your beauty.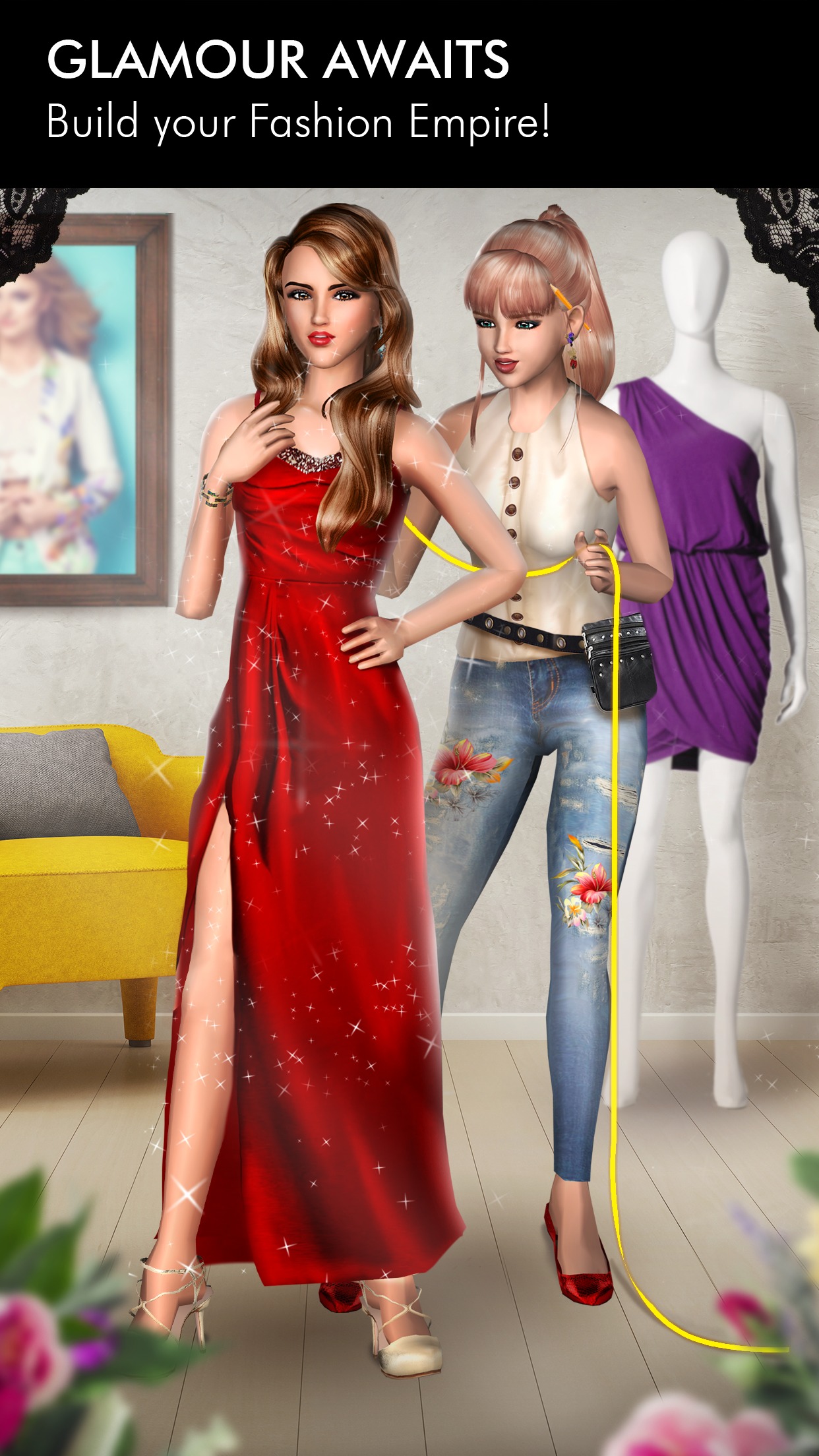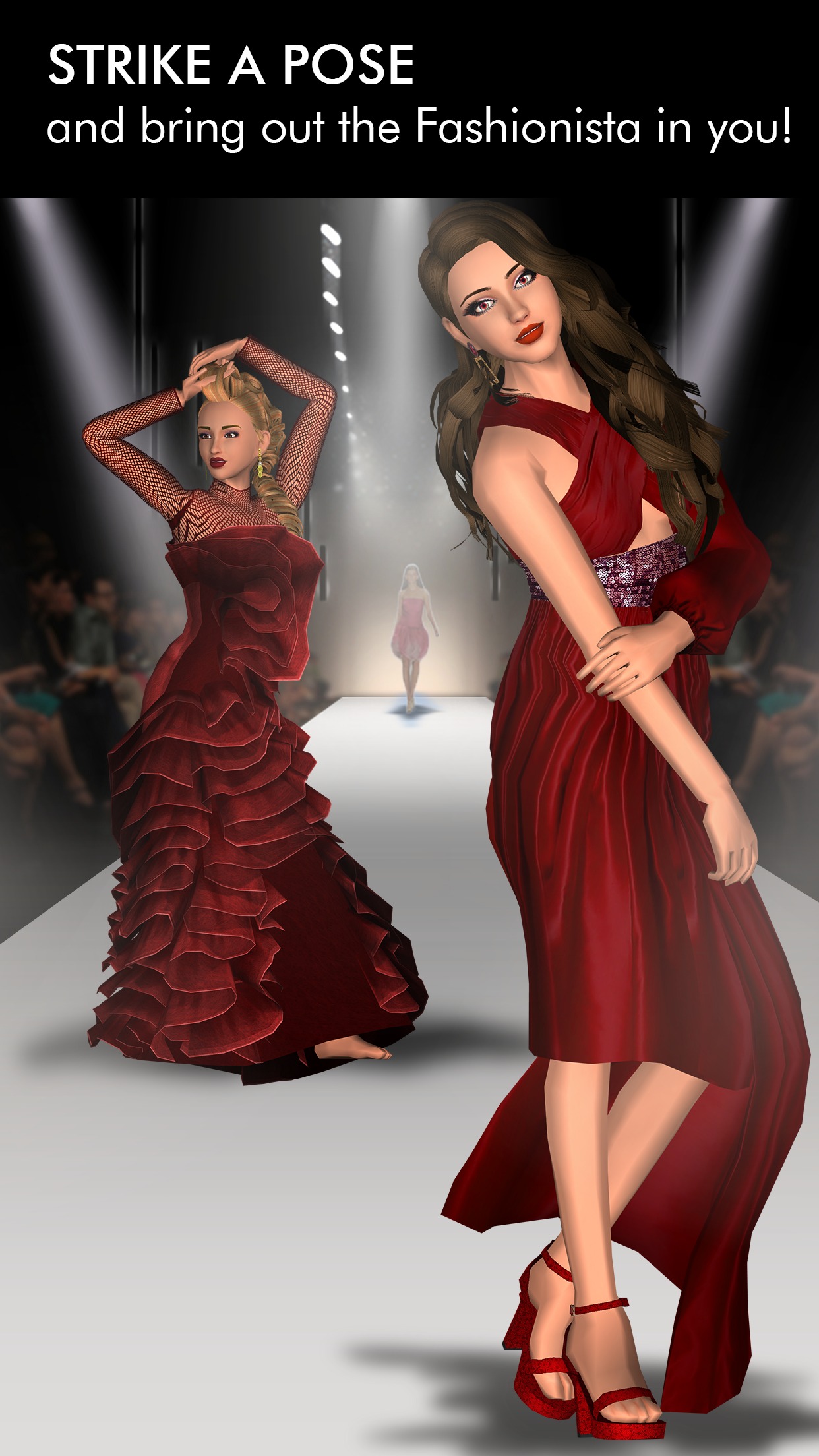 Fashion Fever 2 – Top Model Dress Up Game
Want to create a model in your own way? Or do you train in creating a unique style? Then the game Fashion Fever 2 – Top Model Dress Up is perfect for you. Each player has a base under the image, which he can draw in various ways.
In the game are available:
sex selection
choice of the figure (for boys: thin or sporty; for girls – 3 breast sizes)
change the type of hair, adding man or tails
change hair color
change of facial features (chin, nose, eyes, facial wrinkles for different emotions)
makeup change (lips, eye color, eyelashes, eye shadow, blush)
manicure change (color and shape of the nails on the hands and feet)
change of skin color (natural colors from pale pink to deep brown and unnatural colors: white, yellow, green, red, purple, black)
adding textures to the body (muscles, hair, scars)
adding tattoos (to any part of the body, including the face)
adding piercing (decoration can be placed on any part of the body)
adding fantastic body parts (horns, ears, wings, tails, and others)
change of clothes and shoes
You can save your character image on a transparent background in the gallery of your phone. Besides, you can place it on any social network.
All elements are changed in the corresponding gaming locations. You can do this for a special game currency called imperials. You can earn it in various ways directly in the game. Create your own unique style and share it with friends. Enjoy the game Fashion Fever 2 – Top Model Dress Up.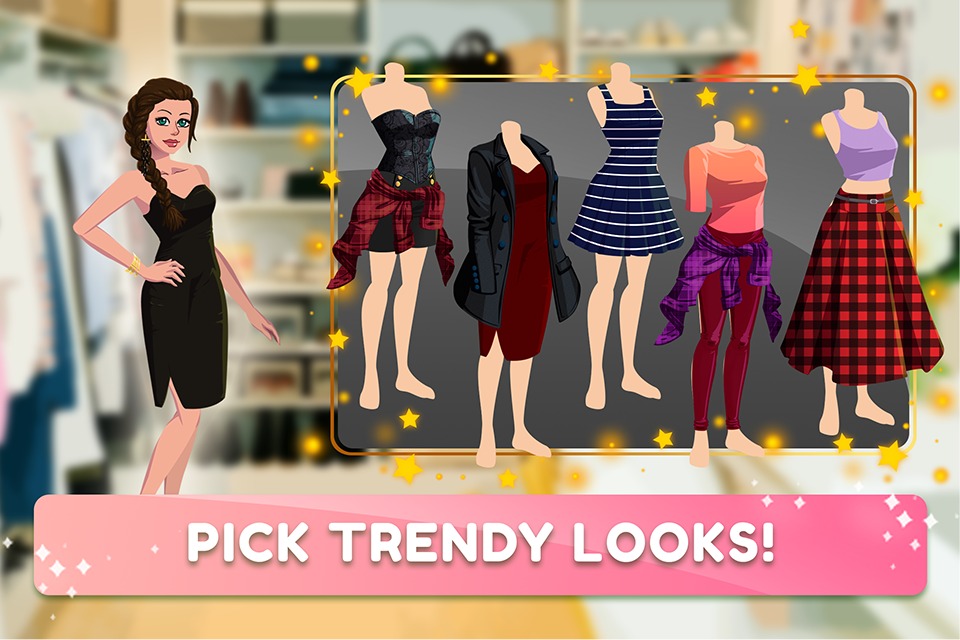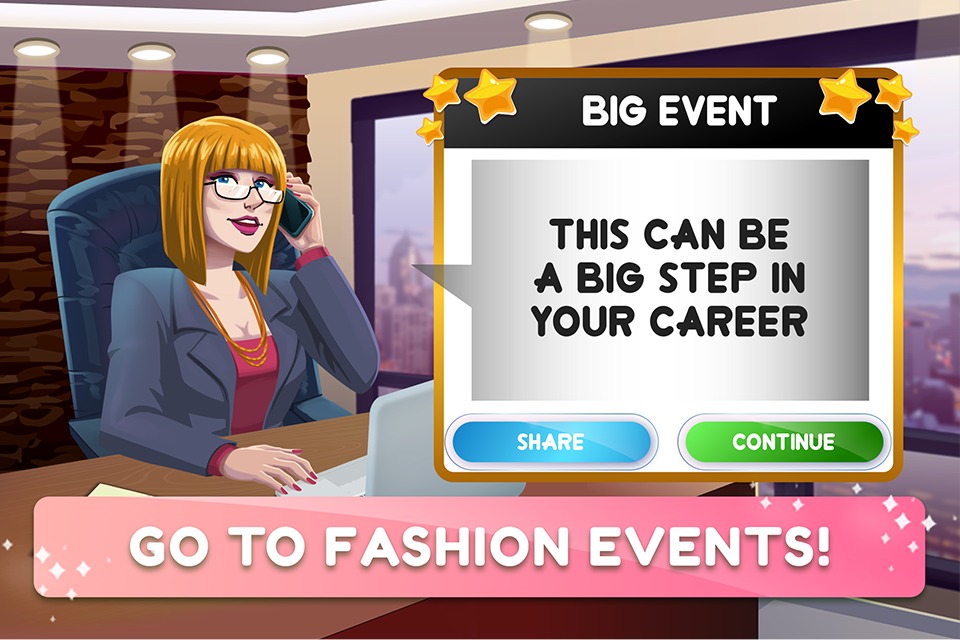 Super Stylist
The game Super Stylist will help you to show your skills as a stylist and designer of clothes. Here you can choose the right wardrobe and create your own unique model. Interesting locations are available in the game. For example, wardrobe, shop, beauty salon, and place of work. A distinctive feature is the presence of male characters in the game.
For your model, you can choose not only clothes and makeup, but also tattoos. natural features of the body are also available here. For example, muscle relief and scars.
You can also add piercing to any part of the body. Just take the decoration and place it in any place. There are no restrictions here. for example, a piercing can be placed on any part of the face, ear, neck, chest or abdomen.
The game regularly adds various seasonal locations. Here are available new game properties and extra quests. It will help you to increase the level of your character. The game also has a festive fair. There are available thematic collections of clothes for the holidays.
Besides, you can create your own clothing store. your own stores will allow you to add items of clothing that you create yourself. They will be available to all players. This will help you to show your skills in creativity and style.
When creating clothes you can use such tools, such as eraser and color filters. The eraser is designed to blur outlines. This allows you to make a gradient on the fabric or to combine different colors.
Also, you can change the shape of hairstyles. Color filters help make clothes black and white. It expands color palettes for clothing, hair, and makeup.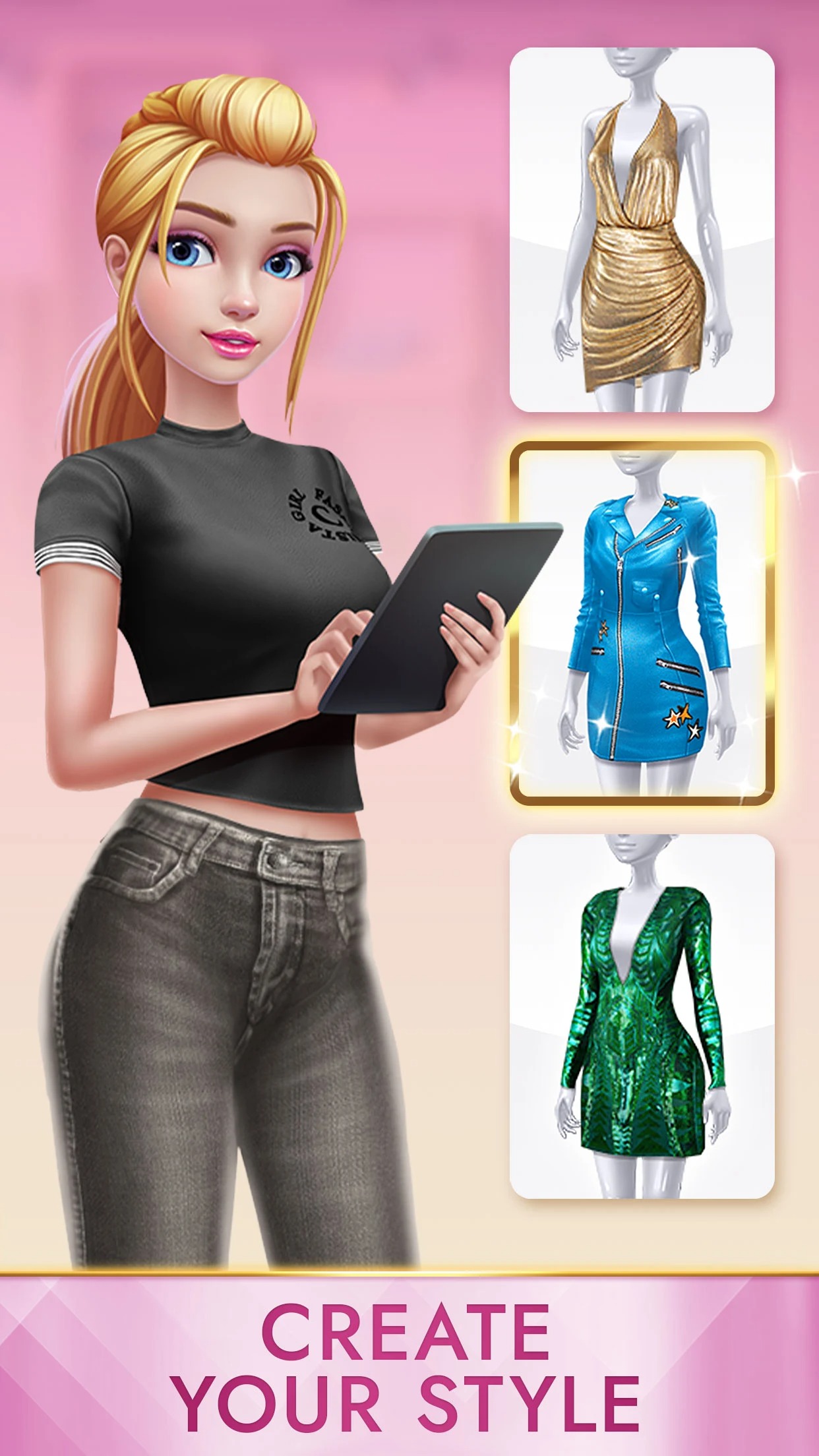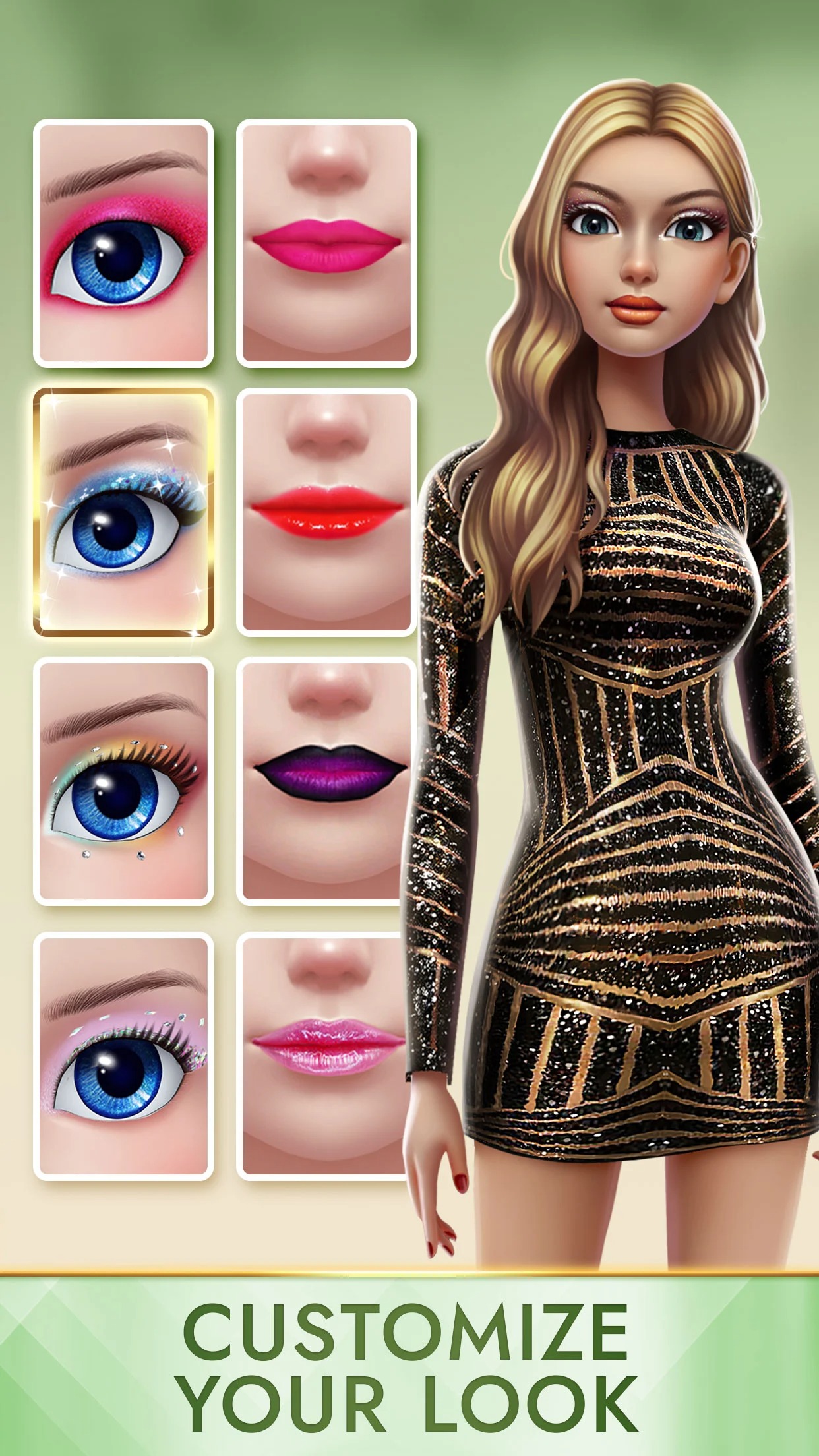 College Girls Team Makeover
College Girls Team Makeover is a popular game developed to hone stylist skills. Players can create outfits for 5 college girls and customize the entire look – makeup, clothes, hairstyle, and skin tone.
As soon as you have installed the app, you will not have to pass a registration process. The only thing you need to do – enable several permissions.
In College Girls Team Makeover, you will find over 1000 dressing items and accessories to create plenty of styles – a businesswoman, party girl, etc.
When you have launched the app, you will be instantly transferred to the editing page. Here you can notice 5 college girls. Choose an appropriate model you would like to start with.
On the right side, there are lots of options to generate a fabulous look. There are around 200 items for each model. So, you can combine assorted clothes, pick shoes, apply makeup, add jewelry, etc.
Next, the players can even select the magnificent background – e.g. classroom, school corridor, etc.
In the last stage, you can even take a picture of your creations. Just click on the Picture button bottom left and the app will instantly save it to your media gallery.
As a whole, the game comes with amazing graphics. All the provided animations are thoughtfully developed.
There are not any excessive features in this application, that's why the app runs steadily and fast.
However, we have to mention a significant drawback there – tons of ads.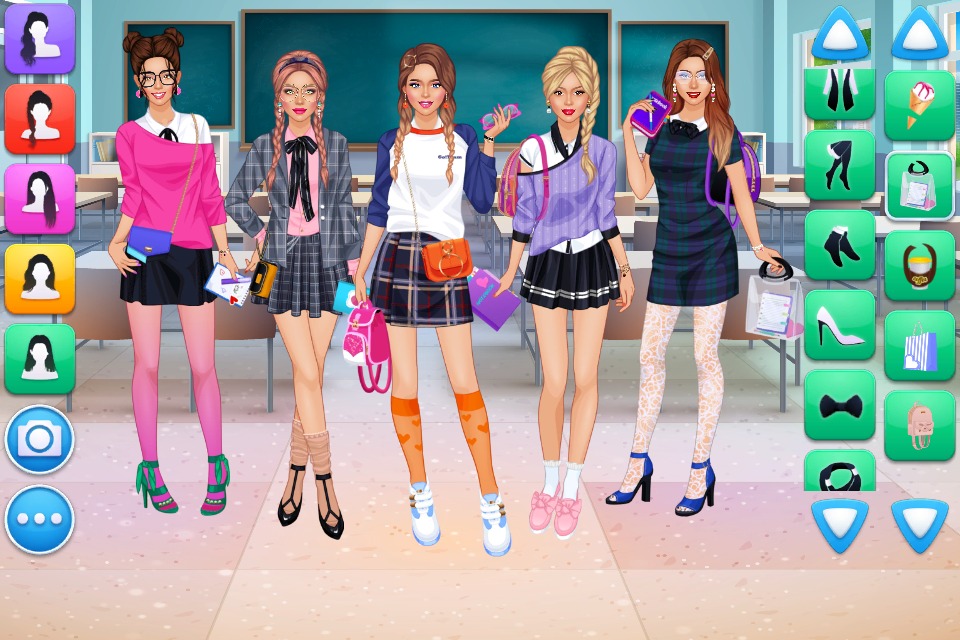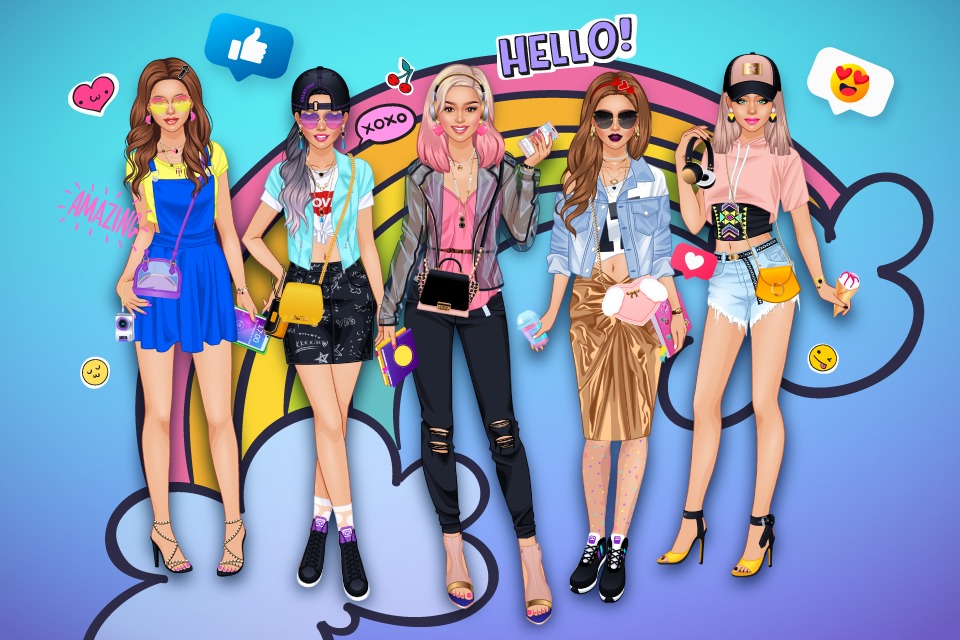 You may also like: 10 Best multiplayer horror games for Android & iOS
SuitU
SuitU offers you to find yourself in the heart of a fashionable beauty salon. Find out what you are capable of. Unleash your talent as a hairdresser and stylist. Do everything you can to make your clients satisfied with your work.
The image of the model should be bright and attractive. All kinds of fashion collections, accessories, and bags, without which it is impossible to imagine a real fashionista. Game dressing will appeal to all girls, regardless of age.
Do not forget about makeup, which will emphasize the advantages of the face and hide the flaws. Choose a classic, club, or evening version depending on the image. Take part in competitions together with your friends. Evaluate the models of other participants and choose the best.
In SuitU you will be able to work with famous clothing brands and improve your skills in the beauty sphere. Every girl dreams to try herself as a famous stylist. Don't deny yourself this pleasure.