Thanks to our phone and the capabilities of modern mobile apps, you can change your photo beyond recognition. Did you take a photo with a black-and-white filter or find old photos of your grandparents? Colorize them to breathe new life or make them more vivid.
Want to change the color of your clothes or turn the sky pink? Then use these free apps to replace the color in images for Android & iOS. Let's take a look at their best features.
Color Pop Effects Photo Editor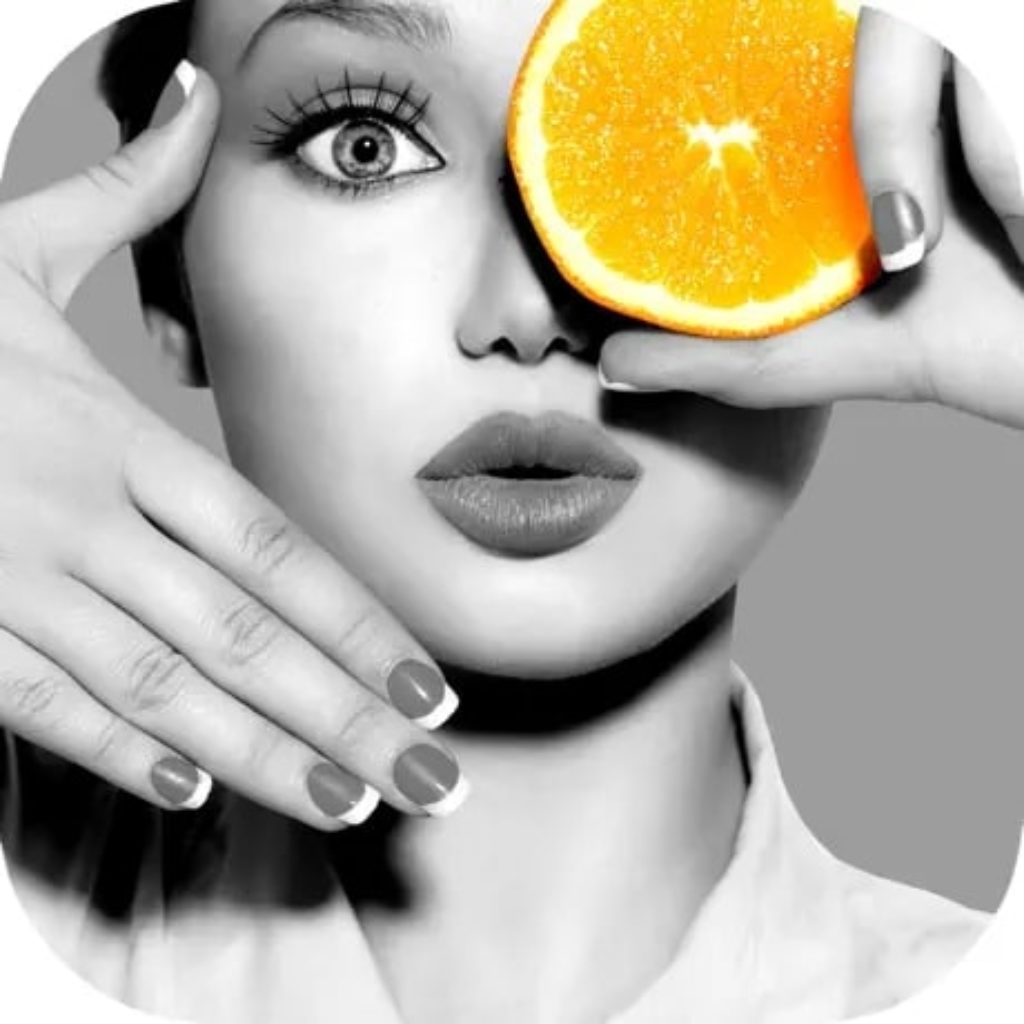 Color Pop Effects Photo Editor allows you to change colors and hues to make your photo much brighter and more attractive.
You can use standard features such as cropping, resizing, rotating, and adding text, but still maintain the quality of your pictures.
In this program, you can experiment with different color combinations, change the lighting and create unique designs for your photos. The peculiarity of this app is the bright neon color, which is presented in a wide palette.
You can choose absolutely any color for yourself. In addition to the basic photo filter, you can also use various extra details. Colored and patterned frames will become available for you to decorate and complement your photos.
Use accessories such as wings and other special effects. Thanks to modern technology and the quality processing of the program, you can easily add any elements to your photos.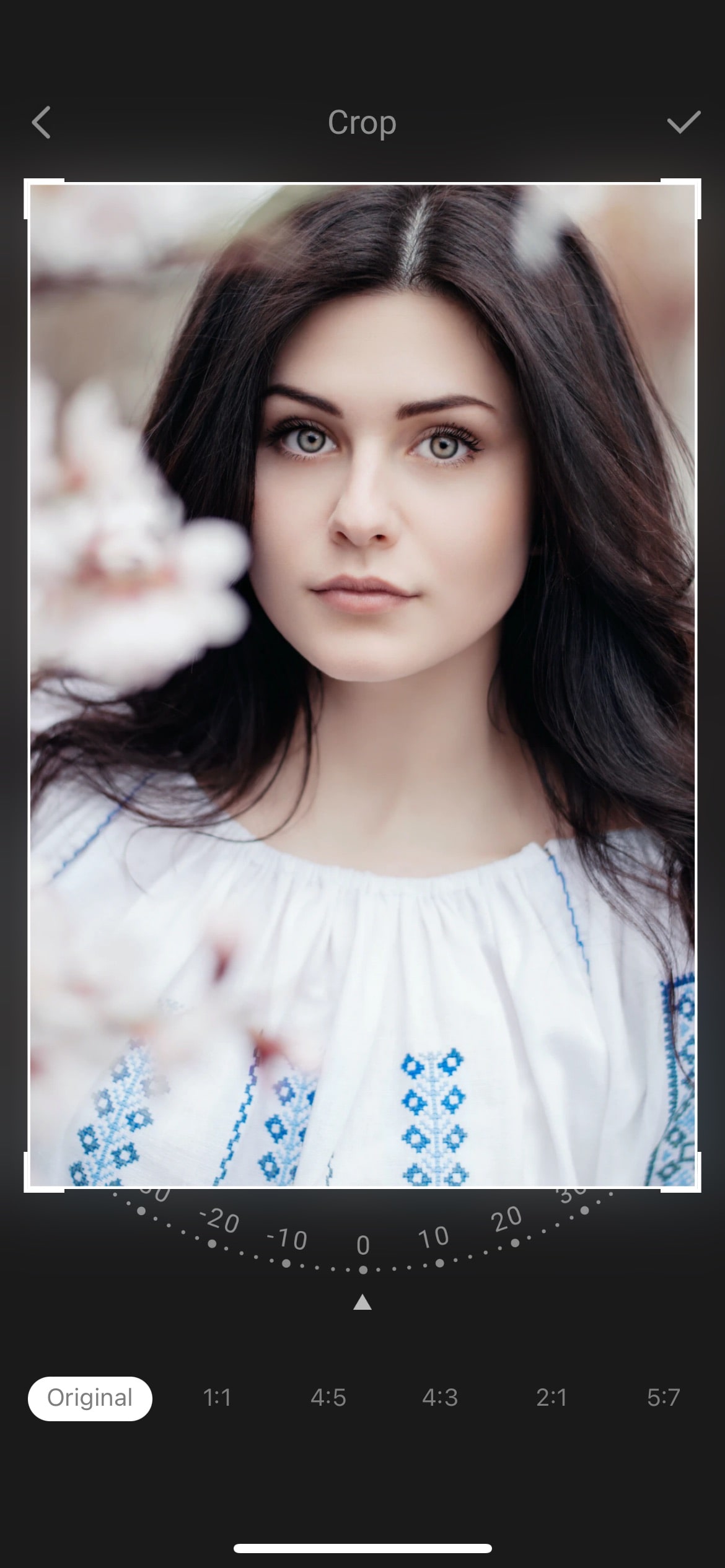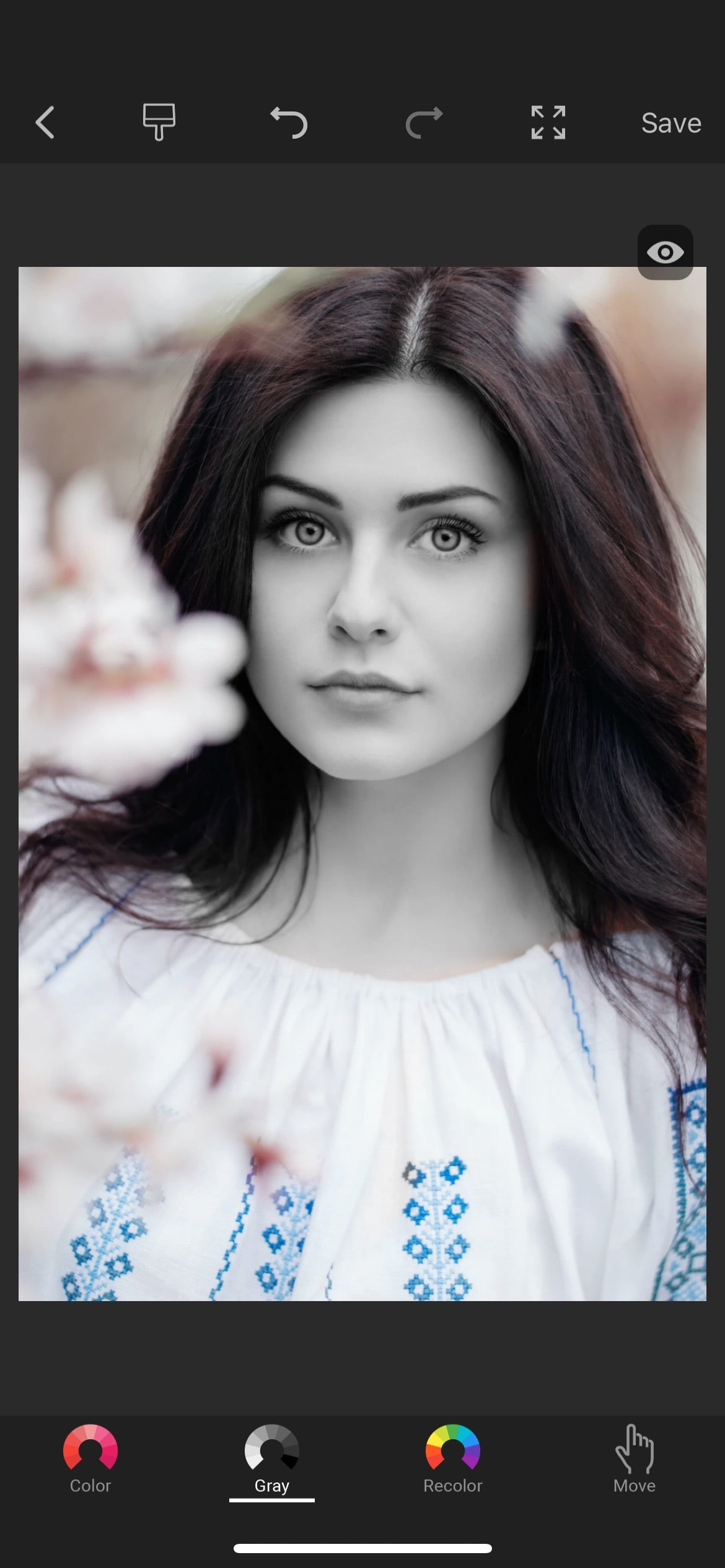 In this editor, you can also try for yourself portrait photo modes or create collages with an unlimited number of pictures in the frame. A wide range of templates will be available for you to choose from.


You may also like: 11 Free Invert Image Colors Apps & Websites
Colorize: Old Photo Colorizer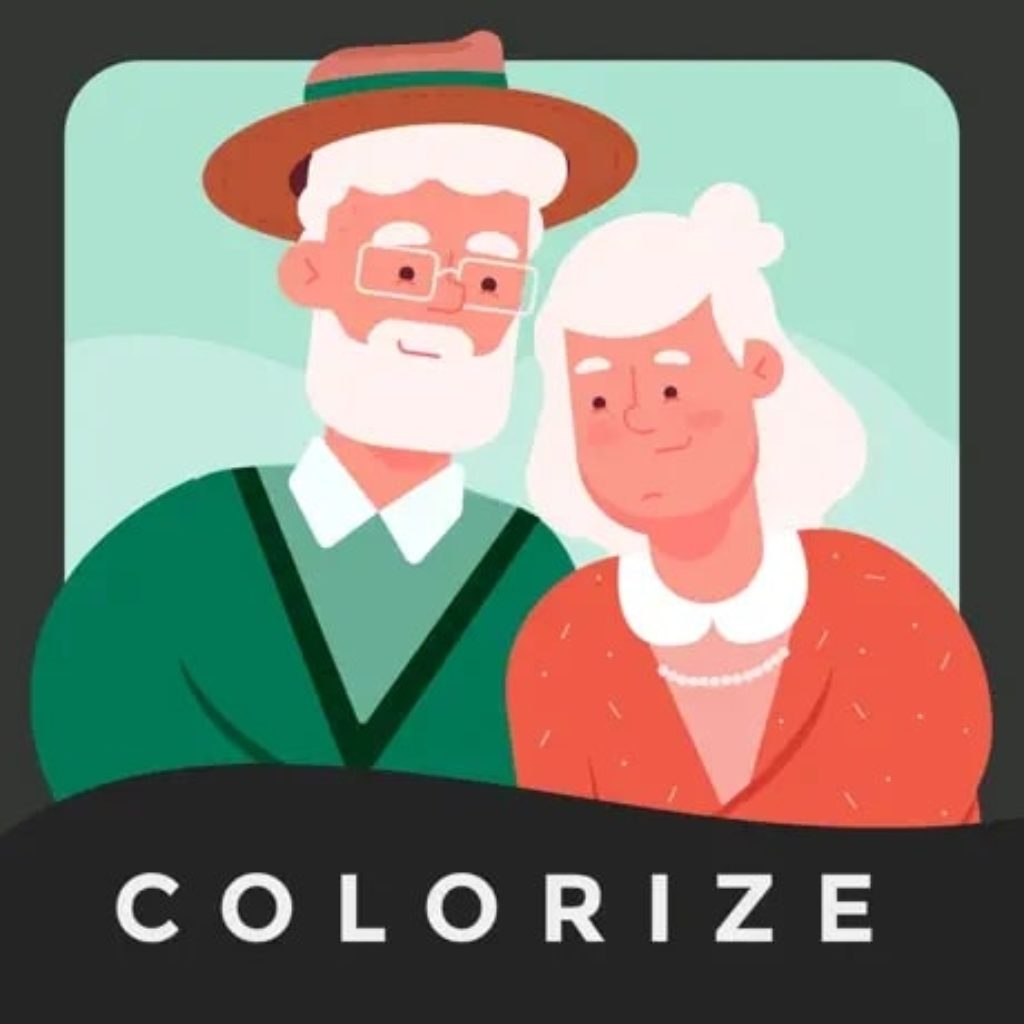 With the Colorize app, you can change the colors in your photos to make them richer, brighter, and more expressive. This app is easy to use because of its simple and straightforward interface.
The photo processing program provides many tools so that you can create unique works of art in a matter of minutes.
The app also provides the ability to change the color characteristics in your photos using artificial intelligence algorithms.
You can create photos in black and white and retro styles, and use extra tools to help you change the brightness, contrast, saturation, and tone of your photo.
In this app, you will be able to adapt your photos to the desired format for social networks or other online platforms on which you want to publish them. Use the cropping functions as well as other tools to change the format or resolution of your photos.
Scan your old photos that need to be restored and refurbished to edit them with the program. Once your work is done, you can upload it to the storage of your gadget or send it to other platforms. The main thing is to do it in a day because after 24 hours all the pictures will be deleted.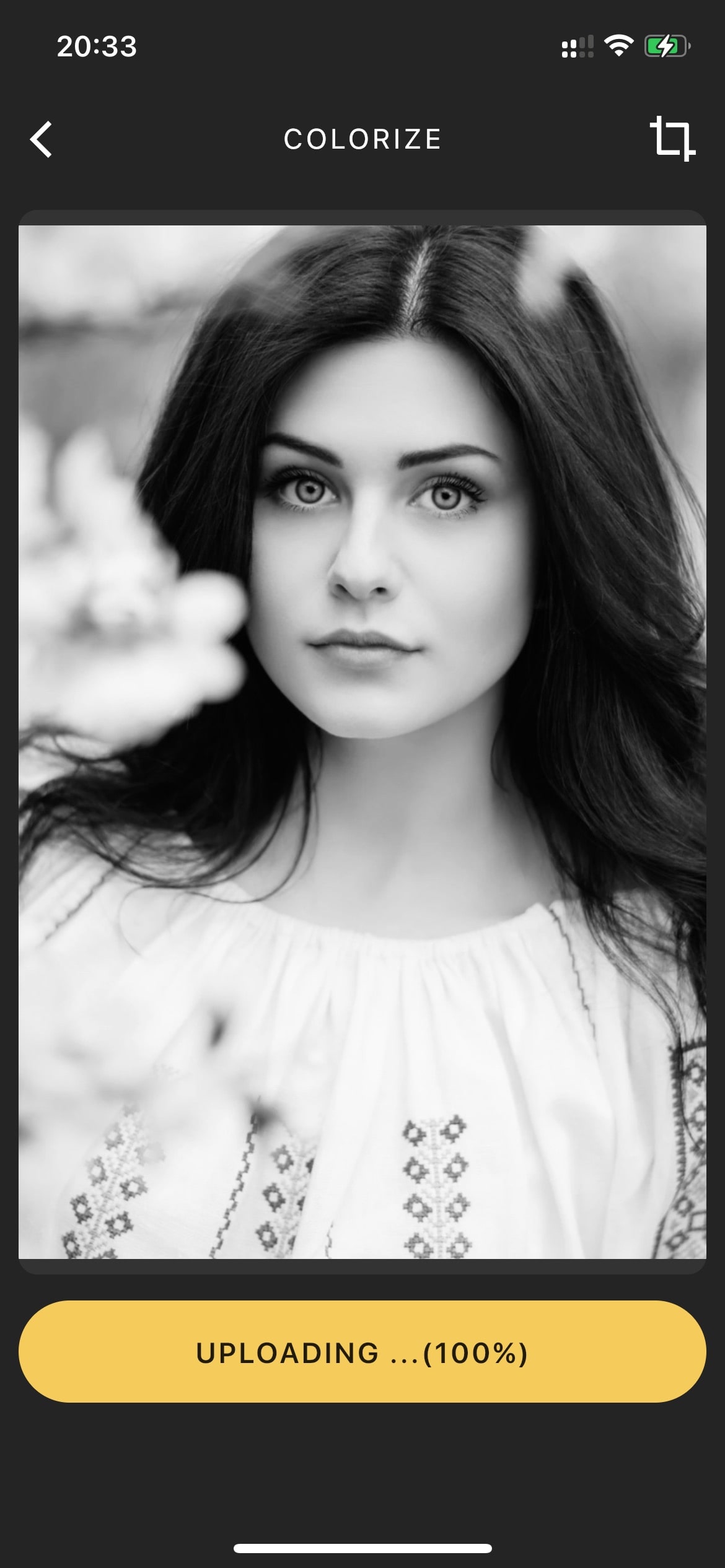 You can resize the image, add a nice frame or text to it, and create a collage.


Photo Curves – Color Grading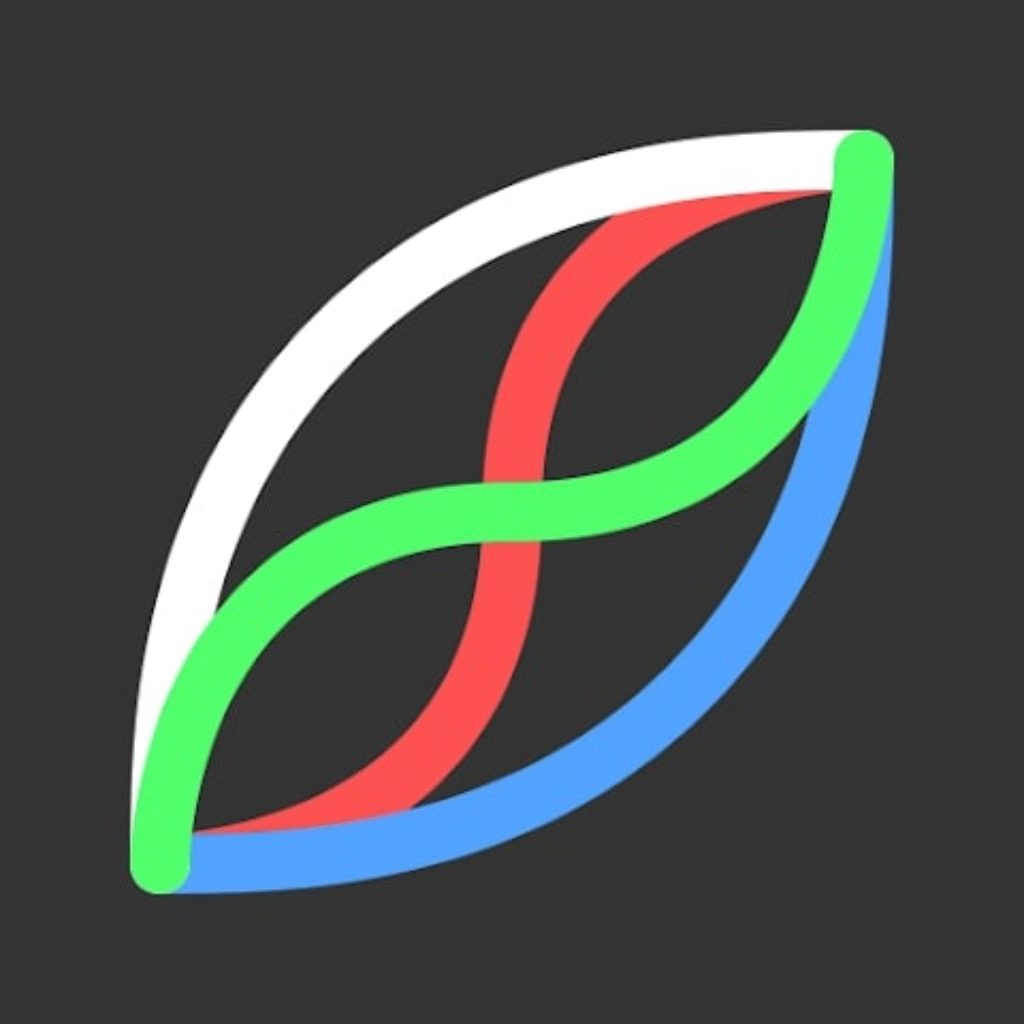 PhotoCurves is a unique photo editing app that gives you a wide range of creative ways to process your images.
With this program, you can change the saturation, brightness, contrast, and other parameters of your photos, create unique effects, and use various tools.
The main advantage of the app is the ability to work with a palette of tones and colors – it gives you the opportunity both to correct ready-made photos and to create your own images from scratch.
Tone lines allow you to adjust brightness, shadows, and light in detail, while color lines help you adjust the color balance and hues. The app is simple and easy to use thanks to its clear interface and practical functionality.
It also offers many ready-to-use filters and effects that can be applied in a single click, allowing you to quickly create expressive and vivid photos. With this state-of-the-art program, you will be able to edit photos at a professional level rather quickly and easily.
While editing your photos, you will be able to quickly and without loss of quality go back to the previous processing steps with the help of a special arrow. This will allow you to spend less time editing and still get awesome pictures.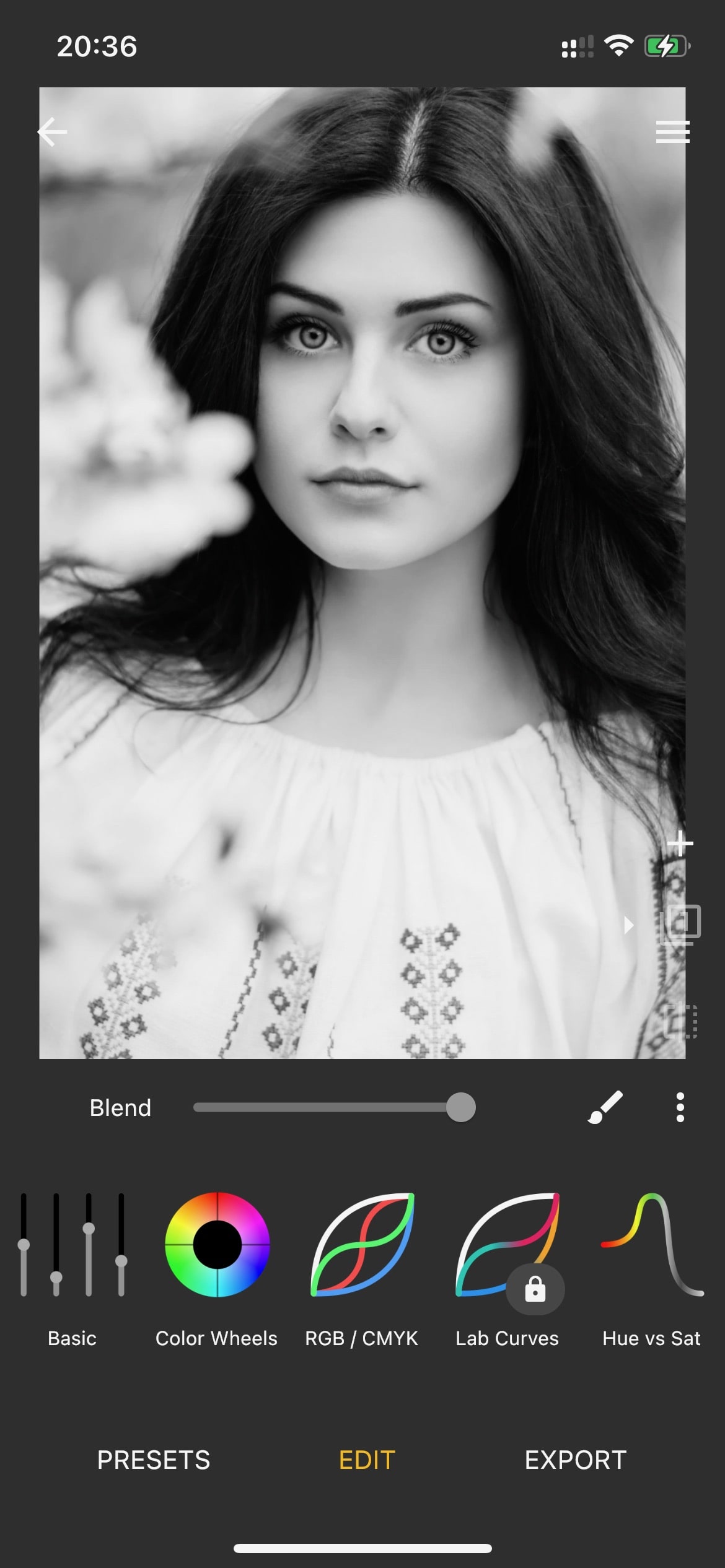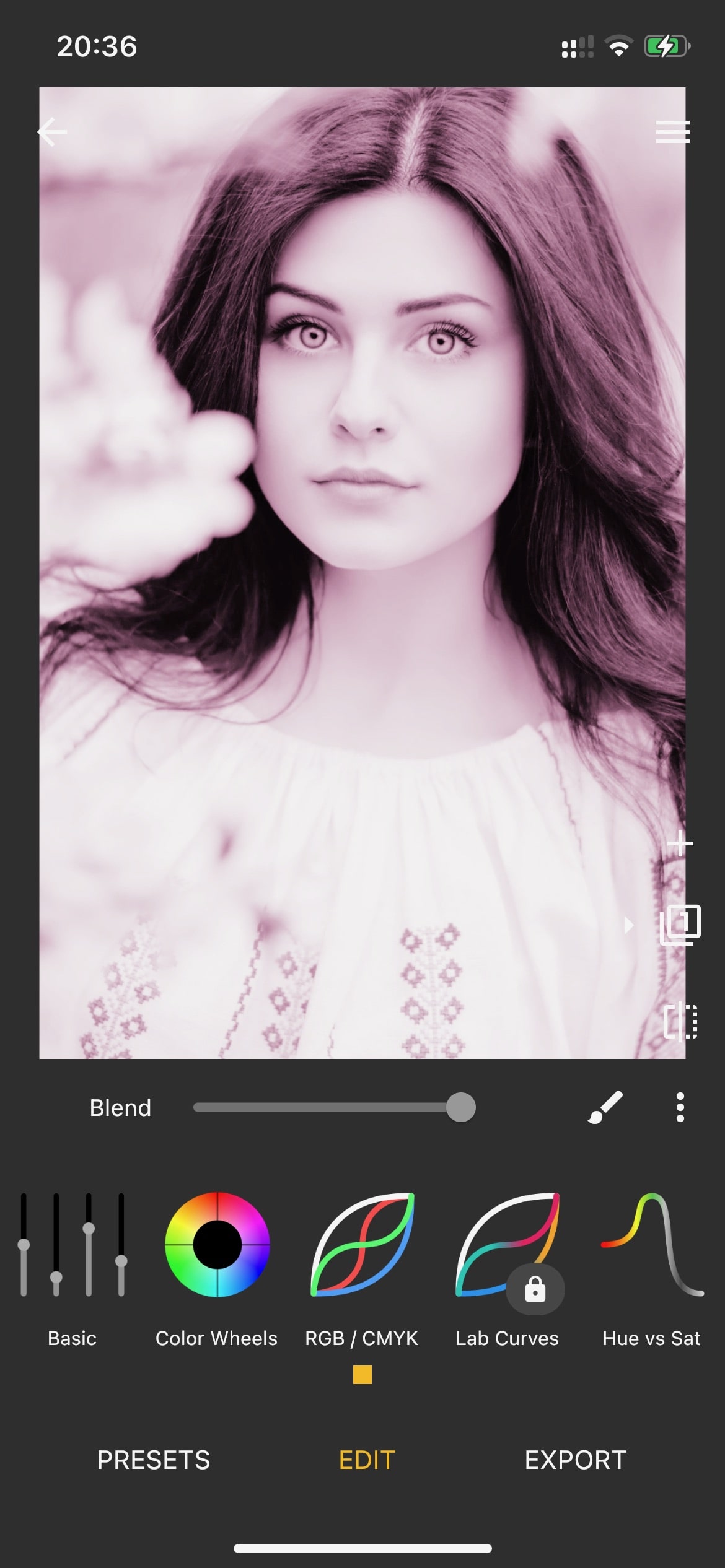 The app gives you access to free options and tools, so you can use it for everyone.


Color Splash – Photo Editor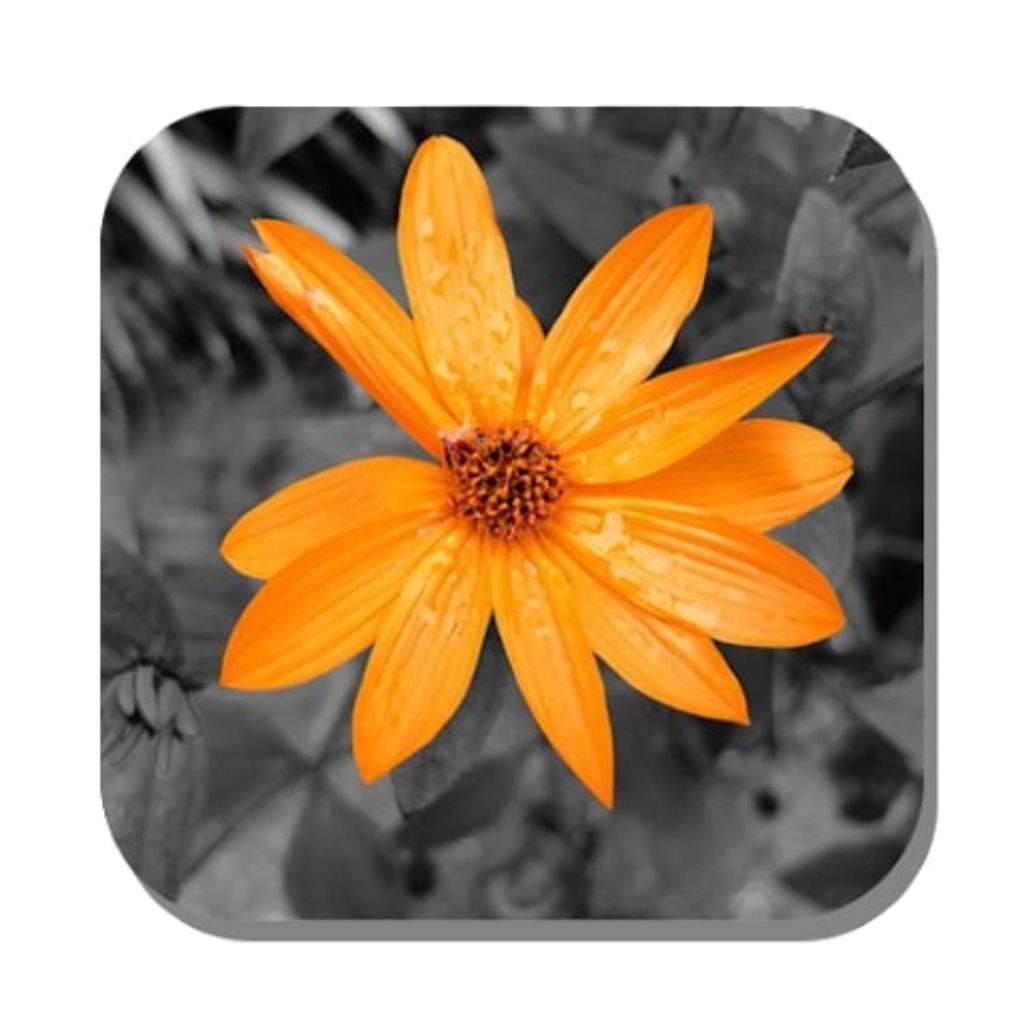 Color Splash is an amazing app for those who like to play with colors and shades in their photos. Here you will be able to change the color of any image and apply unique effects to any photo.
It is a simple and easy app that will allow you to edit your photos at a professional level even without special skills.
In the app, you can highlight colored areas on a black-and-white photo, create and edit individual objects on your images and add various filters to them.
This service provides the ability to process not only individual photos but also collages that you can make in this app. You will be provided with various templates to create multiple photos in one.
With this app you can create professional photos using special effects: drops, blurring, retouching, focusing, and others. Create unique and colorful collages from more than 20 photos.
The main feature of the program is its huge collection of filters and textures that will help you create a unique style and design for the photo. Mix several photos into one, getting unusual images and new color combinations.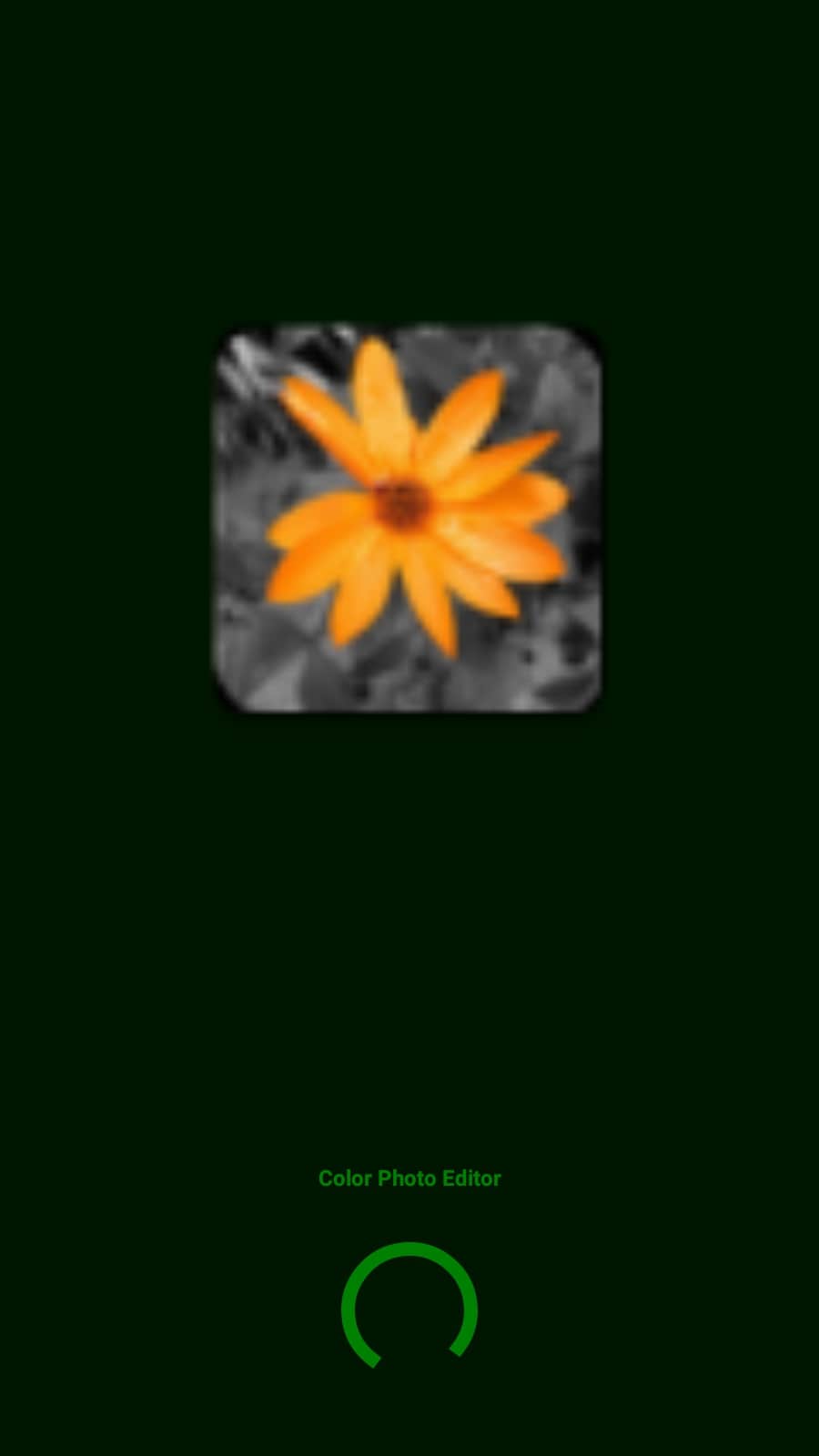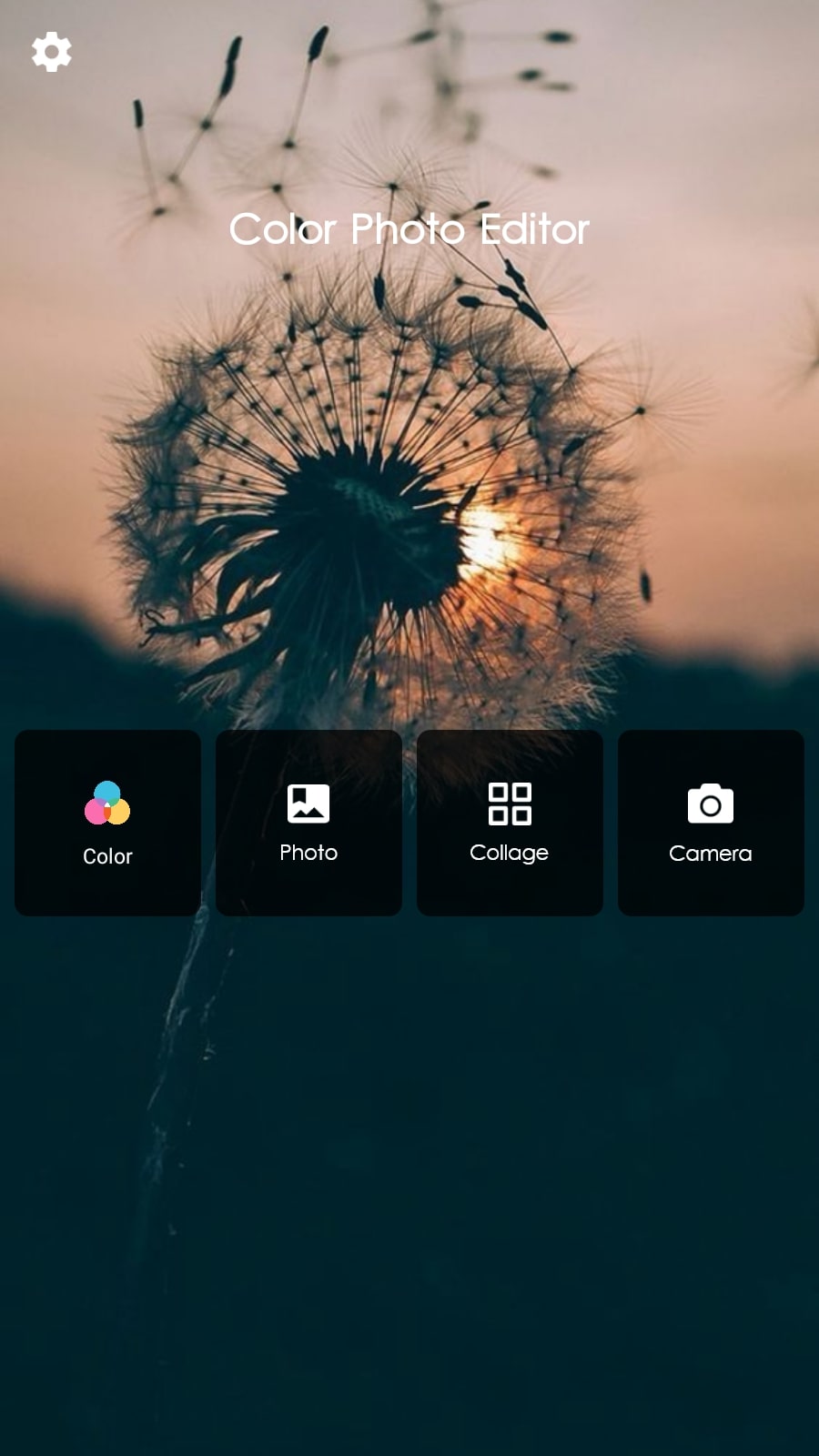 Manually paint over black-and-white shapes in a photo using tools like a brush and a tint palette. Easily erase anything unnecessary.

Color Splash Photo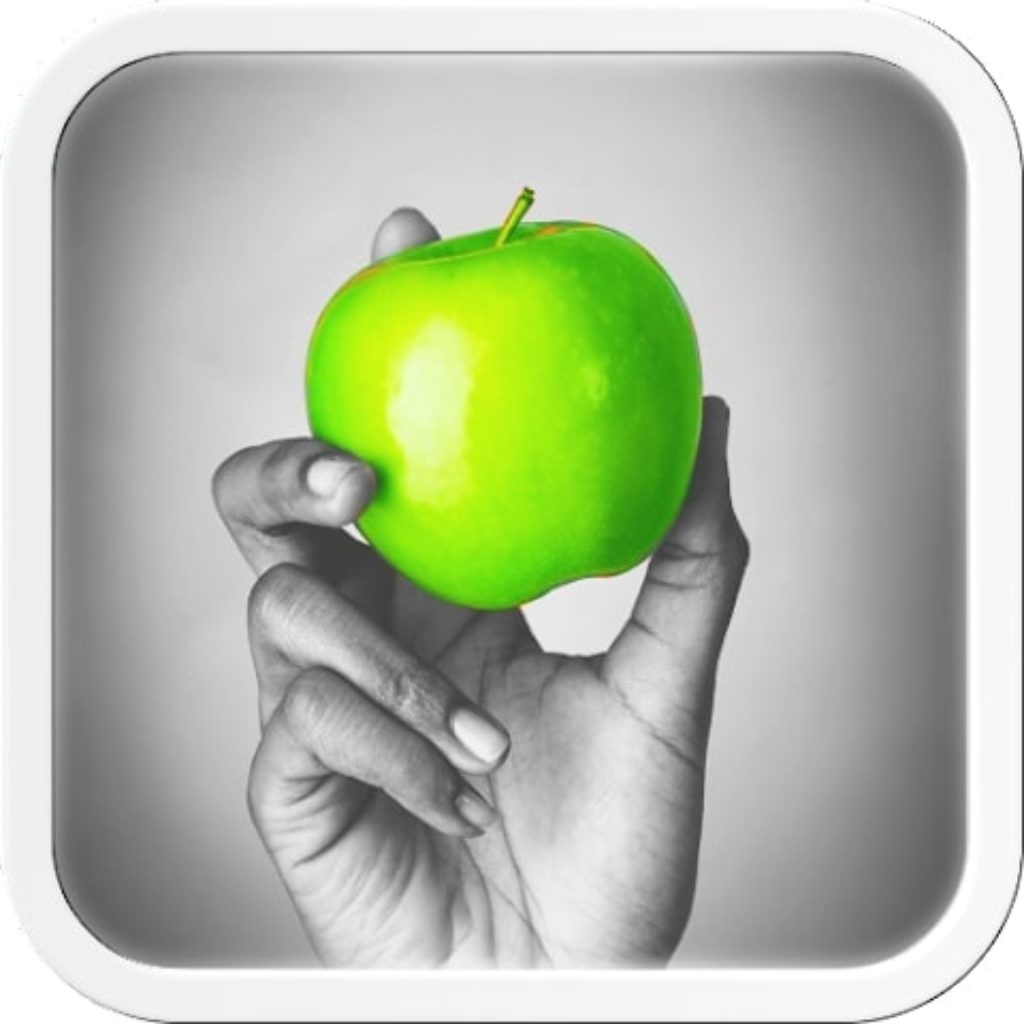 Color Splash Photo is an app with editor functions for processing your photos.
In this program, you will be able to perform complex photo processing in just a few minutes, add bright color effects, and add new shades to black and white objects.
The app has a simple and accessible interface, as well as fairly clear functionality. Thanks to this, even beginners will be able to edit photos in it.
The app allows you to preserve the quality of the picture, but make it much brighter with the available colors in the palette. The main function of the app is the ability to convert photos to black and white and add color accents to them.
This modern program helps you find the most optimal tone that will act as a background for the colored figures. Zoom in and out at the touch of a finger. This will allow you to process each photo as accurately and efficiently as possible. Cancel editing to a certain stage or reset it to a base at any time.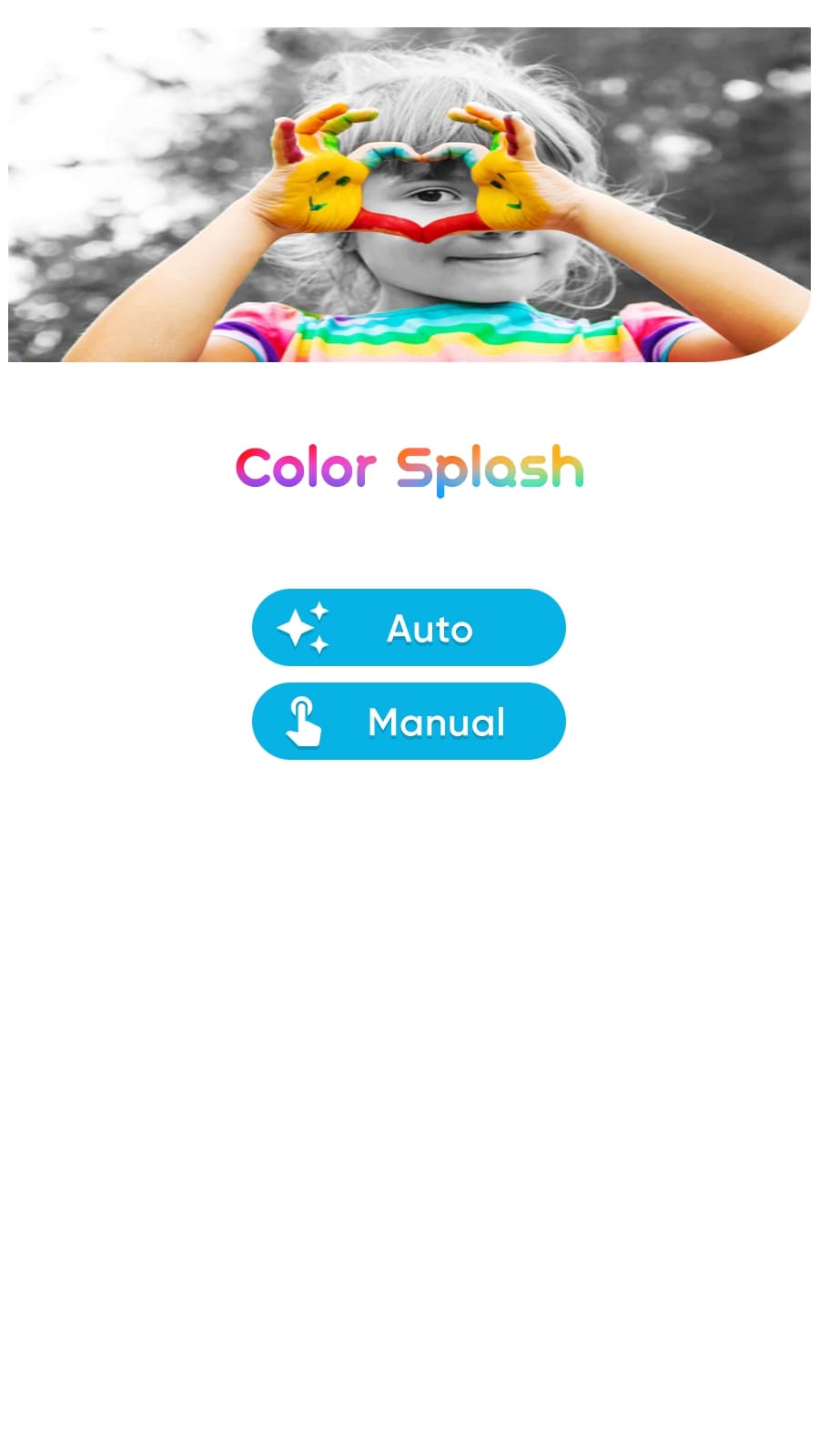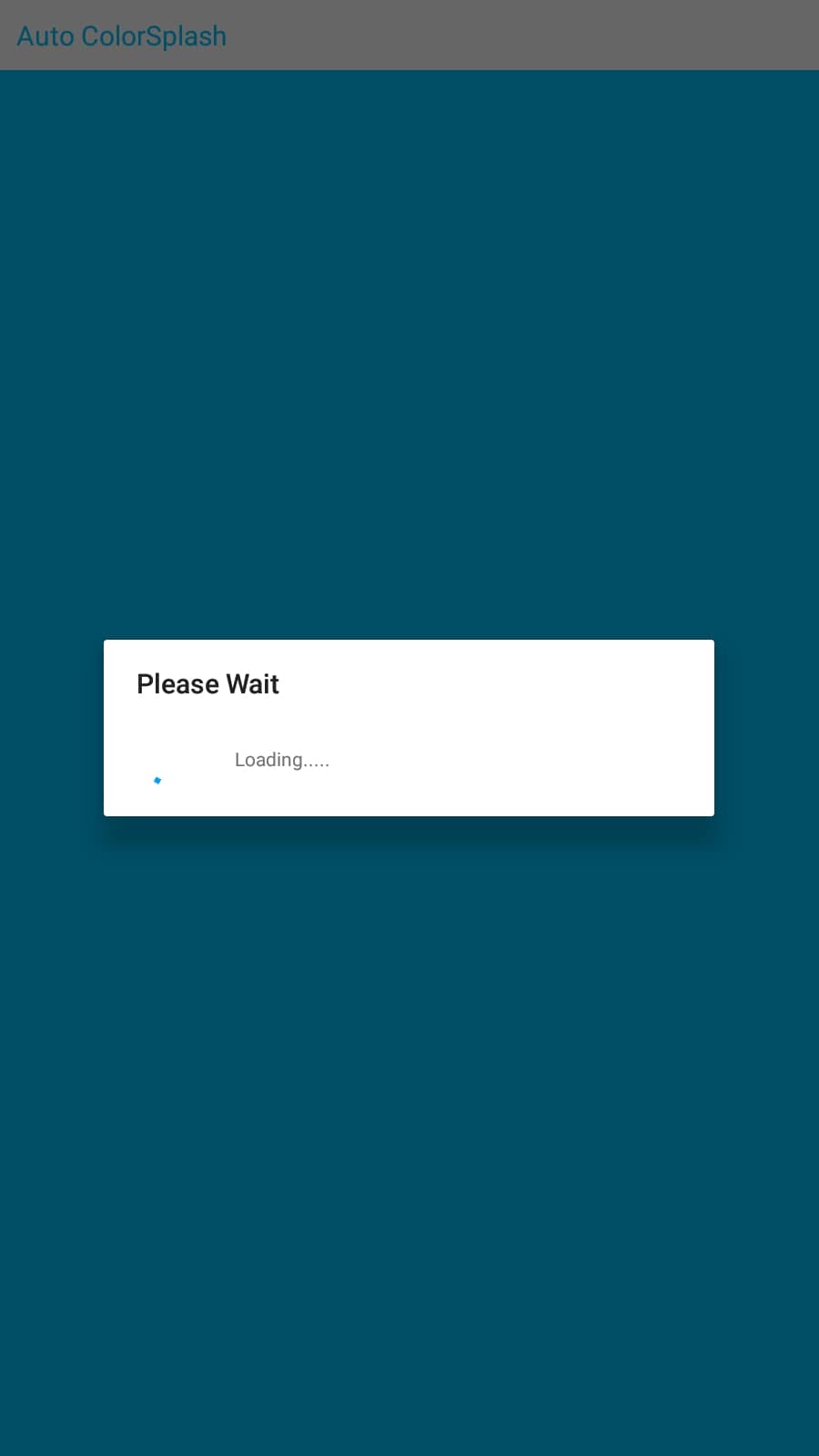 By using the app's tools, you can highlight the desired area in a photo and turn it into color. Change the color saturation, create gradients, use noise overlays, and much more. What's more, this app also gives you the opportunity to use all the functionality and tools for free.

Color Touch Effects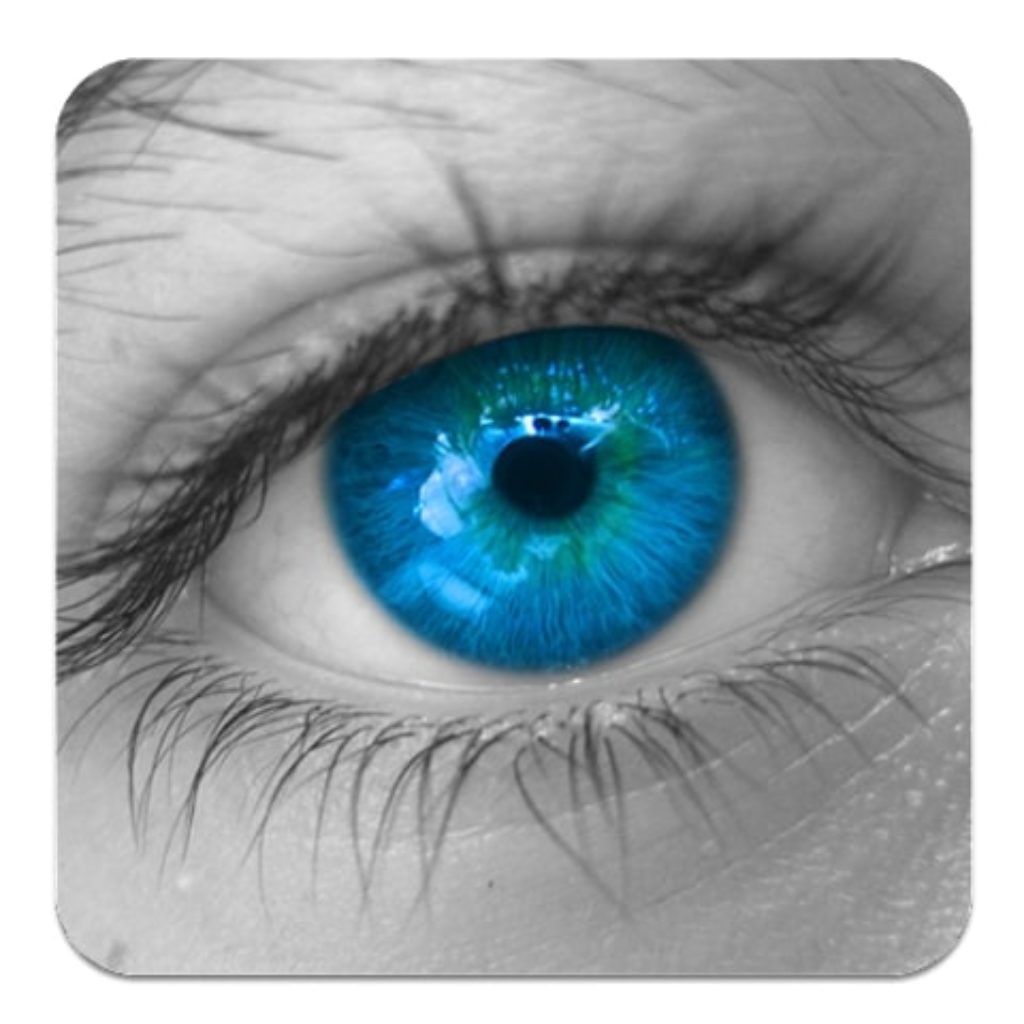 Color Touch Effects is an easy-to-use app for drawing and retouching photos, where you can use all your skills. In this program, you can quickly edit and enhance your existing photos with the available features and free tools.
In the app, it is possible to enlarge or reduce certain areas of the photo for more detailed elaboration. Thus, you can use different sizes of brushes and other tools to get the best results from your work.
One of the main features of the app is the huge selection of effects, templates, and editing tools that will help change your photos beyond recognition.
Choose any suitable brushes from the offered options, as well as customize them according to your preferences. There are also different textures and many other special effects for photo editing.
At the same time, the app has a fairly simple interface and functionality, which makes it convenient and understandable even for beginners. Add filters, adjust brightness, contrast, and color saturation and use gorgeous frames and captions.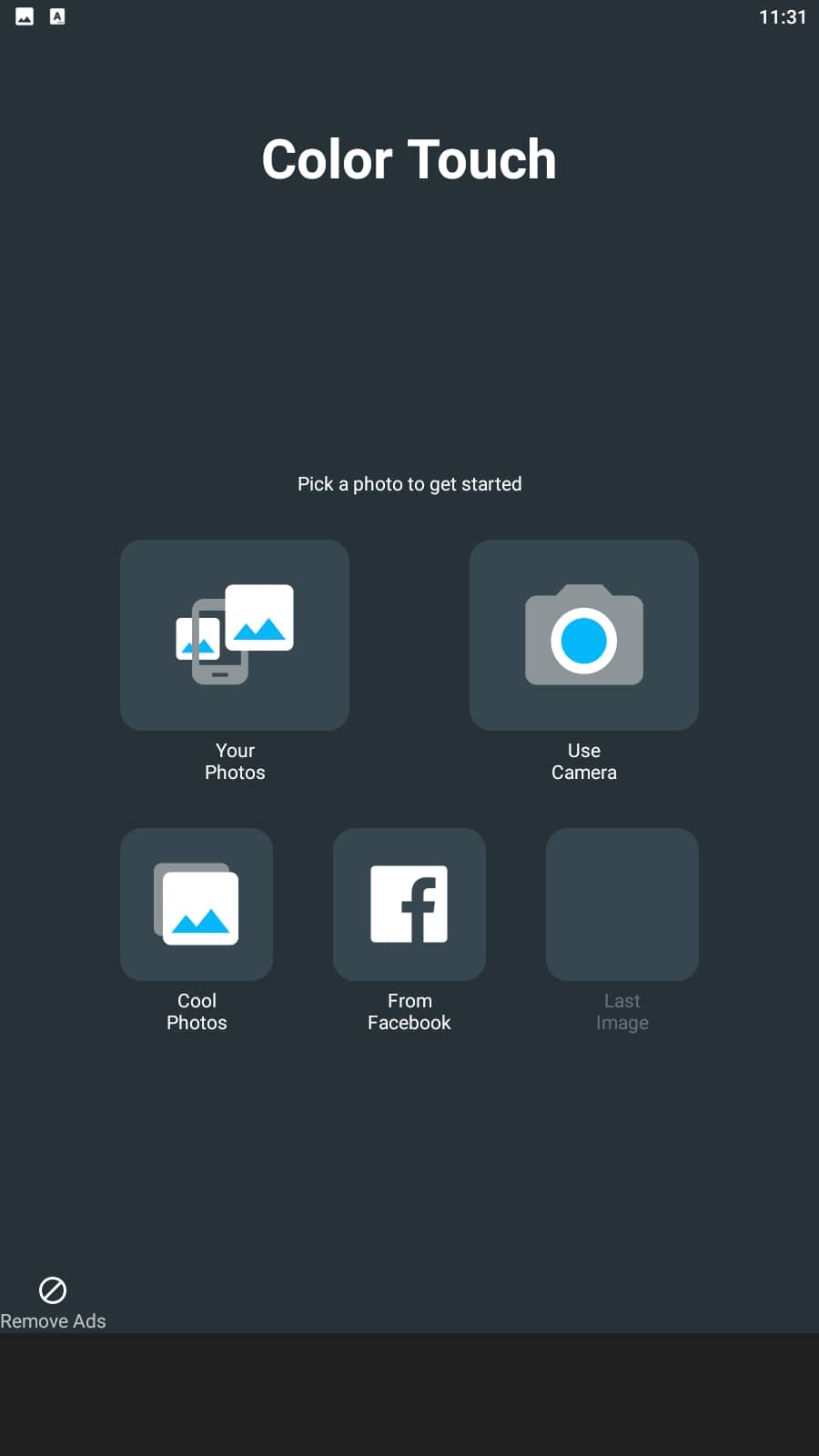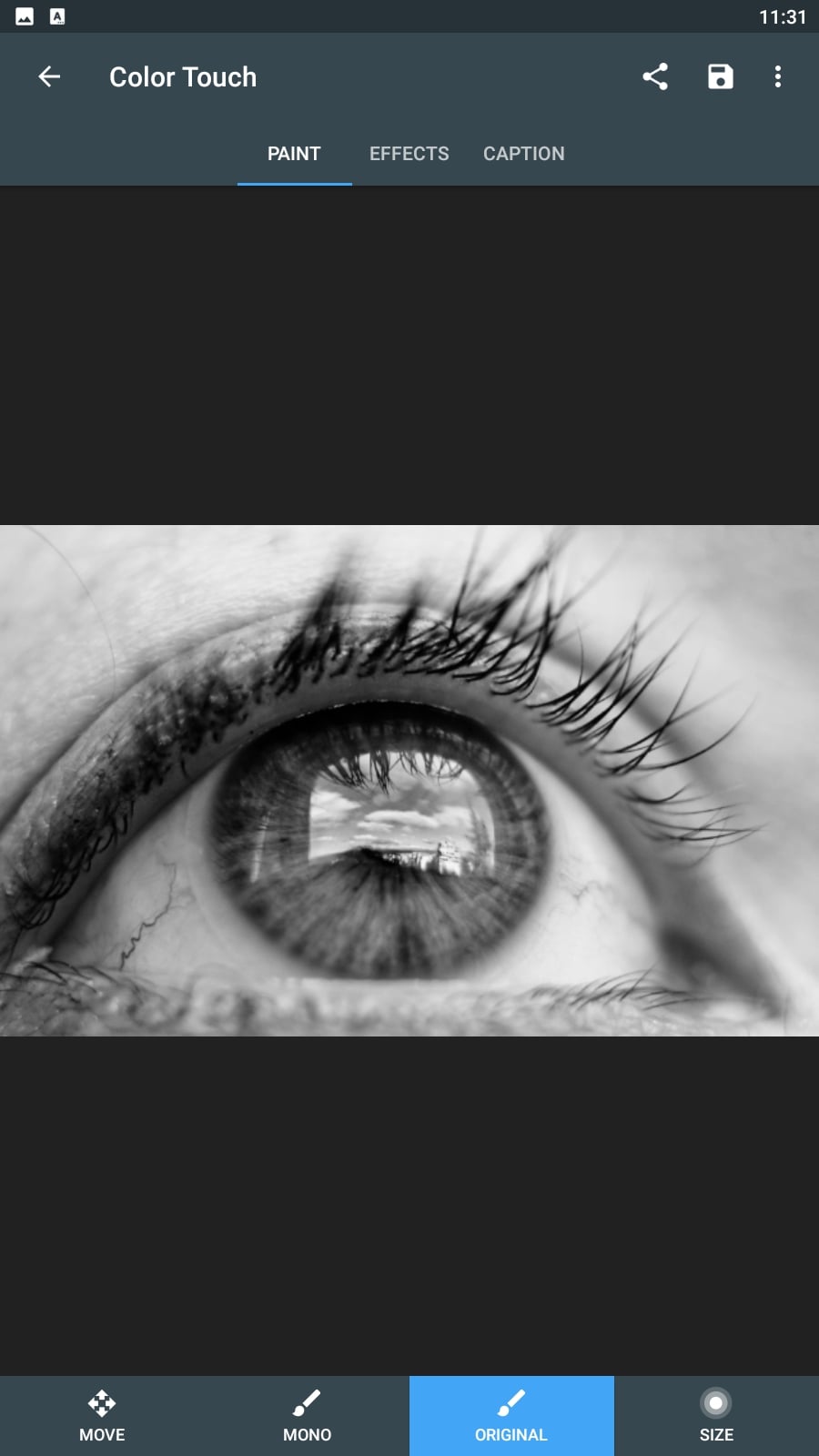 You can export your finished images to your device's storage or to other platforms on the Internet. You can even share them in correspondence with friends.

You may also like: 11 Best Apps To Change Skin Color for Android & iOS
Colorize – Color to Old Photos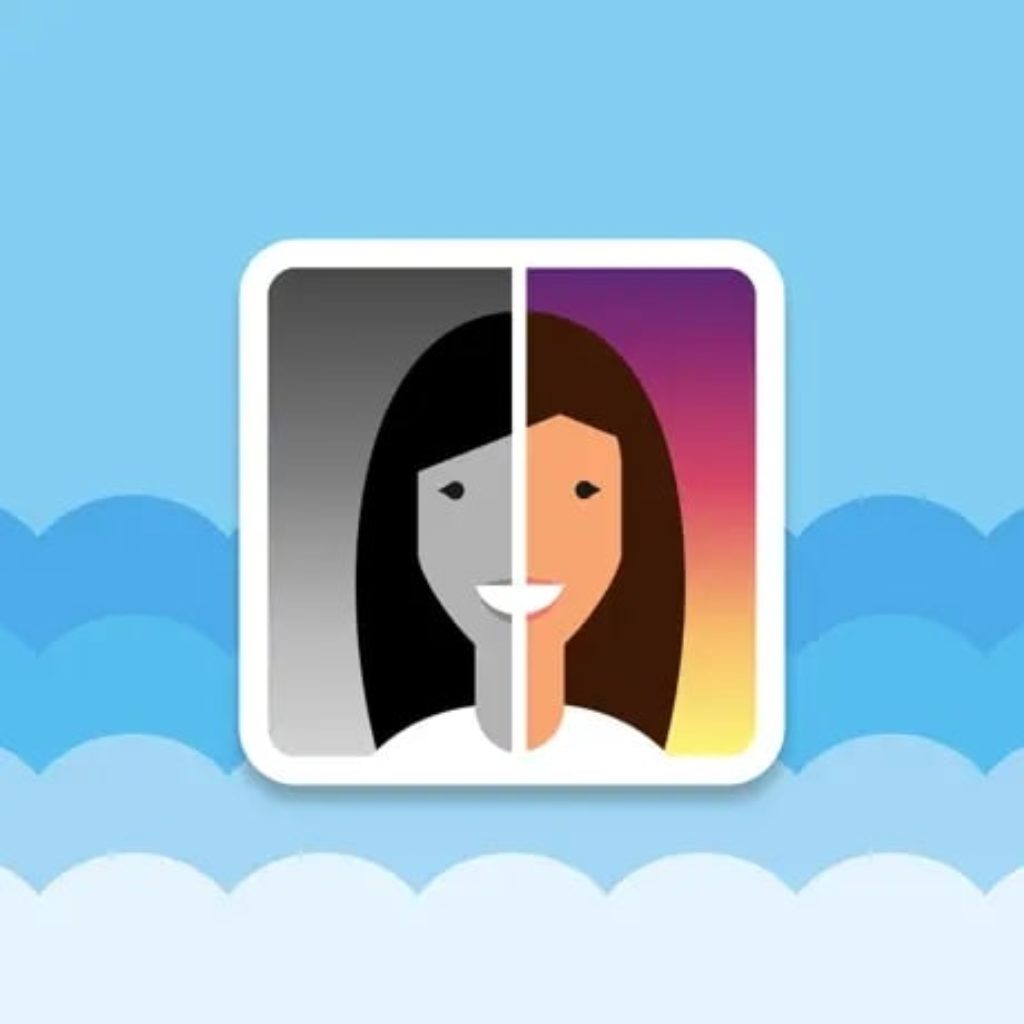 Colorize is an app that allows you to restore old black-and-white photos by adding vibrant and bright colors to them. It will help you capture the atmosphere of old photos and revive memories of the past.
With this app, you will be able to restore colors in old photos using all the functionality and tools of the app.
To get started, you need to select and add photos from your storage to the program. You can upload even the oldest black-and-white photos that you want to dilute with color using this app.
After you upload your pictures, the program automatically processes and optimizes them for further editing with vibrant colors. Then you can choose which colors will be restored by yourself. It also allows you to perform color restoration automatically.
If you don't like the result, you can go back to the original look of the photo and try to change the image yourself. The app processes photos using advanced algorithms.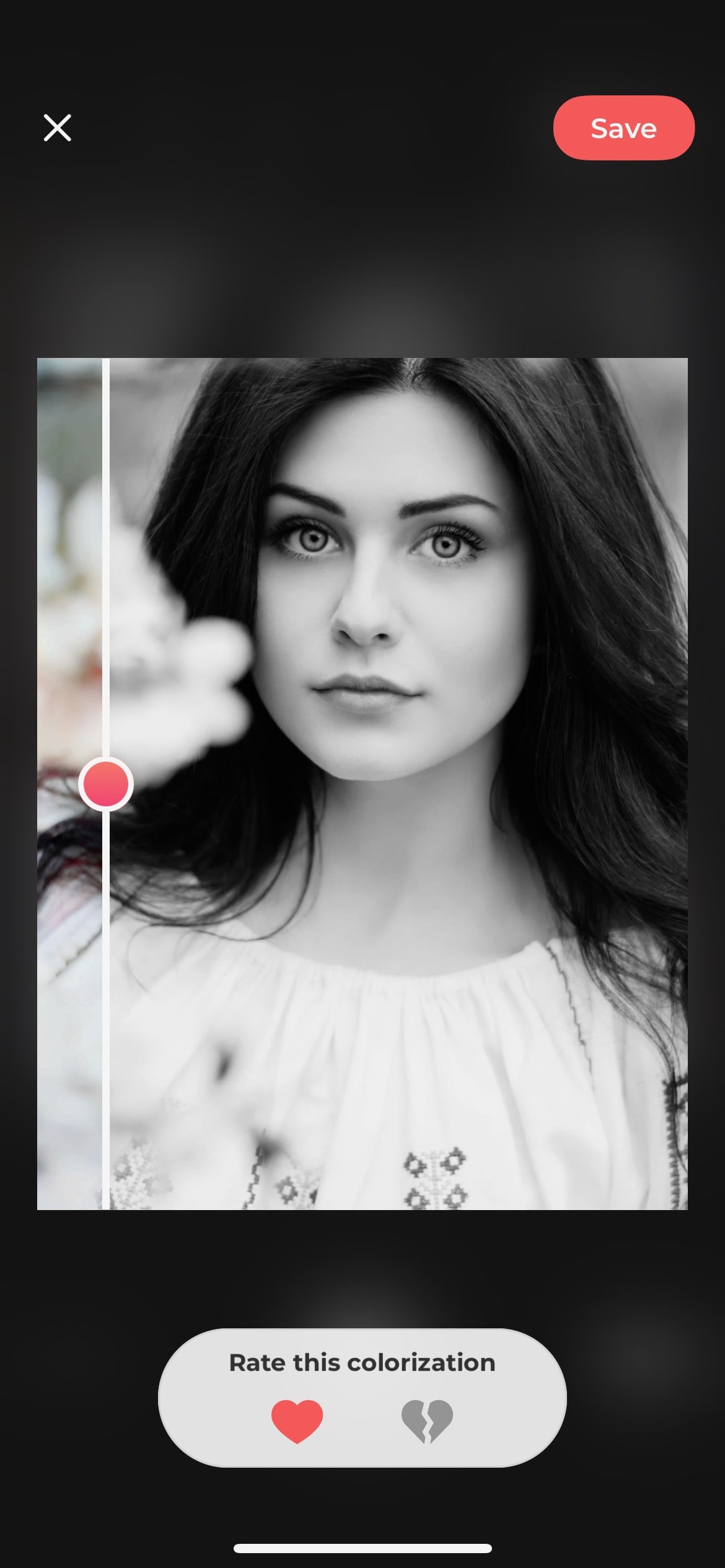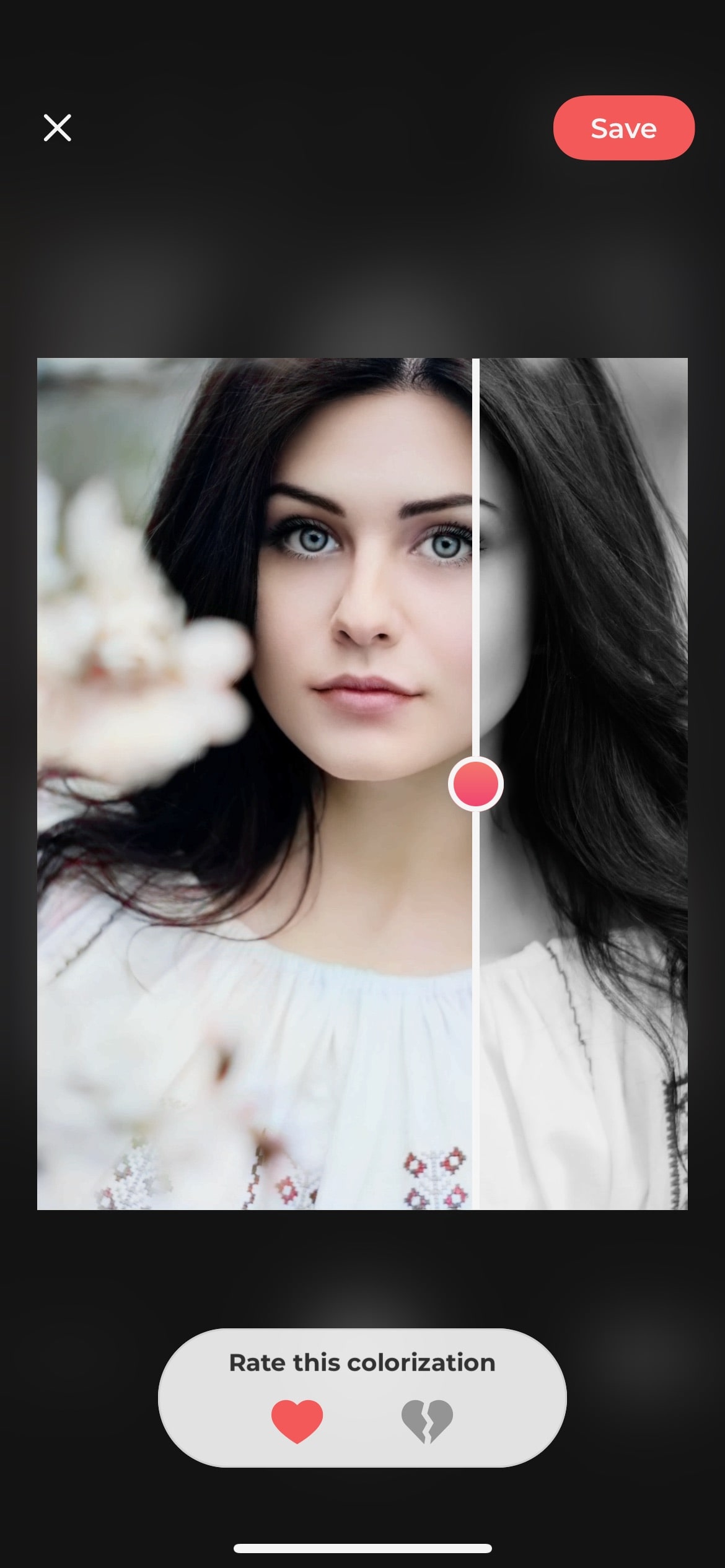 The program detects colors and restores them, reviving, and updating them in this way. You can upload the restored photo to your gallery or share it on other platforms. If you are a beginner, then you can use a special step-by-step instruction, which is available absolutely free in the app.

Change Photo Color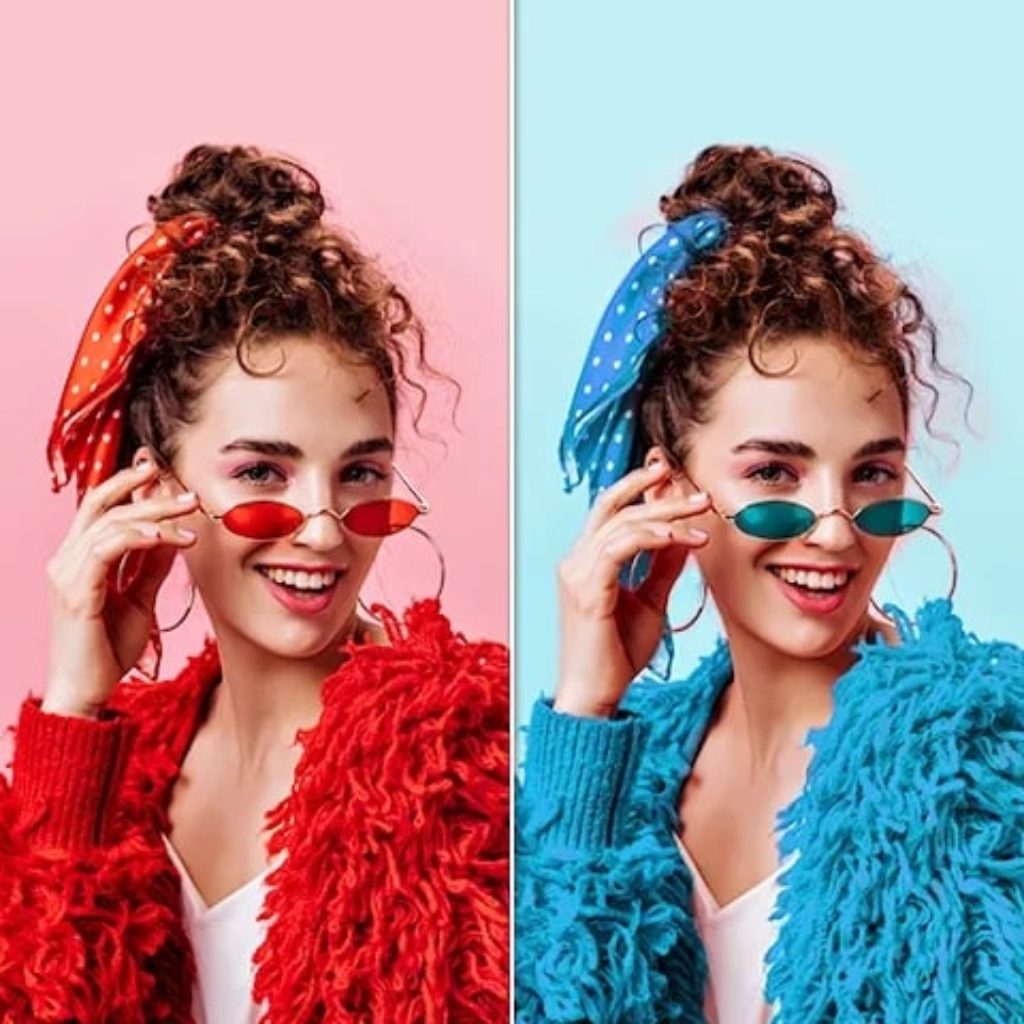 This editor will allow you to change the colors of images, apply effects and filters, as well as perform other types of image processing.
Its user-friendly interface and wide range of tools make it easy and fast to create beautiful pictures even without special skills.
Besides, in this app, you will be able to create unique filters and special effects to process your photos by yourself.
Here you will have access to a wide range of filters and tools that you can use to process your photos down to the smallest detail. In this app, you can change the brightness of shades, tones, and other indicators.
It also allows you to change the colors of objects in your photos in just a few minutes. All you have to do is highlight the details that are shown in the pictures, and then the program will automatically replace the existing color with the new one.
You will also be able to manually edit the contrast and saturation of your colors. To do this, just move the line forward or backward.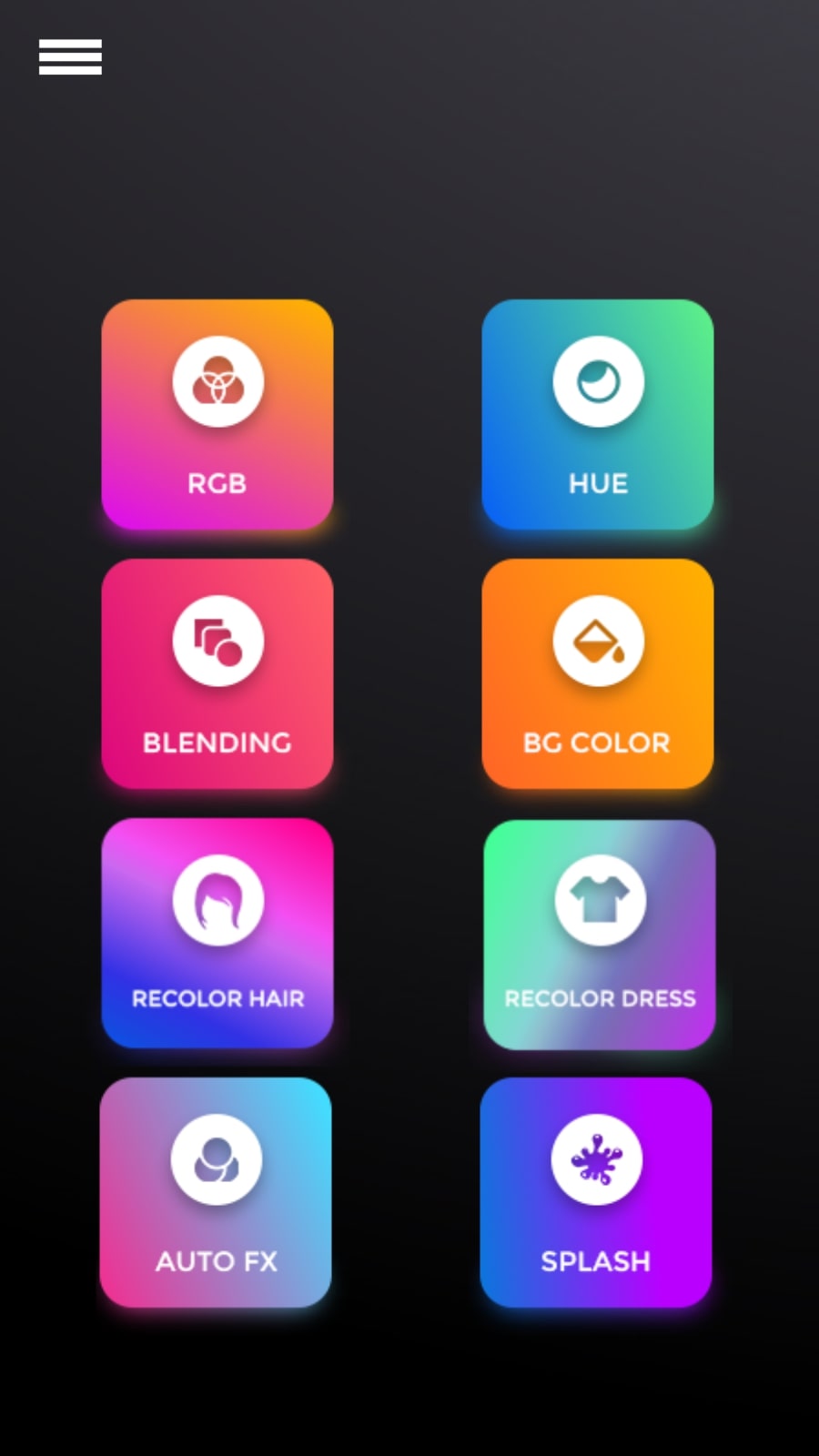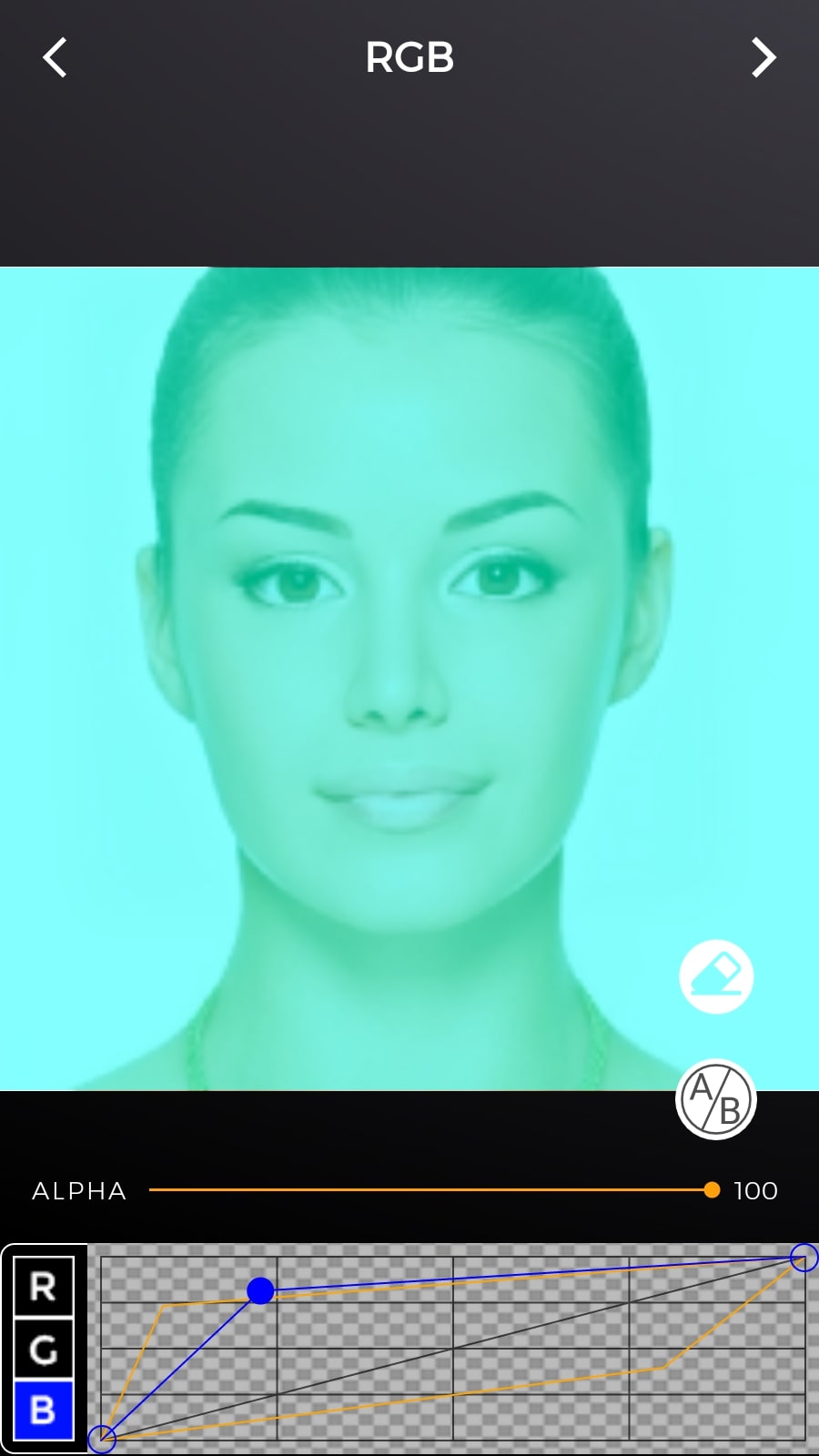 Track all the changes in real-time and use the return function to continue editing your images from scratch. You can easily export your finished pictures to your device's internal storage and to other platforms.

Color Touch Effect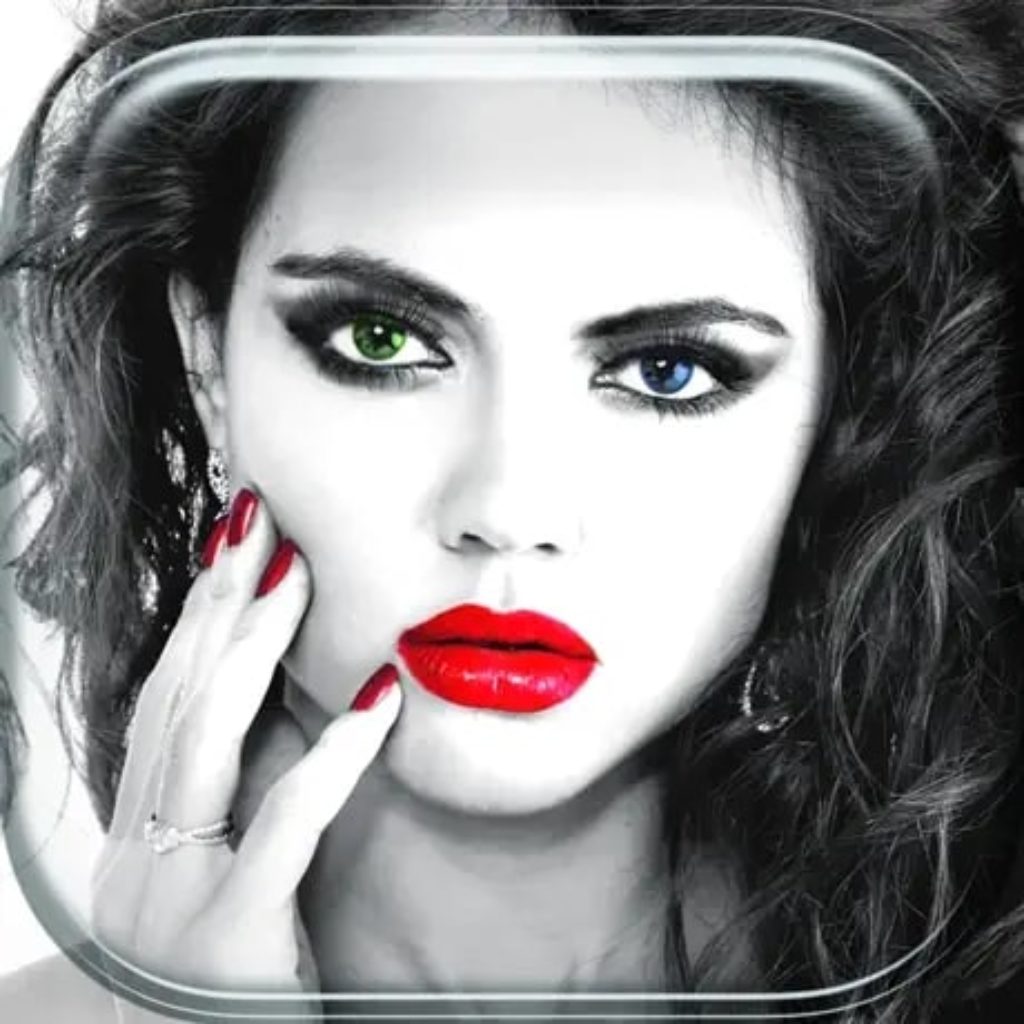 Color Touch Effect is a photo editing app that allows you to create bright and original images by adding color to individual objects on a black-and-white background.
In this program, you will be able to select certain colors in a photo and make them more vivid and saturated, while maintaining the natural look of the other elements.
To process your photos, all you have to do is select a photo from the gallery or make a new one with the camera directly in the app. Then you can immediately start experimenting with different effects and tools to create a unique picture with a variety of colors.
The app has many settings and options that allow you to process every detail of your photo. Choose the colors you want to highlight and adjust the saturation, contrast, and brightness. Add various filters and effects in this app to create even more original and unusual images.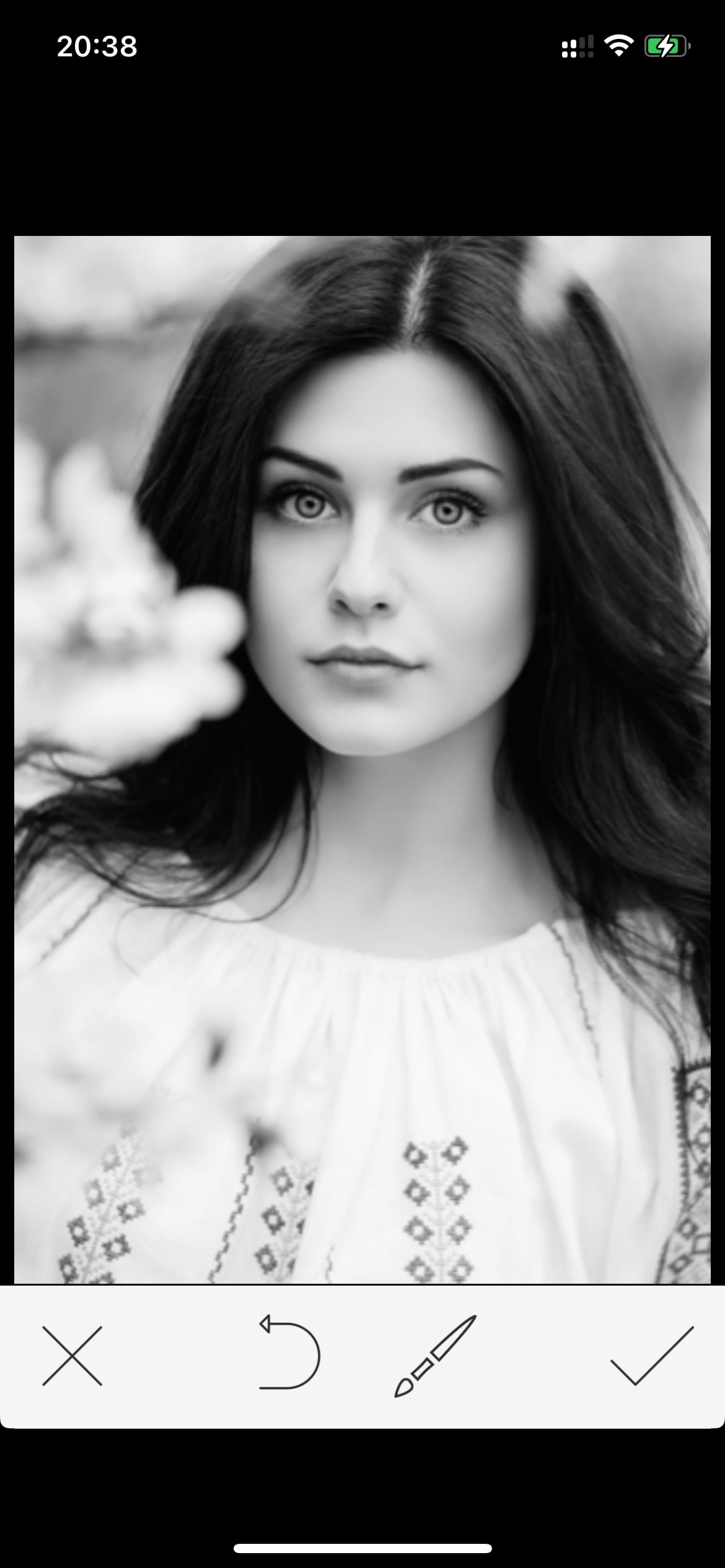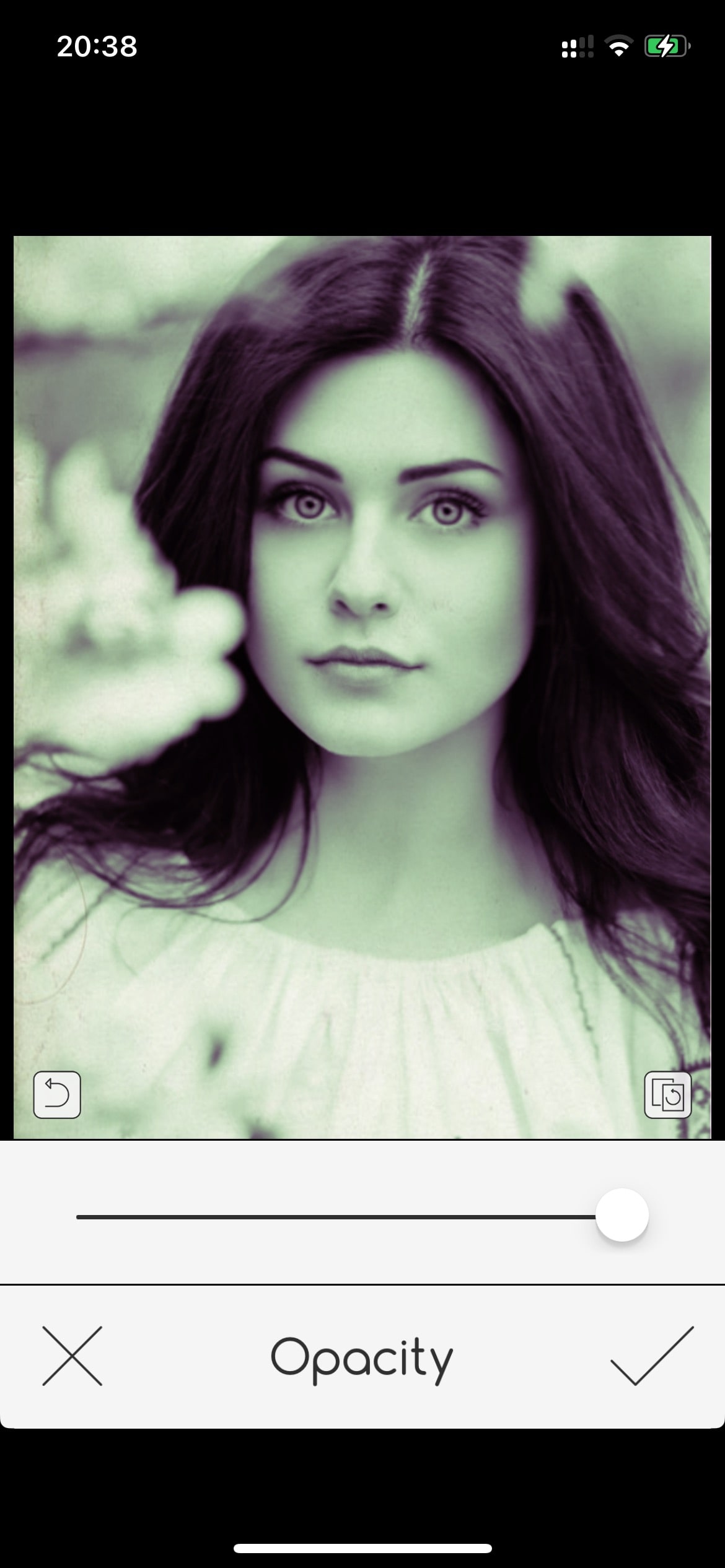 Select areas to paint with a special brush tool. To make it easier to select objects in the photo, you can change its scale. Adjust the focus, temperature, blur, and retouching. With so many features, you will not only transform your photos but also hide all the imperfections in them.

Colorize – color changer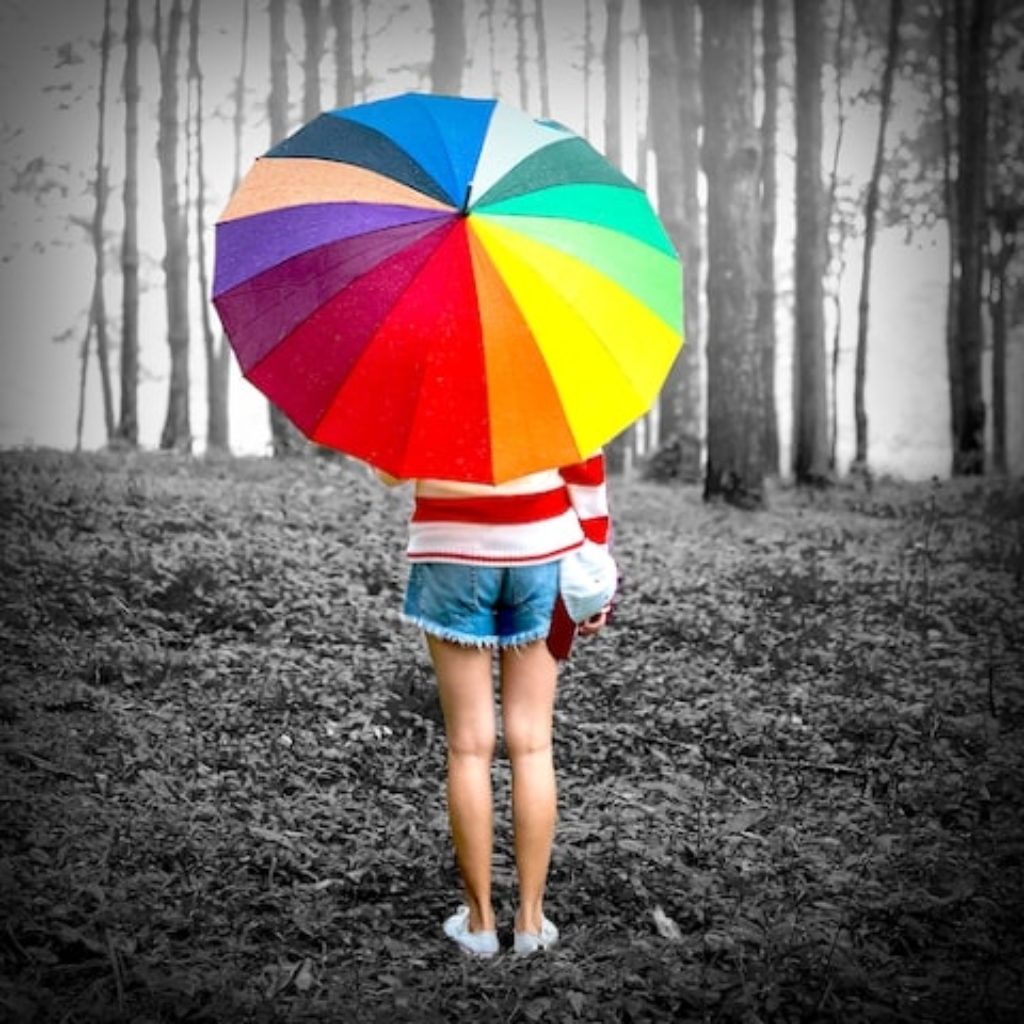 Colorize is a photo editor that allows you to create incredibly bright and colorful images from boring black-and-white photos.
Thanks to a wide range of tools and functions it is possible to brighten up dark or black-and-white backgrounds with bright and colorful shades. To do so, you will be able to highlight individual objects and details that you want to paint over.
Customize the tools and their size so that the result is neater and better. There are many effects and filters in this app that allow you to change colors, add textures, add highlights and shadows, and much more.
Use multiple effects to process your photos in this app. Zoom in and out to shade even the smallest details in your photos. Easily remove any changes and go back to the beginning of editing.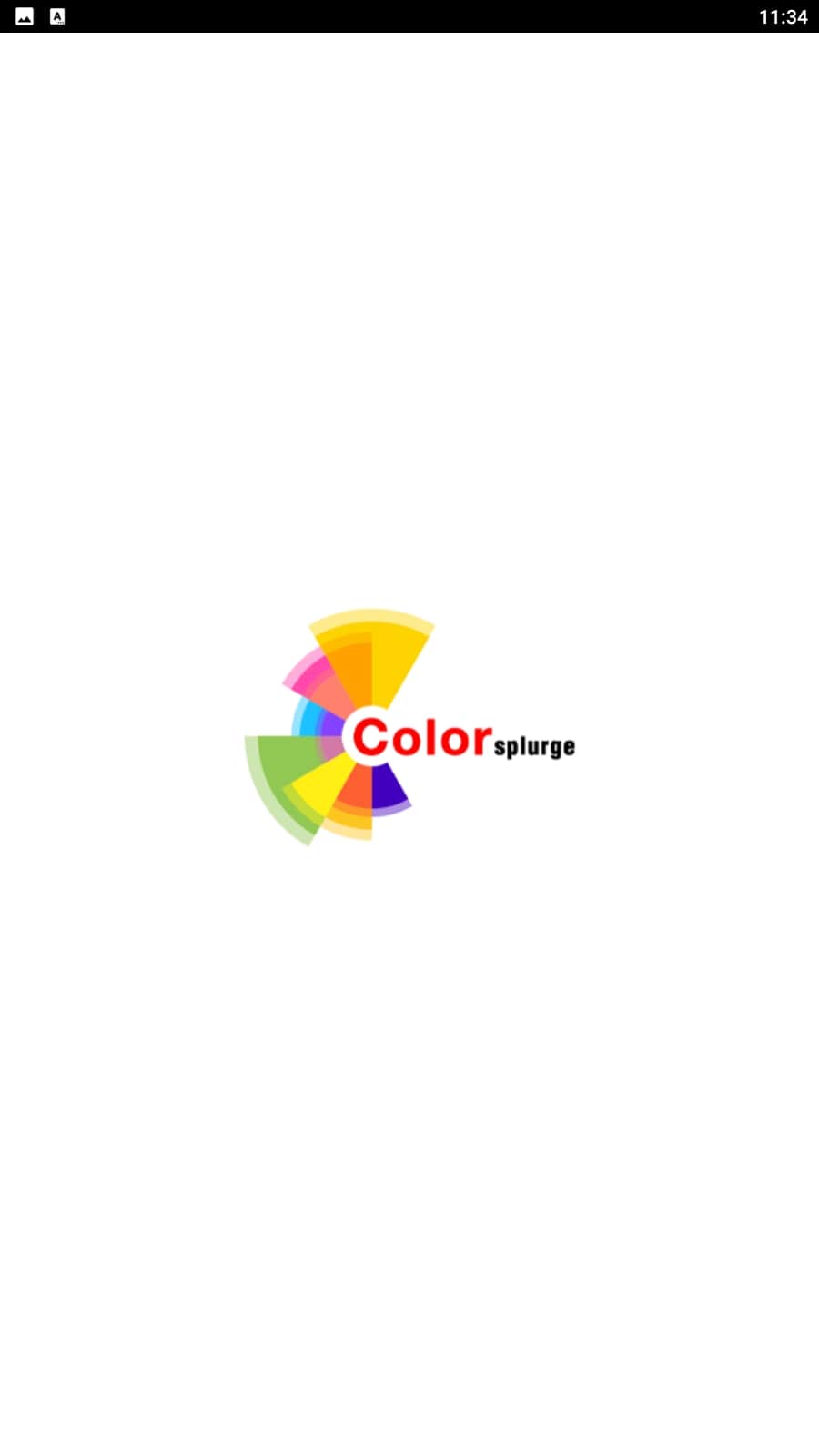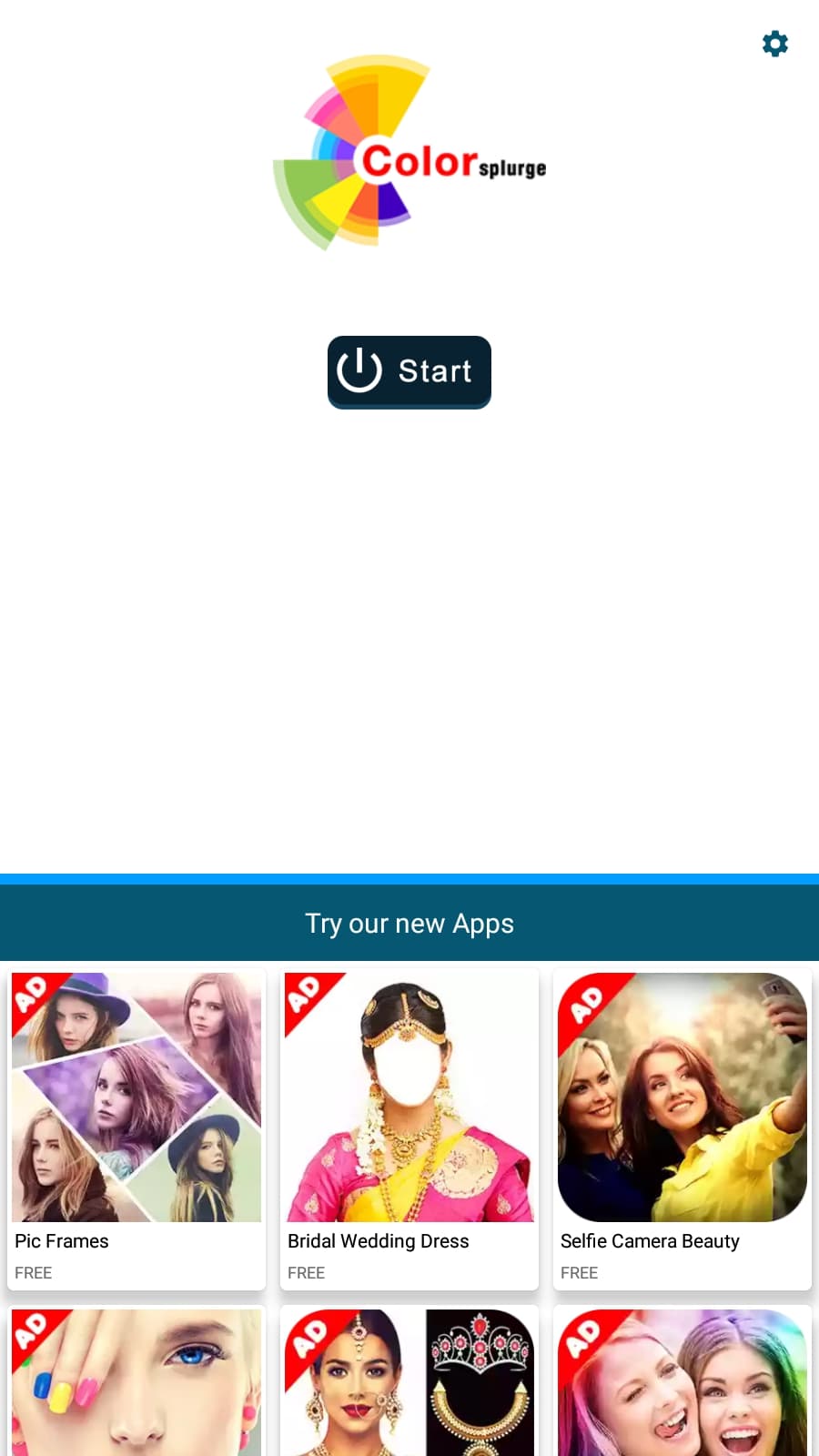 Selectively adding colors to photos will allow you to create balance and pronounced contrast. All the tools and features will be available to you free of charge, so you can use them without restriction. You can send your work both to internal storage and to social networks or other Internet platforms.

You may also like: 11 Best Color Identification Apps for Android & iOS
Change Color in Photos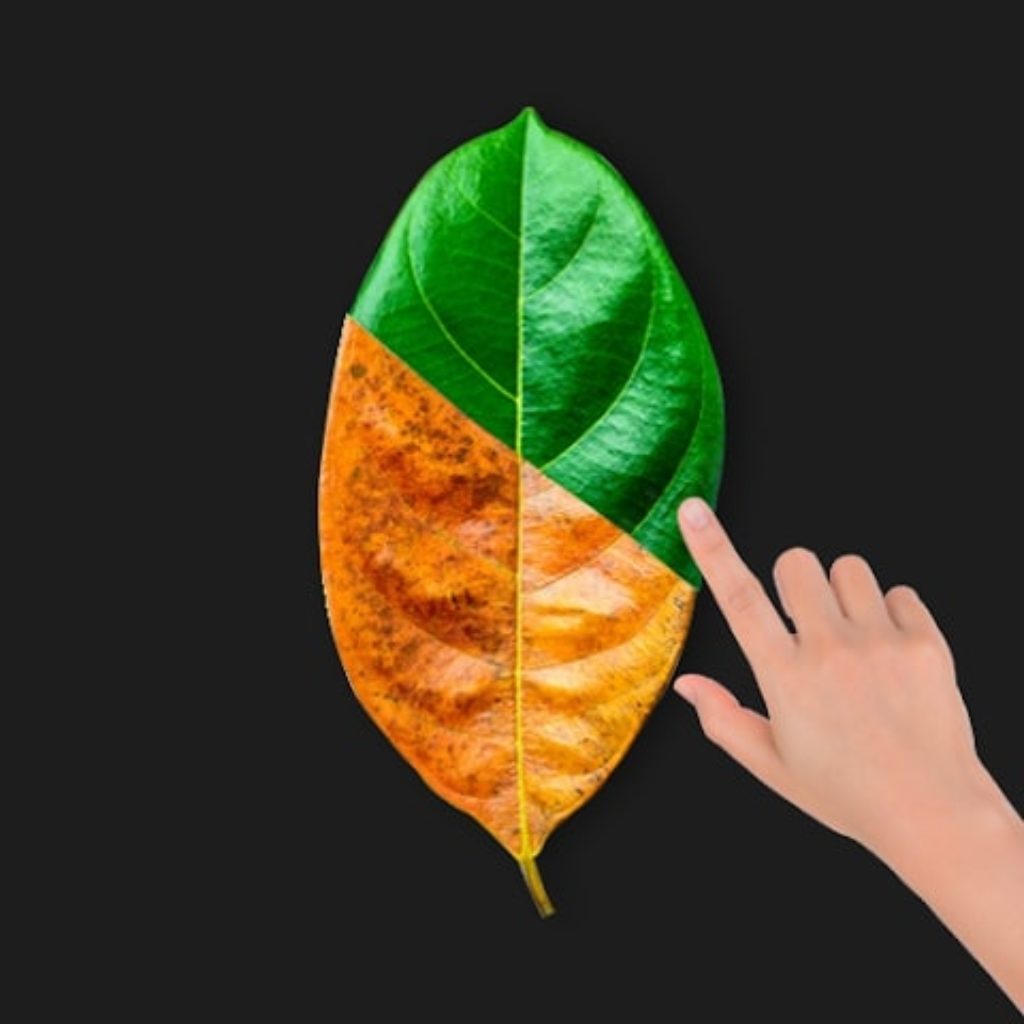 Change Color in Photos is a modern photo editor in which you can transform your old and boring photos by adding new colors from the palette.
All you have to do is highlight certain objects in your photos and make them more vivid with the help of a convenient and extensive palette. In doing so, the quality of the photo and its other elements will be fully preserved.
A large palette of shades allows you to combine them with each other to get the most different and unusual colors. You can zoom in and out of your photos for your convenience.
You can do the same with the tools, which allow you to paint the picture as clearly as possible. Even if you miss with a brush, at any time you can go back to the previous stage of editing and try to paint over the area again.
Experiment with shades on a black-and-white background to get the most vivid and saturated photos.
After adjusting the colors, you can process the photo and change other parameters: contrast, saturation, brightness, temperature, and more. This will allow you to achieve maximum image quality and a professional-looking photo.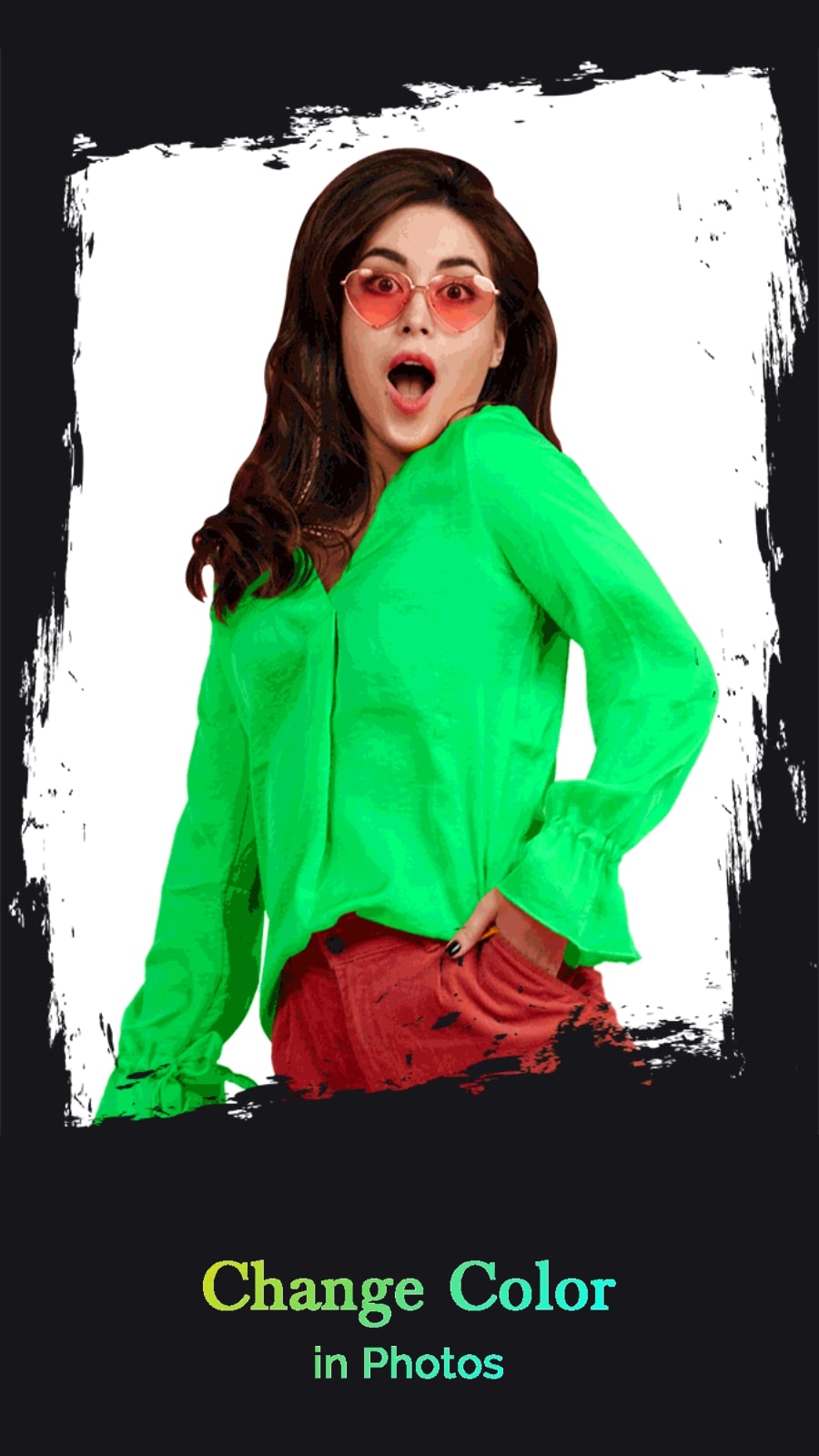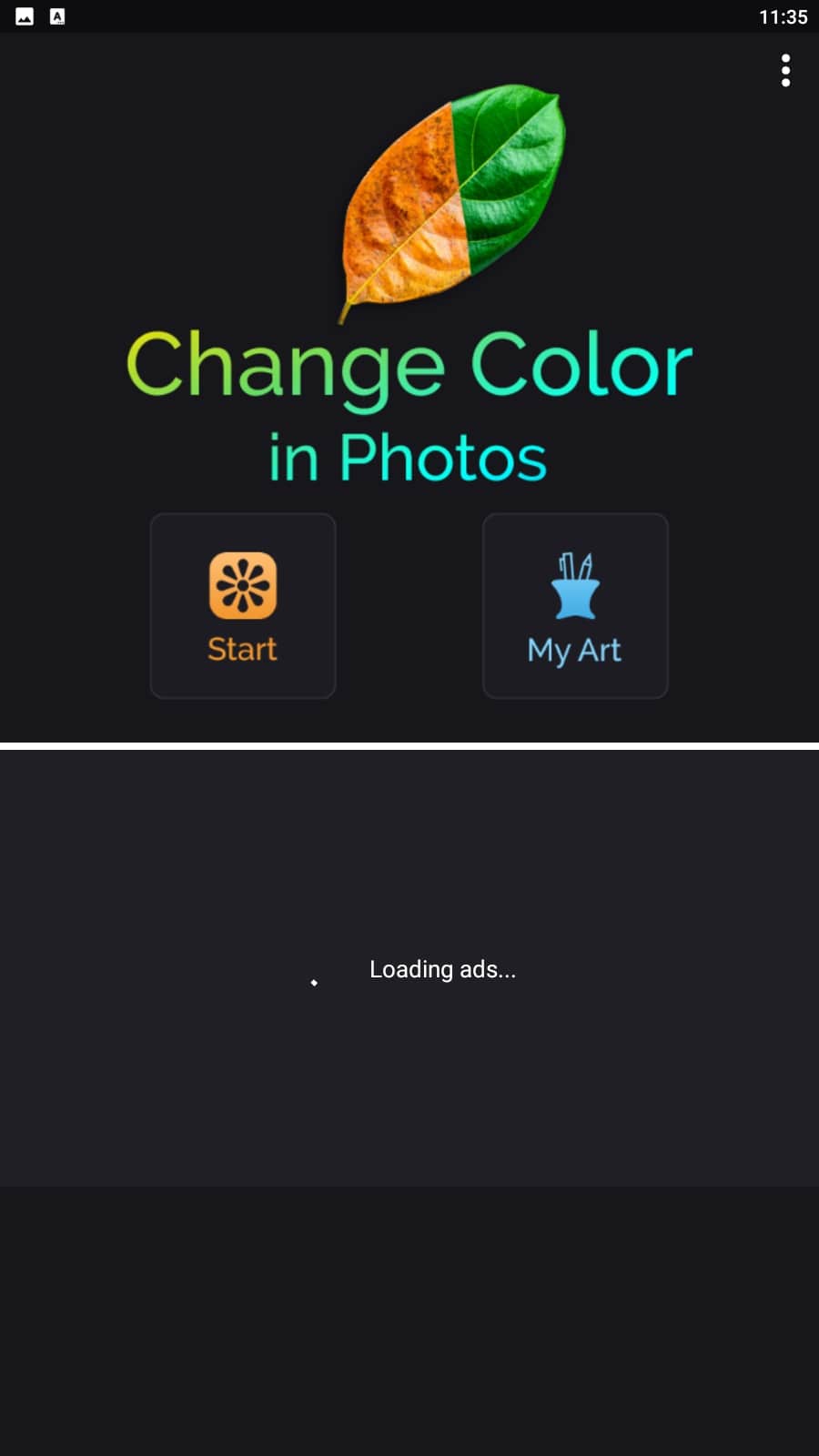 Share your finished pictures with other people because the app allows you to export photos not only to storage but also to different platforms.