Tank battles amaze with their epicness and scale. They really amaze and inspire a desire to plunge into this world on mobile platforms. Easy control is one of the main advantages of mobile games. Also, they have great graphics and a variety of gameplay.
To help you choose the best option, we have reviewed these best free offline tank games for Android & iOS. Their main feature is that you can play at any time and in any place because they do not require an internet connection.
Enjoy exclusive gameplay and heroic battles with these best war defense games.
World Tanks War: Offline Games
World Tanks War is a free game in which you will fight in tank battles. Here you will have to pass various tests for survival.
The game is made in 3D graphics, which allows you to fully immerse yourself in a virtual world and feel the atmosphere. You can control your tank and improve it as you go through the game.
World Tanks War includes a lot of game modes, weapons, and camouflages. You will need to fight for your territory so that detractors do not take it. Show your strength, pump yourself to the maximum.
The app has amazing music and special effects, play, and enjoyment. Besides, you will have the opportunity to customize the battlefield for further attack. Discover new features and don't limit yourself in the game, come up with strategies, collect new tanks and defeat your enemies.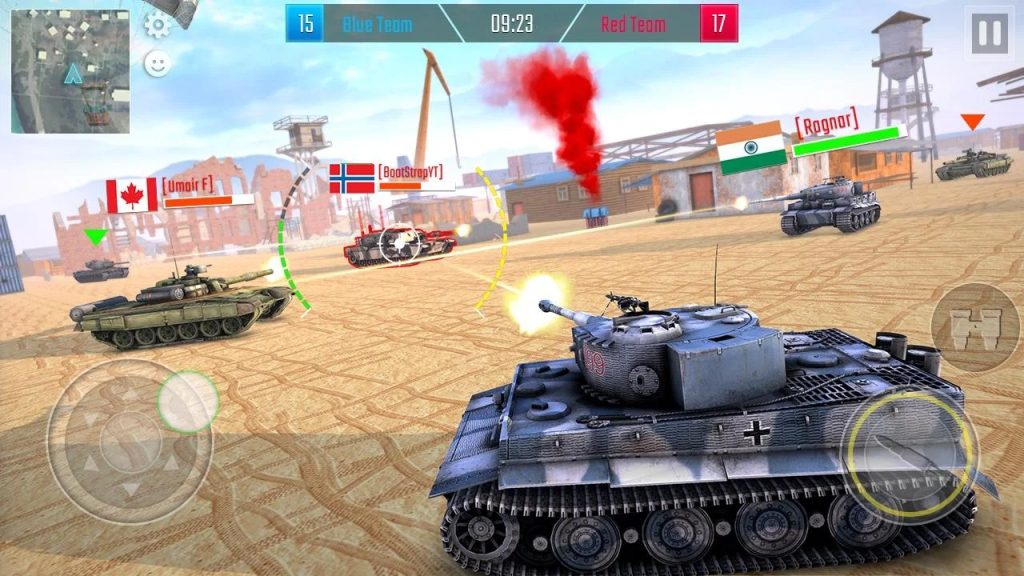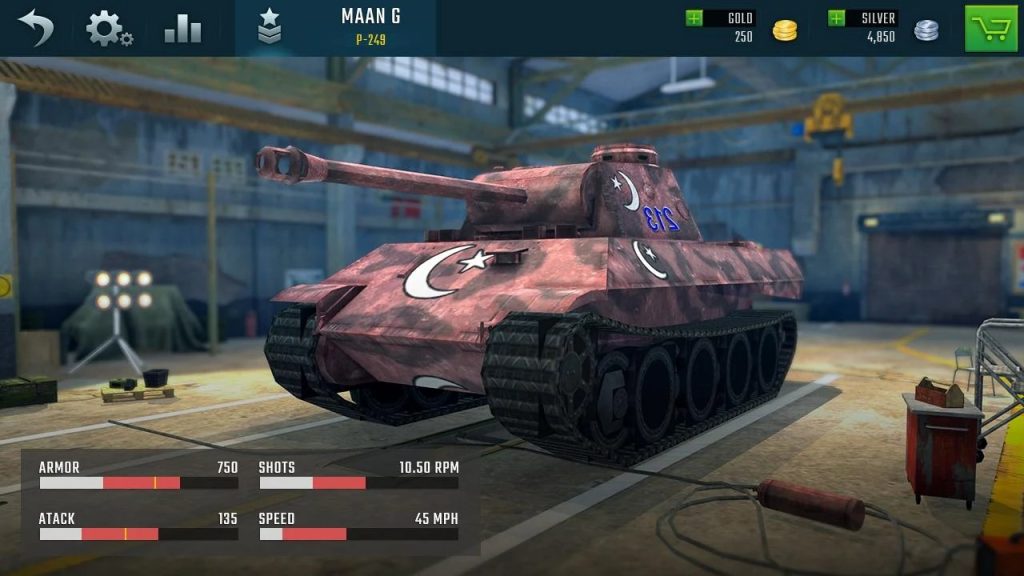 For the battles, you will receive nice bonuses in the form of playing points. World Tanks War can run in airplane mode and without internet.

You may also like: 11 Best WW2 Games for Android & iOS
Pocket Tanks
Pocket Tanks is a unique app that allows you to stage battles by teaming up with your friends.
It is not surprising that new users like the program because it is not difficult to master the controls.
Before a battle, you need to go to the store and choose your equipment and all the necessary items for protection and attack.
Come up with new ideas and implement them, and take part in all battles. Get a lot of rewards for completed ones.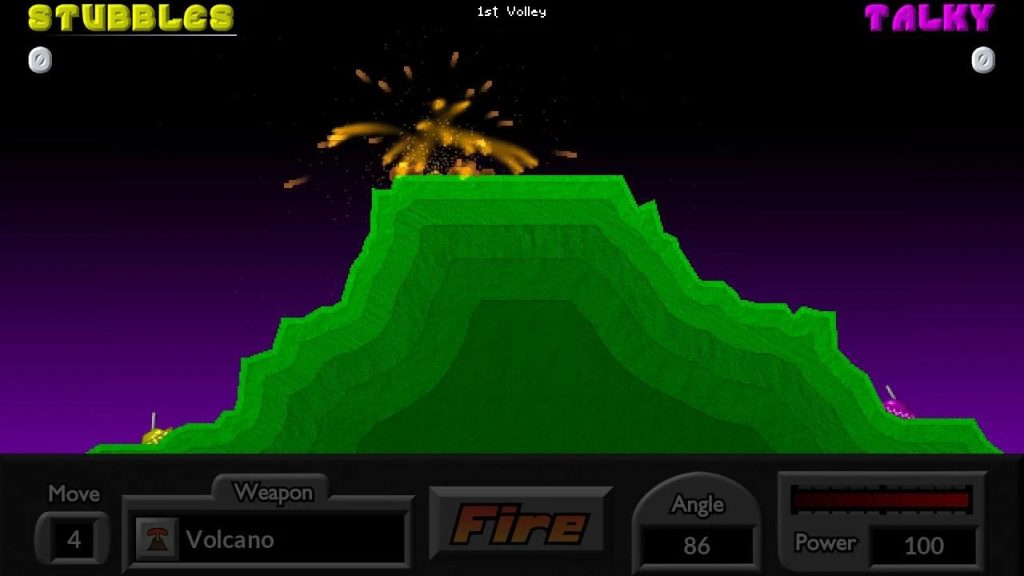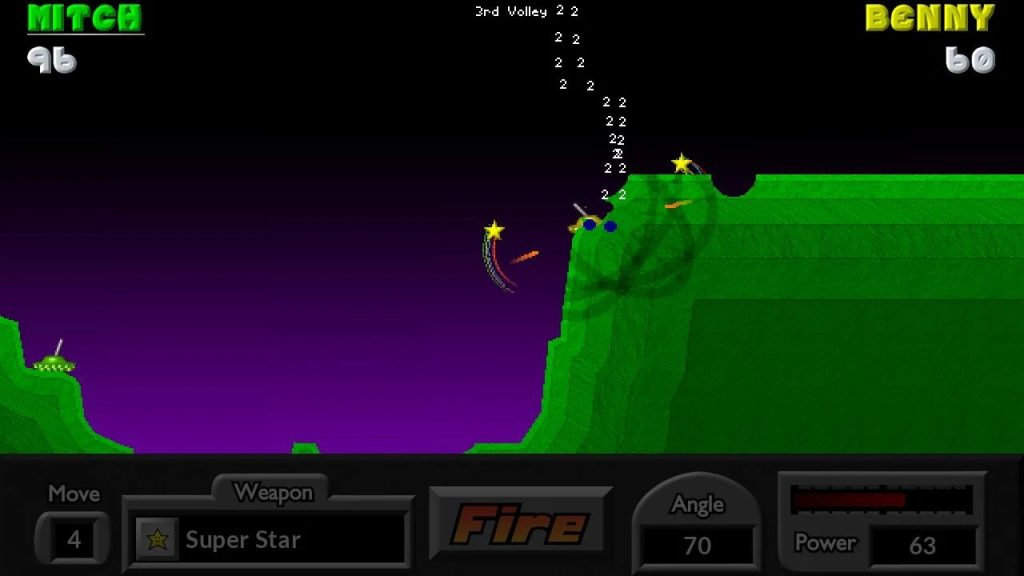 Moreover, by downloading the updated Pocket Tanks, you get even more choices of weapons, engines for tanks, excavators, and more.


Tanktastic 3D tanks
Tanktastic 3D tanks is a battlefield program. In this game, you'll be able to feel yourself in the main role responsible for the state of your team.
This game has high-quality graphics and an interface. Here you will find a large selection of weapons and maps with worlds. Note that before you start the game, you have to go through a detailed tutorial to understand what's what.
The app is equipped with delightful sound effects, as well as effects in the control. You will be able to improve your technique and learn new things. Play in different modes and test yourself on your strength and power.
While learning the game you'll be competing with a bot, after that you can switch to a real fight with the enemy. In Tanktastic 3D tanks, you'll find convenient settings and you don't need an account to enter the game, which is extremely useful.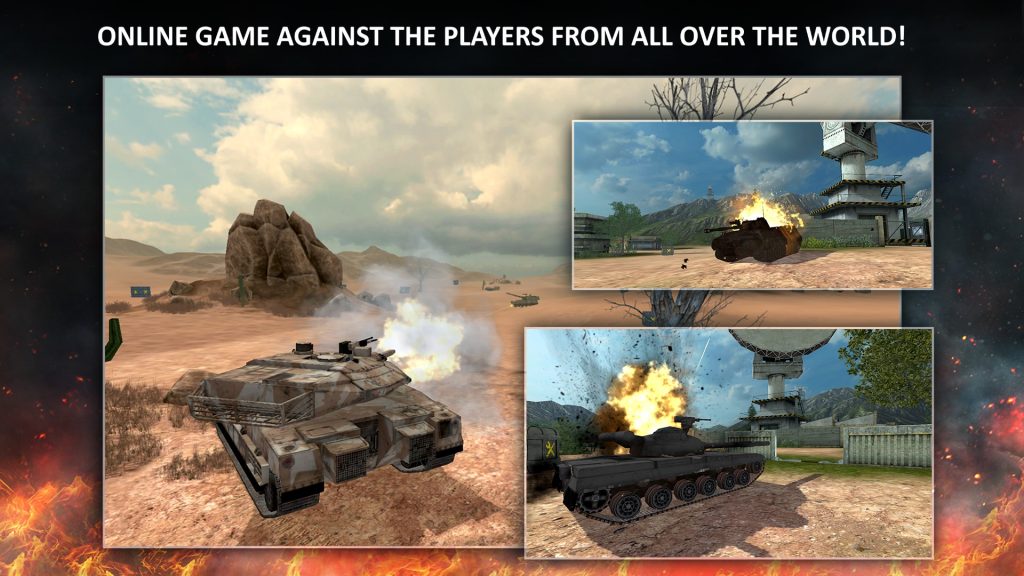 You can play without a network connection. Download Tanktastic 3D tanks and practice.


Army Tank War games: Tank Game
Army Tank War games are the latest game with many opponents in battle and free perks. Explore the world, and expand your military army. Experience the thrill of an epic game.
Use powerful weapons and tanks to win, team up in large groups and devise a plan of action to take on your opponents. Have fun and learn new things in Army Tank War games.
Here you will learn how to manage equipment, negotiate and choose the best option to solve situations.
Moreover, team up with tanks, perform the necessary missions and destroy the enemies on the way. You can pass the game in different locations with legendary tanks in real-time, even in offline mode.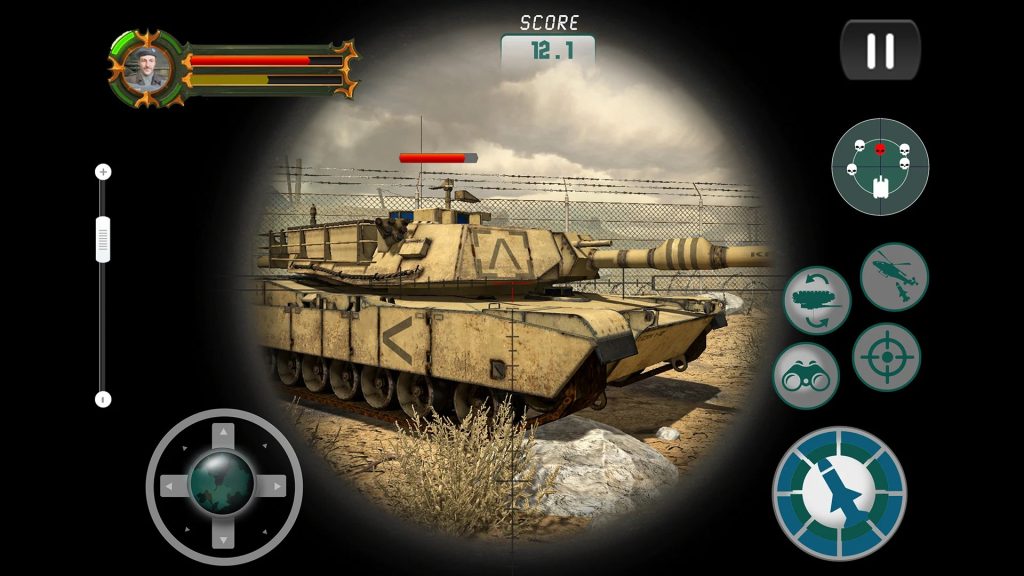 Learning actions is fast and as clear as possible so that you can immediately start mastering the virtual 3D world.

TINY TOON TANK TWO
If you like tank games, then you will most likely appreciate this one.
You can experiment and take different parts to create your unique tank. Be free to customize your combat vehicle as you wish.
It is possible to choose from 50 different elements to create a powerful tank that will be able to destroy all the enemies.
There are two maps in the game, each of which is full of challenges and obstacles.
In addition, you have the option to choose the game mode: single or with friends. If you prefer team battles, then you can always find new members for your battle clan using GameCenter or a local network.
This game has a 3D design that reminds of a cartoon. The controls are very simple and intuitive. You need to defeat all enemy tanks by shooting at them.
Keep in mind that the battle time is limited. There is a countdown on top of the screen. This complicates the game but at the same time makes it more exciting.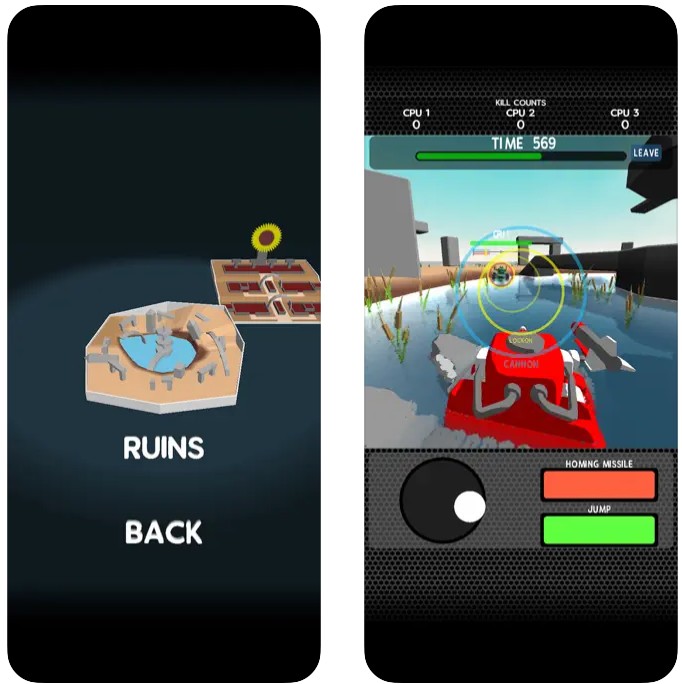 Battle Tanks: Army Tank Games
In the Battle Tanks game you will be able to take part in epic battles, to apply all your knowledge in practice.
This app is one of the best among its few competitors. Before you play, be sure to come up with a plan to take over the territory and then start acting. Use access to the app from any device.
Practice and compete for speed of victory. Besides, here you can take part in legendary battles with heavily armored vehicles. Achieve the best result!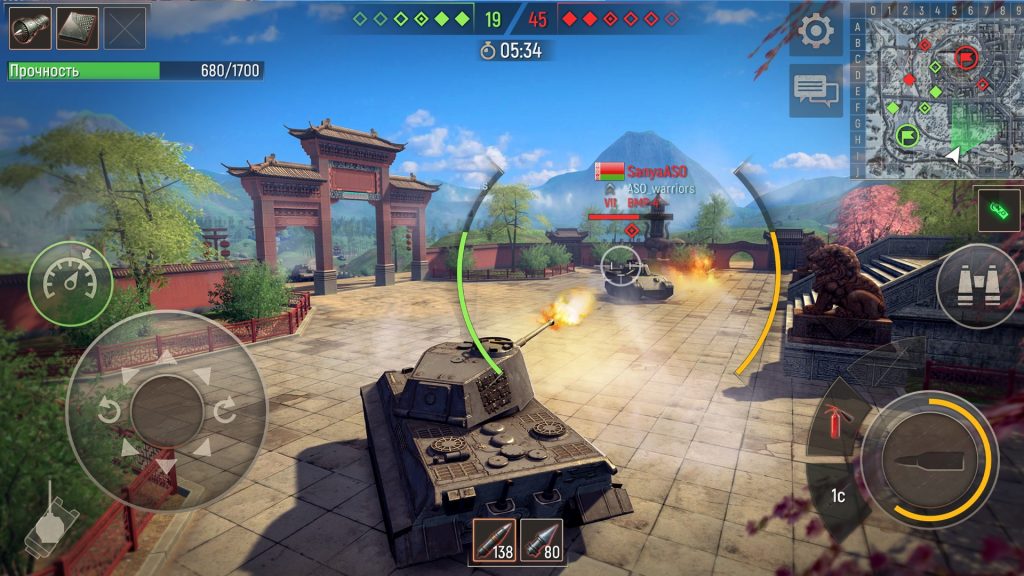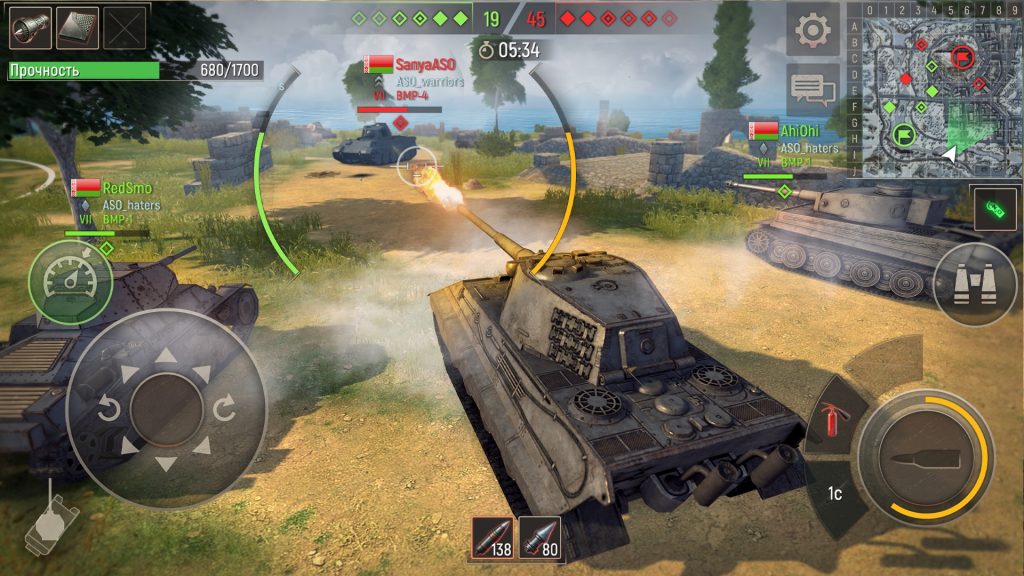 Moreover, you can improve your ammunition and develop weapons. Unlock new unique vehicles by going through battles.

US Conflict — Tank Battles
This game will appeal very much to all history lovers, because it touches on one of the most important issues in world history: what would happen when Germany captured the United States? To find out the answer to this question, just download the app and find the answer to it.

The most important options characterizing this app are:
28 exciting diverse missions that will make you pretty much smash your head over strategy to successfully complete them
battles between two different platforms, namely android and IOS
incalculable number of different types of vehicles, such as cars, tanks, airplanes, ships and a number of others
multilingualism, including more than 10 different languages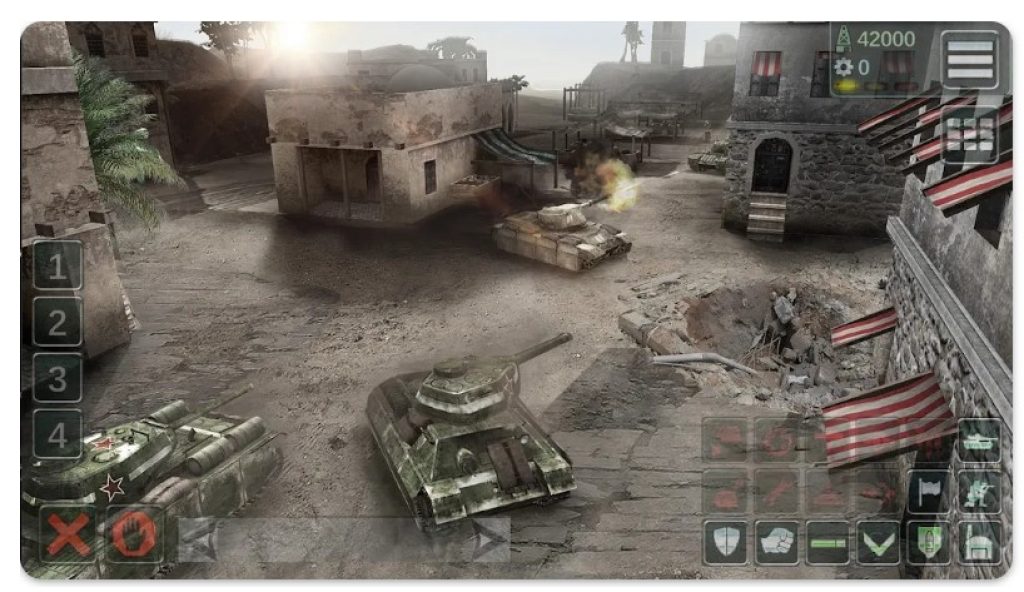 The app uses various amplifiers that help to significantly speed up the process of passing the game, as well as save users nerves when completing especially difficult missions. So what are you waiting for? Download and discover new strategic talent now!


Grand Tanks: WW2 Tank Games
Grand Tanks is a free app that will give you the opportunity to immerse yourself in the world of wars of yesteryear. The game has excellent graphics and clear controls.
Discover new tanks and control all your equipment. This is one the best program among all offline tank games.
Immerse yourself in an atmospheric game and achieve all your plans. Invite your friends and have an incredible spectacle of capture in a huge 3D world.
Besides, you will be able to improve your vehicles, as well as get a collection of camouflages. Remember that for upgrades you will need to complete tasks that will pop up every day.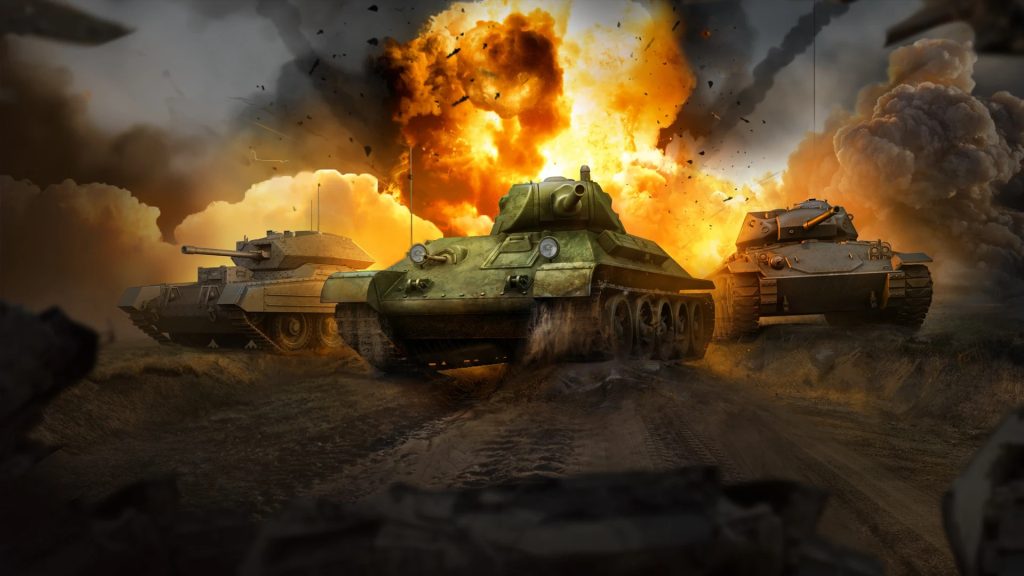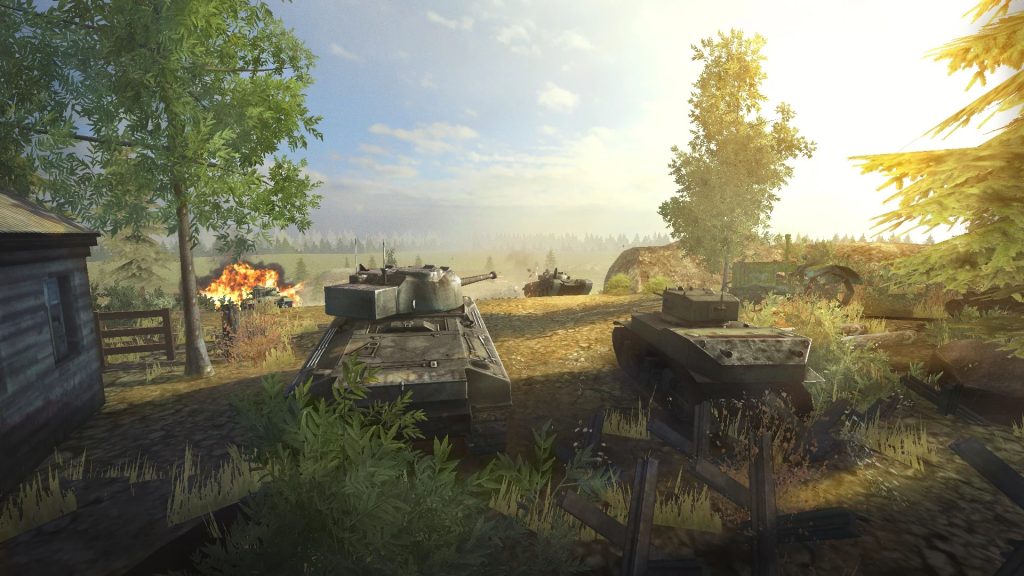 Decide in advance in what mode you will feel comfortable playing and start acting. Get unforgettable vivid emotions in Grand Tanks!


War Game Offline Shooter Games
In the War Game Offline you have to fight, defend and build strategies.
Install the game for free and dive into the fascinating world of the attack. Manage tanks, and build a team of assistants to defeat the enemy.
Before the start of the battle, adjust the game mode so that the course of action went correctly and according to plan. This is one of the greatest battle game you've ever seen.
You'll be impressed by the fire effects and equipment set up. You will have the opportunity to acquire and improve your tanks and earn coins. Discover a large world of maps and join various communities and plan cooperative games. Master the new shooting, and get supplies.
Besides, learn how to approach the enemy correctly so that your actions are not noticeable, and then start firing.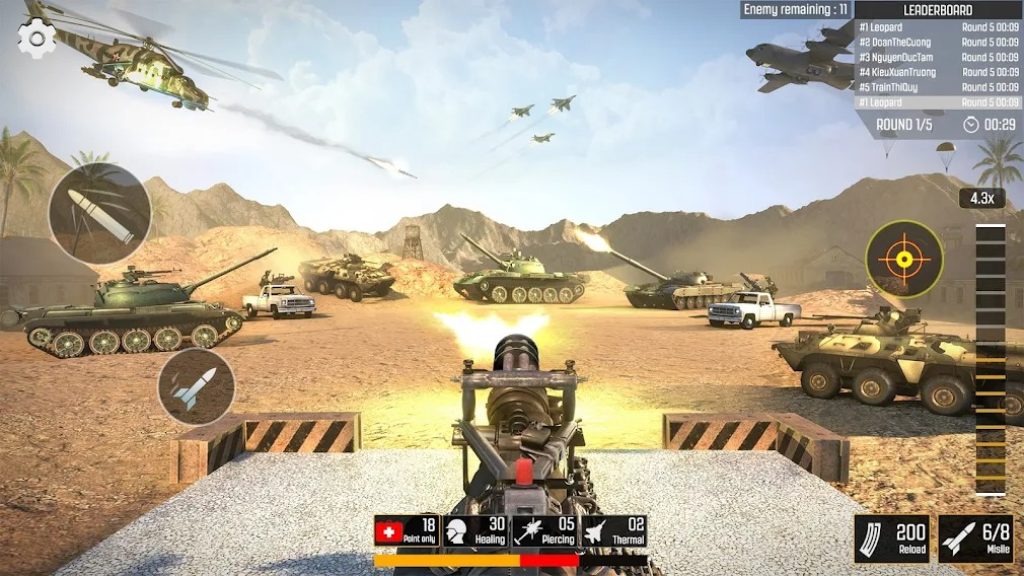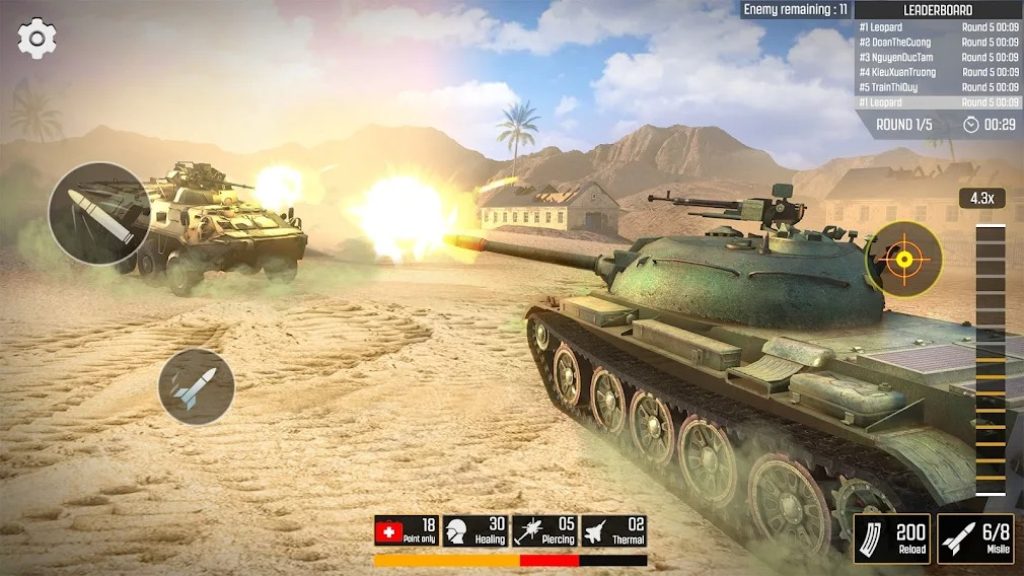 Save your team and captured territory as soon as possible, blow up the enemies and complete all missions. Customize the levels by difficulty level.

You may also like: 11 Best Colony Building Games for Android & iOS
Armor Age: Tank Games
Playing the Armor Age game, you can feel the whole atmosphere of war and battles of former times. You will be able to gather a large team of players and go through all the military trials together.
The game has two modes. The first is to perform certain missions, in the second you need to survive with allies against the attackers.
Upgrade your equipment and ammo. Collect different tanks with various characteristics.
Armor Age includes a lot of features. It will be possible to lead five tanks simultaneously in one of the modes. Manage the technique as easily as possible, as the interface is well designed.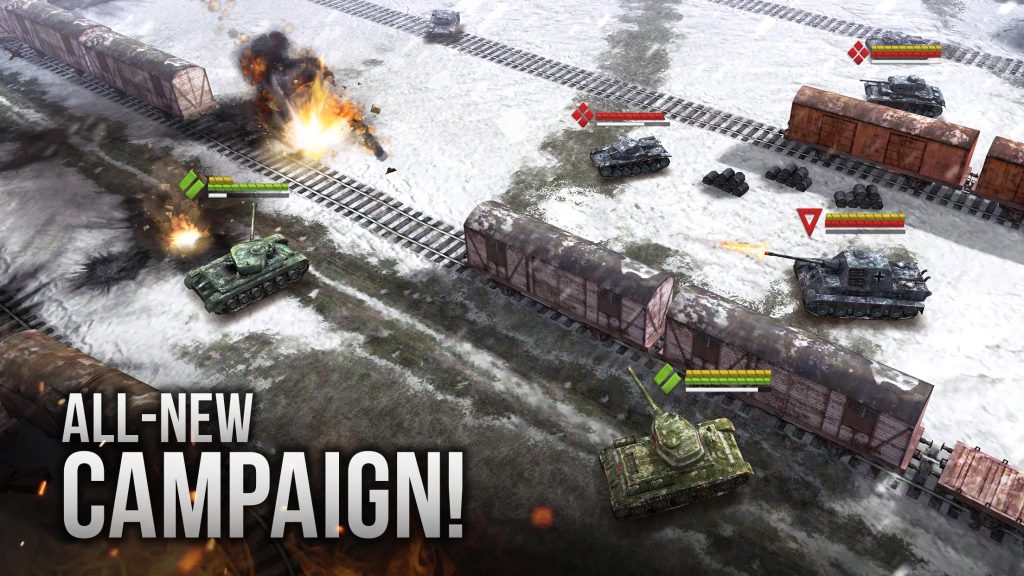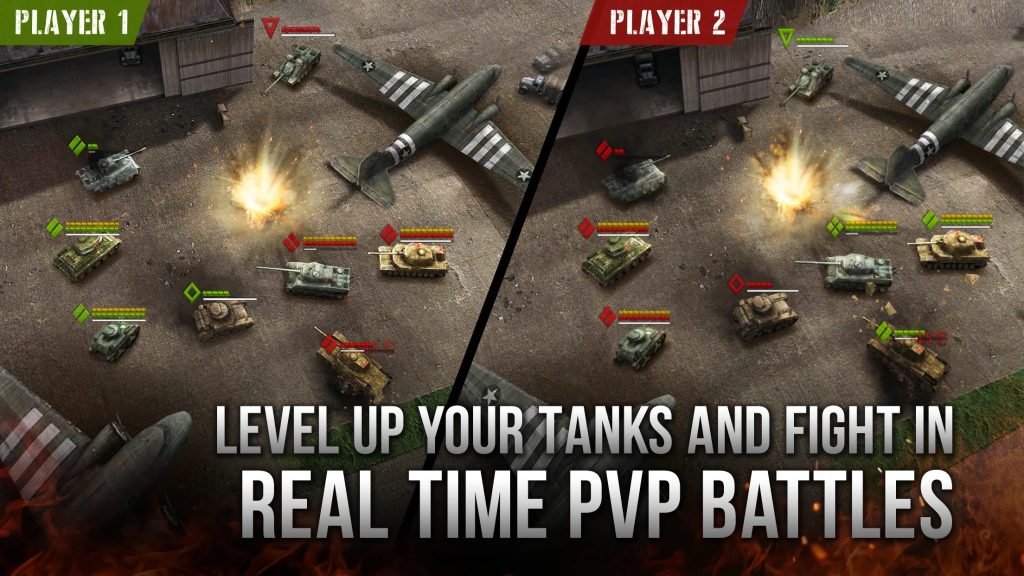 Besides, there are a lot of different tasks that are not so easy to perform. Become the leader of your team, build tanks and reach the finish line.


Tank Hero – Awesome tank war games
Tank Hero is a game in which you have to attack enemies on the battlefield.
Your task is to defend yourself against the enemies with your abilities and come up with a takeover of enemy lands. If you die in battle, the game will start all over again for you.
The program has great features, easy controls, and a lot of upgraded weapons. There is a large selection of skills, and there are games with bosses of the complexity.
The game attracts users with its colorful design and enticing gameplay. The game has a store with all the important accessories needed in the game that you can buy.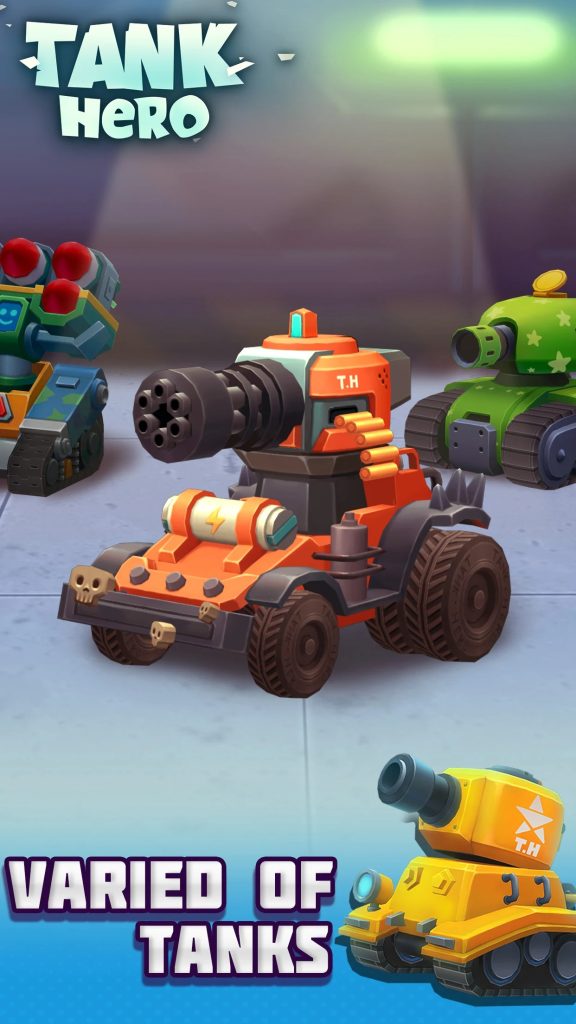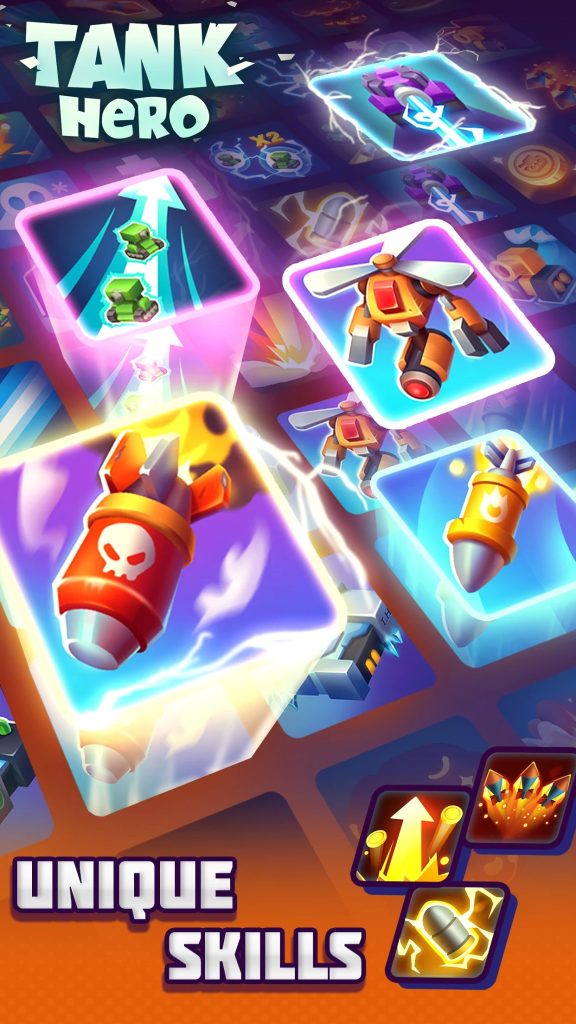 Read reviews of the app and leave your ratings.


World War Tank Games Offline
In this game you have to go through rounds, attacking enemies. Play with new vehicles, and use modern weapons.
World War Games Offline is available in airplane mode and without internet, which is very convenient. You have a lot of missions to complete, capture a lot of territories and drive your enemies away from your area.
This is the best war game in the virtual world. Resolve conflicts and pacify invasions! Spend your time with pleasure, immersed in the atmosphere of the game. Devise strategies and act according to a specific plan.
This free 3D game will allow you to play army and military games with different nations. Destroy the world online, choose one of several modes and start the passage.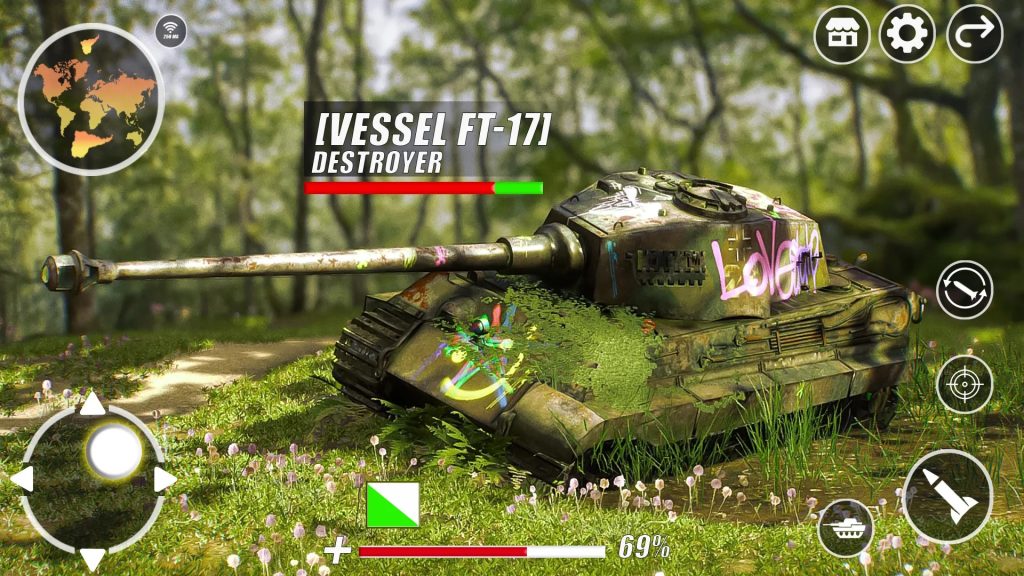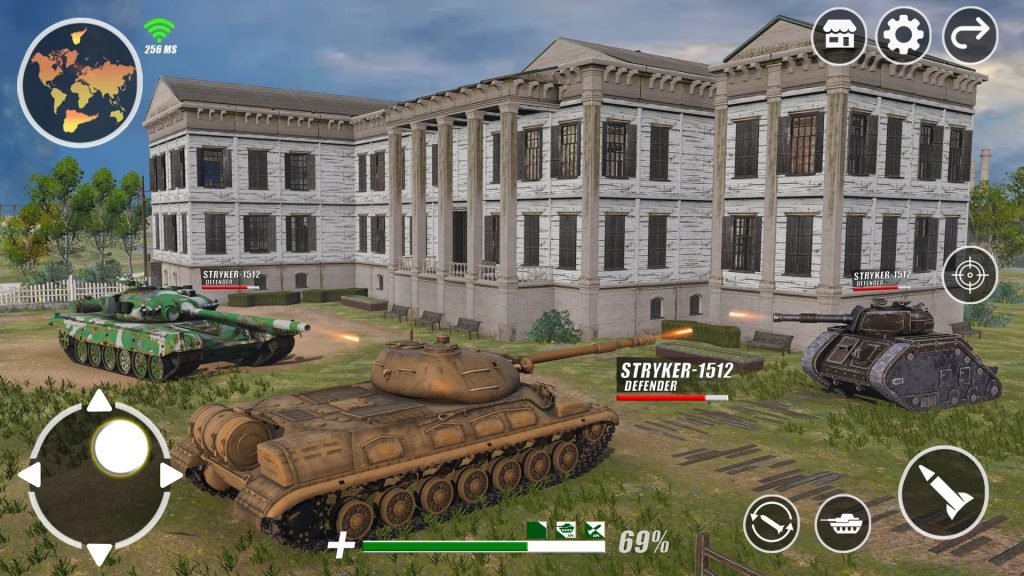 Gather a friendly company of players. Download World War Tanks and enjoy tank battles.

Tankhalla
Tankhalla is a program that presents a new modern game with tanks in cartoonish graphics. Here you will have to go through many missions and overcome battles with big bosses. You can play without the internet.
Get invaluable experience and earn money, even if you are killed on the battlefield. You will be able to get bonuses, and get tanks. Tankhalla has three modes to play and they are all available in airplane mode.
There are eight opportunities to destroy the enemy and six drones to help in the game. Choose a tank to start the game, attack your enemies, and come up with a plan to take over. Create unthinkable duos to destroy enemies, and get a drone to help you so you don't get bored.
Besides, provide yourself with a maximum protection shield, and firearms, so you do not get pierced and you can move on to the battlefield.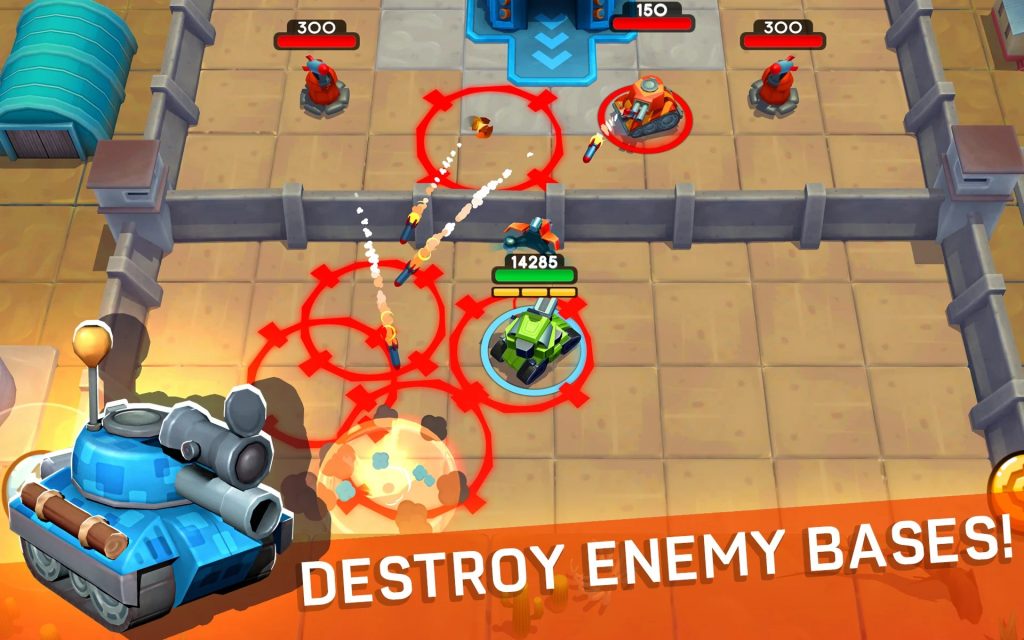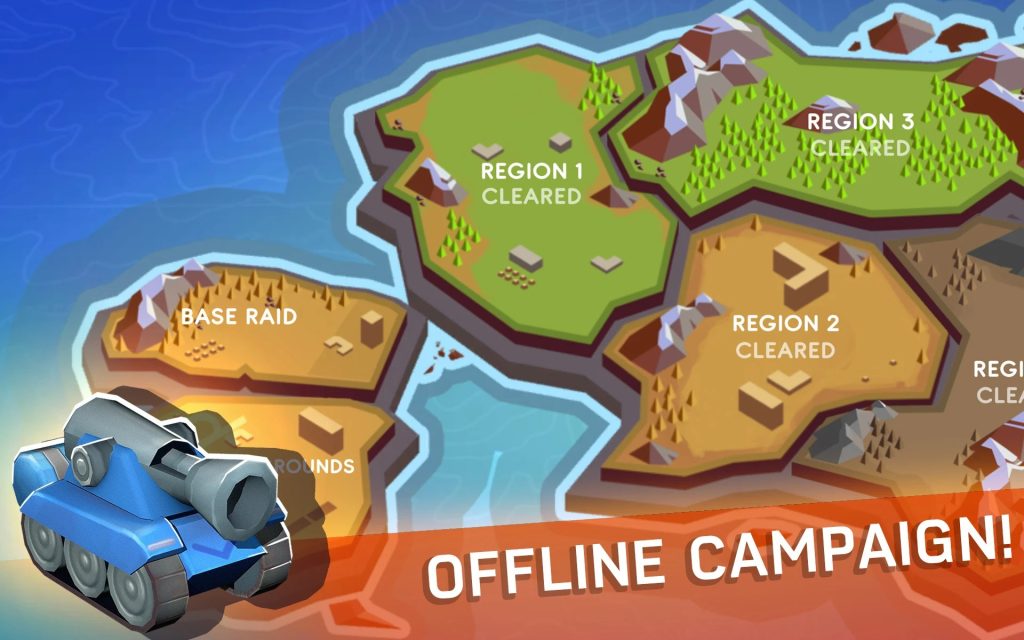 It is worth noting that you can earn play money without going into the game for a while.


Tanks of War
Tanks of War is a tank battle game in which you have to complete missions, fight and defend your territory. If you like to fight, then this game is perfect for you.
You will be able to use a variety of devices for tanks and then show your skills. Invite your friends to the game, create a big team and take part in battles, defeating every enemy tank on the way.
Make grand plans to take over and execute them as you play. Also, if you are not well prepared to play with real people, you can practice playing with a bot. Note that the better you play and the more skills you have, the more powerful your opponents will be.
Become the best player and don't let the other team earn points. Go through all the maps presented and find all the enemies hiding from you, themselves hiding behind buildings.
This game has excellent 3D graphics. You can play with people from different countries. At the end of the battle, you can instantly see the results.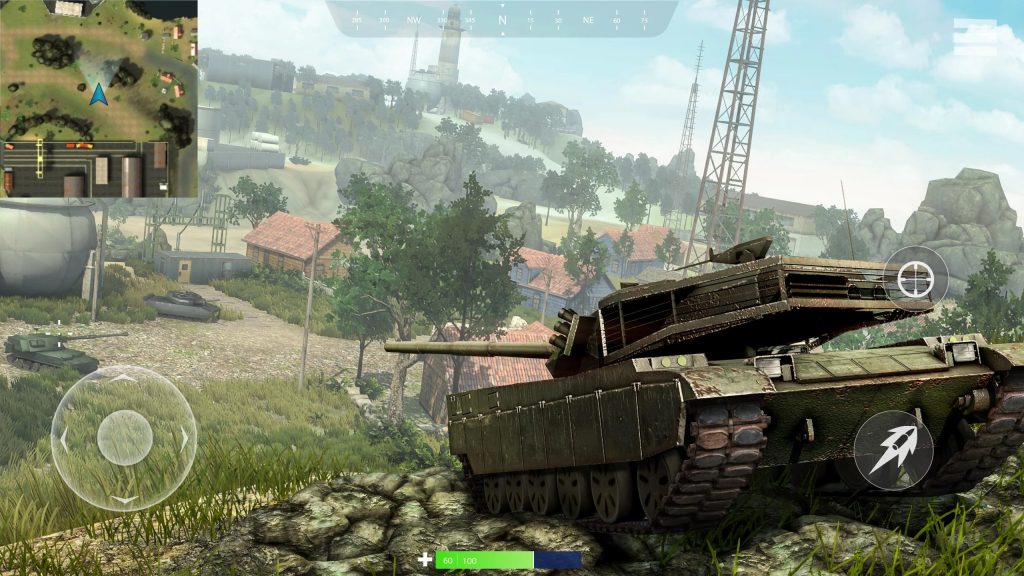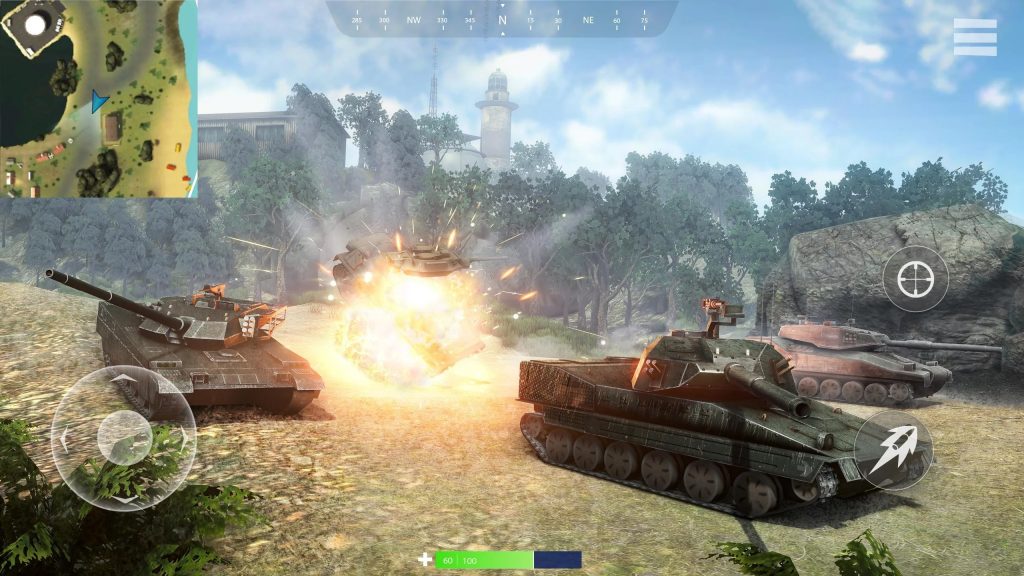 Install the app and get the unbelievable pleasure of passing. Check in the game daily and get bonuses. Leave feedback to further improve Tanks of War.


Tank Stars
Tank Stars will not leave fans of the artillery genre and turn-based strategies indifferent. The game has beautiful graphics, and good animation, in it each combat unit looks special and attracts the player's attention.
The battles in the game are bright and colorful, but the game cannot boast good movement physics. It is largely due to the genre that pays much attention to shooting and combat tactics.
In this game, you will have to shoot a lot, and hitting the target brings real pleasure. The creators of Tank Stars have added a huge number of tanks, with different weapons and types of shells.
You can choose from the basic and fantastic weapons of the future. For example, a crystal bomb that causes real rain of alien crystal fragments. The entire lethal arsenal can be used against bots in offline battles and against people in online battles.
You can also fight with friends without any problems, just find your friend, and then you can start playing. Separately we need to talk about the artificial intelligence of your opponents.
Bots in the game can bring a lot of problems to an inexperienced player, but to a professional player, it is even more interesting to play with them. Bots don't make silly mistakes, and you can still outplay them. The battlefields in the game are also made simply and tastefully.
During the battle most of the map can be destroyed, so don't be too keen on using the "super weapons", because you may get into a hopeless situation and lose. In a battle with any opponent, tactics are more important than a big gun with a nuclear charge, but the latter can also bring a nice victory.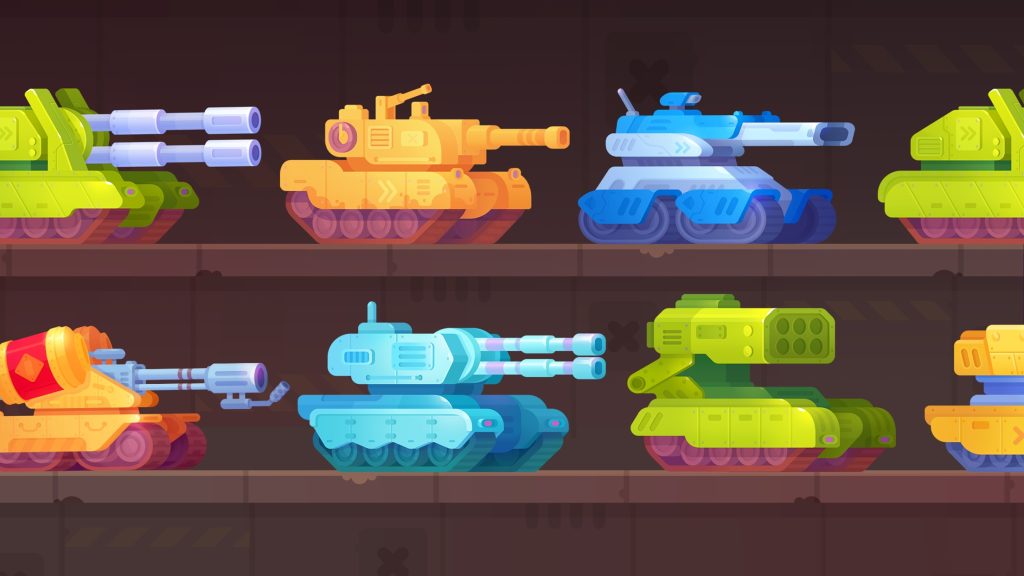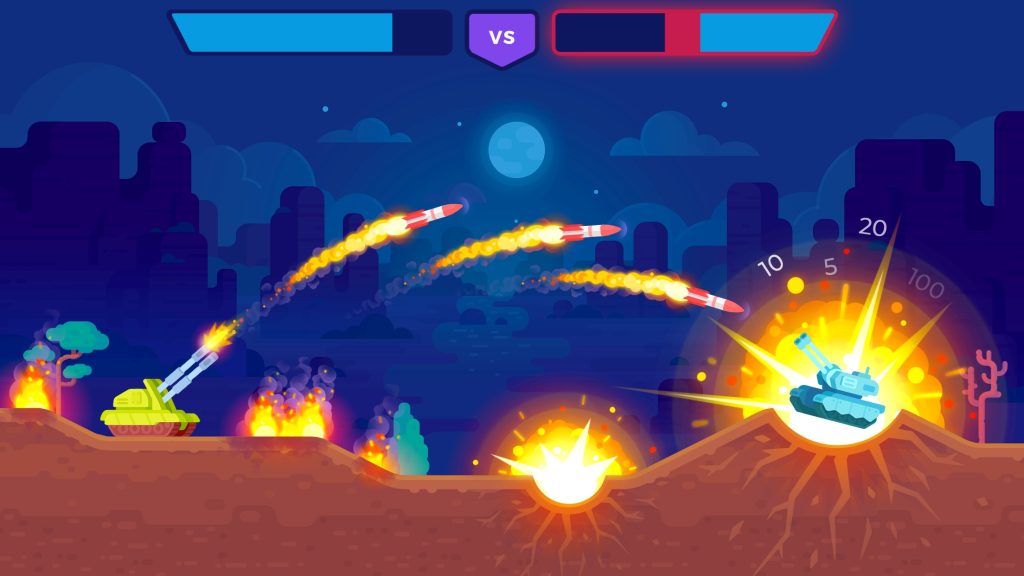 As with all current mobile games, Tank Stars has a system of free bonuses and improvements for vehicles. The fact is that the crystal bomb may not always be on hand. The strong armor and precision weapons will invariably go from battle to battle with the tank.


You may also like: 10 Best MOBA Games for Android & iOS
World of Tanks Blitz
World Of Tanks: Blitz is one of the most popular games about tactical tank battles with elements of MMO action.
The official game from the developer of World Of Tanks guarantees good graphics and the most exciting gameplay. The Blitz version is available for several dozen vehicles: heavy tanks, medium, and light tanks.
More than 5 different nations: tanks of the USSR, USA, Germany, UK, China, and others. Take part in epic battles with over 50 million other players on dozens of maps. Several game modes provide a variety of gameplay.
There's regular 7-on-7 combat. In superiority mode, capture strategic points on the map and earn points to win. In ranked combat, earn ranking points for wins and advance to new, more prestigious leagues that will reflect your skill.
Clan up with other players, take part in clan wars and push your clan to the top. Create an account to save gameplay and the ability to play on different devices. Replenish your hangar with new armored vehicles of different levels and classes.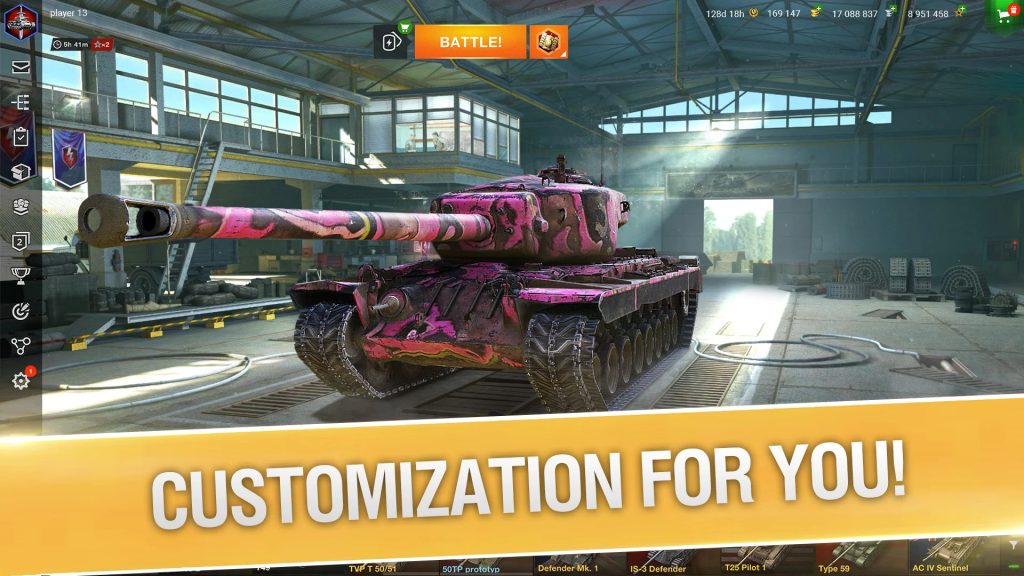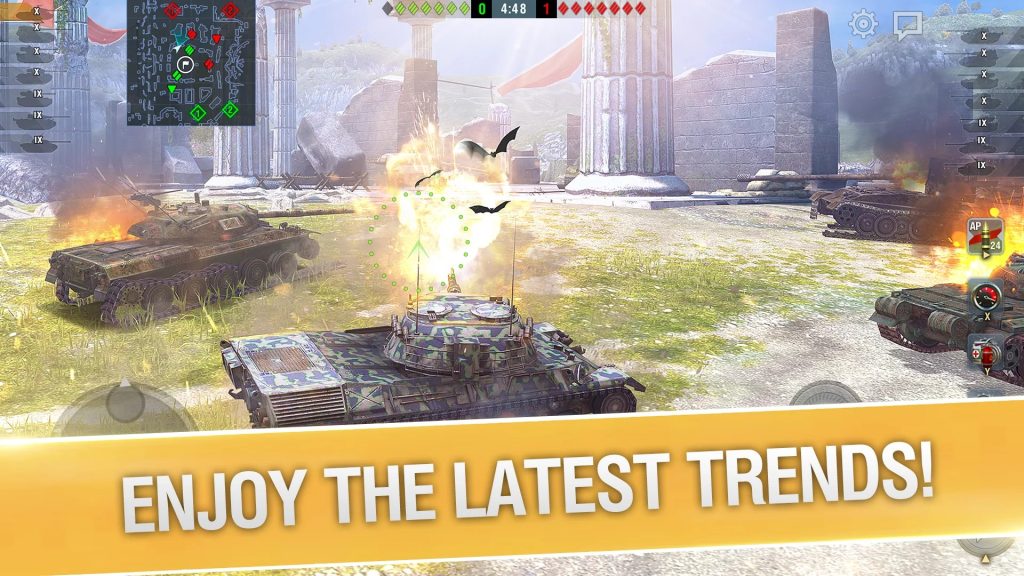 Explore new modules for it and make it stronger, buy and equip it with high-end equipment and develop tactics for real tank combat.


Bonus: Tank Brawl
Tank Brawl- This is an action-packed online game that you can play either alone or with your friends and other game users from all over the world.
Here you will find a huge number of tanks, weapons and additional chips for each weapon element with its own destructive power. The game takes place in stunning graphics with an urban background.
In this game you will be provided with your own tank, on which you will have to defeat your rivals. For each victory, you will receive game coins, for which you will later be able to buy new tanks, as well as pump them to the highest level.
You can also buy additional weapons for each tank, thereby independently designing your individual and unique destructive tank.
You can play this game with a computer program, that is, the system of this game, thanks to artificial intelligence technologies, will independently generate opponents for you, increasing their power each time.
Also, you can connect your friends to the game room and play either against them or together with them. Tournaments are often held in this game, in which users from all over the world participate for numerous awards.
By winning these tournaments, you will receive not only awards and titles, but also new weapons and tanks.