This article is not recommended to people under 21 years old*
Earlier we reviewed a bunch of cool drinking game apps. One of the most outstanding apps back then was the game called 'Drink and Tell'. Drink and Tell is fun and, what's important, free drinking game app of questions that will spice things up a bit at any party! Since our article about best drinking game apps was so warmly welcomed by our readers, we decided to review one of the apps separately – hope you like it, share it, and download the app!
Drink and Tell has got several categories of questions to choose from. The free ones include questions about love, sex, personality, ethics, user-generated questions, and questions about life & death. The last topic is probably the one that goes best at the very end of the game!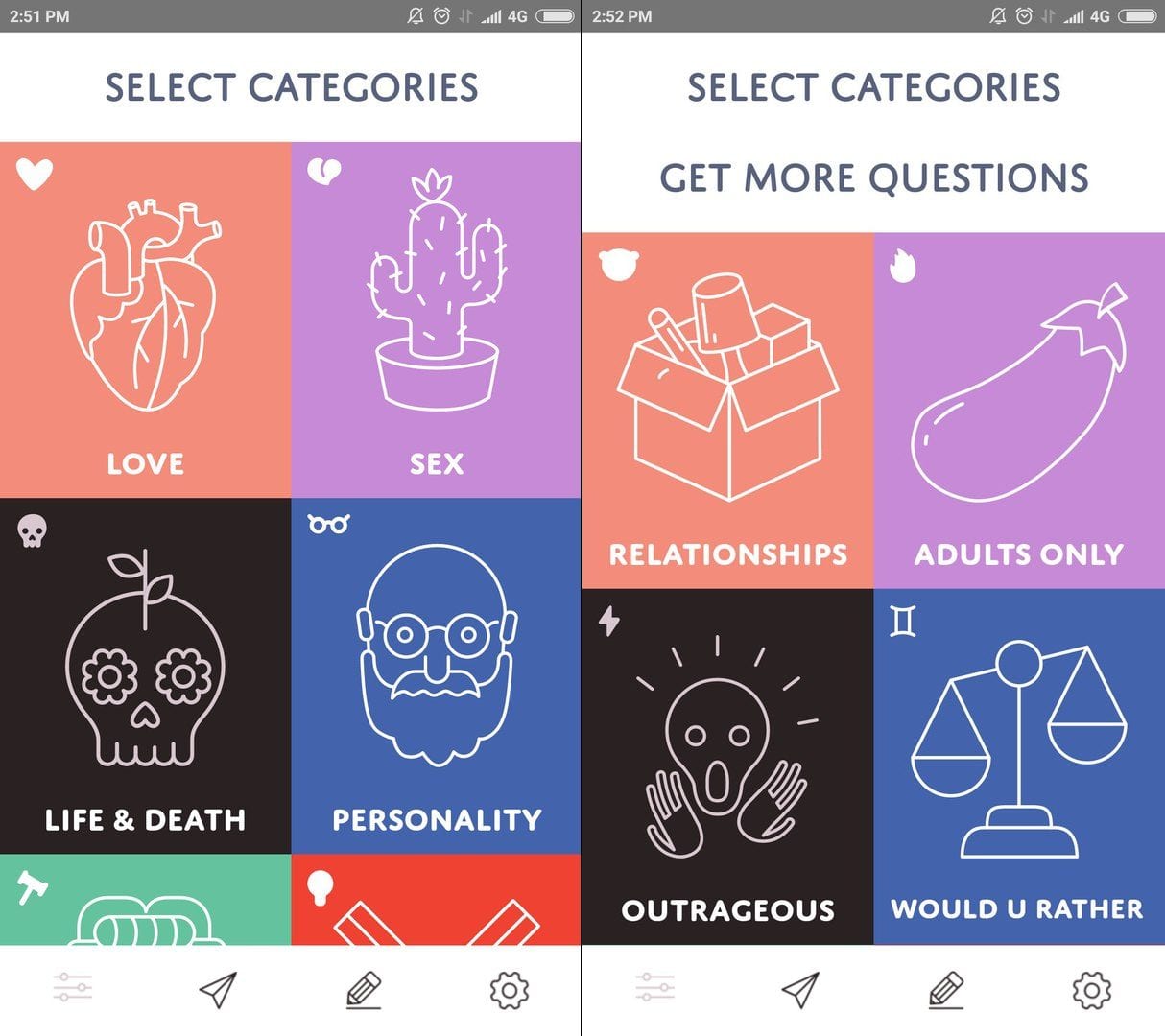 The rules are very simple – all you need to do is to choose a category (you can select several ones), read a question out loud, choose your answer secretly and let every player say what he or she thinks your choice is! After that, just tap on the screen and show people your answer. Those players who guessed right are the 'lucky' ones, while all the rest have to drink! What's next? Next, the phone is handed to another person and the game starts all over again! By the way, if you don't like a question, you may just tap it to get another one.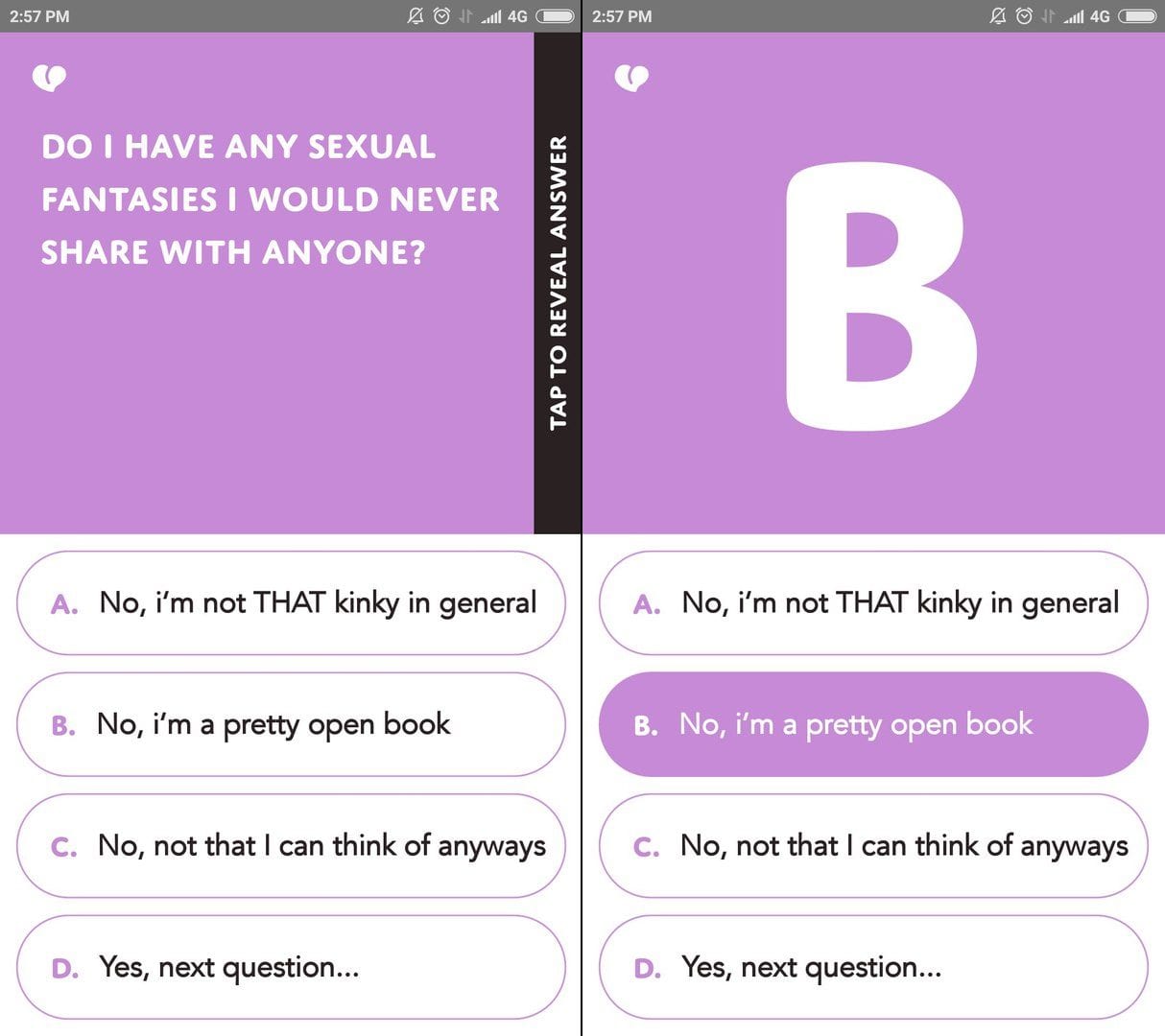 There is a cool introductory video on the app's website! Click on the link to watch it and see some other details about the gameplay!
The app is available in 4 languages! Practically half of the world can play it without any boundaries. The settings are not many, but who really needs complicated customization in such kind of apps? On the contrary, the app's user-friendly simple and at the same time pretty good-looking interface refers to the advantages rather than to disadvantages.
If you, just like us, love this app, there are several ways of how you can contribute to its improvement. First, you can think of some new unordinary questions and submit them right in the app! Second, you can buy a premium version of the app that is gonna open up all of the questions and guarantee that the new ones will also be available for you! It will also get you rid of ads, but, frankly saying, they don't cause much trouble in the free version, so it's just, you know, a nice gesture. And, finally, you can buy a separate category of questions  – in case you don't want to spend much money or just need to diversify one party game, this option is the best!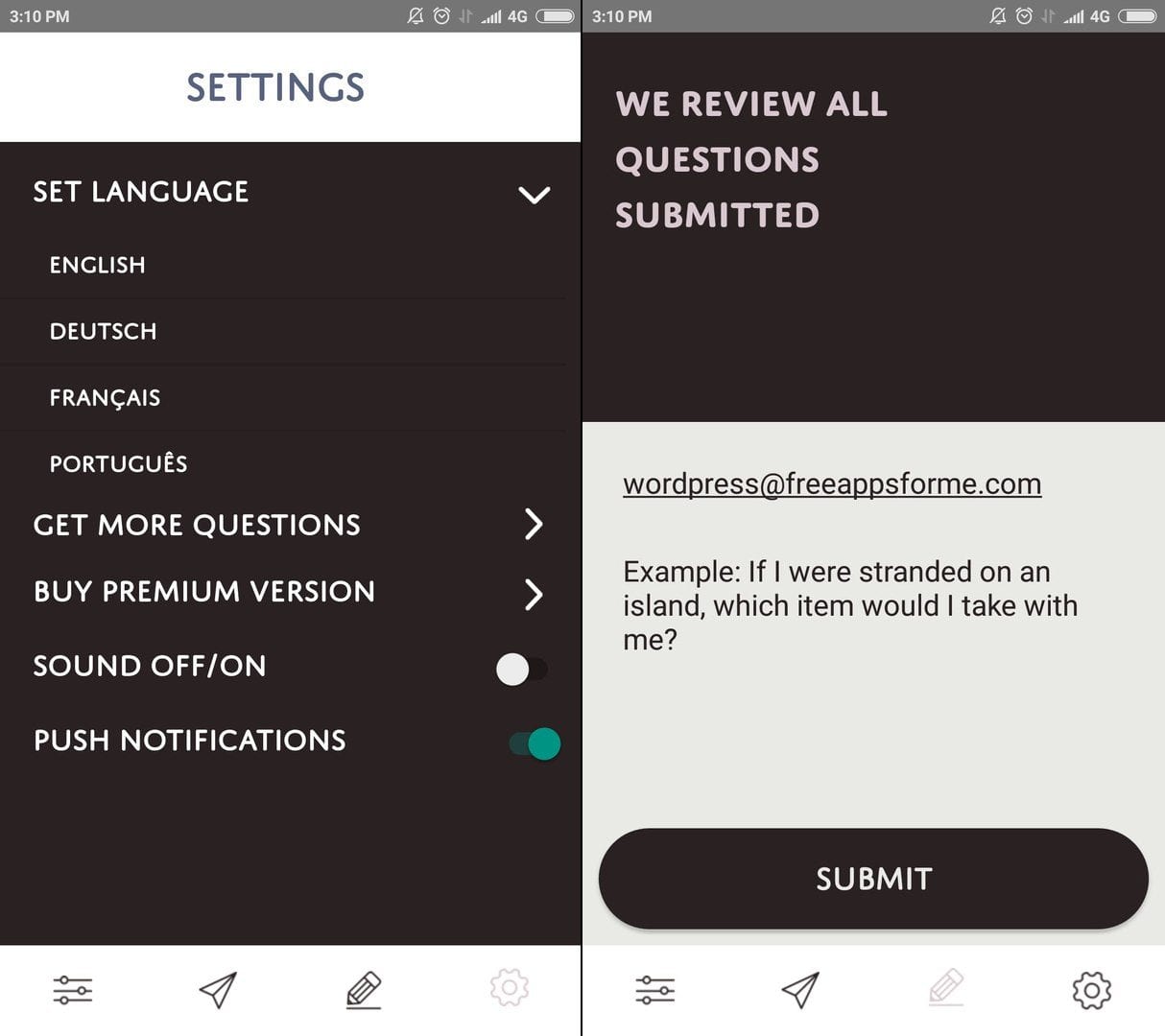 A couple of final words. We have already reviewed 16 drinking game apps and there is about the same number of apps that we considered unworthy. This one with its user-friendly interface, funny/thought-provoking questions, and an original bright idea definitely do not fit into the latter category! In fact, the app can be a fair competitor to such oldies as Never Have I Ever and Heads Up! So, get it now and have fun!