This game is great for you if:
You're new to Japanese and want to find a fun way to learn kanji easily;
You are advanced in Japanese and want a fun game to test and sharpen your skills;
3You love brain training apps and would like an app where you train your brain and learn the language with minimal effort and lots of fun

You may also like: 5 Best Lucky Numbers Apps for Android & iOS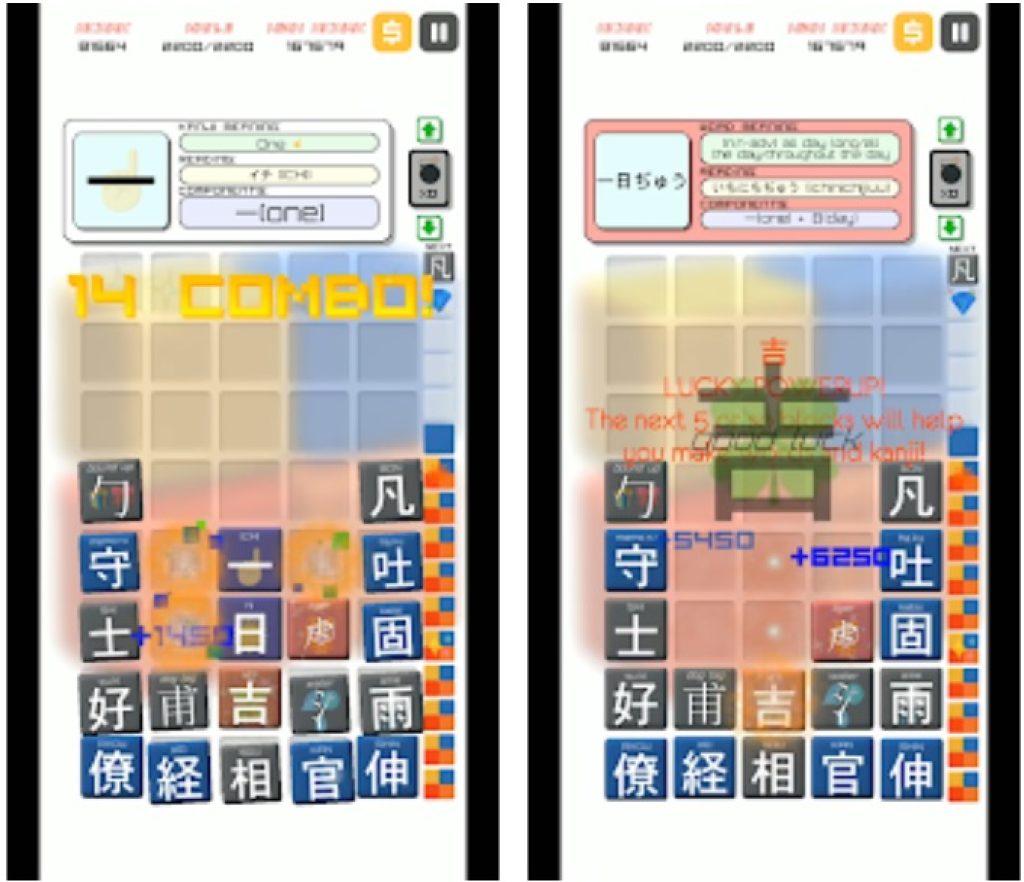 The whole point of the game is that you need to combine falling blocks to form Japanese symbols known as kanji
More specifically:
Blocks of Japanese kanji fall and you, like in Tetris, try to eliminate them by forming words and activating kanji-related power-ups, combining them into more complex kanji.
It's a great way to learn kanji for beginners, and a fun alternative to cards for advanced students, since you can import your Anki, WaniKani, and Koohii decks, as well as a fun game in general

You may also like: 9 Free Box Puzzle Games for Android & iOS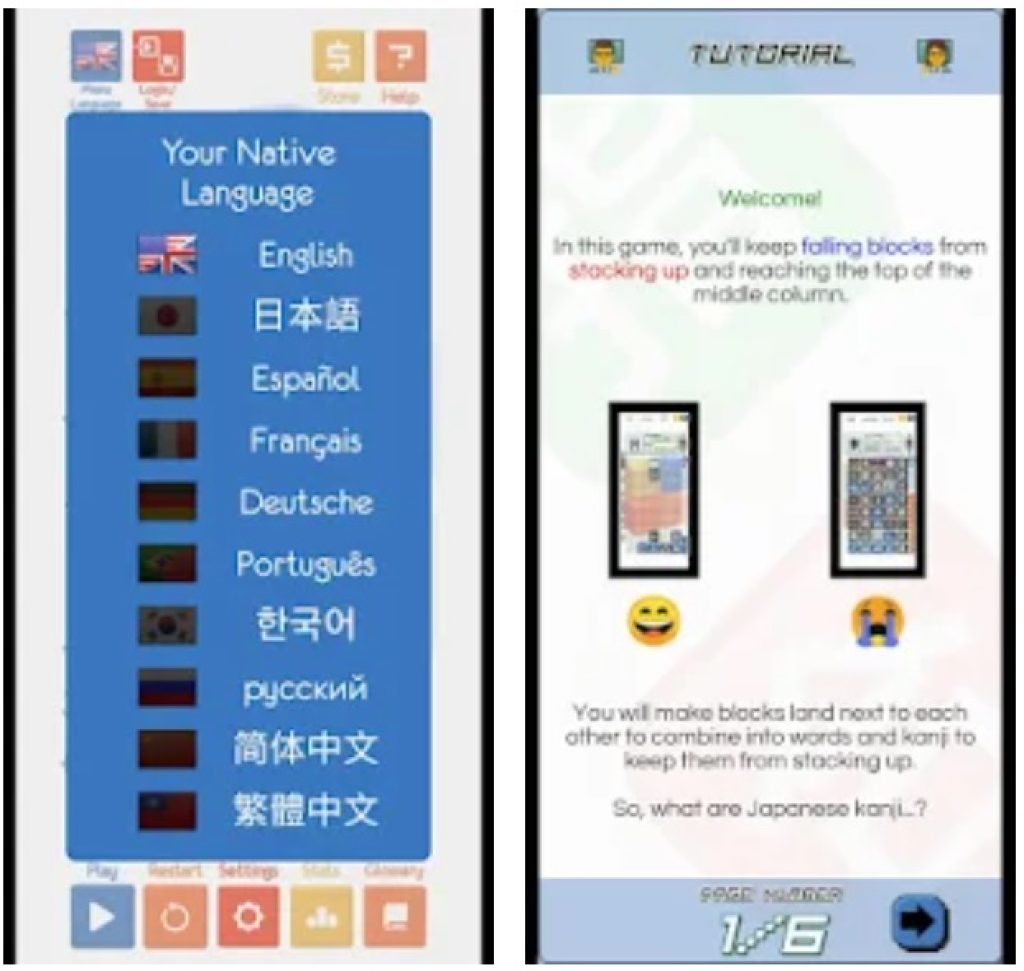 The app also has fun mini-games and specialized learning tools to help you learn kanji and words as you play
Japanese kanji are ideograms in Japanese that look like letters but represent an idea such as gold, fish, sun, etc.
Now learn them in this kanji game with falling blocks, in which you'll find emoticons to help you learn kanji, and a fully functional glossary. You can even narrow your study list down to characters from the Japanese Language Proficiency Tests (JLPT) levels 1 through 5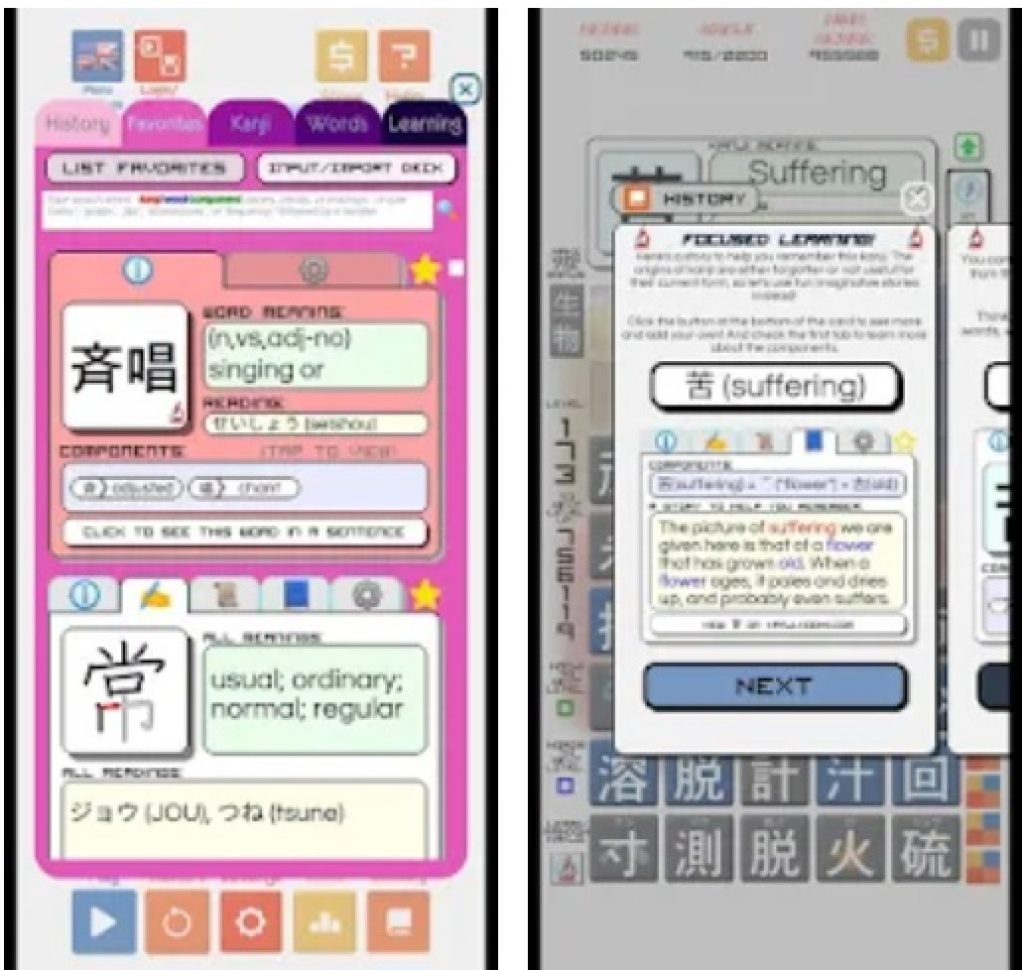 You may also like: 11 Hardest Puzzle Games for Android & iOS in 2021

You can even review the kanji in the lesson from the tutorial, Nakama, Genki, and Tobira. There's also the option to play the tutorial mode with plenty of time between dropping blocks of kanji.
With this app, you can learn all Japanese judo kanji for fun or skill. Each time you collect a word or kanji, its meaning is pronounced and you also hear the pronunciation of the words.
The app is suitable for all skill levels. The game starts out easy and gives you hints when you get stuck.