Have you always wanted to learn how to play poker, but all these obscure terms put you off? With the incredibly funny Slingshot Poker, not only will you learn to distinguish Straight and Flush from Straight Flush, but also have a lot of japes.
And if you're looking for more multiplayer apps to play also together with your friends you can check out this article.
So, welcome to the game. On the colorful 2D terrain, drawn in a cartoon style, there are castles and a puzzle of engineering structures. The cards you need are located in the castles, and next to them. On the left side of the screen, the first card sits in a slingshot.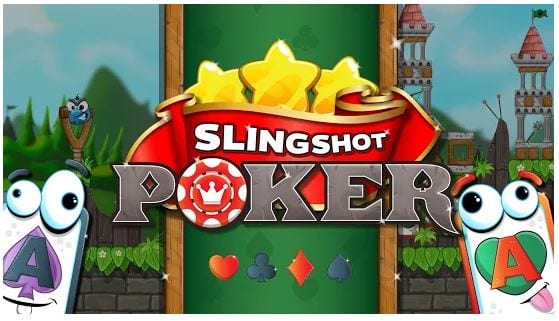 To collect the hands, you need to fire this card so that it falls on another. It won't necessarily be direct. Sometimes, to achieve the result, you will have to get the map into a certain place of the castle or catapult or other construction so that the card rolls or bounces to the right place. It resembles Angry Birds, Billiards and Home Alone at the same time. Incredible fun.
Do you remember you were playing poker on your PC? If you want to get nostalgic, we can recommend these cross-platform apps that you can play any time you want.
Experiment with the angle of the shot and the pulling force. It is by sliding your finger along the slingshot and is not difficult to master. Note the trajectory bubble hint on the screen as you choose the shot tilt. Once the desired angle is selected, the further you slide your finger to the left, the stronger the shot will be.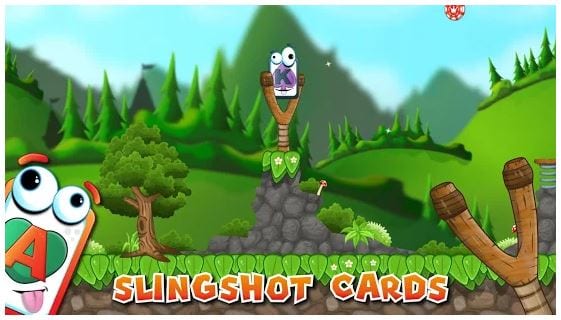 Do you think that's all? But no, you will be disturbed by flying barrels and all sorts of things into that your shot will crash. Coins hanging in the air will serve as a consolation; the more you collect them, the better. From the corners of the screen, live cards with cool eyes spy on your actions. They talk about your successes and failures in funny cartoon voices. By the way, if you want to watch cartoons for free we recommend these websites. The sounds in the game are so cheerful that you won't want to turn them off.
But you will find many more worlds and levels, and new adventures. Collect the best hand and help the merry cards to save their kingdoms!