Drinking games have existed since forever, and there are plenty of options to go for now. Needless to say, there are plenty of games you could access on your phone as well.
That's why we've picked up the best drinking game apps for iOS & Android you wouldn't want to miss. Any of these games will be a perfect addition to a party, whatever the occasion is. Some apps make you answer tricky questions, others give intriguing dares, so there's something for everyone. Take a look and get ready to host the best party ever!
Drink it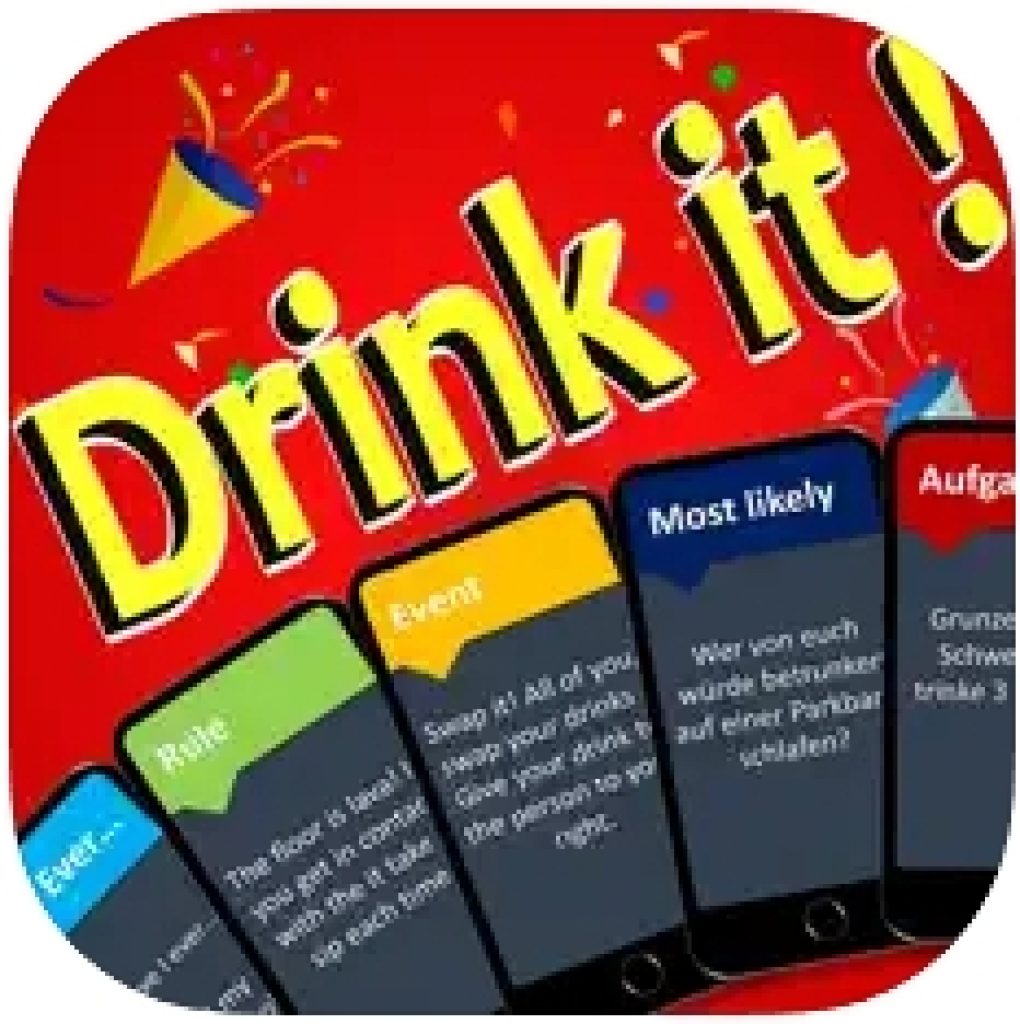 It's the kind of game you'll instantly know the rules of, even if you've never played it before. It's simple, fun, and quite helpful in setting up the vibes for the party. What else would you want from an app like that?
The concept is pretty standard for the genre: the app will give you fun tasks to learn more about your mates and maybe share some spicy secrets as well. It features three of the most popular drinking games out there: kings up, never have I ever, and most likely.
And the best thing about it, you get to fully customize the experience by making custom cards with your own questions and tasks. The number of cards is unlimited, and you can split them into thematic sets.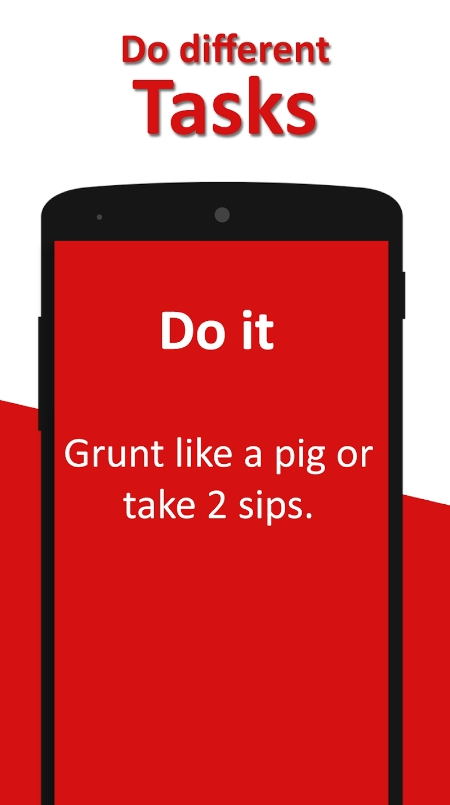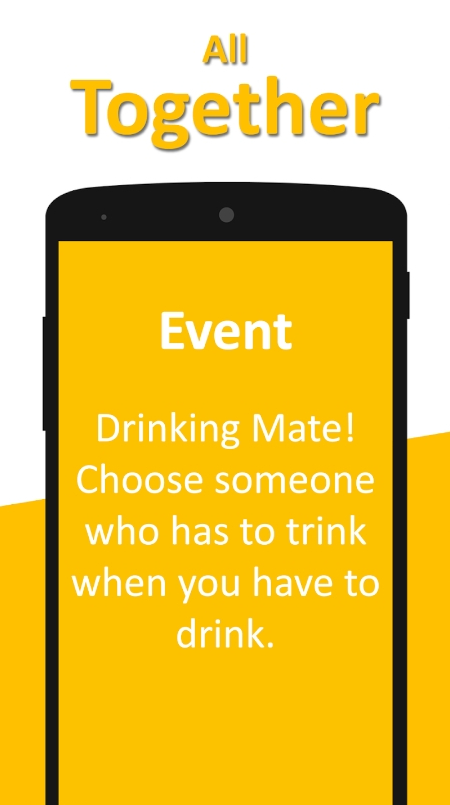 You may also like: 15 Best DJ Apps To Rock Your Party
Heads Up!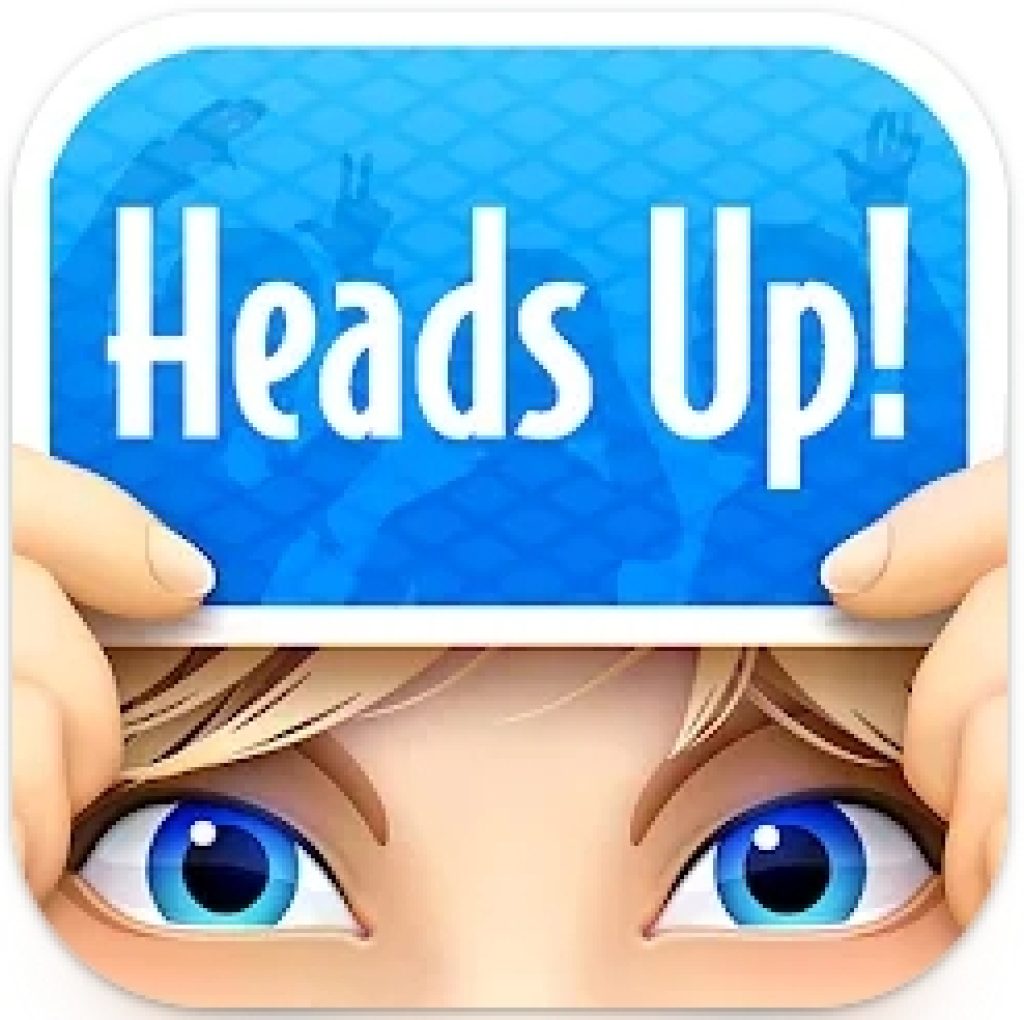 Heads Up! is actually not a drinking game, but it can be in certain circumstances. In any case, it is an awesome game to play with friends which will make every party more interesting and amusing.
The rules are simple. There are several decks of cards with words written on them. You should launch one of the decks and put a phone on your forehead.
People who are with you need to explain the written word. If the word is understood, you should turn over the phone to see another word. Our explanation is probably too vague, so it is better to download the app and let Ellen (Yes, the one from TheEllenShow!) explain the concept.
You can make your own rules that force the person who is not so good at guessing words to drink a shot. Or you can make the person who sucks at explaining drink a shot! Either way, the app is there for you, waiting to be downloaded.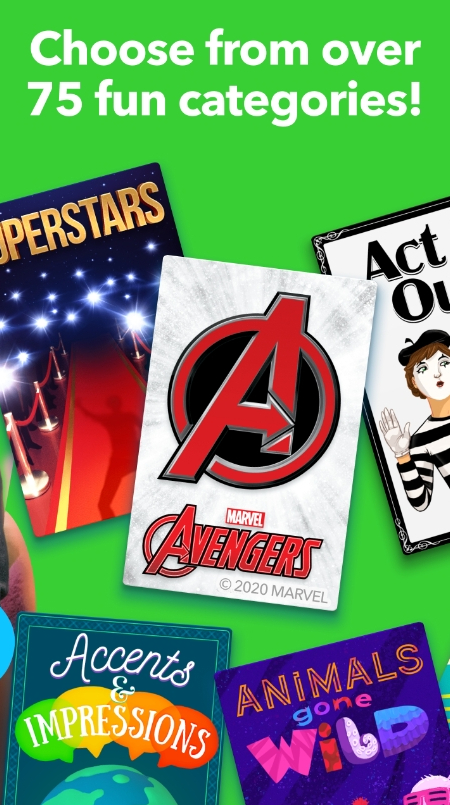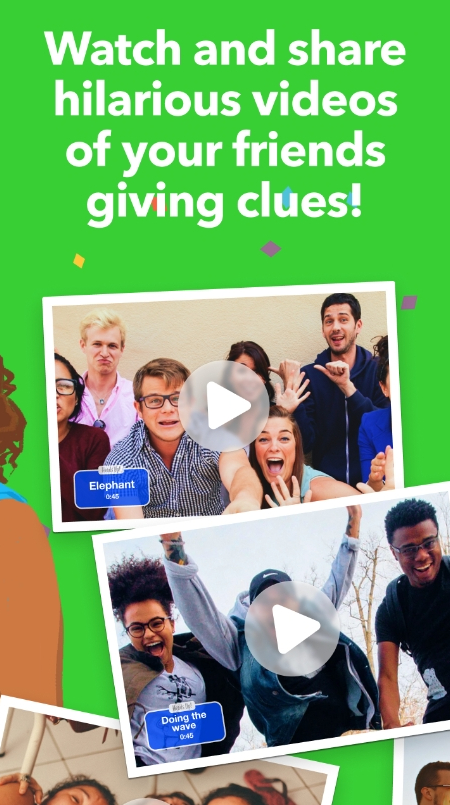 Drink and Tell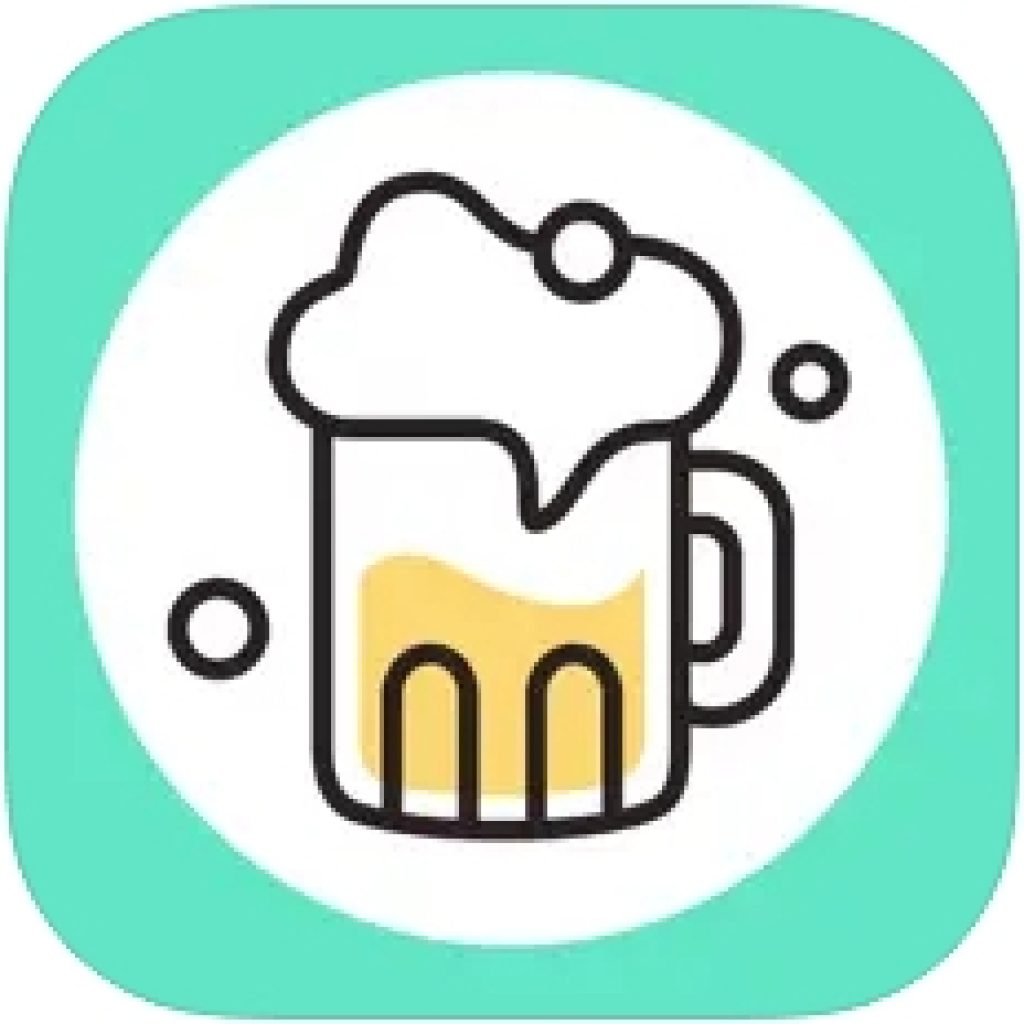 Drink and Tell is a relatively new drinking game app that has already gained lots of fans. The rules are once again simple. There are several categories of questions – six of them are free (love, sex, life & death, personality, ethics, user-generated) and seven come as in-app purchases.
From our point of you, those six categories are absolutely enough for making your party spicy and fun but if you're going to have more than one party with the same people, you might need some fresh questions.
After choosing a category, a player reads a question and its answer options out loud, taps one of the options secretly, and listens to other people's guesses about this choice. Having heard everyone out, the player taps the screen to reveal the answer. Everyone who has made a wrong guess… yeah, right! – has got to drink.
Drink and Tell is absolutely adorable! It definitely beats all the other apps when it comes to the content of questions. In this app, they are both straightforward and in-depth. One more advantage which is quite obvious – the app is nice to look at and easy to use. Taking everything into account, this one is 100% worth your attention!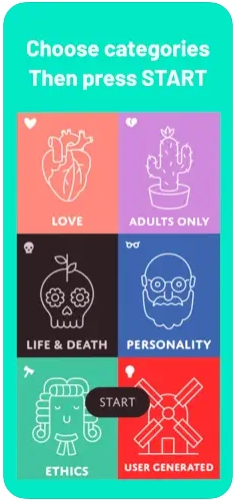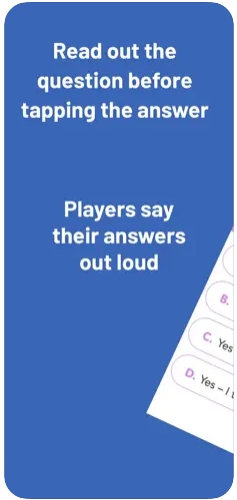 Seven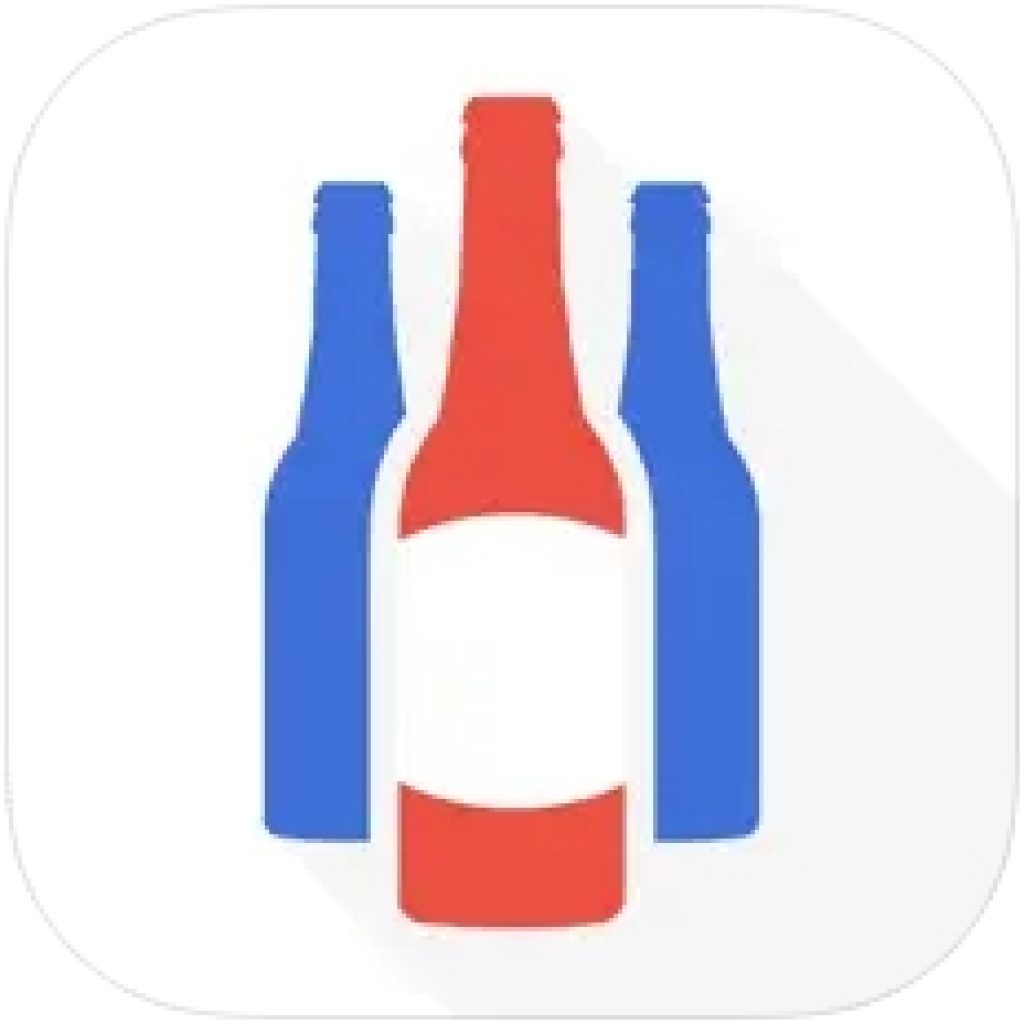 Seven is one more game with cards and crazy dares. There are three levels of complexity (only one is available free of charge) and lots of cool cards with mad requests.
Unlike the first app on this list, this one does not count the scores of every player – it is just a bunch of cards connected either with drinking or doing crazy stuff. There are two additional decks to buy, but the standard one is enough for having fun.
What we liked about this app is that there is an opportunity to change languages – there are at least three options to choose from, including Russian and Czech. Some cards have pretty simple requests on them, others may challenge you. This one is definitely not for doughfaces!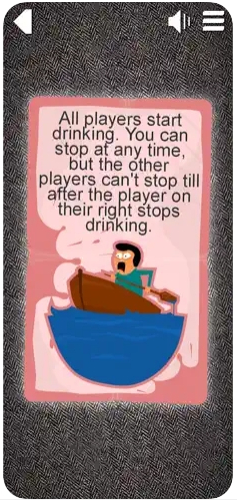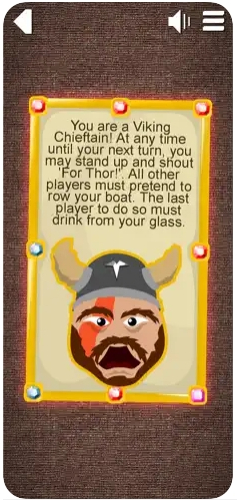 Partybus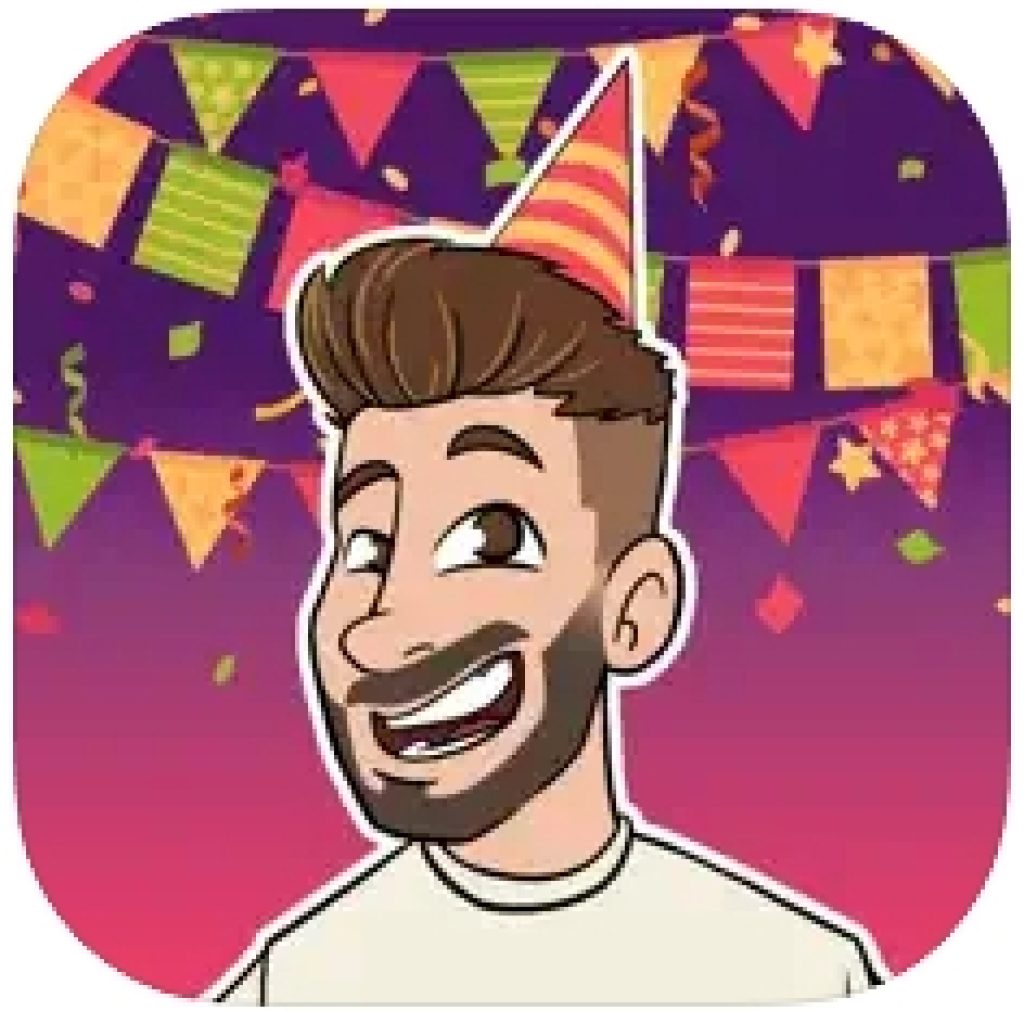 This app is a perfect choice if you want to spice up the party with an entertaining drinking game. The best thing about this game is its simplicity, so you can easily start playing after several shots of drinks.
What you need to do here is to answer some quirky questions and complete fun assignments. The questions are incredibly humorous and the game can be played by up to 8 players.
You may rather play against other people or team up with them. There are multiple levels to complete, so you won't run out of materials.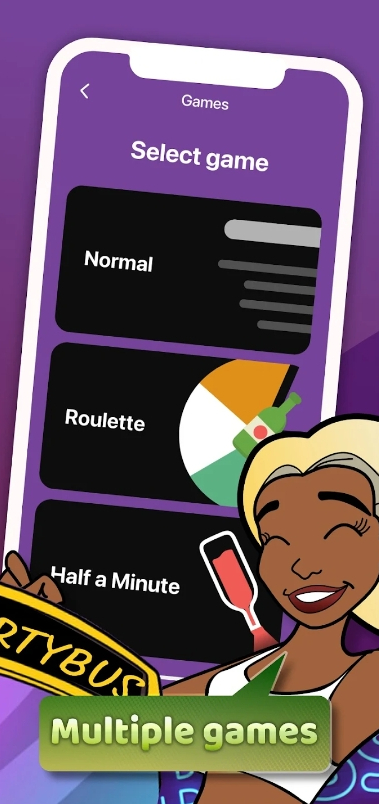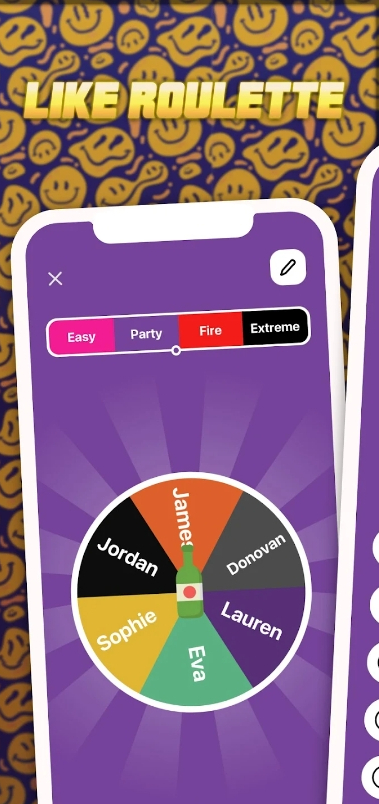 Drink Extreme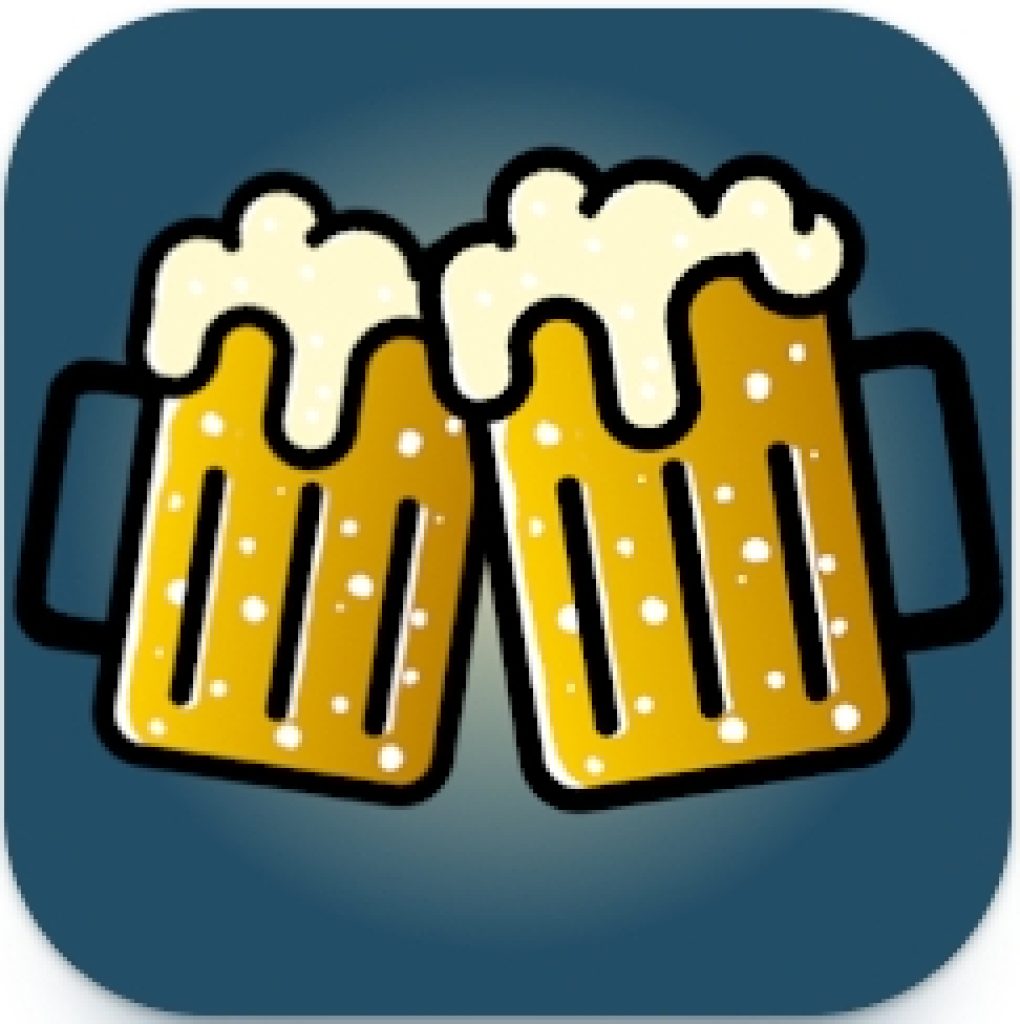 This app features all the drinking games you may need. There are several modes from pre-party to quick drunk, so you can switch them according to the occasion.
Overall, there are over 400 questions and tasks for you to complete and you can use it for multiple parties without dealing with repeats. The tasks and questions vary from funny ones to ones that let you know your friends better.
Each mode can be played by up to 10 people at once, so you're all the way covered. All of these are fully free, but you have to deal with ads.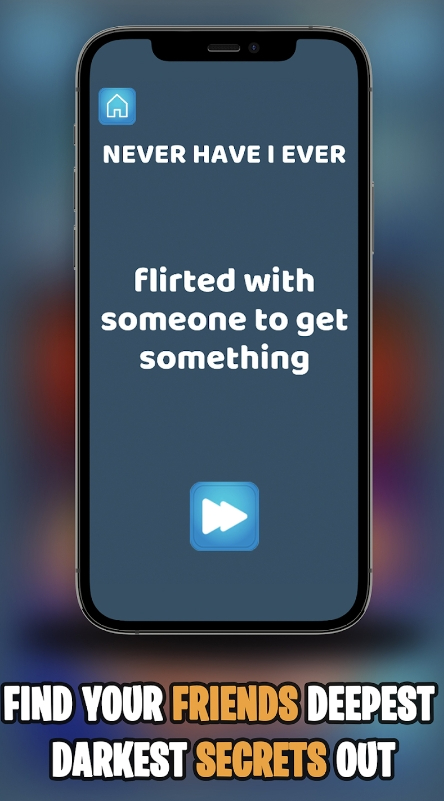 Picolo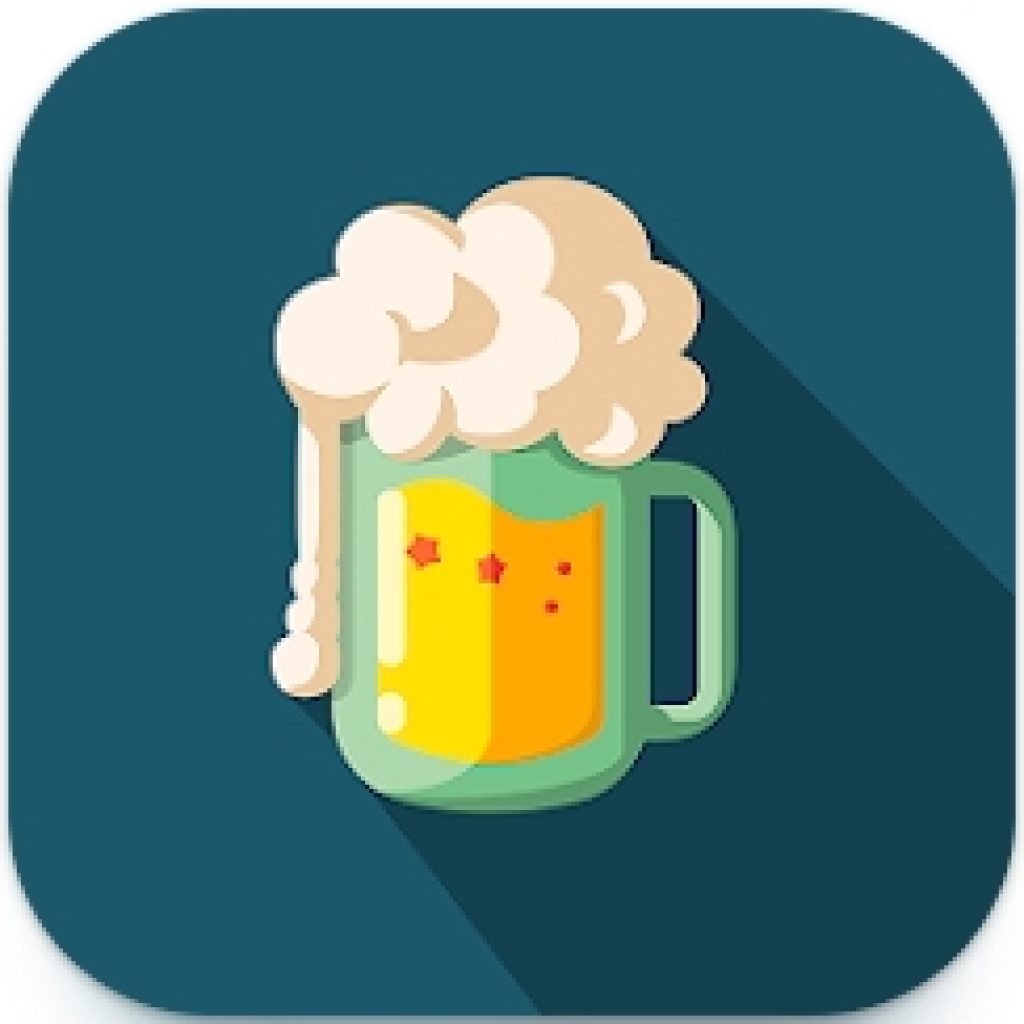 Picolo is a nice little drinking game app for both Android and iOS. The coolest thing about this one is its simplicity. After you start a new game, you need to enter the names of players (three or more) and read what is written on the blue screen.
Believe us, there are lots of hilarious challenges that you will find amusing. If you don't like them though or want to make the game even more thrilling, you can add your own challenges.
Picolo is an excellent choice for minimalists – no complicated details, no sounds, just the challenges. The only mode that is available for everyone is called 'Getting Started'. The other four modes like 'Getting Crazy' or 'Caliente' require a charge. All in all, this game is super dope. Get it now, try it, and have a good time with it!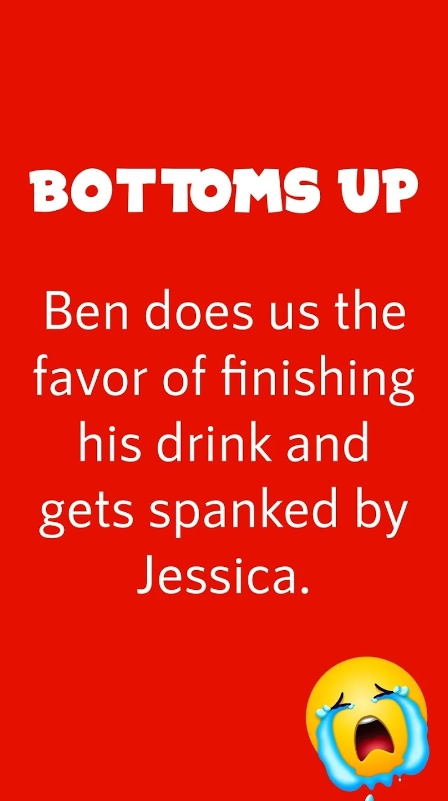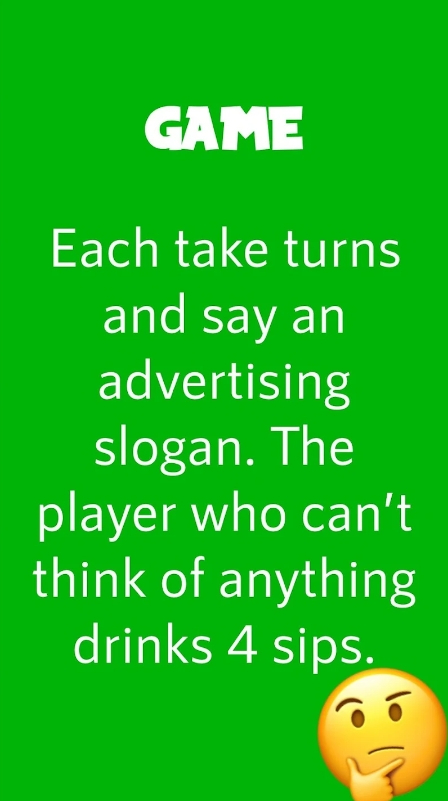 Never Have I Ever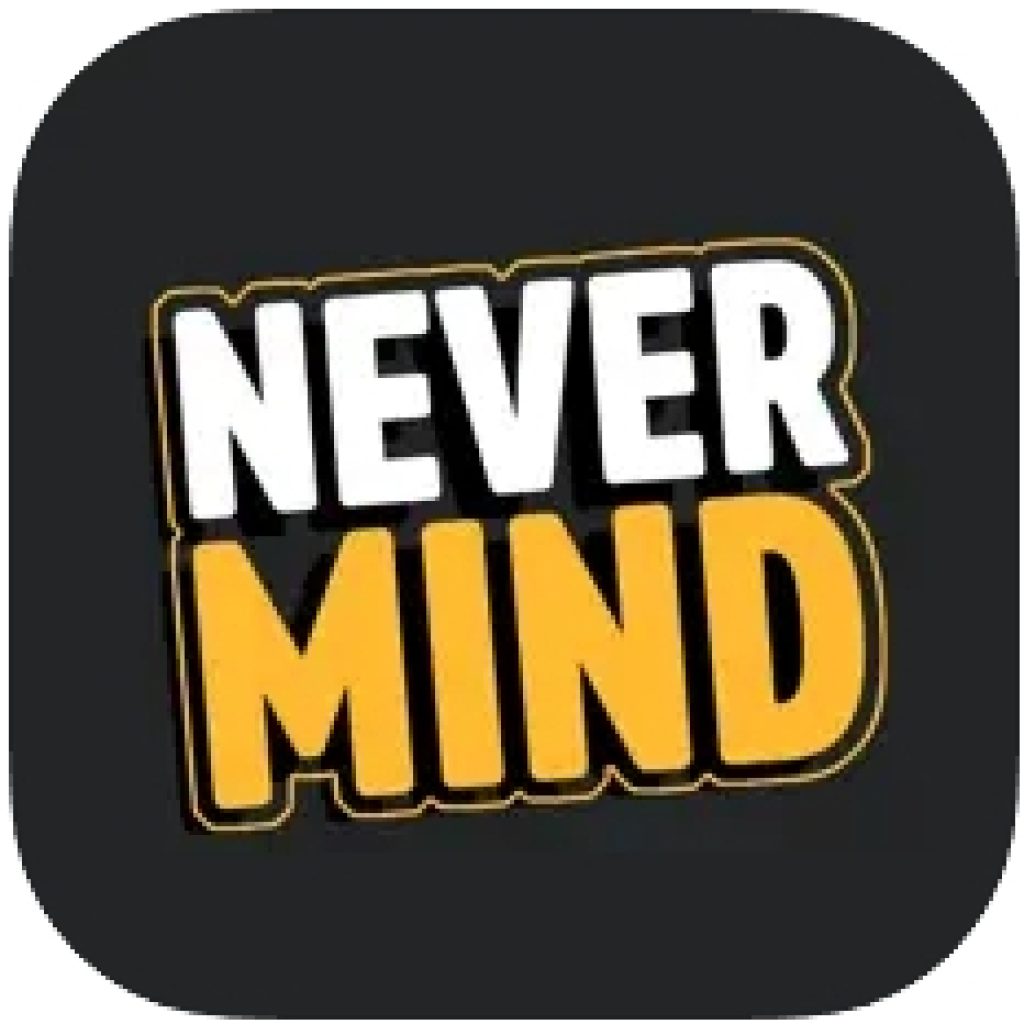 This app is just like Drinking Game by EvilBit, only it is for iOS devices. Never Have I Ever have five different games to choose from, so you can decide which one suits your taste best. Of course, five is not seventeen, but, to be honest, we think that seventeen is a little bit too much.
The design of this app, as you can see, is festive and bright, which will certainly affect everyone's mood in the right way! So, if you happen to own an Apple product, check out this drinking game app. We hope, it will able to make you a little bit happier.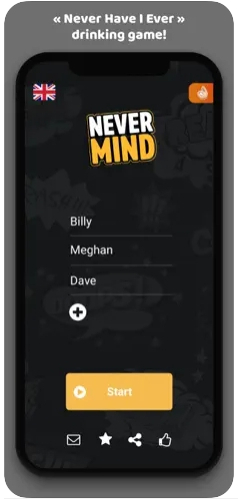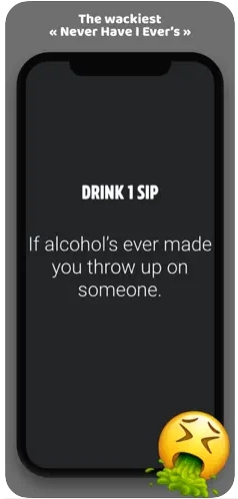 Check also: 11 Best Rummy Card Games
Kings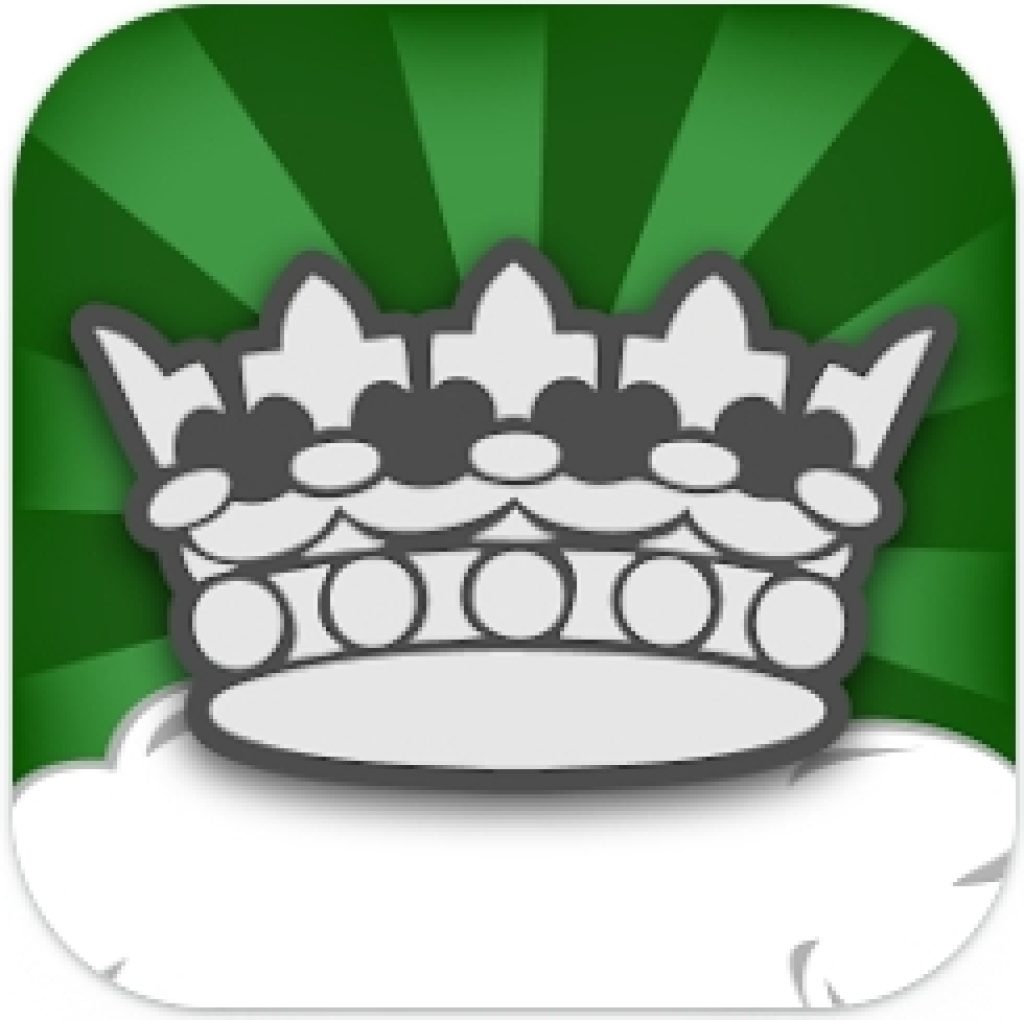 Kings is one more drinking game app for Android that deals with a deck of cards. Every card contains a small game or a challenge. A player should tap a deck and do whatever is written there. As time passes, everyone starts to remember the cards' meanings and the game becomes more energetic and fun.
We think that a deck of cards is not so essential in this type of game, because we all use our phones and can do quite alright without additional tools. What I mean is that it would be more rational to write challenges right on the screen without making them associated with cards.
On the other hand, there is something old-fashioned and great about it – who knows, maybe this method is more convenient for some people.
Anyway, the game is full of interesting requests. If you want to add your own ones, you can simply do it by changing the meanings of some cards. So, one more game with changeable rules. Download it now and enjoy it!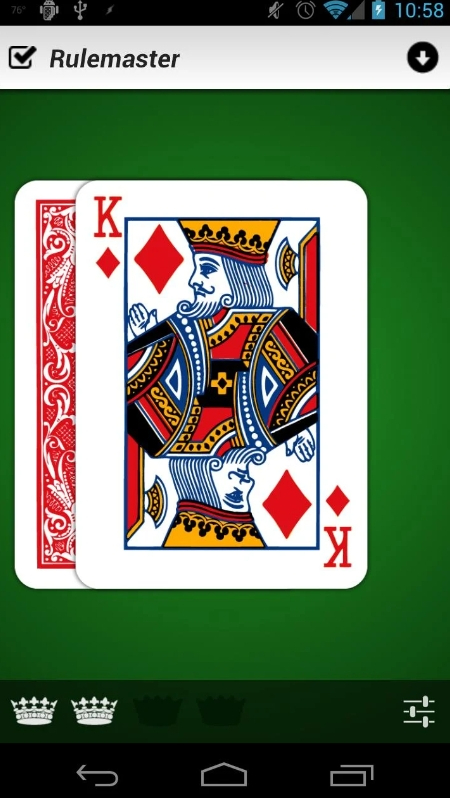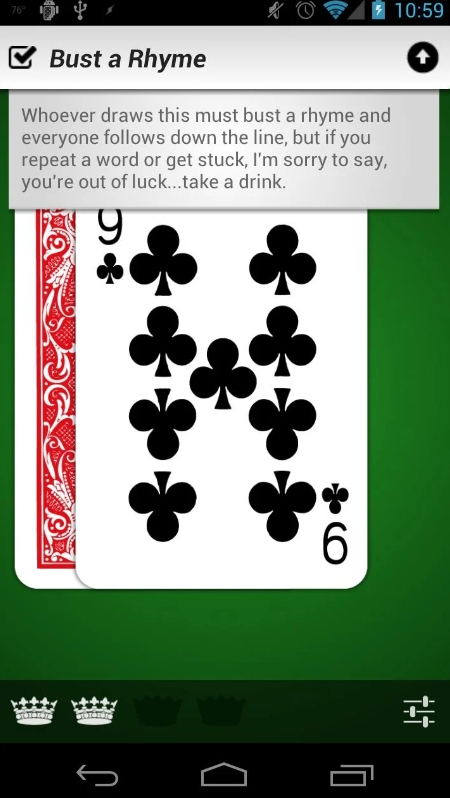 Drink Roulette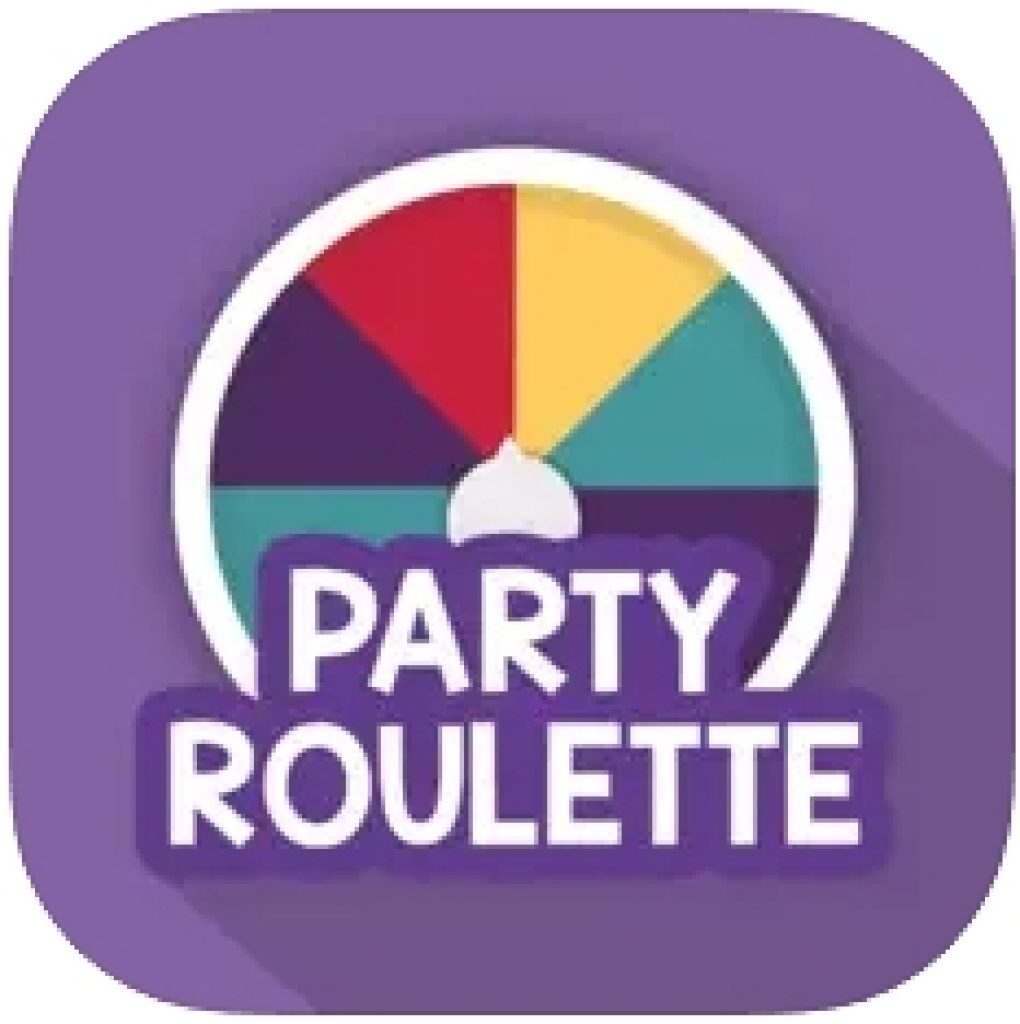 Drink Roulette is an app that will make your party unforgettable. Do you like to play roulette and games with prizes? Then the program is definitely for you. If you like to drink, there are 9 separate games with alcohol. You can not forbid yourself in your desires. Gather a big company and have fun!
The program has many excellent features. It has its own non-standard rules about when you can drink. If you're a pro, you're more likely to pick up all the prizes often. There are also quick-action games. You'll be laughing with your friends because this is a party not for the sad.
All drinks will be adjusted to suit your mood. This app is widespread among young people. This is a marvelous way to have fun at a party or any celebration.
Write reviews on how to improve the app, the creators listen to their users and make the program better. Try out Drink Roulette with lots of drinks and spend time with laughter. Drink Roulette is highly rated by users with its interface and bright graphics.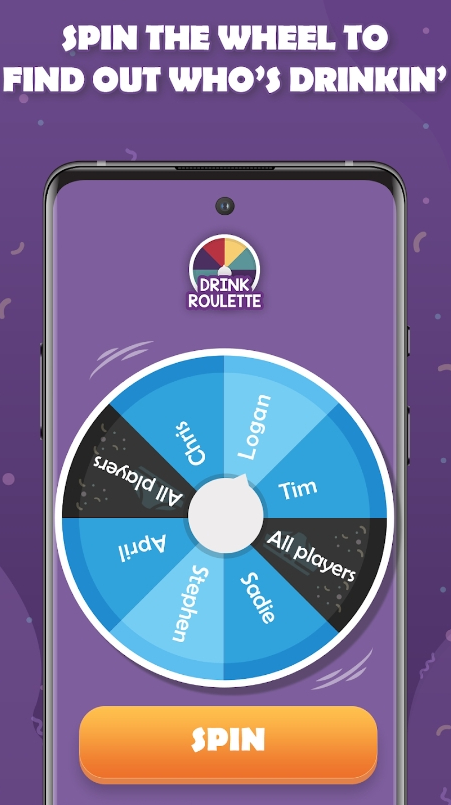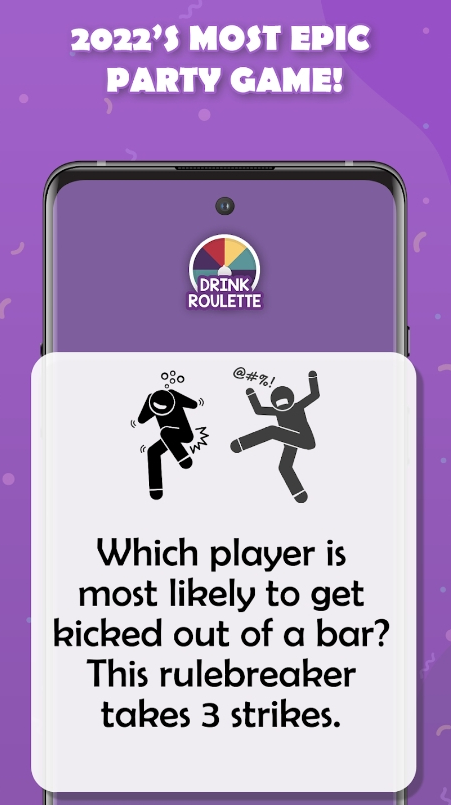 Drink or Doom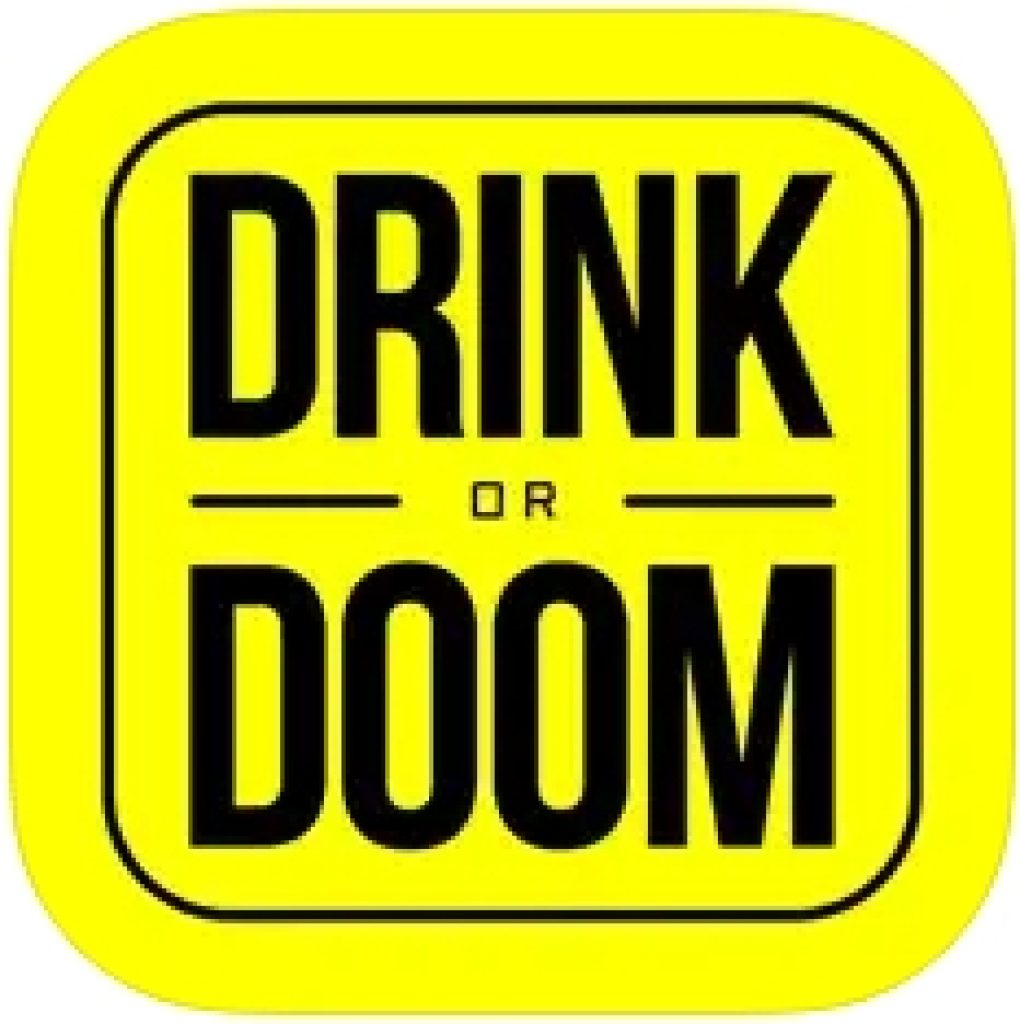 Drink or Doom is a hilarious drinking game app. In this one you don't have to deal with cards – the app offers you alternative gameplay, in which players roll the dice and move their characters to the next challenge.
The challenges are from the category 'drink or dare', for example, 'let a player number 1 change your social network's status/drink 2' or 'let a player number 2 send a couple of messages using your phone / drink 3'.
The game is accompanied by jolly music and sounds, the graphics are high-quality and, additionally, there is a big variety of funny characters, so everyone can choose a unique one.
One more cool feature of this app is that it counts how many shots have been taken by each player. Drink or Doom is definitely worth a try, so go ahead – download it now and get wasted!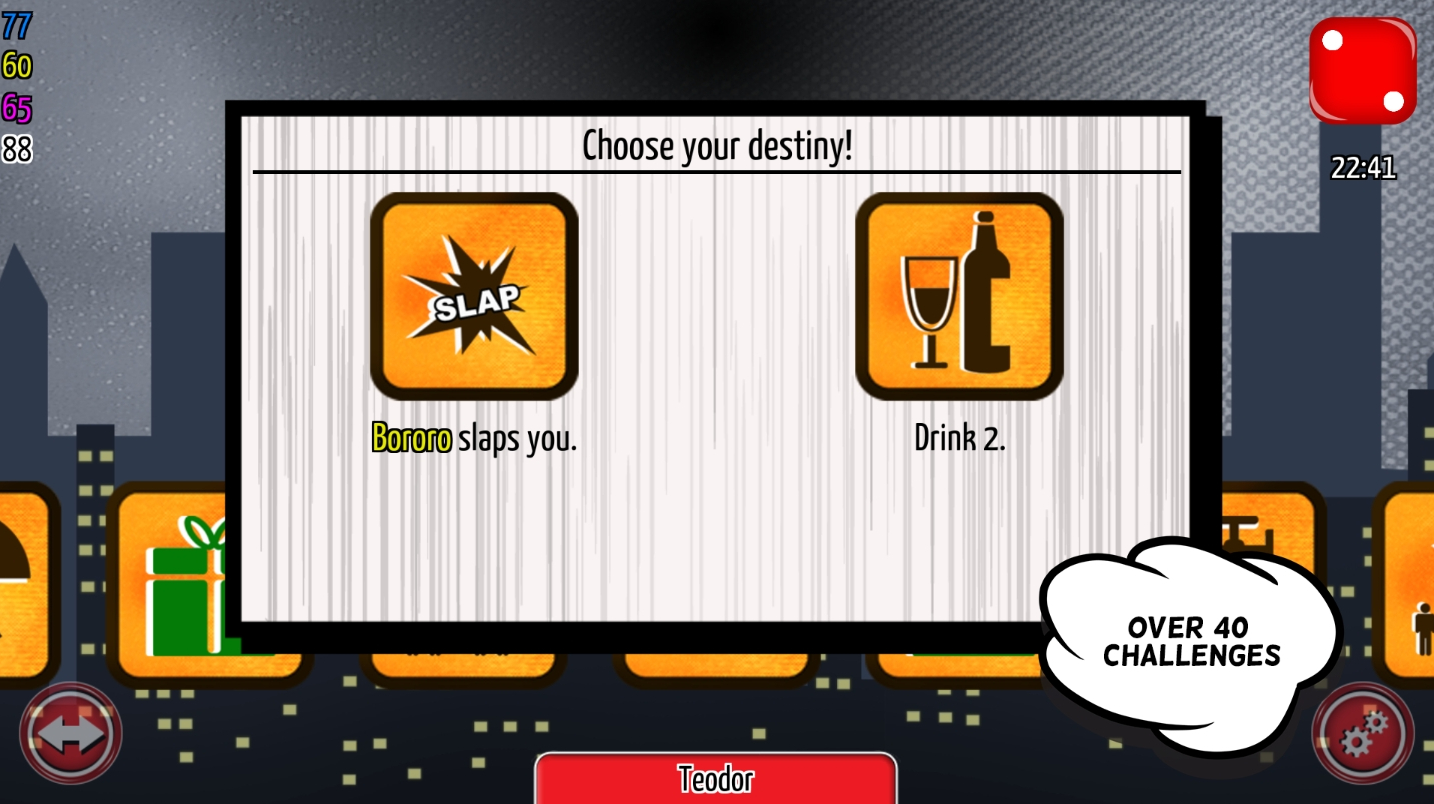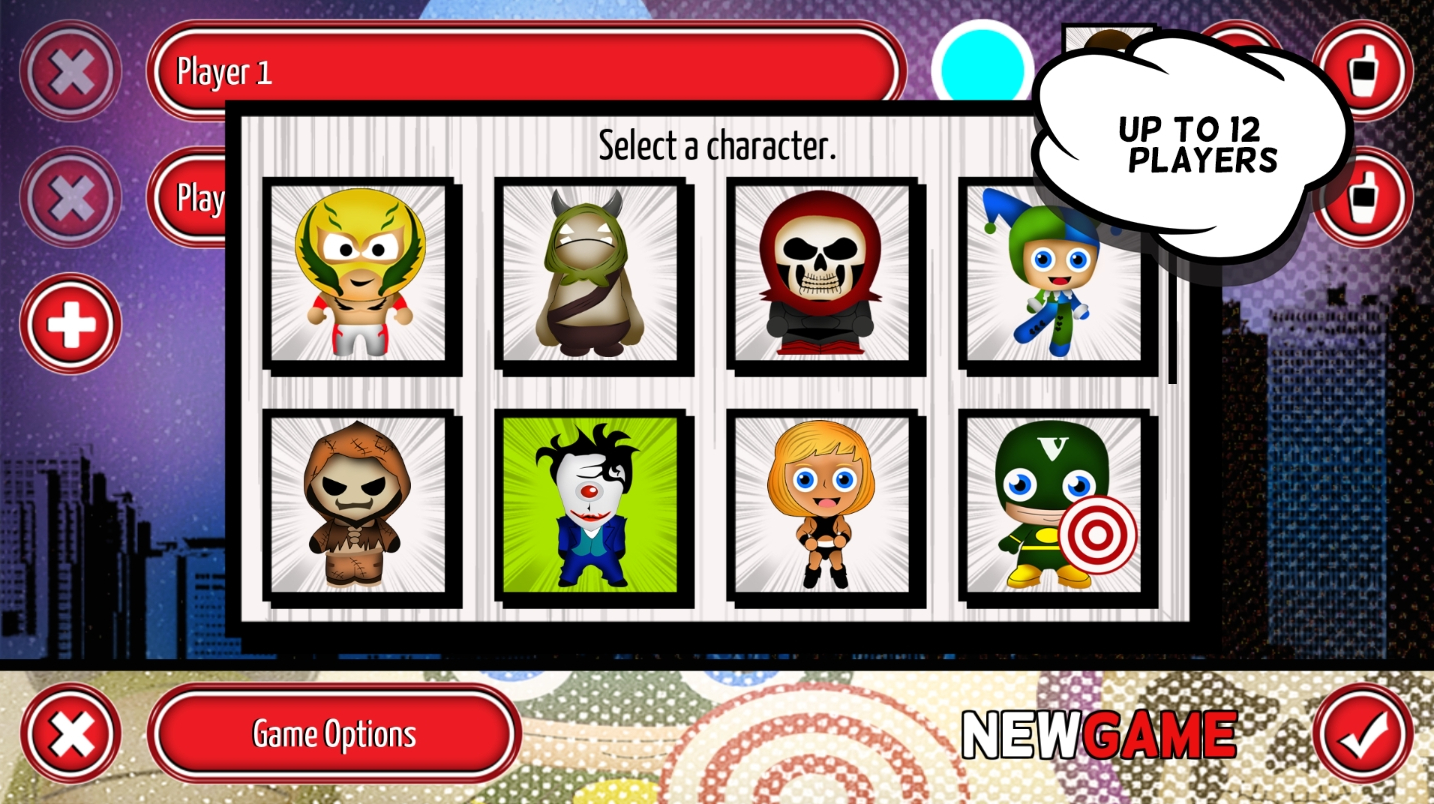 Circle of Death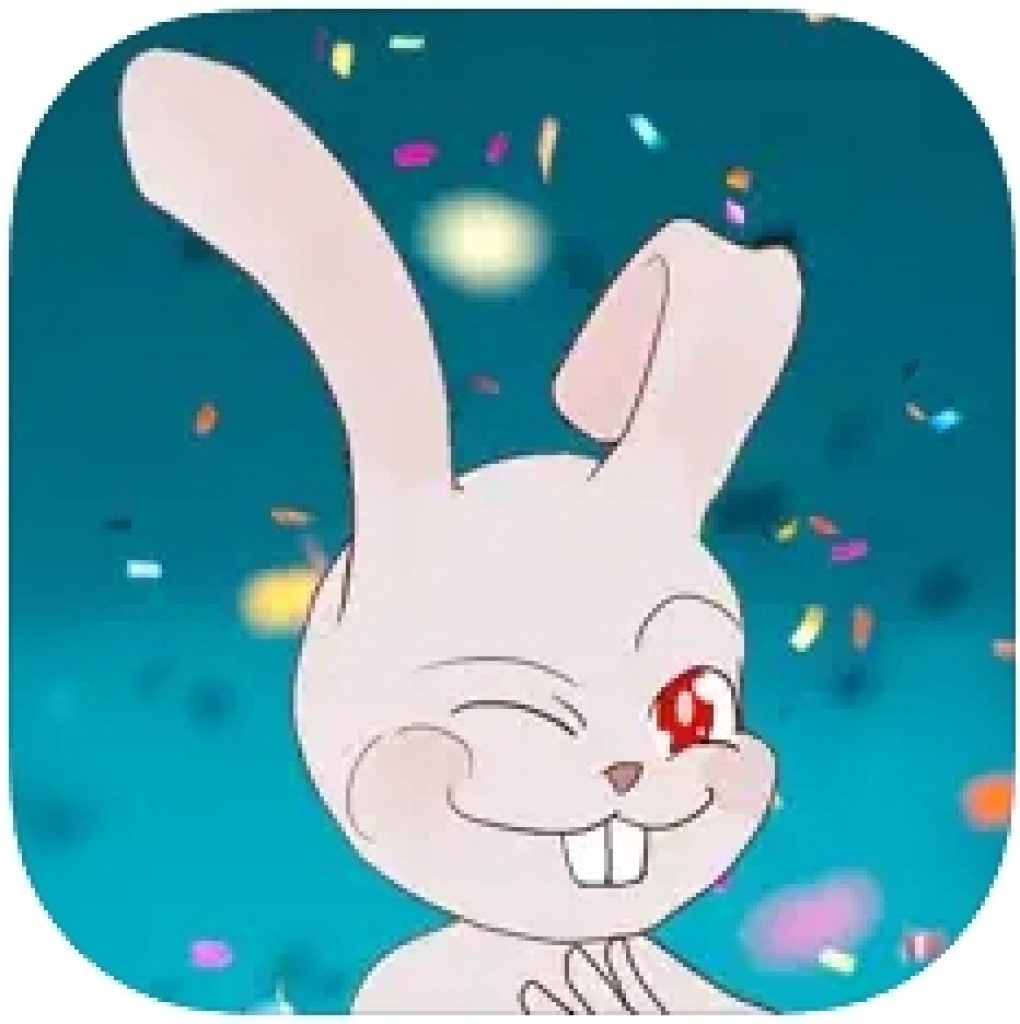 Circle of Death is one more drinking game app with cards. This one is pretty simple – you just tap the deck and the app shows you what to do. The requests are the standard ones – some of them are simple like 'the girls drink', others are in the form of games: 'rhymes', 'questions', and so on – all the usual stuff.
The advantage of this one is simplicity. The rules can be changed, but there are not a lot of them, which is probably an advantage since it can be quite boring to learn the rules of new games all the time.
The only drawback of Circle of Death is the ads on the bottom of the screen – we have found them quite irritating. Apart from that, the game is excellent. If you are looking for something clear and simple, this is one of the best choices!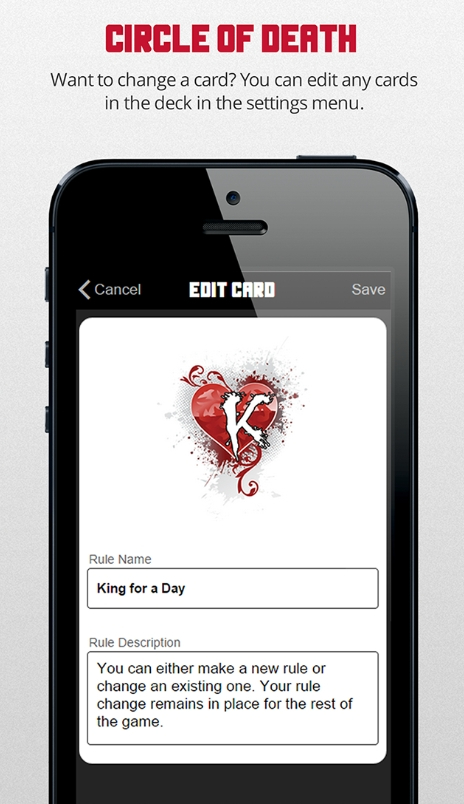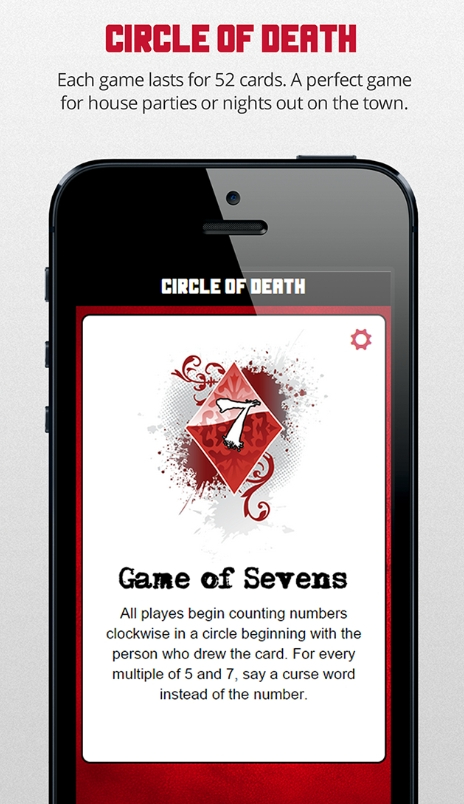 Drunk Potato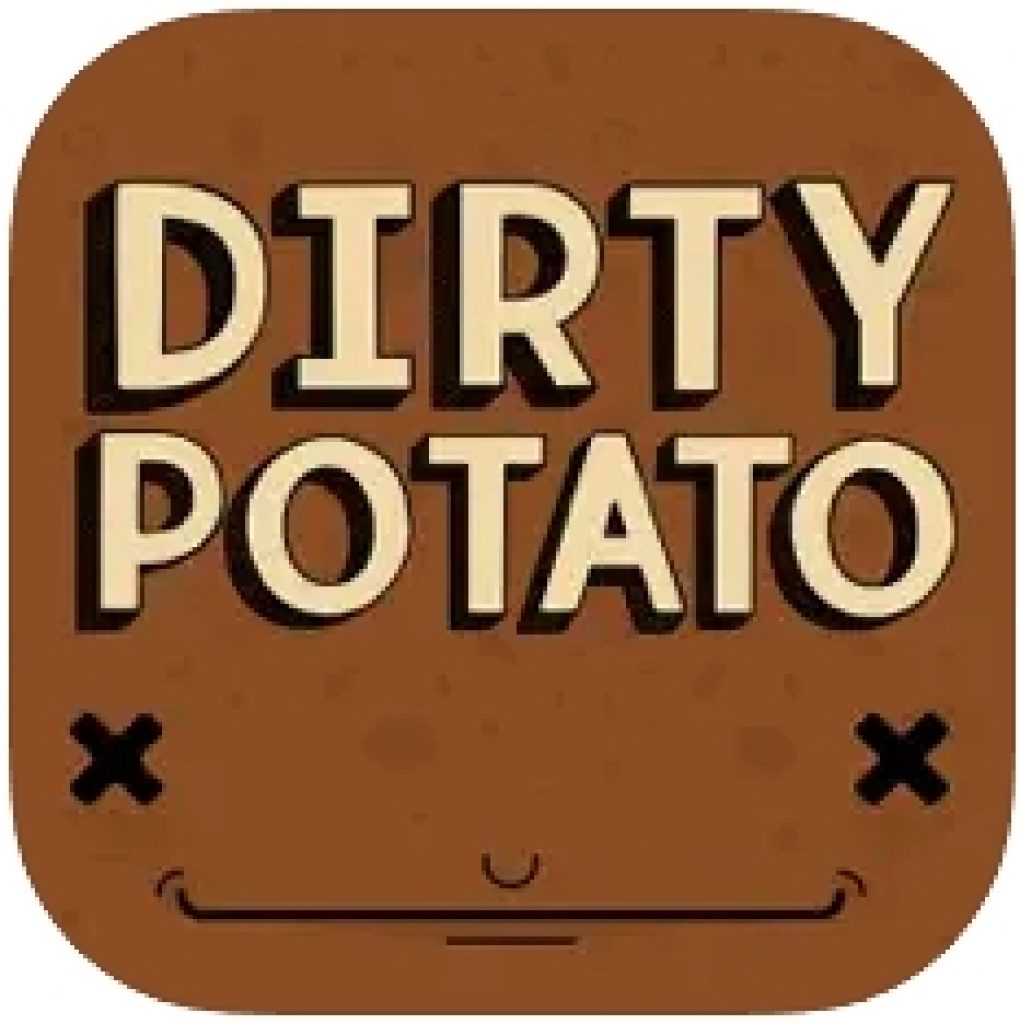 Drunk potato is an amazing free drinking game app developed by Prodigal Creative LLC for Android and iOS users. This is that type of tricky question game or "try to answer that when you're drunk". If you want to play this drinking game in a circle of close friends this is a really good option to go for.
There are some really fun and stupid questions, like "name the 3 most popular names for a stripper", "name 3 things wrong with your life", or "explain Harry Potter as fast as you can". If you have fun and talkative friends imagine playing this game with them when everyone is drinking!
Overall, it is a really simple app. You can google the same types of questions at the same time, however, having an app like this is a much more convenient and fast option.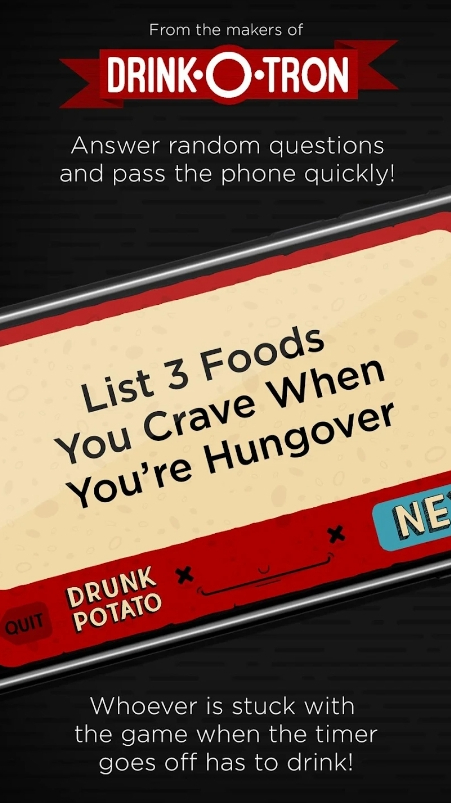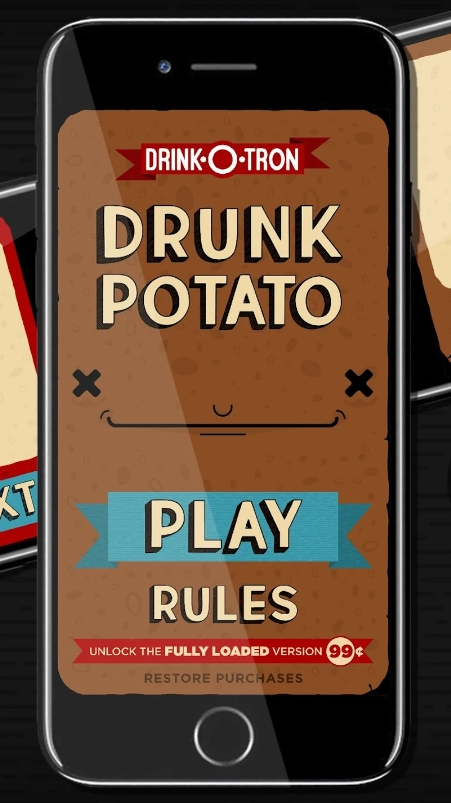 The King's Cup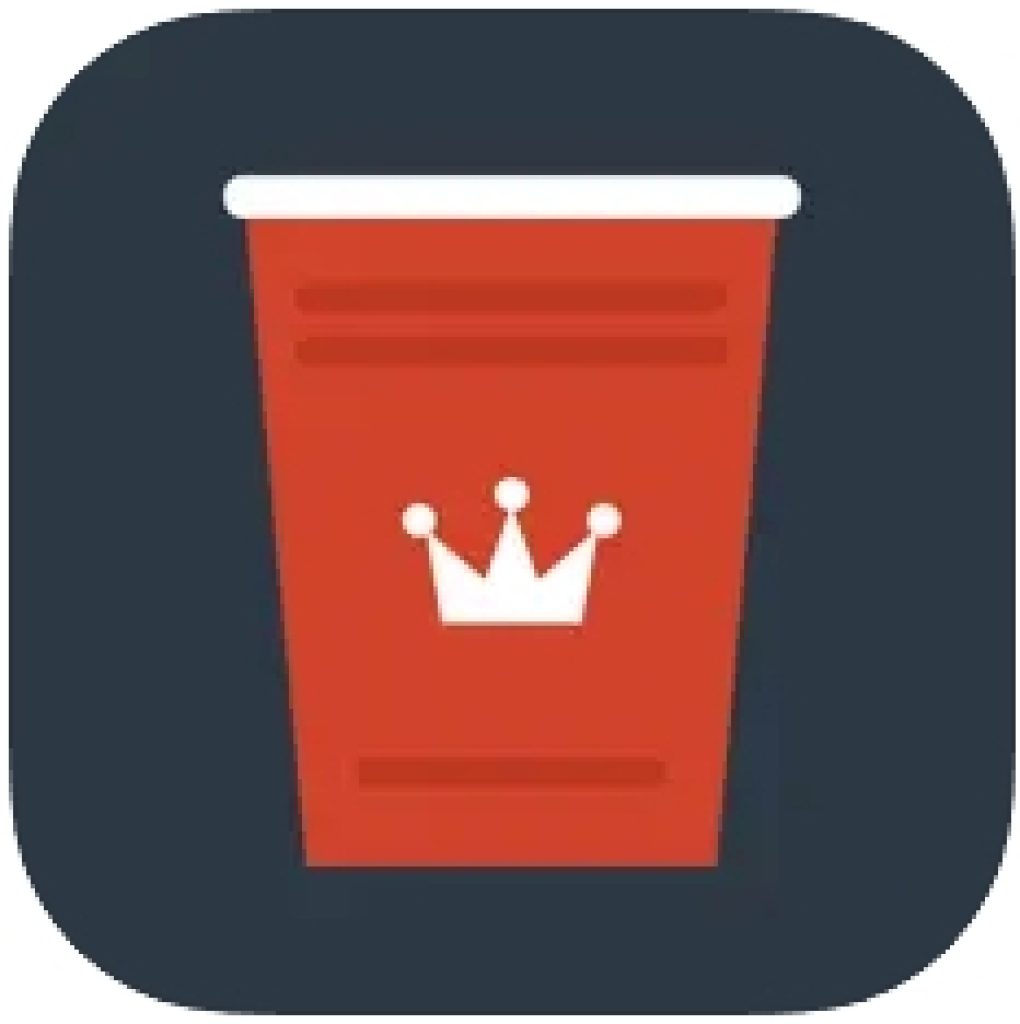 The King's Cup is one more app with cards and challenges. The rules are the usual: players, one after another, choose a card and do whatever is written on it. The challenges are not very specific. The only peculiarity of this app is that a player chooses a card from a circle of cards, which creates a nice impression.
Once again we deal with an app that has customizable rules so if you don't like any default rules, you can change them by entering your own. Every card is assigned to a certain rule or challenge. There are two other customizable features and are a card color and a card selection (tap or drag).
So, as we can see, this app has got the full package of what is needed in such basic drinking game apps. The only disadvantage is the ads that take up the bottom of the screen. Apart from that, one more great option!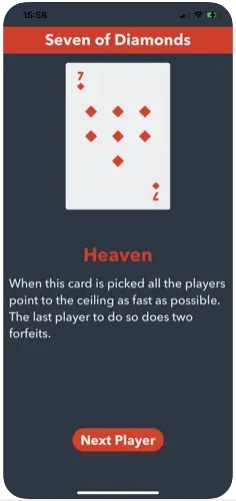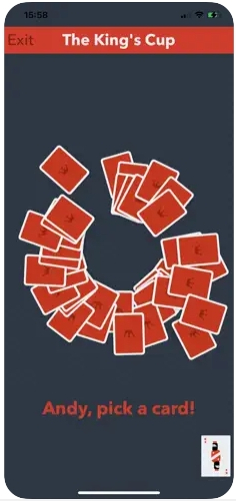 You may also check: 11 Best Drinking Games for Zoom Conferences
Most Likely To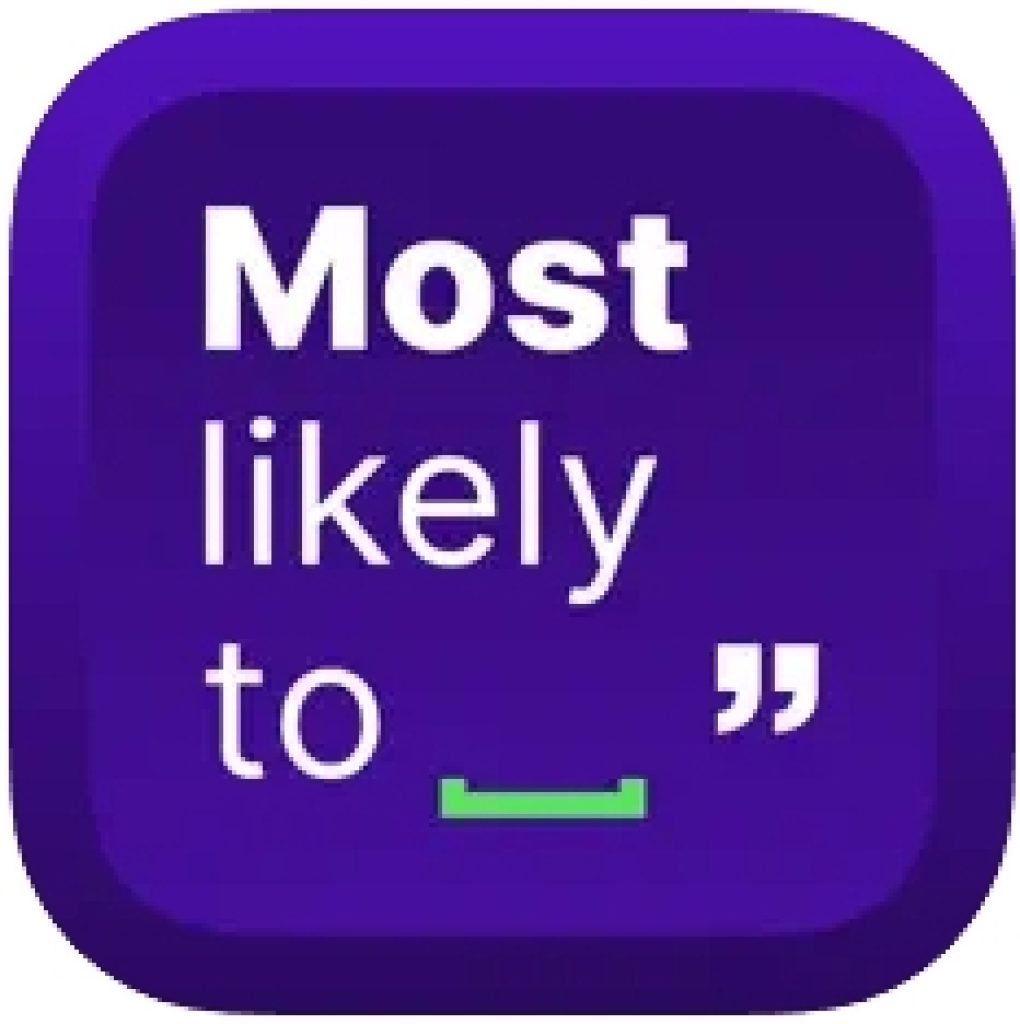 To wrap up, there's a drinking game you're probably played already (or at least have heard of). It's a must-have for any kind of party. The app covers multiple packs of cards for college, drama, work, and more. You also get to add a custom set if needed.
As for the rules, you'll need to gather a group of friends, pick a punishment (like a couple of shots or smth), and move through the cards. After reading a card, each person should point a finger to someone who fits the description on the card.
Then, the person who gets the most pointed fingers should do the punishment. The game covers almost a thousand cards, and the number of custom ones is unlimited.