Looking for a quick and simple way to sell pets online? This article has you covered!
Although there are plenty of animal-selling websites, they may not be the most convenient way to find a new home for pets. That's why we've picked up the 5 best apps to sell pets in 2023 that you can use on the go.
These apps let you put selling listings within a few taps, so the animals could find a loving family as quickly as possible. You'll get to chat with customers and discuss all the details to make sure they are the right people to sell pets to. Let's dive in!
Only4Pets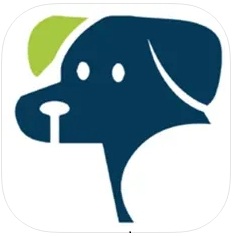 First of all, there's an online marketplace to buy and sell quiet pets.
Whatever little companion you're looking for or trying to find a home for, this app has you covered. It features such categories of pets as dogs, cats, hamsters, rabbits, parrots, and more. The main goal of this app is to help sellers and customers easily connect and provide users with all the essential pet owner info.
The app won't charge you any fees for posting a selling listing, so no worries here. All you need to do is to add a title, pick the category, add keywords, pic, and a description along with the price. It's always great for the listing to have high-quality pics, but it's not essential here. There's also a built-in chat, so you can communicate with customers without sharing your personal number.
Along with pets, the app also covers multiple listings of pet supplies if needed. And there are lots of educational materials on how to take care of certain pets properly, what to avoid in raising a pet, and much more. The app doesn't provide you with any kind of shipping services (well, it would be odd if it would), so you'll need to meet with the customer by yourself.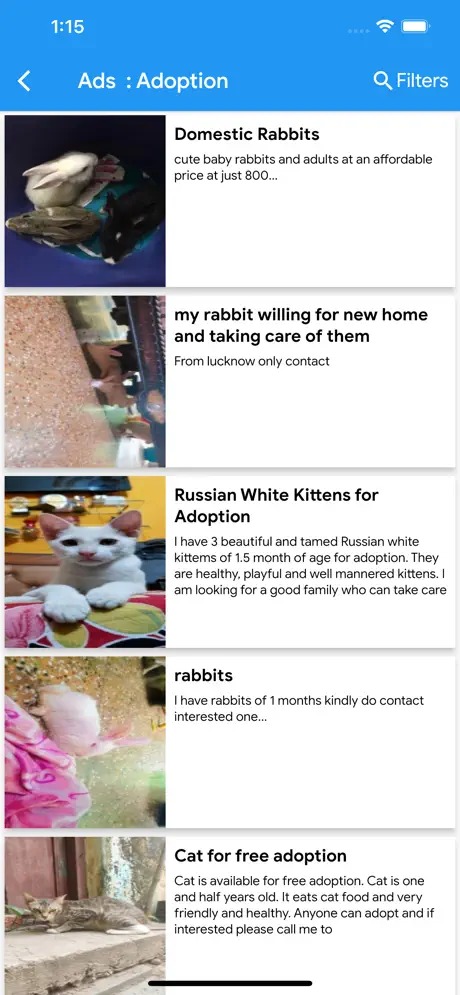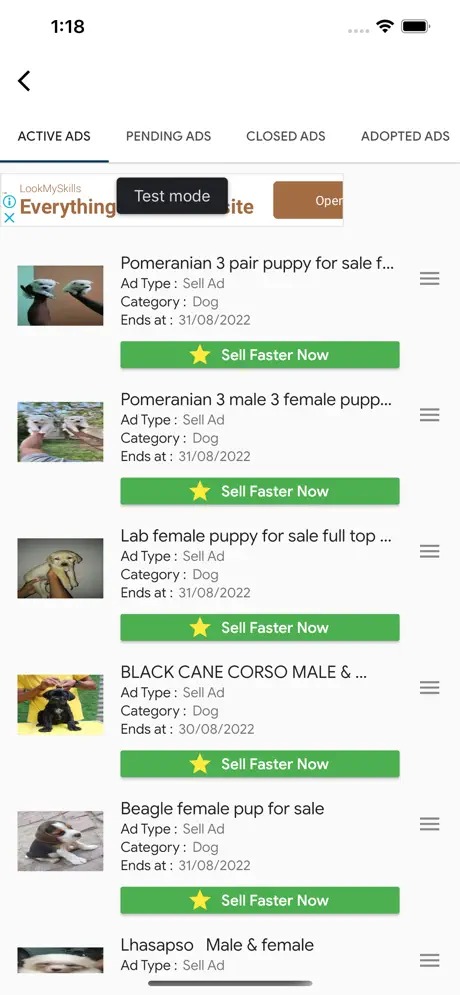 You may also like: 7 Best Pet Sitter Job Apps & Websites
Pets Home App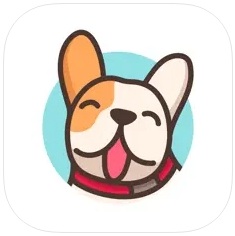 Net, we have an app that lets you rehome all pets without much effort.
This app covers all kinds of pets: cats, dogs, birds, fish, rabbits, hamsters, and all that. There are also quite a lot of exotic animal listings, so there's smth for everyone. Plus, you may set it up to rather sell pets locally or worldwide (if you have pet-safe shipping options for that, of course).
All you need to do here is to create a listing. To do that, you'll add a couple of pis, add detail descriptions, title, price, and all that. The app also lets you advertise your listings to get pets rehomed faster. The ads are easy to set up and monitor, so you'll get to track their effectiveness right away. Of course, the ads are not free, but there are several plans to choose from.
Besides, you can set up notifications to alert you of ad reactions, likes, and messages right away. The app also comes with a built-in chat that lets you communicate with customers right away. The chatting tool is free and unlimited, which is pleasant.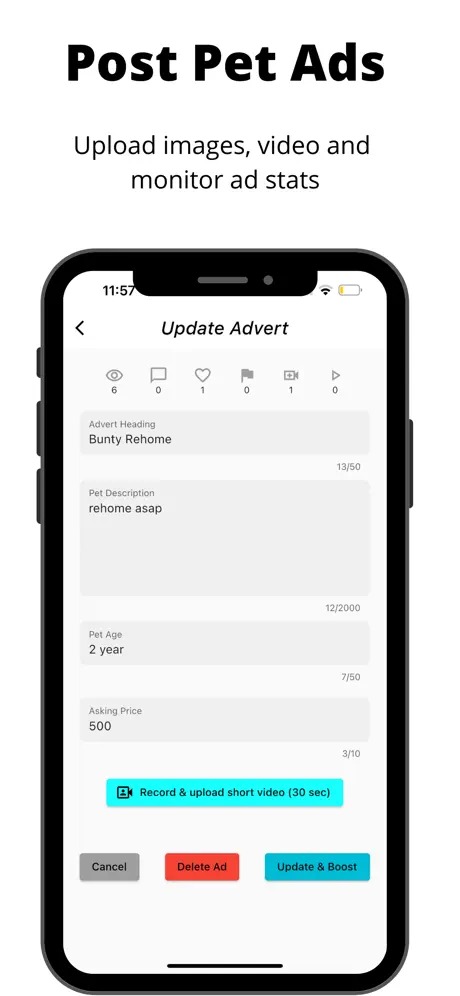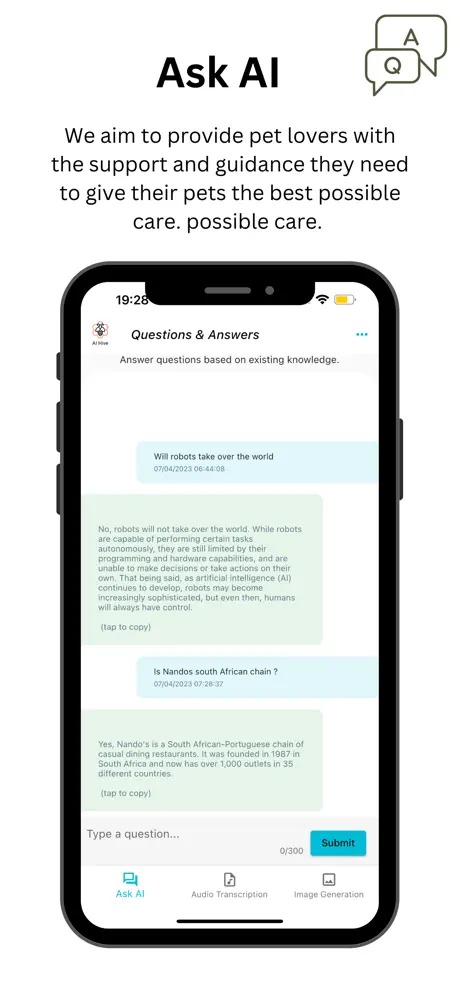 Camlist – Just Pets
It's an app that lets you buy and sell pets and everything related to them.
It covers numerous kinds of pets from dogs to exotic animals, so you're all the way covered. Along with that, you can use this app to see pet accessories, supplies, and even services. All you need to do is create a listing with your offer. Make sure to add high-quality pics, an in-depth description, on-market price, and all that.
Plus, the app lets you add vids of whatever you're selling, so the customer would get the best view right away. Posting a vid is beyond simple, it works just like the does on TikTok or IG. The app won't charge you for sales, and it also provides all users with a secure payment system, so no worries.
There's also a fully-featured built-in chat, so you won't need to put a personal number out there. More to that, the chat covers video calls, o it's easy to demonstrate whatever you're selling to the client. The app runs on a ranking system, so make sure to track your reputation and reviews.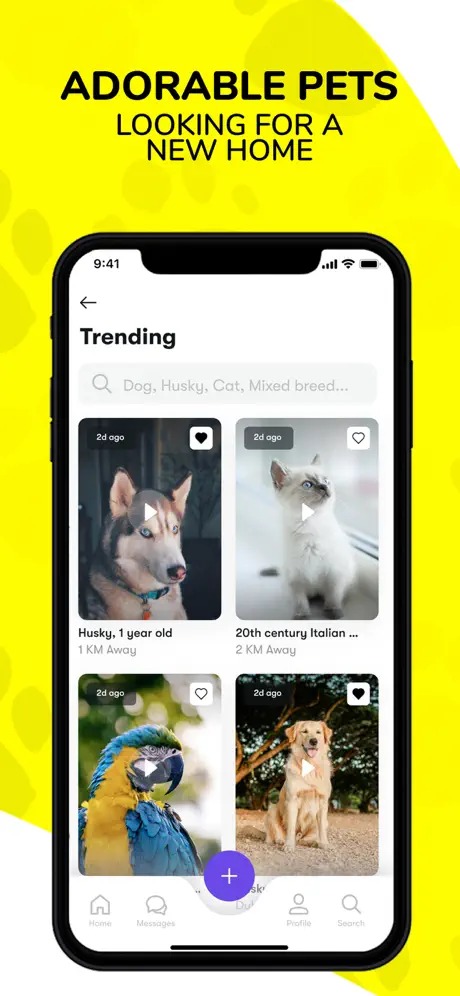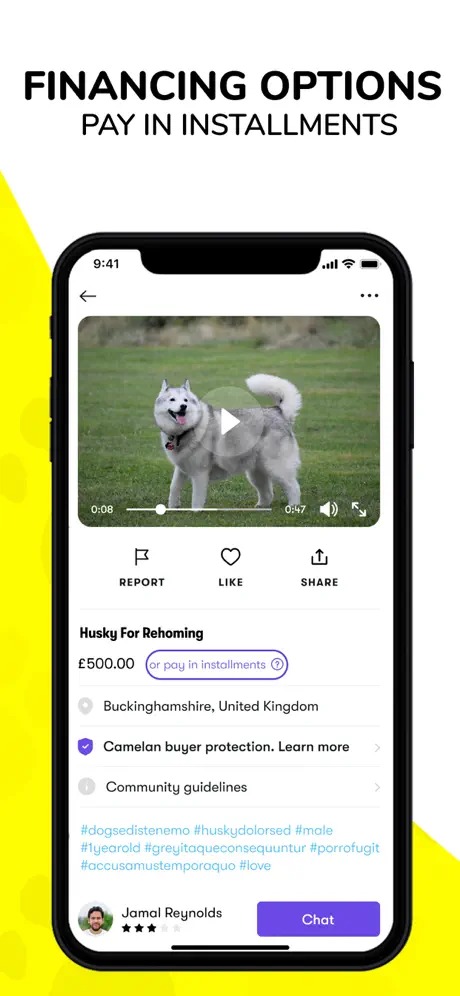 Buy & Sell Puppies Classified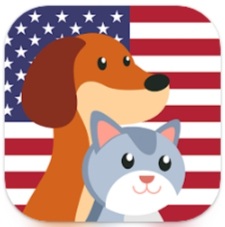 And lastly, this is a handy app for selling pups and cats online.
This pet marketplace is fully focused on cats and dogs, so if you want to sell some other animals, pick another app from our list. Along with pets, you can also use this one to buy and sell supplies and accessories, which is convenient. The app is incredibly easy to use: it lets you post a listing within a few taps.
Just make sure to pick nice images and write a solid description (and a fair price, of course). The app covers multiple dog and cat breeds, so you'll just need to pick one from the list. Once it's done, you get to turn your listing into an authenticated ad. Herewith, you'll e able to set the location visibility of ads, in case you have any prefs about that.
The app also lets users exchange messages, so there's no need to share your number. You can set up notifications on ad reactions, likes, messages, and whatever else is needed. If you'll keep selling pets in this app for a while, your acc will get verified, which helps to get more sales.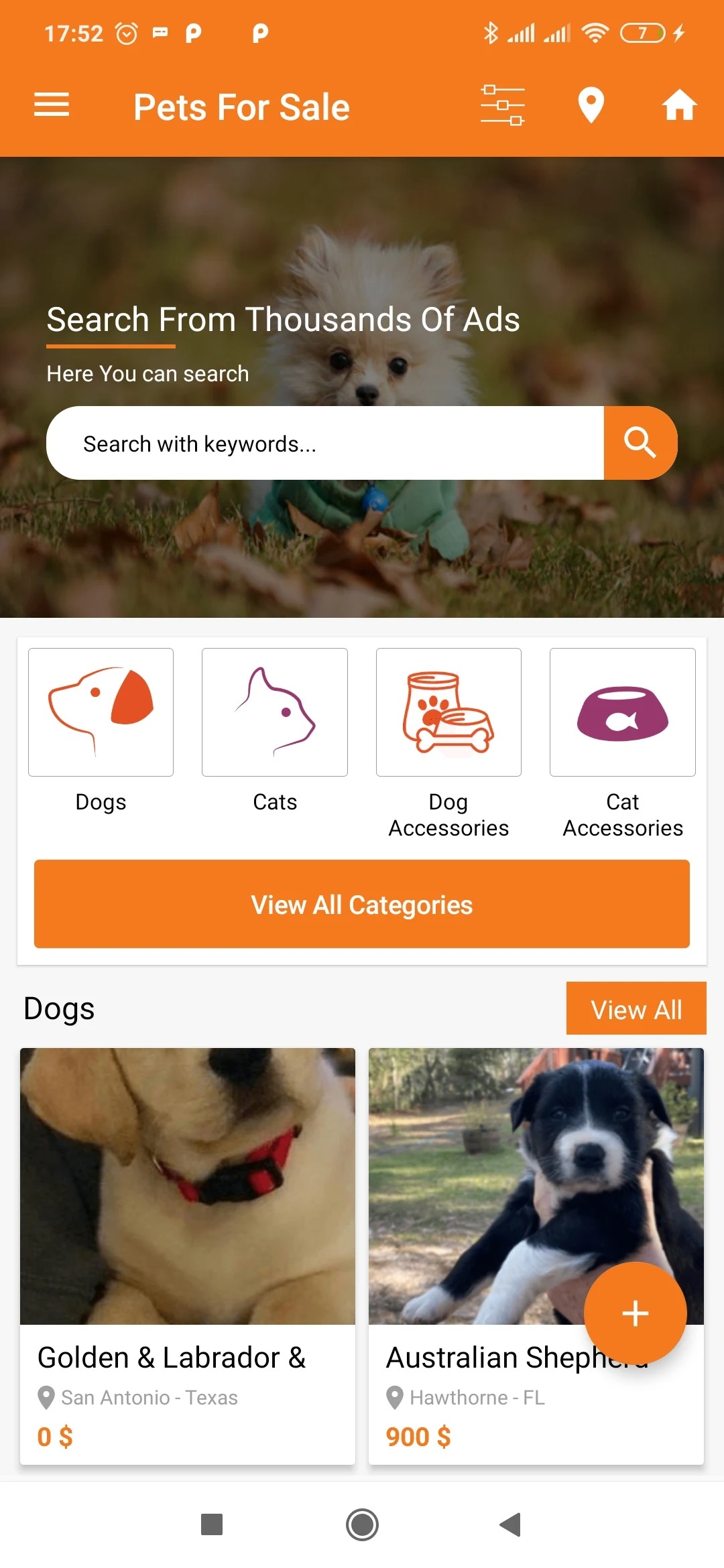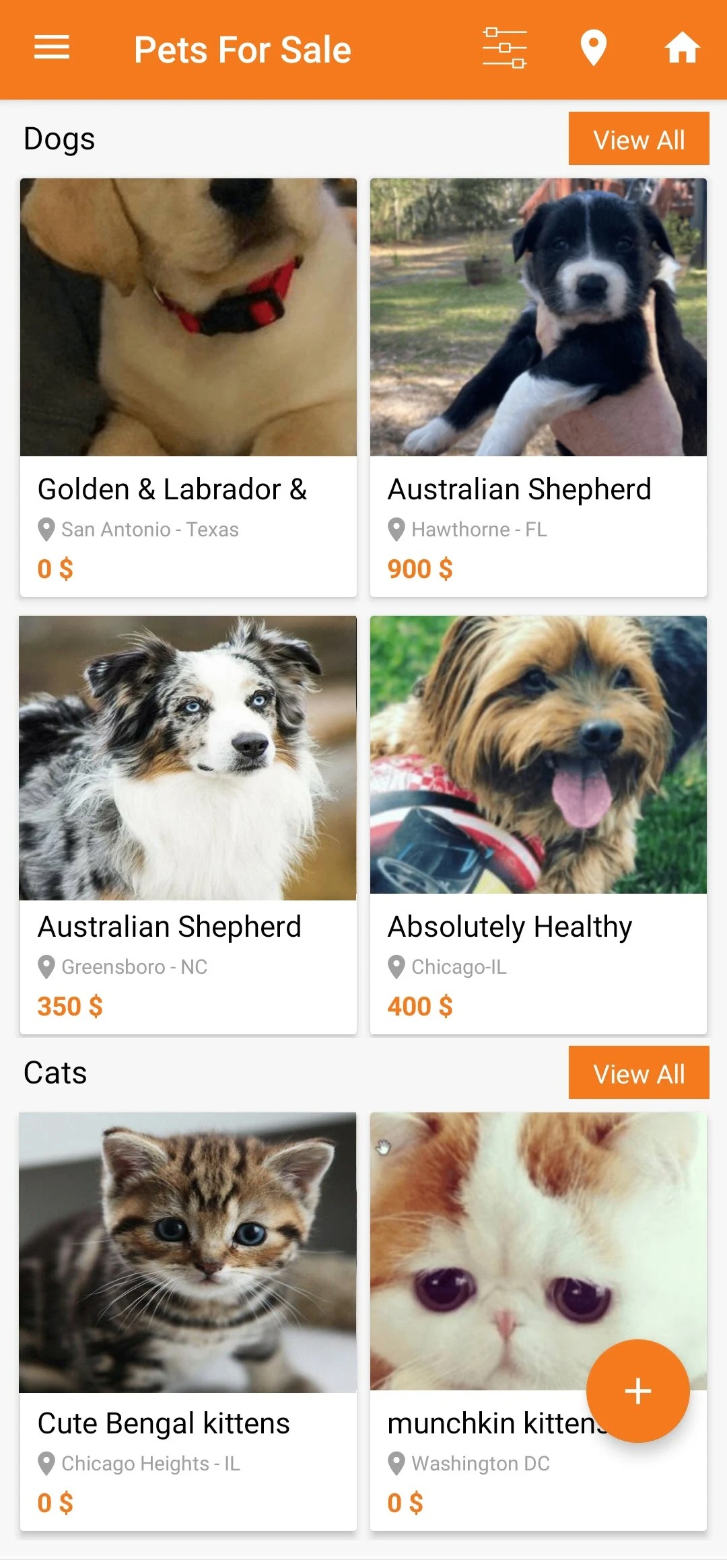 You may also like: 7 Best Lost & Found Pet Apps In The USA
Pet Store – Buy and Sell Dog Cat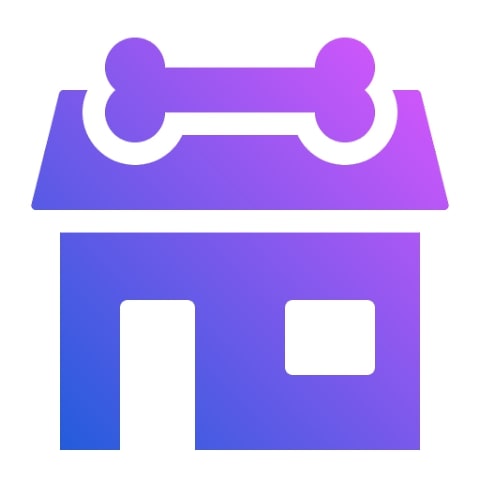 Pet Store is a mobile app designed for pet lovers. With its help, you can easily find any pet for yourself or your loved ones.
Here you can find cats, dogs, birds, and other pets that will be sorted into categories. This will allow you to choose the right pet and purchase it in just a few clicks. In addition to being a pet buyer yourself, you can also list your pet for sale.
For ease of search, you will be provided with filters and convenient sorting, which will help to significantly reduce the time for searching. Here you can view ads for sale or transfer into good hands of various animals.
The app also provides an opportunity to place your own ads, set the cost and other conditions of sale, transfer into good hands, and so on.
Besides, in the app, you can communicate with other pet owners, share experiences, and ask questions. You can create publications, comment on them and find new friends who share your love for animals.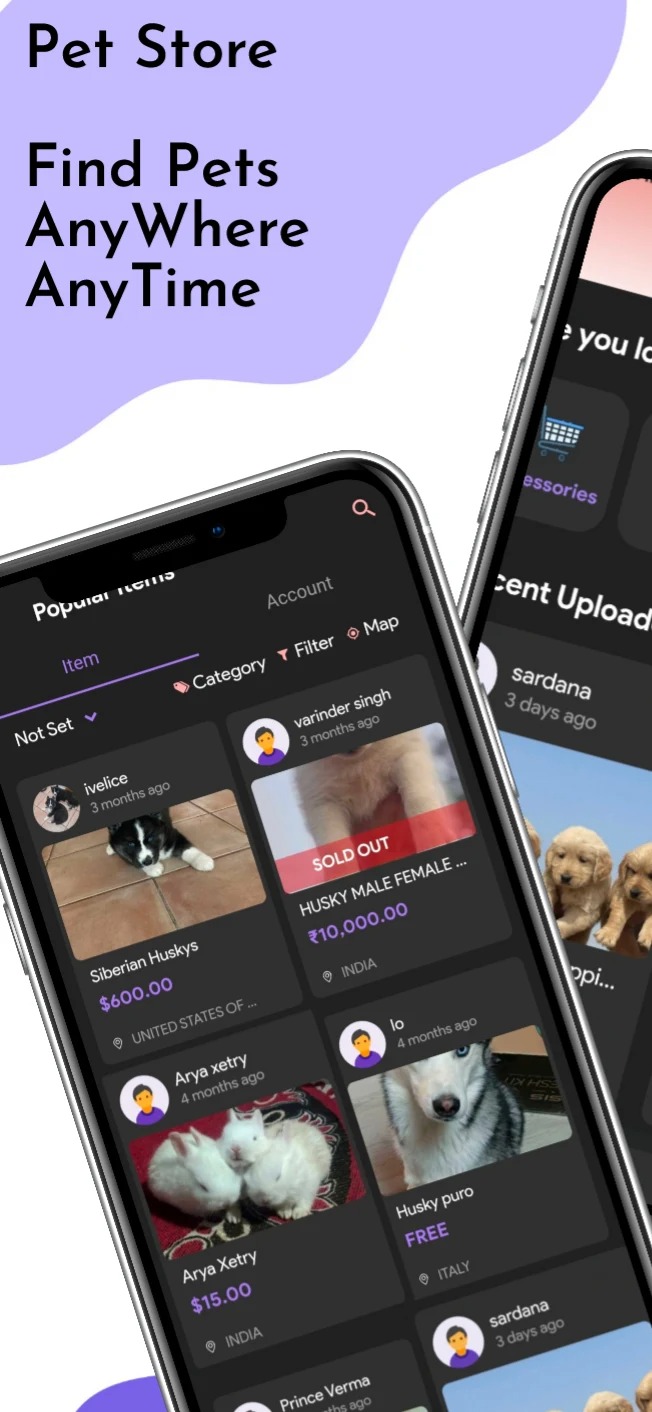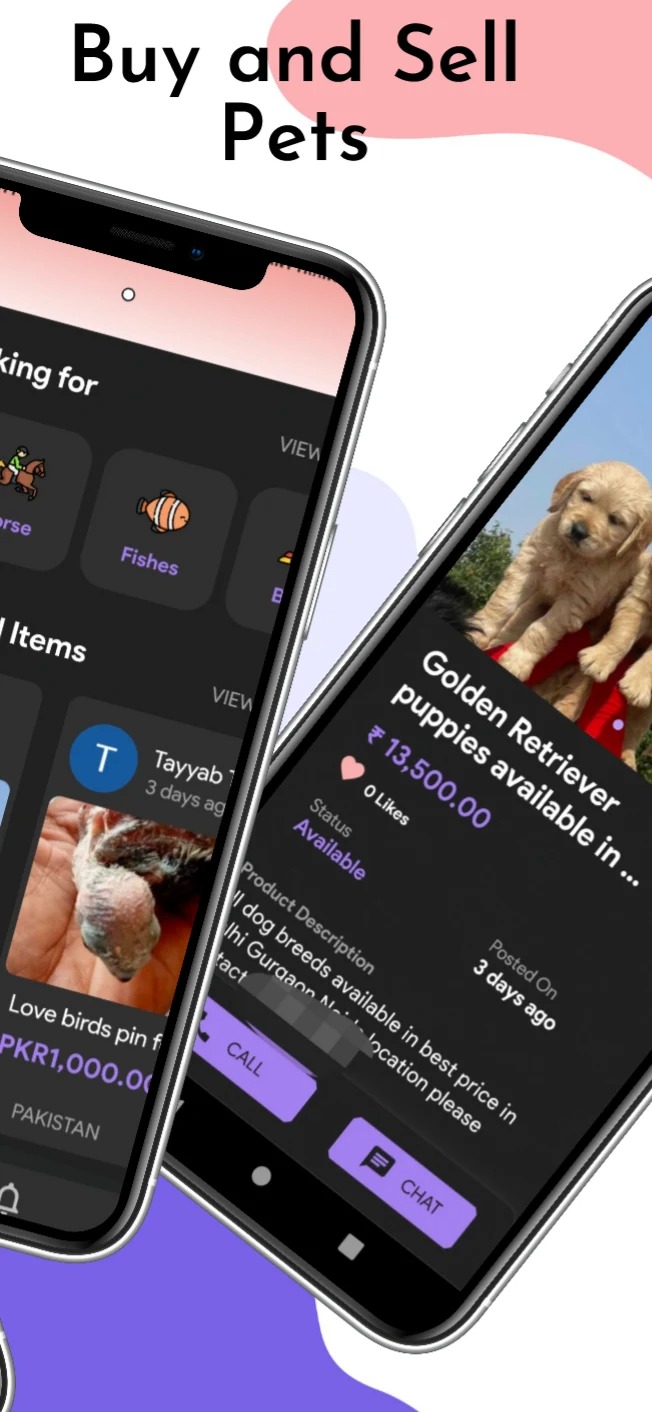 Pets Market Buy, Sell & Adopt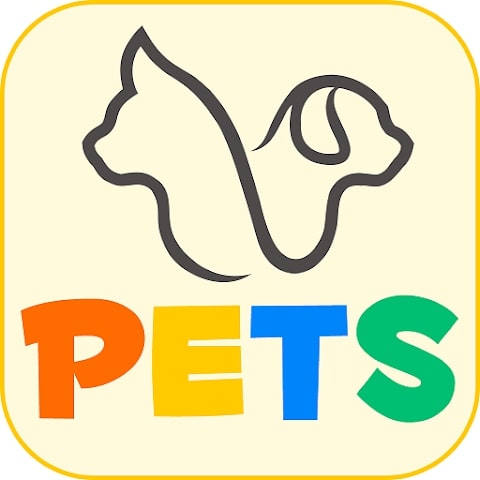 Pets Market Buy, Sell & Adopt is a convenient mobile app for all pet owners. This app is designed for people who want to buy or sell pets.
In the app, you will find any kind of animal from birds to rare species of dogs. Here you will be able to customize your own search parameters and choose filtering and sorting conditions.
You can search for both those animals you have decided to sell. As well as those that you have decided to give into good hands for free.
You can also become a seller yourself and put an ad for the sale or transfer it into the good hands of your pet. In this case, you can also edit the ad to your preferences and requirements.
The app is created for the convenience of users. It has a convenient and clear interface that allows you to easily find and buy pets. Here you will also be able to communicate with sellers and buyers, negotiate a deal and learn the necessary information about the pet.
The app is free, so you can use it without restrictions.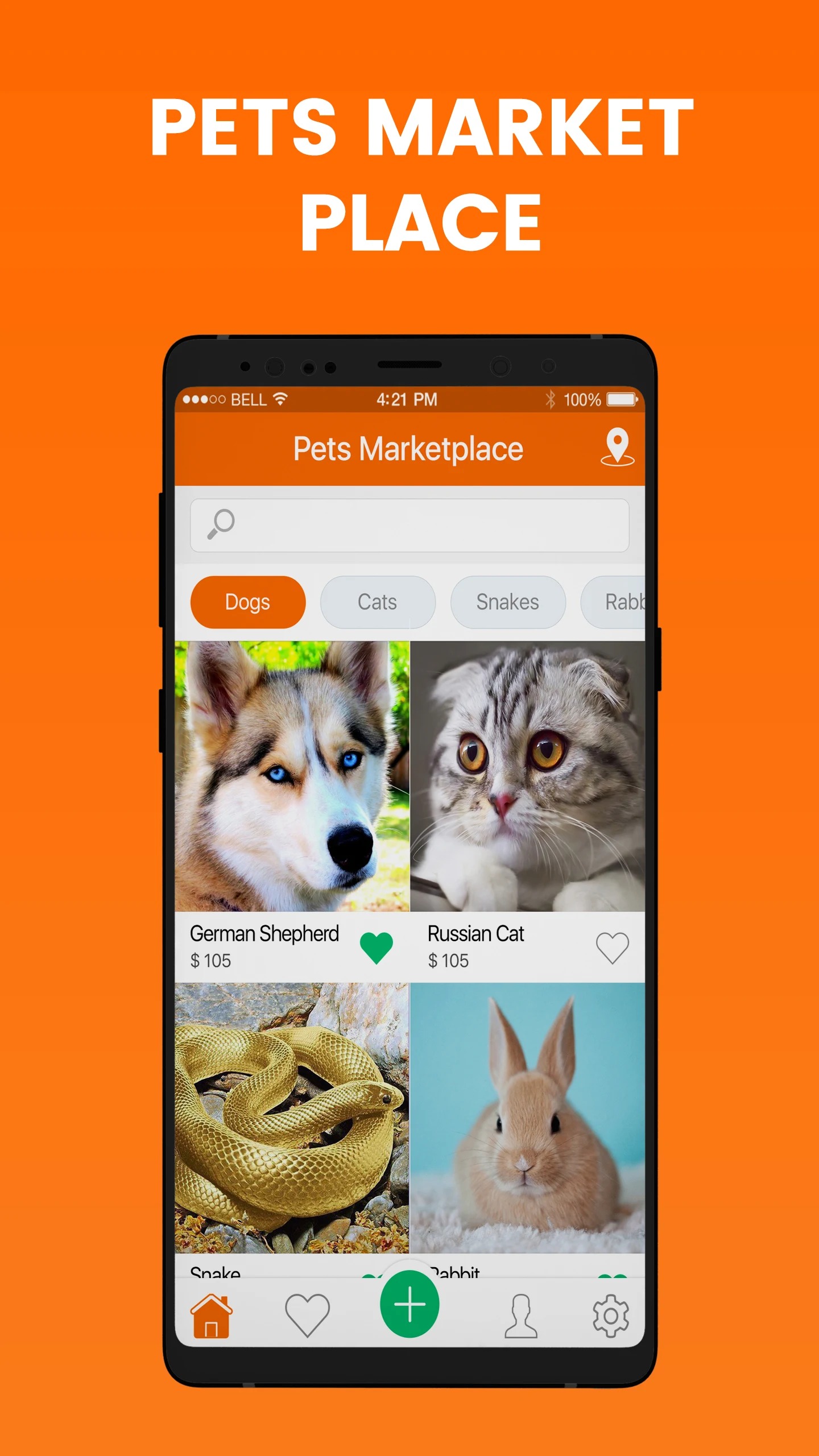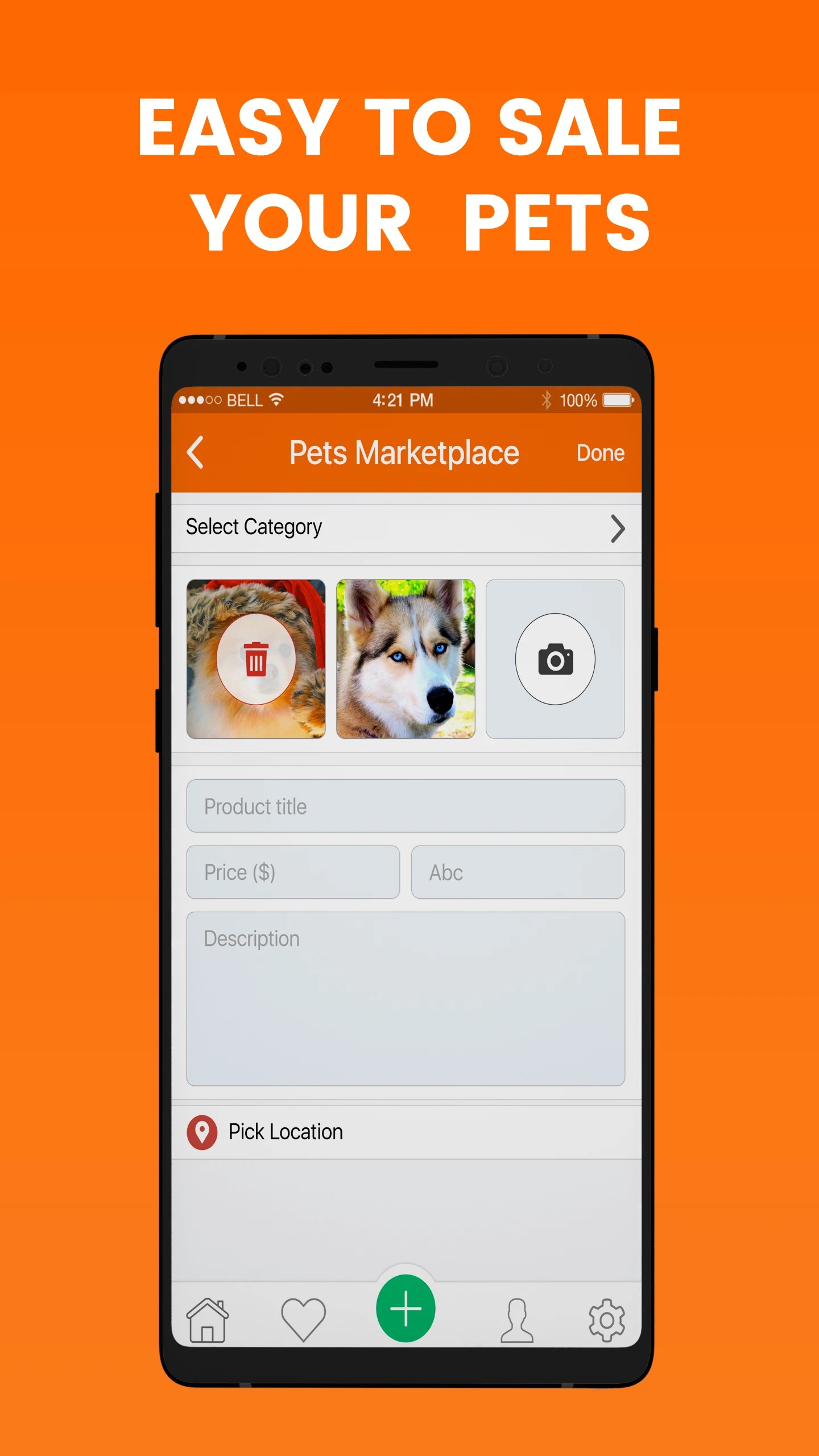 You may also like: 11 Free Dog Walking Apps & Websites for the USA
Petorn – Buy Sell Pets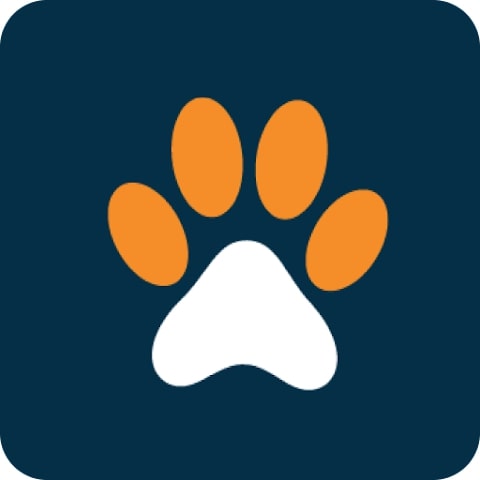 Petorn is a mobile app designed to find, sell and put pets in good hands. Here you can buy or sell your pets, customizing the parameters of the ad and specifying the cost.
The platform has a fairly simple interface and functionality, which allows you to reduce the time to search for and buy a pet.
You will be able to find any animals by entering keywords in the search. To find the necessary pet even faster, you can set filtering and sorting. This way, you can find pets from your city or at a specific cost.
You can also upload your ads for free and notify other users about the sale of your pet. Communicate with other users and members of the platform, as well as negotiate a deal with them and share information about the pet.
The app provides all its functionality completely free of charge, so you can use it without restrictions. To post your own ad or respond to another person's ad, you need to register or authorize it in your personal cabinet.