Got some unexpected expenses, but a payday is a long way off? This article has you covered!
We've gathered the 10 best early paycheck apps for the USA (Android & iOS) to get you through the month. These apps are a perfect solution to any kind of financial disruption. You'll get to get salary advances to cover up everyday needs. Besides, there are no additional fees or interest, so you won't overpay a single cent. Take a look!
Earnin
Let's start with an app that lets you access parts of your money before payday.
The main goal here is to let you get instant cash before payday in case you're running short. Thus, you're not borrowing or loaning the money: you take a part of your own salary. There is no interest, charges, or any other unpleasant surprise here, so no worries. Overall, this app lets you get early entry to up to $500 per paycheck, which is quite generous.
In order to get money, you need to add card details along with employer info. The app works with a wide list of banks, but make sure to check out the full list. Then, all the info gets verified and once it's done you can start getting early pay. You can reach the money in secs and cash it out wherever you need.
And when you'll get an actual paycheck the app will debit the money you've cashed out. Beyond that, the app lets you set balance alerts to get notified if it gets low. You can also use it to set financial goals and achieve them with early paychecks. The app is very easy to use, but if you'll have any questions, there's 24/7 support to have your back.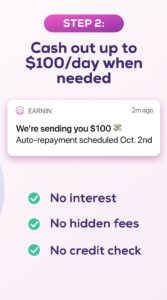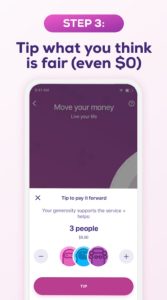 You may also like: 11 Best Loan Apps Like MoneyLion
Chime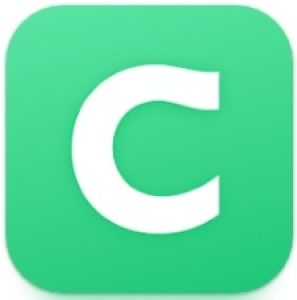 Next, there's a mobile banking system that lets you get early paychecks.
This app is not all about getting instant cash early. It's a full-on financial tool that will keep your money safe and help you manage it better. It also comes with an overdraft tool that will cover you back if there's not enough money for a transaction. This tool comes with no fees or extra charges, which is pleasant. It also works for both online purchases and ATMs.
The app runs on two-factor authentication to make sure your fund are well-protected. And if there's any suspicious activity, you get to block your card with just one tap. As for the early paycheck, it lets you get it up to two days early with direct deposit. Plus, your ac here won't cost you anything: there are no monthly fees, minimum balances, and all that.
More to that, you get to use over 60K free ATMs. It also lets you send money to whomever you need fast and fee-free. Another interesting tool you may want to use s credit builder. It helps you to increase your credit score via regular payments. And once again, you won't get charged for anything.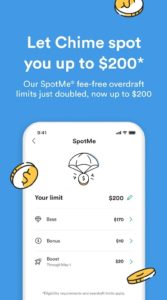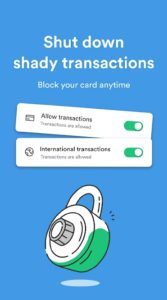 MoneyLion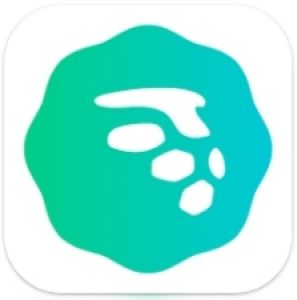 This is an app to help you manage your personal finances wisely.
This app is here to simplify mobile banking and make financial literacy accessible to everyone. Plus, it lets you get paid up to two days before. The app also lets you access instance APR-free cash advances: you'll start with a smaller amount and may unlock up to $1K. However, make sure you're responsible enough to get it.
Herewith, you need to order a special debit card made by the app. The procedure is pretty standard, and the card gets delivered in a couple of days. You also get to participate in challenges to get rewards and prizes. Besides, you can get bonuses for inviting your friend to get the app.
You may also set financial goals and habits if keep track of the cash flow. This app offers some nice options if you want to get into investing. It lets you start small and build up when you'll get more confident and get deeper into investing. There's also an auto-investing tool that helps to make investments a regular habit.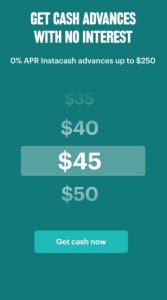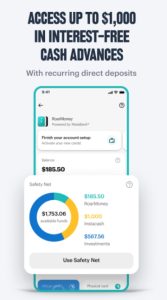 B9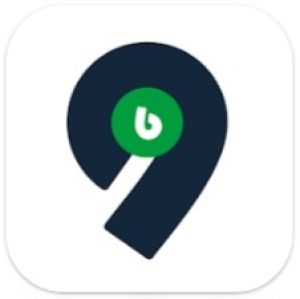 It's an app that lets you get an early paycheck advance.
This app allows you to access some parts of your salary before the actual payday. To do that, you need to follow some simple steps. First, of all, you need to confirm the advance amount you would like to be able to receive – it will be your limit. The app limits you to $500, though, so you won't be able to get more anyway.
Once the money is borrowed, the same amount will be debited from your bank acc. There are no fees or charges, and you won't need to pay large debit manually, so there's no chance to skip it. You can get the cash up to 15 days early, which is impressive.
Herewith, you can make on-time payments, and the more you make, the re of the income you'll be able to borrow. The app runs on sub packs and each of them offers different features. You get different amounts of cashback, different advance limits, and more. Some packs also cover the tools that let you increase your credit score and level up your financial literacy.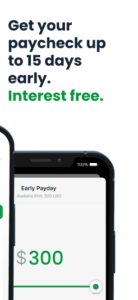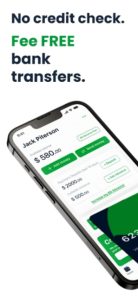 Brigit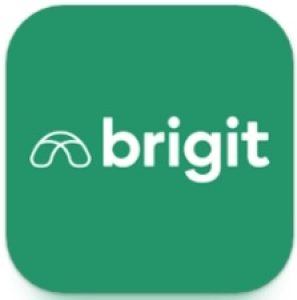 This is an app you can use to borrow parts of your salary earlier.
Sooth to say, the app comes with plenty of useful financial features. It lets you build a credit score, learn to save money, operate your budget, and all that. As for the cash advance, you may get up to $250, which is not the biggest amount of all, but it's still nice to have. You can get early paychecks with no additional fees or interest.
You can spend this money online, transfer it or cash it out in ATM. Then, when payday actually comes, the amount of money you've got earlier will be automatically debited from your account. Just like that: no manual transaction and no way to run late with repay. However, you can also set up a personalized repayment plan if needed.
The app also offers various cashback terms, discounts, and saving plans that are easily followed. It can even help you grow your financial habits if required. You can also earn money bonuses for bringing your friends into the app, and all that. Plus, you can use it to build up your credit score.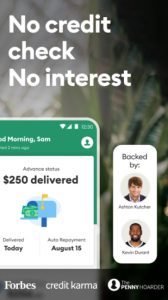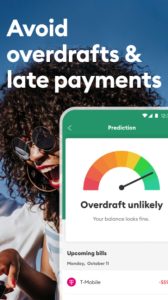 Check also: 11 Best Loan Apps for Unemployed in the USA
Dave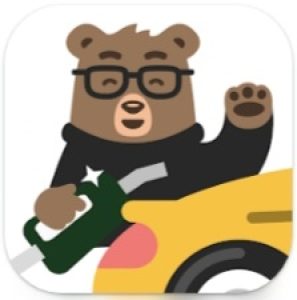 Here's an app that lets you get instant cash via early paycheck.
If you need instant cash and a payday is a long time coming – this app is your pick. It lets you borrow up to $500 to pay for bills, rent, groceries, or whatever else you may need. It works for both online payments and ATM cash-outs, so you're all the way covered. Then, when your payday comes, the same amount will be debited from your acc.
Herewith, the app comes with no credit check or interest, o you won't overpay a cent. And as the money gets debited automatically, there's no way for you to forget about it or smth. There's no waiting period or long annoying application, so you pretty much get cash instantly. What is more, the app lets you get a salary up to two days earlier, which is pleasant.
It also comes with pretty nice terms when it comes to cashback. The app works with plenty of stores and an online marketplace, so it's easy to get cashback from your everyday spending. There's even a section where you can find side jobs right away. And if you want to grow smart money habits, there are several saving plans you can use.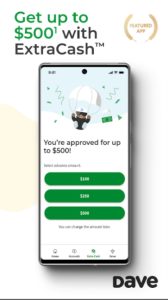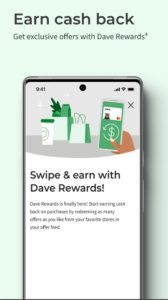 Current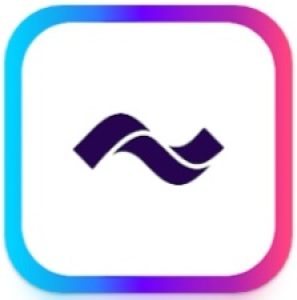 It's a banking app that lets you handle your money better.
The app comes with plenty of pleasant terms, from cashback to a reward system, but let's get through it in order. As for an early paycheck, it doesn't let you borrow some parts of your salary at any time needed. However, it still lets you get paid a couple of days earlier than you usually would. It comes with direct deposit, which is nice.
There's also an overdraft tool that lets you get up to $200. The overdraft comes with no fees or interest, so no worries here. You can even cash it out in over 40K ATMs across the US if needed. Plus, there's a reward system that gets you to get cashback from multiple stores and online platforms.
The app also helps you to monitor cash flow and view your spending habits. In case you have a teen child, the pp also offers teen accs with cashback, custom budget, parental, and all that. You can also set up privacy control to make sure your cash is safe and sound.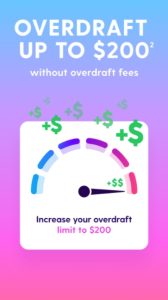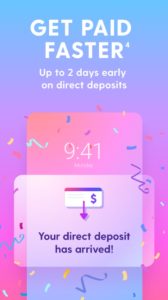 Empower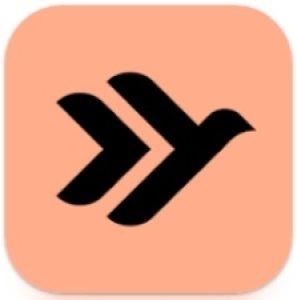 This app lets you get money in advance with no fees.
It needs to be said, there are two options on how you can deal with this app. It gets you to borrow up to $250 without a credit check. Once again, no fees, or any other additional charges here. But once you actually get the cash, you may rather transfer it into your bank acc or to the app's special card.
If you go with your own card, there's will be a fee that you could avoid by getting a special card. Although it seems unneeded to get the card, it actually has its advantages. It also gets delivered right at your do pretty quickly, so why not try it? As for the terms, the card gives you 10% cashback for a bunch of places: online and offline stores, restaurants, cinemas, and all that.
Plus, you'll be able to get a salary two days earlier than usual if you'll sync your salary with the app's card. It also lets you cash out the money for free in almost 40K ATMs across the US. The app also comes with a saving tool that opens up a special account for that.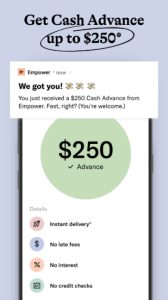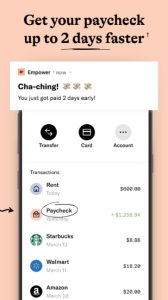 Albert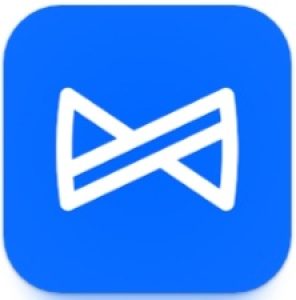 It's an app that will help you handle your money the smart way.
This app can spot you up to $250 before payday. There's no interest or charge, you just get a part of your future salary earlier. And when the payday actually comes, the same amount will be deposited from your account right away.
As you can see, there's no chance for you to pay late or skip it, as the deposit happens automatically. So, is there any trick you would like to know about? Yes, but it's not that big of a deal. The thing is, the process of you getting the money usually takes two-three days. And if you need instant cash, you'll have to pay a small fee.
Beyond that, the app comes with pretty generous cashback terms: you get up to 20% off shopping with its partners. The app works with plenty of stores, restaurants, and online platforms, so you can actually get quite a lot. You can also set up auto savings or guided investing if needed.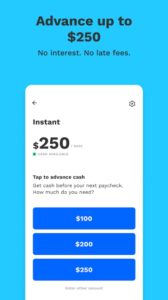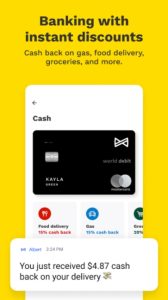 You may also check: 11 Best Cashback Apps
Cleo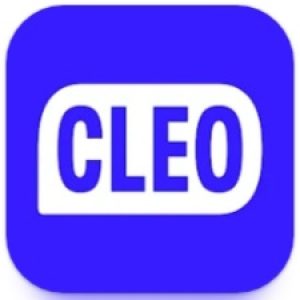 And lastly, we have a money app that lets you get a salary advance.
Here's how it works: you link the app to your bank account first. Then, you'll need to authorize the acc in order t start getting parts of your salary earlier. The authorization process doesn't include a credit check or income proof, so no worries.
It needs to be said, the amount of money you can get her is less than you would with other apps from our list. You start really small: from around $20. Then, when you'll return the advance, your limit will increase. However, you're still limited to $100 only, which is not that impressive. There are no fees or interest, so you won't overpay.
Plus, this tool is only available in a pro version of the app. But before you decide to turn your back on this app, take a look at its perks first. It comes with a credit adviser to help you build up your score. You also get a budgeting tool for savings and all that.