Do you want to quickly manage all your files without any effort? In this case, we would like to recommend you to try Easy File Organizer. The program is developed for Mac, Windows, and Linux. Now let's find out why this tool is so special.
First of all, we have to mention that Easy File Organizer is stable and reliable software that does not contain any viruses. Plus, it runs very fast, so you can organize 1000 files in a second!
For your phone, you can find the apps for reading CSV files useful.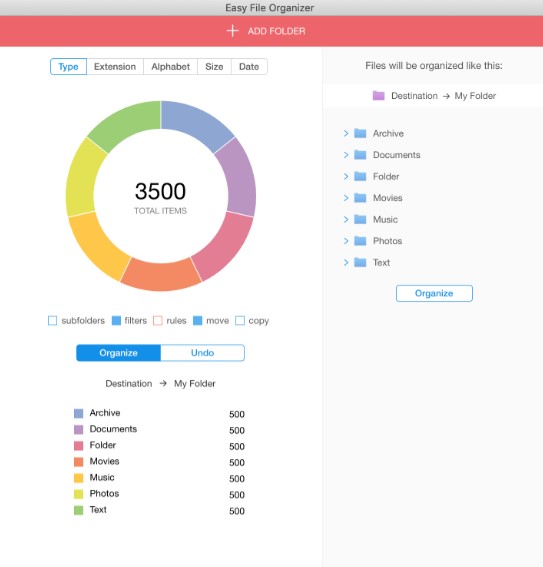 So, the major task of Easy File Organizer is to manage files, folders, and Desktop. However, when you open the program, you will also find a wide range of useful options. For example, you can organize your files by content or sort them by Kind, Extension, Size, Date, or ABC.
The program also provides various smart filters, so users can easily organize preselected categories of files with a click. As for the additional features there, you can also manage your files from all subfolders, organize files into folders generated from file names, manage groups of files with custom rules, and control files on external USB drives.
The next useful function that many users will certainly like – the program allows you to bring back all your organized files to the previous state at any time you want! By the way, Easy File Organizer boasts a well-developed design that makes its interface very convenient to manage.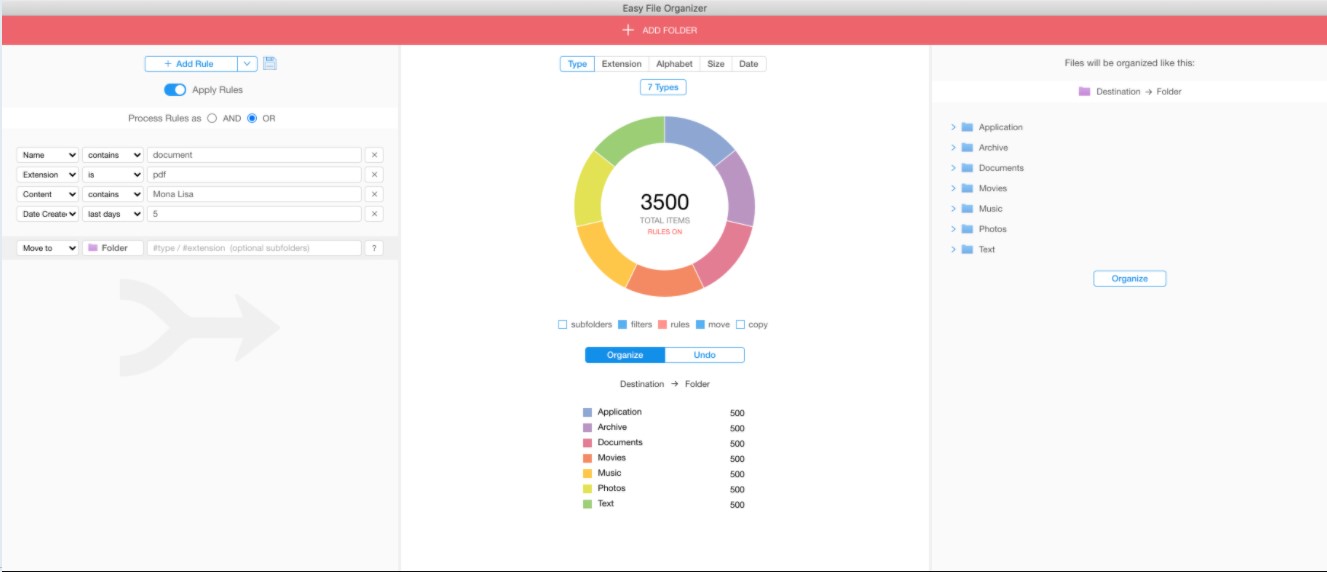 So, we can surely say that even inexperienced users will not have to face any technical issues while using it. The program comes with a free version. But if you want to have an access to an unlimited number of disks and folders, you can purchase a Premium version at a quite accessible price.
Or, if you want to add the watermark to your PDF files before you sort them, you should check this article.
To conclude, Easy File Organize is a necessary program for both young and adults. The developer makes everything to satisfy all users' needs and wishes. So, hurry up to try it – we believe you will not regret!