Fond of photography and looking for a suitable photo edit app? Loading AlphaBlur Image Effects App is definitely your variant! It is compatible with iPhones, iPads, and iPod touch.
And if you like adding cool and unusual effects to your pictures so they look authentic you can check out our article about apps that turn your pictures into sketches.
Offers numerous options and parameters for making amazing pictures. Opt for the most wonderful ones and edit your images according to your wishes. The perfect assistance while taking pictures and making photo shootings!
AlphaBlur Image Effects App comes with artificial intelligence, neural network, and modern Apple's hardware optical features. This app easily detects faces and applies background effects.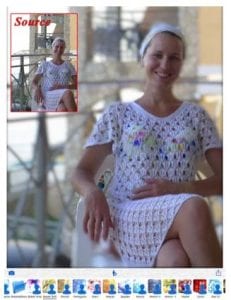 Automatically separates background and foreground objects on your pictures, if it is needed. Provides numerous useful tools and facilities on how to create magnificent images. Only you decide what is appropriate for you!
No need to worry if you have an outdated model of your mobile phone or tablet. AlphaBlur Image Effects meets this challenge! It works well with devices, which do not support Dual Cameras or TrueDepth hardware features. Ideally suits portrait photo shooting. Fits in all models, even the old ones!
Create your pictures as you want – change or split backgrounds, apply magnificent filters, add blurs or focus, and adjust photo settings. This photo edit app carries out different photo tasks and features a massive amount of editing tools: blur options, bokeh and focus effects, highlights, contrast, shadows, and so on. Make your pictures as cool as possible!
Do you add blur to your pictures to hide the imperfections of your body? Well, there are better ways to do that. Just use those body editor apps.
AlphaBlur Image Effects App is a full-featured photo manager and editor. The manufacturer offers perfect photo edit facilities and tries to satisfy all user's expectations. Provides great value for the price. Organize and edit your images with pleasure!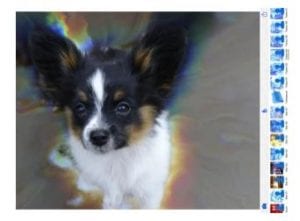 A wide range of appealing effects, a user-friendly app system, and a cheap price – the major features of this app. Stop the time and keep favorite pictures of the happiest moments in your life with a help of the AlphaBlur Image Effects App!
Are you a professional photographer or a talented amateur? It does not matter, as this application is the perfect way on how to obtain awesome and high-quality pictures. Suits you in any case and makes it easy to adapt your images to your desires.
You may also like: 7 Free Distorted Face Apps (Android & iOS)
Searching for an easy-to-use and multifunctional photo edit app? Check this option on the apple store website, and you will be fully satisfied. Highly recommended!