This game is a side-scroller, done in the style of an old arcade game like Atari or Sega.
When you play the game, it's a little tricky at first. You see that there's a pause menu, so you have to buy things. This doesn't mean you pay real money, but the coins you collect, you exchange for items like torches to see under the ground.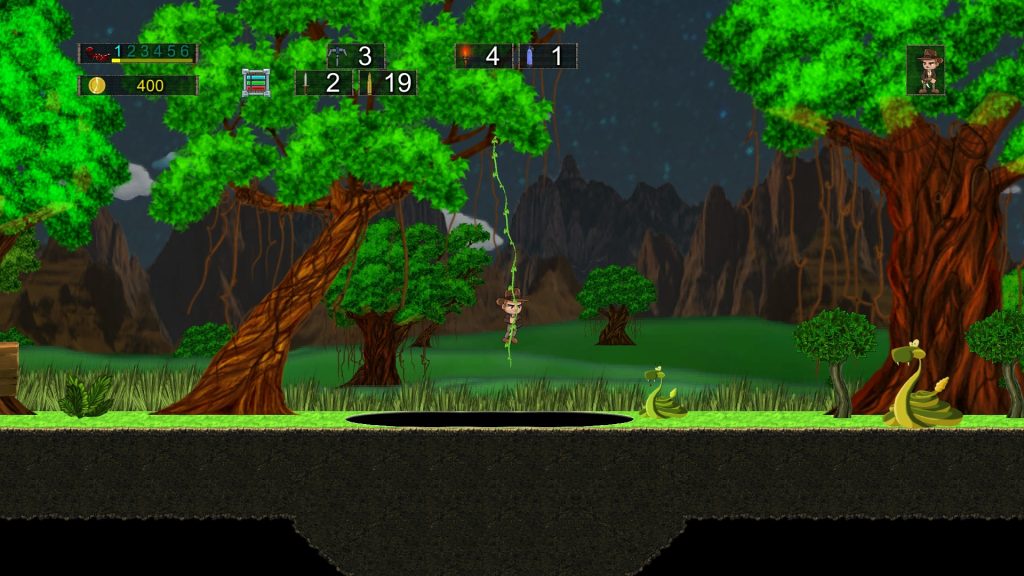 You can also sell your items and get half their value if you really need something else, like a grappling hook or health. As you progress through the jungle, you have to overcome obstacles. To get through doors, you have to find keys, and to get through pillars, you have to go underground.
Once underground, light the torch and you will see traps and items to collect. There are also many jungle creatures to fight. Some of the items are underwater.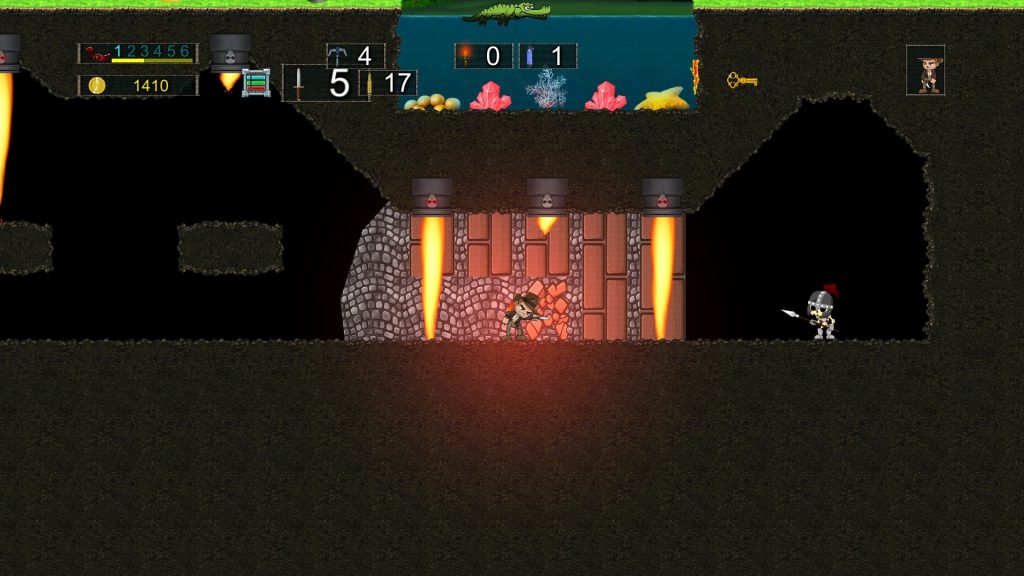 There are signs in front of which you have to stop and press the jump button to read them. They give clues as to what is going on. At the end of the levels, there are treasure rooms where you have to collect a lot of stuff so that you have a supply for the next level.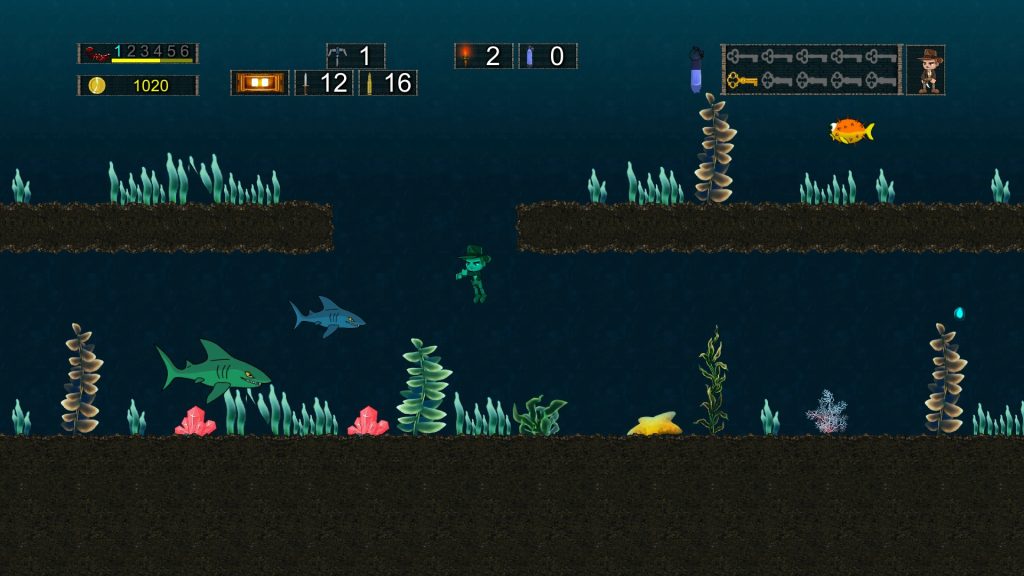 If you lose all your health, it is restored to the last door. Also, the game automatically saves, so next time you play it already. Also, the game can go from day to night and back again: it depends on the time of day. Sometimes it rains and snows.
The graphics are cartoonish, so the violence doesn't feel like a deadly battle. As soon as you kill the bad guy, he flies off the screen into animal heaven. This makes the game fun for the whole family.
Overall, Jungles of Maxtheria is a cool, captivating game to play at any age. It brings that retro vibe along with the involving gameplay and tricky missions – you won't notice how the time will fly by while playing it!