The Legend of Sleepy Hollow is a classic and sometimes traditional American fairy tale, made as a book application for the whole family! A completely unpredictable horror story has transformed into a colossally thoughtful mobile book with all modern chips and amazing graphics!

You may also like: 11 Best scary stories apps (Android & iOS)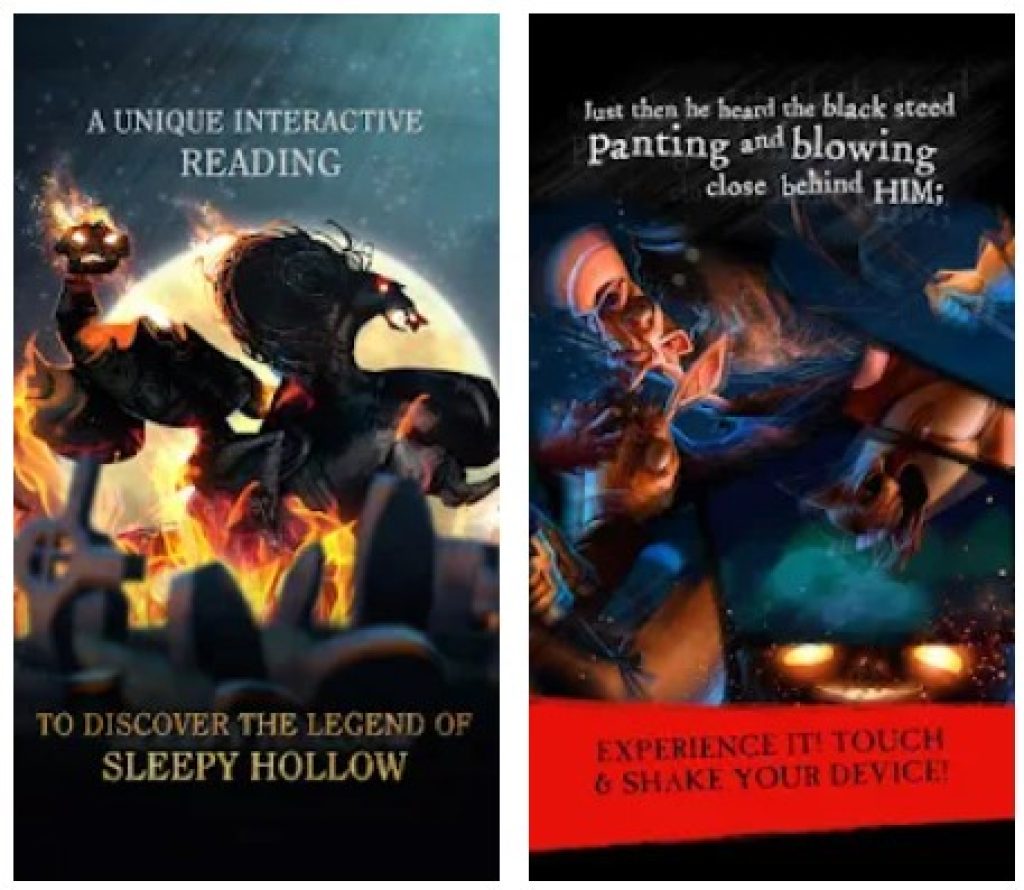 Excellent visual effects and appropriate accompaniment! It is read in one sitting and captured from the first words! Among the rich functionality of this recreated mobile history, you can list:
Perfect and at the same time simple interface that is suitable for users with any skills
Available in three languages – English, Spanish and French
A fascinating soundtrack of 63 minutes long
67 animations, forcing you to stop your gaze on them and peer into what is happening, as well as much more!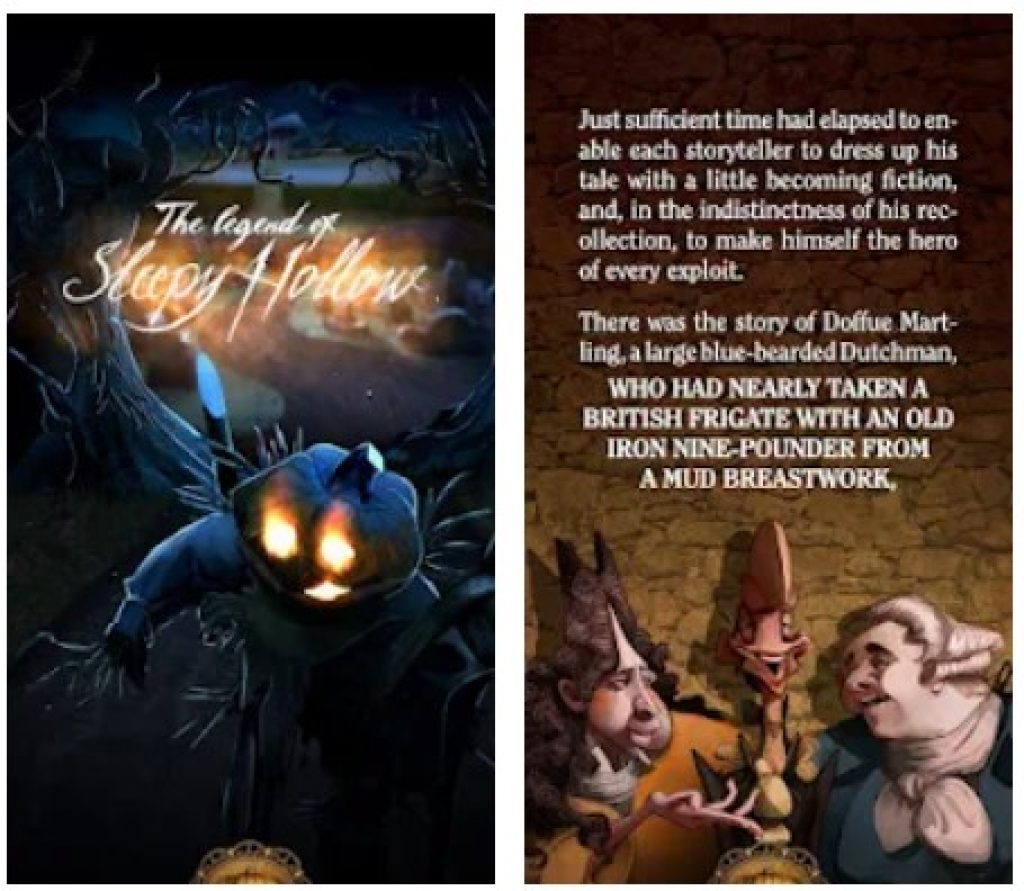 You may also like: 11 Best Scary Roblox Games

In addition to the above, those who purchase this innovative and inherently unique mobile product will expect as many as 52 interactive illustrations and 89 sound effects to fully immerse themselves in the legend of Sleepy Hollow being told!
iClassic – the most famous developers of immersive entertainment applications in the most fascinating genre- the horror! But this is not just an interactive story of a canonical horror story, but a fully reproduced story with animation, graphics, and full immersion, without the possibility of returning to the real world!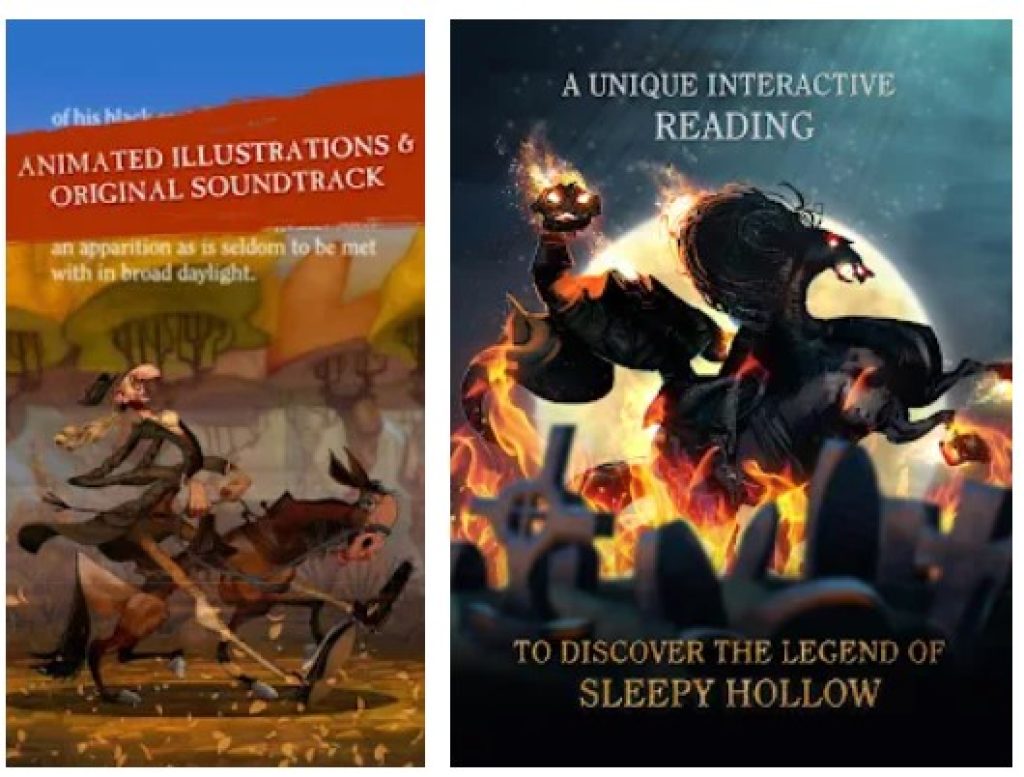 Who would have thought that the telling of a classic horror story could be transformed in this way? 91 pages on a tablet and 142 on a mobile phone of unreal impressions and genuine interest in what will happen next!
High ratings and praising user reviews serve as a guarantee of product quality and genuine interest in reading! Be careful, because it can delay and leave you under the strongest impression!
$4.99 -is this the price for unforgettable impressions and true pleasure from reading the famous fairy tale in the most interesting horror genre?

You may also like: 11 Best Paranormal apps for Android & iOS