If you're a fan of good old business simulators, you're in for a treat!
We've rounded up the best offline economy games for Android & iOS you could try. These let you manage your own companies, try yourself in diverse fields, and try to survive in the ever-changing economic environment.
Some of these games concentrate on various fields, others are narrowly focused, but all of them are equally engaging. These games teach you the basics of business management, investment, and strategy without feeling too educative and boring. Let's dive in!
Sim Companies
This game lets you check how good you would be as a business owner. If you've ever wondered what it's like to own a retail or a production company, this one is surely for you. The success here consists of diverse factors, including the current economic state and, of course, your own skills.
You'll need to do audience and market research and be able to spot business opportunities right away. The game is all about flexibility, so you can cater it to your prefs. You'll get to explore various resources and activity fields and aim at those that give you the most fun.
The best thing here is the game runs on economic principles that exist in the real world, so it's not just random situations you can solve based on luck. Your goal here is rather simple: to build a profitable business that will send the test of time and competition. Will it be easy? No, but you'll surely have fun in the process.
The main point of this one is to let you make interesting (and sometimes risky) decisions in business and see where they'll take you. All the steps you make will impact your business, so think strategically and use all the resources you have.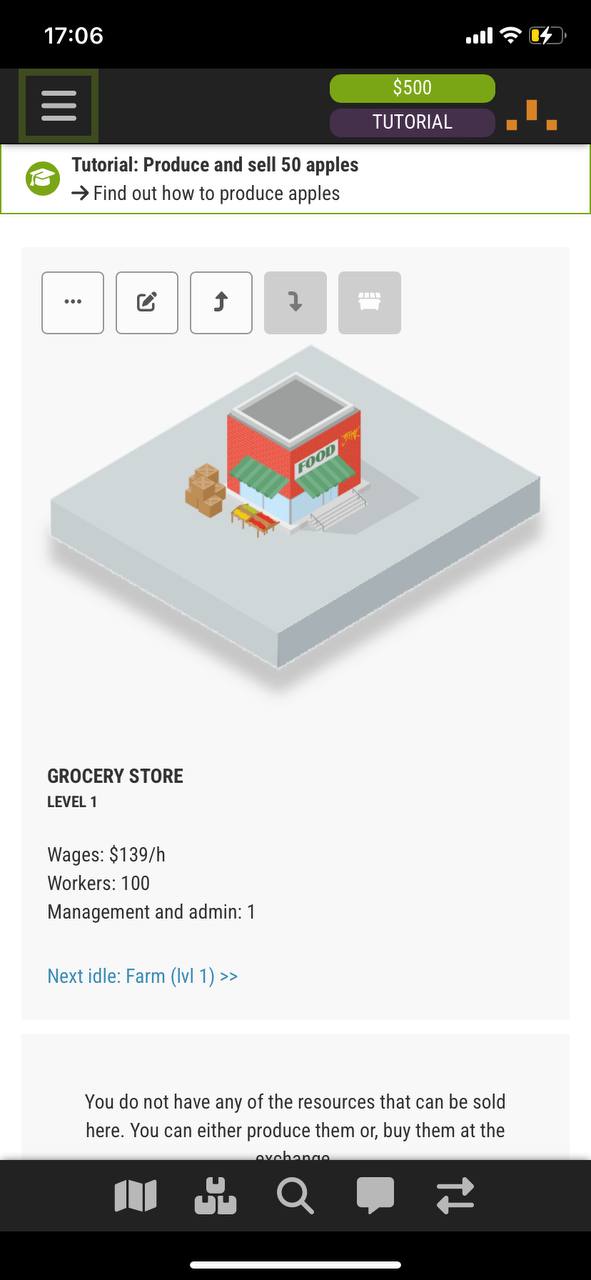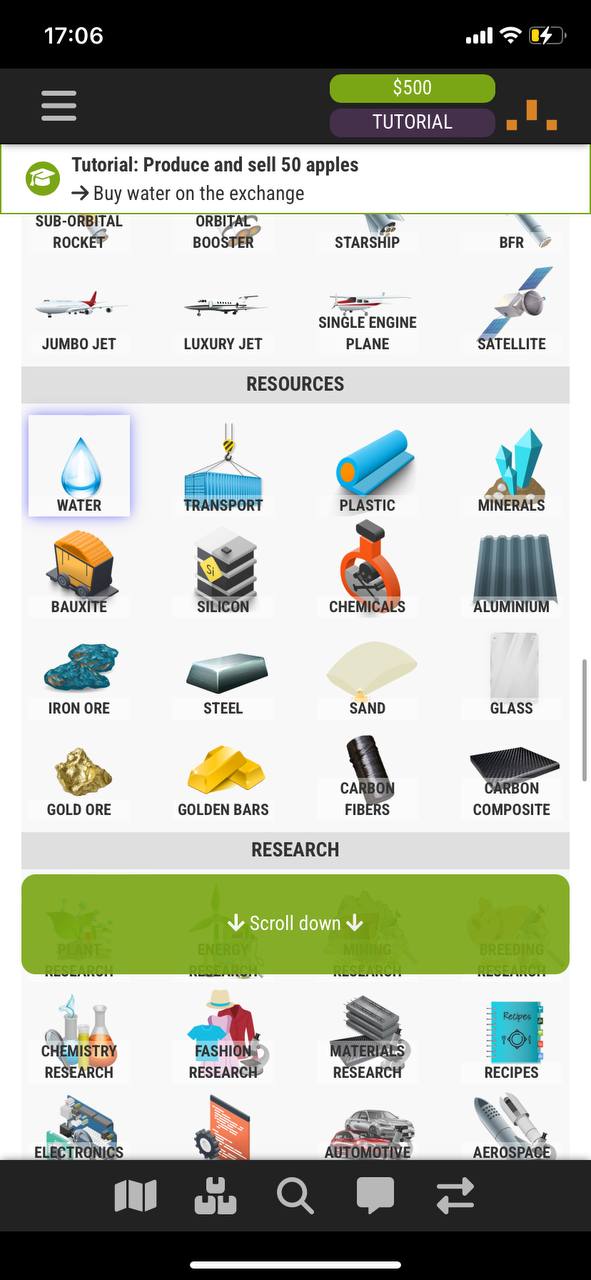 You may also like: 11 Best Crafting And Building Games
Idle Bank Tycoon
What can be more capitalistic than owning a bank? Although it's smth that is nearly impossible to do in real life, this game lets you do just that. Here, you'll get to own and rule your own bank and try to make the most profit out of it.
You'll get to fully decide your path, as all the decisions you make will affect your business in some way. You start with one rather small bank branch but have the opportunity to build a massive network around the country (and maybe even the world). To do that, you'll need to upgrade your stations and make sure all the clients are happy.
Of course, you'll also need to hire employees from managers to cashiers and customer service people. Another important aspect you'll need to pay attention to is security. Make sure your vaults are safe and hire guards to prevent heists from happening. You don't want all your efforts to go to waste because of some robbers, aren't you?
Plus, you'll get to upgrade your managers and send them to educational courses. With time, your reputation will grow, and you'll be able to attract more successful clients, maybe even millionaires. The game world is offline, so you can access it at any time.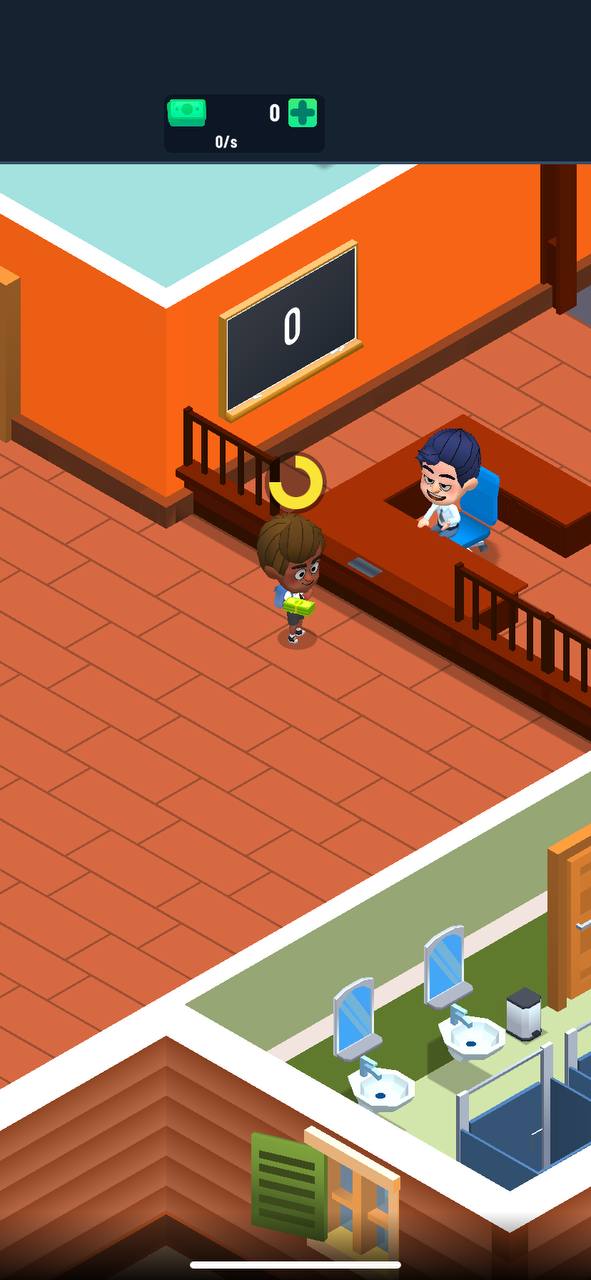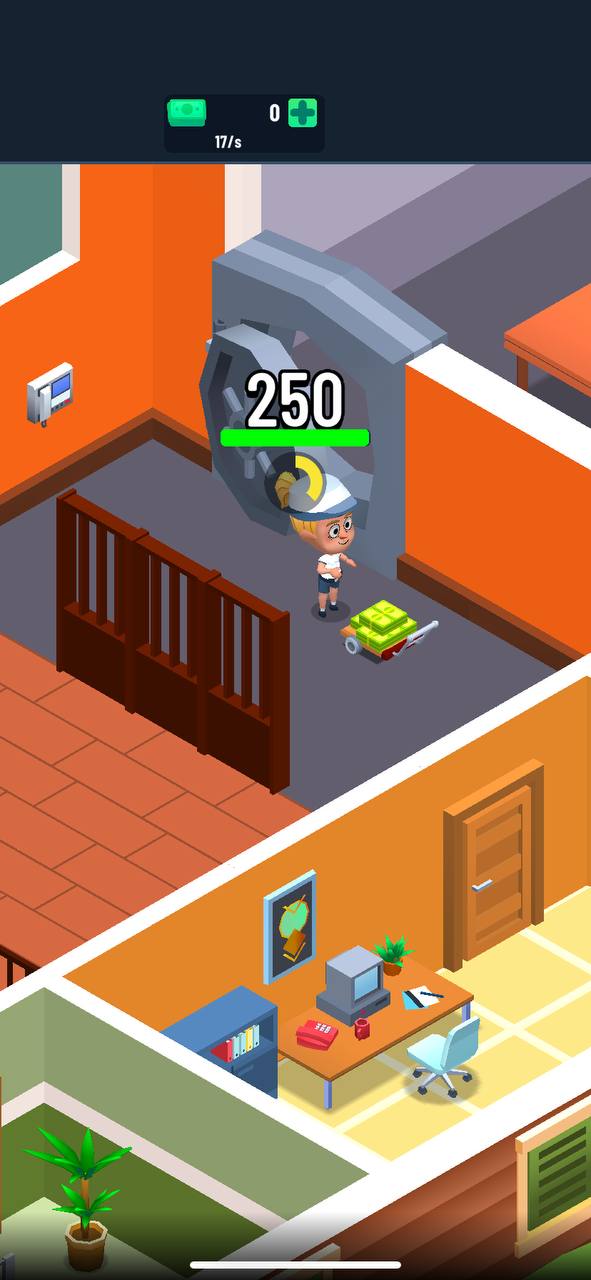 Resources Game
It's a massive economic sim game that lets you exp what it's like to run a business. The game does a great job of recreating the real-world environment when it comes to resources and settings in general. Your goal here is to expand your empire and make a name for yourself.
To do that, you'll need to build mines to extract the resources and then process them into products. As expected, that will bring you money that you can use to expand mining operations, build new facilities, and all that.
The success you make will also boost our rank and help you form a reputation. That will attract clients and maybe even investors to help with your business development. At some point, you may even make it into news and headlines (but that can happen if you flop, too).
You'll also have a bunch of competitors that you can build any relations too. You can get on their nerves, try diplomacy, or even attack them and loot all their resources. There are also diverse freights and lost goods you can gather, sell, or whatever else.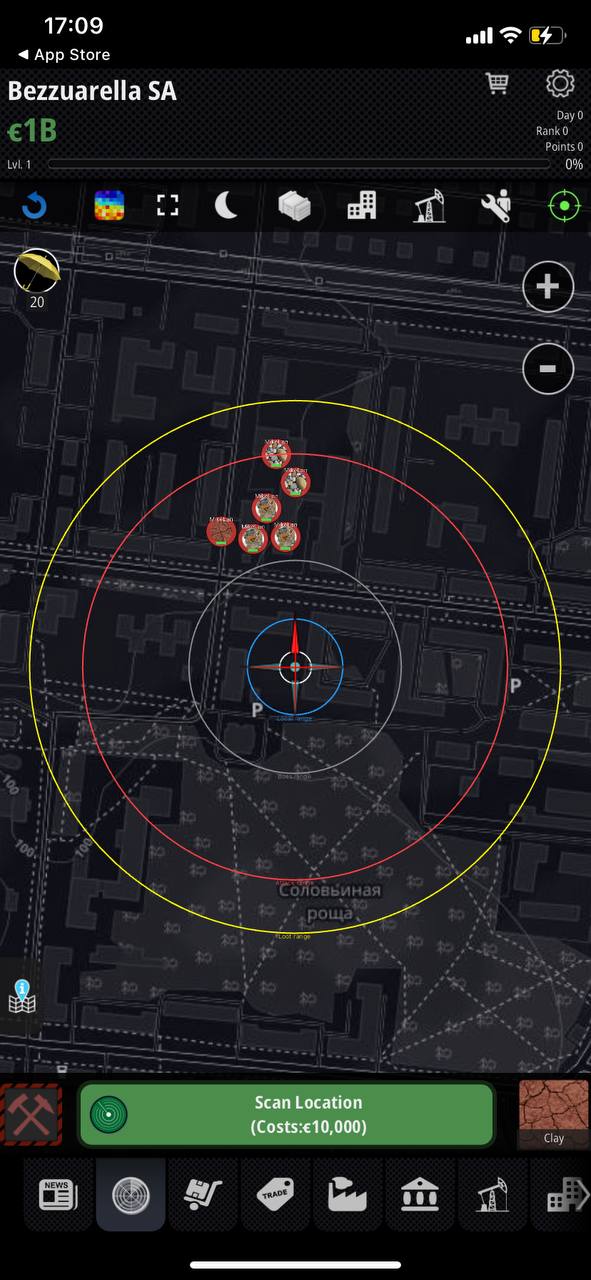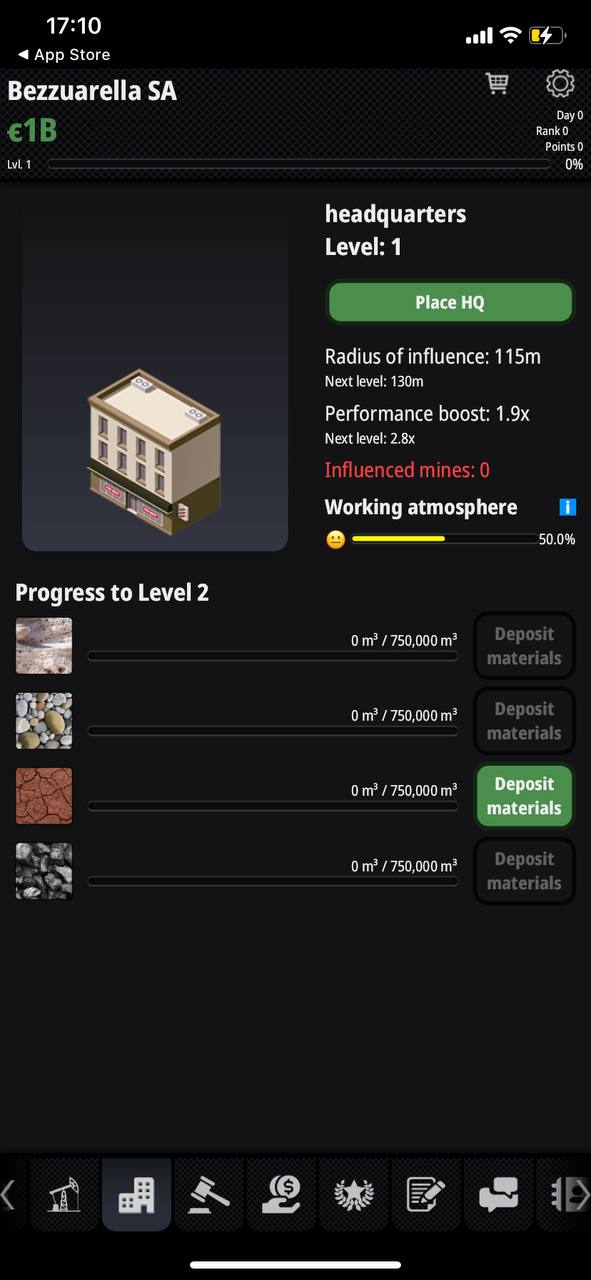 Tycoon Business Simulator
Here's a game that lets you run a company and turn it into a monopoly. It's all about testing your strategy skills and your reaction in an intense competitive business environment. The goal is to become the most successful manager of all and get the most profit possible.
The game comes with a realistic world map filled with cities, sites, banks, companies, and all that. All kinds of resources are covered, and the prices for them change all the time. You've got cash, metals, oil, and all that. You'll be able to build productions and gather resources to turn them into products for sale.
Plus, the game lets you trade in commodities, unlock new markets, and all that. You'll also need to take care of the logistics by forming transportation lines and all that.
Once you've earned enough, you'll be able to invest money in all kinds of things, including sports teams. You can also start researching for hidden gems of products and also invest some cash into marketing. And if you ever get bored, you can join challenges and compete with other users.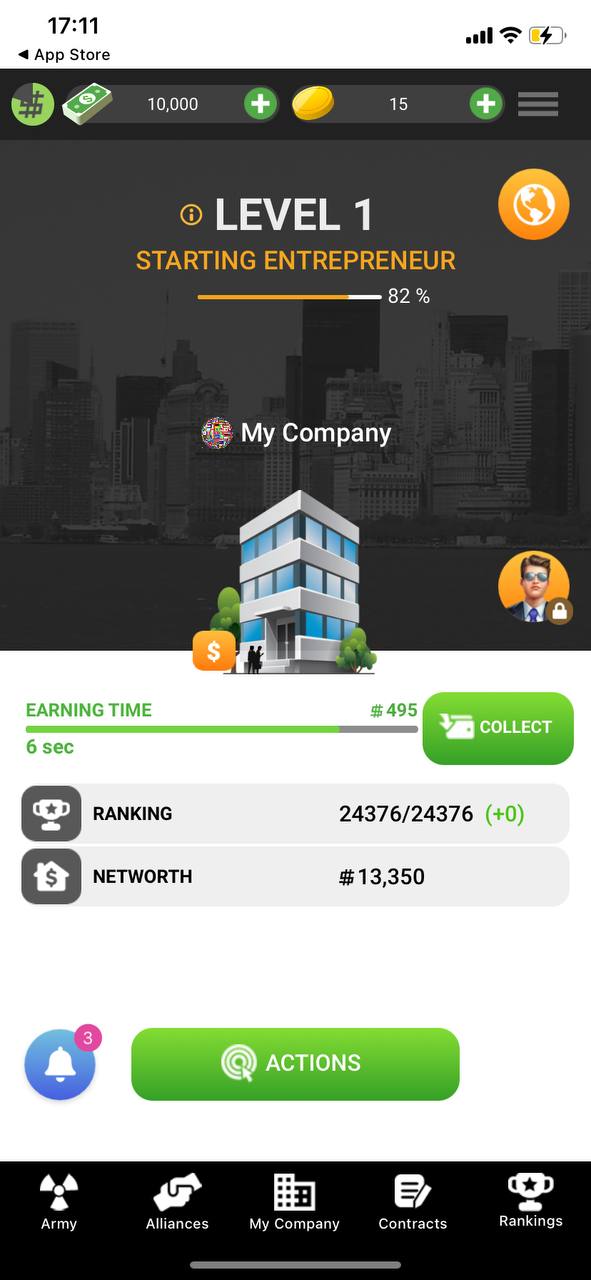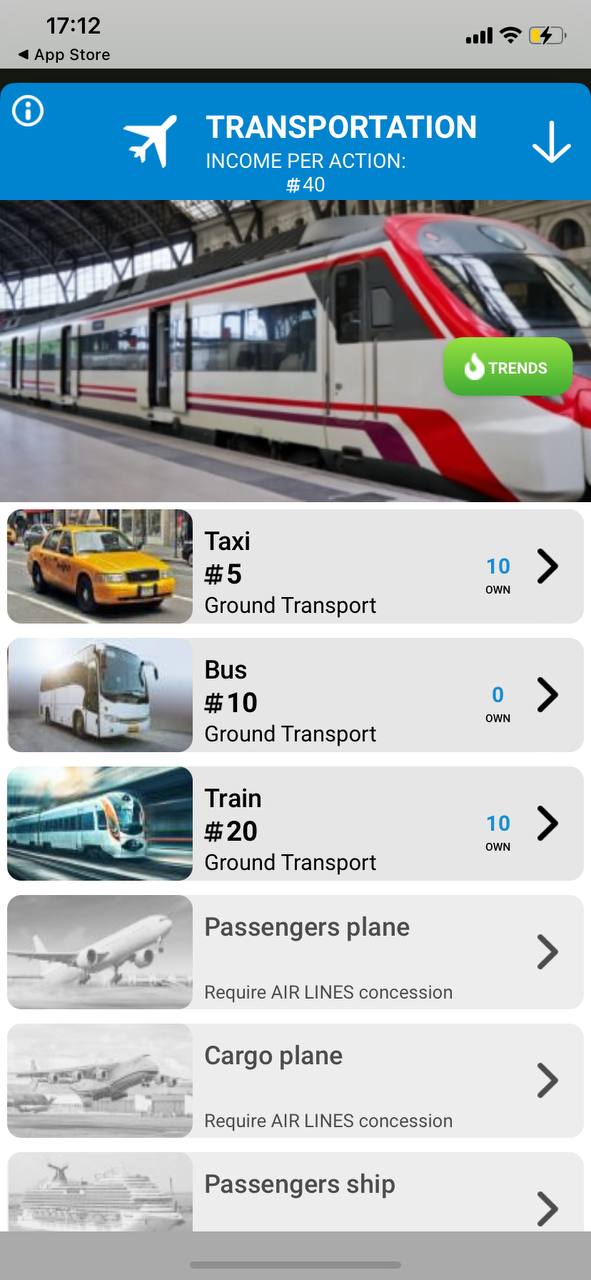 Car Company Tycoon
If you've tried a lot of business sim games and looking for smth new, this one is right up your alley. It lets you open and run your own car company. This game lets you dive right into the automotive industry with all its aspects, from technologies to marketing and design.
Here, you'll get to design your ideal car by using all the adjustment tools possible. The goal is to make a product people would want to buy and will actually be able to afford it. Of course, you can make a futuristic multi-million dollar vehicle that looks like it came out right from a Sci-Fi movie. But will actually sell? Guess you're about to find out!
The game covers multiple settings to modify the engine and all its layouts, so you can make a car that fully matches your prefs. You can make a sports card, and focus on sedans, SUVs, and whatever else. All kinds of bodies are covered, so you can experiment for as long as you want.
Above that, the way you announce the car to the world and actually market it matters too. Make sure to invest in a great marketing team and pay attention to ads. Watch your reputation, as it's something that affects the sales drastically.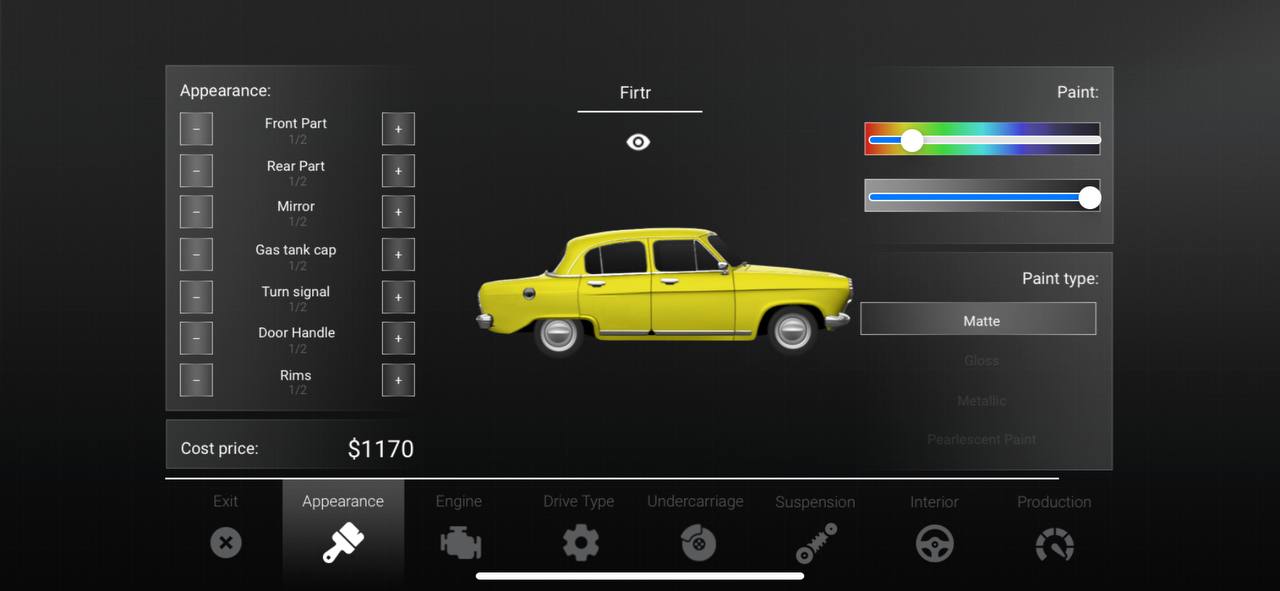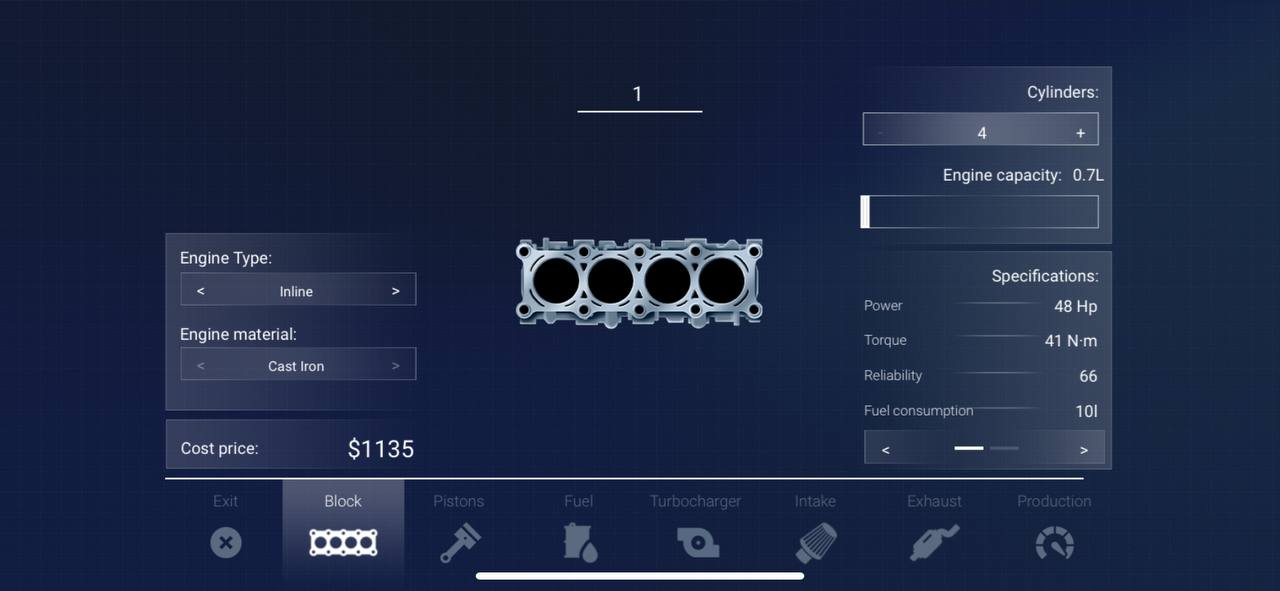 Check also: 11 Best Colony Building Games
Idle Trading Empire
This one lets you feel all the processes a business owner comes through by yourself. You'll get to go a long way from crafting to selling products to customers. You'll need to work on logistics, form transportation routes, improve products, and make sure you always have profit.
Above that, you'll need to build production facilities and hire all the employees to ensure the process runs smoothly, and it won't take too much time. The other thing to pay attention to here is trade routes: you'll need to establish full-on production chains and make sure the clients get their items in the best way possible.
As time goes on, you'll be able to learn enough to upgrade your facilities and hire more workers to make the process even more efficient. At some point, you'll be able to form a full-on network and unlock new locations and countries to expand your market.
In case you ever get bored, you can join special events and challenges to see if you can stand a competition. The game is rather generous with rewards, so you won't be stuck in the small space for long.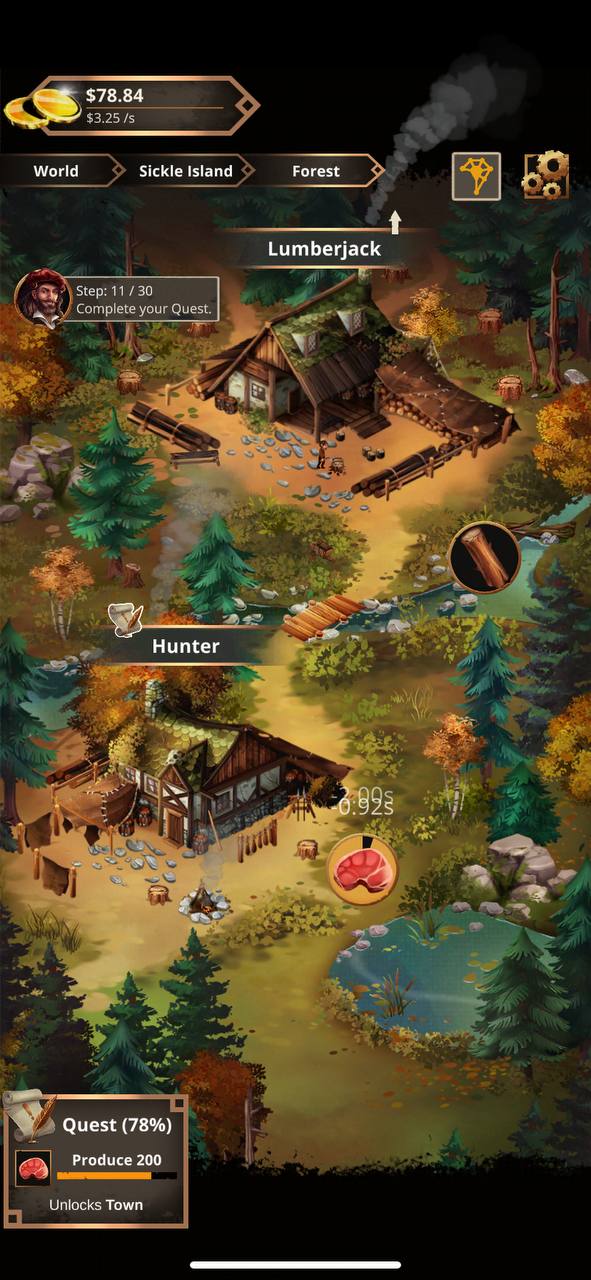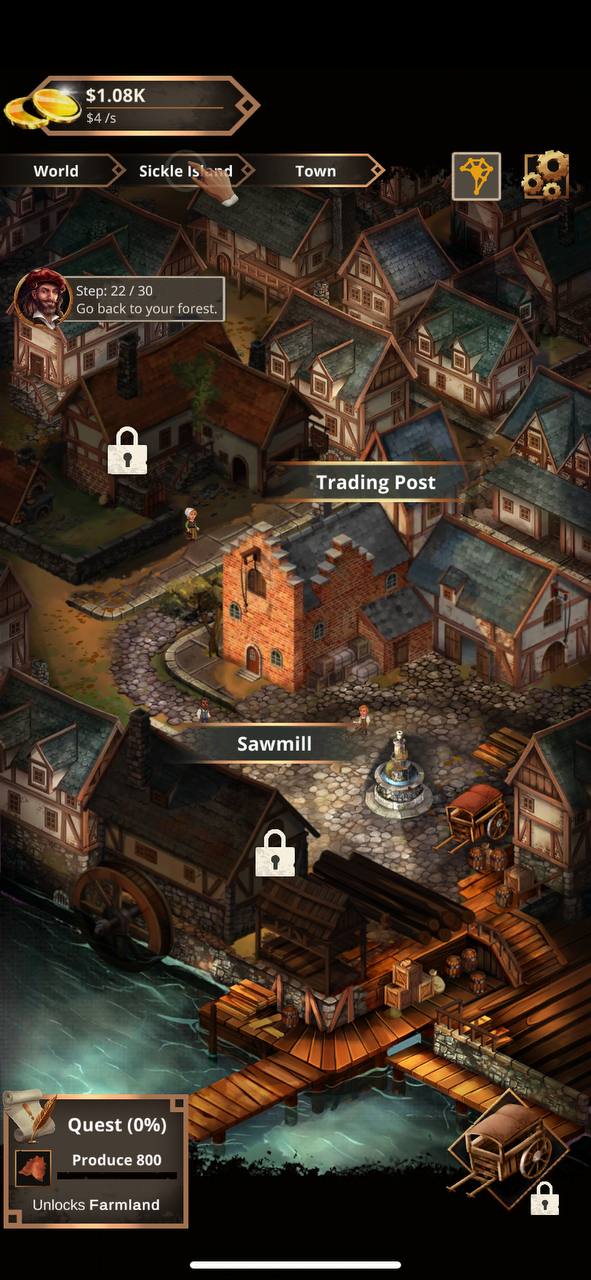 Stakeholder Idle Game
Have you ever dreamt of becoming a millionaire? If so, you have to try out this game. It lets you build a financial empire from scratch and increase your capital with time.
The best thing about this one is that it lets you earn money for your empire in a lot of ways. It's not all about producing and selling products, no. You'll get to buy shares in startups and maybe uncover some hidden gems that can actually bring you tons of profit. But it goes beyond investing, too.
You'll be able to grow companies, set up production, and dive into marketing as well. Advertising is a large part of a successful business, and you'll get to experience all that and maybe make some mistakes in the process.
The game has an educational aspect, too. It teaches you the basics of investments and the analysis that should come within. It covers real-world companies, so you can track the pattern of how everything works. It's just a game, though, so don't use it as a base for real financial decisions.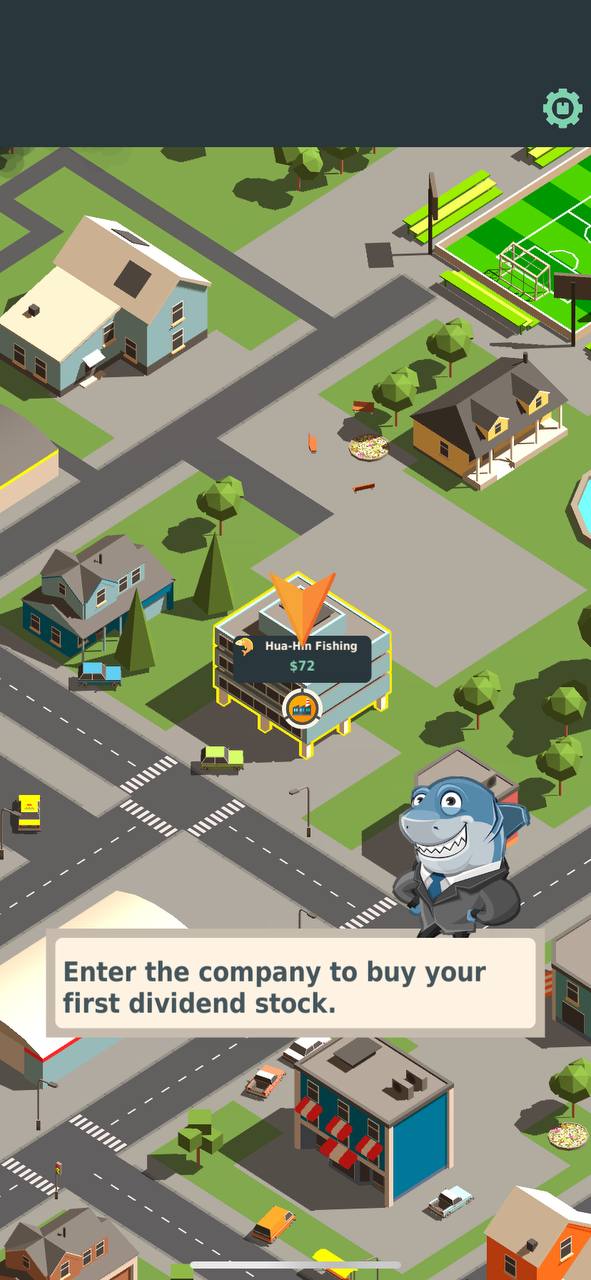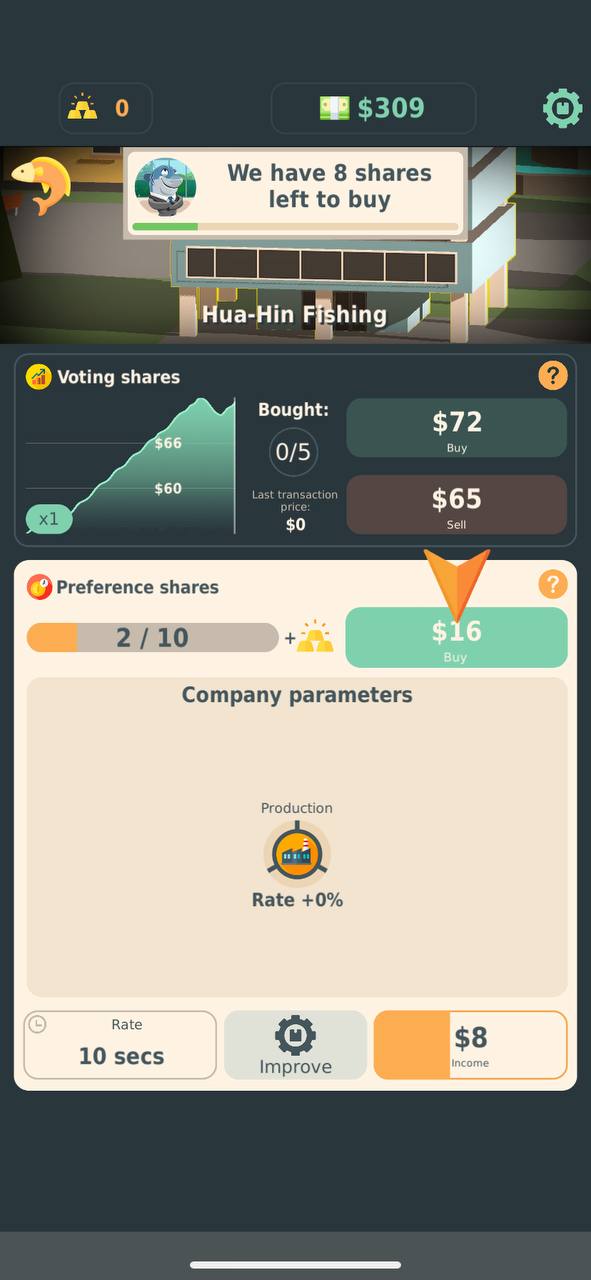 Sim Life
Here's a game that simulates the way business works in real life. It lets you become a business entrepreneur and take charge of all the aspects of it. You'll get to dive right into economic and financial management and try to make moves that lead to the greatness (or fall) of your company.
The game covers all the fields you might be interested in from investments to trading and factory operations. The retail is covered as well, so you'll get to put all your strategic skills to the test.
The goal here is to try and manage all the resources and money to both improve business and still have some money left for investment. The investment is a big part of this game in general, so don't skip it. Hereby, the game uses realistic economic scenarios, so it's not about random only.
With time, you'll be able to open a full-on retail network with dozens of stores and factories around the country. You're also in charge of hiring employees and improving their performance. You'll build a reputation too, it's another thing that widely affects your business.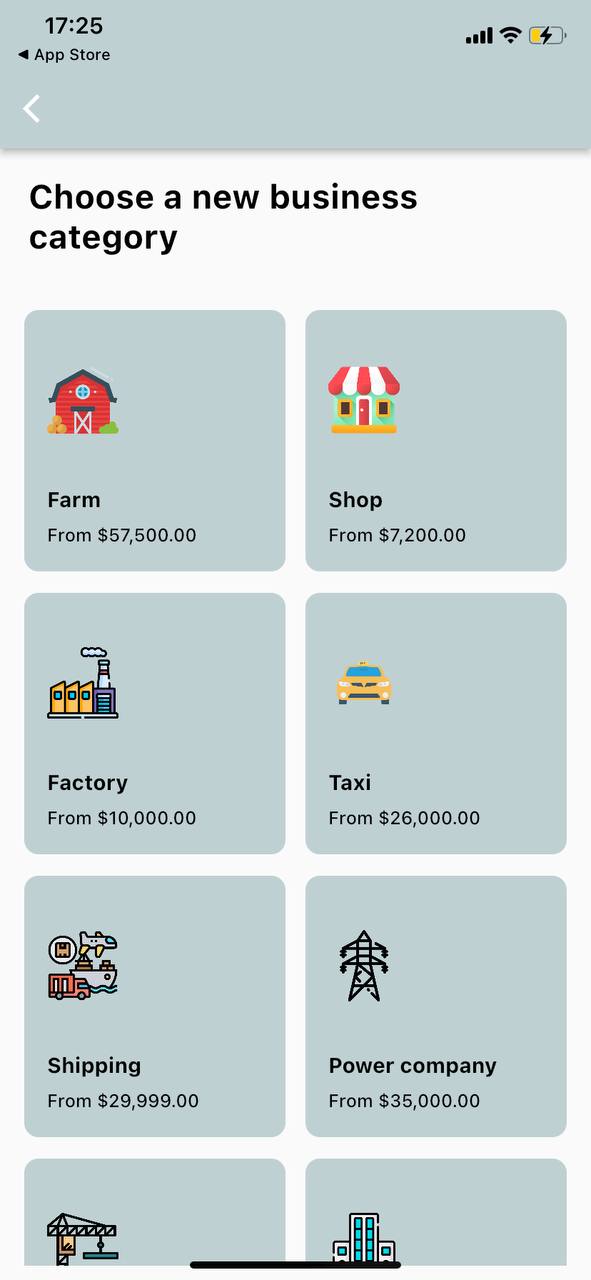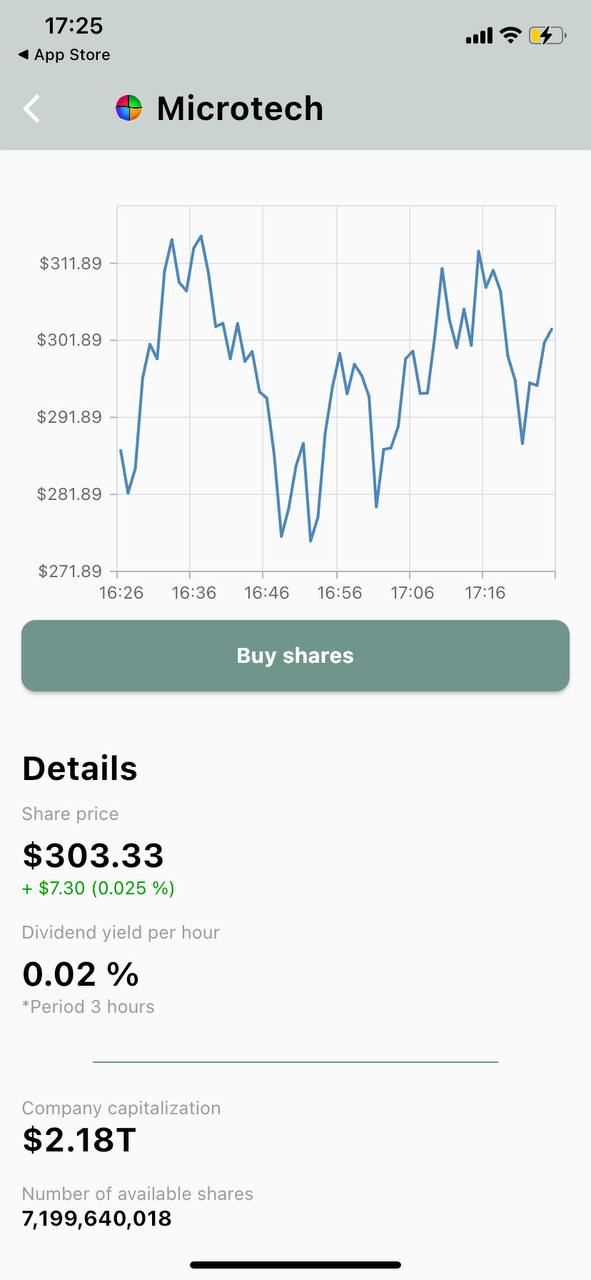 Ticarium
That's another game that lets you become a business tycoon. It's a complex trade sim that is easy to start with but rather hard to master. If you like games that let you get a fully personalized experience, this one is just your type.
First, you'll need to pick the name of the company and the city where it will be located. Then, it's time for the fun part: managing the company. The game gives you a grant to start a business with, so you'll get $10K to begin with. It seems like quite a lot, but you'll see how quickly that money will disappear.
You'll need to control the entire logistics field and all the transport operations that will happen. You'll also need a logistics center and quite a few workers for it. Thus, you'll be making and selling products trying to make some profit.
The game even covers cryptocurrencies you can use to double or triple the cash you earn. With time, you'll be able to improve the quality of your items and buy new equipment as well. You'll be able to grow your company by opening new stores, hiring more people, and expanding your product range.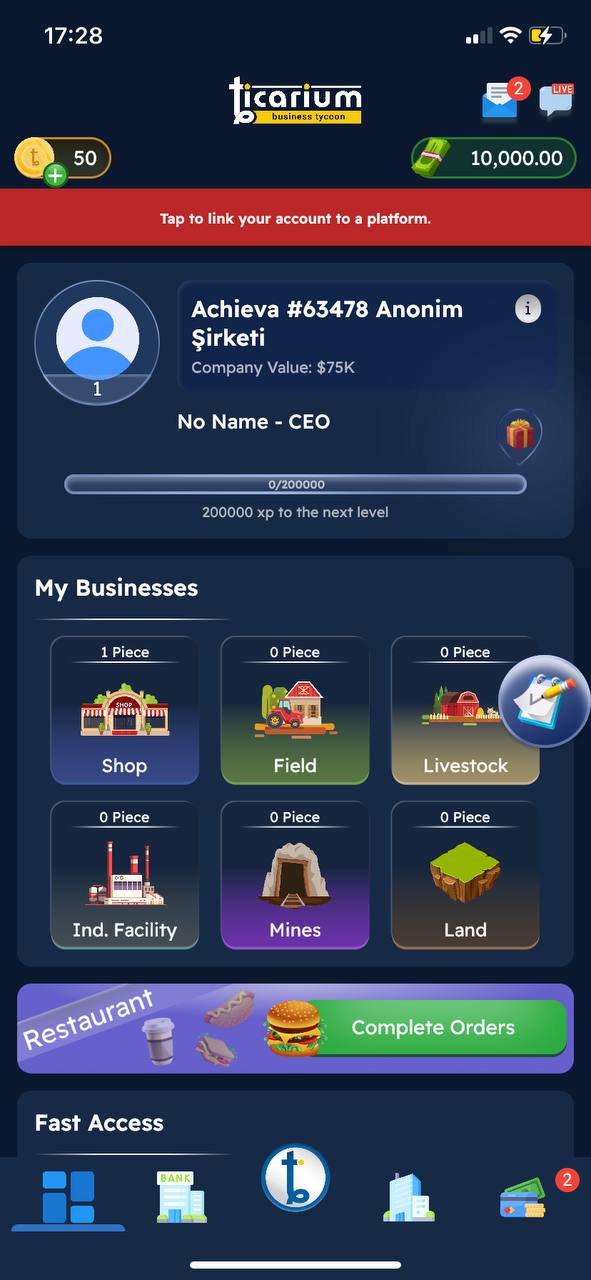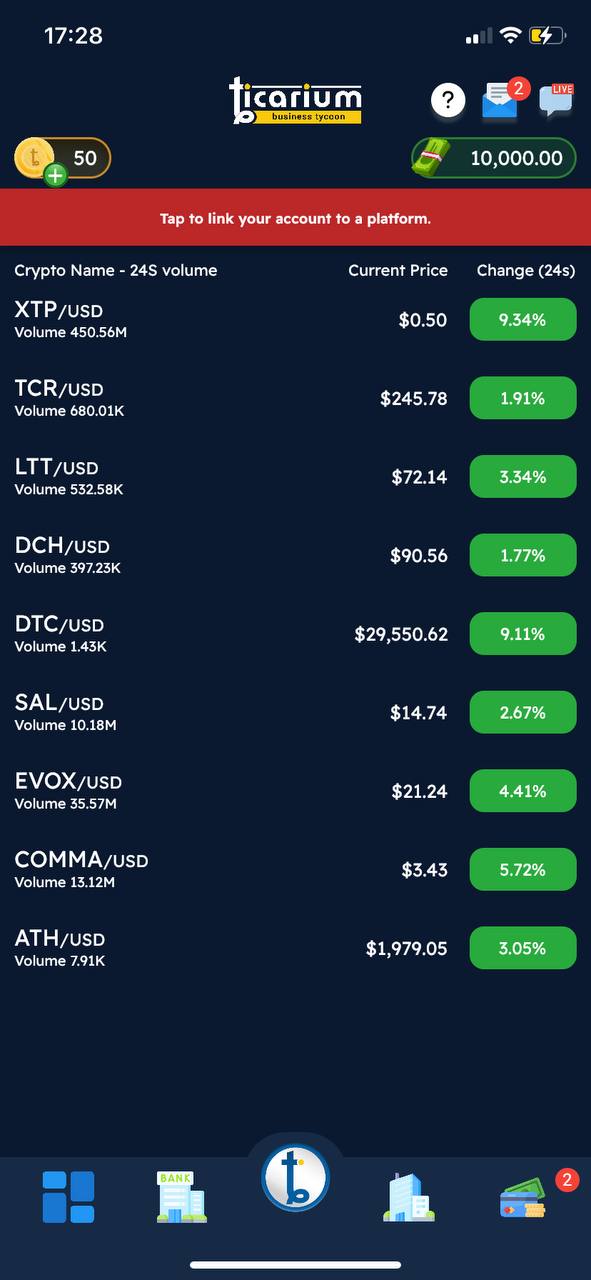 Idle Miner Tycoon
In case your goal is to find a business sim that will actually make you sweat, this might be the one. It's a clicker game that lets you become a miner tycoon. We've seen a lot of Tycoon games out there, but this one is rather unique.
Your goal here is simple: to become a millionaire and live a capitalist dream. To do that, you'll need to build old resources and manage all the steps within the process. You'll need to hire more workers and manage them all to ensure your company runs smoothly.
Of course, all the workers should be paid, and the equipment needs to be replaced from time to time. But the good news is, that the game runs offline, so you can stay in business wherever you are.
You can also make a profit from investment, but only if you do it right. With time, you'll get to expand your network and run over 20 mines at some point. The variety of resources is quite impressive, too, there are over 15 options there.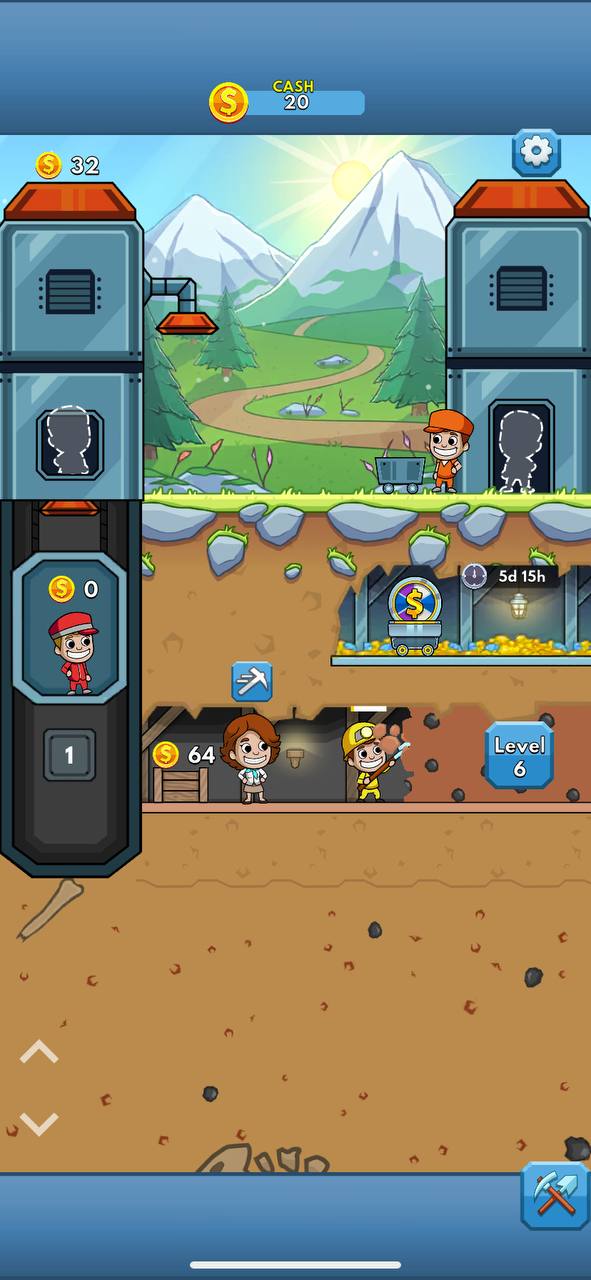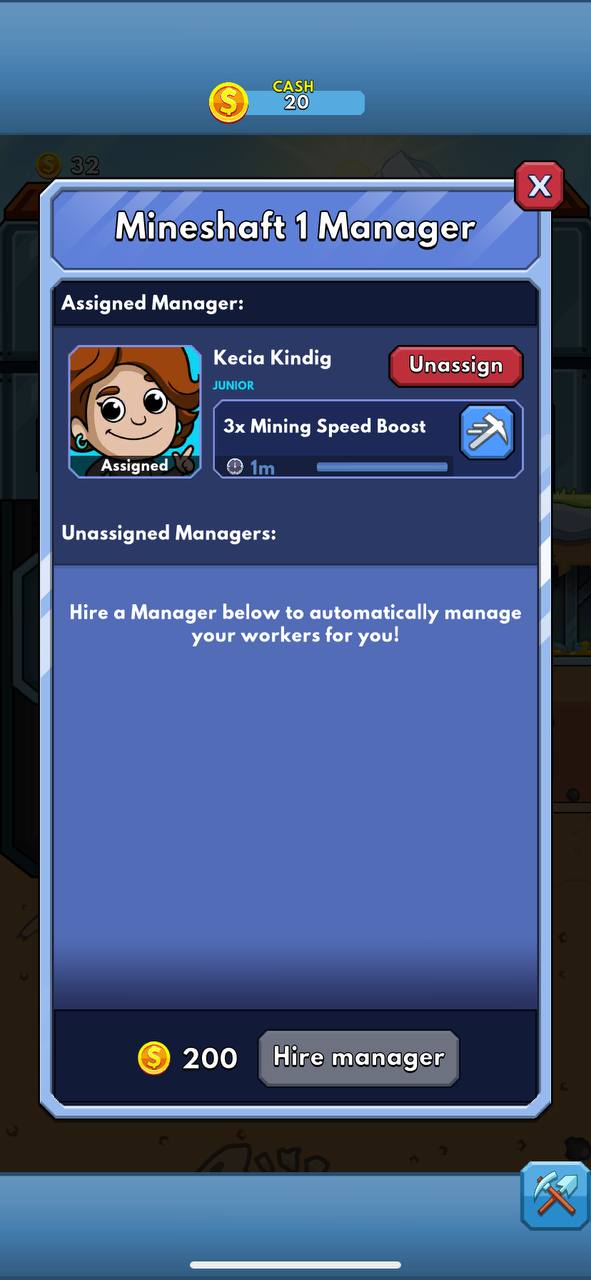 You may also check: 19 Free City Building Games
Trade Wars
Lastly, we have a game that lets you indulge in the wards of the 21st century. What does it have to do with economics? Everything, actually. It's all about economic dominance now, as we're living in the age of soft power. Your goal here is to boost the economic state of your country and dominate the world with it.
You start small, but you have the power to become one of the economic giants and spread your influence across the globe. The game tries its best to imitate the way the economy works in the real world. You'll be able to pick the resources and fields you'll be working on and try to become better than your competitors.
The game lets you capture the markets of diverse countries, but that requires some research too. There's no one-product-fits-all kind of thing, so you'll need to analyze the country and understand what they might need first.
There are 6 industries covered by the game for now, so you can try your power in diverse fields. You'll be able to monitor inflation and unemployment rates and even invest in technologies that might be helpful to you. Plus, there's a real chance of you going bankrupt here, so make smart choices.