Playing cards is one of the most popular ways on how to have a good time with friends and relatives. Can you imagine such gatherings without playing Poker? Certainly not! That is why we would like to recommend you try EasyPoker app. The app is full of various features, so let's check them out more deeply.
Do you want to explore more games that you can play both on PC and mobile devices? Check out this article.
Above all, when you open the app, there is a simple and quick registration procedure, so it will not take too much time. On the menu page, you will find everything that you are looking for – create a new game or enter the code of the game you are going to play.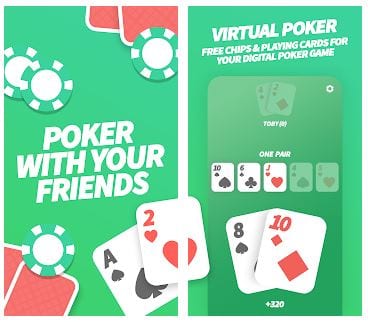 EasyPoker app offers you a wide range of Poker types – Texas Holdem, Short Deck Holdem (Six-plus), and Reverse Holdem. The developer adds new entertaining Poker types every week. Besides, the app does not require you to buy virtual chips or spend money.
EasyPoker app enables you to create a private game for up to 12 people. You can easily share the game code or reaction time with friends and your beloved ones.
Want to have more fun with your friends? Check out this list of apps for gender swap.
If you decide to play in offline mode, the app makes you feel like your friends and relatives are near you. With the help of Voice Chat, you can speak to everyone you want.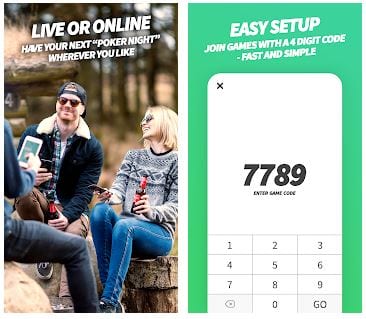 We have to mention that we were pleasantly surprised by its bright design that guarantees a convenient interface. So, you will quickly understand how all the options work there.
The developer constantly updates the app version to satisfy users' needs. In case of any technical issues, the app offers you customer support. The customer specialists are ready to help you with any question at any time. EasyPoker app comes with free access, but you can purchase a Plus version at a quite accessible price.
In case you're looking for more ways to diversify your leisure time – see which apps let you watch Korean shows.
Summarizing all the points, the EasyPoker app is worth downloading. This is the ideal solution for both young and adult people. Now you can easily keep your Poker table on your mobile phone!