IELTS is an international exam that assesses listening, writing, reading, and speaking skills. With an IELTS certificate, you can enter a foreign university, which is why it is so important to pass it perfectly. The My IELTS Classroom application will help with this.
And if you want also to learn French, we recommend these apps.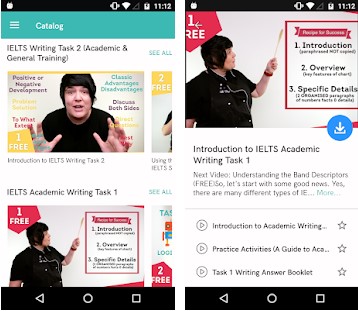 The Michelle Cornick development team created my IELTS Classroom in the Education genre. The app includes a 14-hour spelling essay course, a 10-hour training course, a 12-hour general workout course.
Before you use the application, you need to create an account on the platform. After which we will see all the contents of the application. In the upper left corner you can see a menu, by clicking on which the user will see such sections as "Home" here are all educational materials based on the rules of writing IELTS,
"Search" is an easy way to find the necessary information using the input field, "Favorites" here you can add favorites materials and re-read from time to time, "Downloads" downloads here are displayed.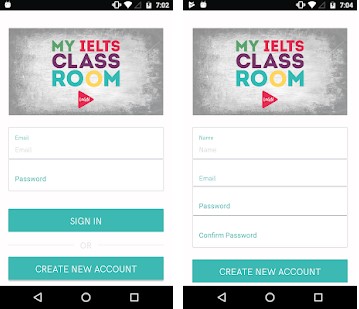 If you have questions or problems when using the application, My IELTS Classroom, you can always contact the support service. The reply from the support services always comes fast, so you don't have to worry.
A simple flexible interface designed for easy use will allow you to gain the necessary knowledge for further successful passing of the international IELTS test.
The application program includes all the necessary rules, tasks and ways to solve them. In the video lessons, a detailed analysis of each IELTS assignment takes place. A simple and competent presentation will allow you to understand the information.
What is more, for those who also study Spanish, we can offer an article about the Spanish learning apps.
My IELTS Classroom is a handy application with lessons that are necessary for those who are going to take the IELTS test. This app will teach you how to plan and write essay types correctly, write constructive conclusions, improve your grammar, check your paper for errors and much more.