It is easier to prevent than to fix! For the perfect operation of your PC using the Windows system, we offer you the Event Log Observer program, which will help you track absolutely all events that occur on your computer.
After installation, the main page of the application displays a list of logs for all the computer components and installed applications. You can display all the events at once or select a specific log that, in your opinion, requires special attention. You can figure this out by the number of events that are displayed next to the log name.
And if you feel like your Android device has been working not that well lately, we can recommend an article on how to fix an Android starting the app.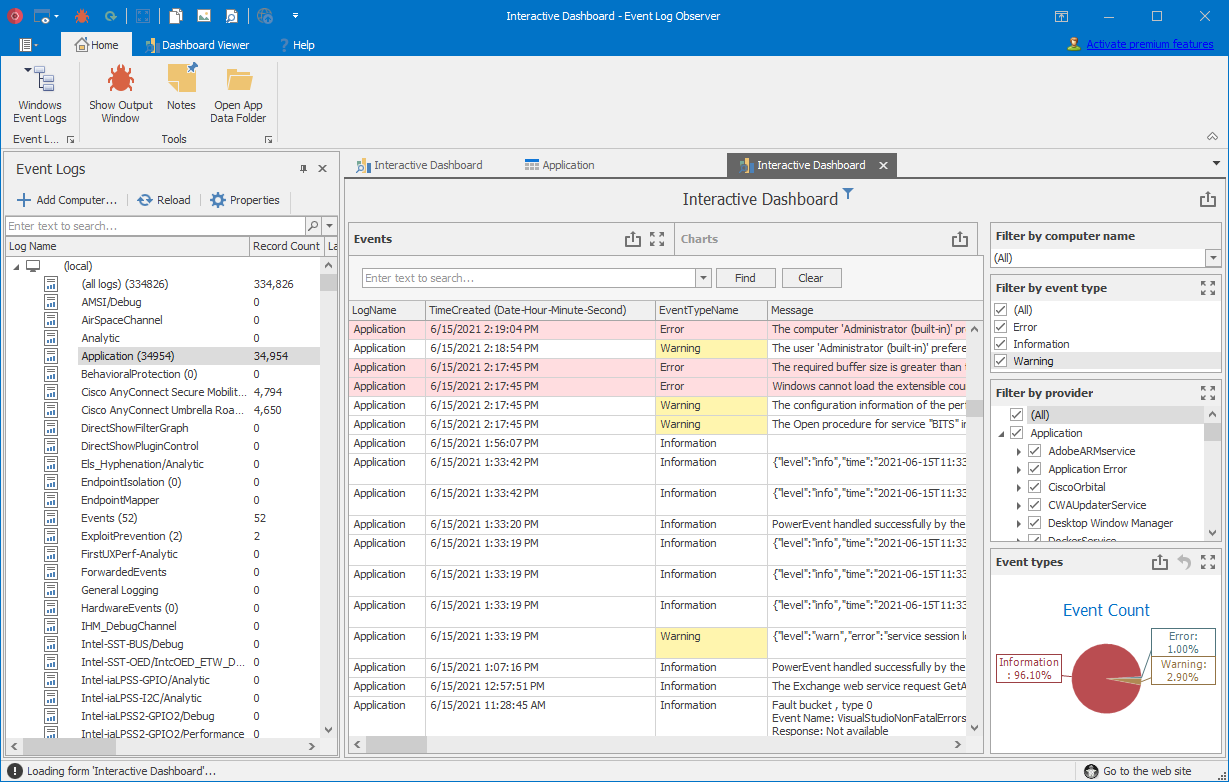 The main screen is occupied by the Interactive Dashboard, which displays a column with the name of the magazine, the name and time of the event, its type, and description. There is a search bar, as well as filters for sorting the events out. A chart with the percentage of events (errors, warnings, and information) is displayed in the lower right corner. But this is not the only Dashboard view. You can find the most convenient way for you to display among Chart, Pivot Table, Gauge, Data Card, Grid, or Map.
Information from the Observer can be exported in various formats XLS, XLSX, RTF, PDF, TXT, CSV, MHT, HTML, JPG, PNG, etc. However, we recommend using Excel. You can also print the data directly from the application.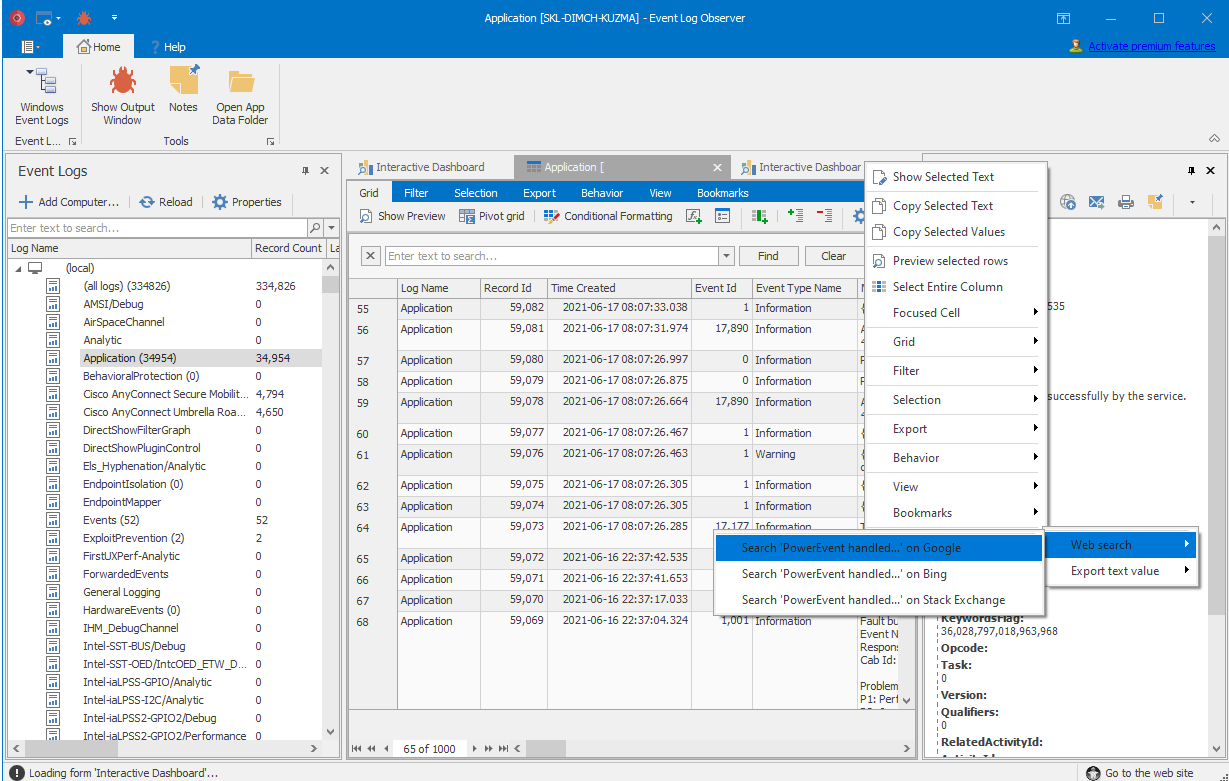 Ordinary users rarely think about how to improve the performance of their computer, but for administrators and developers, Event Log Observer can become a reliable assistant and a powerful tool. However, to use the full functionality of the program, after a twenty-day free trial period, you need to purchase a license key, which is entered once and applicable for the entire time of use.
What is more, any device might need a quick fix, including iPhone. It happens often that one of its most popular apps – Facetime – doesn't work properly. Read how to fix it – maybe you'll be able to handle the problem yourself,
If you have any questions, you can contact technical support on the official website of the application, directly from the application itself or by email.