Good news for all musicians out there! We have found an excellent tool for you – smart Chord & tools. So, let's read more about its features! The first advantage of this app – it is extremely lightweight. So, you will install it in a couple of seconds! So, this program offers a wide range of instruments – f.ex. guitar, banjo, bass, mandolin, etc. Moreover, it contains almost all types of chords.
And if you're only at the beginning of your music journey and want to learn how to read music you can download one of these apps. 
When you open this app, there is a simple guide on how to use it. Then, you should choose a preferred musical instrument and your professional level. On the homepage of the app, you will find a great variety of necessary options. If you want to add new ones, click on the + button at the bottom of the screen.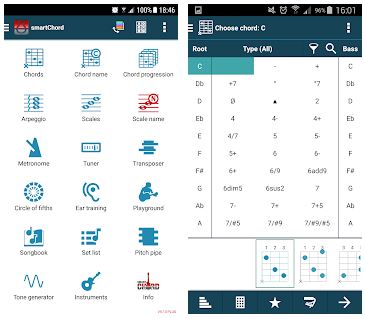 Another useful feature there – the app is suitable for both right-handed and left-handed musicians. This is certainly a rare option for this kind of apps. We have to admit that this app offers a well-developed songbook that contains a great number of songs to choose from. Plus, it comes with a built-in online text editor and viewer.
The next thing that many users will find very useful – the app supports import and export options. In addition to the aforesaid, smart Chord & tools provides such interesting features as ear training, chromatic tuner, metronome, setlist, timer, fretboard explorer, and so many others!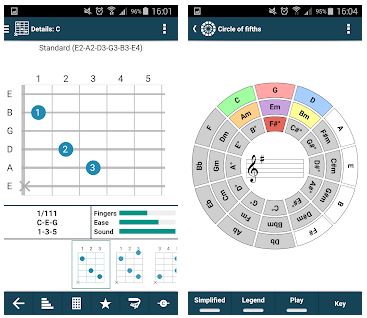 For composing new music and writing it down you can see a list of the best music composer apps – you can play any instrument!
Despite a great number of functions, this tool comes with a user-friendly interface. Therefore, even inexperienced users will instantly find out how everything works there. All in all, smart Chord & tools is a must-have app for both beginners and professional musicians. We have not found any significant flaws there. So, hurry up to try it – we believe you will not regret!