A face is the first thing we pay attention to, whether it's a stranger or a close friend. By the face, you can understand how old the person is, what mood he or she is in, and whether the person is healthy or not. Thus, it is really crucial to watch your face, to keep it fresh and taut.
Now special exercises that can solve all the problems and save youthfulness are gaining popularity. Try these best face yoga exercise apps for Android & iOS, each with its own unique techniques.
To keep your face fresh every day, use these best skincare apps with daily advice.
FaceYoga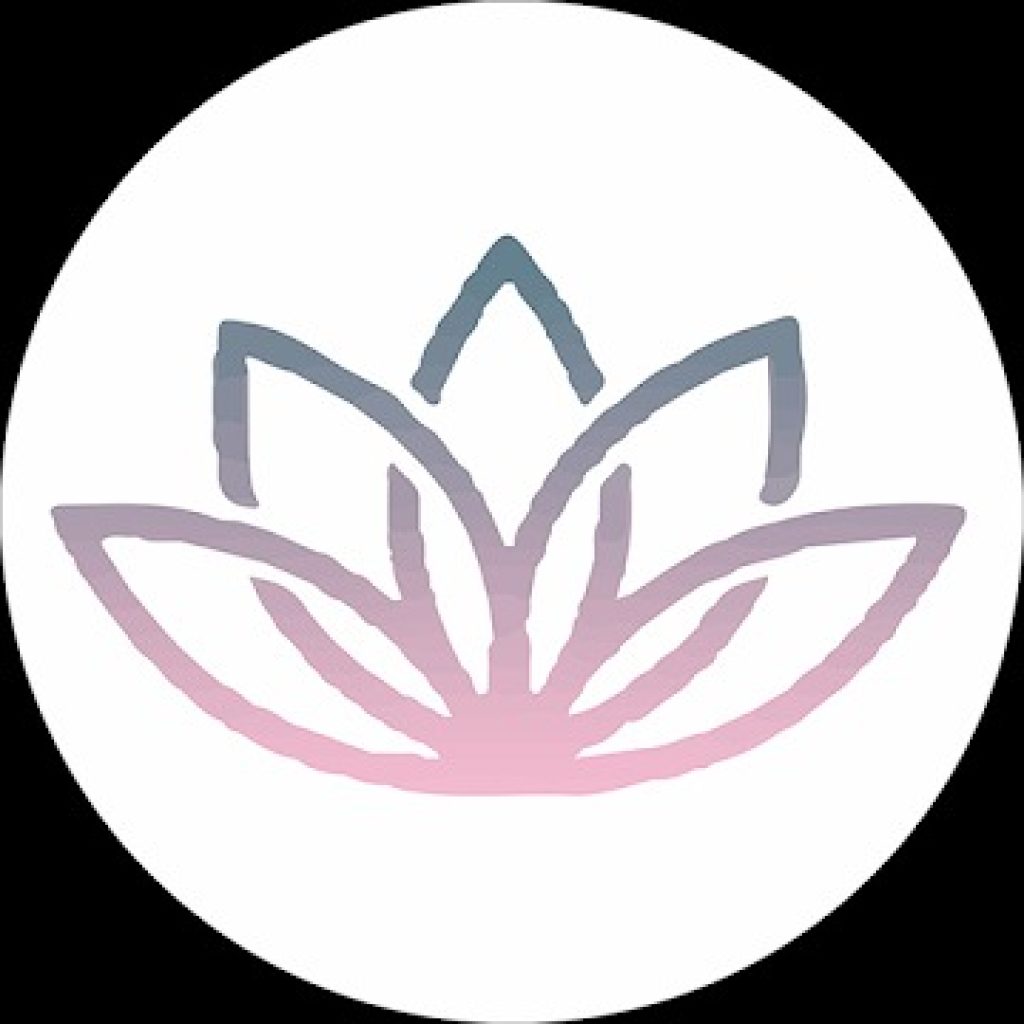 FaceYoga is an app that you can use to make your face perfect. Do you want to achieve awesome skin quality so your skin doesn't sag? Do you want your lip corners lifted and eyelids open? Then this is the right place for you!
This program will rejuvenate you and make you several times more attractive. More precisely, the app will instruct you in the correct technique of the exercises, and then everything depends on your desire.
You will be able to put away your makeup and use an equally effective massage every day instead. The techniques take over all the facial muscles. You don't have to worry about stretching and damaging the tissues. All exercises should be done gently, not abruptly.
There is a huge choice in techniques, you will be able to track your progress. If you have a goal of removing your chin, you can go back to the results in a week and see results. If you do it right, you won't have to wait for a great result!
Perform the massage with your hands. What's more, you won't need the internet here. You will be able to relieve fatigue after a hard day's work. Take care of yourself.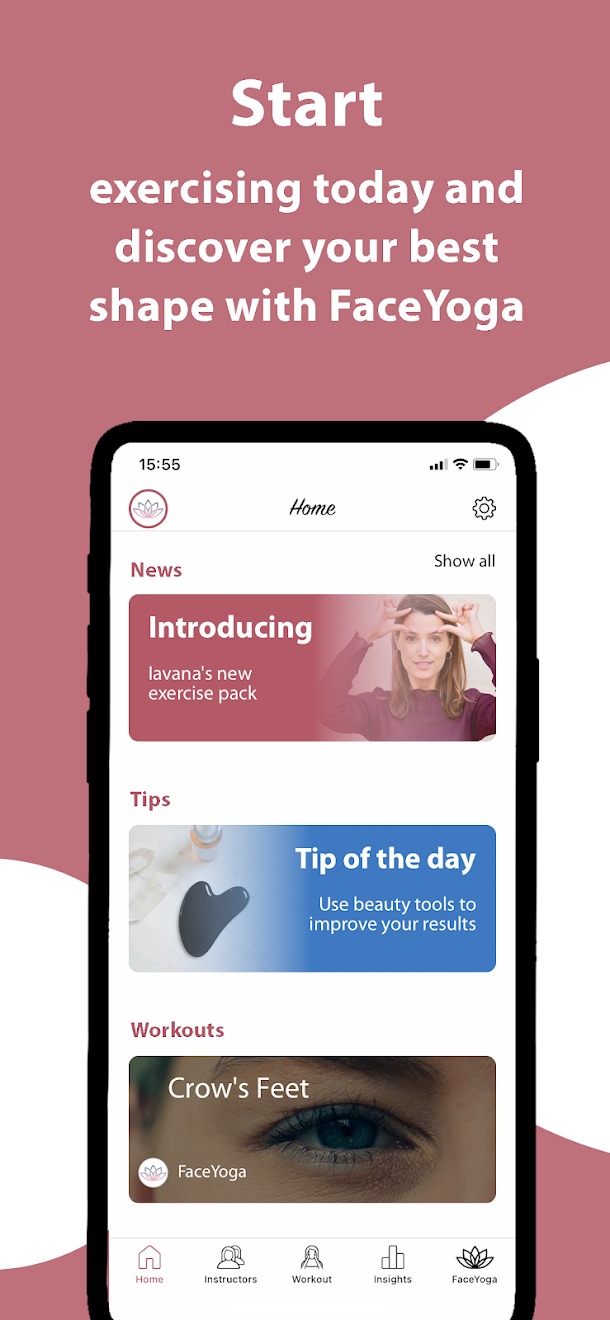 Remember that appearance plays a big role. It is necessary to look neat and not to focus on flaws. Love yourself and your face.


You may also like: 9 Best Apps to Create Your Own Workout on Android & iOS
Facetory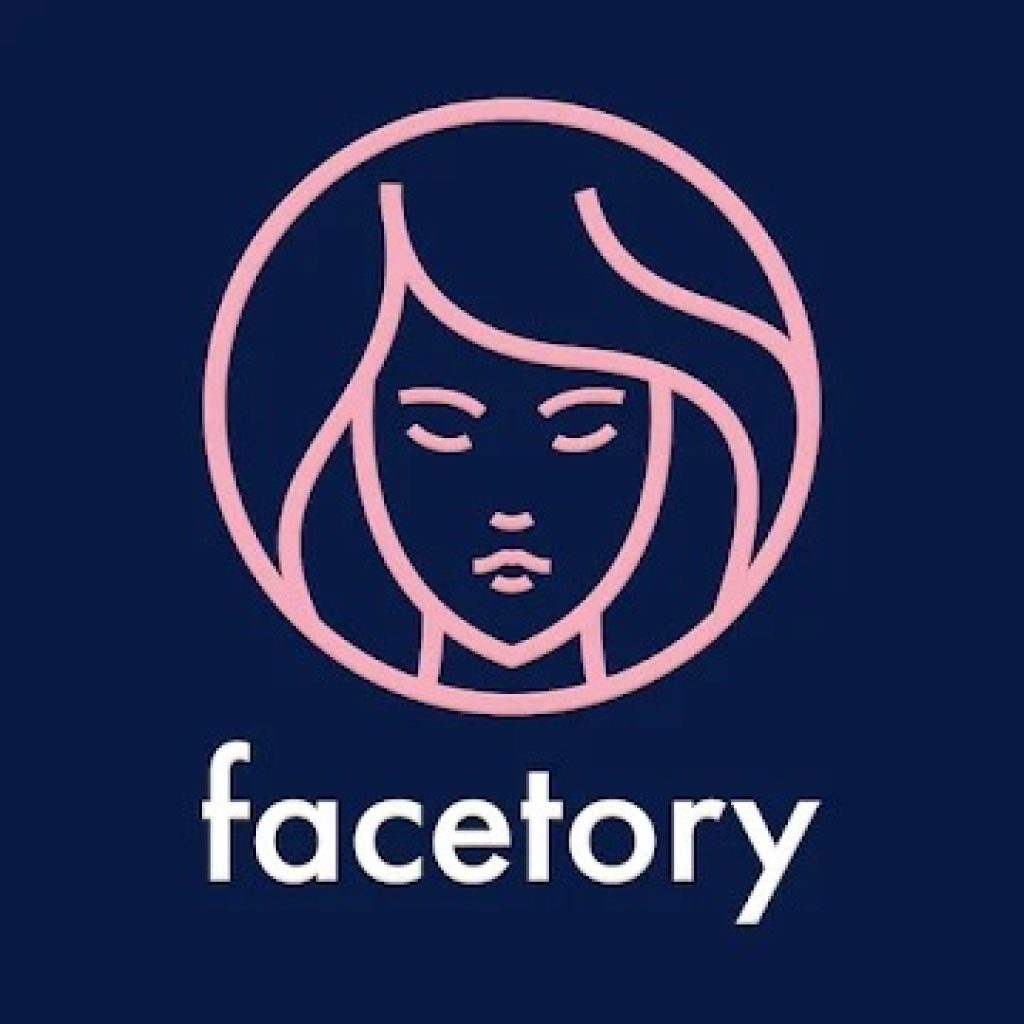 Facetory is a program that allows you to check the quality of your skin. This is where you will be able to exercise yourself, that is, to watch the condition of your body and face.
Even if you are not an elderly person, you still need to look after your beauty. It is desirable to perform a few simple exercises every day. Remember that you will see the result, but not immediately, so do not give up on this case.
Give yourself relief after a hard day, let your skin and body begin to breathe. Moreover, there are different methods of massage, all of them you can see. Do an anti-stress massage, against cellulite. You can also lose weight and tighten your face.
Don't you like the pimples or lack of cheekbones? That's okay! It's all fixable. Besides, if you do the practice correctly, it is also possible to improve your skin condition quite quickly. Make your skin smooth and supple. Practice with pleasure.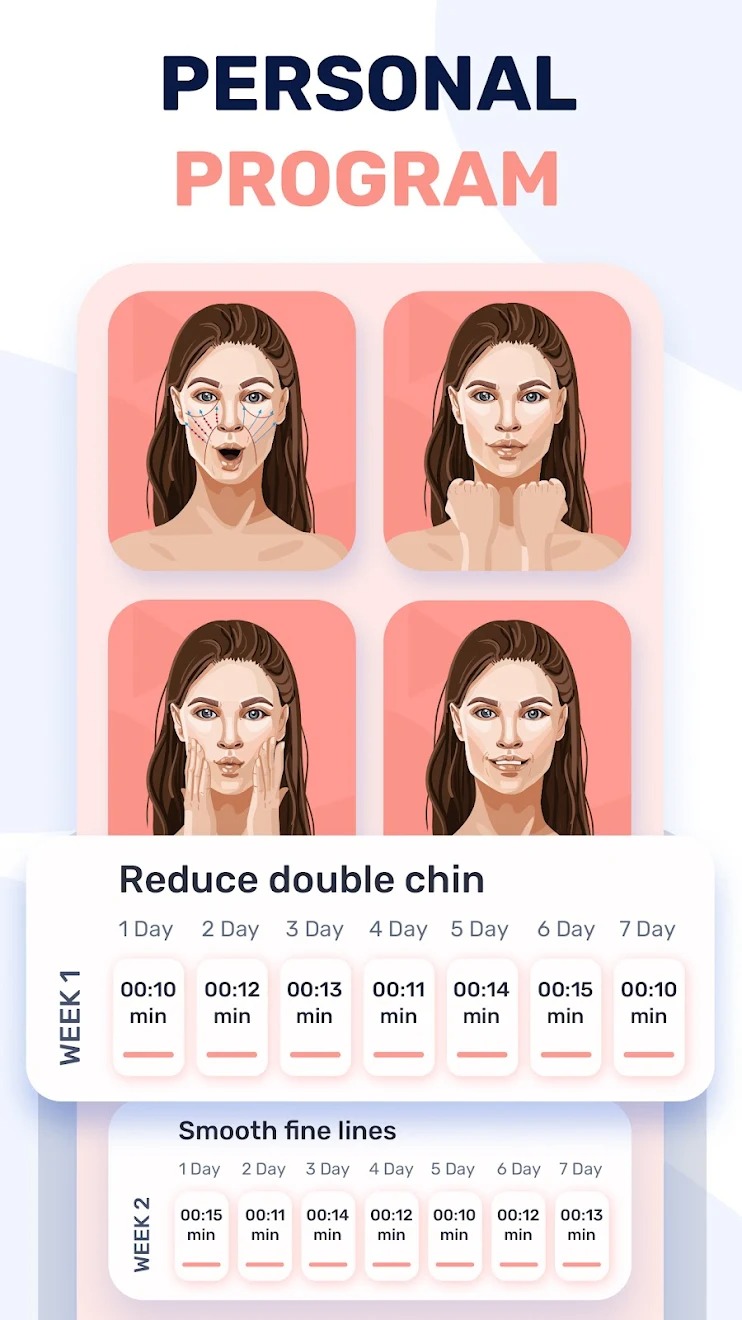 Do your practice in the morning and evening. Take care of yourself. Set Facetory and enjoy time with yourself. Don't forget to recommend this app to your friends. Let everyone find the best techniques for themselves here.


Face Yoga Exercises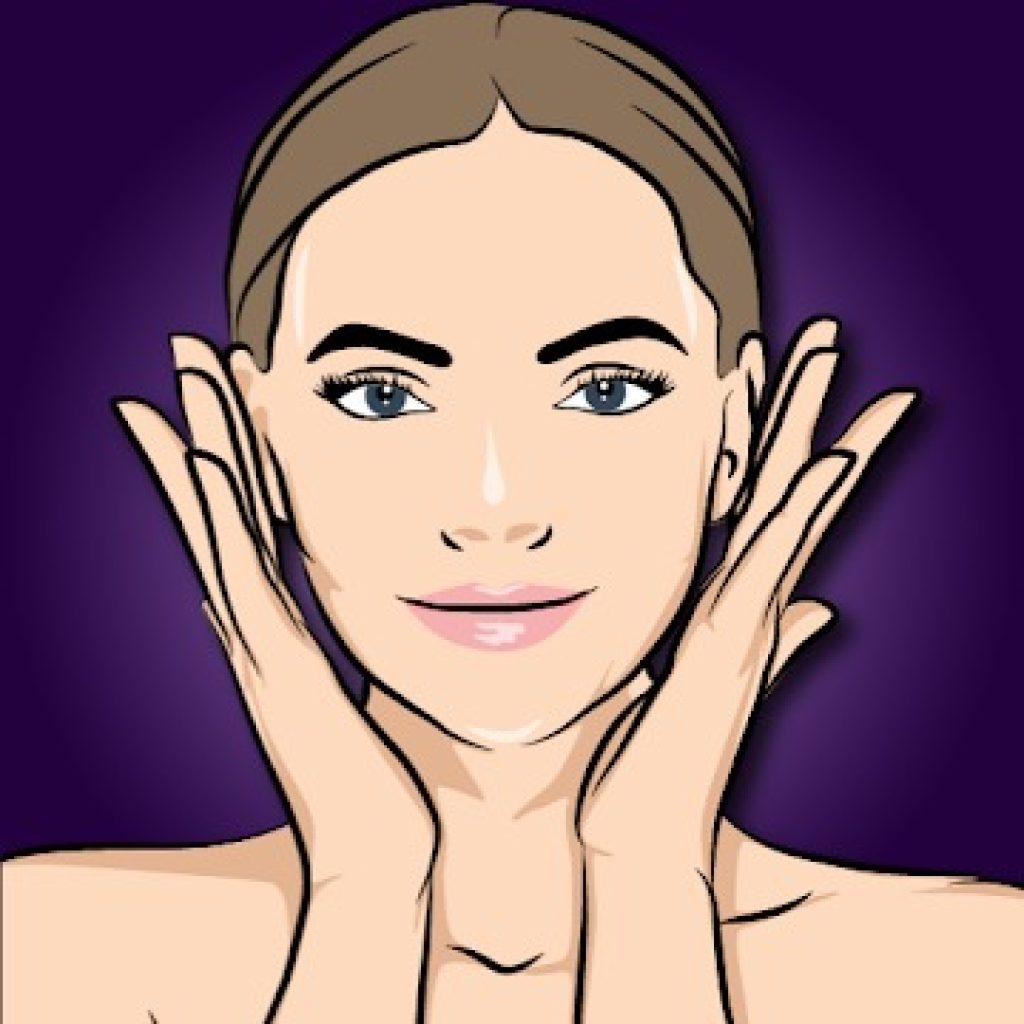 Face Yoga Exercises is a platform where you can find all kinds of exercises to improve your appearance.
Have you wanted to get the look of your dreams for a long time? Then download this program, it will definitely suit you. When you start massaging your body and face, you'll feel an incredible burst of energy and pleasant relaxation.
Stop sitting in one place and waiting for results. Start exercising and see results after a while! Chances are, your muscles are stagnant and even starting to hurt, this is a reason to think about it and start doing calisthenics and warming up.
We express anger, joy, and other emotions all the time. All this also affects the face. Besides, keeping regularity is the most important thing in this try. Exercise with pleasure. No more need to sign up for a massage therapist and pay a lot of money, you can all by yourself.
Smooth wrinkles, lose forever second chin. Exercise can be done absolutely anywhere you want. In the workplace, you can take a 5-minute break and give yourself relaxation.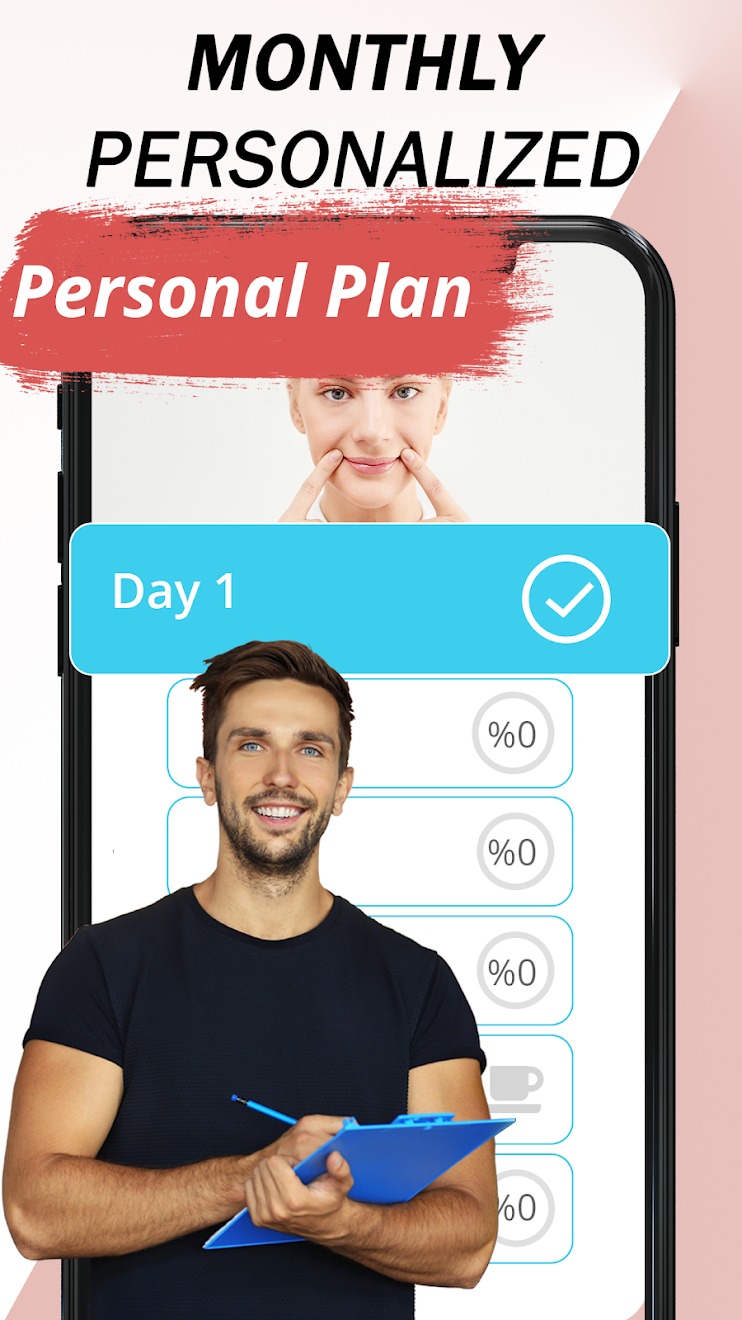 This will not only bear fruit in appearance but also will lift your spirits and improve your vigor. There are categories for both men and women. Face Yoga alerts you to the regularity of your actions.


FaceJoy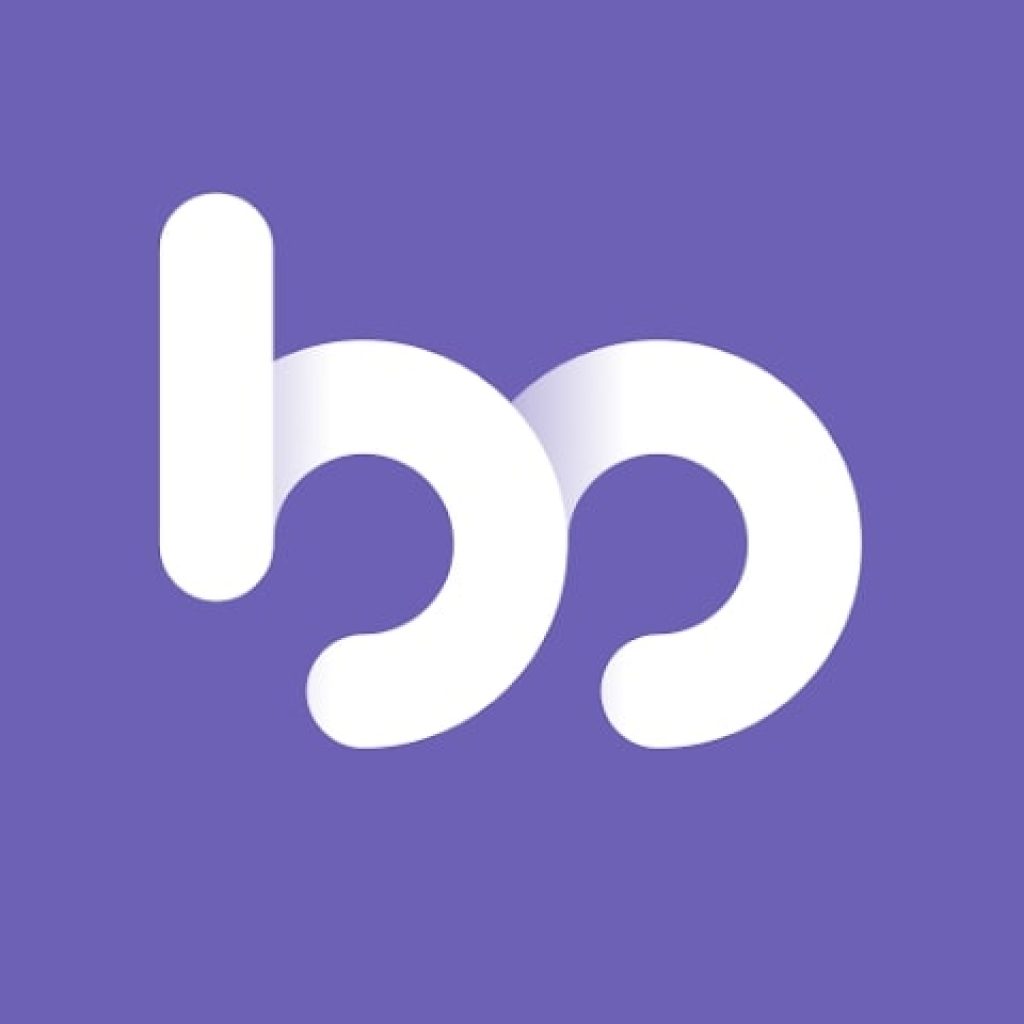 FaceJoy is a collection of weekly exercises for a tightened face. Now yoga for skin is always with you on your phone. Spend less than ten minutes a day for noticeable results.
Surprises from the app will motivate you regularly. Artificial Intelligence will help you create a personalized program. It takes your skin's specifics into account.
Keep a diary after your workout and note the condition of your skin every day. In this way, you will reach your goal step by step. Your progress will be rewarded.
A course of exercises is divided into several blocks. Chin reversal is achieved by working on the neck muscles and improving blood flow in this area.
An anti-aging program is aimed at reducing wrinkles and folds. Work on the elasticity of the skin so that it is elastic and looks fresh. And after a hard day at work, choose a relaxing complex.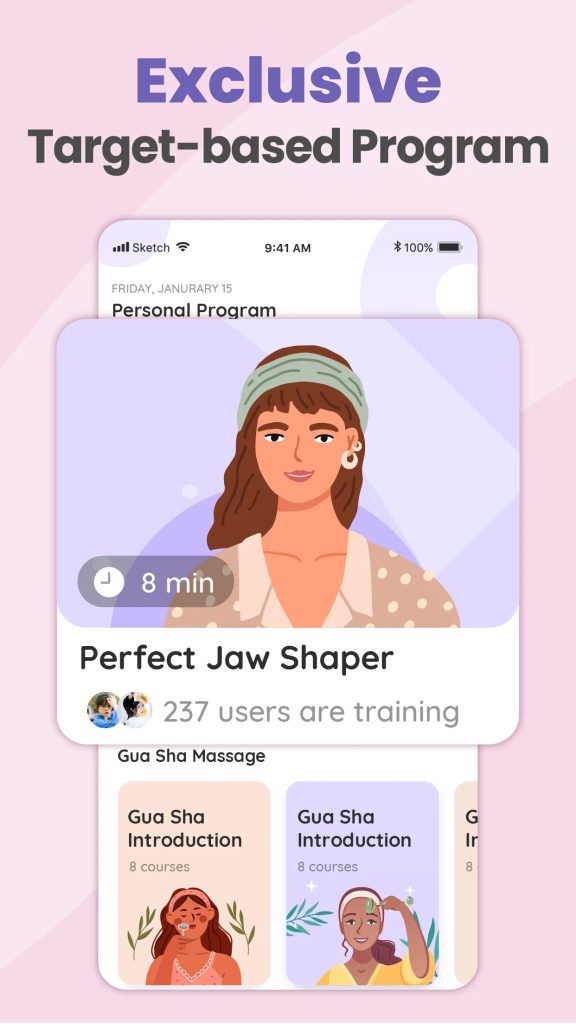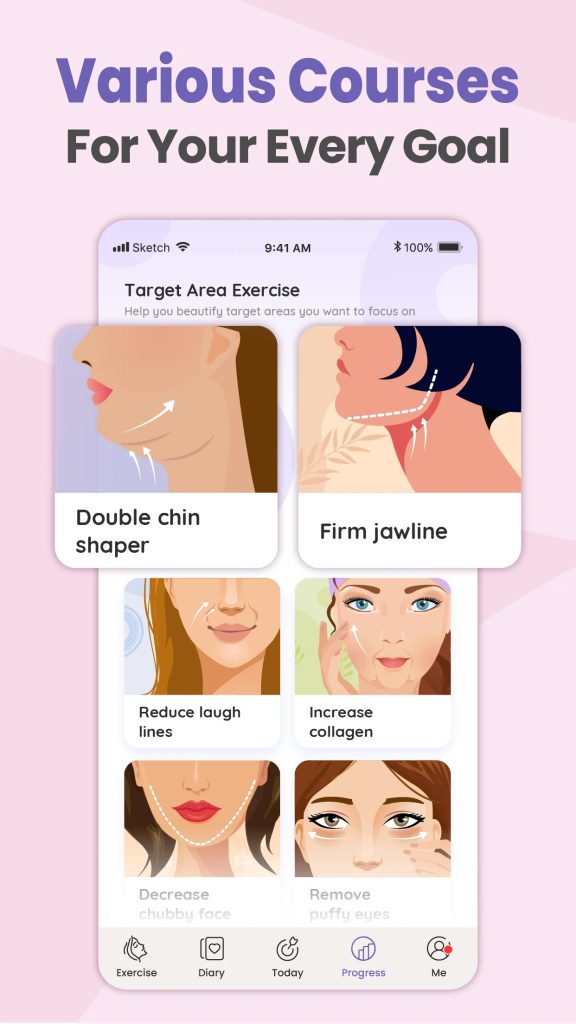 Exercise is beneficial if you do it regularly. The basis of action is to improve blood circulation and oxygenation. This stimulates the synthesis of collagen and elastin, as well as skin cell renewal. Just eight minutes a day and a week of exercise to visible changes!


You may also like: 20 Best Yoga Apps for iPhone & Android
Face Yoga Workout for Women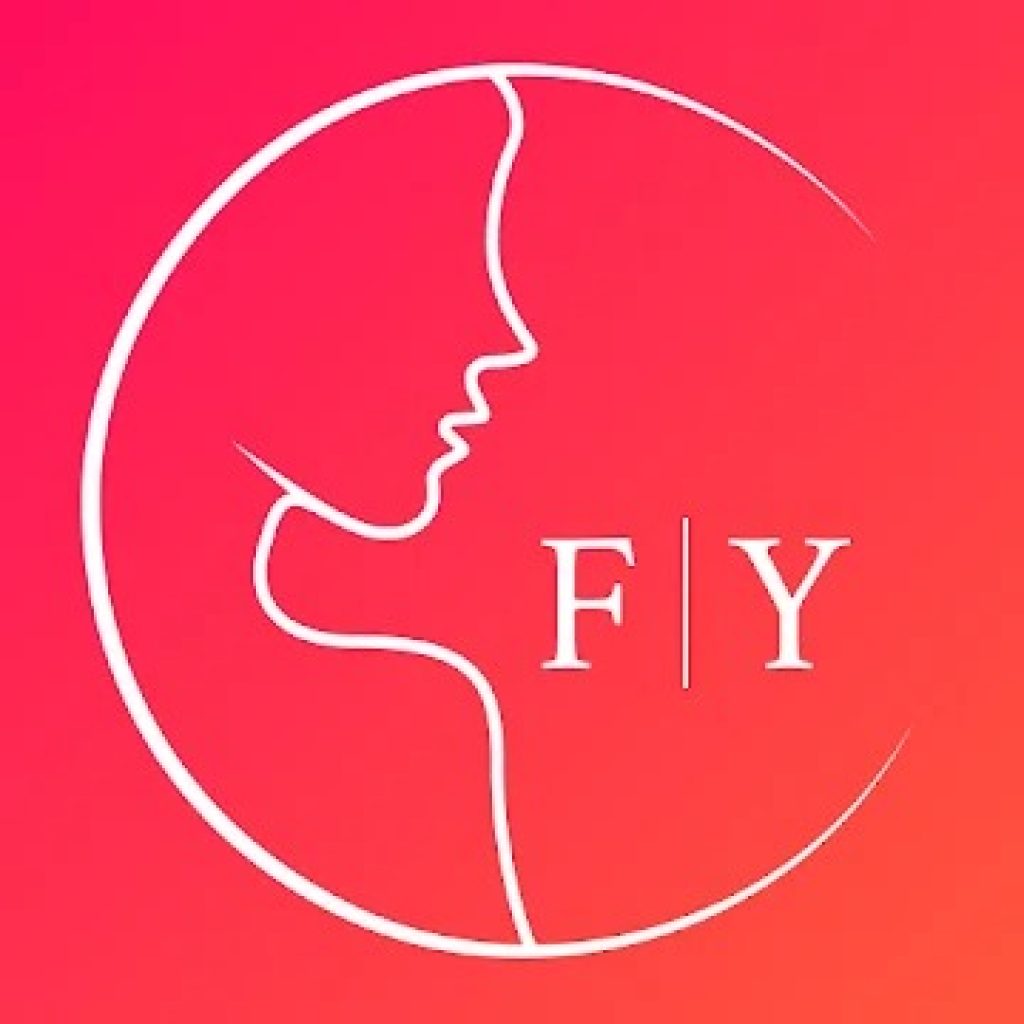 Face Yoga Workout for Women is a workout app. If you've been complaining about flabby skin on your body and face for a long time, download this program. You will not be disappointed.
Exercise yourself, preferably on a daily basis. Get high from the process. The app will give you the opportunity to create yourself. You can also do meditations.
All the instructions for the exercises are included. Don't make anything up yourself, the techniques here are proven and definitely, the exercises won't hurt you.
Set yourself a schedule and do it accurately at a set time. This way you will achieve focus and a successful appearance. For all parts, do the exercises holistically. What's more, you will exercise for periods.
Use your phone and sit down comfortably. Start slowly, feeling your skin, doing the tasks. Watch the video and try to repeat exactly the same. You will be able to see and listen to the rules to follow.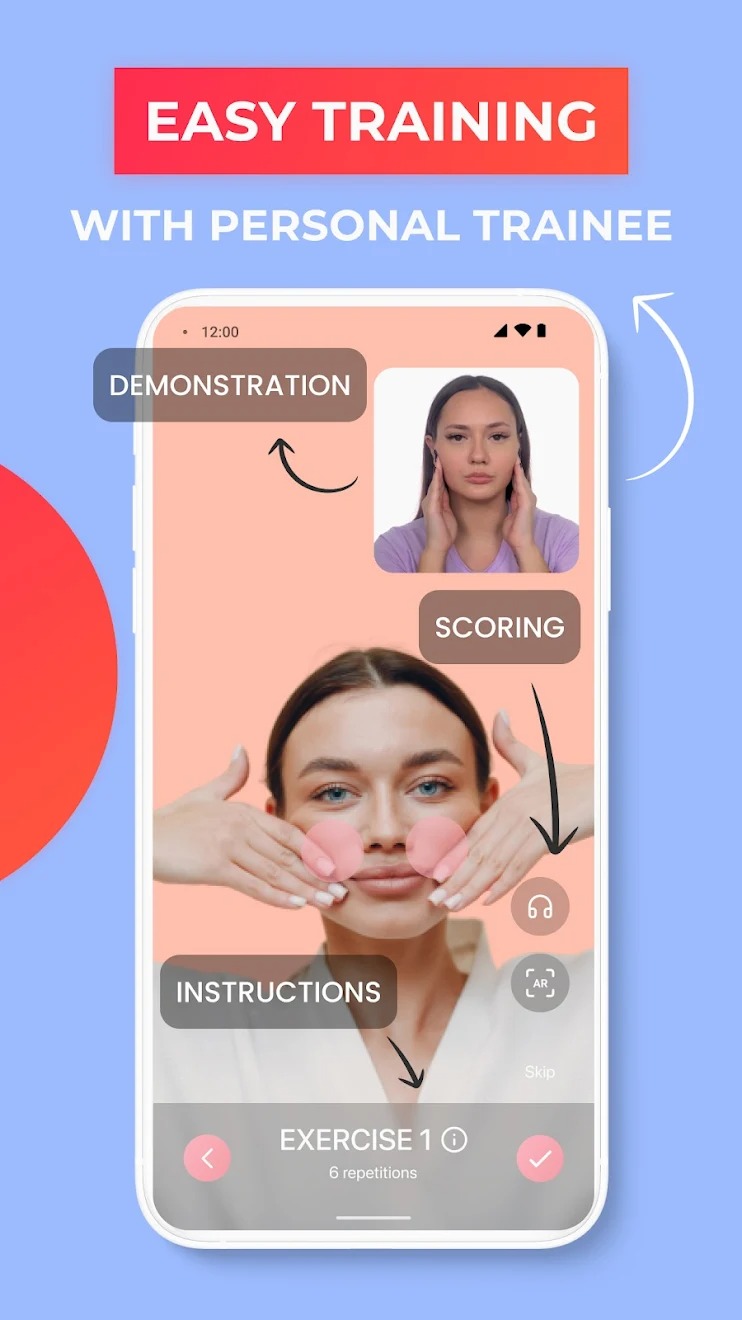 This app can see your skin problem and instruct you to get rid of the imperfections. Don't stop, get better at it!

Face Yoga Exercise & Massage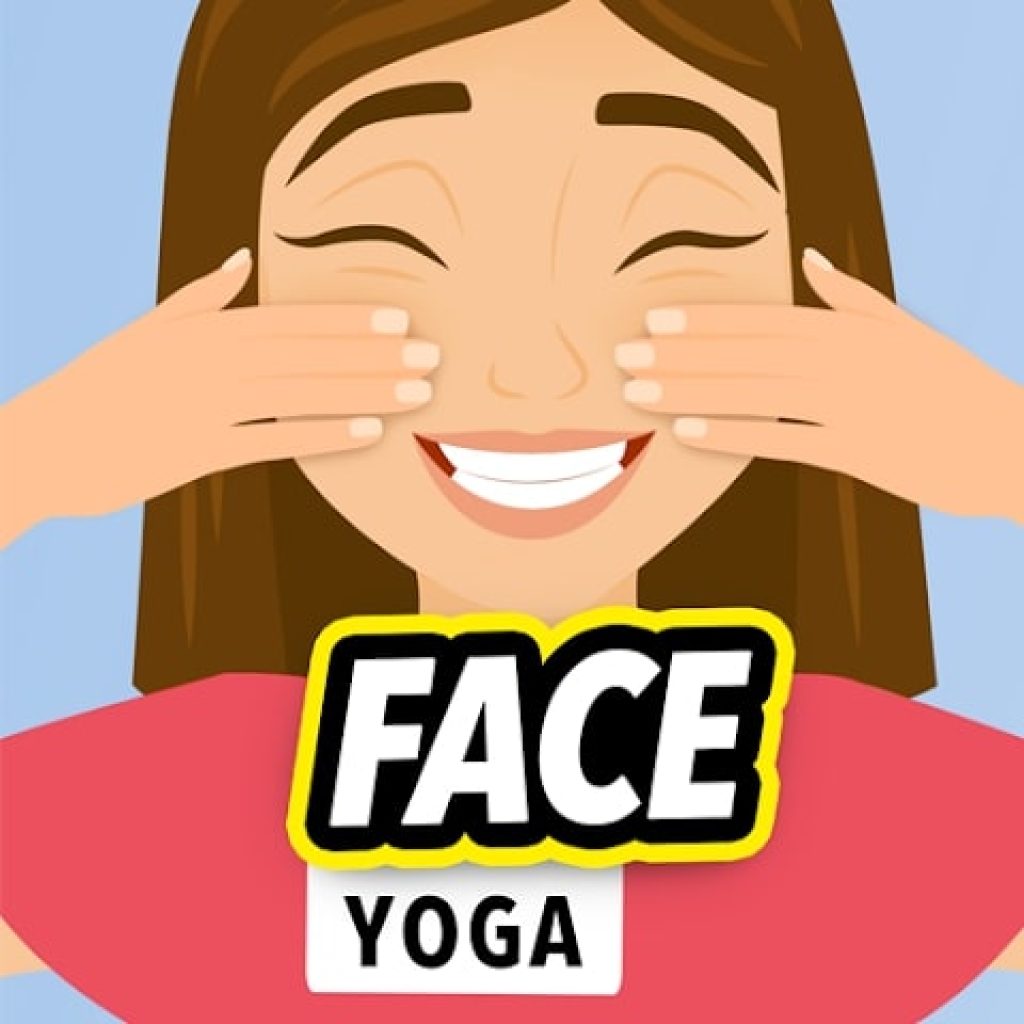 This is a compilation of facial yoga, massage, and skincare techniques. With the help of exercises, your face will be taut, fresh, and young.
Regular exercise will slow down the aging of your skin. Exercise will help you forget about a double chin, obvious wrinkles, and folds. Just a month of exercise, and the result will already be noticeable.
All sets of exercises are tailored to your needs and skin type: girls, elderly people, overweight ladies, workouts for thin faces, Japanese method, cheekbone shaping, and others.
Set up personalized workouts. Your neck should also be involved. Work on each area separately, and pay attention to each point.
Watch many videos, even without the Internet. Pay attention to tips and tricks during your workouts.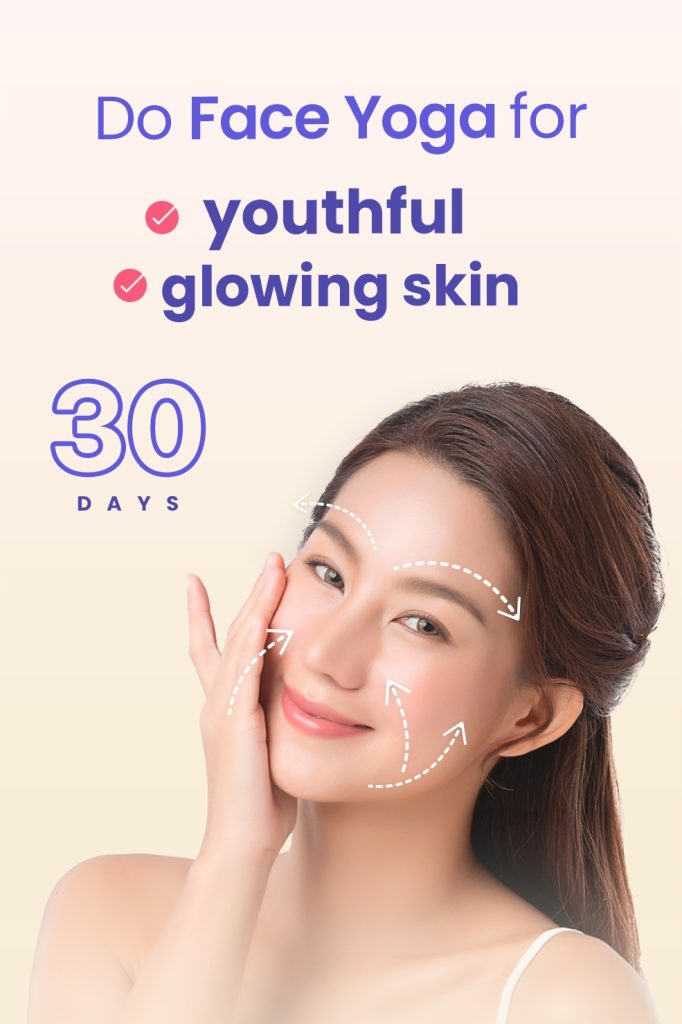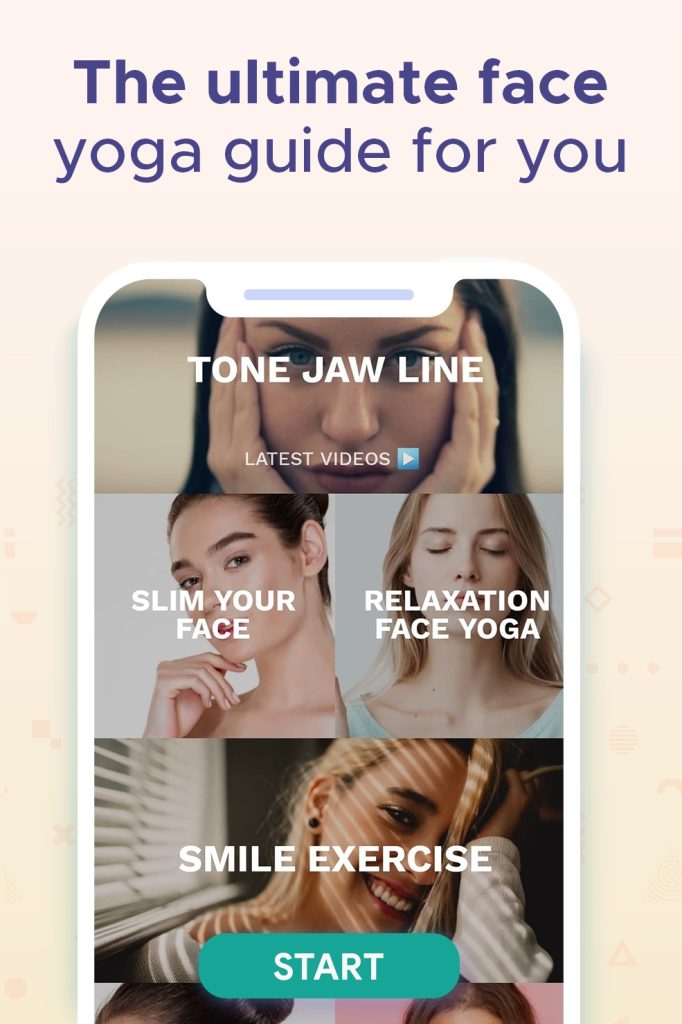 The app will motivate you with rewards so that you exercise regularly. Women of all age groups can work out. Now every woman has access to a taut and radiant face without wrinkles, blemishes, and folds.

You may also like: 11 Best Calisthenics Apps for Android & iOS
Glowbe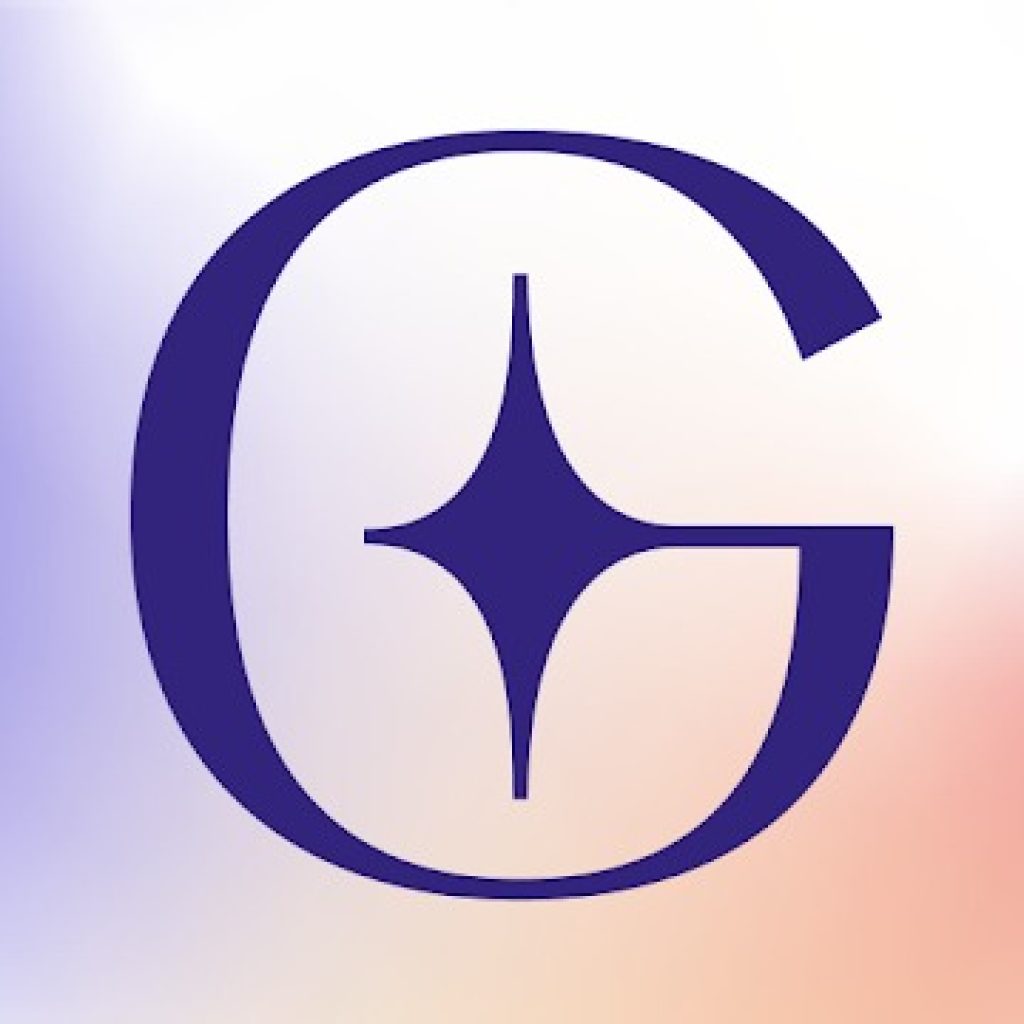 The Glowbe app is designed for learning facial massage techniques. The utility offers an online course that teaches problem areas and promotes skin rejuvenation.
The app offers an electronic course for learning facial massage that has been approved by experts. The developers claim that it is based on a scientific approach.
The course technique is aimed at smoothing fine lines and wrinkles. You can also restore muscle tone, and tighten certain areas of the face or the entire oval. The utility of the course program is broken down by day.
New areas of the face are explored in each lesson. There are separate lessons for brow lifting, muscle relaxation, chin lift, and wrinkle smoothing. The utility contains articles with skincare recommendations. The base of publicity material is regularly updated.
This app also contains meditations and exercises that can be combined with course activities. There is an opportunity to take part in Challenges. The course consists of video lessons. You can watch them through the built-in player.
The utility allows you to pause the videos if necessary. Yet, most classes are designed to follow the instructions continuously. The suggested routines will take no more than 10 minutes per day.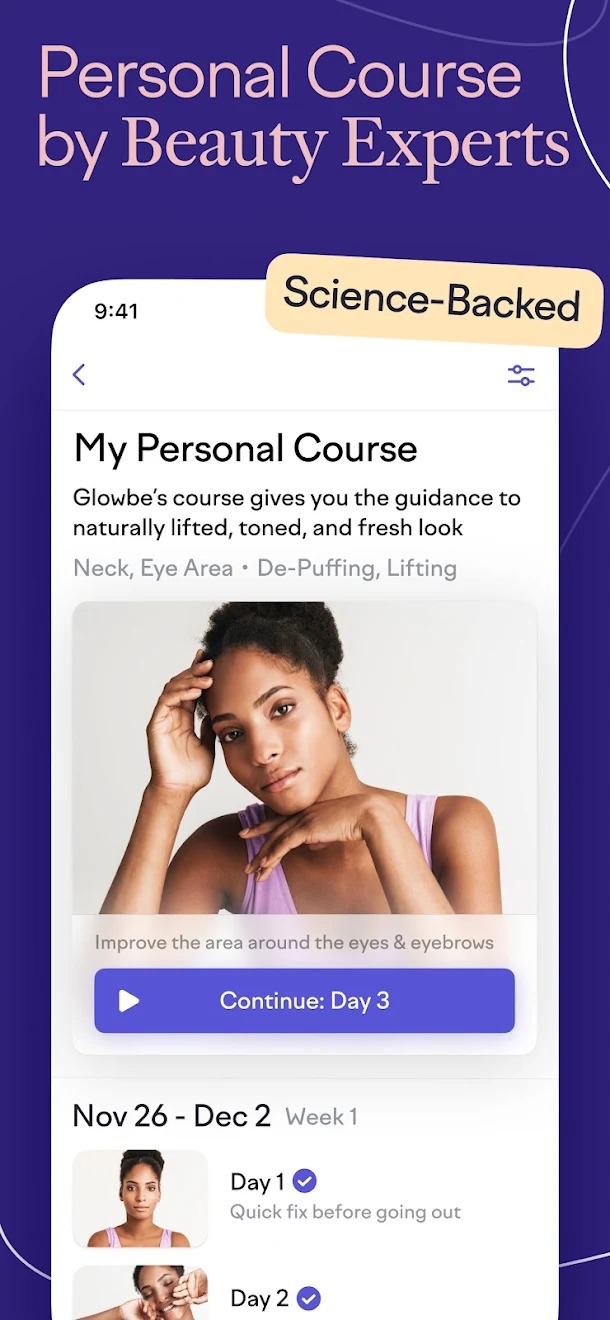 When you register, a chat is started with a bot that will gather the necessary information. Thereafter, the app will send new classes daily. Webinars with the developers of the educational program are available.