Grab your phone and surprise everyone around you. Have fun with your friends or prank your significant other using these fun fake caller ID apps for Android & iOS.
You can create an incoming call from anyone you want, whether it's a longtime acquaintance or a popular personality. Have fun, get out of date, or get an excuse to leave a boring lecture – these apps will help you do just that.
Simulate any calls when you need them using these free fake video call apps.
Fake Caller Id, Prank Call App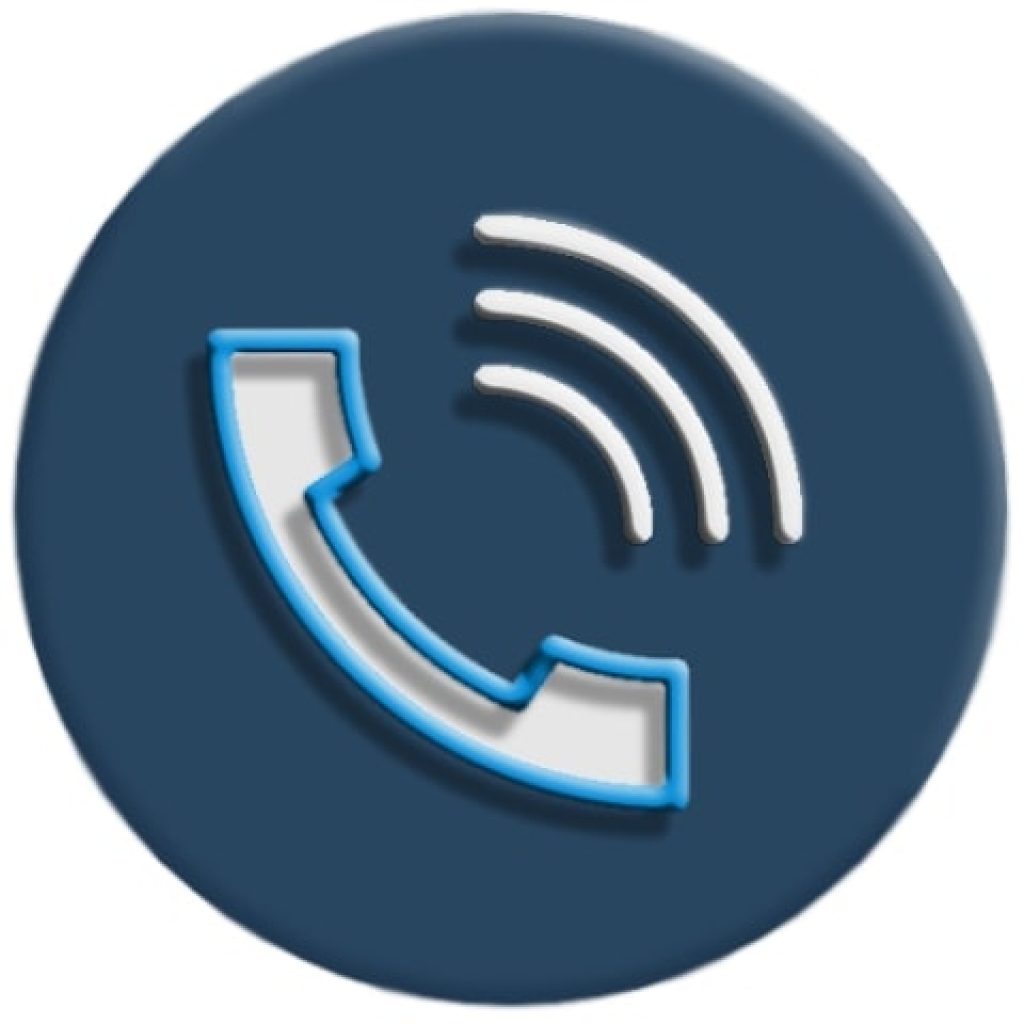 Who just needs the Call Prank app? All users who like interesting pranks and fun. This app helps create the appearance of a real call to anyone. Britney Spears, Rihanna, or Leonardo DiCaprio could be on the other side of the wire.
Want to surprise and shock your friends? Then start preparing for the prank now. Change the ID of your interlocutor manually. You have a lot of choices: the chief of police, a psychiatric doctor, or a menacing neighbor.
Choose a ready-made recording of the conversation and act out the unbelievable surprise. What will your family say? How will your friends react?
A fake call app will help you quickly end a bad date or escape a tedious class. Set an exact time when you want to receive an incoming call.
You can use the "Call Now" option to start an interesting conversation immediately. As soon as you click on the "Accept Call" button, the conversation will begin instantly. If you reject a fake call, the app will automatically remove it from your task list.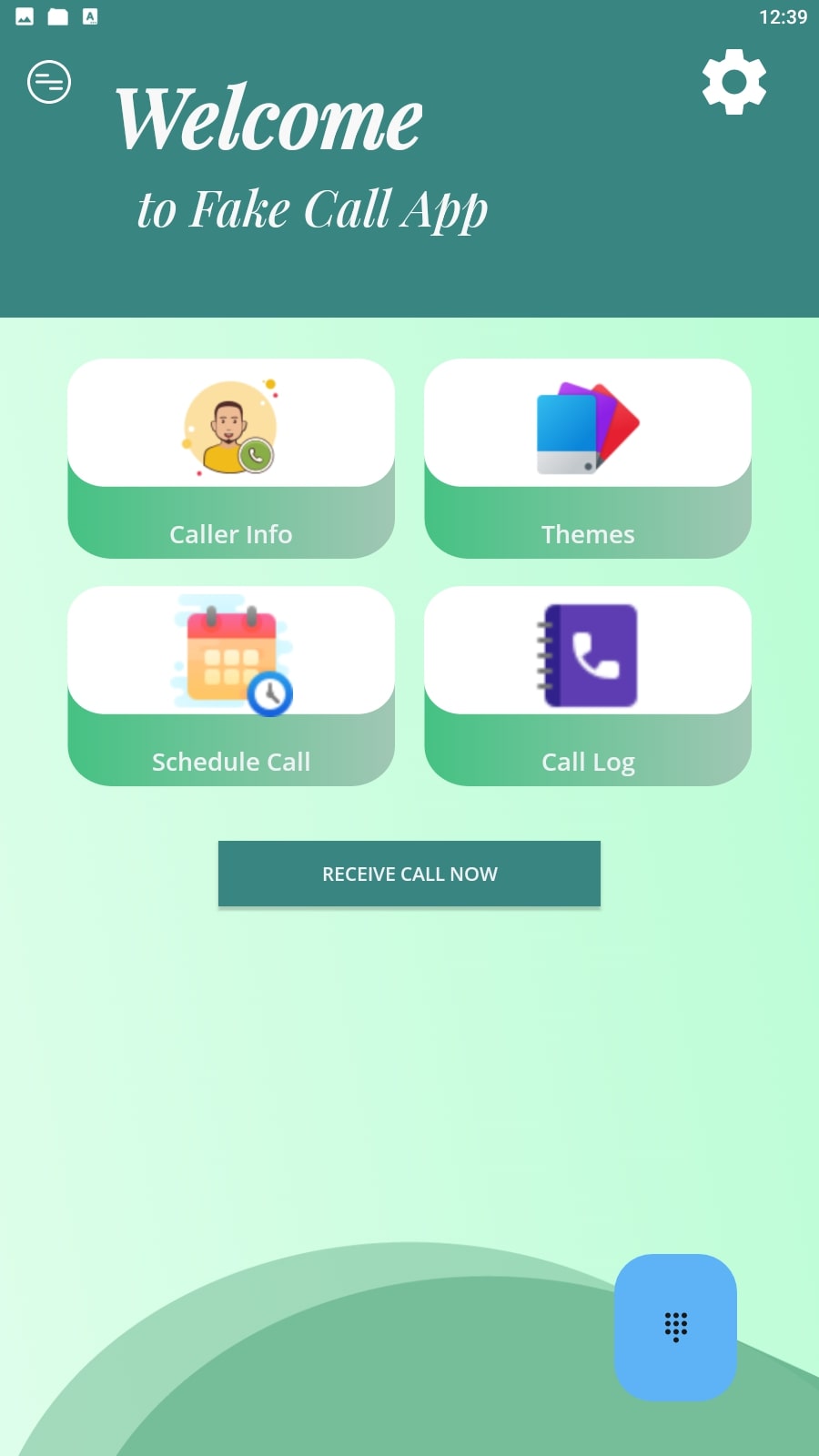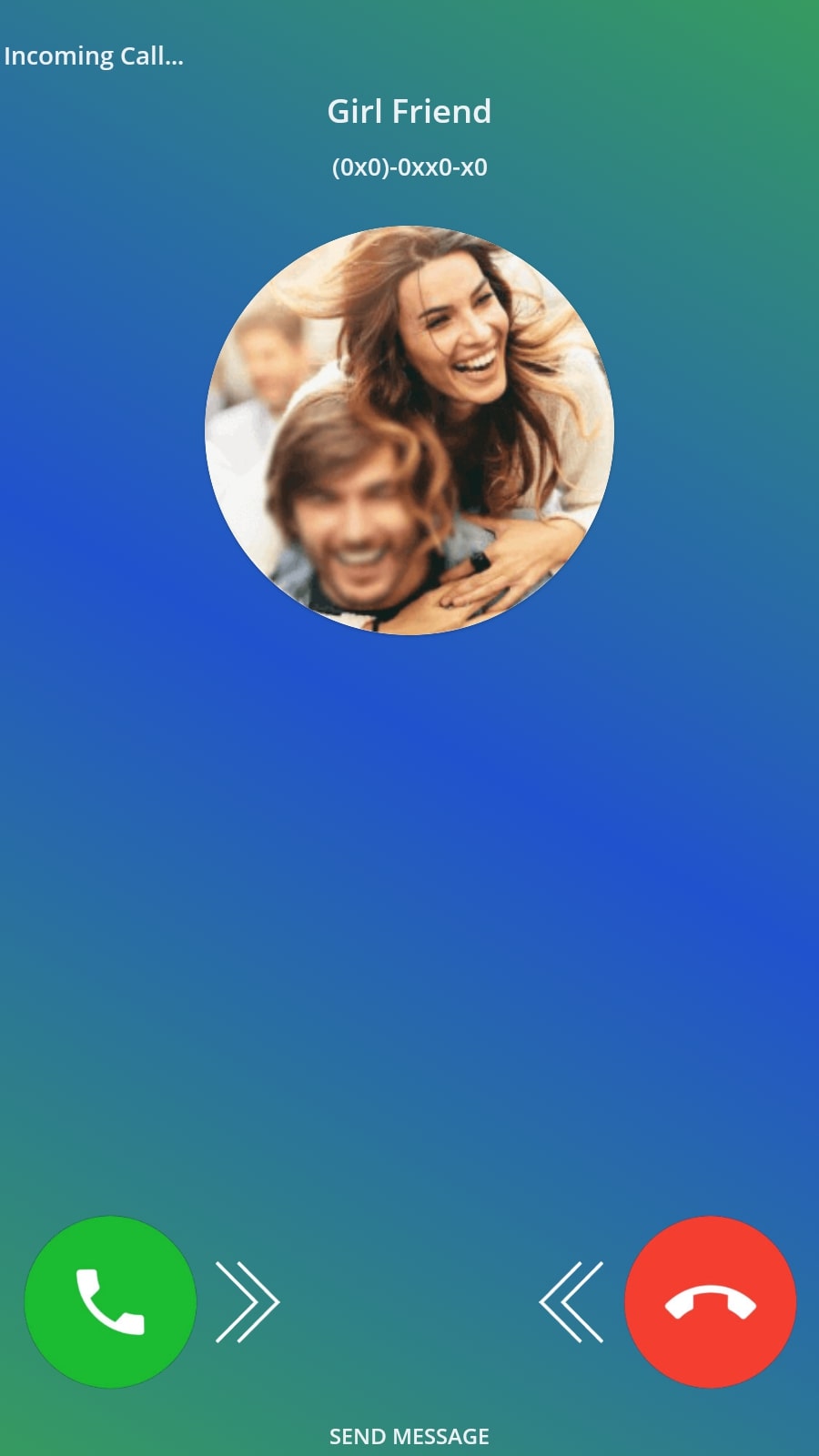 Make your prank call as truthful as possible: change the identifier, choose a picture of the caller, and pick up the phone. The clear interface and bright menu will help you to do it.

You may also like: 10 Fake Social Media Generator Apps for Android & iOS
Fake Call – Prank Caller ID Apps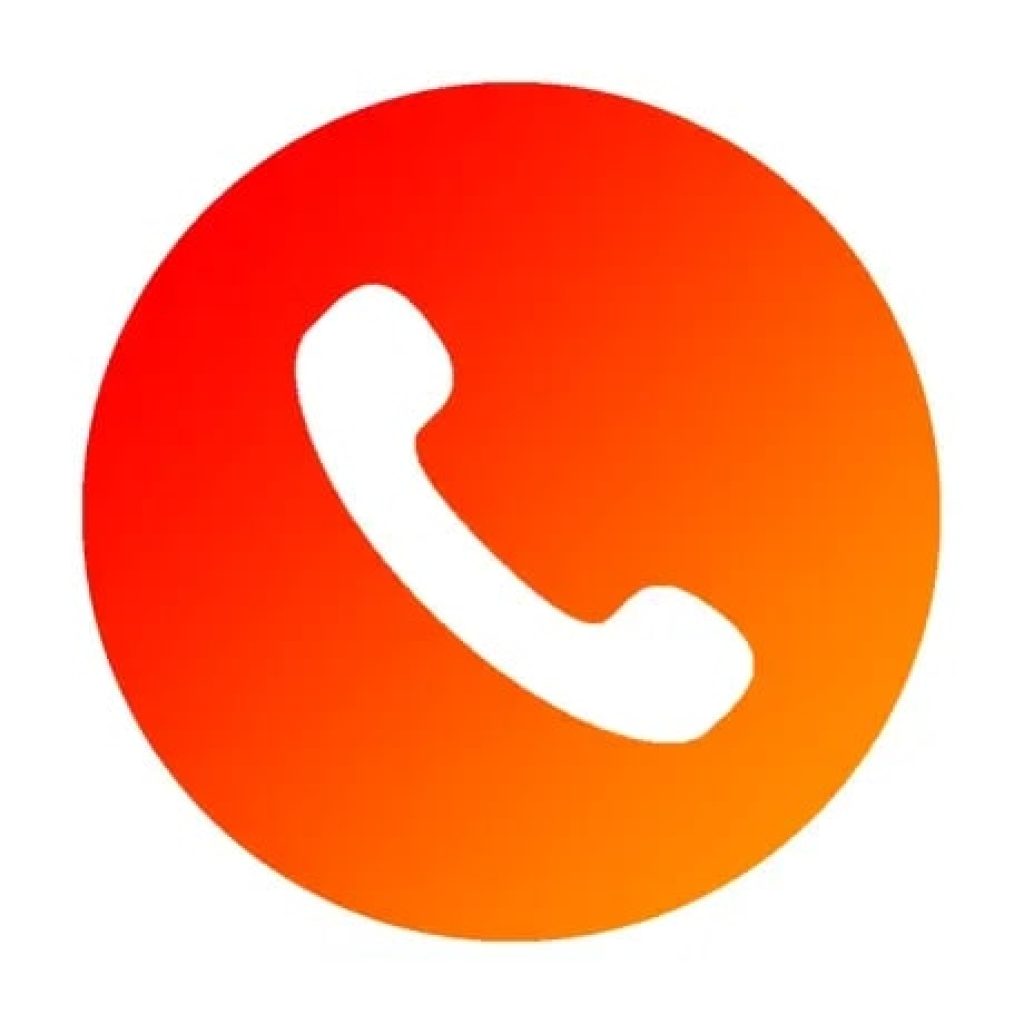 Now nothing is impossible with the Fake Call app. Make a date with Lady Gaga, flirt with Jim Carrey, and discuss fashion with Jessica Bill.
Always dreamed of talking to a minister? Or put the arrogant boss in his place? You have that opportunity. For people who are not privy to the details of the operation, everything will happen for real.
The app not only allows you to cheer up the whole company and liven up the party but also get a respectful excuse to end a boring meeting. Get a call from your mom or the chief of police, make a stunned face, and leave your date now.
All calls look natural and completely replicate the actual call. Use the built-in timer to take the call at the set time.
Change the caller ID as you see fit. It can be someone you know or someone you are unlikely to meet in real life. Set a separate wallpaper and ringtone for the fake call.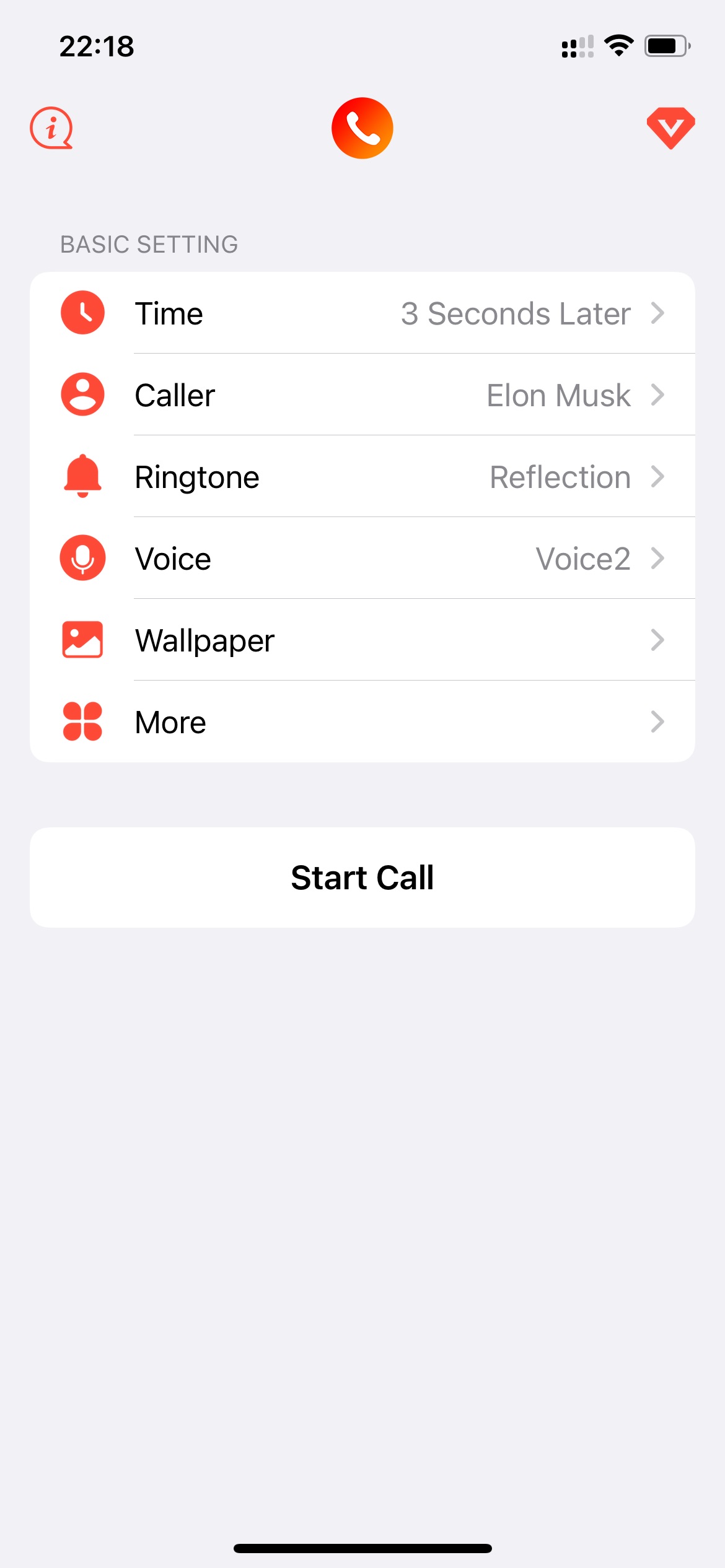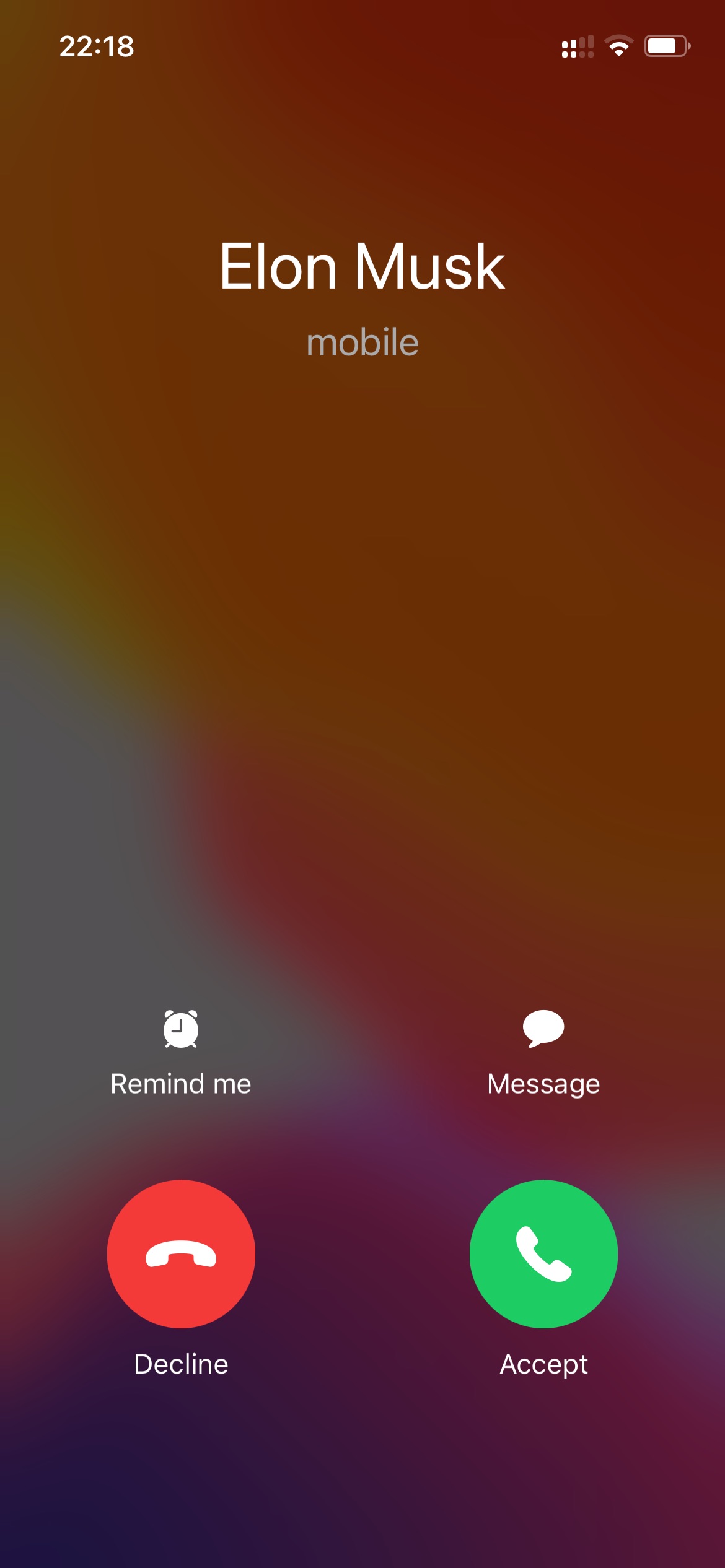 Your iPhone will flash as if it were a real call. Keep in mind that Fake Call does not allow you to talk to real people. It should only be used for your own enjoyment.

Fake Call – Prank Friends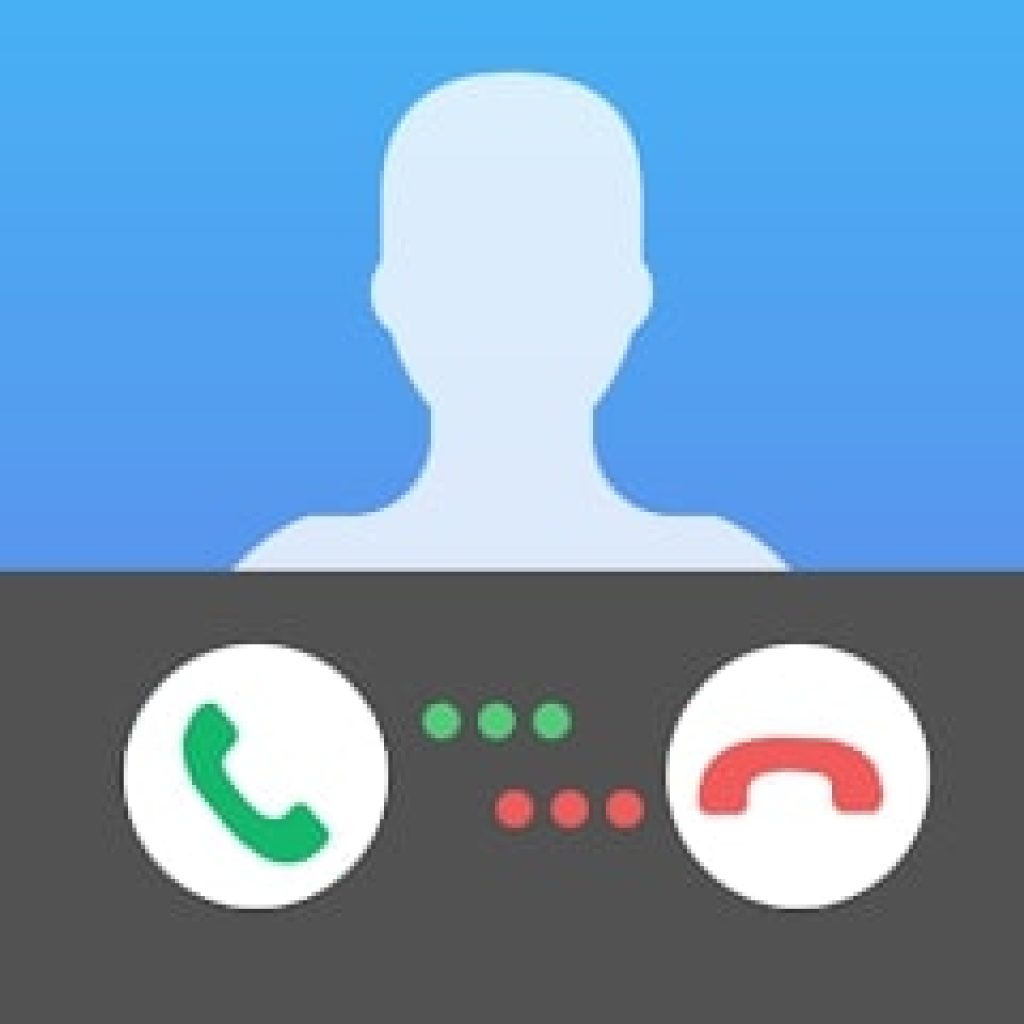 A great app for a good mood. Fake Call from the developer Korea Inc. Dev offers its own version of a prank call.
This is a fake call to your phone, which at first glance does not differ from the real one. You are guaranteed to get an incoming call at a certain time. This will help you avoid embarrassing situations and complete the audience.
All features are freely available and do not require you to buy a calling plan. Create as many calls as you need.
Pretend it's a real person calling you. Make your friends jealous of your intimate relationship with a famous soccer star or musician. Brag about your connections at the police station or the Cabinet Office. Laugh together at the joke and recommend the app to your friends.
You can completely change the background, caller ID, and photo of the caller. Be sure to include his or her name or nickname for greater effect.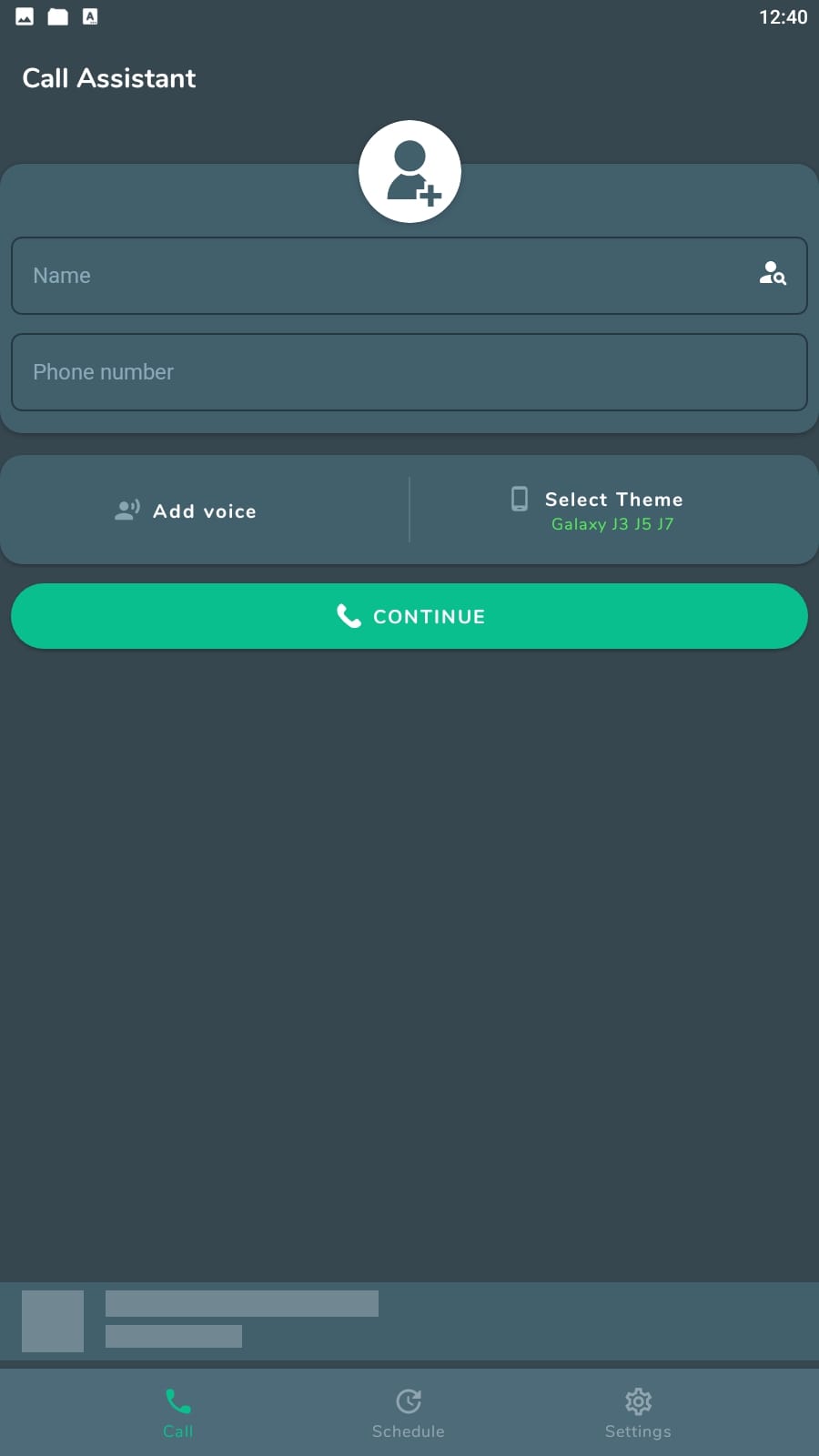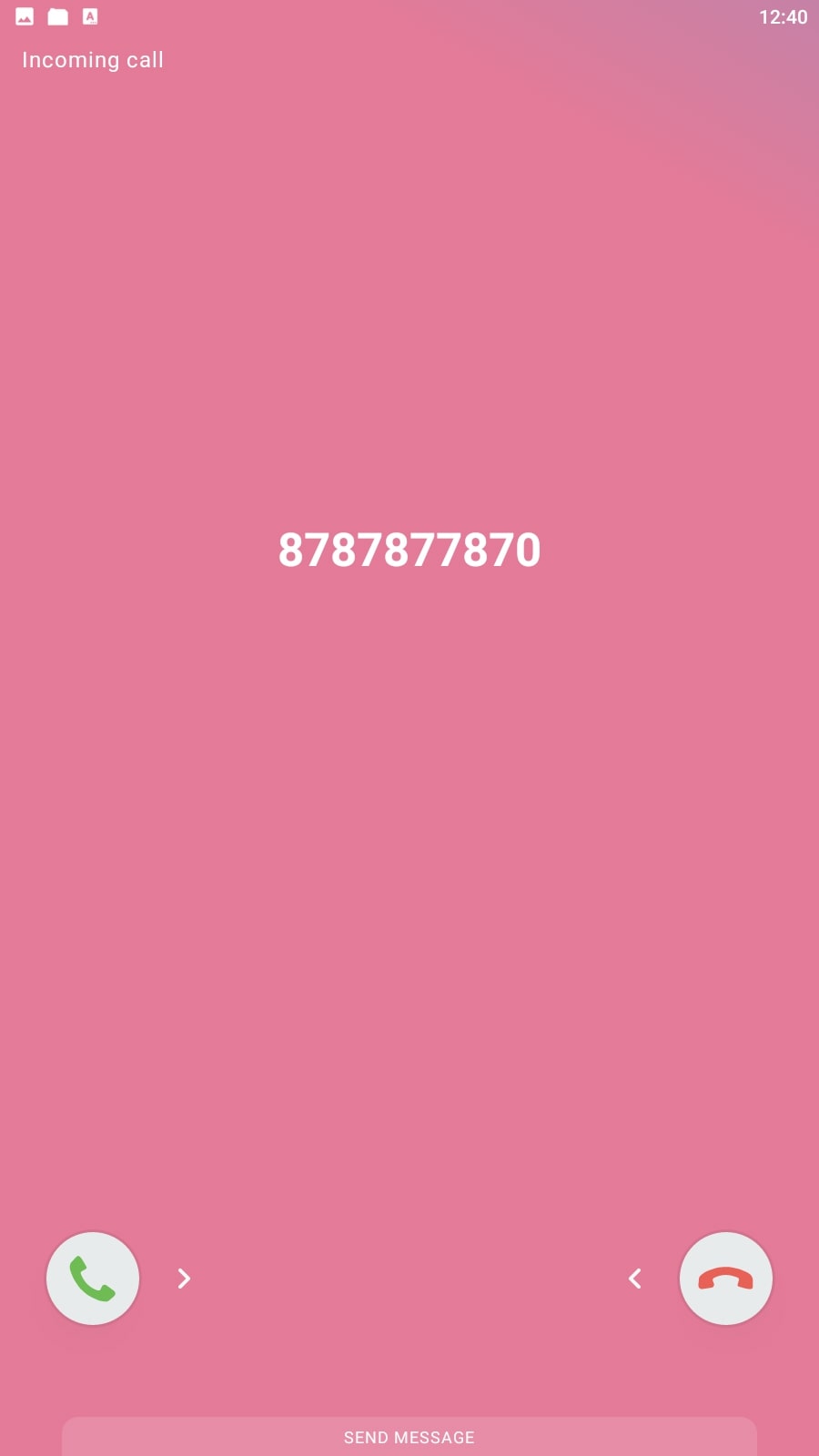 Next, you need to create a record of your response. Use it at any convenient time in automatic mode. One minute is enough to create a new call. This prank will be the main topic of conversation for a long time to come.

Fake Call: Prank Friends Phone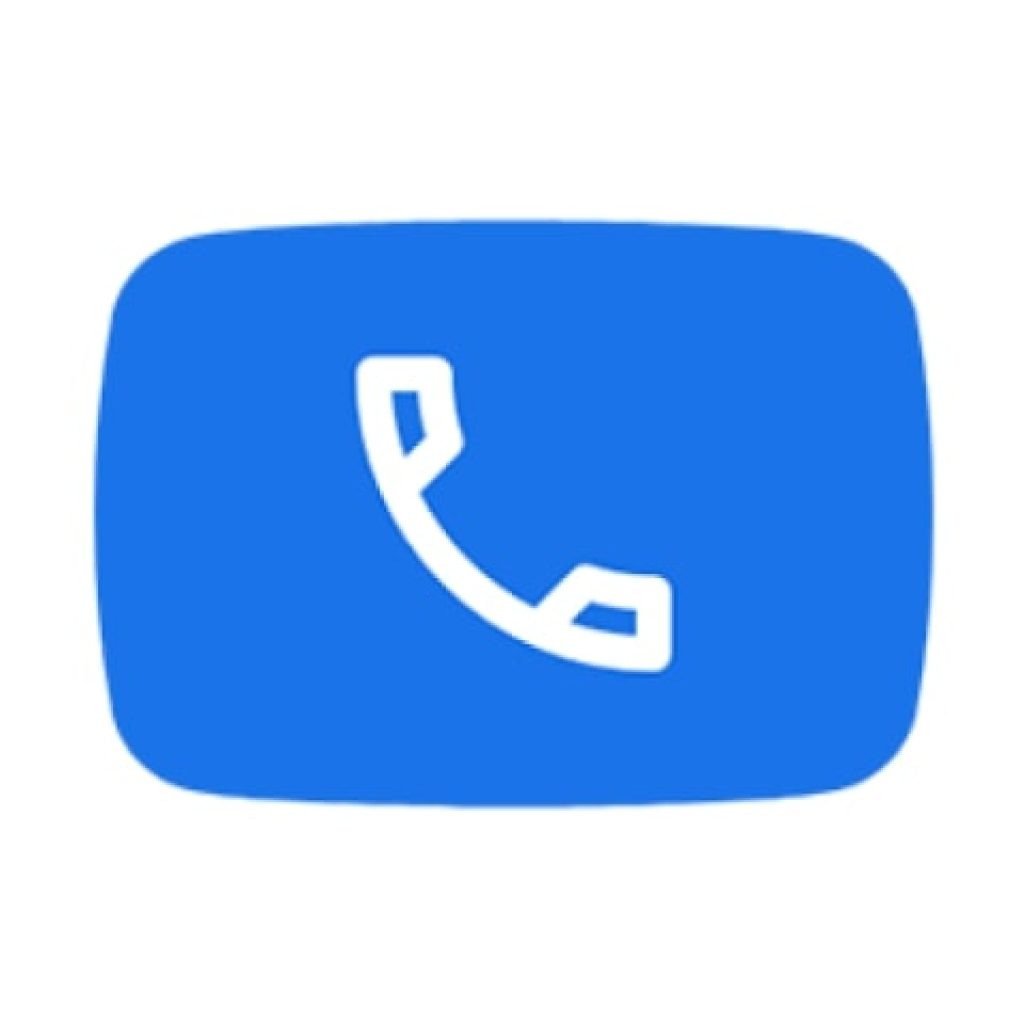 No way: Have you been called to a meeting by Ronaldo himself? Or maybe you were invited to Beyonce's party? If you think that's impossible, you're wrong.
With the Fake Call mobile app, you will definitely become the star of the evening. The app generates a fake phone call that looks natural.
After a short preparation, you will be able to pretend that you are communicating with a world-class star directly.
This is an interesting theme for a night out with friends, a party at a new company, or a casual family dinner. It's also a great idea for a good excuse to leave a boring meeting or end date.
Fake call allows you to use as a fake interlocutor not only people you know from your contact list. Change the identifier and supply it with truthful details. This kind of hoax is difficult to uncover in advance.
Record your voice so you can use it at the right moment. Get the call as soon as you create it, or specify the right time. The fake call will show up in the call log and become irrefutable evidence in your favor.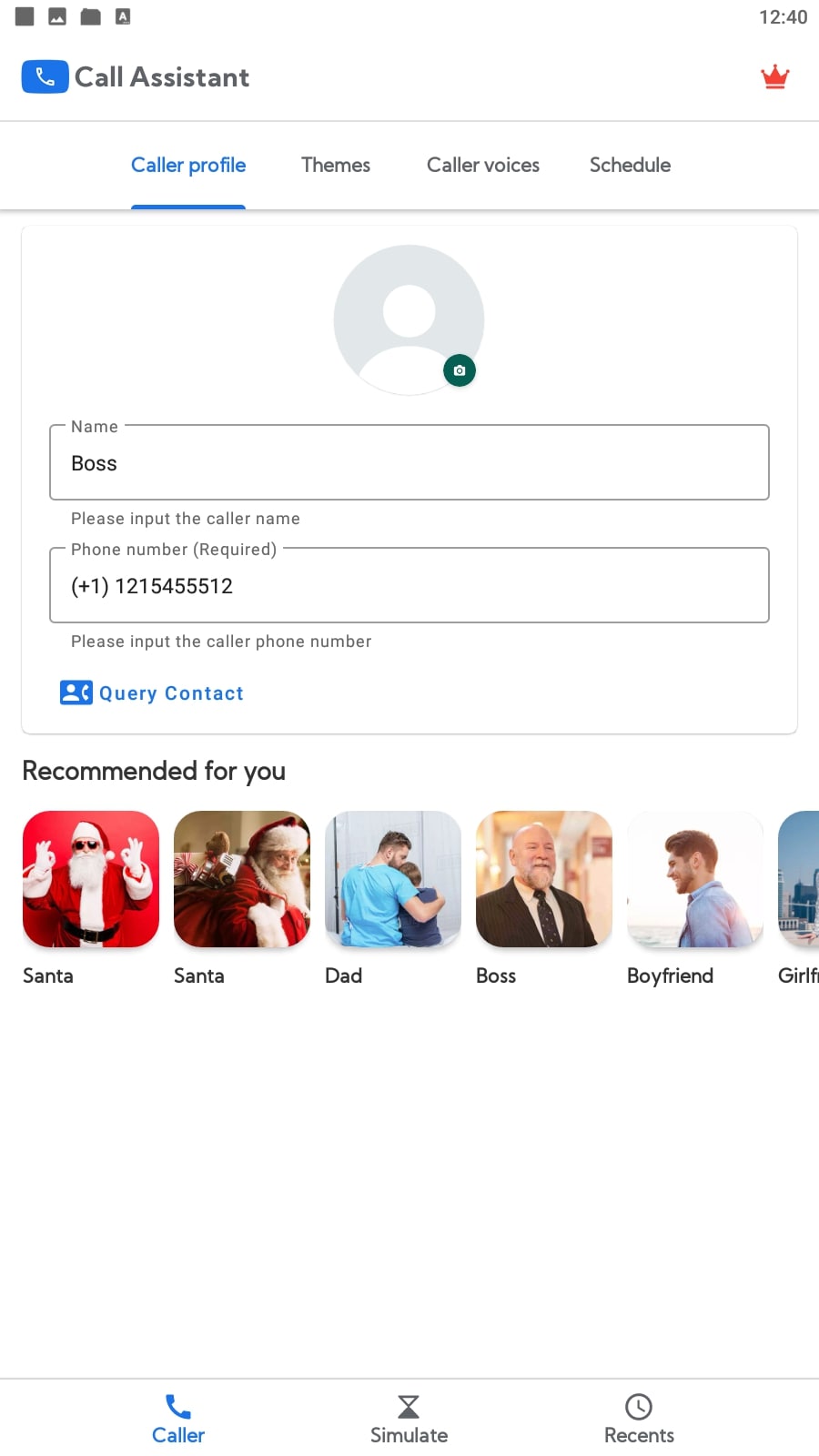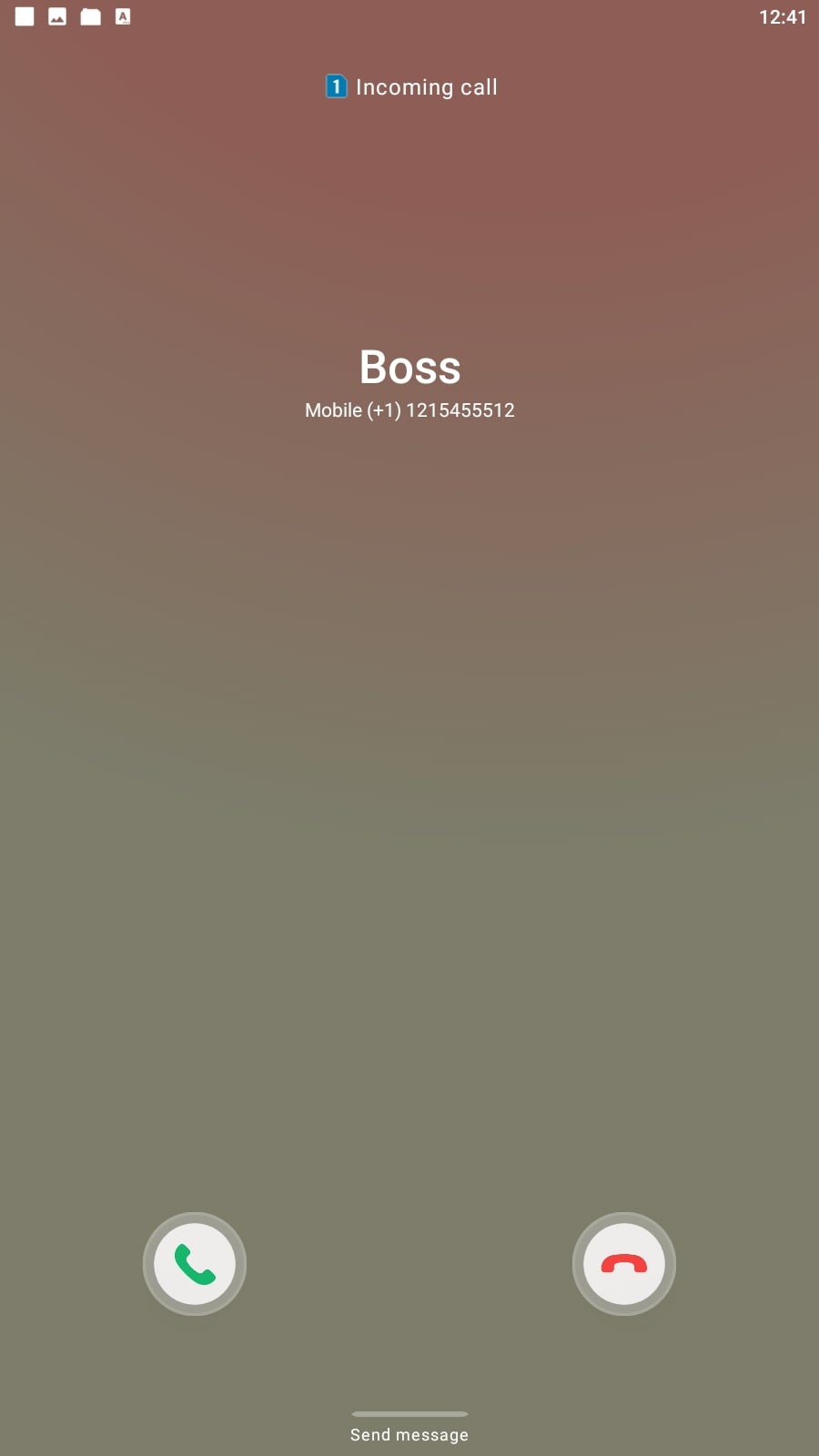 The app requires no lengthy preparation or payment. Enjoy a cheerful joke and share an interesting idea with your friends.

Fake Call & Prank Calling App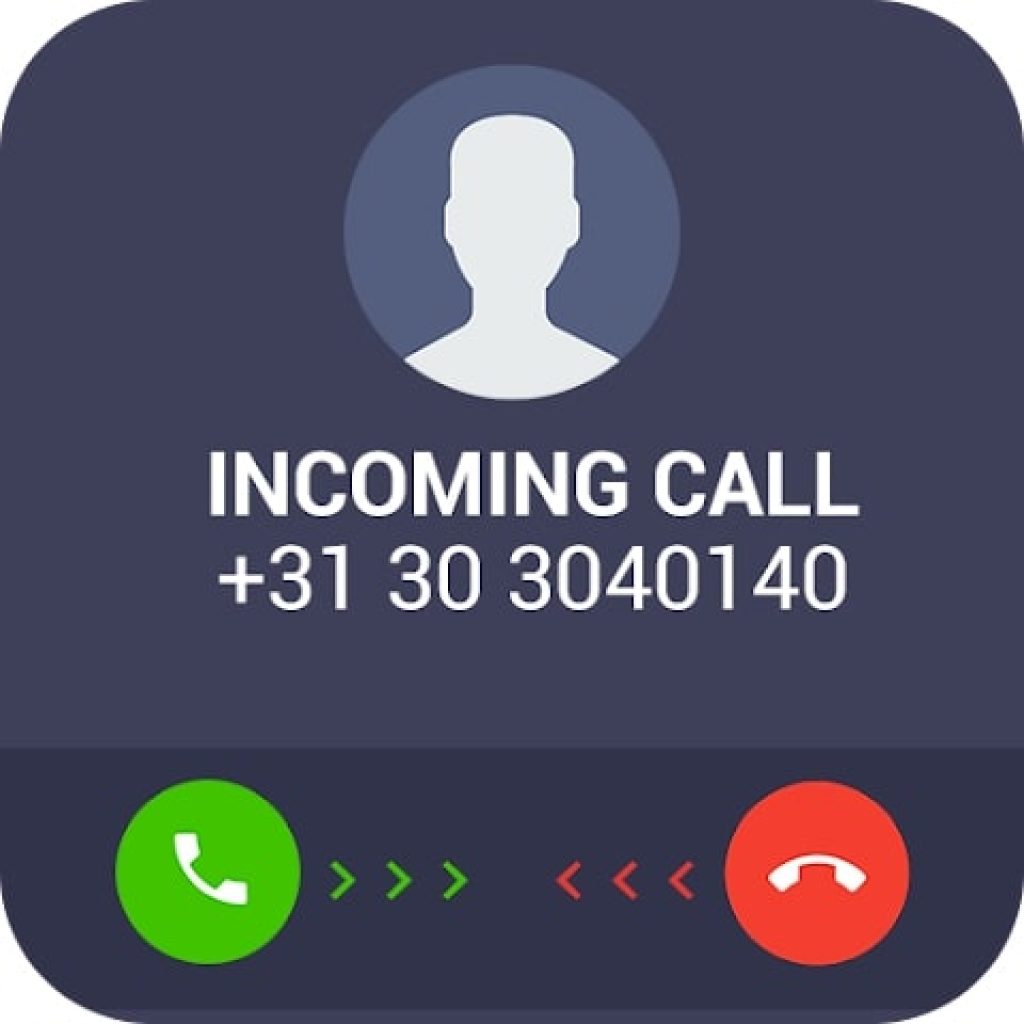 This app will help you create the perfect prank for any situation. Do you want to create a relaxed atmosphere in a new company? Or surprise your friends in an unusual way? With this app, the Prank Call will become as realistic as possible.
Everything depends on your imagination. You can have a personal conversation with Leonardo DiCaprio, introducing him as your uncle. Or sign up for a manicure with Madonna.
You can get a call from anyone, even if their number is not in your contact list. Let your friends, colleagues, and family members really believe what's happening right in front of their eyes. The app is easy to use. You are separated from a fake call by a few simple steps.
First, you must select the number of the subscriber or enter it manually. Set the wallpaper and ringtone according to your preferences. Choose the exact time at which you would like to hear the incoming call. Done: pick up the handset to listen to the prepared recording.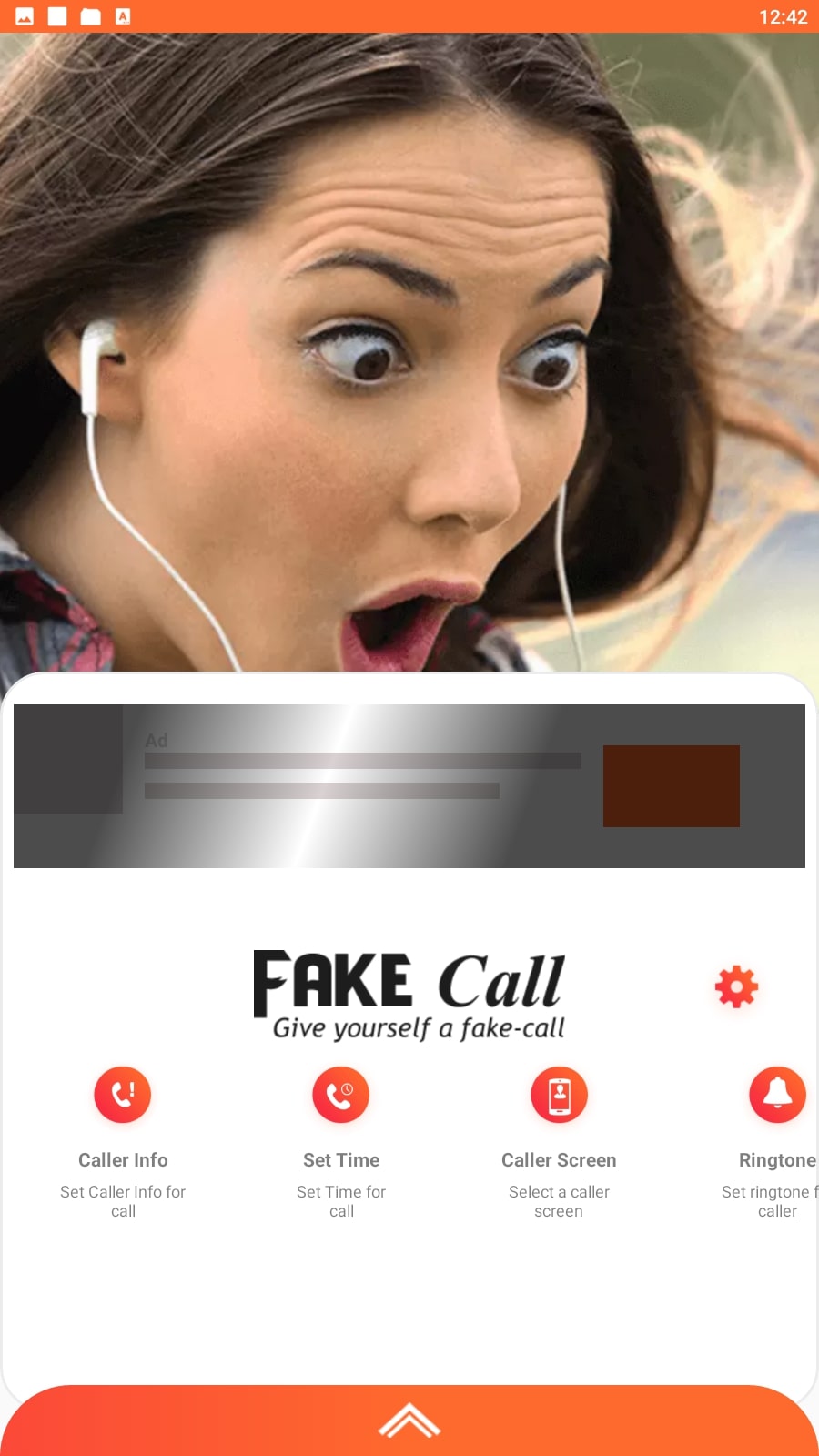 All calls made through this app will be displayed in your call log. Show it to those who still can't believe the reality of what's going on. Remember that this app will not help you talk to a real person. It is only needed for humorous purposes.

Fake Caller ID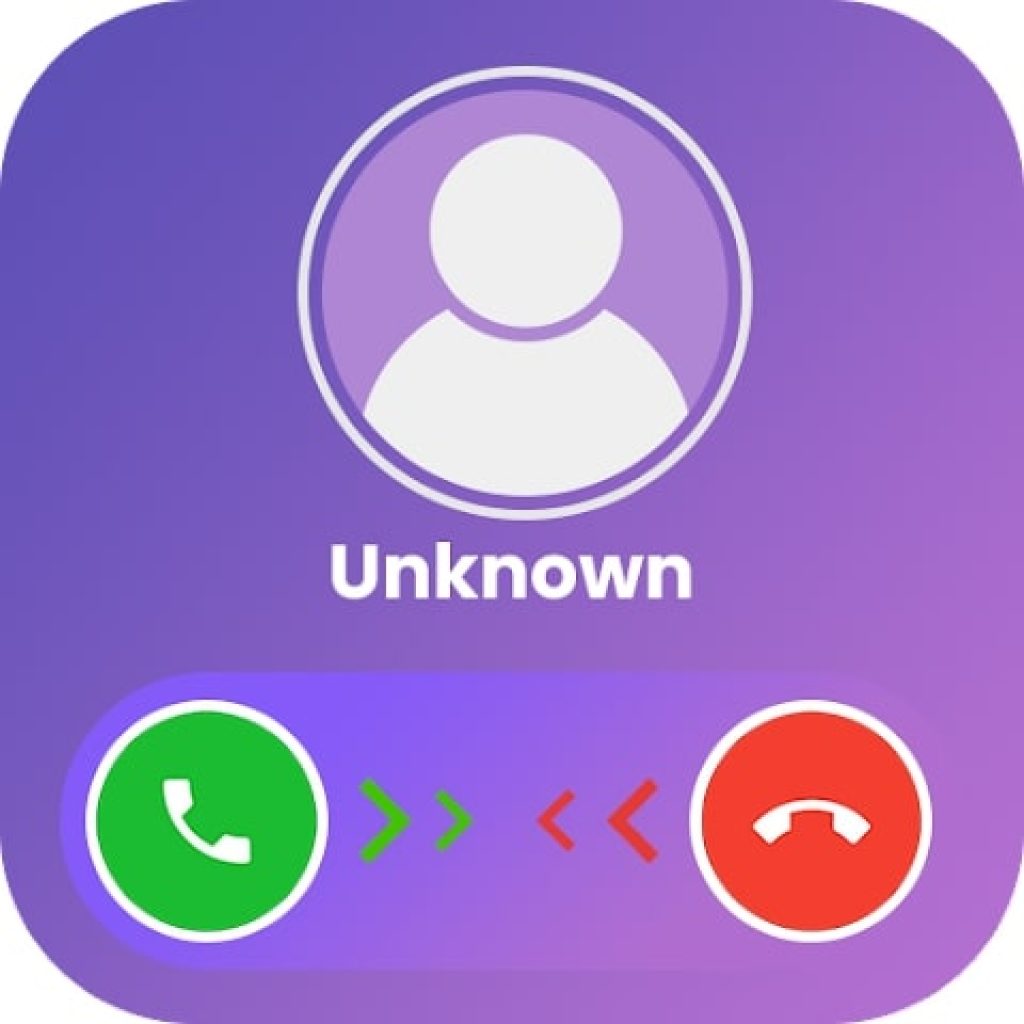 Do you want to learn a new way to prank your acquaintances? Then you just need the Fake Caller ID app.
Make people around you believe that right now you are having a conversation with a representative of world sports, a famous blogger, or a musician.
Tired of the endless jokes about your lack of a girlfriend? Get a call from the most beautiful lady at your university. After such a performance, the amazed public will not recover soon enough.
The app is easy to use. Besides, it is absolutely free. Choose the character you are interested in, and choose the topic of the conversation, and the time of the call.
With a handy timer, you can get a call right away or delay it by a certain amount of time. Done: don't forget to pick up the phone and make an amazed face.
The call screen is completely at your disposal. Choose your wallpaper, caller name, and ringtone. Nothing can stop you from pretending that this is the most important conversation of your life.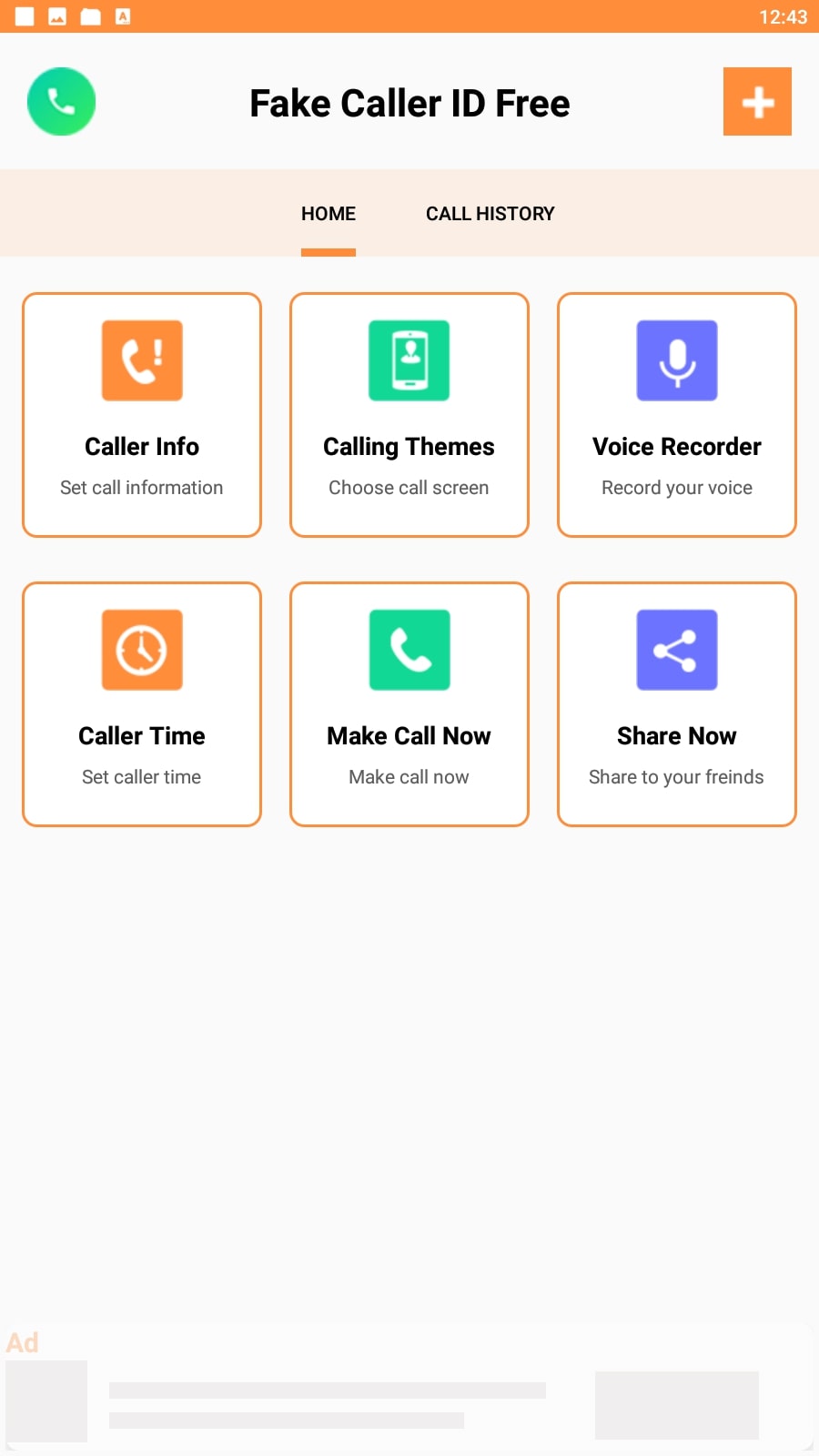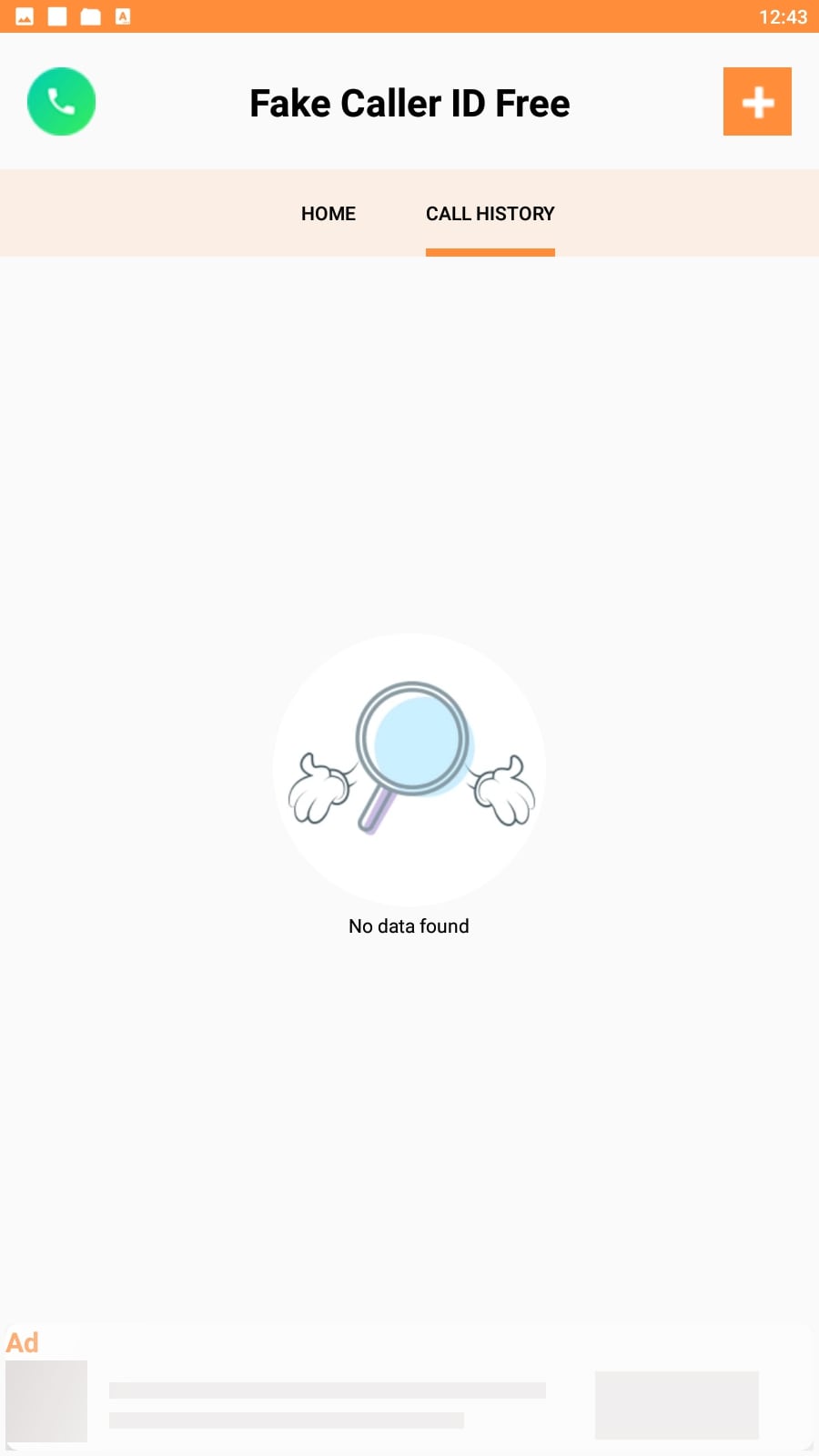 Change the call from the policeman, your neighbor, who is talking about the flood in your apartment. You'll have a great reason to leave an uninteresting meeting or study session right now.

Fake Caller ID – Prank Dial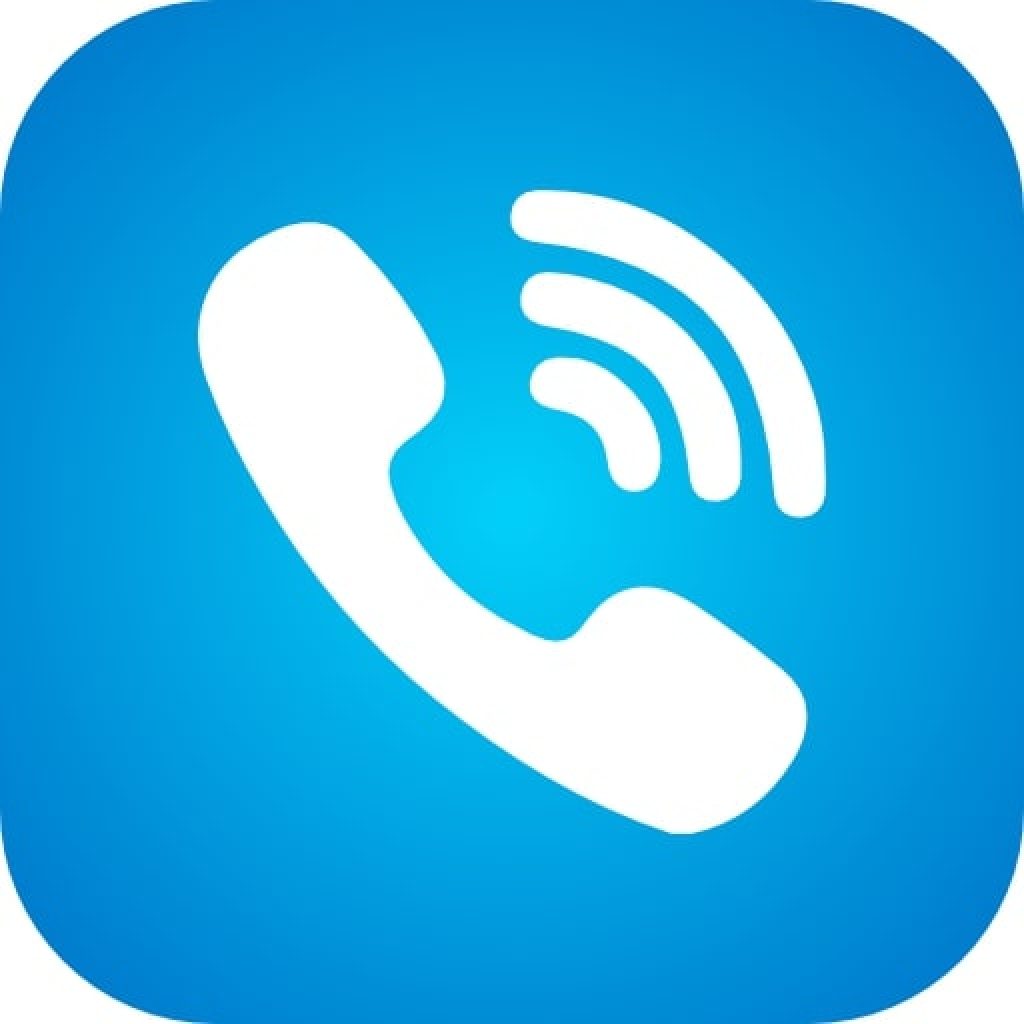 With the Fake Caller ID app in your pocket, the fun is guaranteed. Get a great chance to prank the whole company.
Afraid no one will believe you? The app generates an incoming call that exactly copies the real call. The screen, sound, and voice imitations are all of excellent quality.
You don't even need to buy a paid subscription because the app is free for everyone. You will understand the settings of the call in a few seconds.
Your conversation partner can be anyone you like: your mom, an angry neighbor, or Brad Pitt. Surprise your friends with the most famous and rich people in the world. Put a picture of the caller as your wallpaper.
Record a voice call in advance, use the voice change option, and choose a convenient time. No problem to order the call right now. It will come just in time. Show the screen to your friends, pick up the phone, and start the conversation.
Use the app anywhere even without an Internet connection. Simulate an incoming call to use in a situation where you no longer have the desire to stay in the company.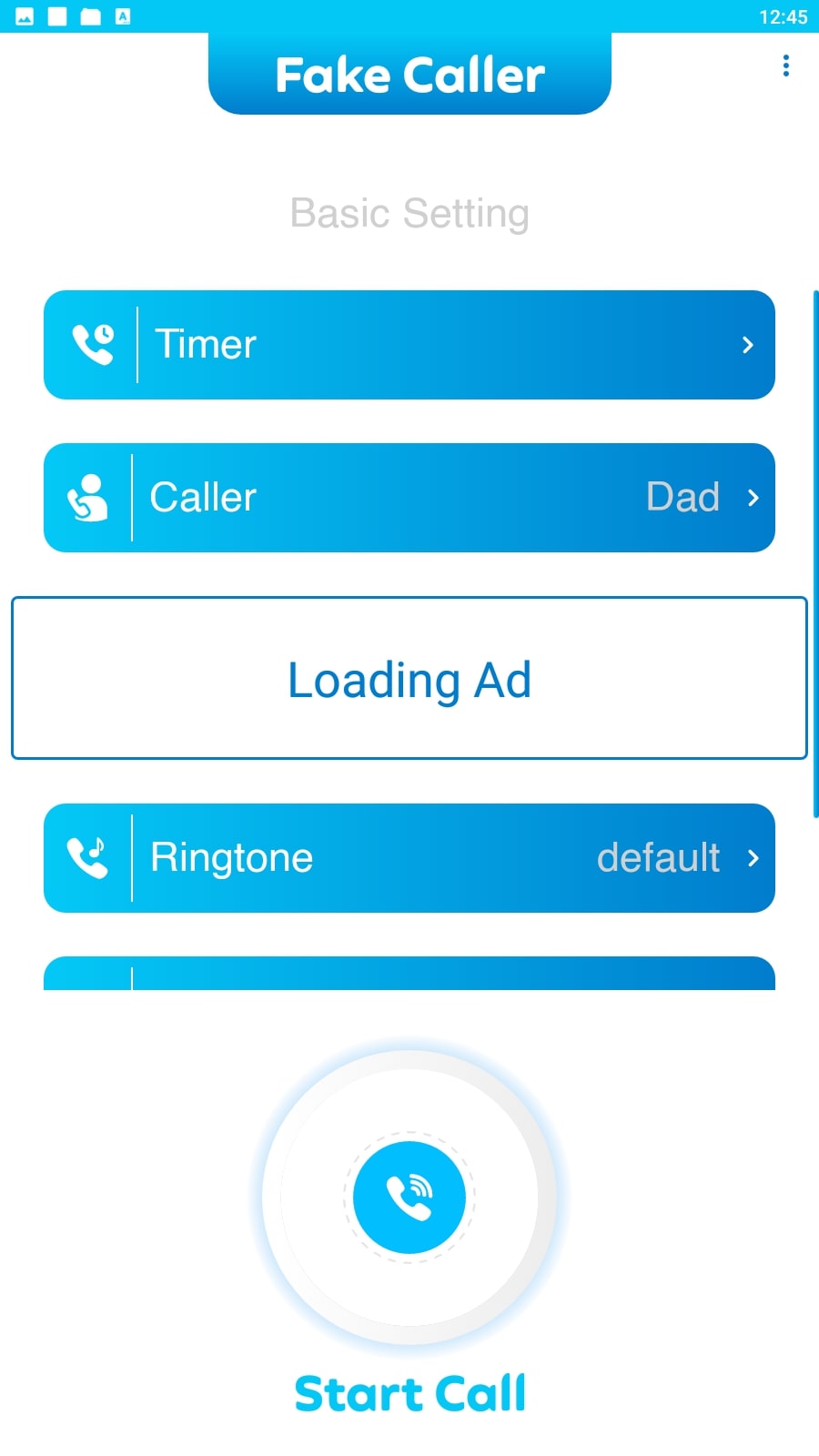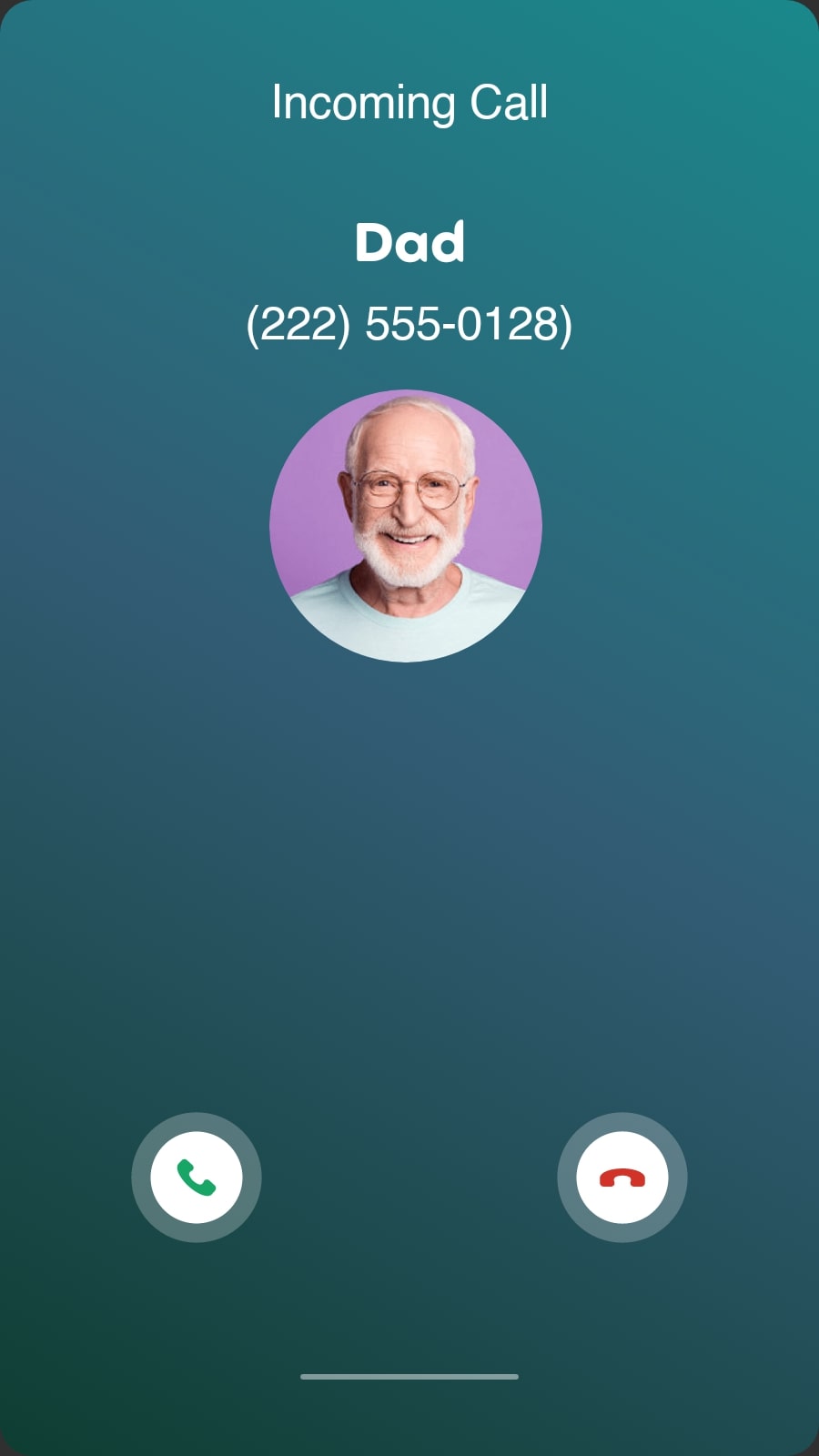 Leave a bad date without misunderstanding by having a valid reason for leaving. Fake Caller ID is suitable for electronic devices with Android 7.0 and above. Don't miss your chance to have fun with your friends.

Fake Call Voice Prank Friends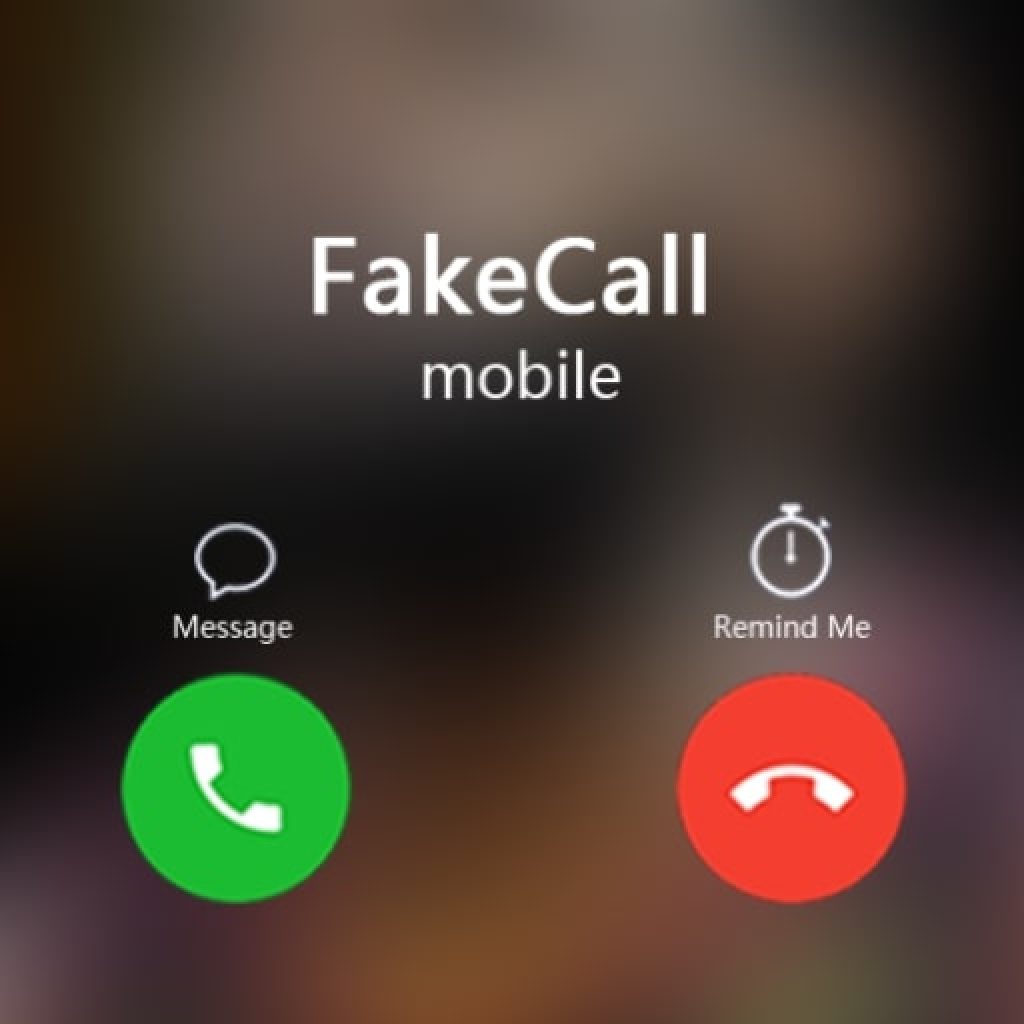 Funny and simple app for a great mood and new entertainment. Tired of old jokes? Want to try something new? With Fake Call from TsangWay Inc., it's possible.
Let your friends seriously believe that Jennifer Aniston is calling you. Become Beyonce's maid of honor. Or lead a special operation in the police department.
Now you can do anything. Get a fake call that replicates the real thing exactly. The screen, ringtone, and visuals completely match the incoming call.
Manually change the caller ID to assure your friends that what's happening is genuine. Act as if you're not at all surprised by the situation. Tell the gist of the prank to the others or leave them in the dark at your discretion.
Put the right picture and ringtone. The imitation voice of the caller of high quality will make believe even the most suspicious participants of the prank. You can use the app in any uncomfortable situation: a family meeting, a boring corporate party, or an awkward date.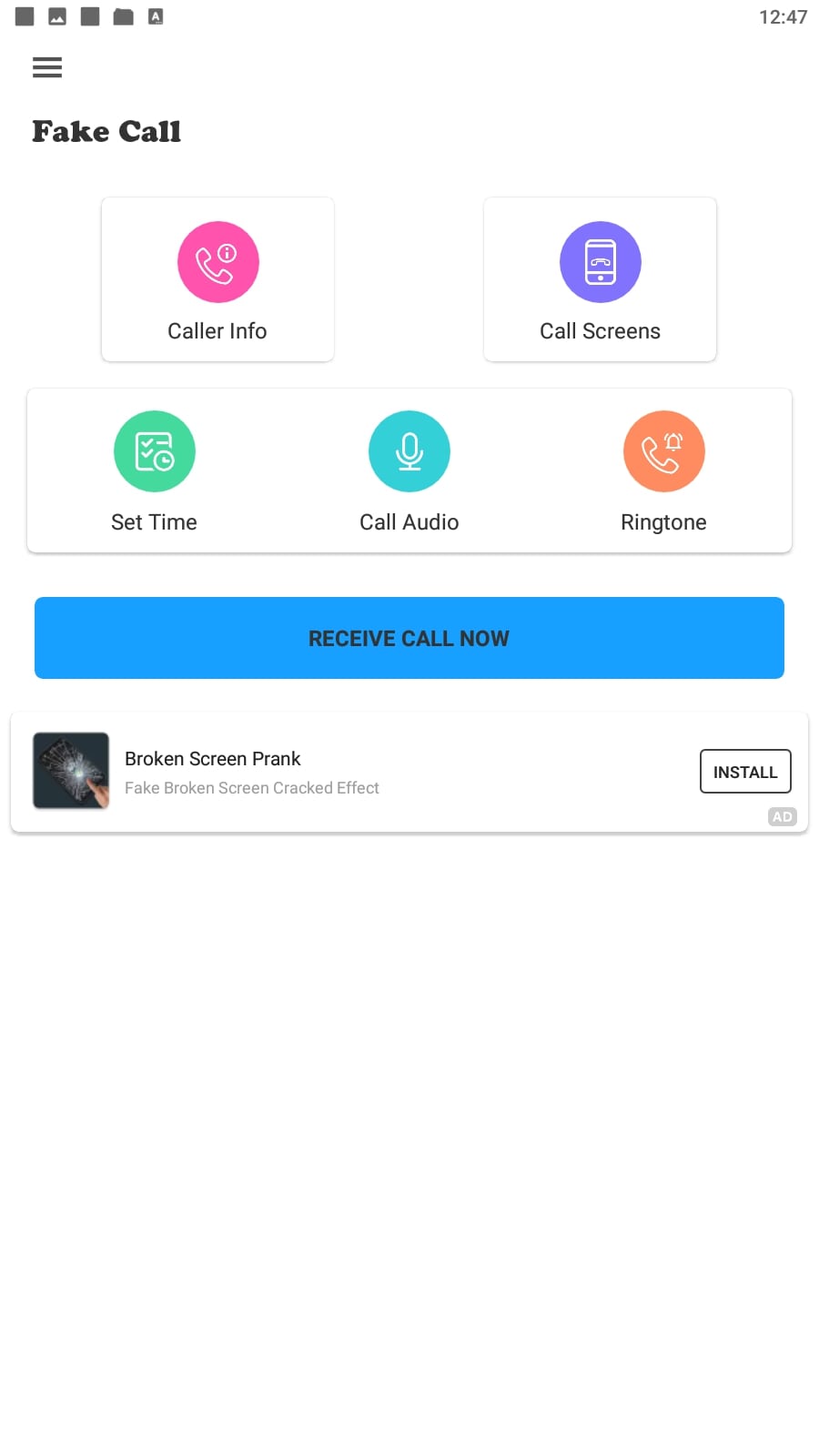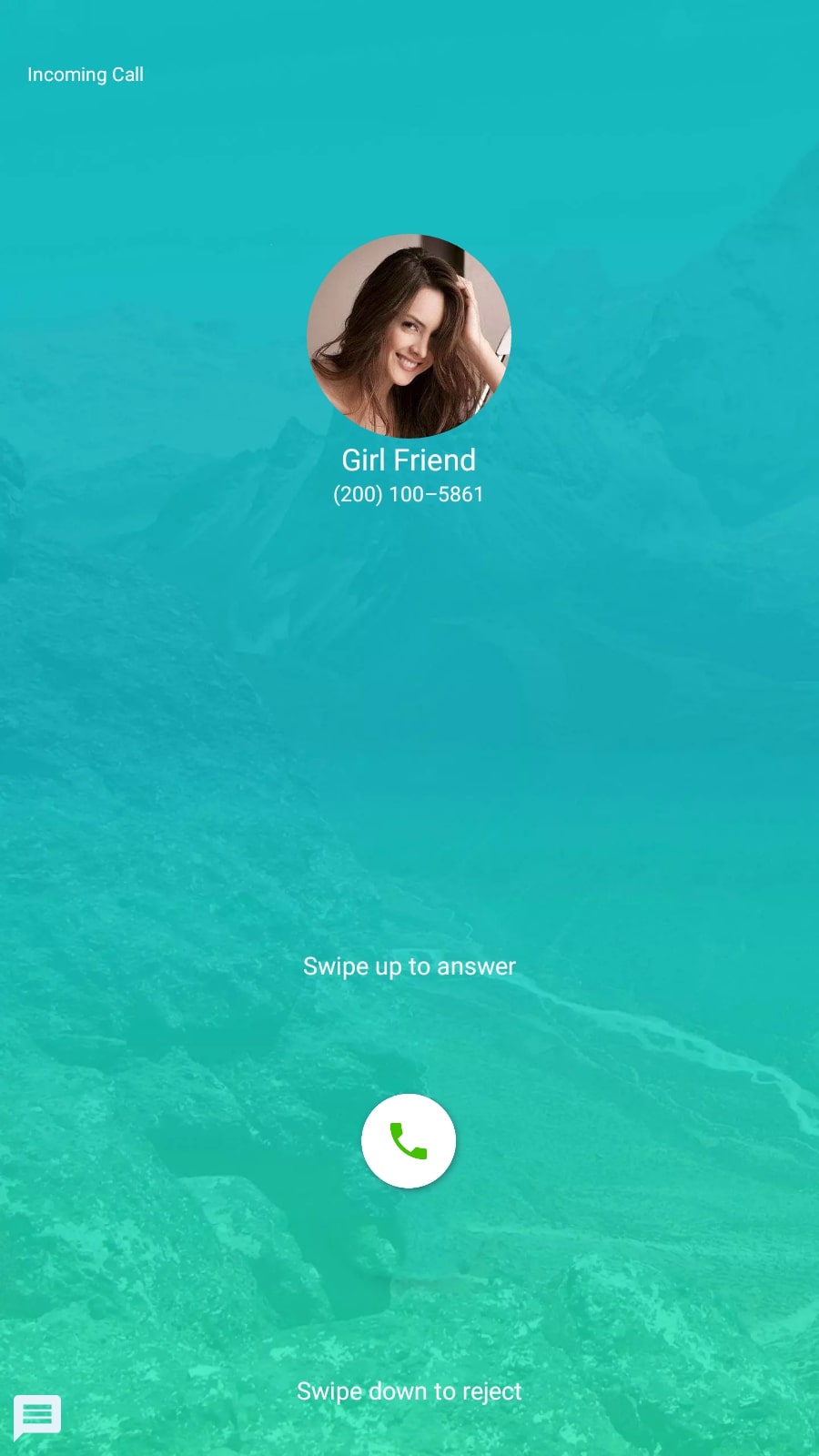 Get an urgent call from your boss or a call from your fictitious husband. Choose any convenient time to call. There's no limit to the number of calls you can make. You will find the maximum possibilities and interesting options in Fake Call.

You may also like: 11 Best Fake Number Apps for Android & iOS
Fake Call and Sms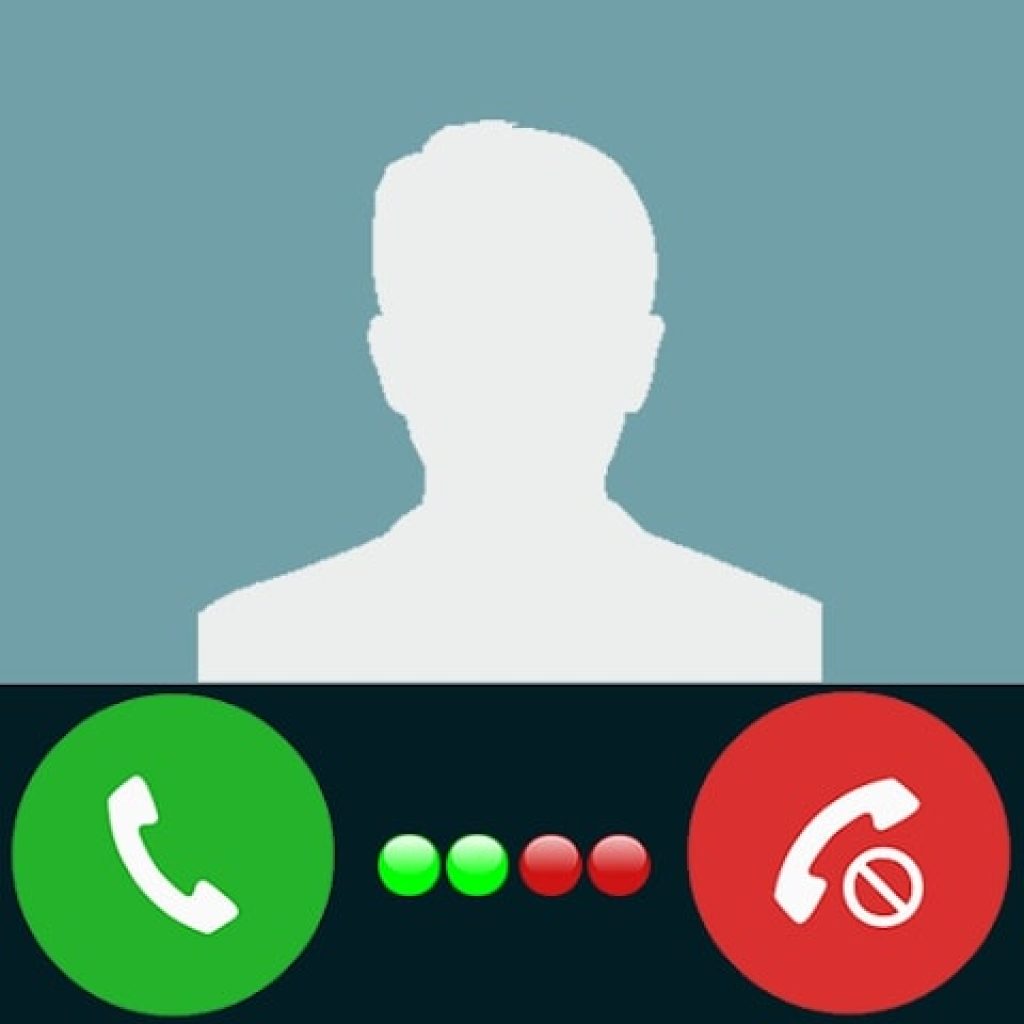 Master the next level of fake calls with the Fake Call and SMS app. Professional training for entertainment gives you the opportunity to become a real master of funny jokes.
Great app with no investment and no user registration. You can start using it for its intended purpose immediately after installation.
In order for you to keep the secret until the end, the name of the app on your phone will be changed to "Call Assistant".
The program works perfectly with the most popular brands of phones. It easily simulates a call on Xiaomi, Samsung, and Sony. Specify all the data about the caller, so that your friends do not have a single doubt.
You need to prepare an actual voice recording for the call, which will correspond to the prank scenario. When you press the "Answer" button, it will play automatically. In this case, you can record your voice and change it or use any other sound: siren, waterfall, loud shout.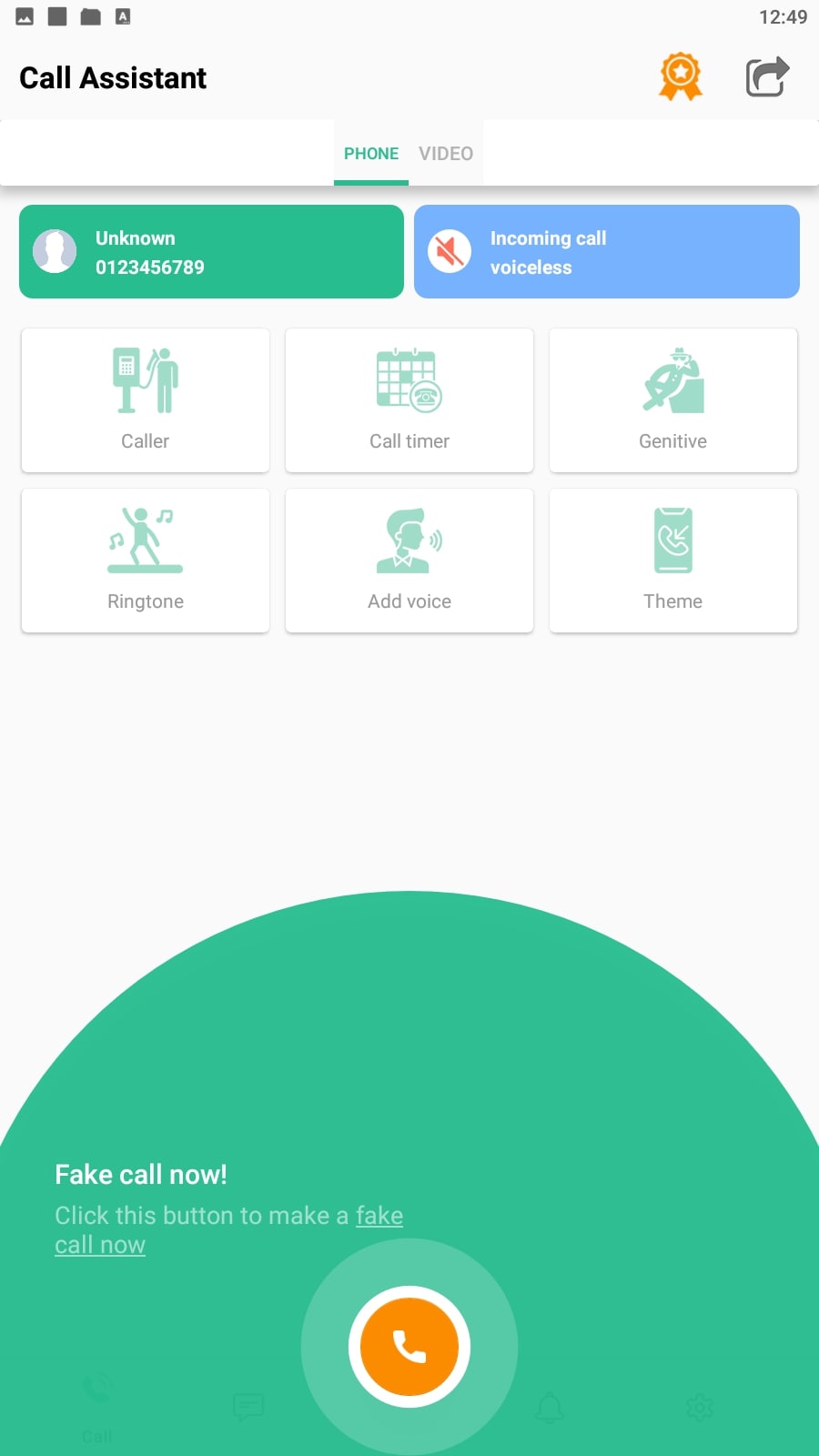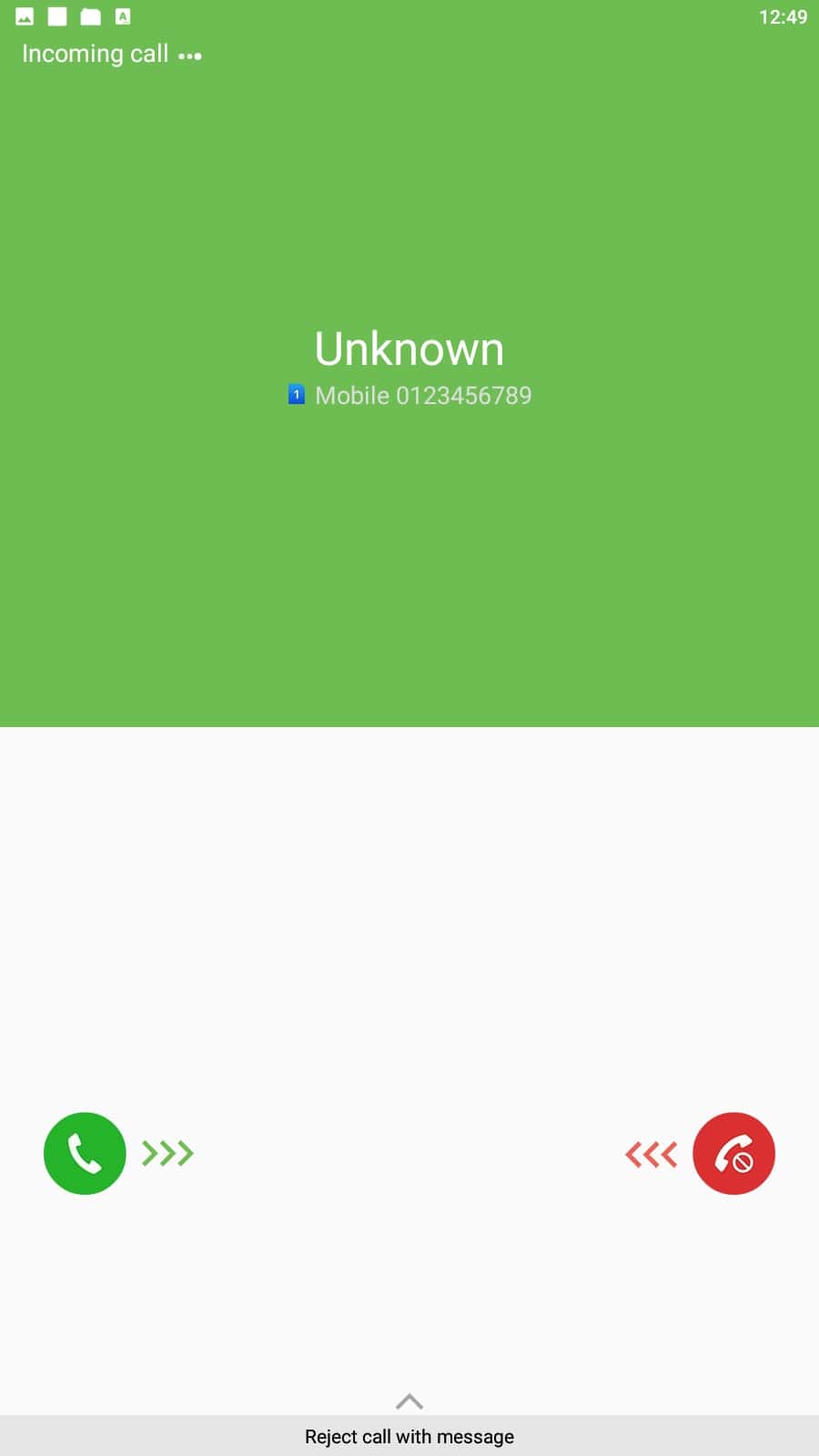 You can spoof not only calls but also text messages. All of them will register in your phone's folder as real. You also need to change the ID for them and set the time interval.

Fake Call Me!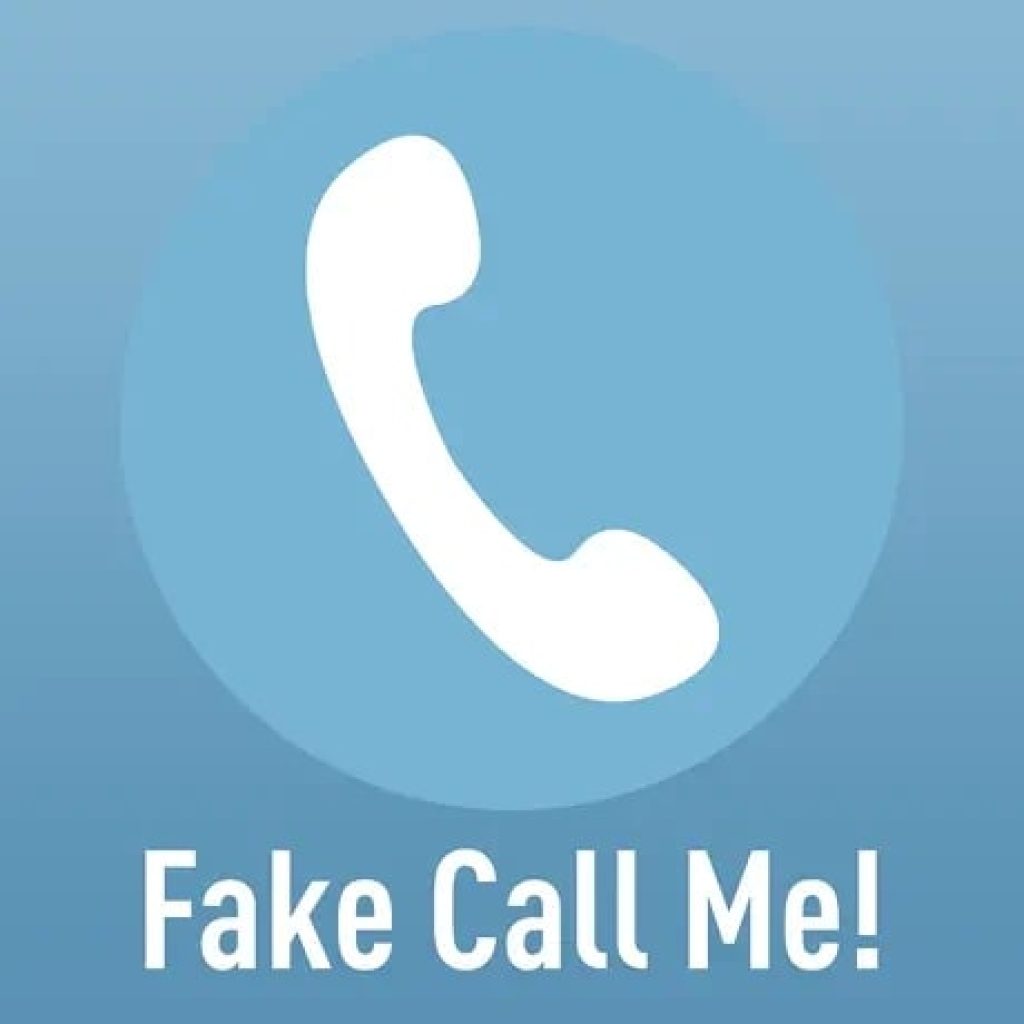 Leander Maguetas offers you an advanced fake call app. It allows you to receive mock calls from people you are unlikely to meet in real life.
Want to play the role of Johnny Depp's niece? Dream of flying to the Bahamas with Jay Z? What do your friends and family have to say about it? With Fake Call Me, you can find out the answers to these questions.
Fake calls anywhere, anytime. It doesn't take much time to plan a prank call. All it takes is a few minutes to get a chance to have a lot of fun. Imagine the funny faces on your friends when you say no to Justin Bieber on a date.
The app is designed to simulate calls and does not connect you to a real person on the other end. Use it for entertainment or to get an excuse to leave a meeting or lecture.
All calls made are displayed in your phone's call log, so the prank will look realistic from the outside. Allow access to your contacts and microphone, record the call, and indicate the exact time.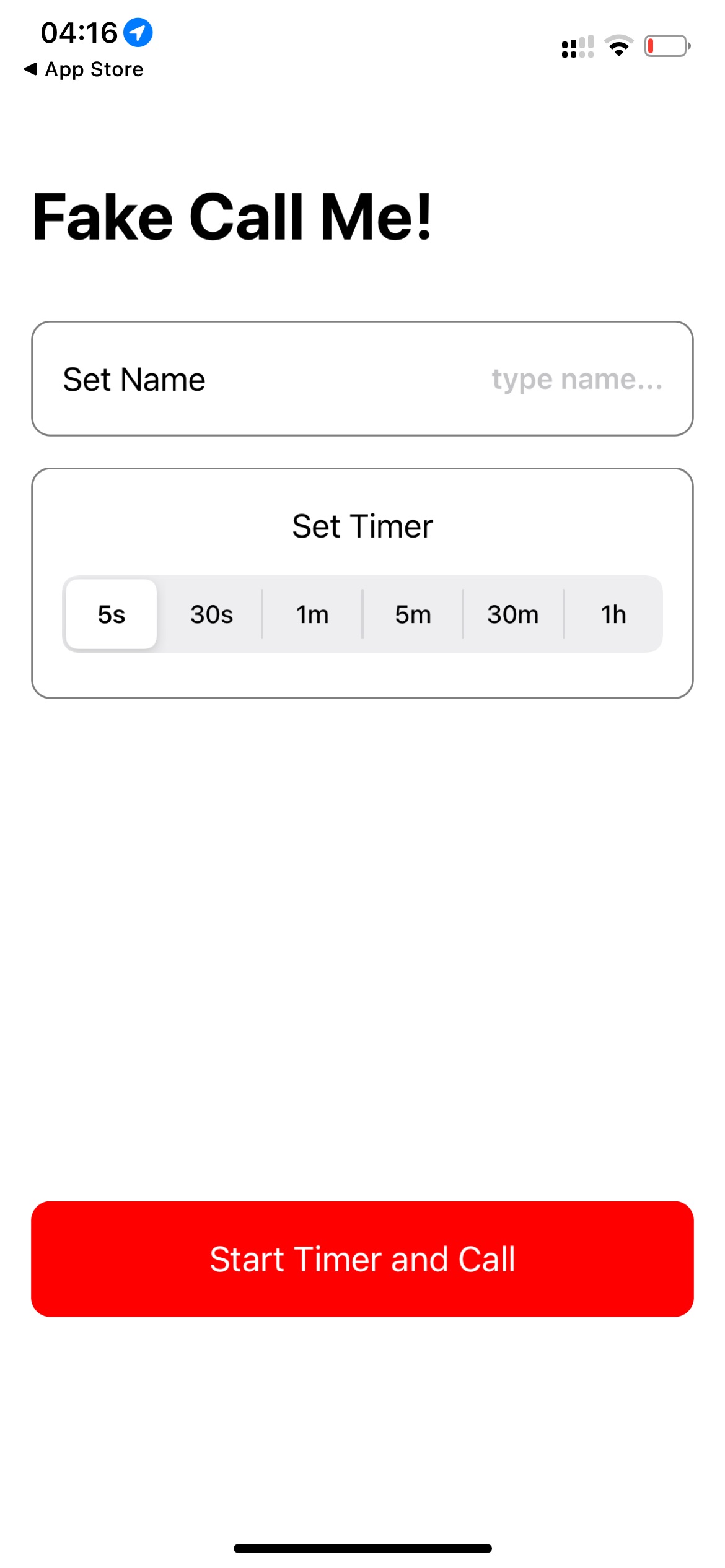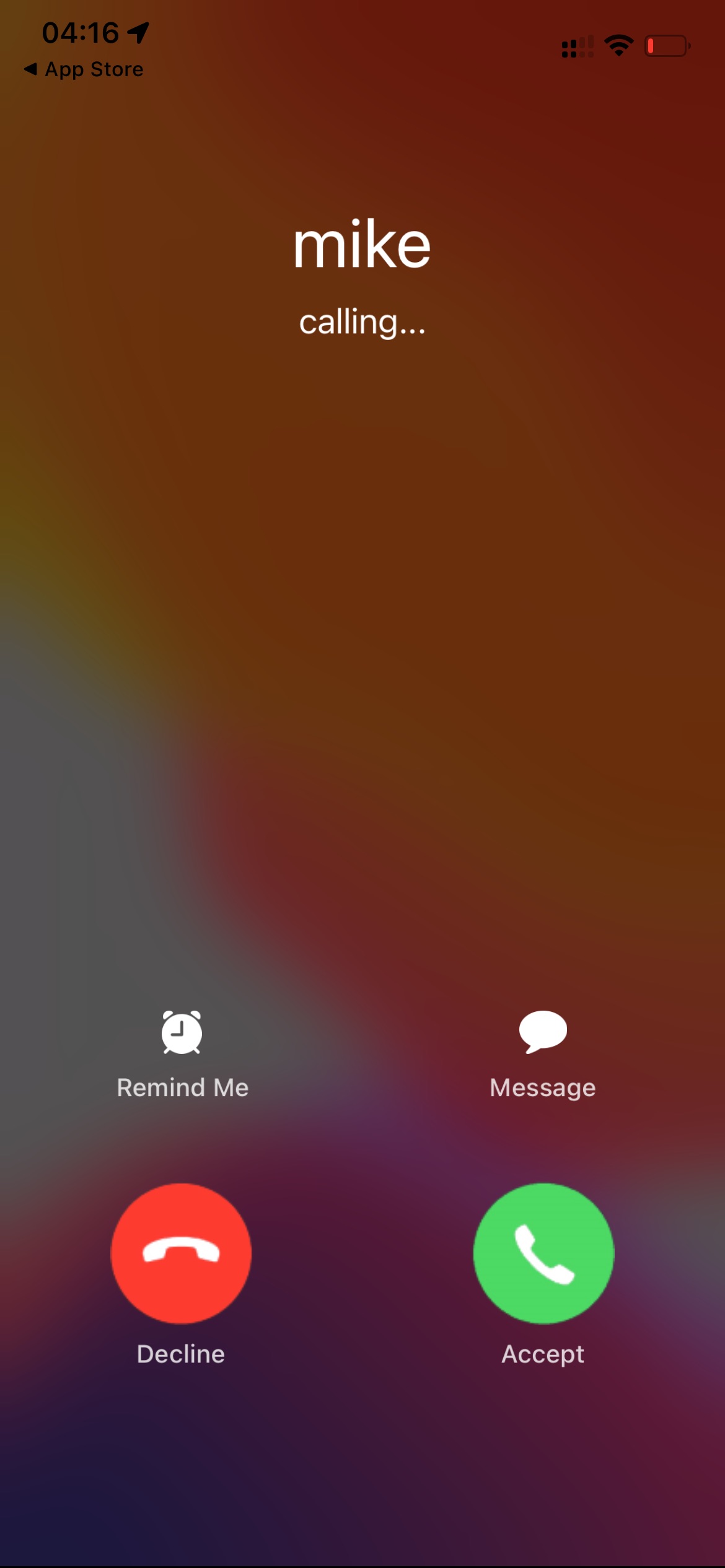 Look at the screen, and comment on this call louder so that everyone around you can hear it. Pick up the phone and act as if there is nothing strange or surprising.

Call Assistant – Fake Call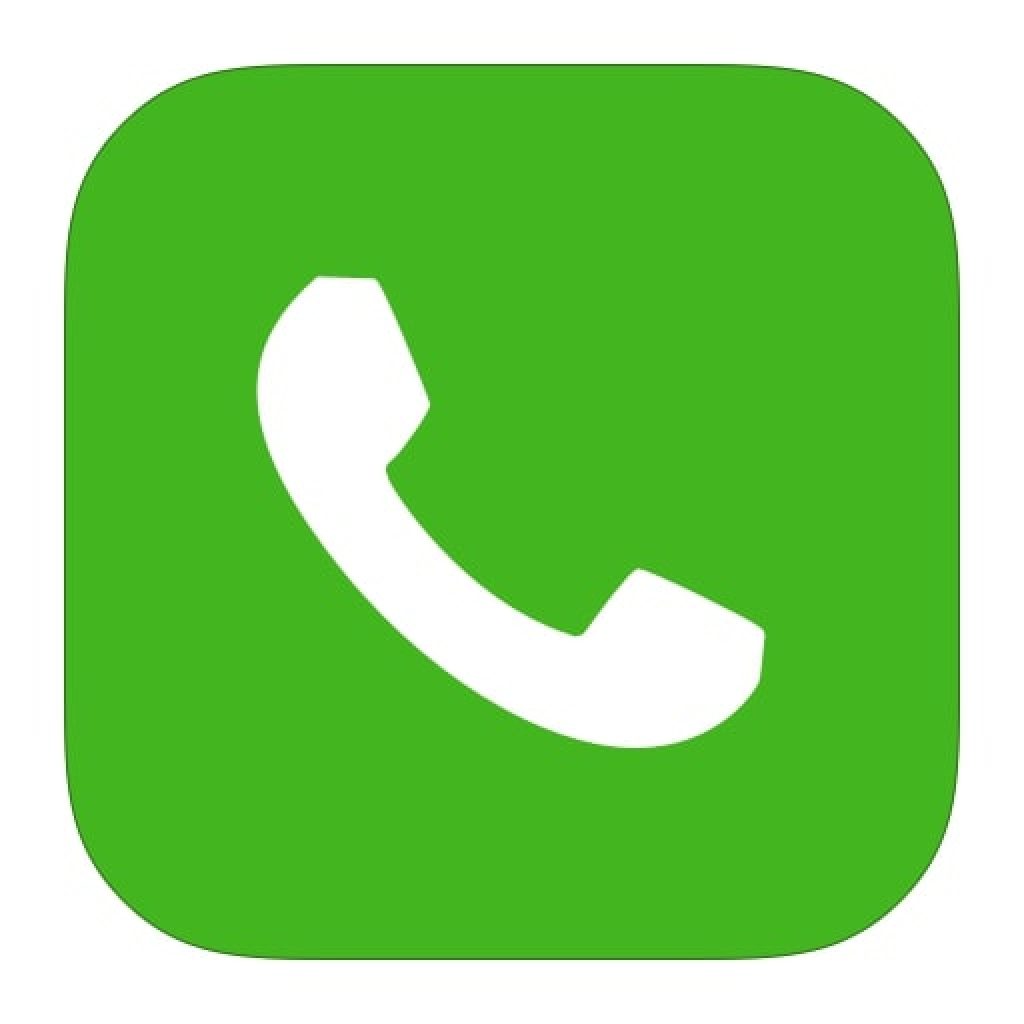 How can the Call Assistant app benefit you? First of all, you will get an original way to get away from any event. Use it to avoid a personal conversation or to leave a family gathering.
Your good reason will leave no doubt in the minds of those gathered, and you will get what you want without insults or excuses.
The app is also great for entertaining jokes and creative pranks. Just imagine: anyone can be on the other end of the line. It can be your idol, a classmate, or a relative.
A large set of tools helps to make the prank realistic in the shortest possible time. Just think of a plot and use your imagination.
Incoming call with Call Assistant has all the main attributes: phone number, caller's name, photo, and a separate ringtone. The preparatory stage takes a minimum of time due to the automation of the process. No charges, no Internet, no international bills.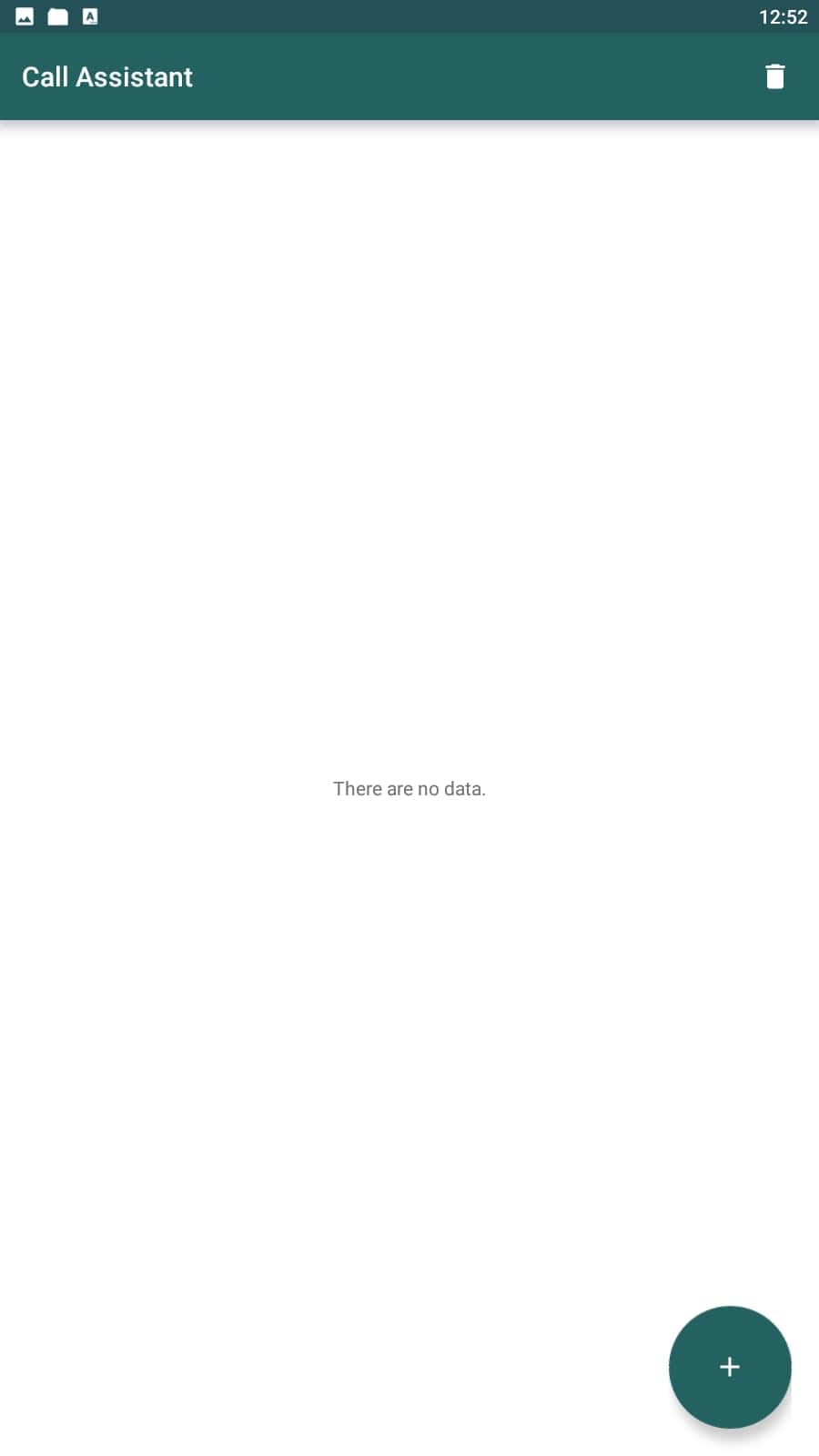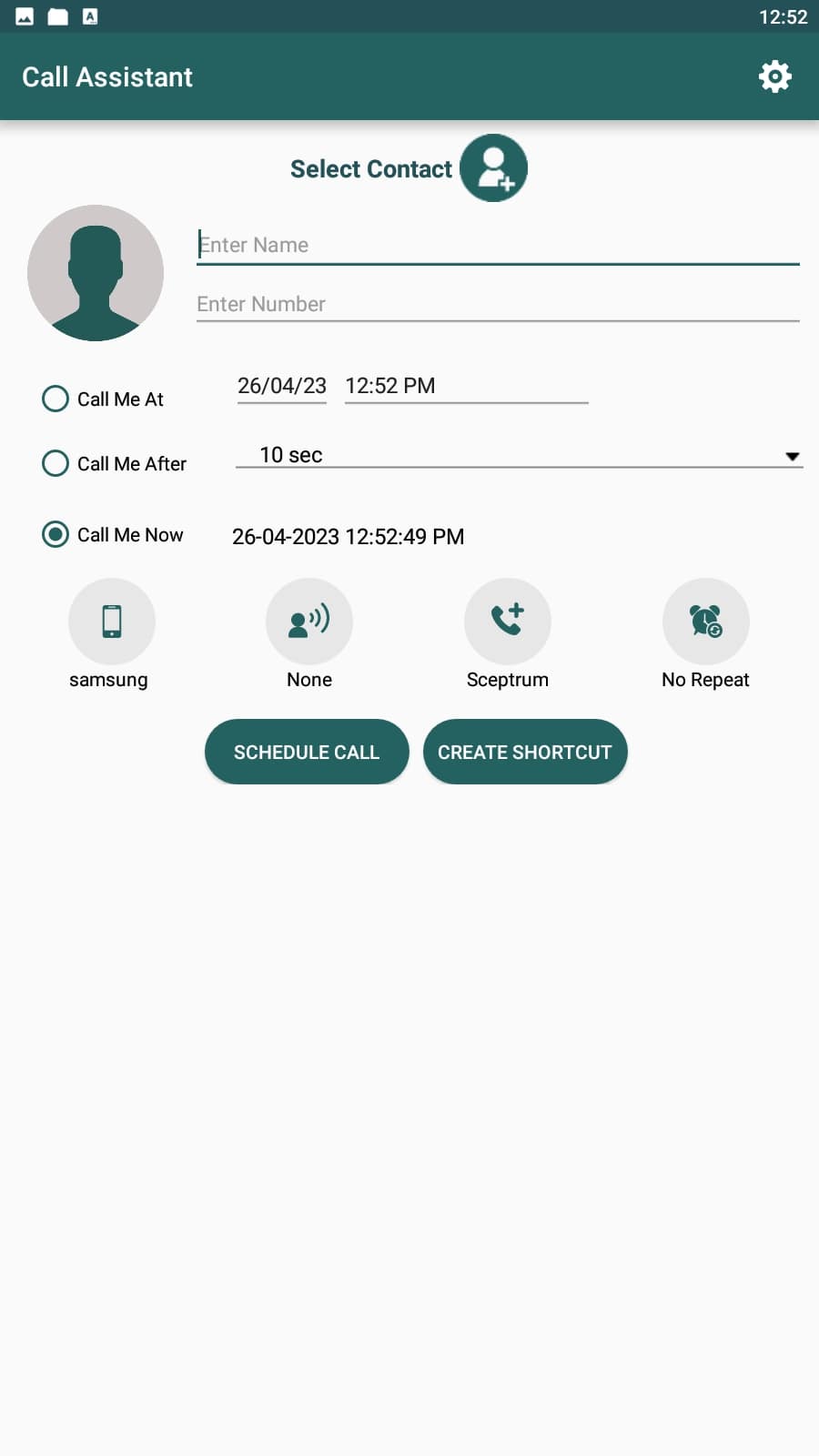 The app works in several languages, so it can be used by residents of many countries. Set the date and time, record the call, and get a real call on your phone. It will even show up in your call log. A great app to keep the whole company in a good mood.

Fake Call – Fake Caller ID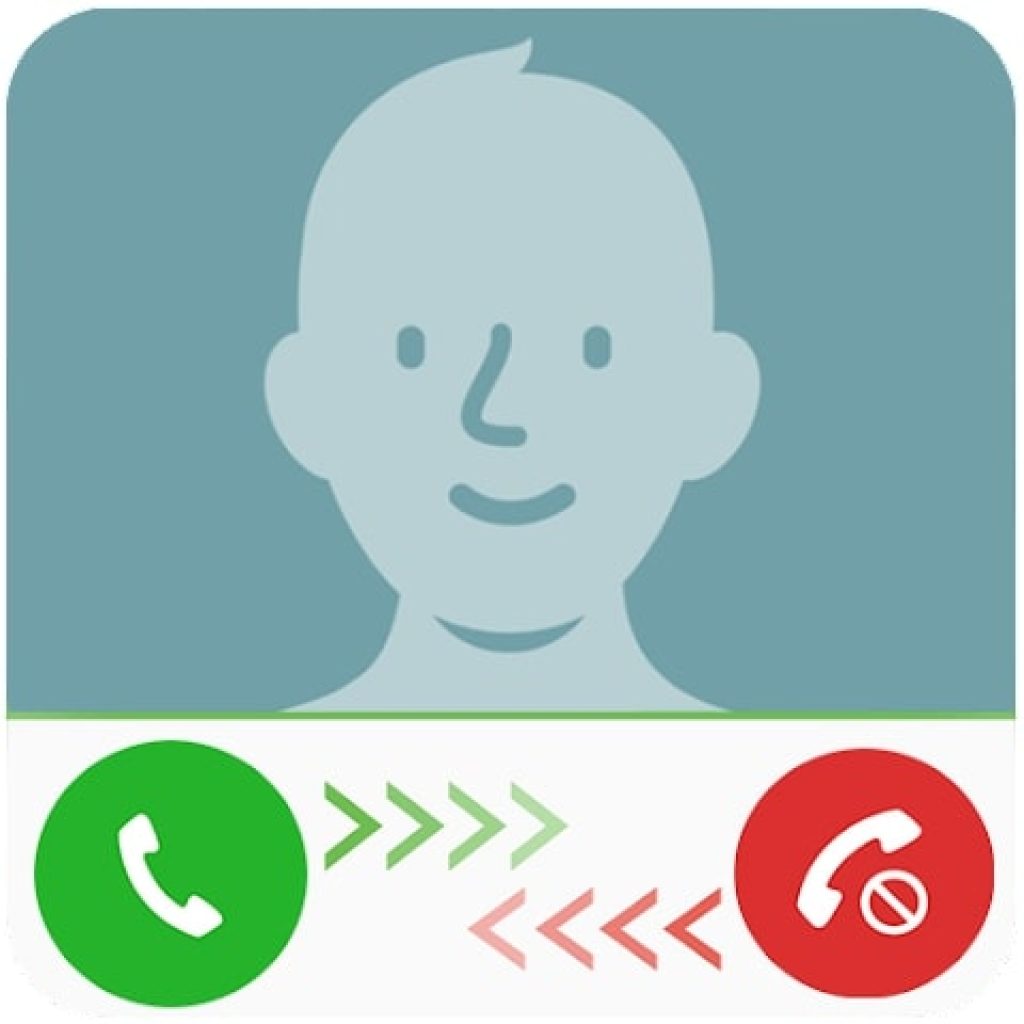 Improved app for fake calls on electronic Android devices. With it you will change the caller ID and you can get a real call from a movie star, sports master, and musician of world fame.
All it takes is a few minutes and your imagination. Laugh at your friends and family and get a chance to become a master of prank calls.
Get a chance to leave a protracted meeting or avoid an awkward conversation. No more asking your friends to get you out of a bad romantic date. Take control of the situation with a Fake Caller ID.
Use the app as many times as the situation requires. The whole process of setting up calls is automatic. You are required to install the app and create a new caller account. Choose a phone number from your address book or make up a completely new one.
Ready for a call from a Hollywood star? Want to reassure your friends you've already found your soul mate? Then write down the person's number and name and put the right photo.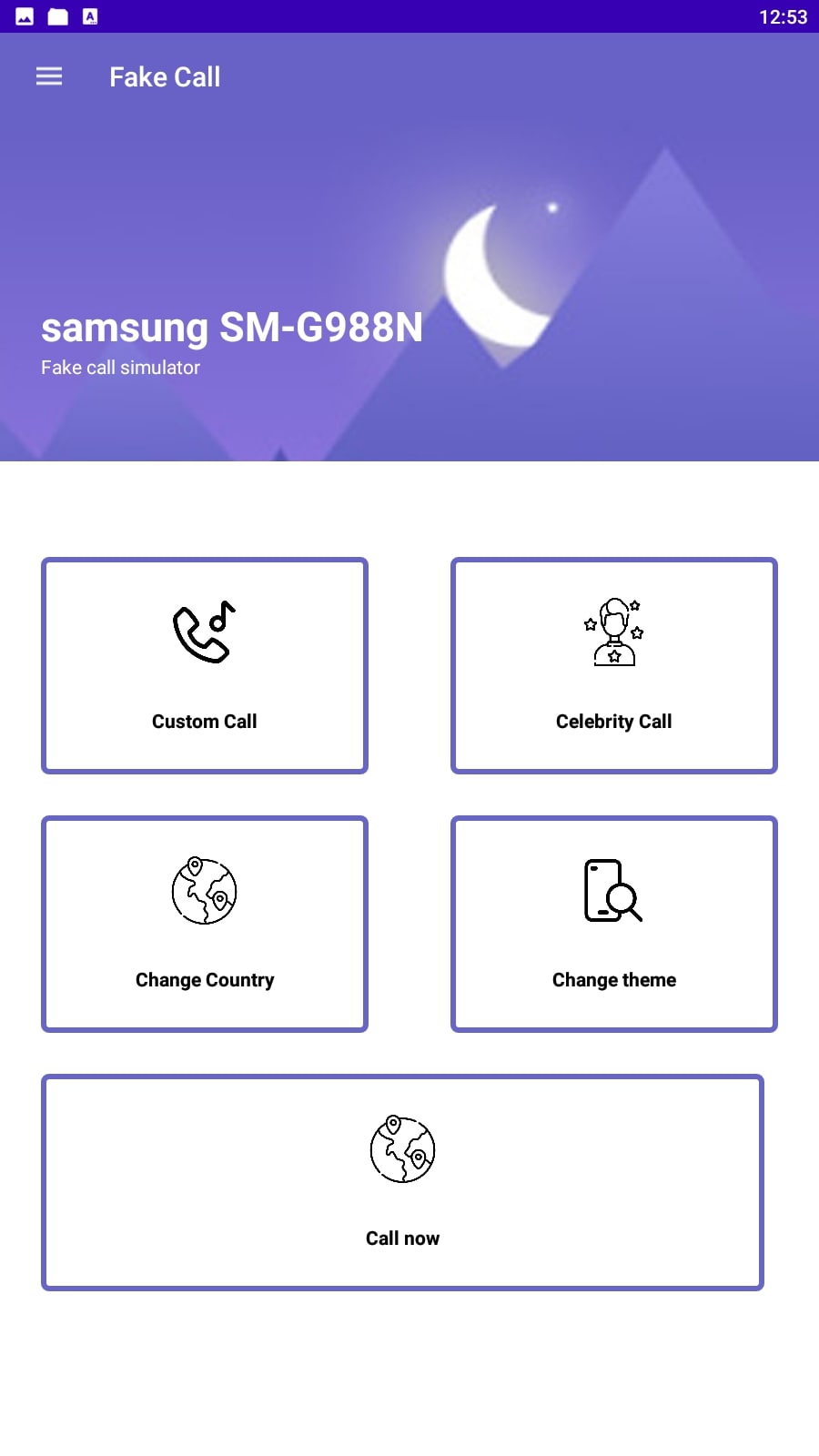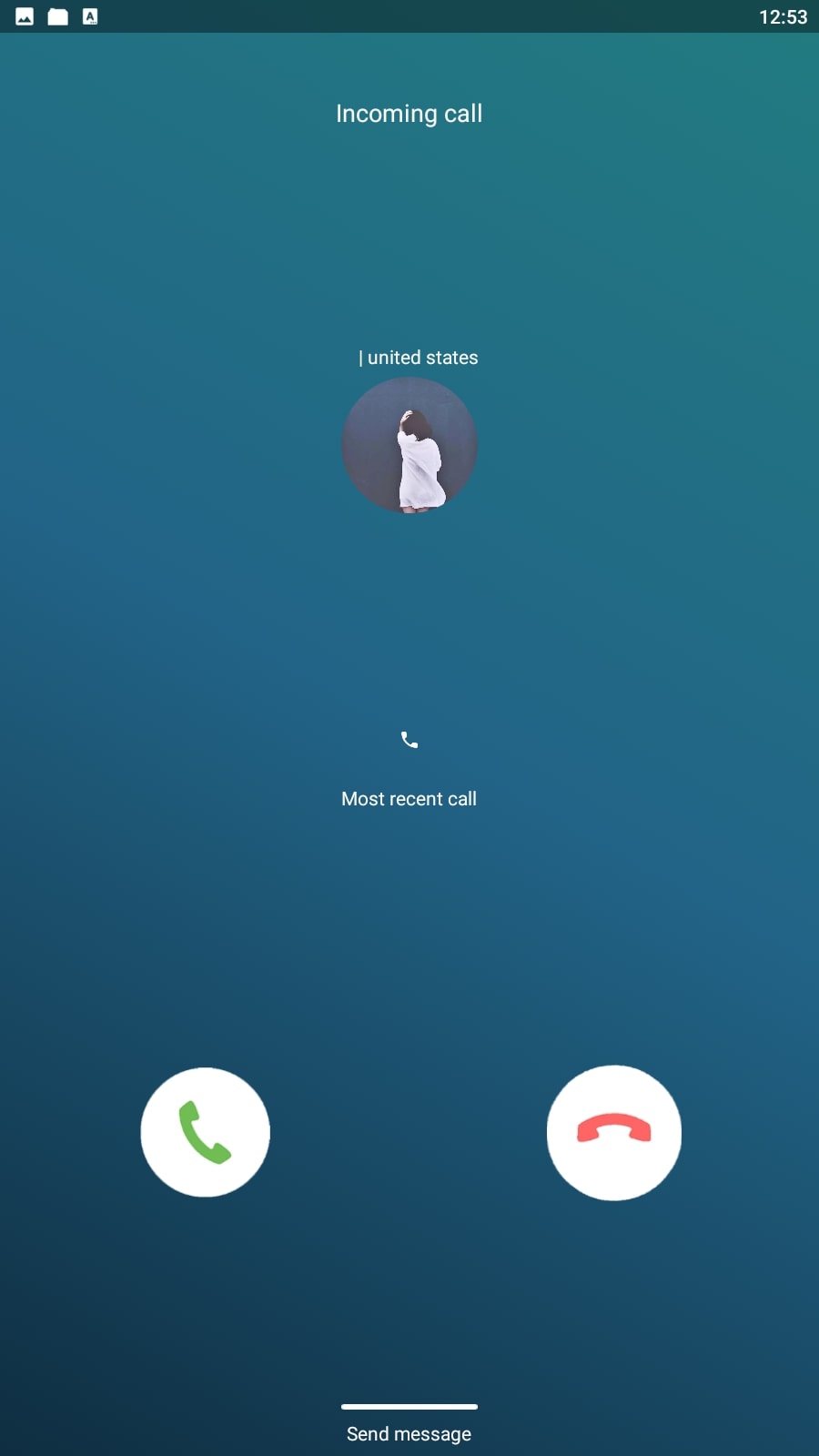 Use a timer for an exact countdown to start the call. Next, record your voice and change it to match your chosen character. Now everything is ready: pick up the receiver and accept the call.

Fake Call, Prank Call App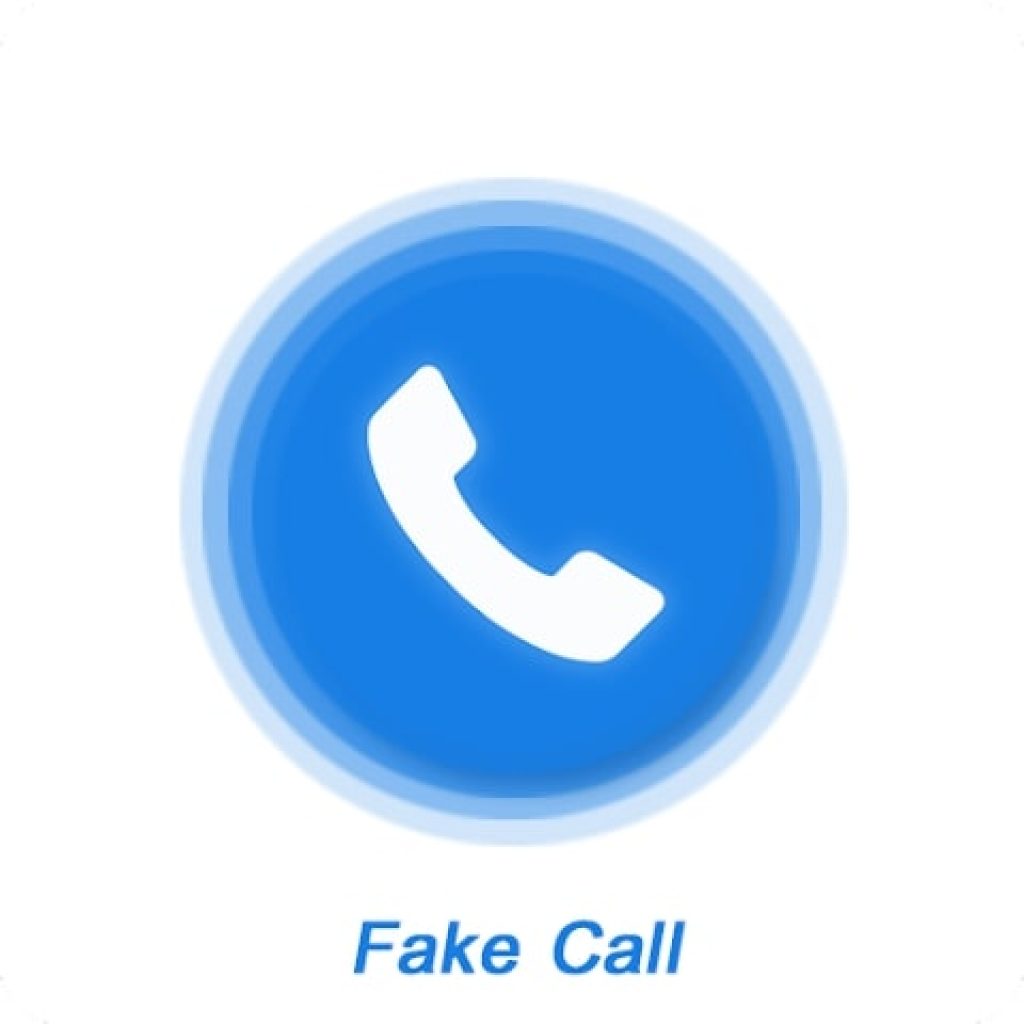 To be one step ahead of your friends, create unusual pranks with the Prank Call app. It's an easy and free way to make an interesting prank and cheer yourself and your loved ones up.
Are you frankly bored at a meeting with your relatives? Lighten the mood with a prank phone call. It's up to you to have an entertaining conversation.
Your relatives won't be able to say a word when they hear you flirting with Lady Gaga. Surprise them with an easy relationship with a minister or even the president.
Book a call from a pizzeria where massages are part of the service. Your caller could be anyone.
Your acquaintances will not be able to guess about the fake call. On the surface, everything will look natural. To start the prank, go to the app and prepare a new entry in your address book. Add a picture, ringtone, and phone number to the fake caller.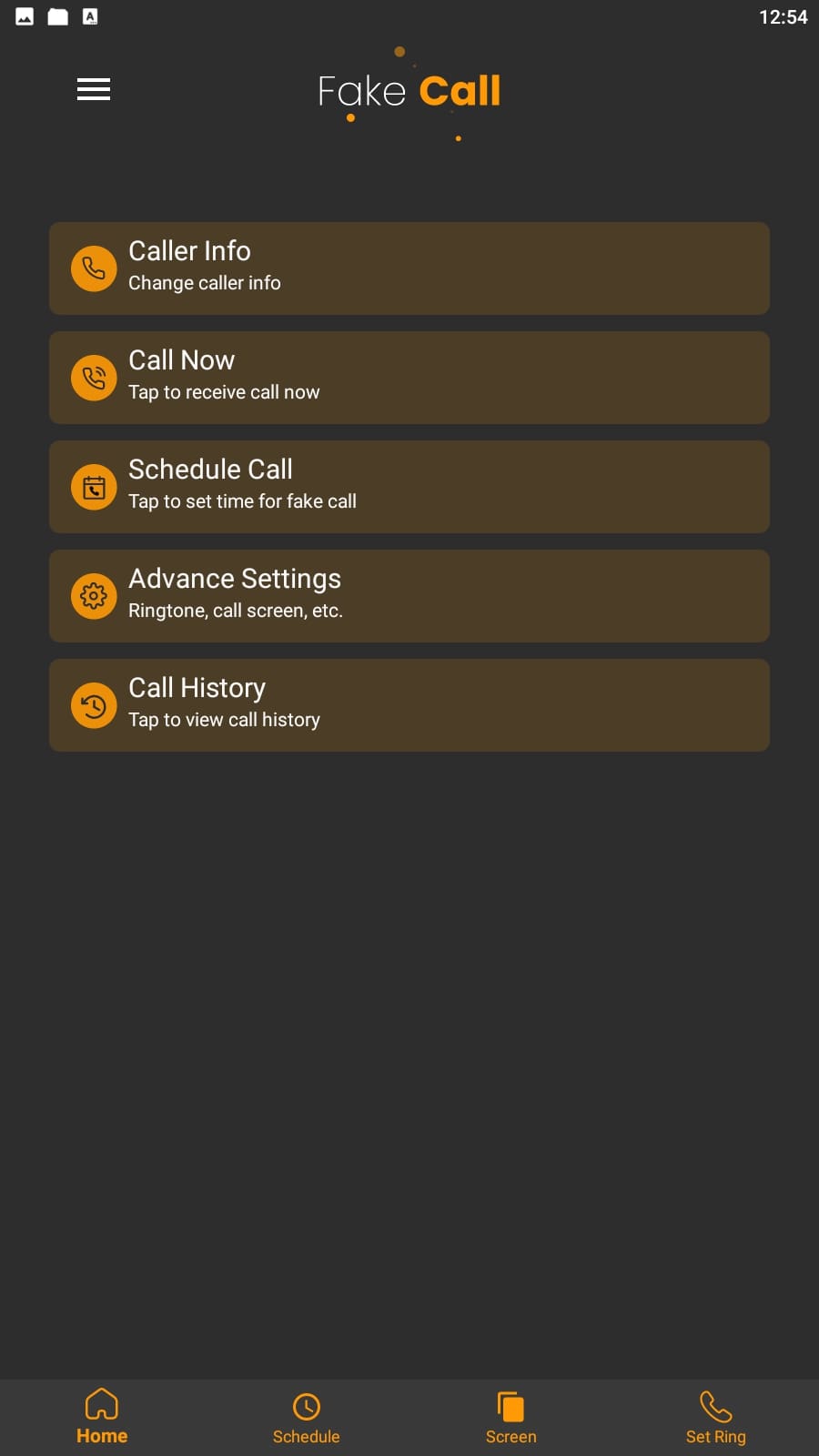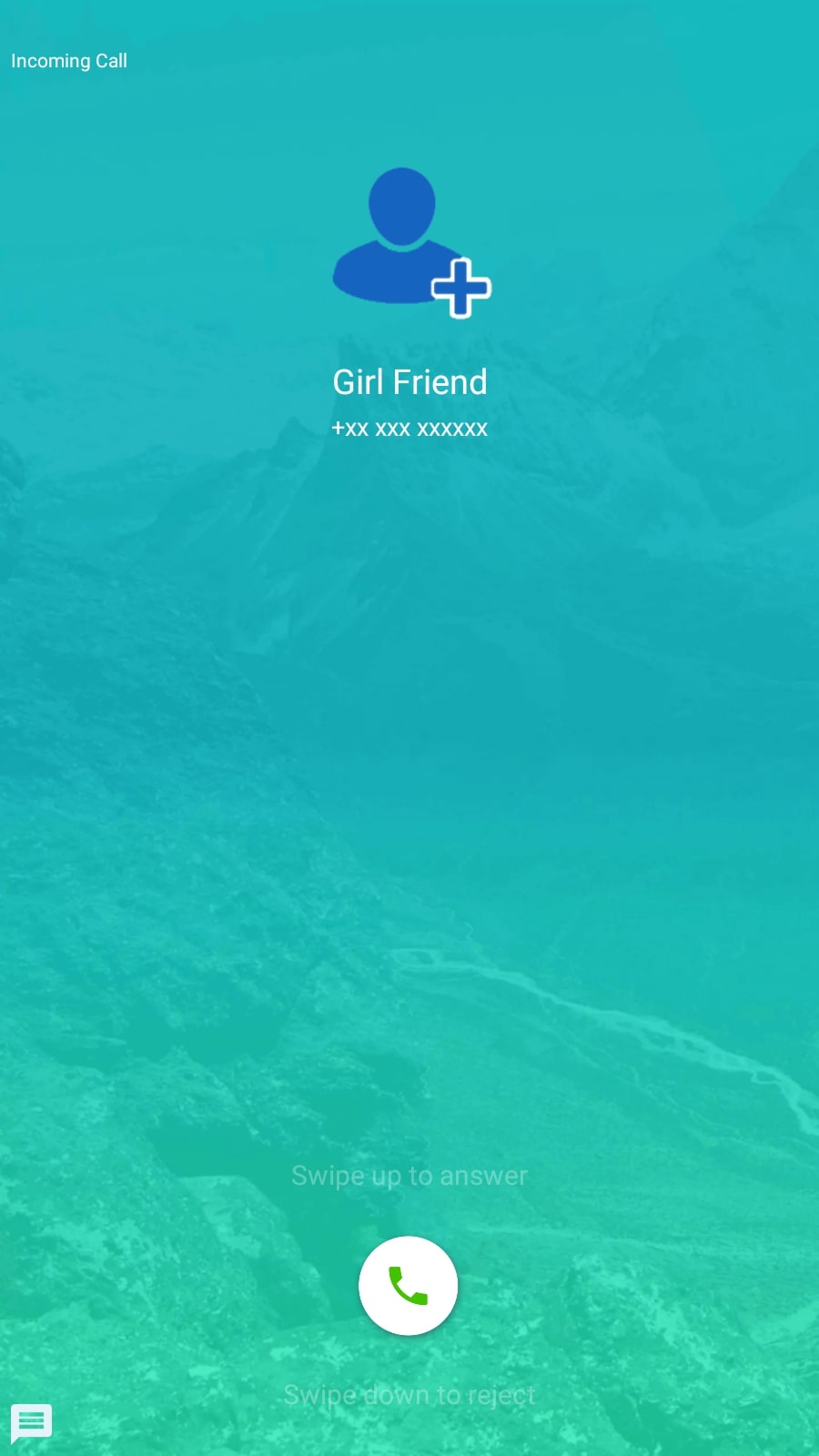 Choose who exactly your caller will be: a policeman, a beloved girlfriend, or Madonna. Start the call at the right time. Enjoy the genuine surprise of everyone around you. Inform them of the details of the prank after the call and laugh together at their reaction.

Fake Call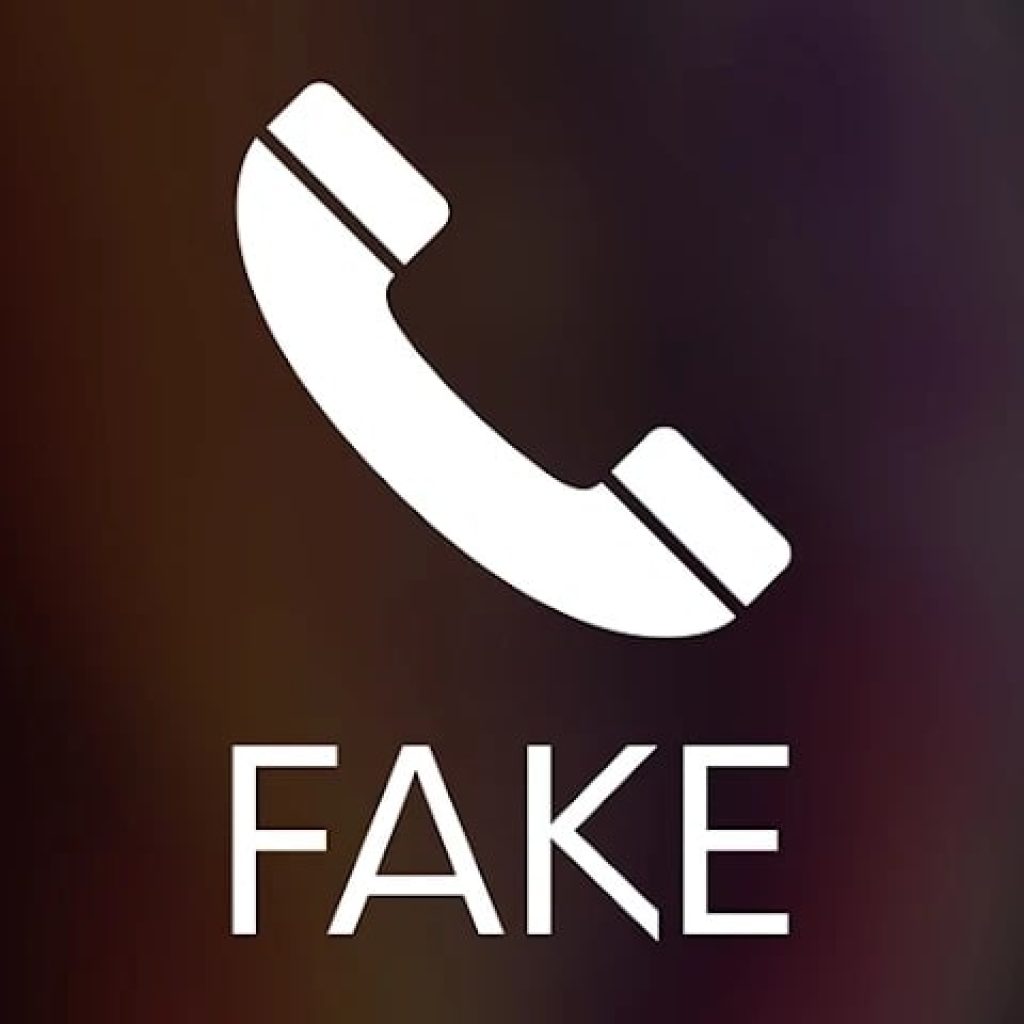 Try Kiran Devi's handy and vibrant app. Get a unique opportunity to walk away from any meeting with an honest reason.
After your talk, no one will doubt what's going on. The imitation call is of high quality and well-prepared. Every detail of the call is thought out in advance and completely copies the usual call.
From the outside, it looks like another subscriber wants to reach you. Set up a photo of the person you are calling, and use a standard ringtone. Show the phone screen to everyone to prove the reality of what is happening.
Be sure to include the name of the person you'll be communicating with. You are not limited by geographic location: choose any interesting interlocutor.
Put your voice on the recording to simulate a full conversation. Play along, pretending to be very frightened or surprised. Explain the gist of the joke at the end of the conversation or leave the intrigue undiscovered.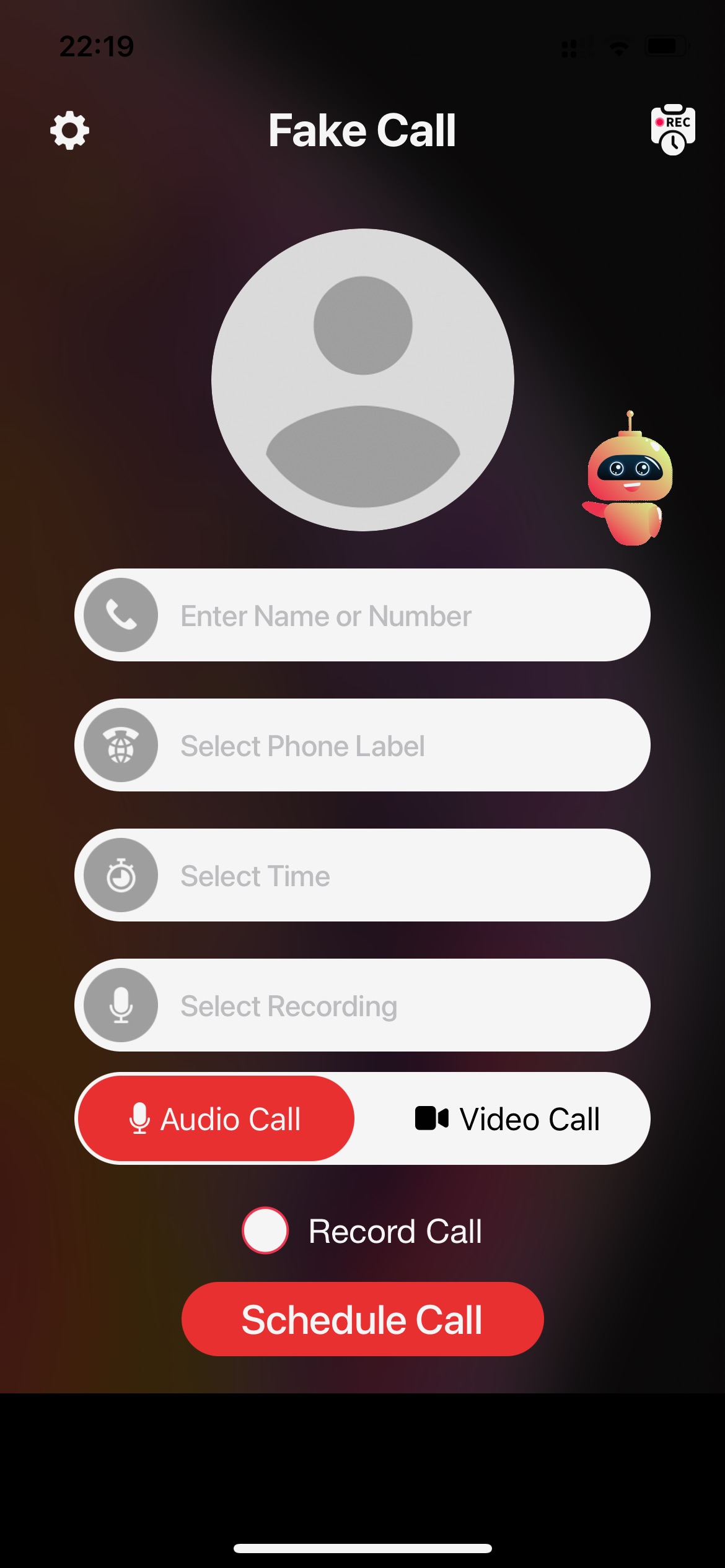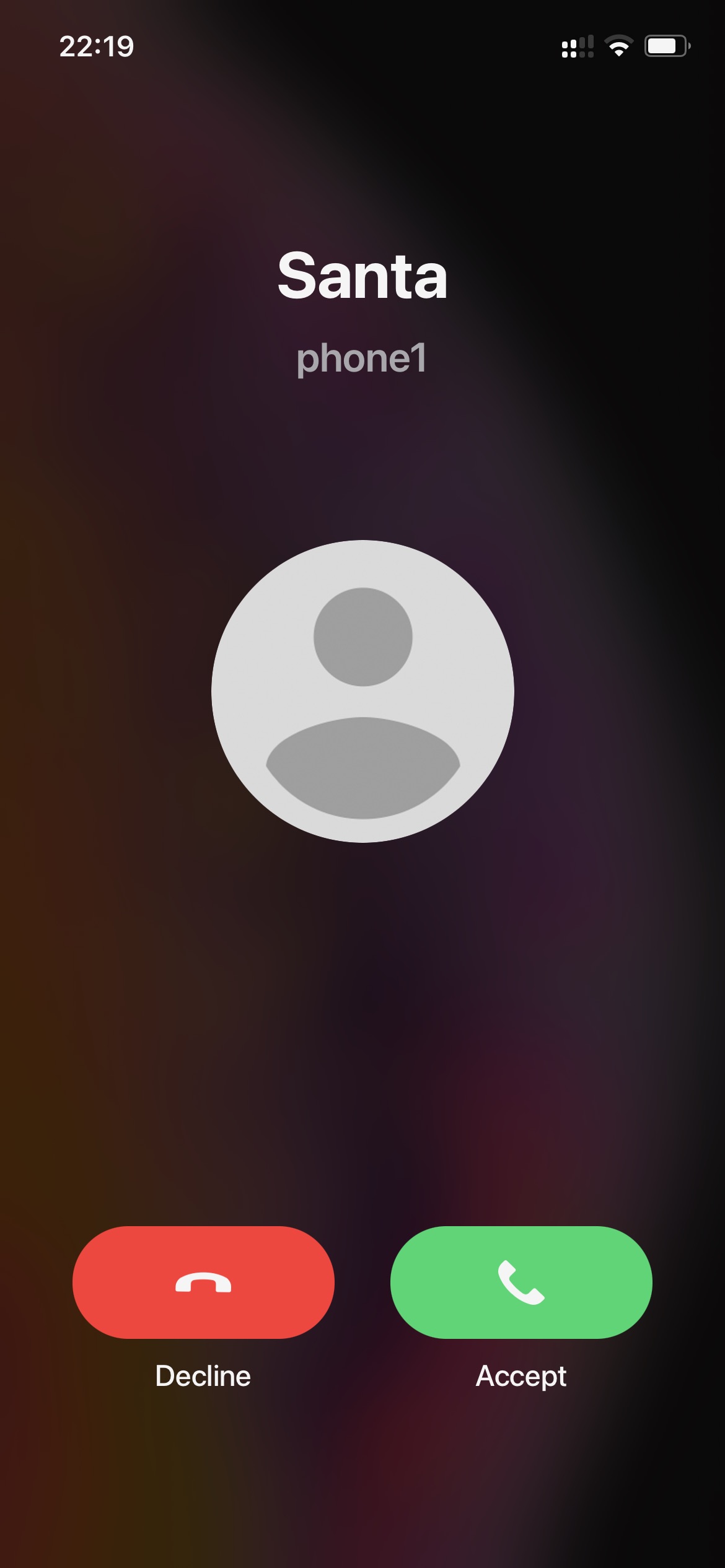 You don't need an Internet connection to use the Fake Call app. It works for free in a mode that is convenient for you. Create any number of new calls and specify the time and date for them. Cheer up with a simple phone app.


You may also like: 9 Fun Fake Celebrity Call Apps for Android & iOS
Best Fake Caller (Free)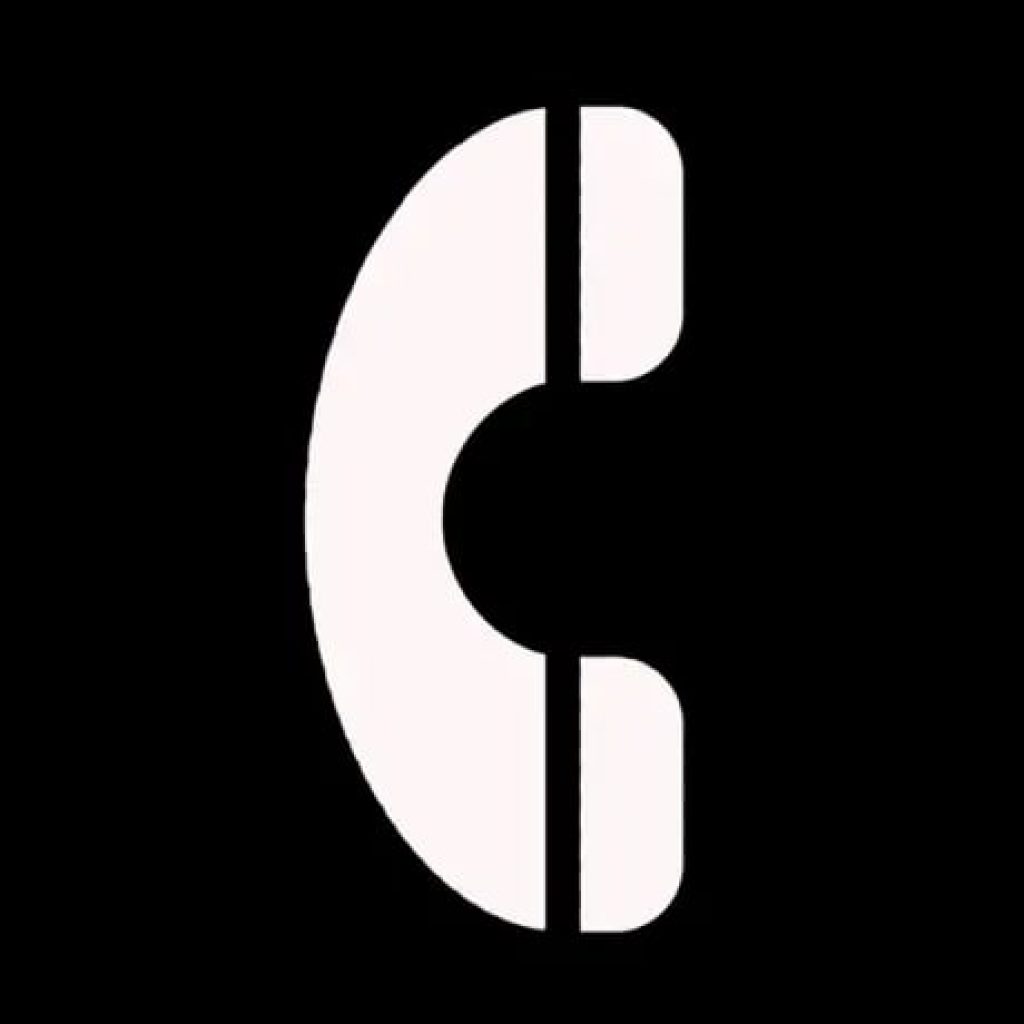 A free app for anyone who wants to tease their friends. Best Fake Caller is convenient and easy to use. It does not need to install any extra programs.
Feel like a director: create a quality prank and try not to laugh until the end. The app can be used as a prop for entertainment. It won't help you get in touch with real people.
Install the app on your iPhone, change the contact ID, and use the recording you made beforehand. You can use a recording of sounds and old conversations with many people if you want. It will depend on who you want to hear on the phone.
The angry mom who caught you at home with your boyfriend? Or Rihanna, who personally invites you to her concert? Or maybe the elderly mailman who offers to take you on a round-the-world trip? These are just a few ideas for your pranks. They can be quickly and easily put into action.
To leave a boring event, all you need to do is set up a call and get a valid excuse for absence. You will be able to do all this with Best Fake Caller. In addition to outgoing calls, the app allows you to generate fake messages. Make your boyfriend believe that you have an admirer.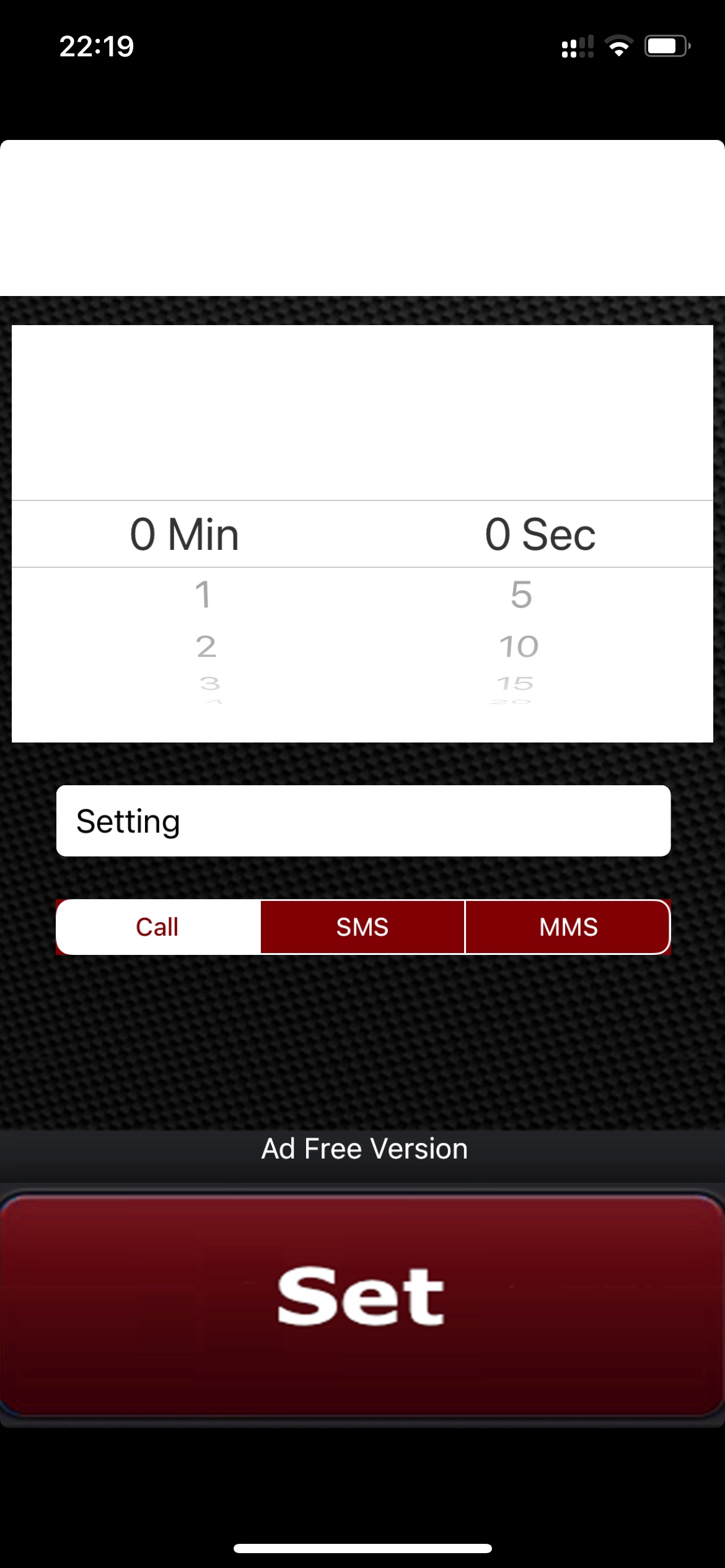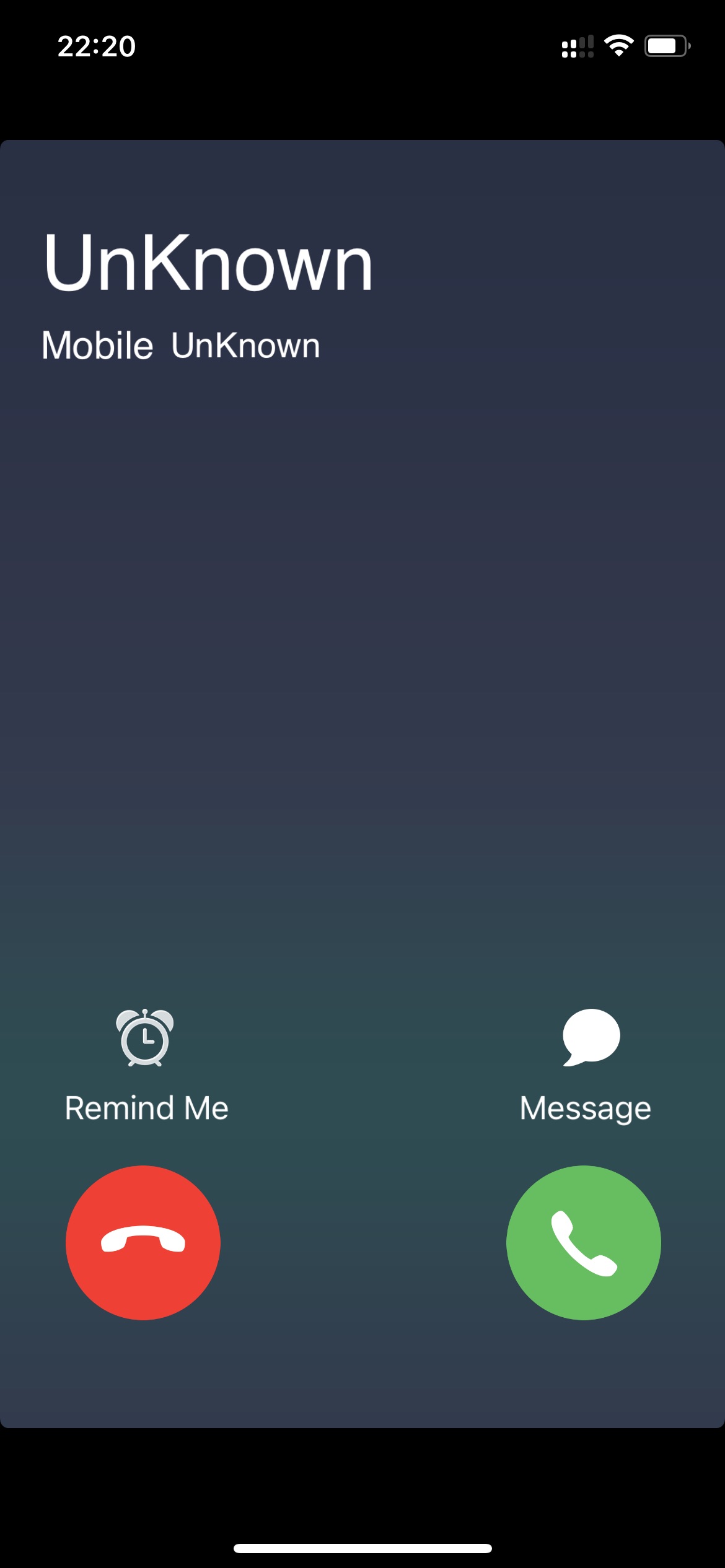 The app does not limit you in the choice and the number of interlocutors. Welcome to the world of fake calls.