More or less, we all wish we would look like rich and famous people. We are watching their life, sometimes wishing we could have a piece of it. But wait, there are actually people who do look like celebrities. You probably know someone from your friends who look like a movie star and you keep telling him or her about it.
You may also like: 9 Free Silly Face Apps for Android & iOS
Many people who are similar to famous persons often take full advantage of this similarity. They make themselves up and dress up like who they look like and then go out to the streets to charge money for photos with them. In tourist places that could be quite profitable. Want to know, maybe you look like a celebrity yourself?
Who Do I Look Like – Celebrity
Naturally we as people like all the things anyhow dealing with ourselves. Try to tell someone that they remind you of a certain celebrity and you can get involved in a many hours' discussion.
Sometimes people agree, sometimes they don't. Well, now, to prove they are right or wrong you got this app which will tell you for sure if someone looks like a celebrity.
It is now using Amazon Machine Learning to precise the results of the face search and get a more clear picture with a wider variety of choices. Now you can compare your selfies with more than 1000 celebrities.
Lots fo categories and prototypes allow you to orientate in the question of who do you look like more. Find your doppelganger and celebrity look alike now – 100% free – with new faster comparisons, improved accuracy more categories.
If your whole life you were wondering if you look like Michael Jackson – it's time to compare it with this app. It makes comparisons, taking into consideration your facial features, eye color, hair color, and so on.
Or if you want to just have fun with your friends – use this app and laugh at it! Sometimes you can get totally unexpected results. You can also share them on social media.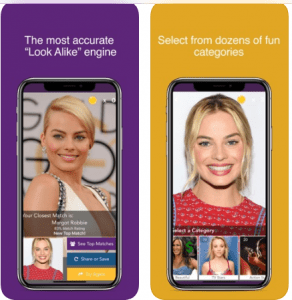 You may also like: 7 Free gender swap apps for Android & iOS
Celebrity Look-alike
There are real people who look like some celebrities but for sure, not all of them like to be reminded about it. So be careful when you're going to remind someone in the 100th time that she, for example, looks like Emily Ratakovsky. Some people can get really offended especially if it is a celebrity they don't really like.
On the other hand, no one keeps you away from downloading this app, insert there their picture, and see the poof or denial of the fact that they really look like "that someone".
It uses advanced machine learning techniques based on a deep neural network to search through a database of over 20 000 celebrities. Thus, it works quite accurately and gives you interesting results!
To compare yourself to a certain celebrity, you can take a photo right in the app or upload from the gallery. You can use a photo of anyone, friends, family, strangers… It's up to you.
What is more, there is a comparison that is made by the app where it compares different celebrities (and by the way, have you seen Natalie Portman and Kira Knotghtley??? You don't need an app to identify these 2 looks completely alike)!
Sometimes it's the case that a certain accessory changes the look of people. The app will identify this as well and will show you your similarities with or without accessories. The app shows you your top celebrity matches. It may also include what you would look like as an older, younger, larger, smaller, female, and male celebrity.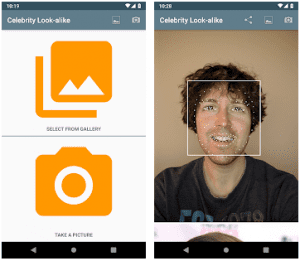 LookALike Celebrity Look Alike
Actually, many people look alike. Or some people have this specific kind of look that if they apply artist makeup, they will look exactly like a celebrity.
Recently one YouTube blogger filmed a video, where she dressed up as Ariana Grande, copied her behavior, and walked through the streets of Los Angeles. Lots of people actually did think that she was her!
If you want to try a similar adventure, use this app to identify, which celebrity you could dress up. Here you will also find a function such as compare yourself to one of your favorite characters of the movie or TV series.
You can even compare yourself to anime characters – actually can be useful if you are going to the anime festival. All you have to do is to add your photo and wait for the results.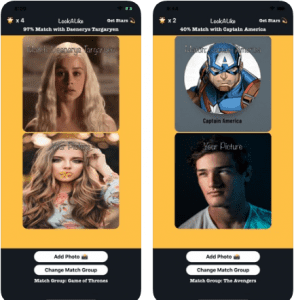 Gradient: Face Beauty Editor
The Gradient app lets you process photos by applying effects and filters to them. Among other things, users can find out which celebrities they look like.
The first step is to select a photo from the gallery of your phone. Next, you can change the format of the image, setting it manually or by selecting one of the available templates. You can apply different filters that can dramatically change the color scheme of the photo.
Besides, you are to adjust the contrast, gamma, exposure, and temperature. Additionally, you can apply the effects of pixelation, negative and sepia. To find a famous personality that you look like, just choose a personal photo from your phone's gallery and upload it to the app.
It will then be processed for about 10 seconds, and then a slice of four images will appear, where a shot of the star is superimposed on your photo. As a result, you can find out what celebrity you look like.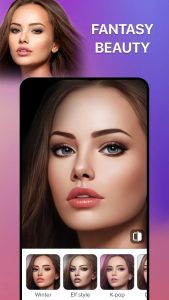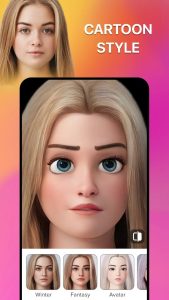 Looky – Celebrity Lookalike
Want to know if you like Michael Jordan? Or maybe Ariana Grande? Or Bradley Cooper? At a certain point, we all want to hear that we actually look like those "rich and famous" to, maybe, associate ourselves with a piece of success. In other words, if you're ready to try to find out if the celeb world has your alter-ego – you should install this app.
In the Looky app, you first take a snapshot of yourself or choose it from the library. Then the server makes the search and shows you the results – everything is simple!
Then you can share your match in any kind of social media – Facebook, Twitter, iMessage – if only the result didn't disappoint you! Well, in this case, you can try again. Maybe you just chose the wrong photo?
In general, the app is pretty simple. but that's probably why it became so popular among users. Though, keep in mind that there is only a 24-hours trial: version, after that, if you want, you can prolong your usage via payment methods. And some users complain that the app has too many advertisements and can show inaccurate results.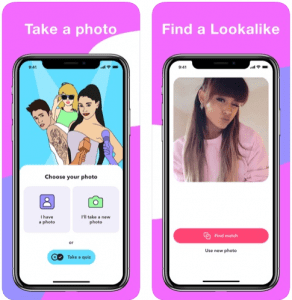 You may also like: 12 Free Apps to Add Your Face to a GIF (Android & iOS)
Facer
Facer is an entertaining app that, based on a photo, can find a similar celebrity in the database and state the percentage of similarity. You can upload a photo or take a snapshot using your device's camera as a source instance of the face.
One of the important features of the Facer app is a large database of celebrities to which any uploaded photo is compared. There are more than 100,000 pictures of celebrities in high quality, from which the developed neural network was trained. After training, it was fine-tuned for the largest verisimilitude and accuracy of the comparison process.
Another interesting feature of the Facer app is that it can give out several stars similar to you as a result of its work. A table is displayed on the screen, in which the left column contains photos of a particular celebrity's face.
On the right side is your picture to make the comparison clear. The percentage of similarity that was calculated by the neural network is indicated.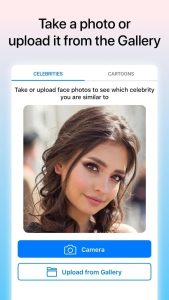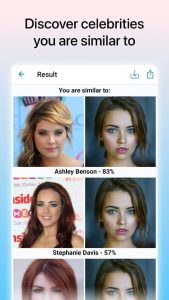 LikeStar
LikeStar is an app with which you can make any person in a photo look like a celebrity. There is special facial recognition algorithm. The result of processing can be shared in social networks or messengers with friends and acquaintances. It is possible to save the image to the local memory of the device.
One of the most important features of the app is the function of automatically changing the appearance of any person in the photo. The transformation is set by a final template – any celebrity whose facial features need to be added to the original image.
After importing a picture through a camera or gallery, the photo is scanned for an explicit facial area. Then, it will broken down into individual components. When you select a celebrity you want to look like, each component of your face is altered toward the selected person.
The facial picture remains the same, but a comprehensive approach to facial transformation allows you to make your face look realistically like a celebrity. Provisions are made to customize the likeness you want to achieve.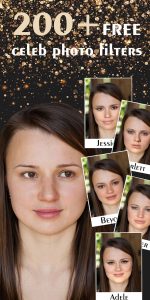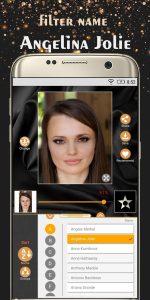 You may also like: 9 Best age my face apps for Android & iOS
Y-Star – What Celebrity Do You Look Like?
There are actually festivals dedicated to the clones of celebrities and thousands of people take part every year. When fans are going to visit a concert of a star, it is common for them to dress up as their idol in one of the videos.
It's a kind of tradition. Are you going to a concert or to a festival? Want to know which celebrity do you look like so your image would look more coherent? This app will tell you, who's your celebrity look brother or sister. Here we have another version of the Gradient app that turns your face into a celebrity's face.
If you feel like you need more apps like that, you can get this one as well. See your A-list doppelganger right away – will it be Angelina Jolie, Saoirse Ronan, Emma Stone, or someone else entirely? Your gender doesn't matter – the app can decide that your face is resembling a man's or female.
All you have to do is to upload your picture. Then, when the whole process will be accomplished, you can either save it to your phone's gallery or share it on social media.