Planning a renovation or the next DIY project? You've come to the right place!
We've scouted the best AR measuring apps in 2023 (Android & iOS) to make your life easier. These tools make measures quick and simple, so no need to carry around a ruler or other supplies anymore.
These apps are must-haves for making floor plans, estimating perimeter, and any kind of surface in general. All of these are highly flexible and easy to use, so you'll be getting accurate results in no time. Let's get into it!
AR Ruler App
Let's start with an app to fulfill all your measurement needs. It's based on AR tech that lets you measure any area with minimal effort. You can use it for objects, rooms, and whatever else you may need. In fact, you can even use it for exterior measures if needed.
The app is all about making your life simpler, so the mechanics are also easy. All you need is to target aim and start counting. The app is ideal for making floor plans and other estimations needed for home renovation. You can get objective results without using pro tools.
The app covers multiple instruments, each one aiming at specific kinds of measures. For instance, there's a ruler for linear sizes, and it works great for semi-small objects. There's also a tool for estimating distance and even angle.
As for the outside work, there are tools for the calculation of area and perimeter. There's even a volume scanner for 3D objects. The app is also able to make a full-on 3D plan for your space, and you can save these as PDFs for further use.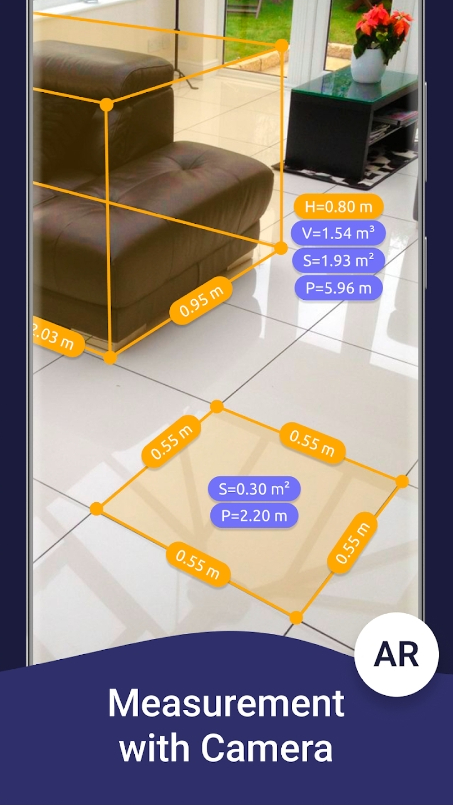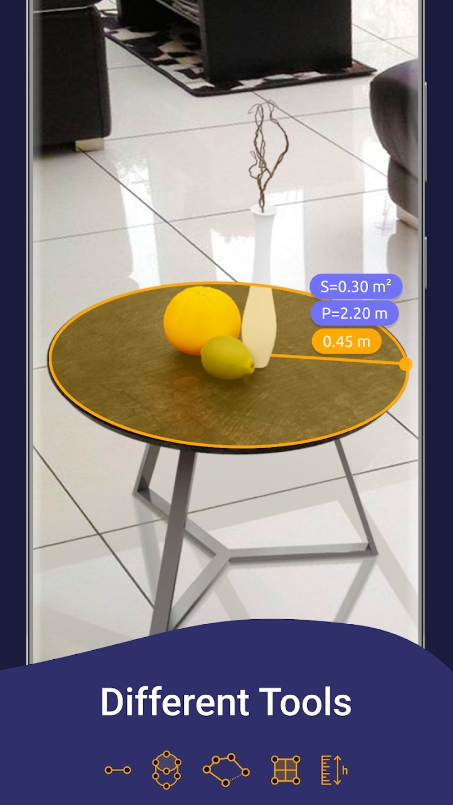 You may also like: 7 Best Distance and Area Measurement Apps
Ruler App
This app covers all kinds of digital rulers you may need. It lets you experience all the perks of AR making any kind of measure quick and easy. What this one does is it enables you to gauge everything around you with the help of nothing but your cam.
The app covers several kinds of instruments. All of these are made for specific calculations, so you can be sure you're getting specialized tools for every calculation. The simplest one must be the line ruler, and you can pick the units for it if needed.
In case you wanna calculate distances, there's a tool for that too. It counts the distance from your cam to a fixed point. This one is ideal for when you need to build a fence or do any kind of outside work.
And if we're talking floor plans and all that, there's a tool for estimating perimeter and area. Plus, you'll be able to tape corners and the size of 3D objects, which is a huge time saver. The same goes for the height meters and the ones to estimate the path length.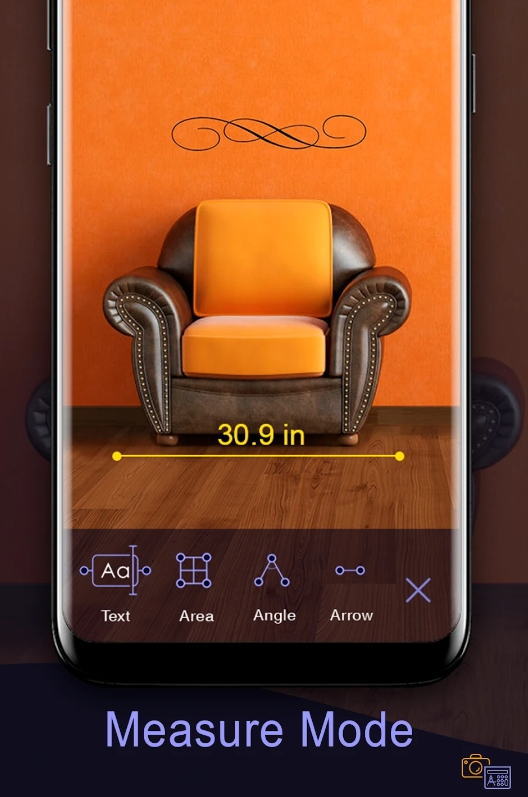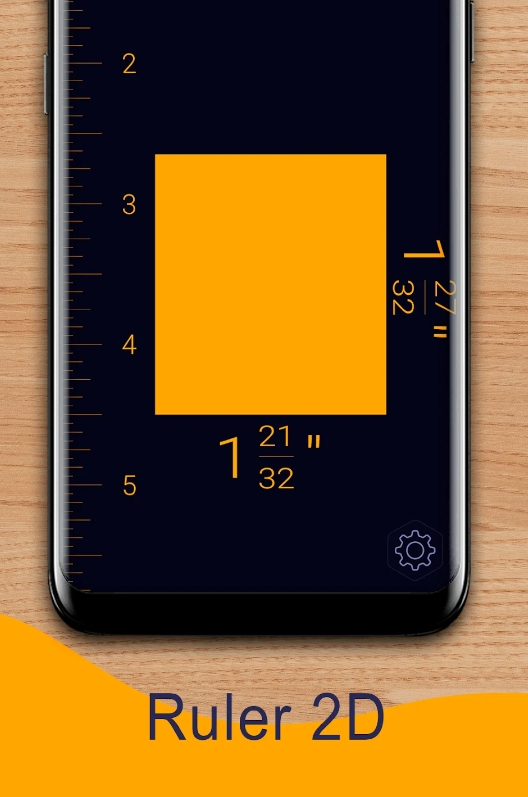 AR Meter
This app is a treat for anyone wanting to calc lengths without carrying around any supplies. At this point, you'll only need your cam and the willingness to measure stuff precisely.
The app works as an AR meter, so you'll be able to estimate any length by using your cam. It all works simply: just set the points of the object you'd like to count and let the app do its magic. Of course, you'd better pin those points precisely to ensure the results are valid.
Plus, don't try to measure with poor lighting, as it may negatively affect the results too. The same goes for standing closer than 1 meter from the surfaces. Above that, the app lets you count with pics. That's right, you can use any shot and calc the objects through it.
The app comes with image recognition and supports both vertical and horizontal surfaces. Just pick an inclined surface and the app will do the rest. The app works with all kinds of distances, including heights, angles, and volume, so you're all the way covered.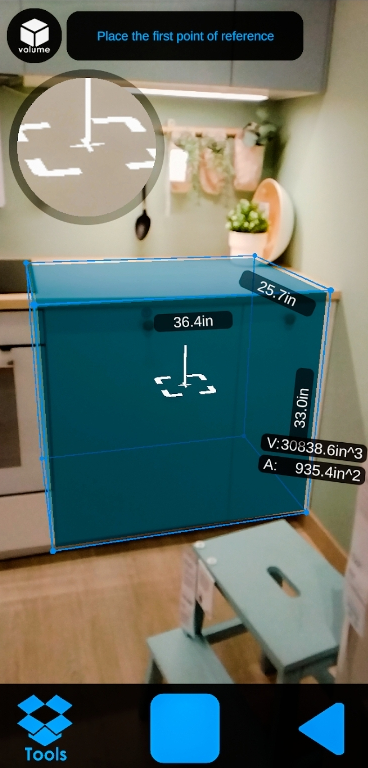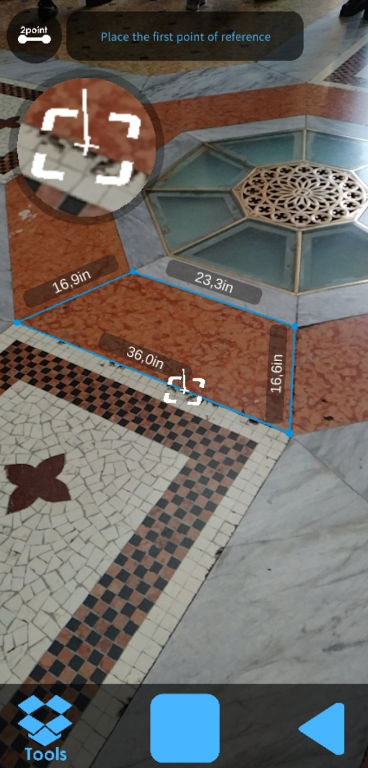 Measure – AR
If you're a handyman or a DIYer at heart, you need to try this app. It's a simple yet powerful tool that lets you measure any length with only your phone's cam. The app runs on AR tech and makes all kinds of calculations a literal breeze.
Of course, there are some rules to how you should use it. The mechanics are pretty simple: you pin the points on the object, and then the app calcs its parameters in real time. The only thing that can go wrong here is the way you use it. Make sure you have good lighting and stand at least a meter away from an object to let the app estimate it fully.
With this app, you'll always know if the furniture will fit into your room while shopping (ideal for all this spontaneous buying). It works with all kinds of surfaces, and you can even use it to gauge your own height.
The app constantly improves so ensure your getting the smoothest exp and the most precise results. It's fully free, and there are no ads to distract you.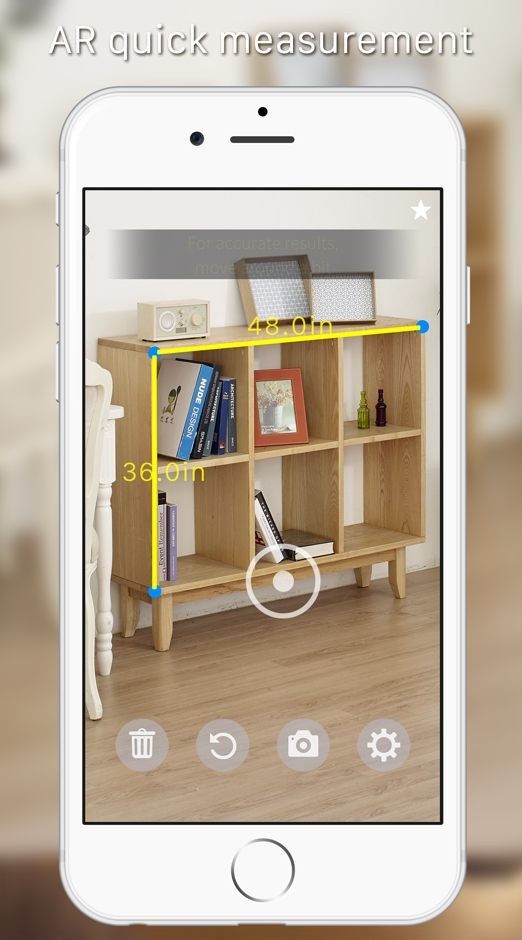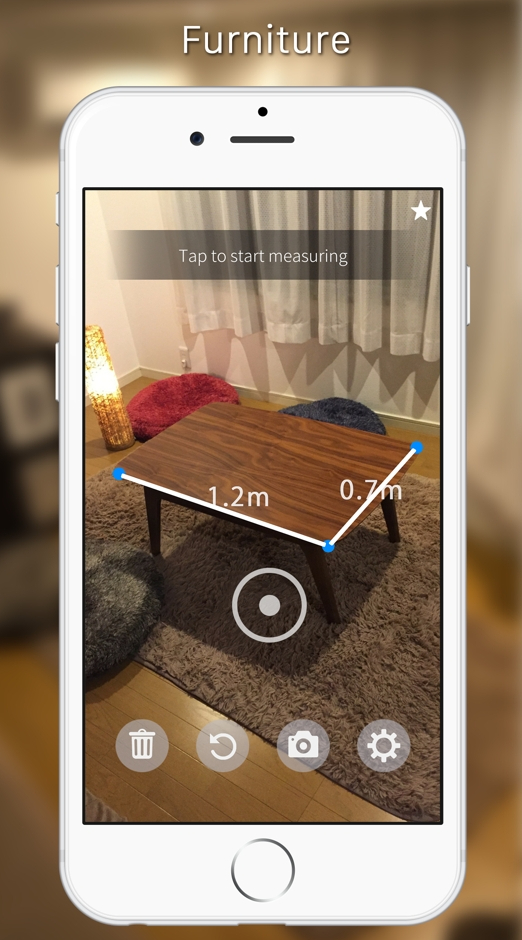 Quick Measure
That's another app to elevate your renovation. It lets you run all kinds of lengths on the go, even if you don't have any supplies on hand. It's ideal for when you need to buy some stuff for your house or estimate your space for making floor plans or smth.
The mechanics are remarkably simple: you'll need to stamp the points using a built-in cam and the app will count the length between them. There's a special tool that estimates the distance between the point and the cam too.
You can use the app to estimate all kinds of things from plain surfaces to 3D objects. It works great for estimating length, width, radius, and other metrics. 3D measures are also lime, and there's a tutorial that will tell you how to do it precisely.
In fact, you can even use the app to count human height. You can easily save all the estimations for further use, which is handy. The app works offline, so you can bring it wherever you go.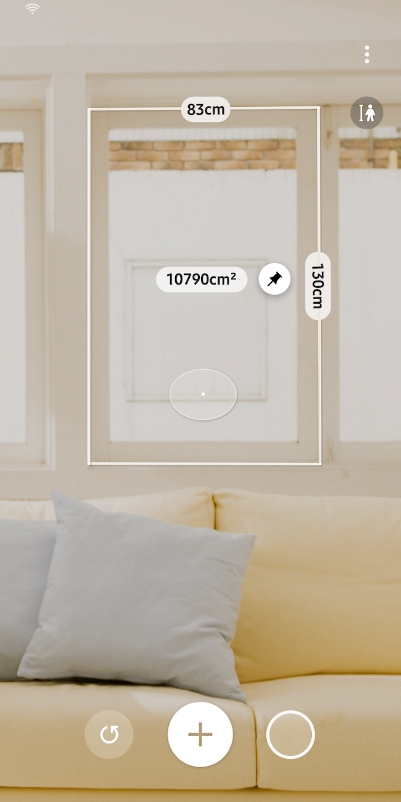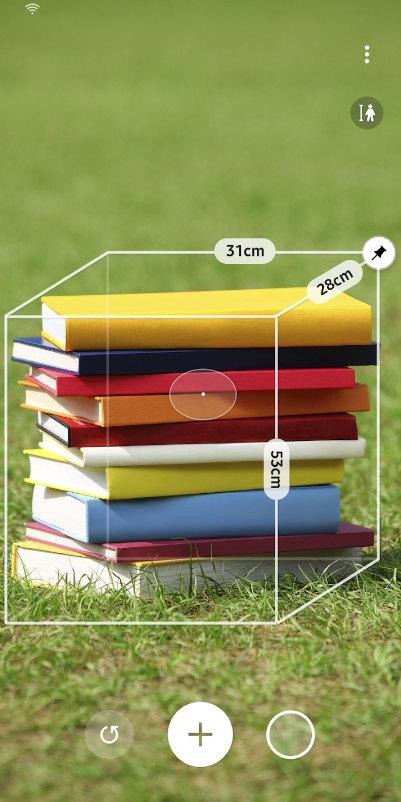 Measure With AR Ruler
Wanna find out how huge your couch is? Need a way to make a floor plan without breaking the bank? This app lets you do just that. It uses AR to properly estimate the length and height of any object needed.
You can use it to calculate distances in real-time with the help of your cam. It doesn't need a web connection, so you can use it at any time needed. Plus, it comes with an image ruler that can measure objects on pre-made shots. The measures are just as accurate as those you would take with a regular meter.
In fact, the app claims to provide centimeter-level accuracy. Of course, there's a way to make it inaccurate, but it depends on the way you add the points to the cam. And just make sure to not use it in the dark as it can affect the performance negatively.
Plus, the app automatically saves all the recent measures to your history. You can easily review all of these and saved them as doc files for further use. You can also switch the units if needed.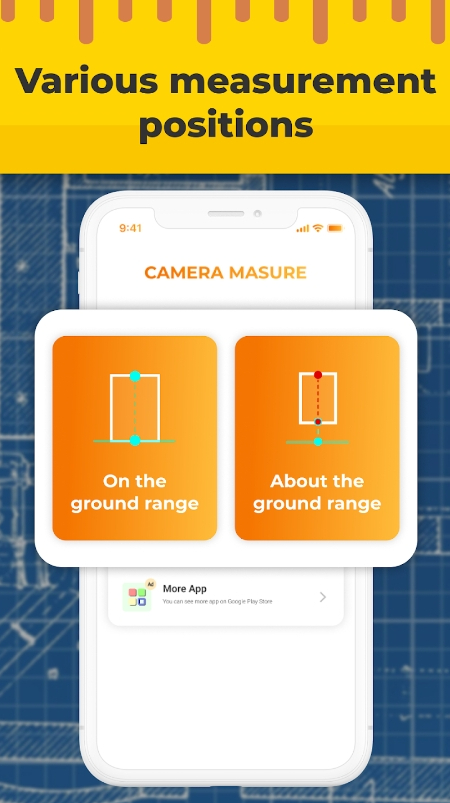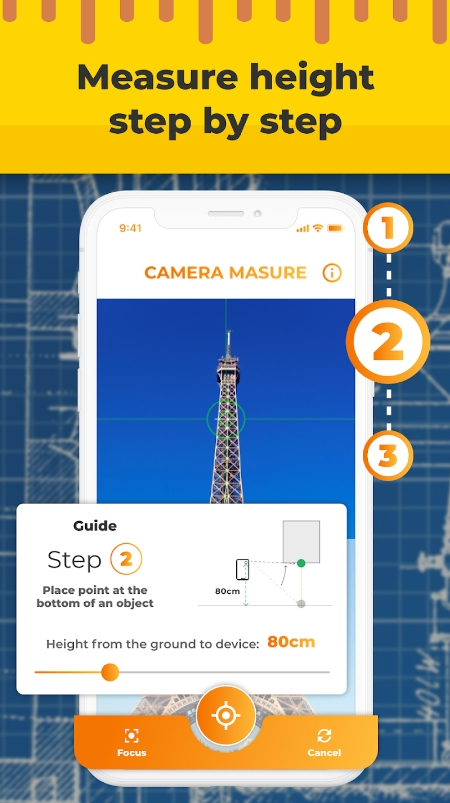 Check also: 6 Best Land Measurement Apps By Walking
AR Plan
This app is an absolute must-have for those who need to make floor plans. It's an expensive and time-consuming task at its core, but this app will make it a little easier. It's powerful yet easy to use, even for non-tech-savvy people.
It uses AR tech that makes any room measure an actual breeze. You'll get to use its sensor tech to lay a virtual ruler on real surfaces. You'll be pleasantly surprised how quickly you'll be able to estimate your entire space.
The app lets you estimate the height of the room and switch the units for convenience. It also works ideally for windows and doors, so you're all the way covered. Once you've for all the measures, they will calculate the perimeter and the area automatically, so there's no way for you to make a mistake.
Then, you'll get to make a 3D plan and draw a full-on sketch if needed. The 2D option is included as well, and you can save any of these as a doc file for further use.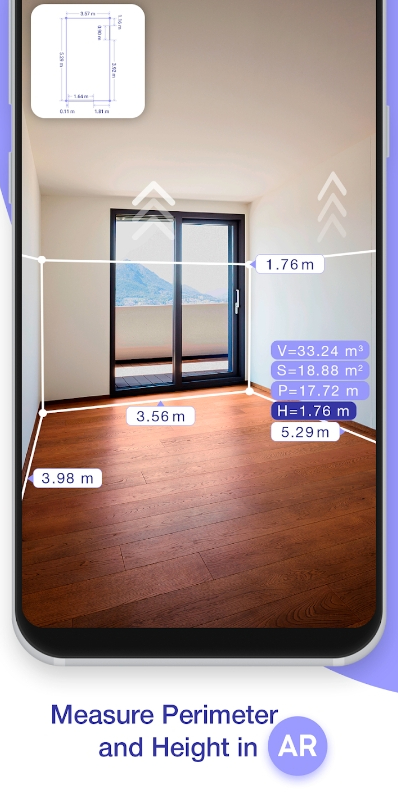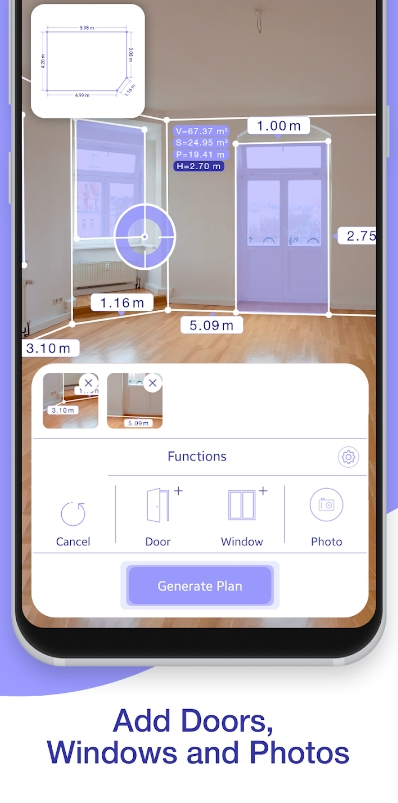 AR Measure
Here's an app to make your house measures quick and effortless. If you're planning to renovate or buy some new furniture and don't quite know how to estimate the sizes properly, give this one a try.
The app comes with an AR router that lets you calc any length by simply pointing your cam to the object. Well, it will actually take a little bit more than that. You'll need to pin the points and the app will estimate the distance between them. It works with all kinds of surfaces, and you can use it for floors, walls, windows, and more.
The results are consistently valid, but you'll need to follow some basic rules to ensure the points are set properly. The goal is to stand at least a meter away from an object and provide decent lighting.
The app also lets you estimate height, and it works with exceptionally tall objects too. It's a must-have for room design, as you can calc the parameters of 3D objects as well. Each result can be saved for further use, and you can import it as a doc if needed.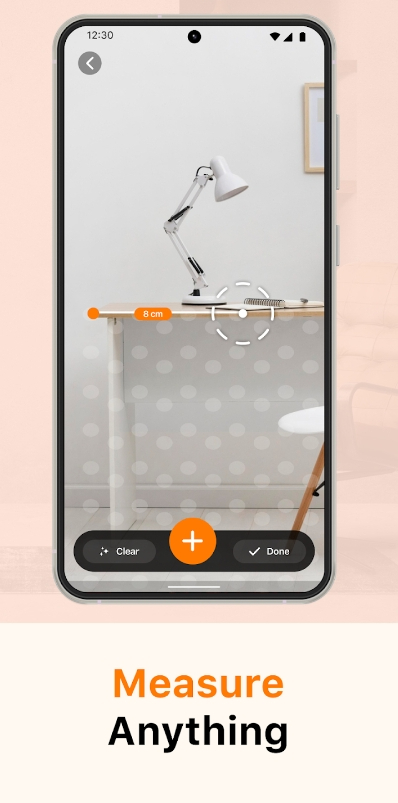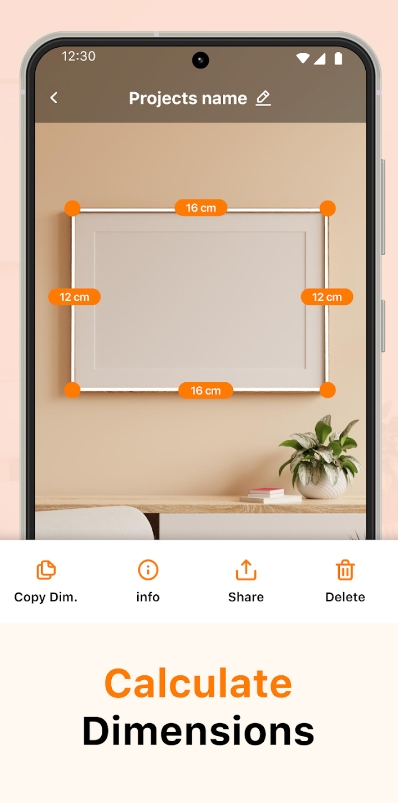 measure
This app is here to cover all your measurement needs. You can use it for so many things, it's almost hard to believe. First off, the app lets you estimate distances by simply walking. That's right: you walk, and the app calculates for you. What could be easier than that? In fact, you can even estimate the movement speed if needed.
Plus, it lets you work with all angles, which is especially helpful for construction sites. It can gauge the height of people or stairs, estimate the width of the road, and more. Needless to say, it's a gem for all kinds of house renovations and DIY projects.
The thing that makes this one stand out is the fact that you can calc circle areas too. It gets done by you moving from one point of the radius to another. The mechanics may take some time to figure out, but you'll do just fine. 3D extents are also covered, so you can use it for all the objects. You can even use it for estimating azimuth and elevation, which is handy.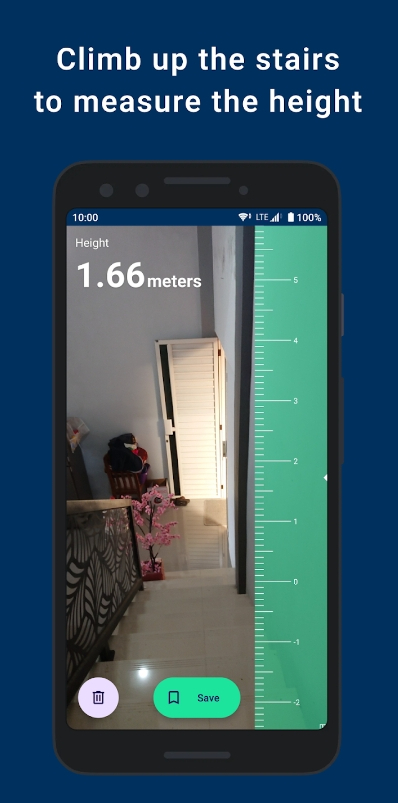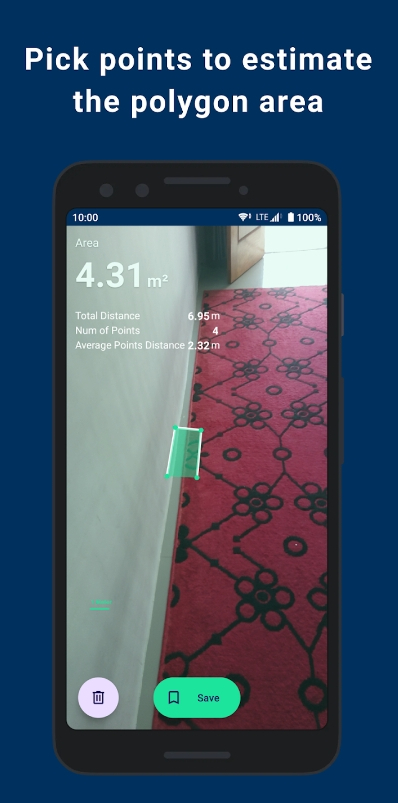 You may also check: 15 Best Measure Distance Apps
Measure Tools
To wrap up, there's an app that lets you quicken up the way you measure things. The stats say you'll get to do all the calculations over 2 times faster. The best aspect of this one is how easy it is to use.
All you need is to open your cam, set point A and point B, and you're good to go. It literally takes two taps, and the app will instantly estimate the distance between the points. Just make sure to place them exactly where you need to and provide decent lighting.
The app covers several specialized tools to cover all your requirements. It works with horizontal and vertical surfaces, even if there are objects in the way. Handy, right? You can also use it to estimate heights with vertical mode.
And if that's not enough, you'll get to preview the size of any object in the room with it. It's ideal for those moments when you're not sure the new table or couch will fit in the area. And the ability to chain measure makes your job even easier and faster.