Pregnancy and childbirth are important processes in the life of every woman. It is also a new and exciting stage in every family, which all its members keep an eye on.
It is important to keep abreast at every stage of pregnancy, and these best labor and delivery apps for Android & iOS will help you. Stay organized during your journey to motherhood and make one of the most important events in your life perfect and unforgettable.
Go through your pregnancy journey fit and healthy with these best pregnancy workout apps.
BabyCenter
BabyCenter is a multifunctional app for pregnant women, parents, and those planning to become parents. It is interesting, informative, and has a user-friendly interface.
The information provided is trustworthy because it has been verified by medical professionals. Pregnant women will be able to get detailed information about the development of the fetus in each week of pregnancy.
The 3D video will help complete the picture of the baby's development inside you. You will need to enter the date of birth or find it out using the built-in calculator. Articles and materials on pregnancy can help you find answers to your questions.
There are also workouts for pregnant women, recommendations on nutrition and baby products, and much more. After the baby is born, the app continues to provide informational support.
Young parents will receive information on the development of the baby, practical tips on breastfeeding, sleep, development, and other interesting materials. Those who are planning a pregnancy can use the ovulation calculator, as well as learn practical tips on how to speed up the process of becoming pregnant.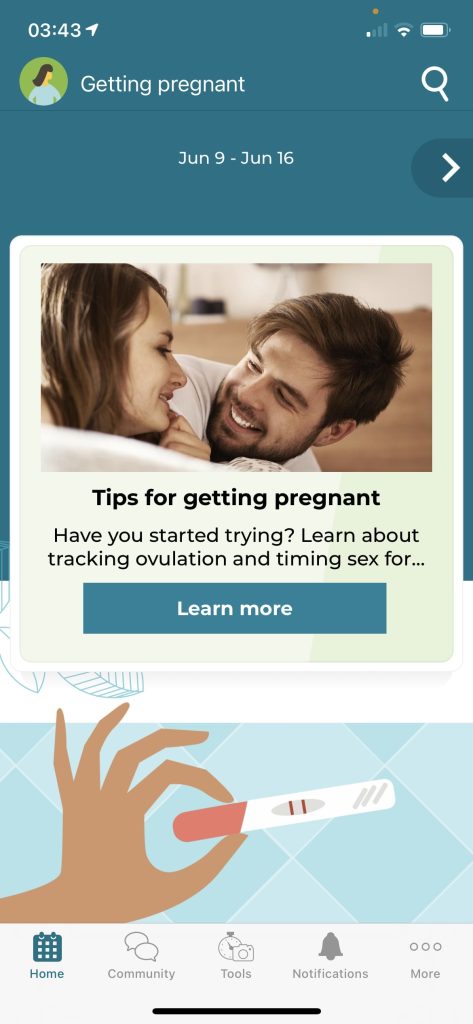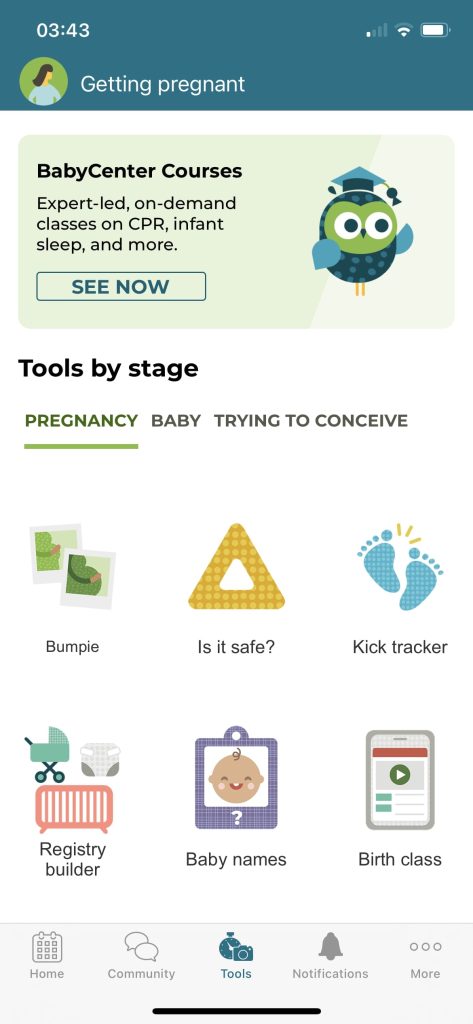 Information about early signs of pregnancy will help you not to miss the beginning of this important stage of your life. The app is free, which is an extra incentive to download and use its features.


You may also like: 8 Best Pregnancy Calculator Apps (Android & iOS)
Contraction Timer & Counter TL
One of the best contractions app on the market, it was developed to help all the women with their contractions and the intensity of them. It was also developed to make this process as easy as possible.
Moreover, this app will also be useful for doctors, because thus they will be able to track the statistics of contractions and the intensity.
The most important thing is to put all the data into the app, even when contractions happens when it's not the time for them. Therefore, you'll always have the full statistics in this app.
Another feature of the app – the contractions diary – is useful both for patient and doctors, because this way it is easier to predict when the woman goes into labour so everyone is ready. The app tells you the exact time when you should prepare for the hospital.
Another cool aspect here is that Contraction Timer & Counter TL has the relaxation music hypnobirthing audios that help pregnant women feel more comfortable during contractions.
Another advantage of this app is its design – it looks gorgeous and obviously, the developers put some thought into it. It is possible to quickly make a journal record. During contractions, it is more important for women to focus on their well-being, and not on where to click to log contractions.
Apart from that, here you will discover affirmations for pregnancy, a Due date calculator, and a birth plan template.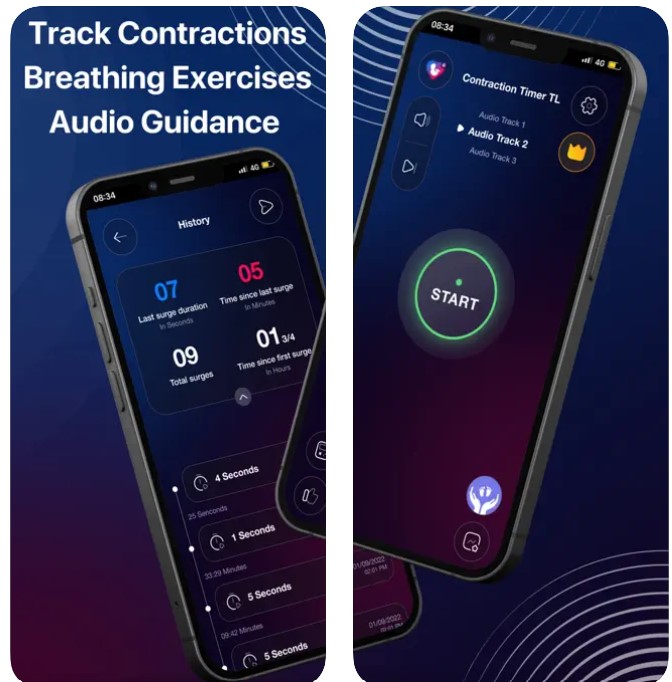 You may want to check app's website as well.
Contraction Timer & Counter 9m
Users of the Contraction Timer & Counter 9m app are able to determine exactly when it is the right time to go to the hospital.
To do this, you will need to measure the duration of contractions and the intervals between them. This is easy to do. Even for a woman in labor, take your condition into account.
You only need to press the button at the beginning and the end of the contraction.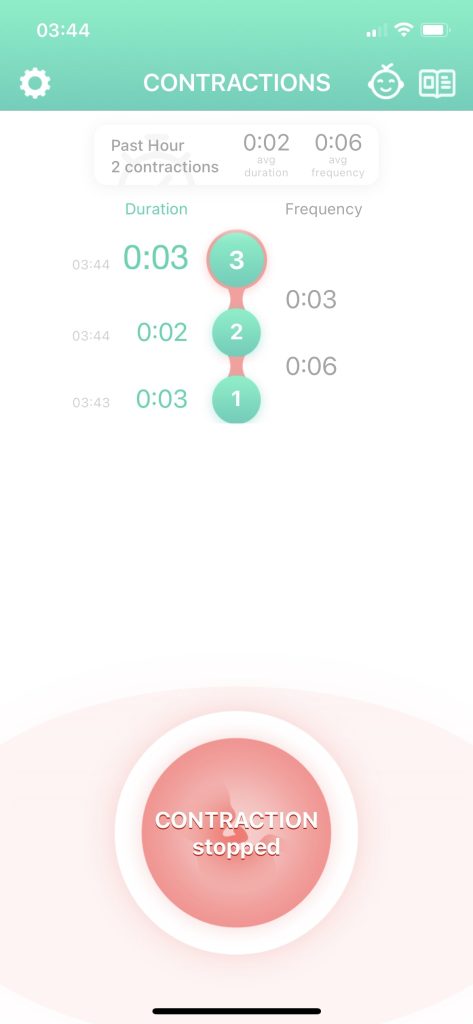 Based on this information, the app will determine when it is time to go to the hospital and reap the appearance of the long-awaited baby within the walls of the hospital, under the supervision of doctors and other medical personnel.


What to Expect
What to Expect is an app for pregnant women, pregnancy planners, and parents. Convenient and informative, with an excellent interface. For each of the potential categories of users, a different information and practice block is offered.
Pregnant women will be able to track their condition and fetal development during each week of pregnancy. There is also a video that demonstrates the process.
You'll be able to get useful practical advice every day, as well as information about medical examinations and tests that need to be done during pregnancy. There are also themed communities, tips on baby products, and other information.
After your baby is born, you can use tips on postpartum recovery and sleep patterns. A feeding tracker will help establish breastfeeding. And a wealth of other, expert-tested information that takes into account all the latest trends and advances.
For those planning a pregnancy, the app will help you keep track of your ovulation with a special calculator. Expert advice will help you understand the cycle.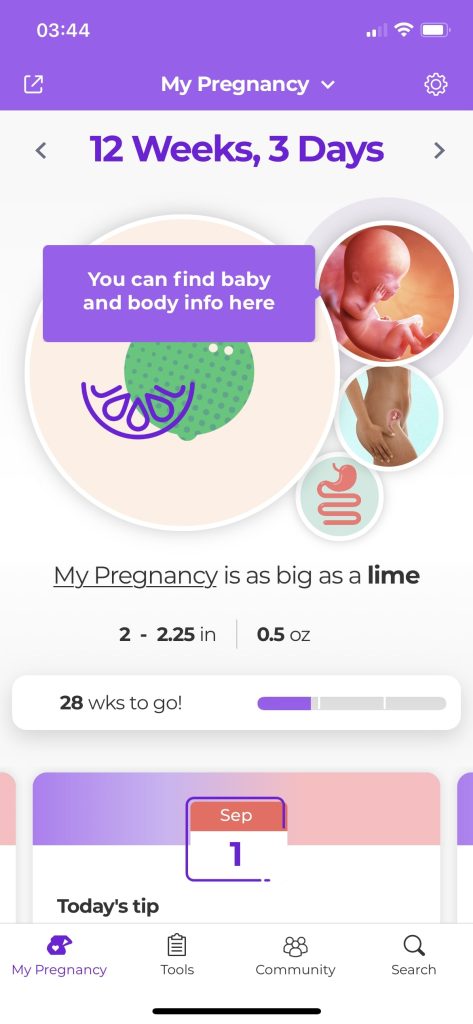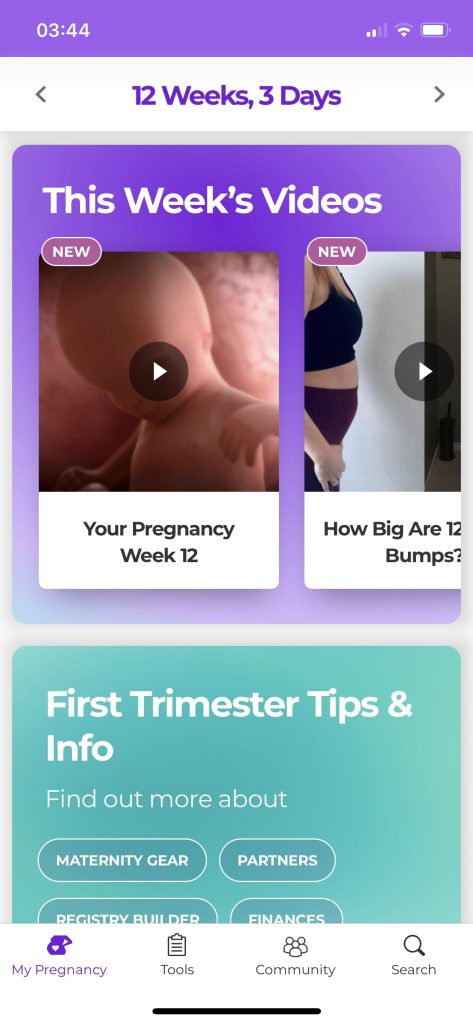 Thematic forums will allow you to discuss infertility problems and other situations, as well as share experiences and information.


Hypnobirthing
Hypnobirthing is an app for pregnant women. It is interesting, with a high-quality interface.
Unlike similar apps, it is focused primarily on the meditative component of the process of pregnancy and childbirth. This is to make them as painless as possible.
You will get information and practical tips on how to cope with all sorts of painful sensations and make your sleep comfortable.
Relaxing music and a set of meditation and visualization exercises will help you stabilize your inner state and get rid of anxiety and painful feelings. This will help you tune in well for the upcoming birth.
A pregnancy calculator will help you keep track of your body changes and fetal progress. The weight tracker will help you monitor your diet and adjust it if necessary. You can read about birth plans and make your own.
All the necessary theoretical and practical information about hypnobirthing is available to you so that your birth will proceed naturally and as safely as possible.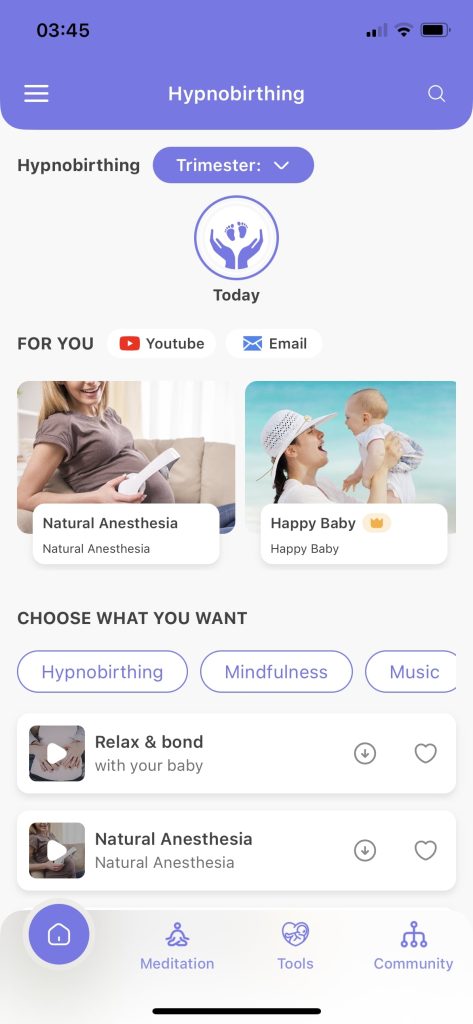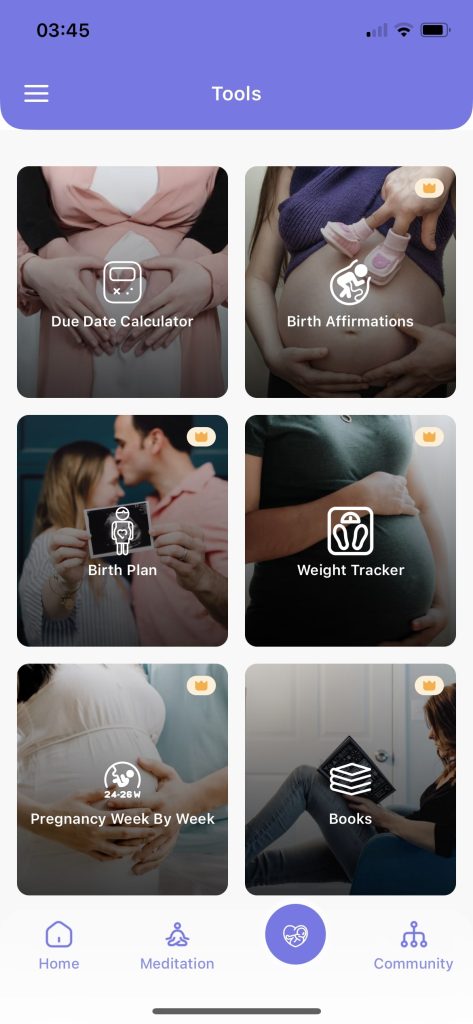 Users can learn about breathing techniques to relieve pain during childbirth. And a lot more useful and interesting information from books, thematic forums, and communities. Take advantage of the extra features of the app by signing up for a paid premium subscription.


GentleBirth
GentleBirth is an app for pregnant women. Convenient, with a nice interface. What makes the app stand out is that it was created by a practicing midwife and gentle birth specialist.
Accordingly, all the information available in the app, and practical tips – are repeatedly tested and really work. Pregnant women are invited to experience hypnotization.
The benefits of this mode of delivery are reduction and control of pain, preparation of the mother and partners (if they are planned) for the birth, and reduction of anxiety and fear of childbirth.
Breathing and meditative techniques, relaxing music, other practical recommendations, and available information can help. On a daily basis, users receive recommendations to go with the process of pregnancy, taking into account its duration.
The program is designed not only for the period of pregnancy but also for the so-called fourth trimester, that is, the first three months of a newborn's life.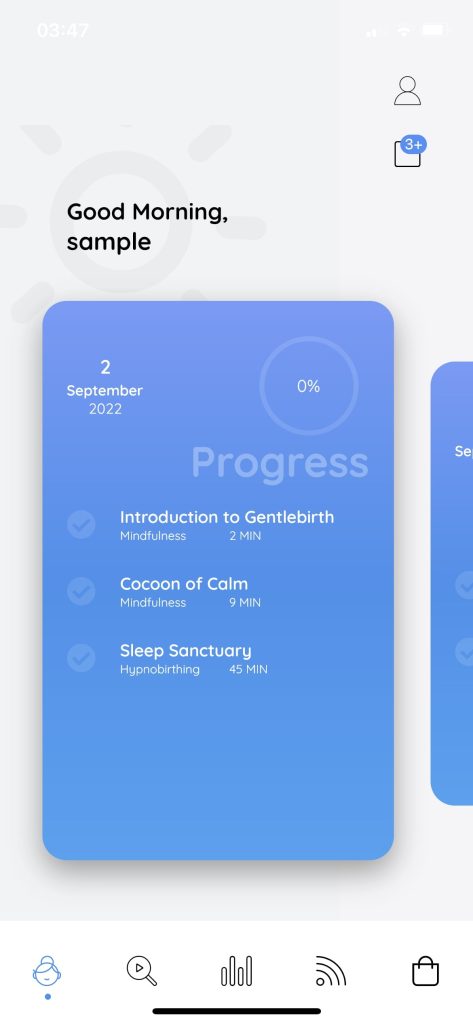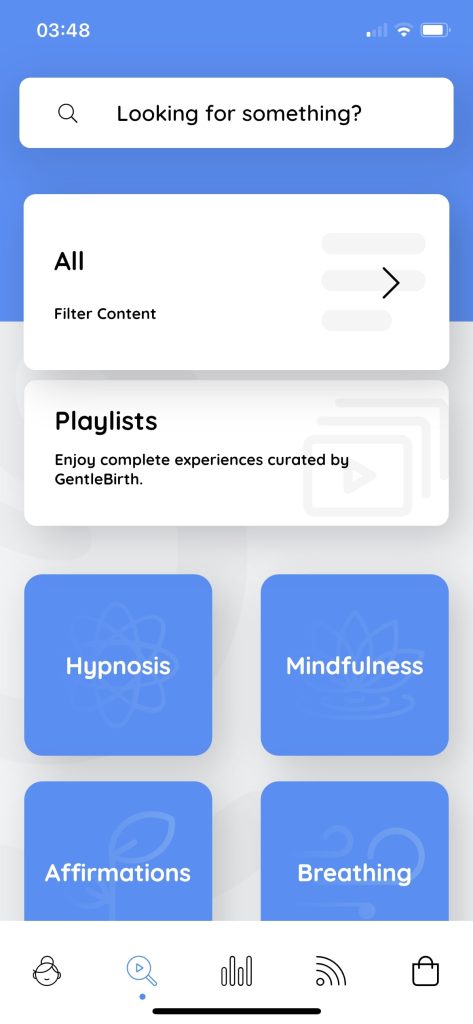 The app has paid content, with a free trial period. Several types of subscriptions, with different useful features and benefits. The app is supported, and you can send your suggestions and questions via email.


You may also like: 9 Best Pregnancy Diet Apps (Android & iOS)
Contraction Timer – Time labor
Contraction Timer – Time Labor is an app for pregnant women and birth assistants – doulas. It is a timer of contractions. It helps to determine the time when it is time to go to the maternity hospital if you have a full-term pregnancy.
The app is simple and easy to use. There is nothing superfluous in the interface, which corresponds to the moment of its use. The mother in labor is immersed in herself and does not want to be distracted by unimportant things.
To go report time, you have to press a button when the contraction starts. To stop the timer is even easier – just touch the screen and any part of it. In addition to the time and frequency of contractions, the app records and analyzes their intensity.
Visual prompts help you to correctly enter data on the strength of the contraction. Large timer buttons make it easy to start and stop the reporting time of the next contraction. You will be able to see on the screen the complete information on the contractions.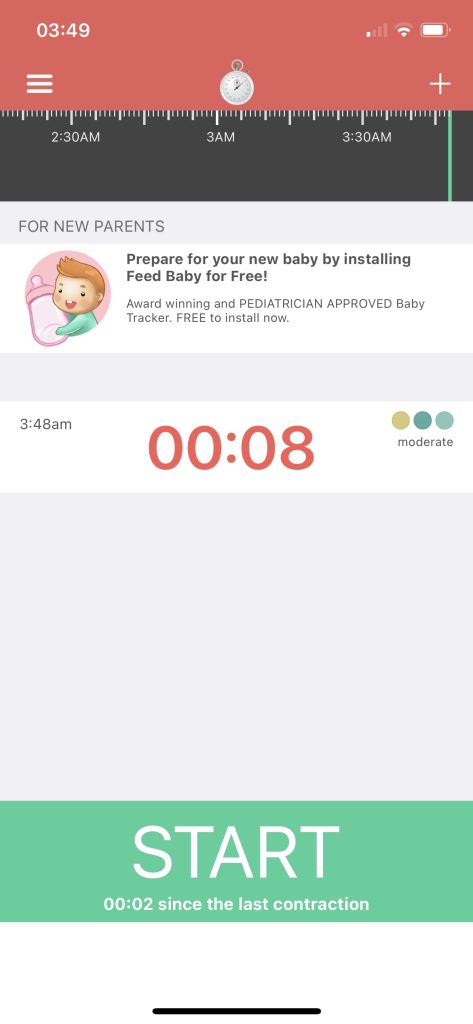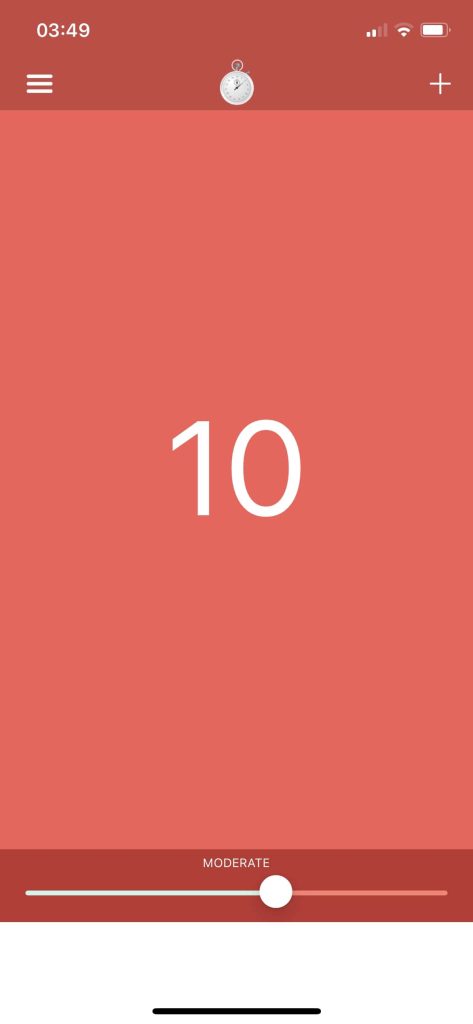 The results of your data analysis will give you information on when it is time to go to the hospital and wait for your baby to be born under the supervision of medical personnel. The app corresponds to the declared characteristics.


Doula Labour Coach
Doula Labour Coach is an app for pregnant women. It was developed with the direct participation of obstetrics experts. Has some free features and paid content. Easy to use, with a user-friendly interface. Helps in childbirth.
A pleasant voice will provide support throughout the entire birthing process. If you, for some reason, refused to help a doula in childbirth, part of her duties will be able to perform the app.
Free relaxing background music or paid custom music will help to reduce anxiety and fears, to calm down, and to relax as much as possible.
The birthing process itself depends a lot on a woman's mood. The labor counter will help you determine the time when you need to go to the hospital to meet your baby. To start the counter, you need to press the button at the beginning of the contraction and after it ends.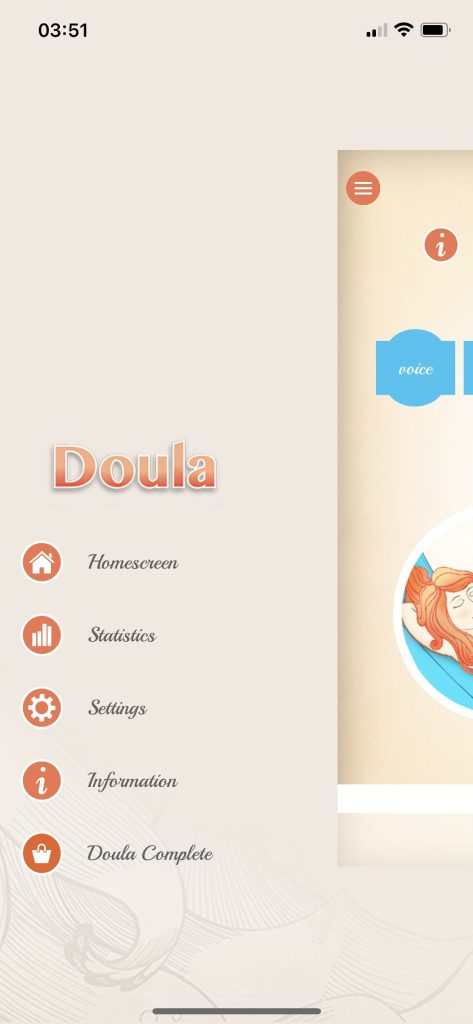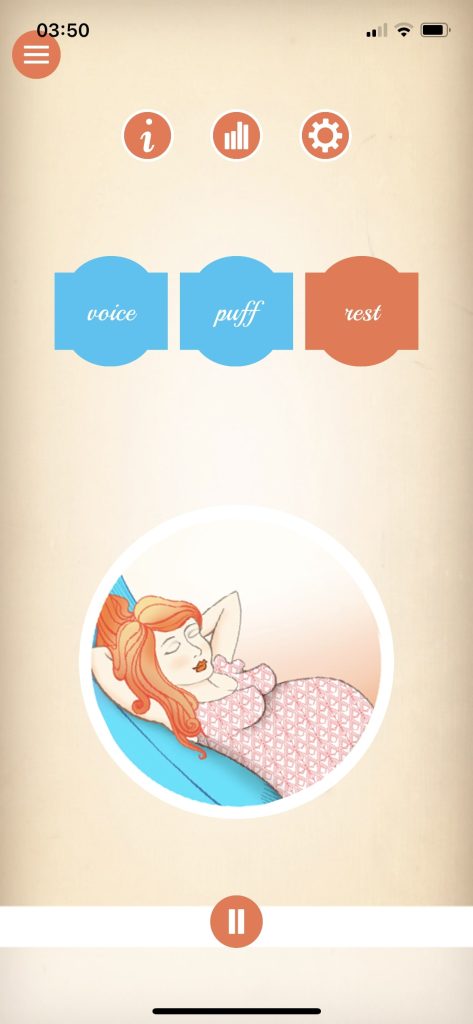 All information will be processed and displayed in the form of a graph. The co-breathing feature will help you relax and reduce pain without the use of medication. Download the app and appreciate its features and quality of work.


Safe Delivery
Safe Delivery is a professional app for midwives and other healthcare professionals. Free for users.
Given the intended purpose, has the ability to work offline, that is, without access to the Internet. Convenient, multifunctional, with a well-designed interface. Developed primarily for midwives to teach first aid and other health services.
Extensive reference and training material supports multiple languages. Video tutorials supplement the training material and help you learn it better.
Users can view a detailed list and description of procedures that are possible in labor and delivery and, depending on the situation, are prescribed for the mother and newborn baby. Materials include a list of medications with information on how to prepare and use them and preventive measures.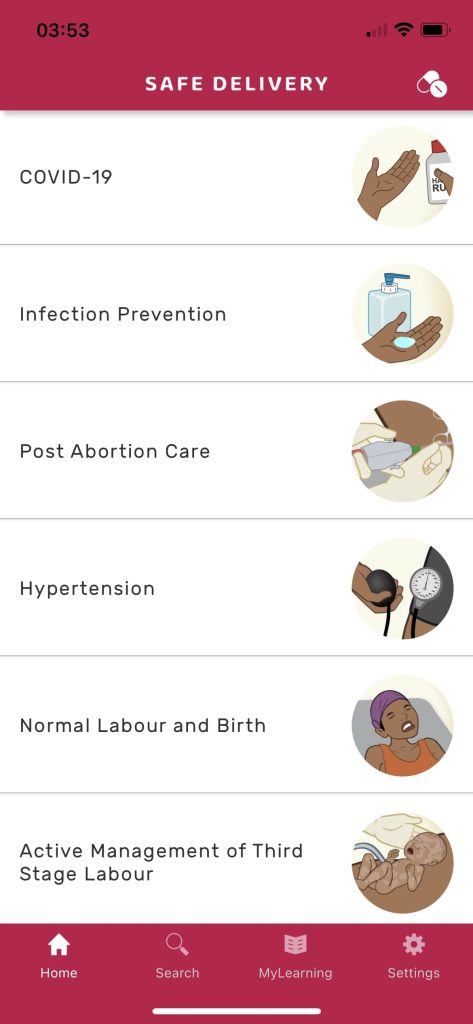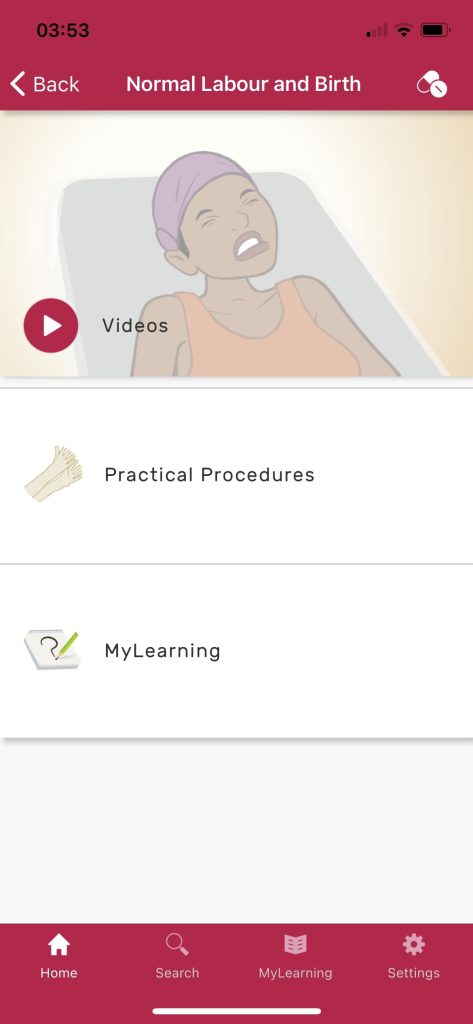 A search function will help you quickly find the necessary materials. The app will become a reliable assistant in providing quality medical care to women and newborns. Become its user and see for yourself.


You may also like: 7 Best Pregnancy & Baby Birthday Announcement apps
Irth
The Irth app is an information platform whose target audience is women of color who are pregnant and have already given birth.
Everyone has the opportunity to leave feedback on her experience of medical care before and during childbirth, as well as the patronage of the newborn.
You will find information about maternity hospitals, reviews, and ratings of doctors accompanying pregnancy and childbirth, as well as pediatricians.
A convenient filter system will allow you to get information based on your location or other parameters. Birth partners, medical staff, and doulas can also leave their opinions and other information.
The purpose of the platform is the access pregnant women and their newborns to quality medical services, informing them about the risks associated with going to certain medical institutions or to certain specialists.
It arose due to the high mortality and another adverse course of childbirth of this category of women. Users have the opportunity to create a full review of their visits to medical institutions and specialists.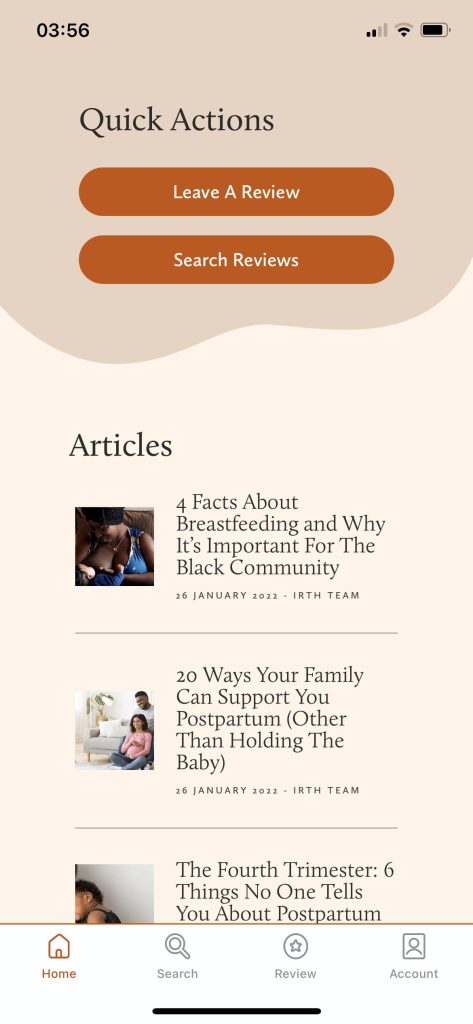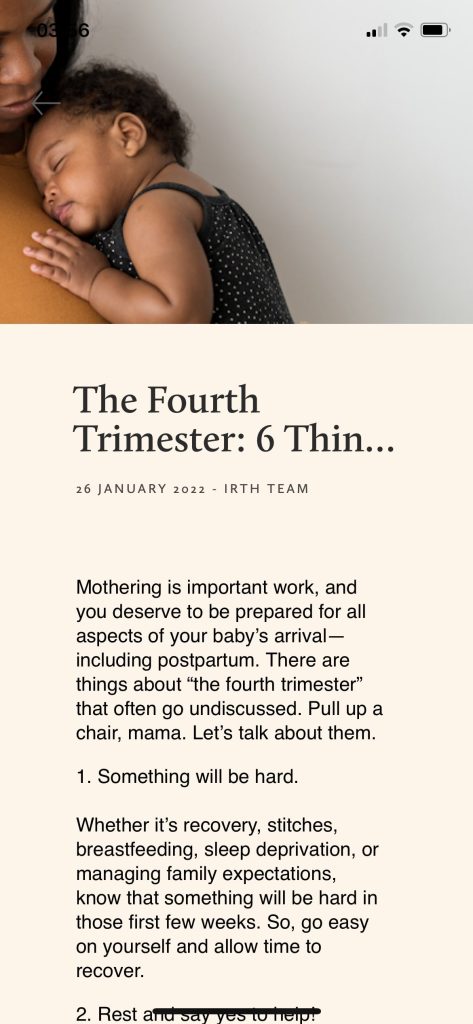 The app is socially oriented and deservedly popular. It meets the stated functions.