Have you ever noticed that things disappear right when you need them the most? Like when you need to measure something but you can't find the measuring tape or ruler?
There are the best feet meter apps to help you. They may not be quite as accurate as your good ol' measuring tape but, they will give you a decent estimate of what you need measured.
You may also like: 11 Best Buying Shoes Apps for Android & iOS
Nike Training Club
Nike, the largest brand of athletic footwear and apparel, decided to use advances in AI technology and deep machine learning to make the sizing process fast and tedious.
Nike is used to innovation and modern technology. It is easy to confuse this app with a fitness app, but the novelty is the most accurate shoe size measurer with the help of artificial intelligence.
The measurements are taken according to the standards adopted by Nike.
The specialized app uses a smartphone camera, combining computer vision technology, deep machine learning, big data, artificial intelligence, as well as special recommendation algorithms for measuring feet.
The user stands up against a wall, takes a picture with the app of his or her feet. The app then gives the user comprehensive information about the feet.
This is not only the size itself but also about the features of shoes of that size, even prompts how many people in the world wear shoes of the same size.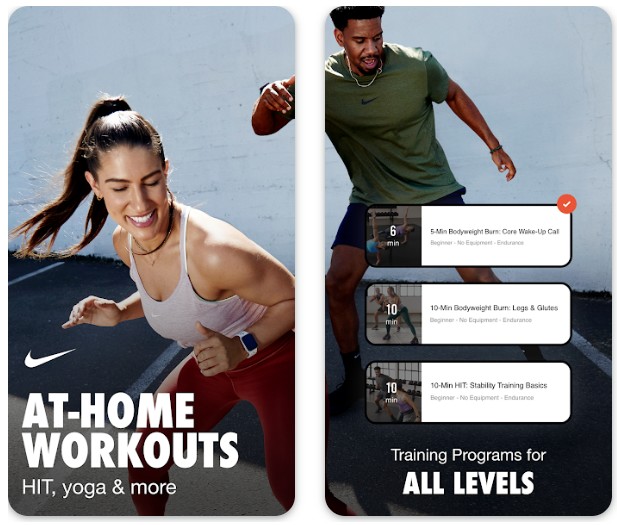 You can also check: 11 Best Unit Converter Apps for Android & iOS
Shoe Size Meter
This application is used to determine the size of your foot. Simply place a white sheet of paper on a dark floor or dark t-shirt.
Then place your foot on the sheet so that your heel is exactly on the edge of the sheet.
After that, simply point your phone camera at the sheet and get the exact measurements.
You will know your American, European, English, and Chinese size.
The module takes the orthopedic size of your foot – and saves an "electronic footprint" to help you find the right shoe later on.
ShoeSize AR includes an innovative approach to calculating the foot that allows the software system to "see" an image from a video stream.
In doing so, it calculates foot parameters many times per second and includes a selection of the most accurate result from the set.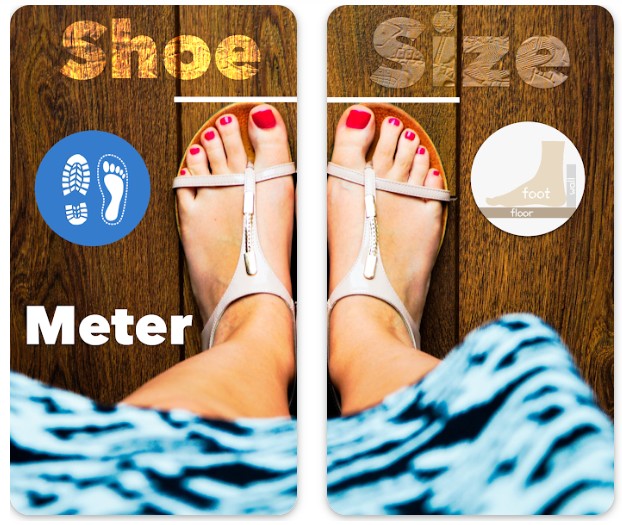 Neatsy – AI sneaker fit finde‪r‬
This application allows you to determine the size of your feet using the front camera of the iPhone.
The service allows you to make the right choice of shoes during online shopping.
The new program works as a 3D scanner on the iPhone X and newer models. It uses TrueDepth technology to capture a three-dimensional image.
On iPhones without a Face ID sensor, the novelty works with a questionnaire. The app reportedly uses a combination of computer vision, AR scanner, and machine learning technologies.
After installing the app, you need to fill out a short questionnaire about shoe preferences and scan both feet with the smartphone's front-facing camera.
According to the developers, AI-based algorithms determine the user's foot size and select the most appropriate sneaker models.
The Neatsy catalog includes shoes from such brands as Puma, Nike, Jordan Air, and Adidas.
After selecting the model, the app redirects users to the sites of sneaker manufacturers and online stores where the necessary goods are available.
The app can be used by iPhone owners in the U.S., U.K., France, Italy, Spain, the Netherlands, and Canada.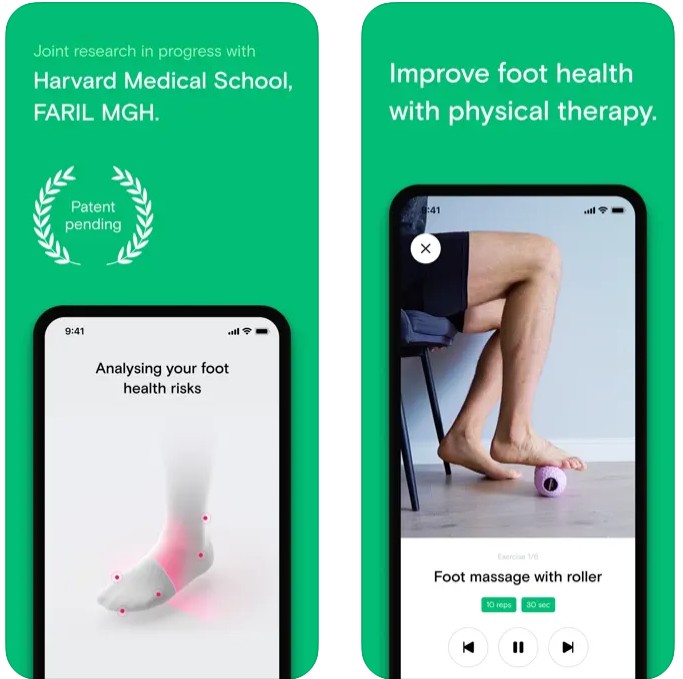 FitFeet – Scan foot and choose right shoe size
With the help of this mobile application, users can make a 3D model of their own feet and use it when choosing shoes in online stores.
The application consists of three main elements: an industrial scanner that produces 3D models of the internal volume of the shoes, a mobile application for obtaining 3D images of customers' feet, and a software module for selecting the appropriate size.
A special algorithm takes into account the length and width of the foot, the height of the instep, the location of the toes, and other factors necessary for shoe selection.
After processing the images the application will give an ID code of measurements for registration in the system.
Non-contact fitting is done by comparing a 3D model of the internal volume of the shoe with a 3D model of the customer's feet. The service compares your foot parameters with the scanned shoe and selects the size that fits you.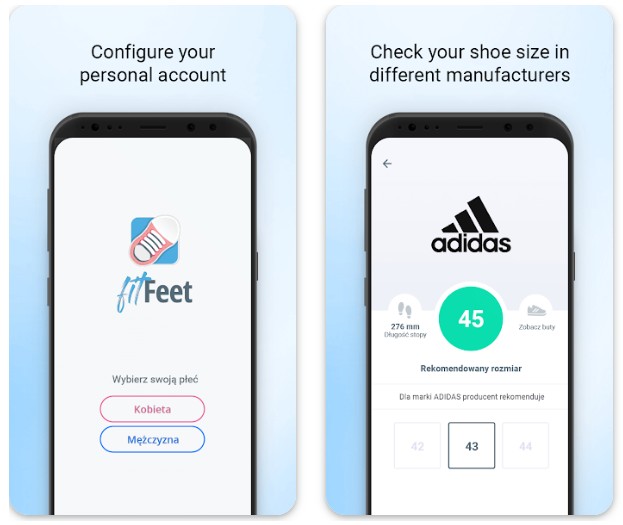 FootFact
This app is also ideal for measuring your foot size. After installing this app, you will need to take a piece of paper and place your foot on it.
All instructions and requirements will be in the app. After that comes the most interesting part of using the app.
The app will compare your foot size to the paper and tell you the exact size of your foot.
Moreover, it is able to measure not only the length but also the width. Thus, when you shop online, you will find the most suitable pair of shoes.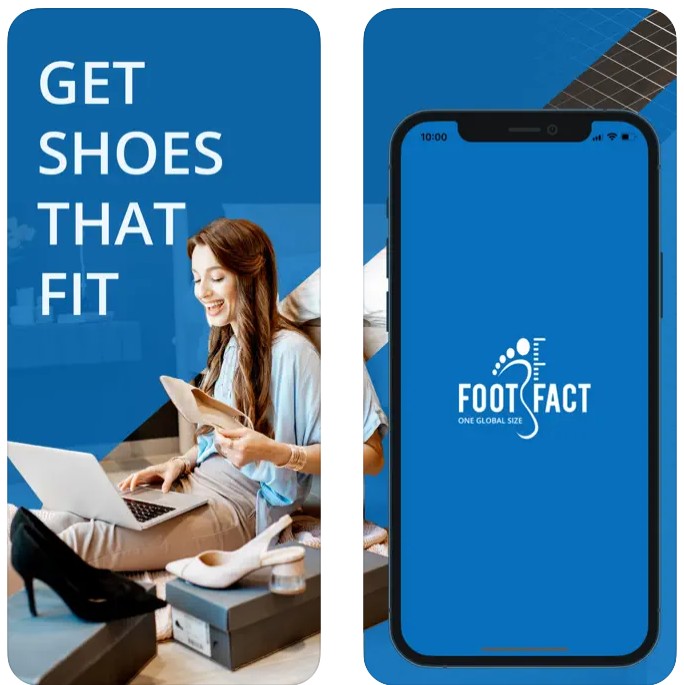 You may also like: 9 Best Height Meter Apps for Android & iOS
Spotsize
This is a great service so that you can know your foot size and find comfortable shoes. Just follow the instructions and get your correct foot size.
All you have to do is take a picture of your feet. Make sure that the photo is of good quality. The program will then create a 3D model of your foot and give you detailed information about the size.
It is possible to get not only a US size but also a UK size and an EU size. That's why you can choose shoes not only in local stores but also in foreign ones, which means that you have much more choices.
To create an exact virtual foot model, the service uses the power of AI, augmented reality, and special sensors to create a virtual copy of your foot. You do not just take selfies, you let high technology determine your foot size.
You no longer need to try on dozens of pairs of different shoes. It is easy enough to know your foot size just by tapping a few times on the screen of your phone.
Advantages:
Handy app.
Effective determination of foot size.
The use of high technology.
User-friendly interface.
Drawbacks:
Sometimes it is possible to face bugs.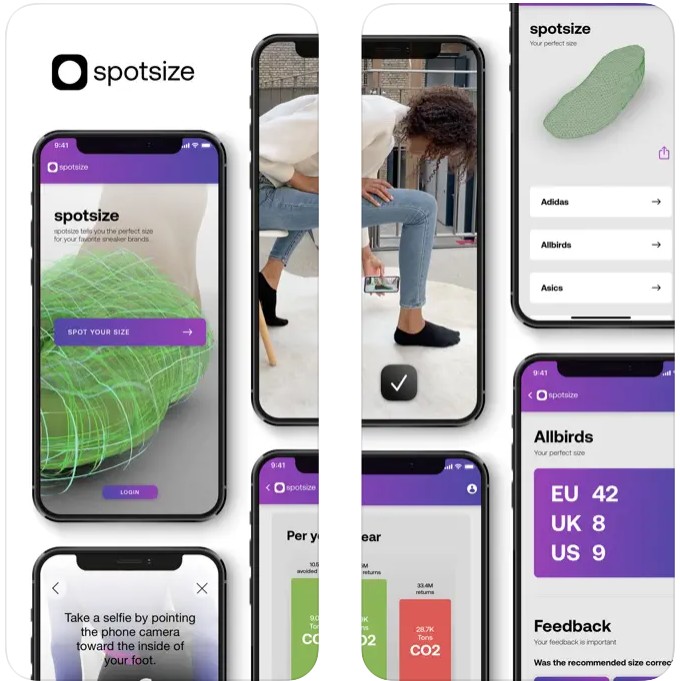 FootGauge
FootGauge is a simple app that helps users determine their shoe sizes in different countries.
The app's interface is easy to use, with a clean design that allows users to navigate between different size systems with ease.
One of the nuances of FootGauge's gameplay is that it provides users with the ability to measure their feet in a variety of different units, including inches, centimeters, and millimeters. This is a great feature for people who are used to measuring their feet in a particular unit and want to avoid any confusion when using the app.
However, it does not provide any guidance on how to take foot measurements accurately. While this may not be a problem for experienced users, beginners may struggle to get accurate measurements without proper guidance.
In addition, some users have claimed that the app can be inaccurate.
Advantages:
Simple interface.
Multiple unit options for measuring foot size.
A convenient and quick way to determine shoe size.
Drawbacks:
Lacks guidance on how to take accurate foot measurements.
Some users have reported inaccuracies in the app's measurements.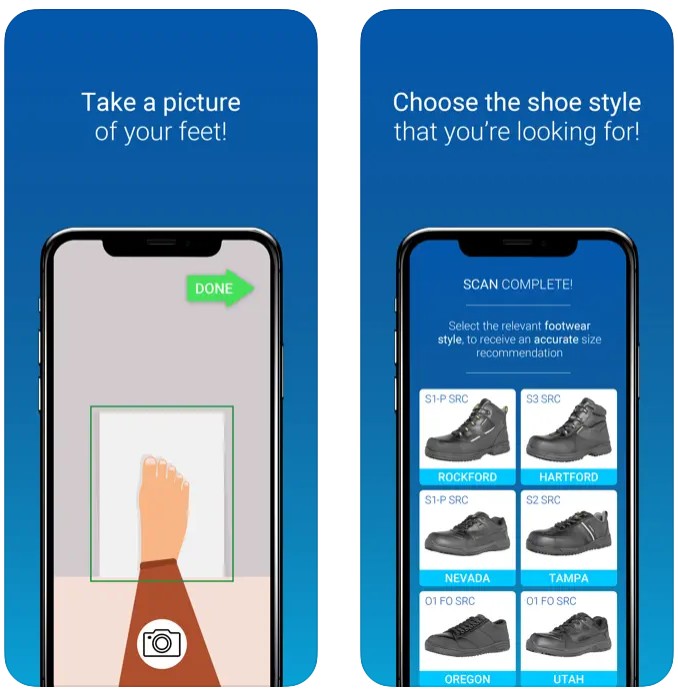 INESCOP YourFeet
The INESCOP YourFeet app is easy to use. First, take a picture of your foot against a white background.
Upload the image to the app. It will determine the length and width of your foot. All measurements will be saved in the app.
You can also find out your foot size in different international systems such as European, British, American, and others.
Another big advantage is that you will also be able to find out your size from famous brands. For example, the app will tell you what size sneaker from the Nike brand is right for you.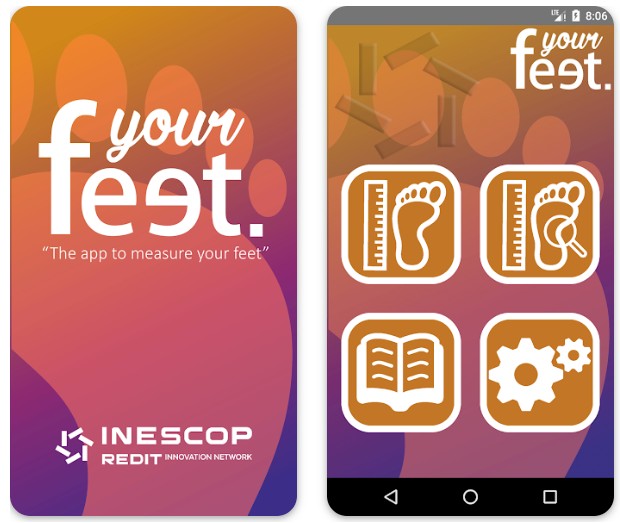 AR Ruler App
This application has a simple interface and great functionality. The manual sorting mode is also available. You can move the value to the right place or hide it so as not to interfere.
Push the icon and get to the main screen, made in a minimalist style. You can choose the conversion direction. Such as movement, informatics, mechanics, dimensionality, and so on.
At startup, you can open the menu, last selected values for conversion, favorites, and choose the direction of calculation.
In this case, you can set the menu to rotate (dynamic by content) or to use a classic column. By the way, the number of columns can be set independently for both portrait and landscape orientation of the screen.
Finishes the settings the mode of the line displaying in the converter – single-line or two-line. The first line – name, the second – input field, and abbreviation. This is a very convenient solution, especially if you have to convert several times a day.
Of course, this application immediately adjusts to the working way with its interface and logical settings.
This is one of the best converters-combines, which will suit both the engineer and the average user. Interface, management, settings – everything is thought over and done qualitatively. At the same time, you can create your own conversion directions.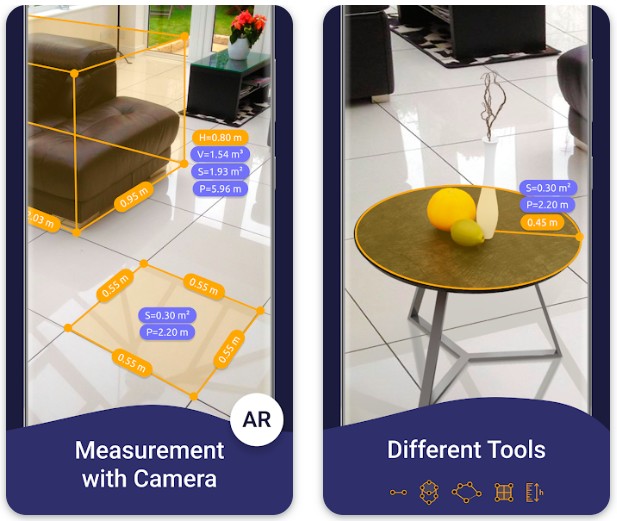 EasyMeasure
If you are a bit overwhelmed by the sudden surge of questions relating to conversions, then there's no doubt you have already forgotten how to convert certain units of measurement to another. But fear not, converter apps like this are here to aid you.
Aside from the obvious fact that it can convert units of measurement, what makes this app awesome is its feature that allows you to see possible unit conversions of more than two units all at once.
If you need to convert 10.72 meters to inches then to feet, you can see all possible conversions in just a few taps.
You won't have to exit the current screen after you've done one conversion for you can do even more than five conversions simultaneously.
This app may be one of the best free unit converters and it's for free. Download it today and see for yourself.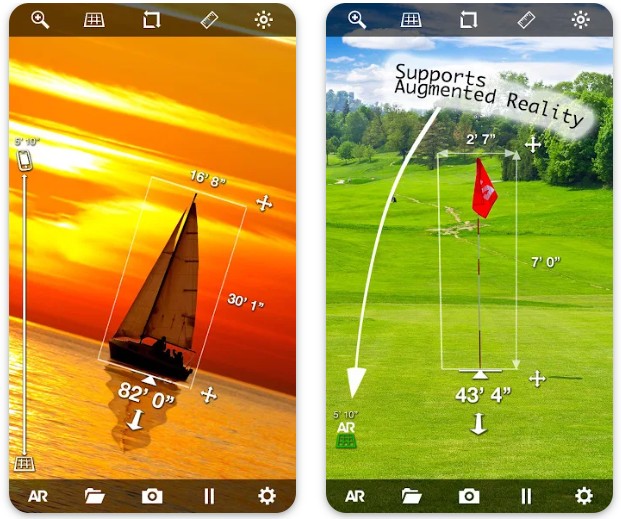 You may also like: 11 Best tape measure apps for Android & iOS
MFoot: Measure the foot
MFoot is a free mobile app designed to help users find their ideal shoe size.
Users are asked to input their foot length and width measurements, and the app generates a suggested shoe size based on the data entered. The app offers options for both men's and women's shoe sizes and includes a range of countries and regions to choose from.
The interface is clean and easy to navigate, with a simple design that makes it easy to input measurements and view results. However, the overall look and feel of the app are somewhat dated, and the graphics lack the polish and visual flair of many other modern mobile apps.
One of the disadvantages of MFoot is that the suggested shoe sizes may not always be accurate. The app provides general guidelines for sizing, but individual preferences and variations in shoe design and manufacturing can affect how a particular size fits.
Advantages:
Simple interface.
Generates shoe size suggestions based on user measurements.
Drawbacks:
Suggestions may not always be accurate.
Dated graphics.
Unresponsive interface.