Army simulators are popular among players from around the world because they allow you to plunge into the virtual reality of combat. These games allow you to relax and even release after a hard day.
Starting the game, you will forget about the rest of the affairs and pass a few fascinating hours. But to do this you need to choose the best option, which is not easy to do on your own. So, we have reviewed these best army simulator games for Android & iOS, among which you will find your favorite one.
Dive into the epic battles and fascinating gameplay with these best WW2 games.
US Army Training Ground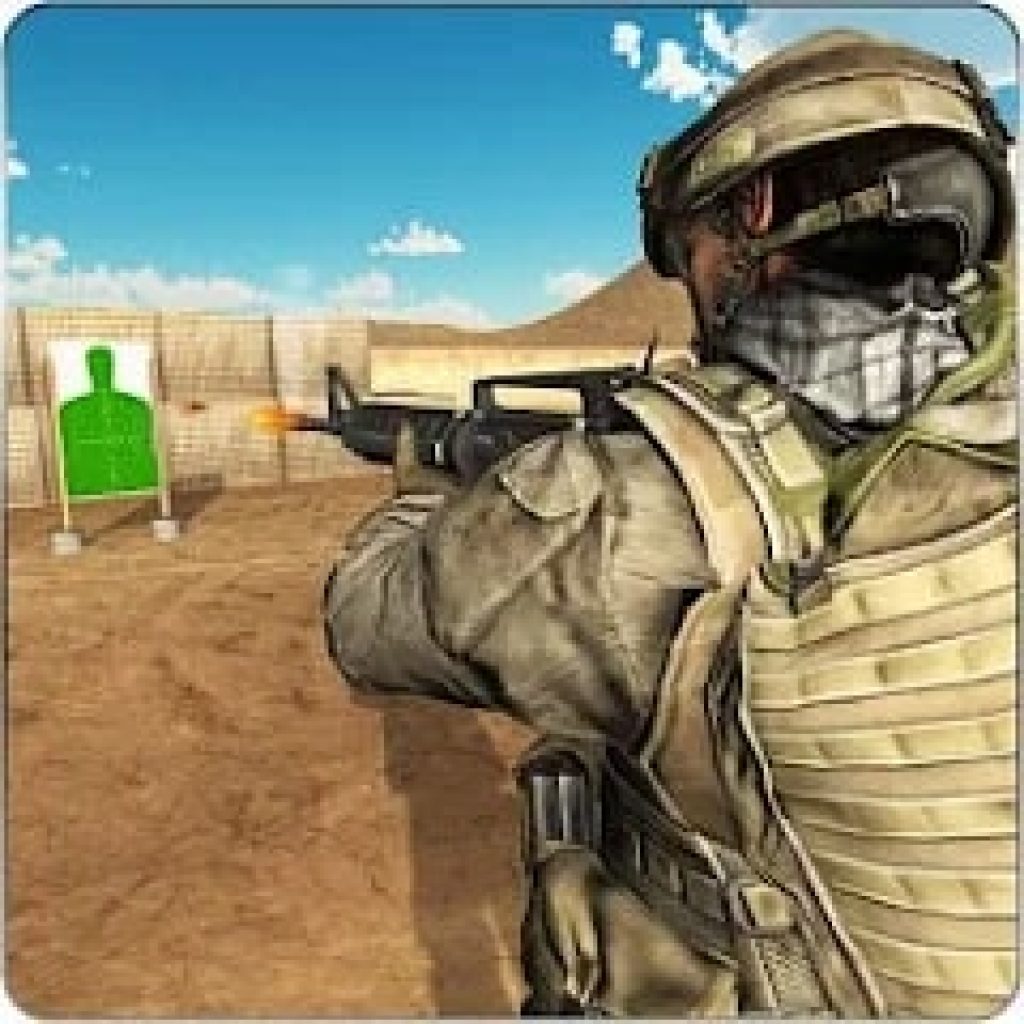 US Army Training Ground is a military action app in which you can learn all the skills of shooting and hitting the target. Here you will become a real sniper. Practice, and make the best shots.
Soon you will be marked as a professional and the whole guard will know about you. Before you start the game, go through detailed training, and only then go to the battlefield.
You will have the opportunity to choose your favorite weapon. Aim and shoot at the boards at different positions, and try to hit all the marks. This is one of the best games with sniper weapons.
Be careful considering the many moments with military hardware. There is detailed training on all the actions that are necessary for further victory.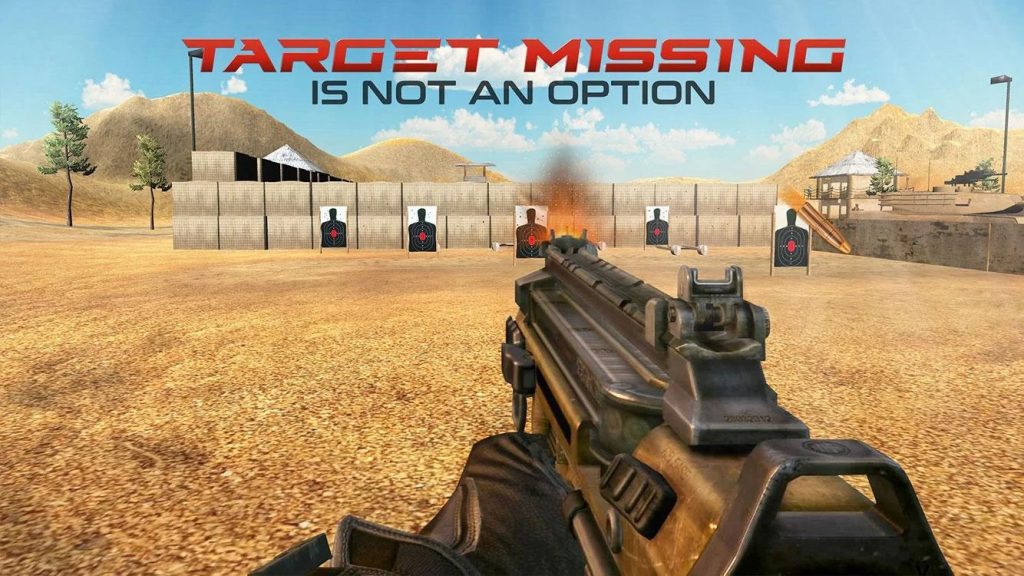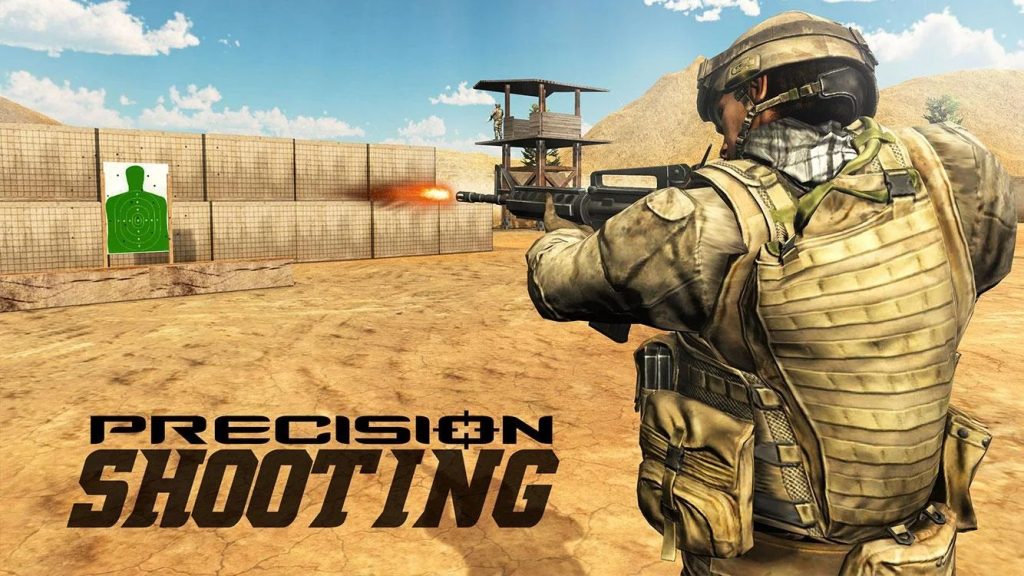 Moreover, there are 3D mesmerizing graphics that will immerse you in a virtual world, a special kind of first-person shooter, and much more. Install the program, and leave your evaluation in the review of the simulator with weapons.

You may also like: 11 Best Colony Building Games for Android & iOS
US Army Battleground Shooting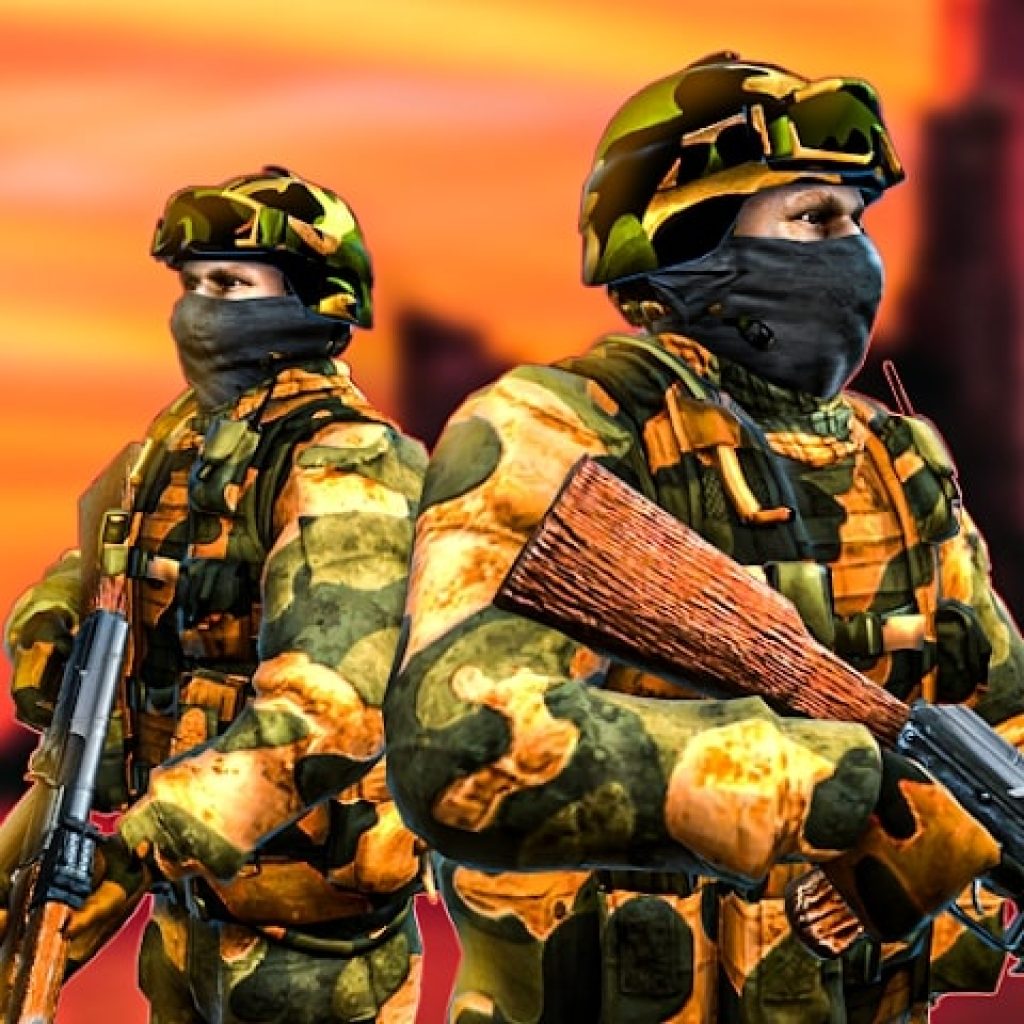 In the game US Army Battleground Shooting, you will immerse yourself in the atmosphere of US battles. Learn how to defend your own and attack your opponents.
Stay alive in spontaneous conditions, prepare for battle, provide the good fight and survive. Assemble a team of armed forces and travel by plane.
Take on the role of army commander and report all the events you see. Protect your squad from arsonists, and take revenge on your opponents by fighting face to face.
Use your learned shooting skills and a powerful pistol. Trace all laid explosive objects, capture the area as quickly as possible and get the coveted loot.
The US Army Battleground Shooting app has features such as a real world with an army base, a large selection of weapons, and third-person play.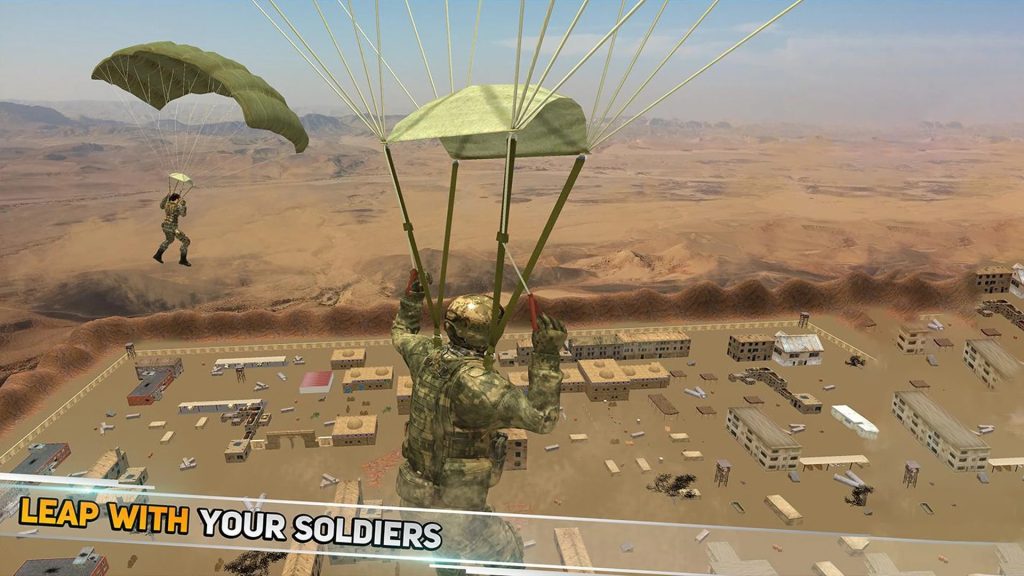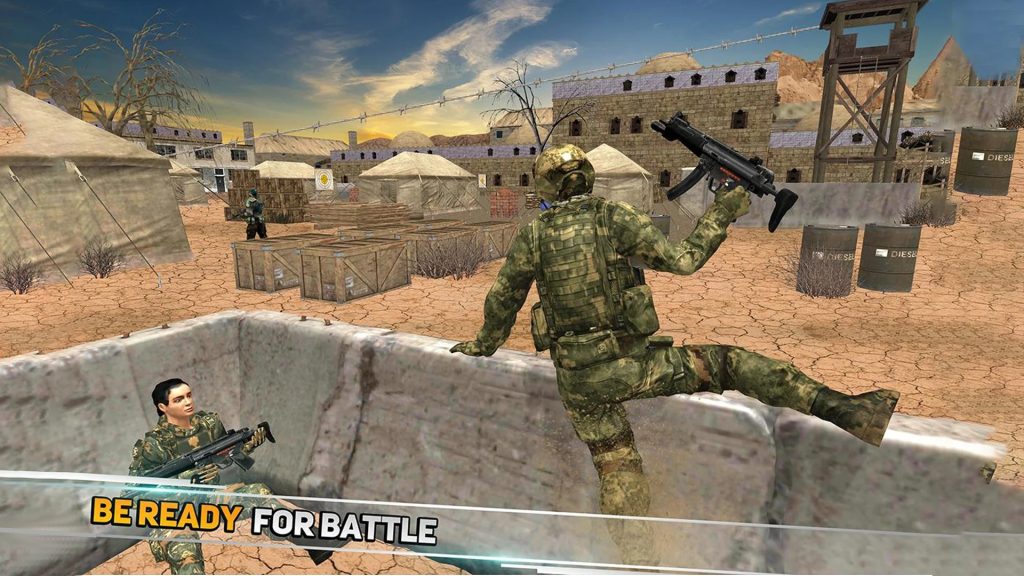 Develop your survival tactics in the game world and play until you defeat the last warrior. Download the program and start playing now.

FPS Commando Modern Army Games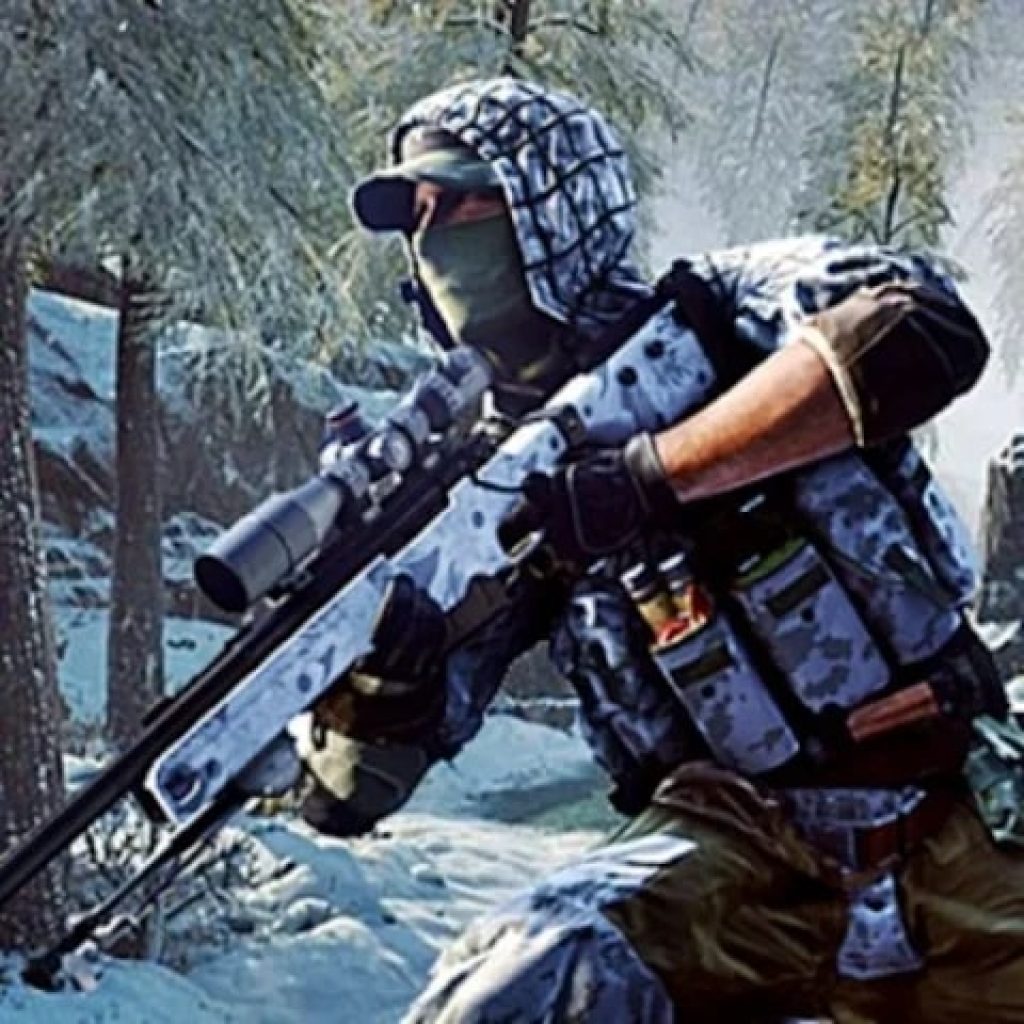 The free app FPS Commando Modern is an army combat game. This program has several game modes with different weapons. Train, go through missions, and take part in large-scale battles.
Go against gangsters and protect your team. In the game, you will have to not fight and survive in unpredictable conditions. Preventing terrorism, and file theft, are important for military action.
Think through your strategy and act strictly according to it. Clear the zone of enemies and become an invincible sniper. Take your favorite powerful weapon to quickly attack the enemy.
Besides, go through important missions, place bombs on the enemy's field, and attack. This is a great game that will help you learn how to shoot and properly handle a pistol, dagger, or shotgun. Feel yourself on a real field!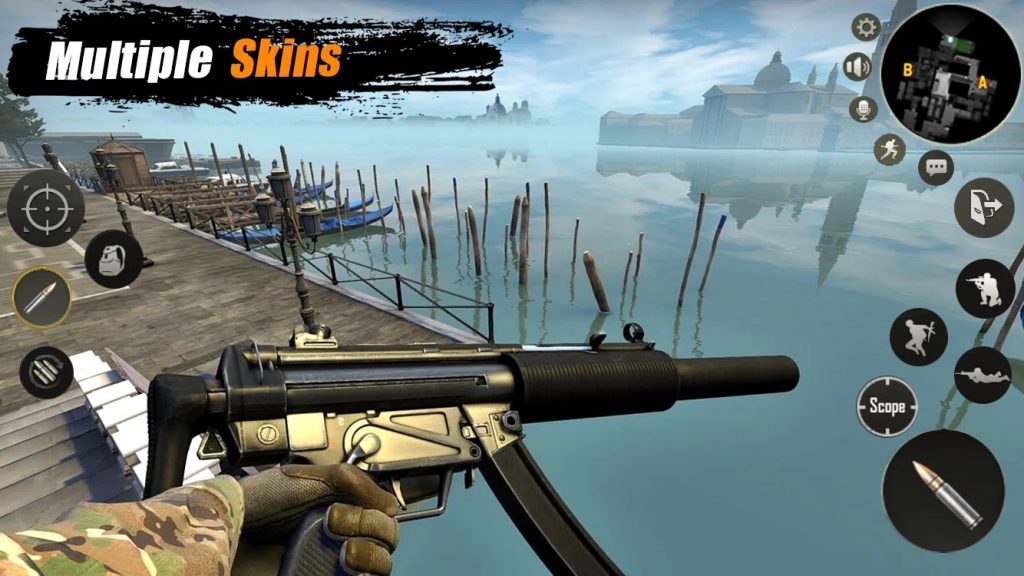 The game has high-quality graphics, made in 3D, user-friendly interface. Moreover, there are a lot of captivating levels and surprising sound effects. Download FPS Comando Modern and enjoy the gameplay.

Glorious Resolve FPS Army Game
Glorious Resolve FPS is a game in which you can fight epically against shooters, snipers, and other enemies. Push all enemies away from the country and increase your territory.
Rally with your army and defeat terror and various threats. For a successful attack, you need to choose the right weapons and resist capture. Go through this exciting game and unlock new possibilities for operations and strikes.
Throw other players' challenges as well as accept them yourself and complete missions. You can immerse yourself in a beautiful 3D environment with picturesque nature scenery.
Get back at the fighters with heavy hits, grenades, and other weapons as soon as possible. Glorious Resolve FPS is packed with nice features. There are great graphics with easy controls and powerful weapons with lots of choices.
It's worth noting that to unlock the weapons you want, you need to get medals and promotions. Pass the tests and beat the best users in the game. You will see all the results of the battles in the table of the best.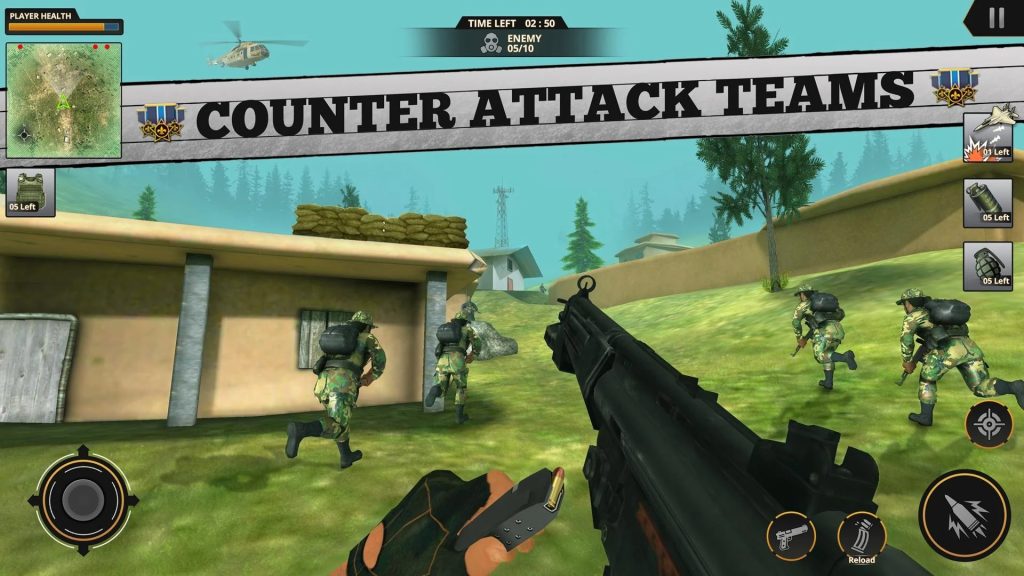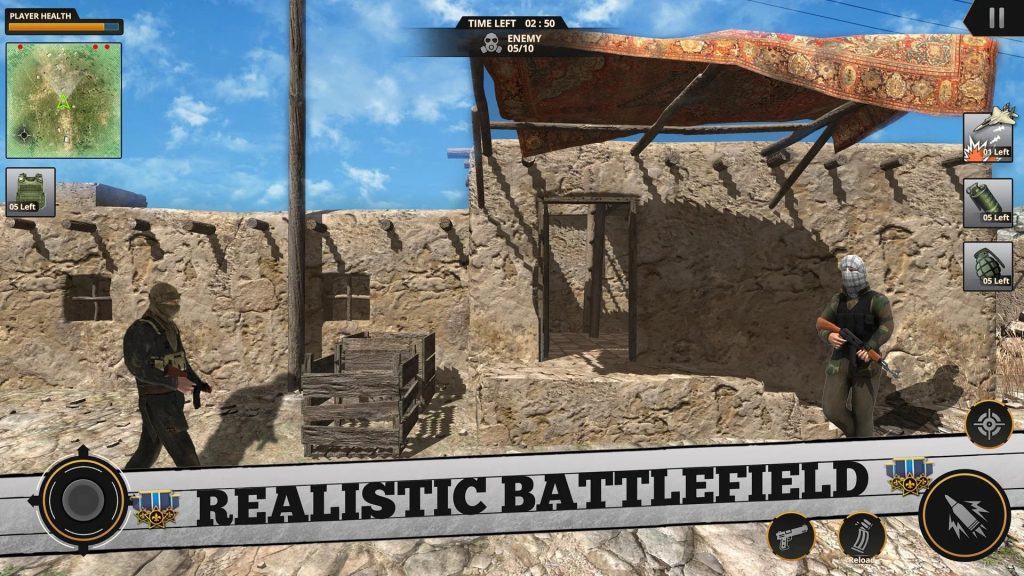 Play Glorious Resolve FPS, read reviews, and leave your ratings about this app.


Soldier Games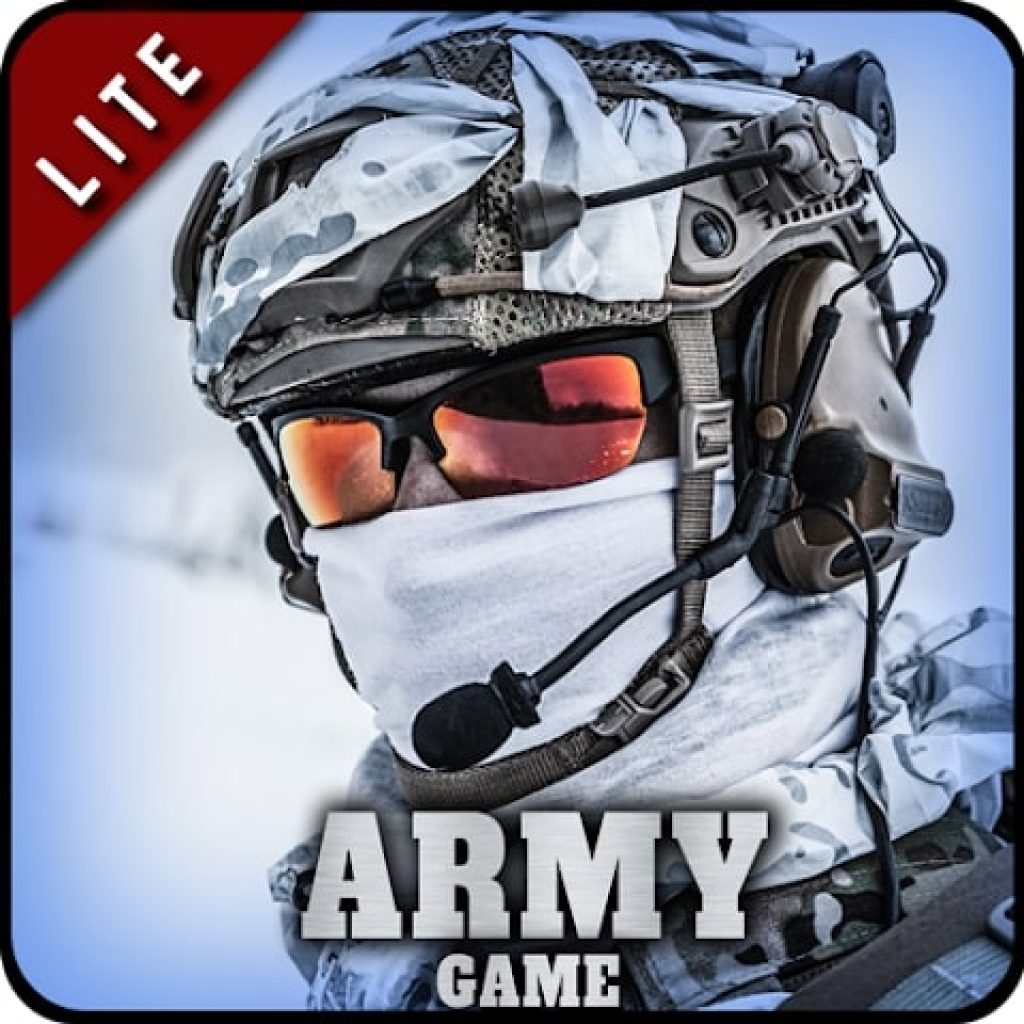 Soldier Games is an army arcade game in which you have to play shooting. The app has access control, is understandable to every new user, and has stunning animation in 3D format.
Moreover, here you will be able to choose your favorite weapon from the presented ones. If you like this kind of shooter, then you will love this game. Join the military battles and attack your enemies.
Organize a successful shooting and enjoy the gameplay. Your team must act quickly and coherently, so as not to get hit by the enemies in the future.
Besides, take part in missions and keep yourself safe. Use the best weapons and aim them to shoot later. Show all your abilities, show your wits to become a hero. Hide, shoot, dodge, and know-how to endure.
Try to win every round in an epic game. Take on challenges and become an independent player. Prepare for battle and remember that terrorists are always lurking somewhere nearby.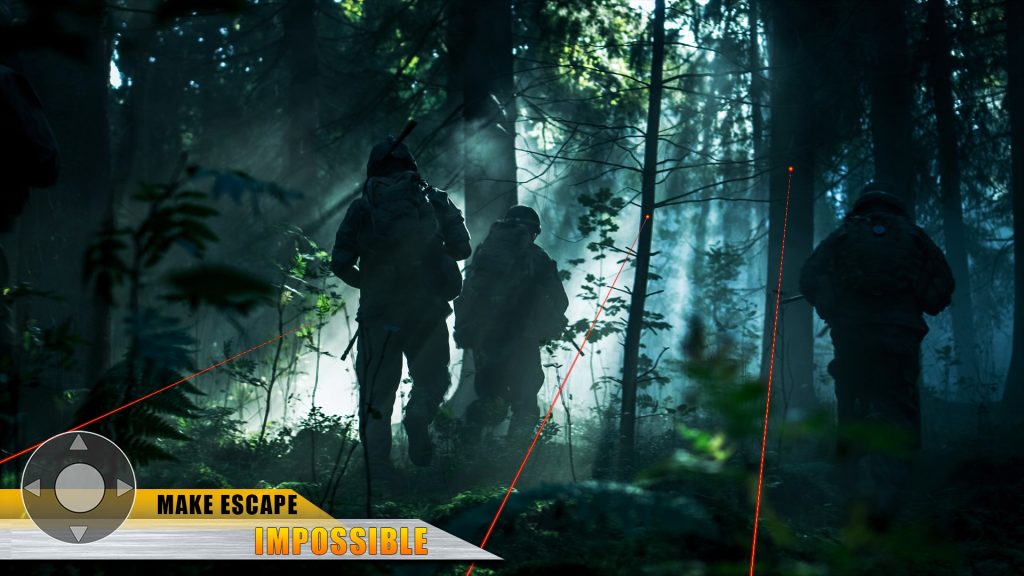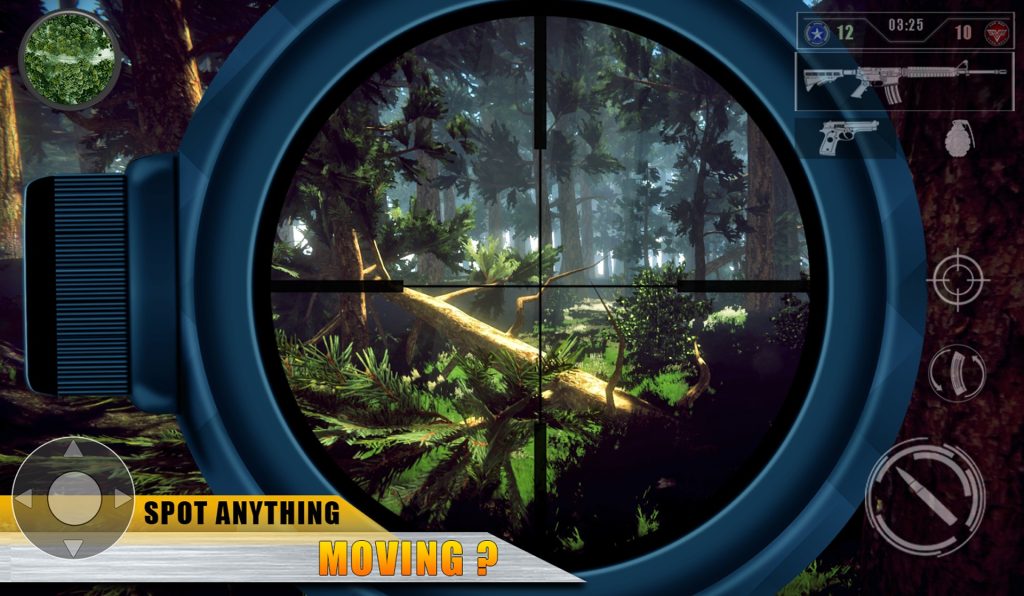 Travel to different lands, and explore laboratories, you will need to complete many quests. Soldier Games receives frequent updates to make the game as comfortable as possible.

You may also like: 15 Best Medieval Building Games For Android & iOS
World War Heroes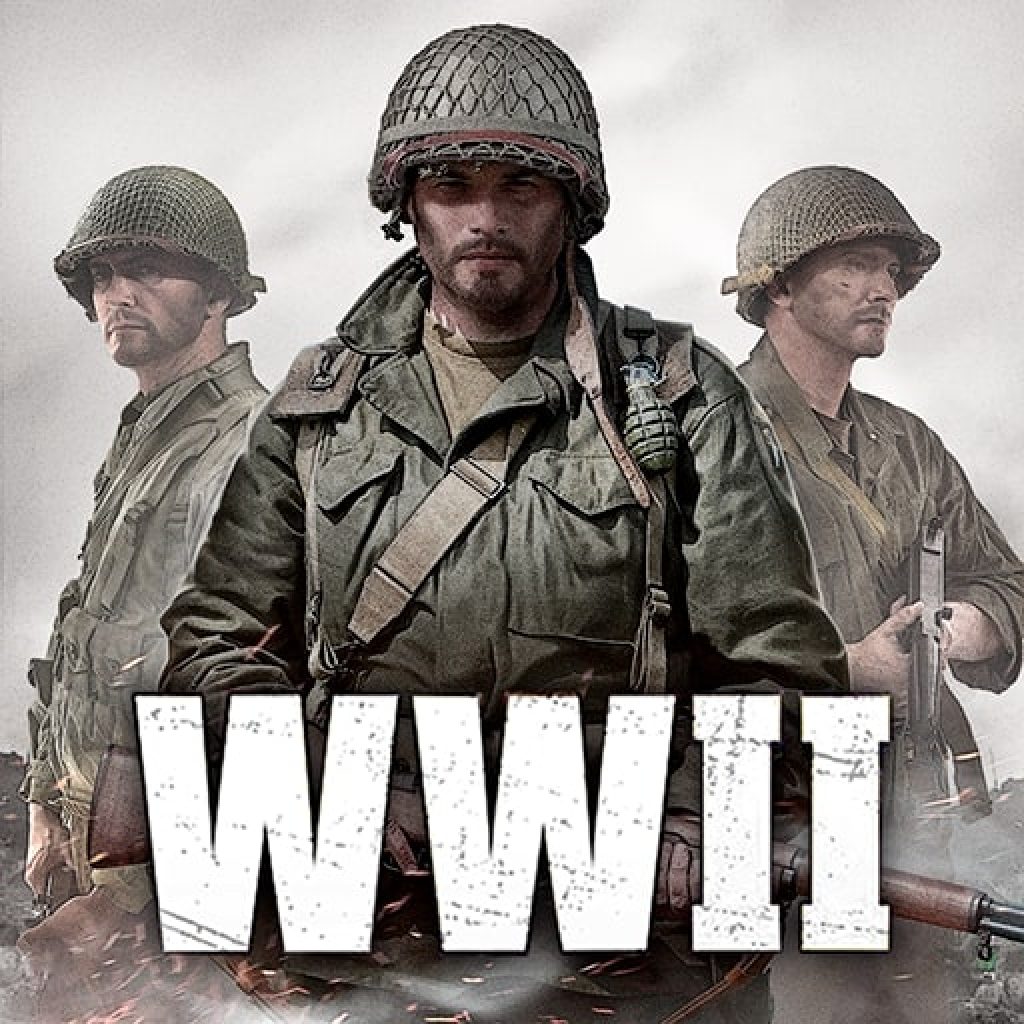 World War Heroes is an app that is a world war game on the battlefield. You have to go through real team tank battles and try to stay alive.
Plant explosive devices and defend against enemy traps. The game includes 7 realistic combat zones and 4 types of vehicles from different countries. What's more, there are six modes with their own rules that you can switch from time to time.
Also, use the most powerful weapons by choosing from a large collection. Be active in the game, fight to win, and get the largest number of points. The user with the most points wins.
Besides, you need to defend the headquarters and hit the enemy. Take the enemy flag and manage to get it to your base and win the battle. Create your own exciting game and invite your friends.
World War Heroes has plenty of edged weapons like pistols, rifles, grenades, and more. Check in the app daily, get the prizes you deserve, and complete all the accumulated tasks.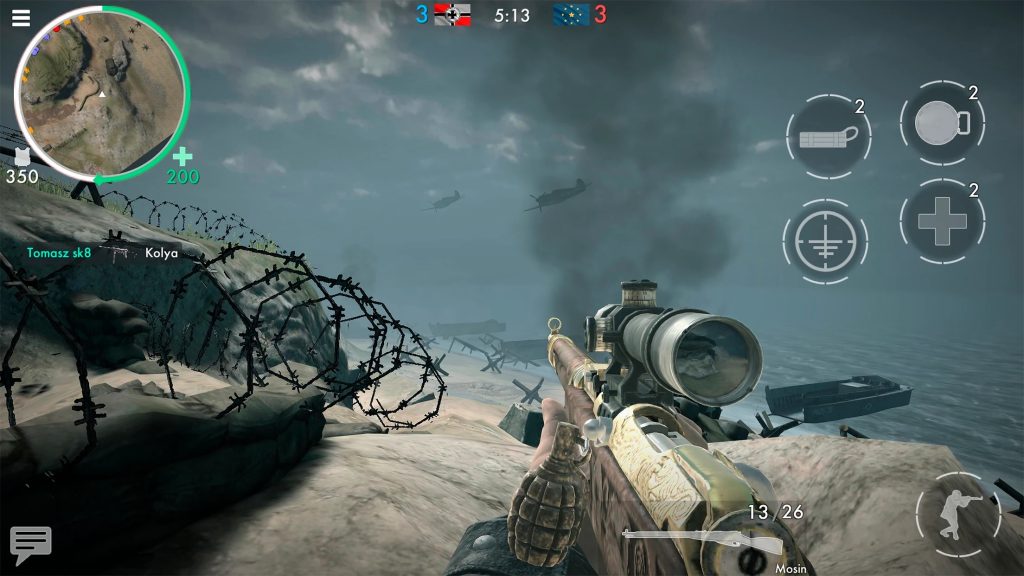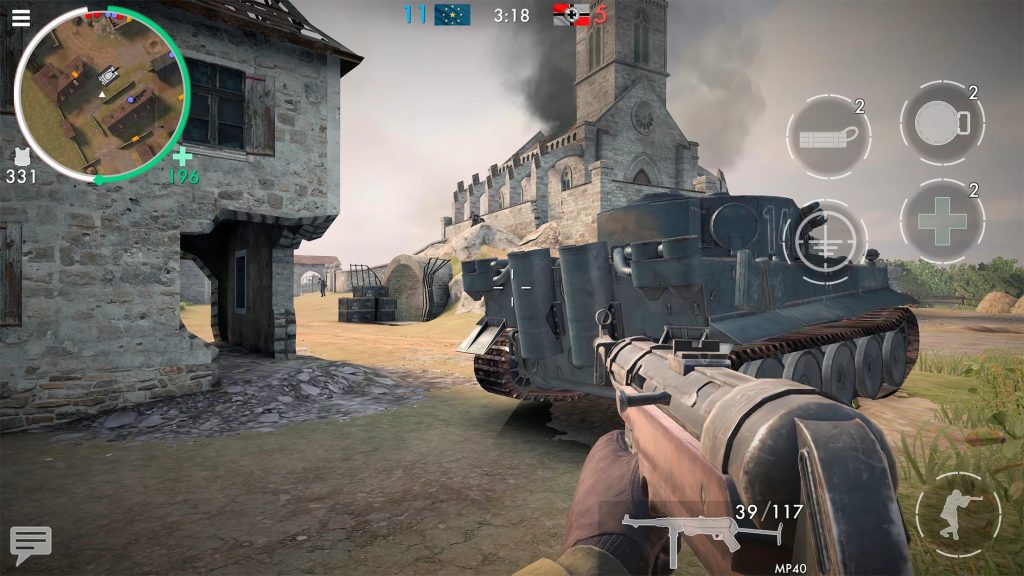 The game is done qualitatively, with clear graphics and a awesome interface, it is available on all mobile devices.


Modern Strike Online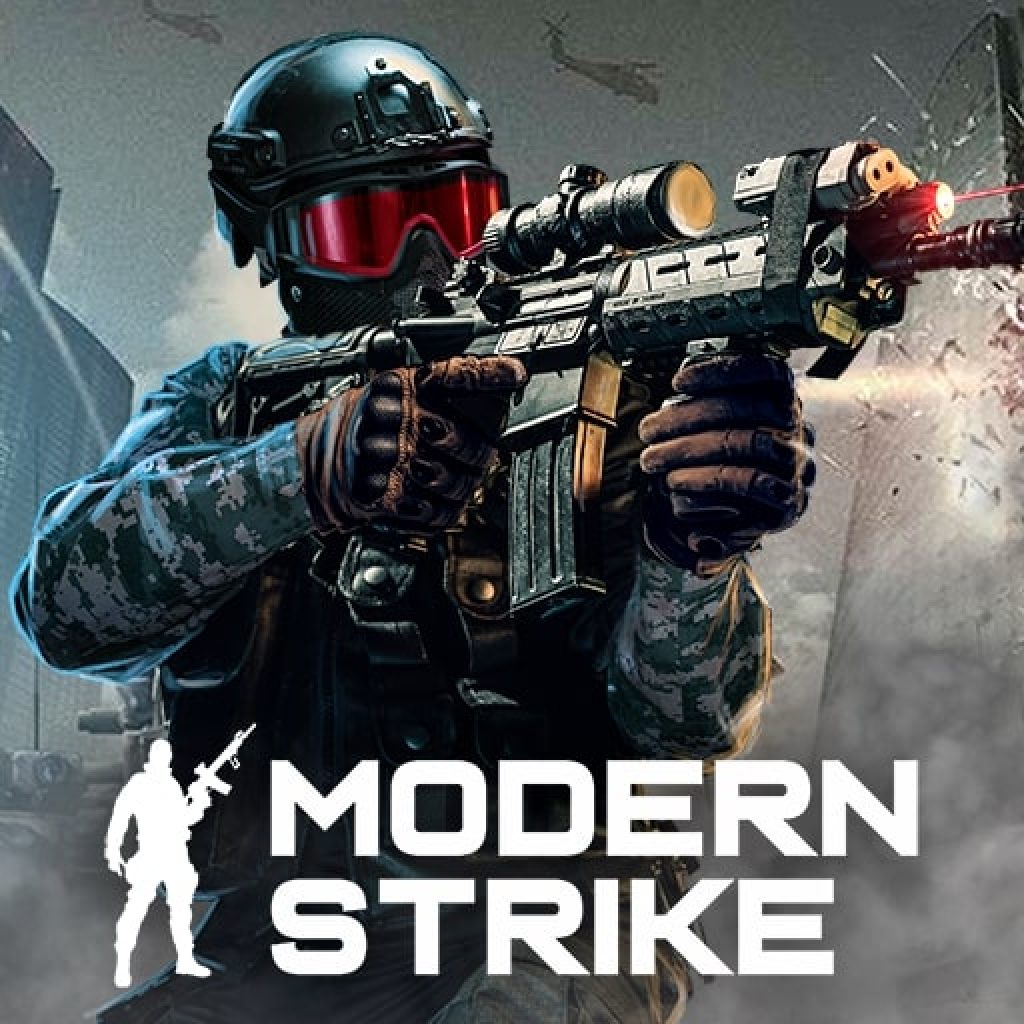 Modern Strike Online is a modern online killer shooter game in which you have to fight and win. The app does not require a lot of memory and is available even for weak devices.
Invite your friends and players from another part of the world to the multiplayer app and win together. Modern Strike Online includes five shooting modes, you can play with a team and alone.
Go to the app daily, pass certain missions and get rewards. Here you can play with any weapon you like, these are pistols, shotguns, and machine guns. Improve your equipment.
Open one of the 14 maps and start playing. Walk through a vast world with amazingly crisp graphics. Assemble a team of users, identify the enemy's weaknesses and win the battle. Show your enemy your power and cunning.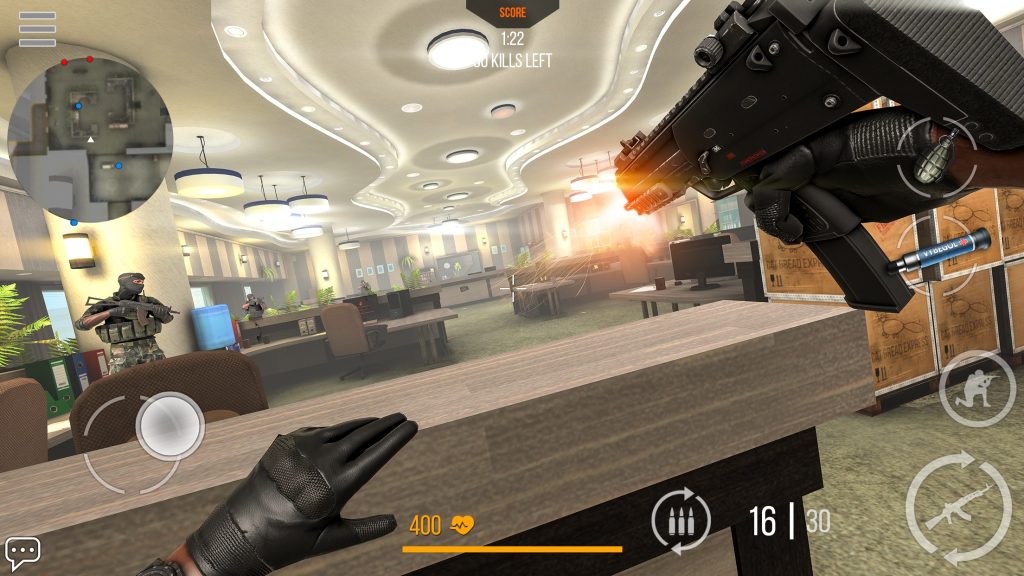 Try to plant a bomb on the enemy's field and make a big nuisance. The game is won by the team that has one soldier at the end of the battle. Then, you can see the winner on the leaderboard.


FPS Commando Shooting Game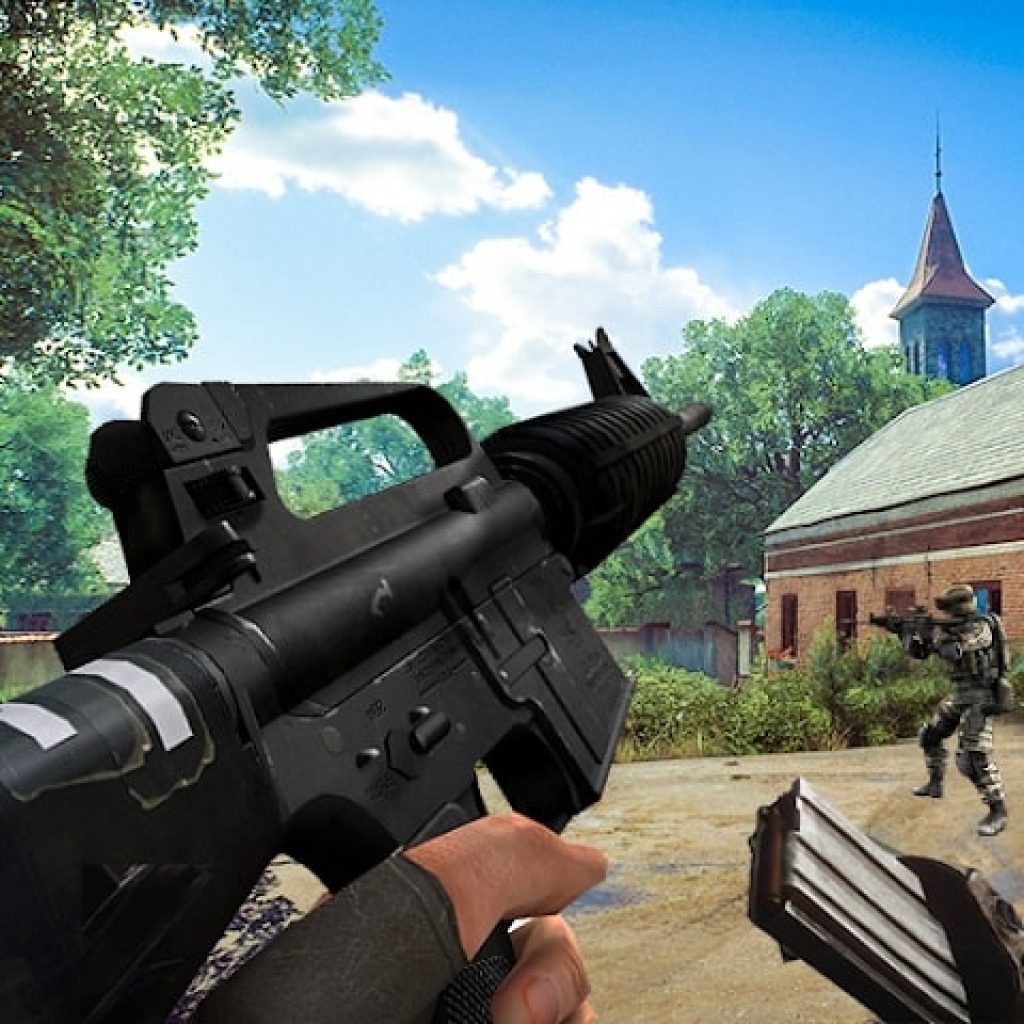 This is a unique free-action game that will immerse you in the world of the army and war. You will have to inflict critical blows on your enemies on the battlefield.
Complete the proposed missions, and fight terror. Choose the right weapons and practice to become the best shooter. Note that the app works in airplane mode, which is handy.
All the battles in the game are as realistic as possible and convey the whole military atmosphere.
Save your nation from the attackers, dodge deadly blows in time, and show yourself as an immortal hero in a fiery battle.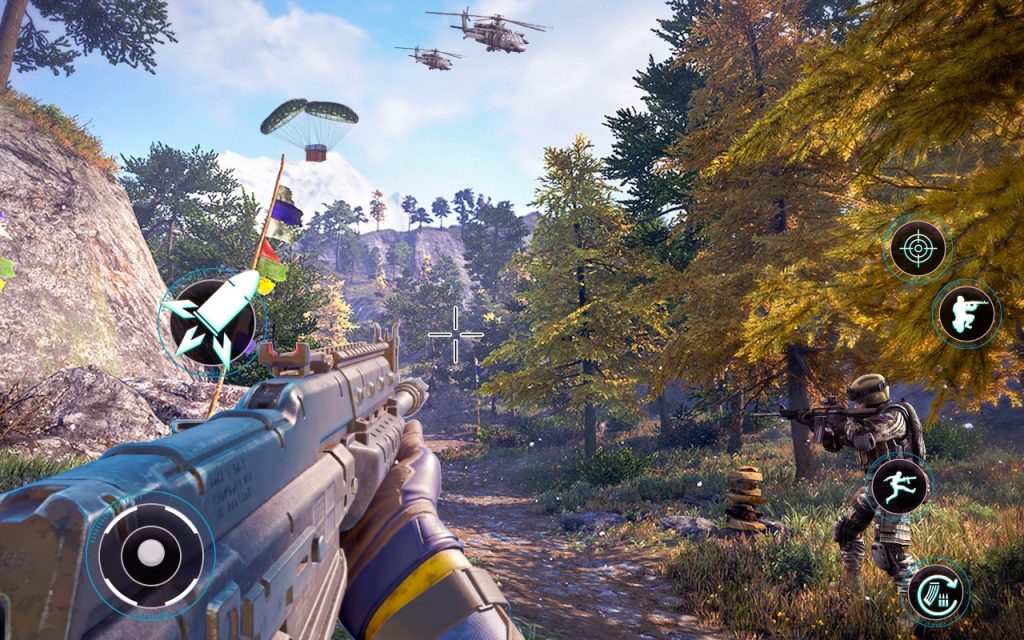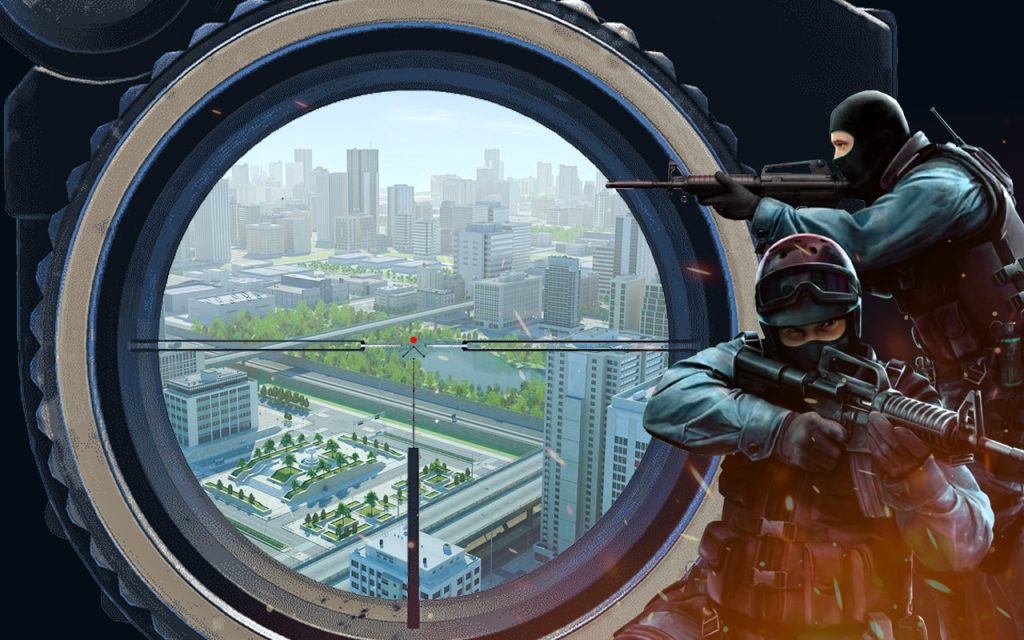 To start the game, choose a reliable weapon, such as a rifle, or pistol, and adjust all available options.

You may also like: 11 Best Games Like Crusader Kings III for Android & iOS
FPS Gun Strike Shooting Games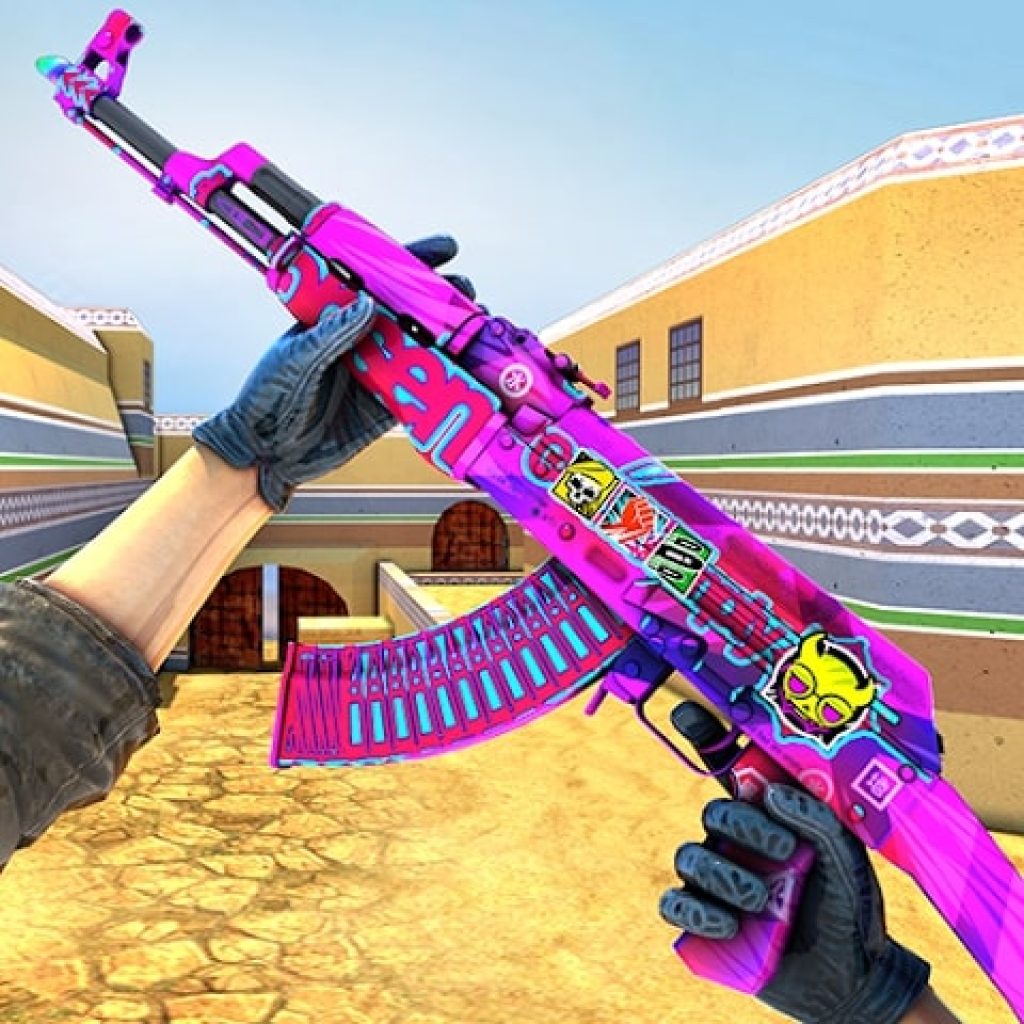 This simulator allows you to play the role of a U.S. Army soldier and fight in battles. Have you been looking for this kind of game? Then FPS Gun Strike will not disappoint you.
Take on the terrorists in an amazing 3D world. Grab a gun that is professionally tuned and start playing. Hard operations and bad weather await you, but it's all possible to overcome.
On top of that, make escapes, pursue, and attack. Destroy the enemies and complete the mission to perfection. This is a big era in the shooting. Explore the terrain, take pictures of the criminals and learn all the information about them.
Shoot accurately, reveal your skills, and put on a shocking show. Take on challenges, and try to survive to the end. Take responsibility, reason logically, and act the best way.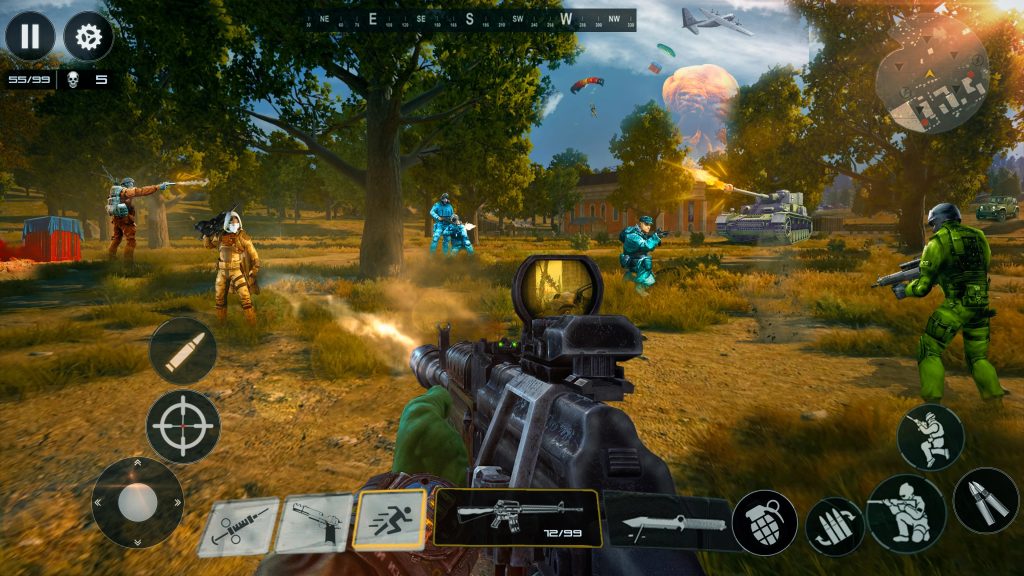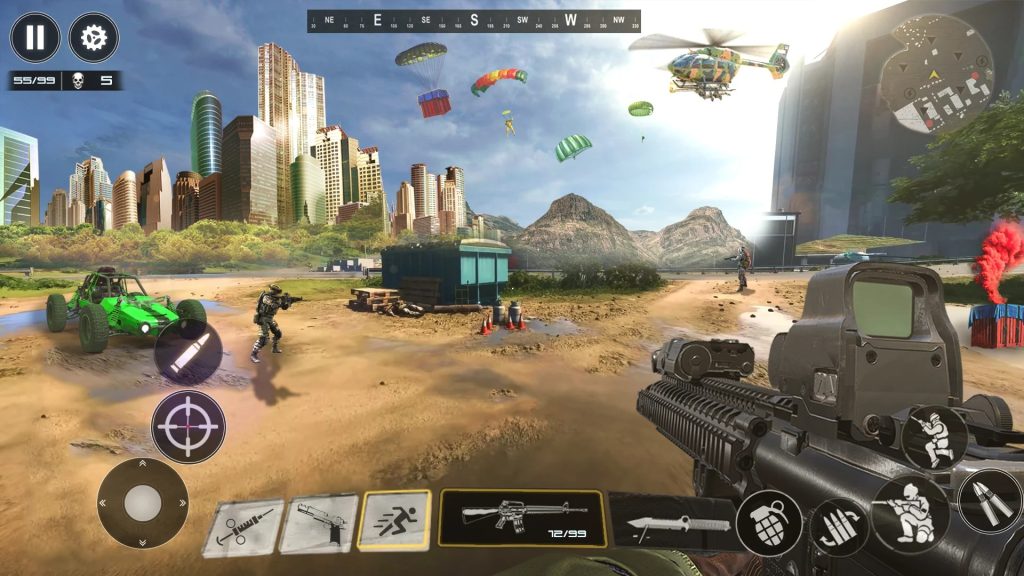 The simulator is endowed with a sharpshooter with big bosses and a large terrain map. There are also shooting missions. The game has high graphics and many interesting scenes. Defend your base from enemies.