Artificial intelligence is evolving at an incredible rate and acquiring new skills. These include creating a full-fledged music track from user-generated lyrics. With this capability, you will be able to create your own tracks and upload them to music platforms.
All you have to do is compose a new song (or also create it with artificial intelligence, by the way) and use one of these free AI music generators from the text for Android & iOS.
Melodia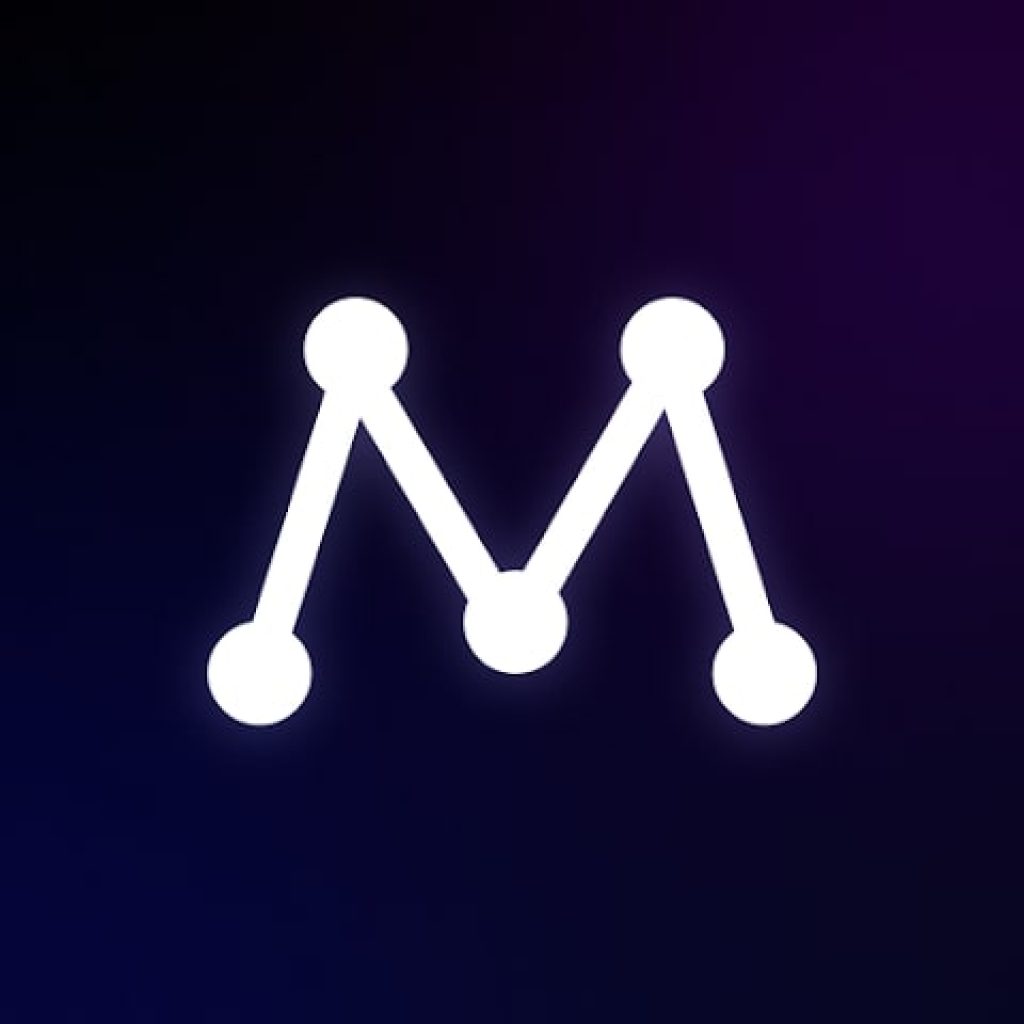 Master a new level of unusual melodies with Melodia. This app will turn an ordinary cell phone into a music generator. Even if you have never used a similar program before, it will be easy and interesting to work with it.
Turn a string of words into an exclusive melody. The whole process is automatic. The program instantly recognizes the key and main idea of the spoken words and turns them into a suitable musical composition.
Now true art is available to absolutely everyone. It doesn't matter if you have a good ear or a musical education. For a few minutes, you can feel like a professional composer.
Choose the perfect musical accompaniment for weddings or anniversaries. Make an original gift for your loved ones or write a popular song for a stage performance. There are no limitations here: any text is transformed and turned into a unique melody before your eyes.
Start by choosing the genre you're interested in and setting the basic settings. Pick the tempo, the dynamics, and the key of your next hit. You can save your track as a WAV file and play it on any device.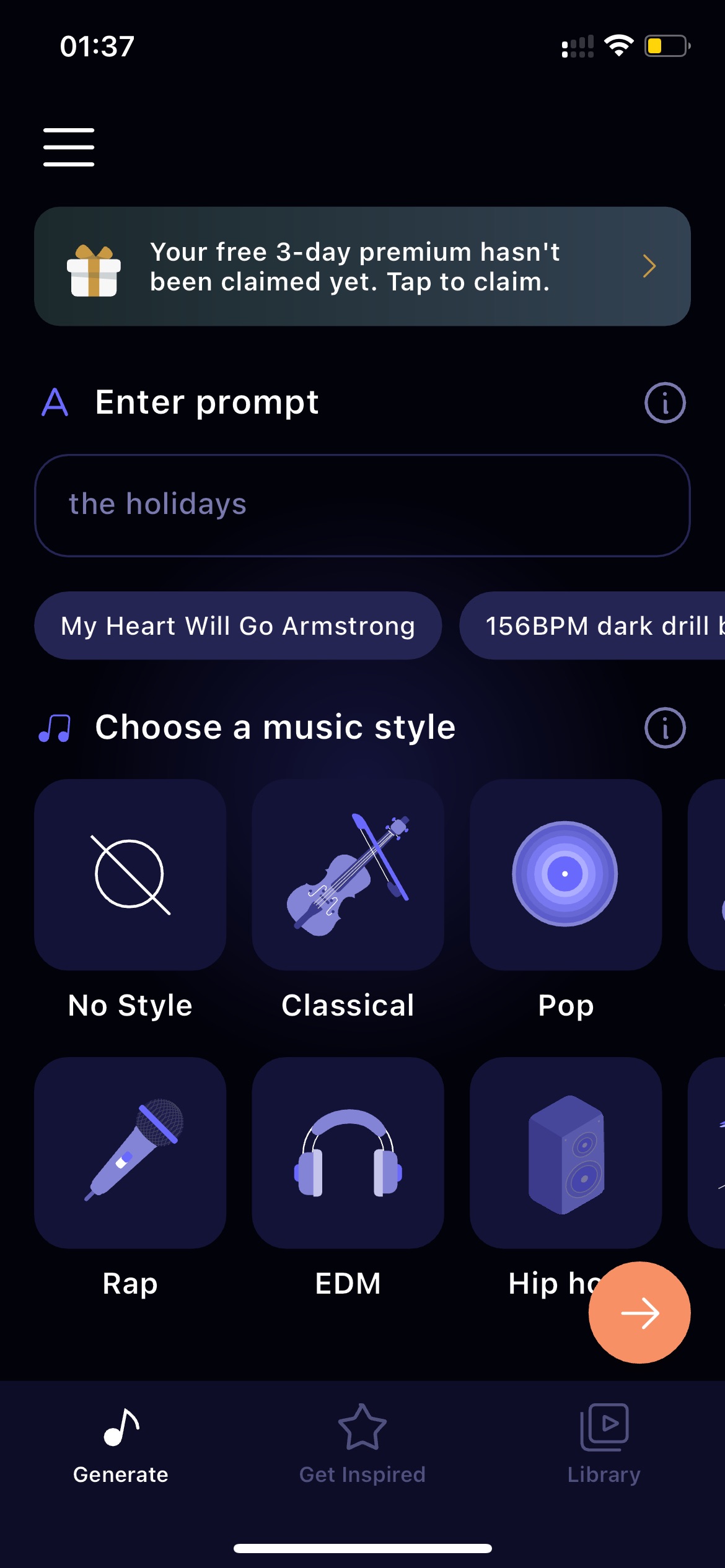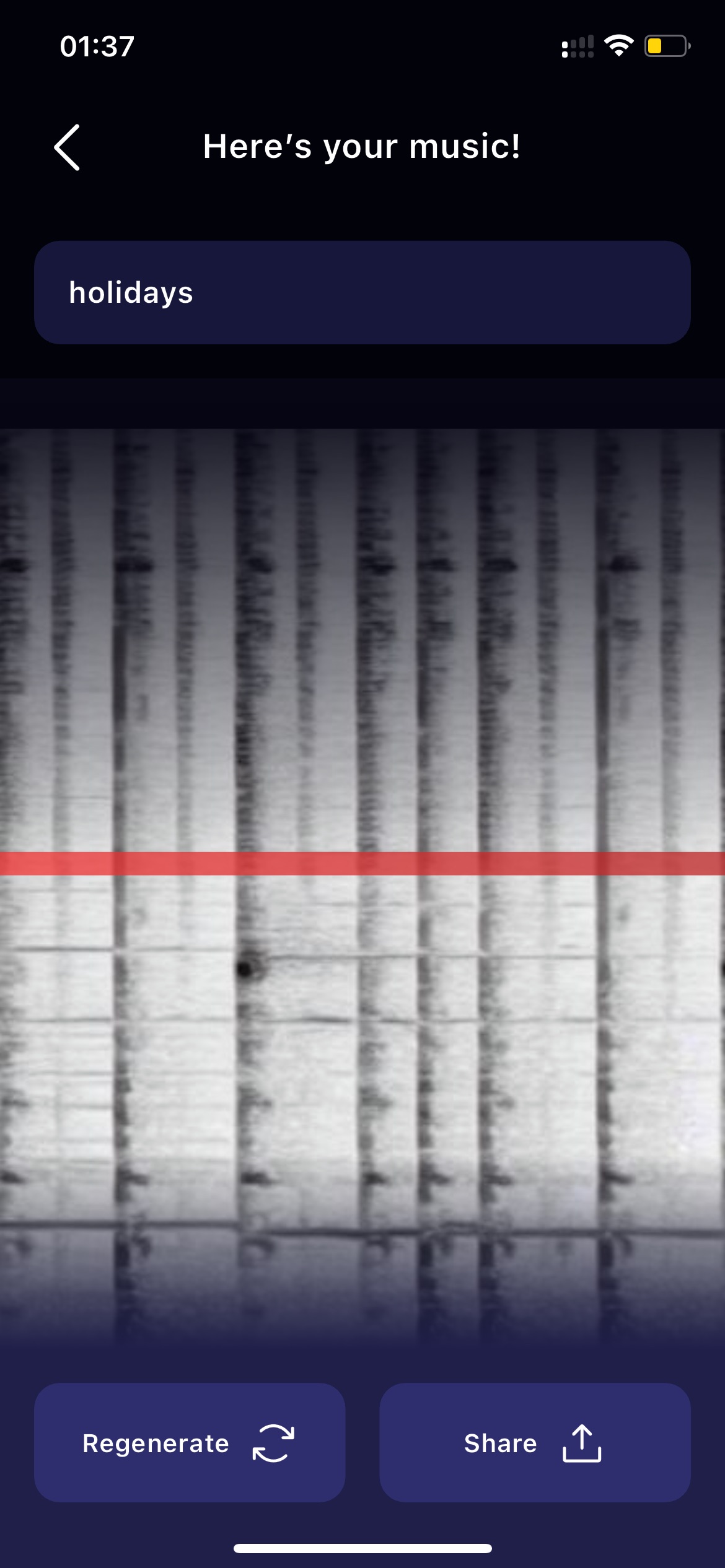 Share your tracks on social networks and even YouTube. Impress your followers with your extraordinary skills and creativity. Stay one step ahead with Melodia.


You may also like: 7 Best Music Speed Changer Apps (Android & iPhone)
Wau Art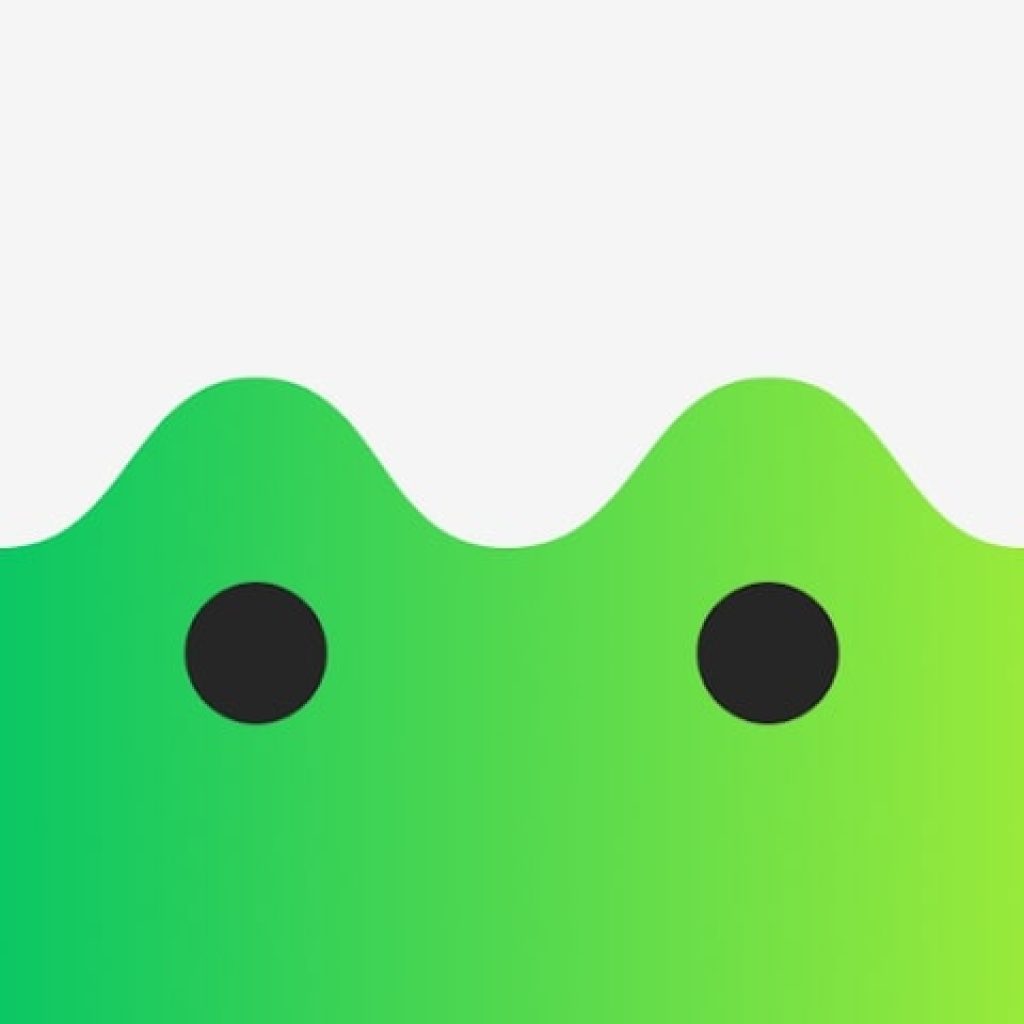 A state-of-the-art music composition generator that fits in the palm of your hand with ease. No cumbersome equipment and no long hours of work.
With Wau Music Creator you get the ability to create a full-fledged track in minutes. You don't need a music school degree or years of experience in the field. The app recognizes the mood of any text, video, or photo.
Based on this data, you will get a generated track that will fully reflect the emotional coloring.
Many creative professionals are involved in this process, including musicians and artists. All features are free for you, but for every tune created on this platform, our employees get a reward.
For maximum convenience, you can specify the theme on which you want the music. Later on, the finished tracks are great for celebrations, musical accompaniment of performances, and raising your spirits.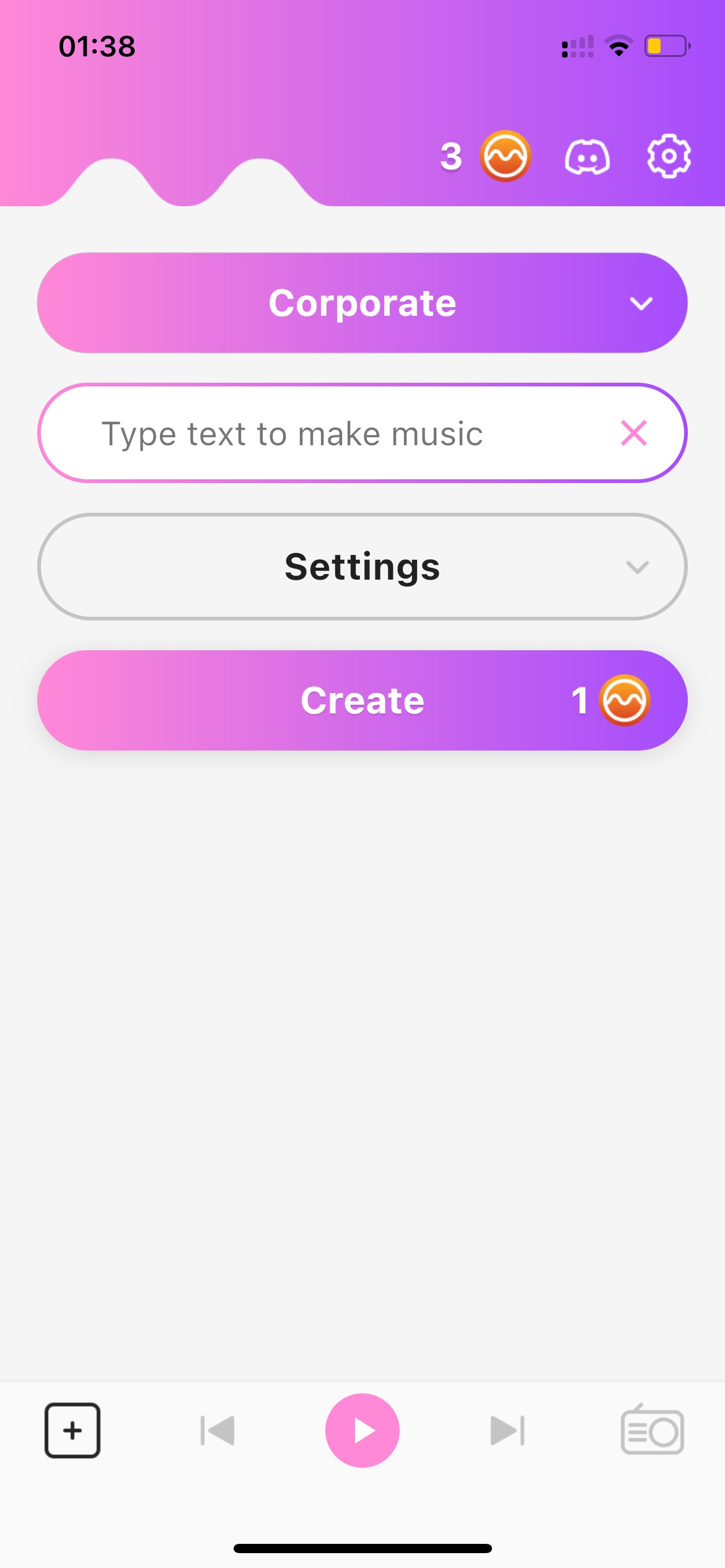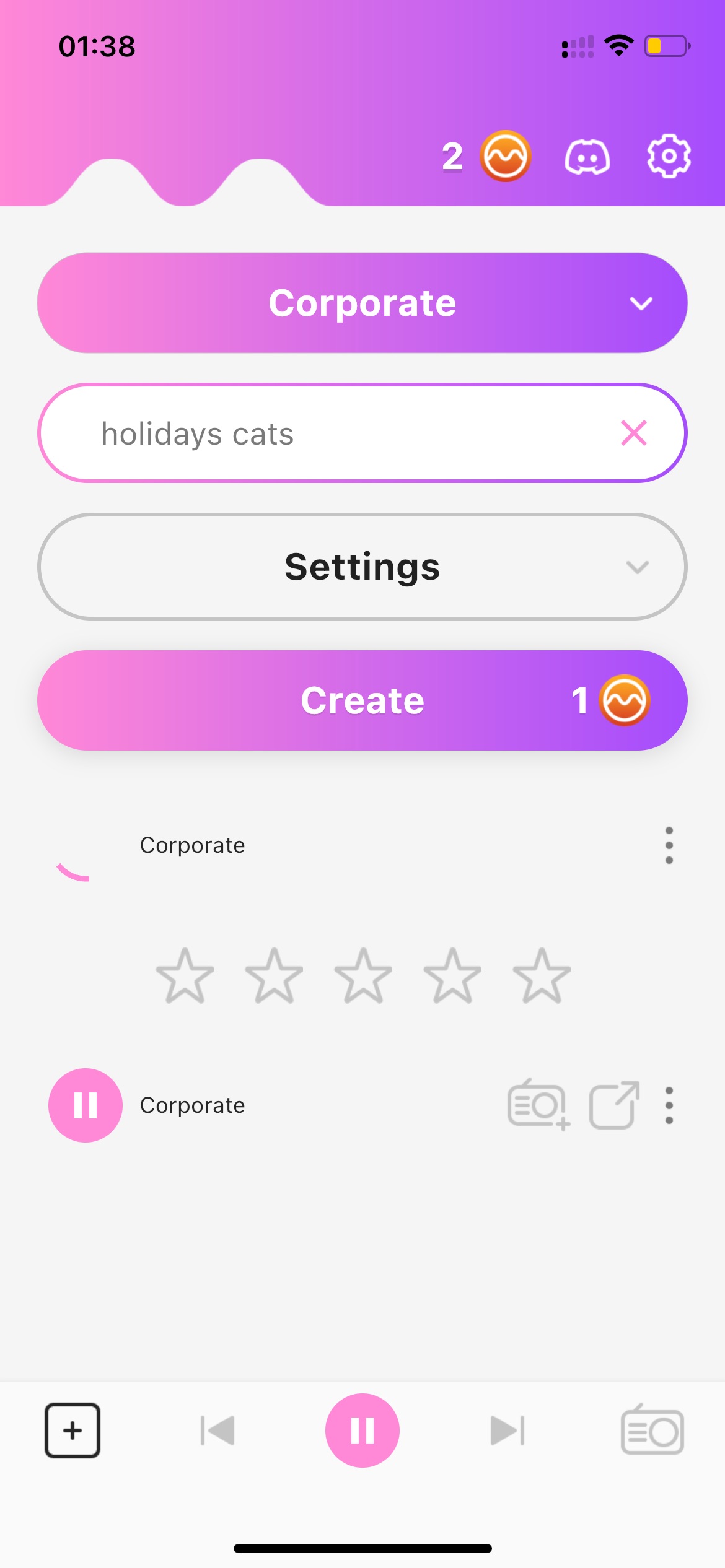 The more associations you offer, the more suitable melody you will end up with. Your creativity is not limited to musical skills and one instrument. You no longer need to depend on other people's opinions: create your own art with Wau Music Creator.


Mubert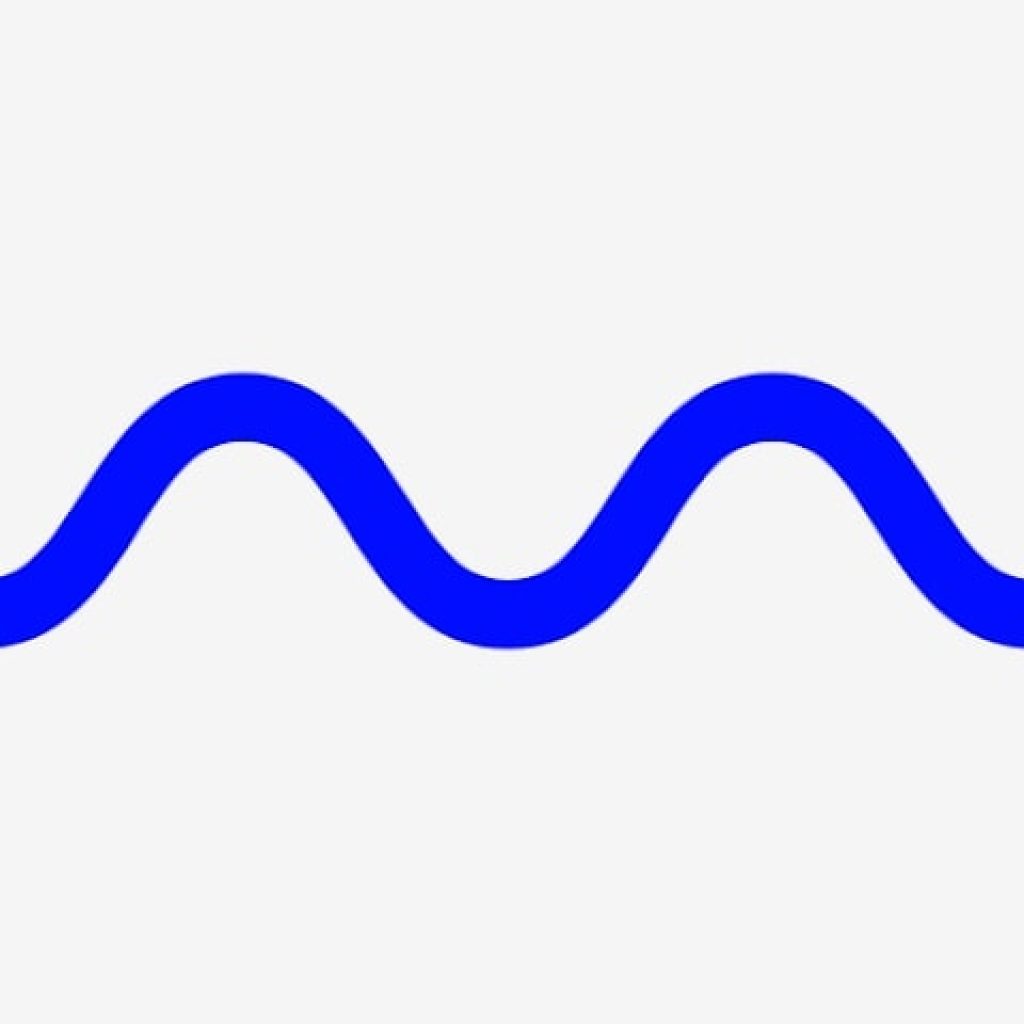 Streaming music is closer than you think. Download Mubert and get access to a huge variety of features. Here you can listen to your favorite tracks in perfect quality, create your own special tune and start streaming.
At first glance, this is a simple and straightforward process, but the experts have spent years searching for the necessary algorithm.
The use of the app is fully automated, which makes it easier and faster. Now all these features are available to everyone, not just experienced musicians.
The developers have taken care of the taste preferences of users. Here you can easily find the most popular and up-to-date music. More than hundreds of channels with the most popular genres: jazz, hip-hop, and blues. There is something to surprise the most demanding music lovers.
Choose the songs you like to create the perfect playlist based on them. The more you use the app, the more precisely the artificial intelligence will choose tracks for you. With a few clicks, you'll get to the stream that matches your mood and music preferences.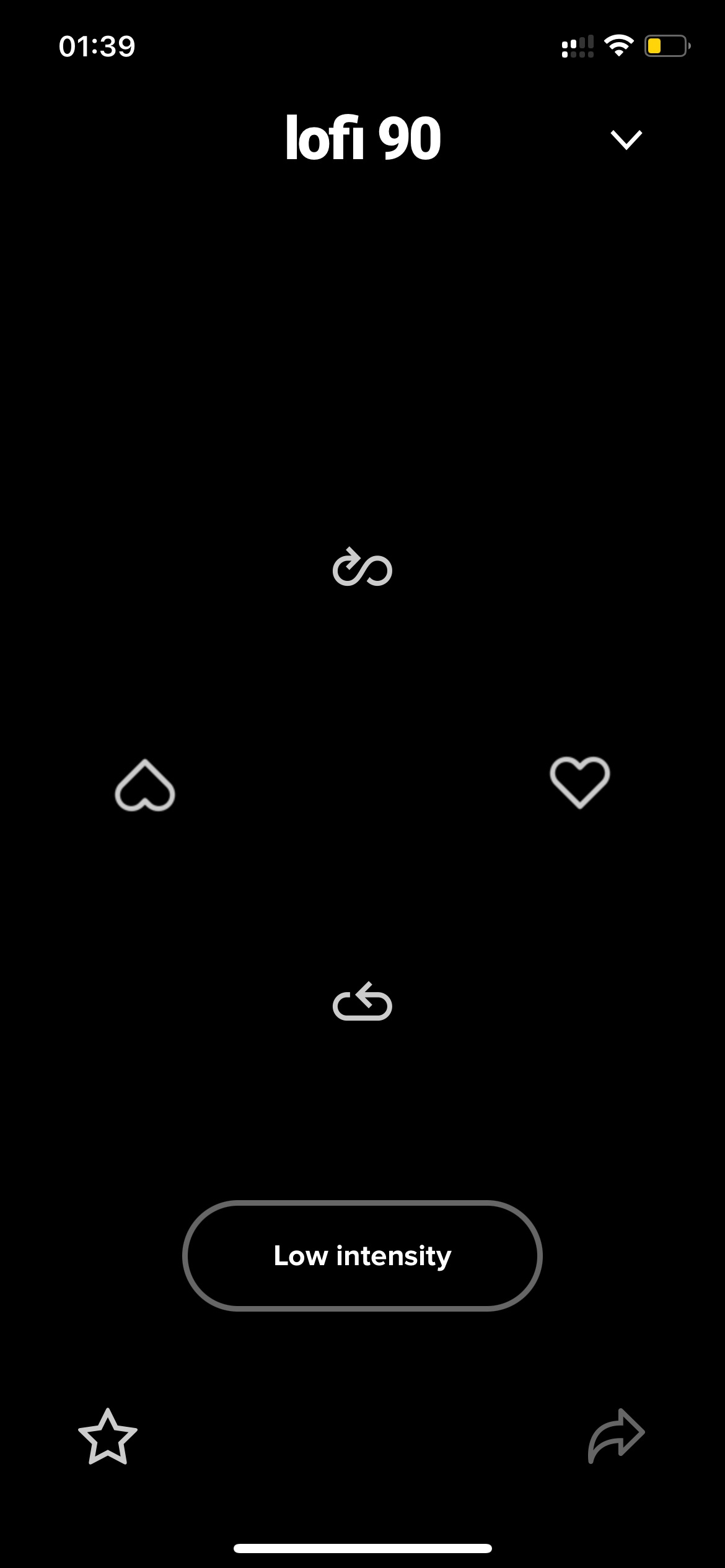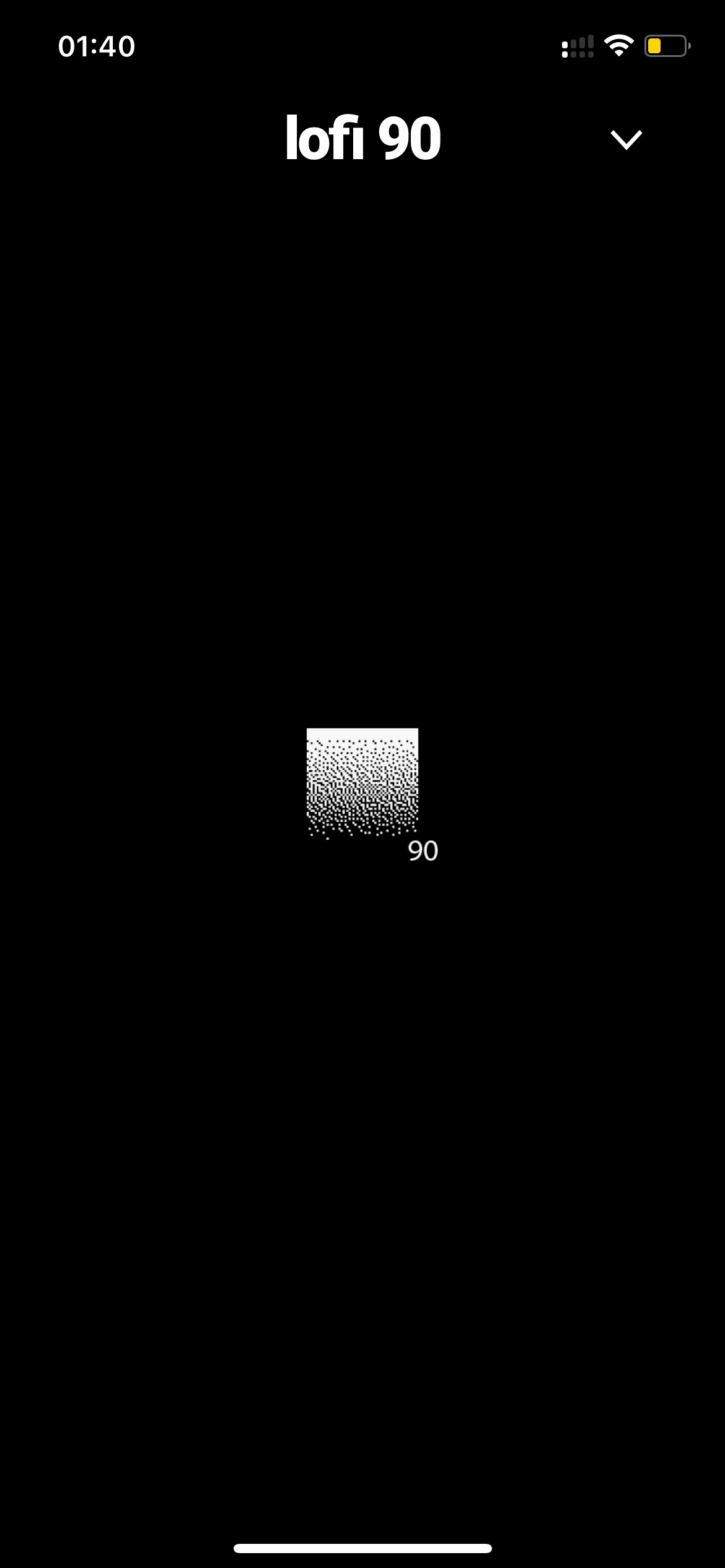 Opt for playlists for sports, studies, or a walk on the evening streets. Don't forget the graphics. Output through a projector simulating club lighting and dance from the comfort of your own home.


LyriTunes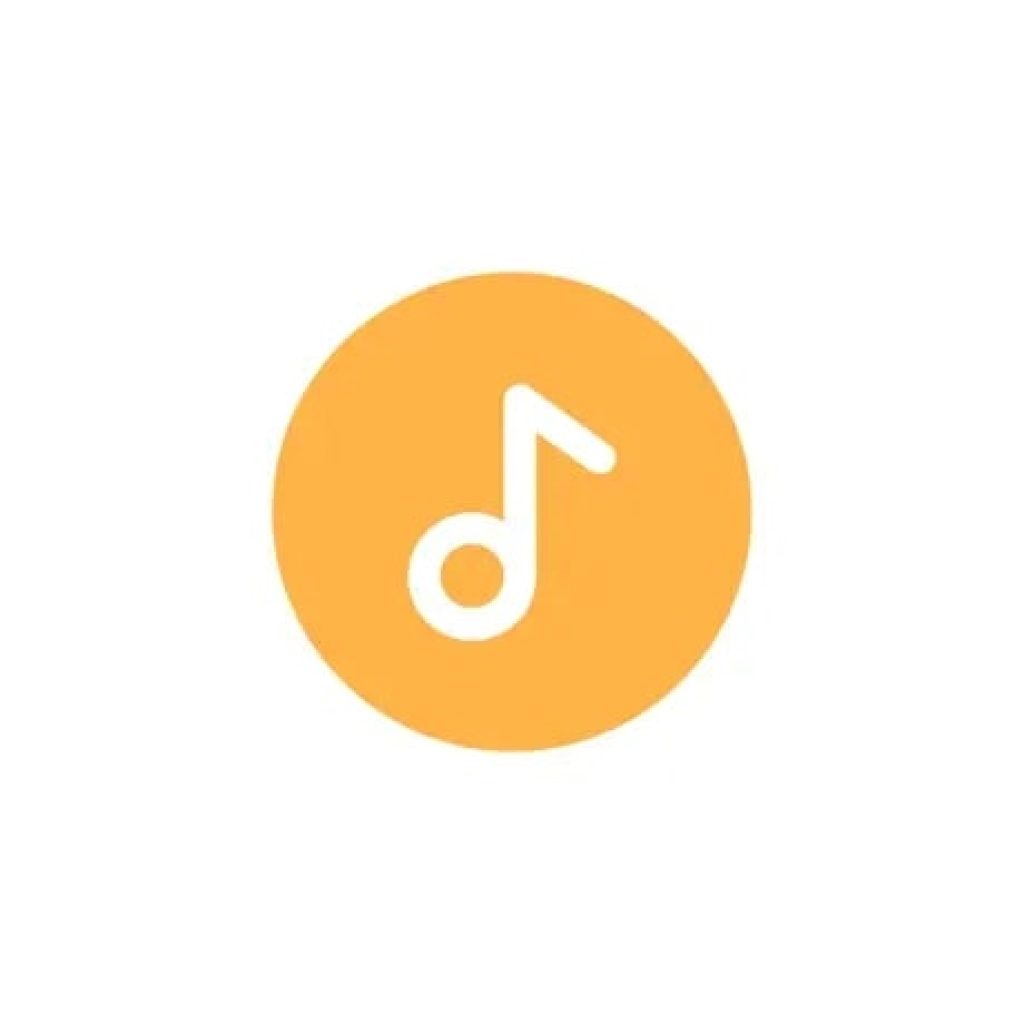 Want to try your hand at composing real music? Looking for the right music for an important event? LyriTunes is suitable for everyone: experienced musicians, lovers of good music, and everyone who wants to experience new emotions.
The app works with the use of artificial intelligence. To start working on a new tune, all you have to do is give a text sample. It can be any fragment of a poem, your own improvisation, or the lyrics of another song.
Your words will be carefully analyzed and form the basis of the finished melody. It will accurately convey the timbre and dynamics of the sound, as well as retain the necessary mood.
The whole process takes a minimum of time. In just a few minutes you will have a unique melody that only you have. Don't torture yourself with ethereal attempts to create a masterpiece by hand. That's what LyriTunes is for.
You can save the melody on your phone or put it up for public display on social networks. Get likes, lift your spirits, and try your hand at different styles of music. You can also leave a finished version in a special section of the app and listen to feedback from other participants.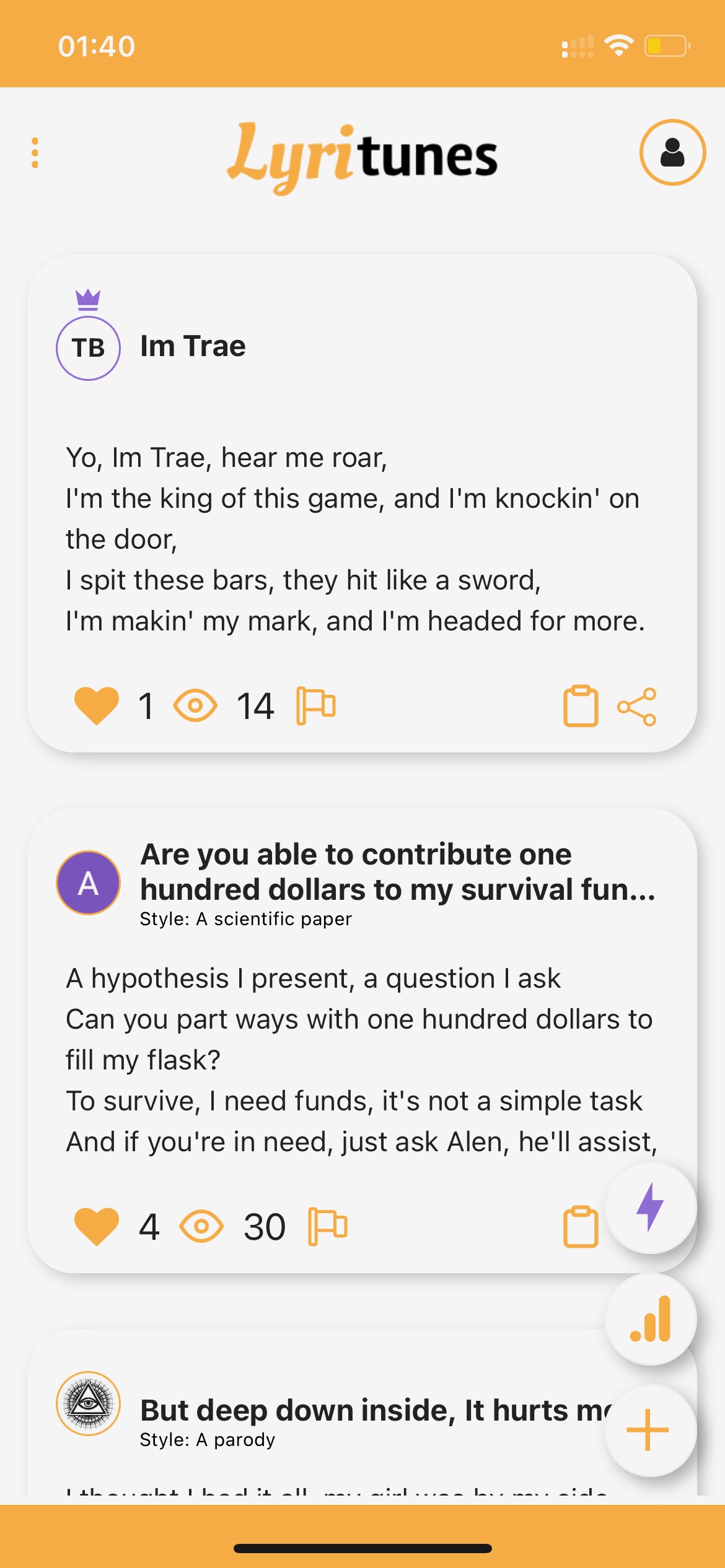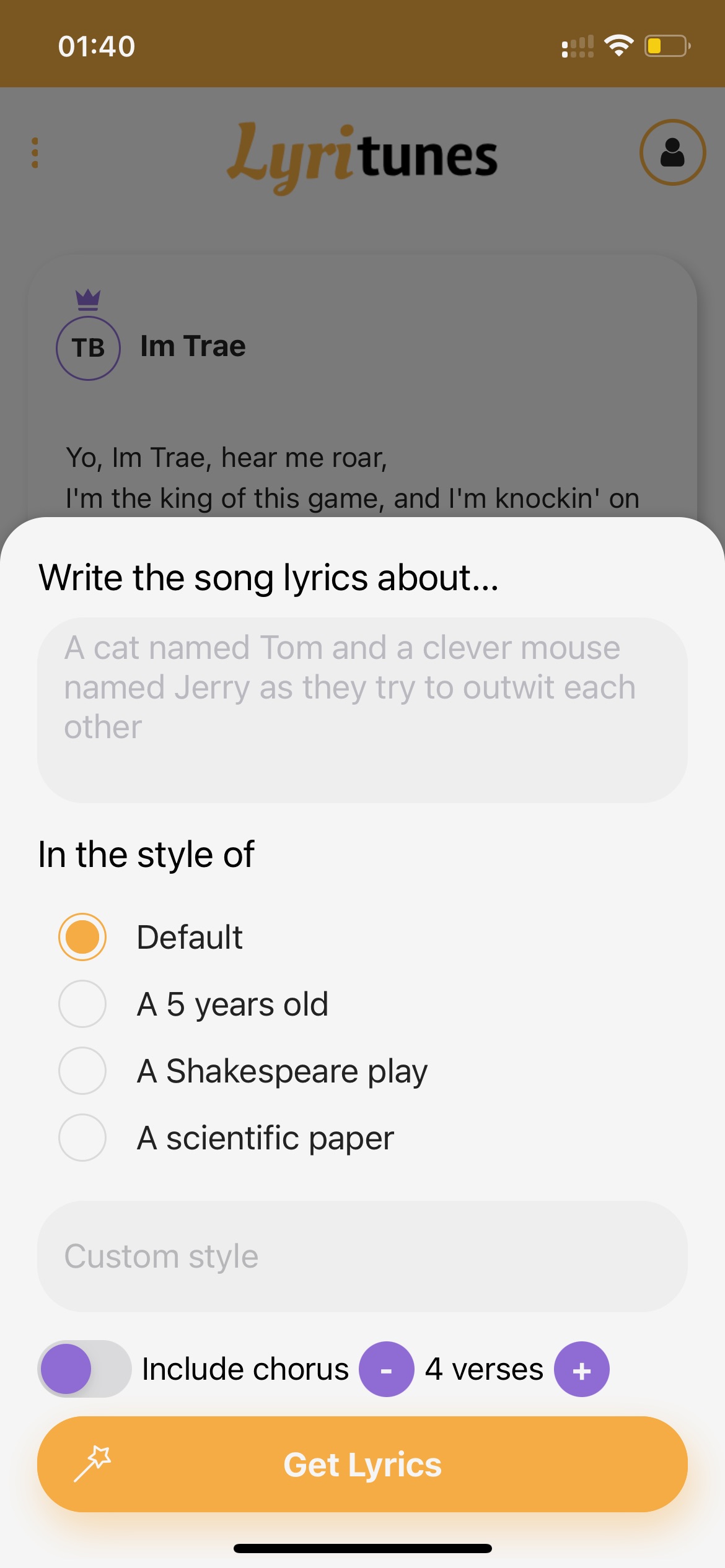 The app is easy to use: all options are clear and available 24 hours a day. The app works for free, if you want you can connect extra options for a fee.


SONGEN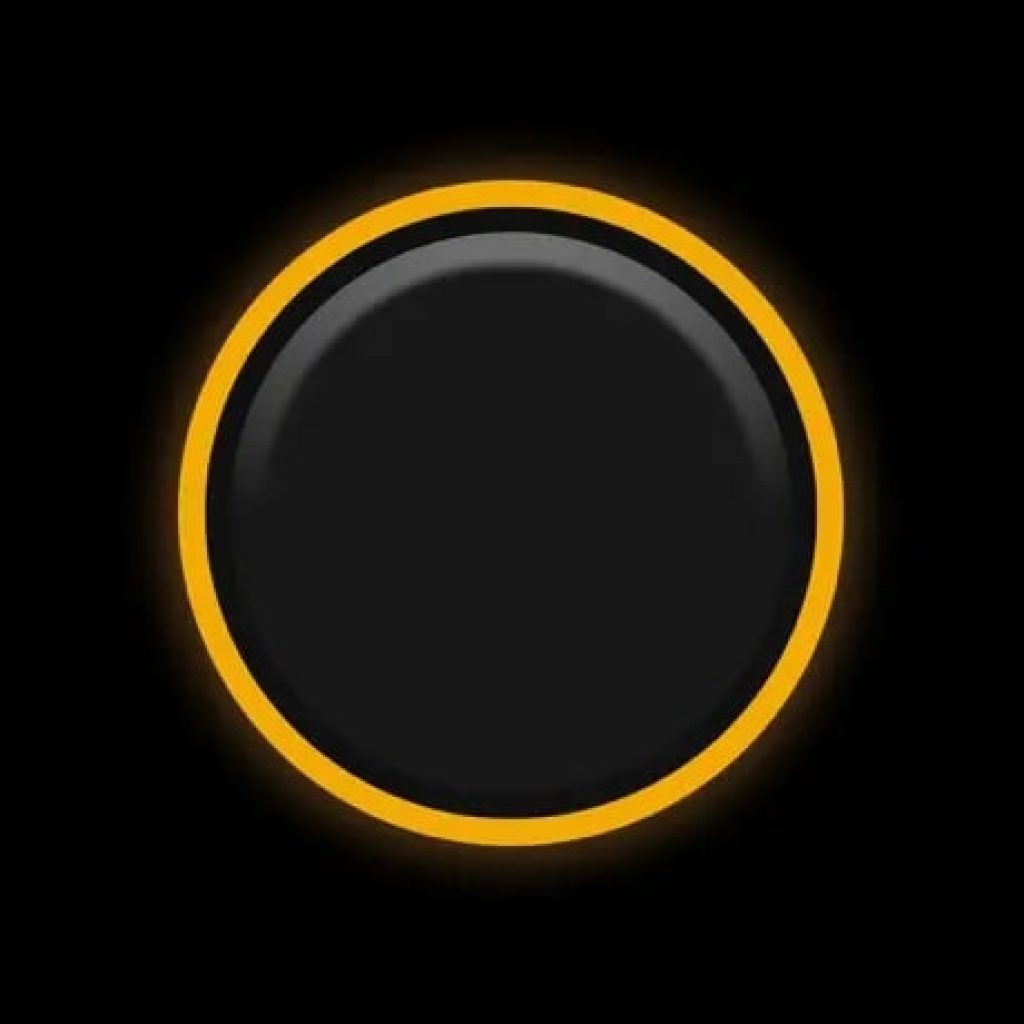 Use artificial intelligence skills to your advantage. The SONGEN app is great at generating tunes for all tastes. You don't need to be a composer to create a new hit. You don't have to wait for inspiration or look for a muse.
Choose a genre and type of music file. It can be a full song, a piece of music, or the sound of a single instrument.
By creating unique works, you don't infringe on any proprietary rights and don't have to patent them. This app will help you take your music to the next level and have an unusual experience.
First, decide on the genre you want. It can be a popular trend or a long-forgotten style. You can even mix several genres into one piece. Just a few clicks and the song is ready.
If you want, you can make your own adjustments and change the tone and playback speed manually. Save a file and share it via messenger or email. Share it on social networks and compete with other participants.
SONGEN will be a mainstay for practicing writers who have exhausted their ideas. For those new to songwriting, the app contains all the options you need to learn the craft quickly and effectively.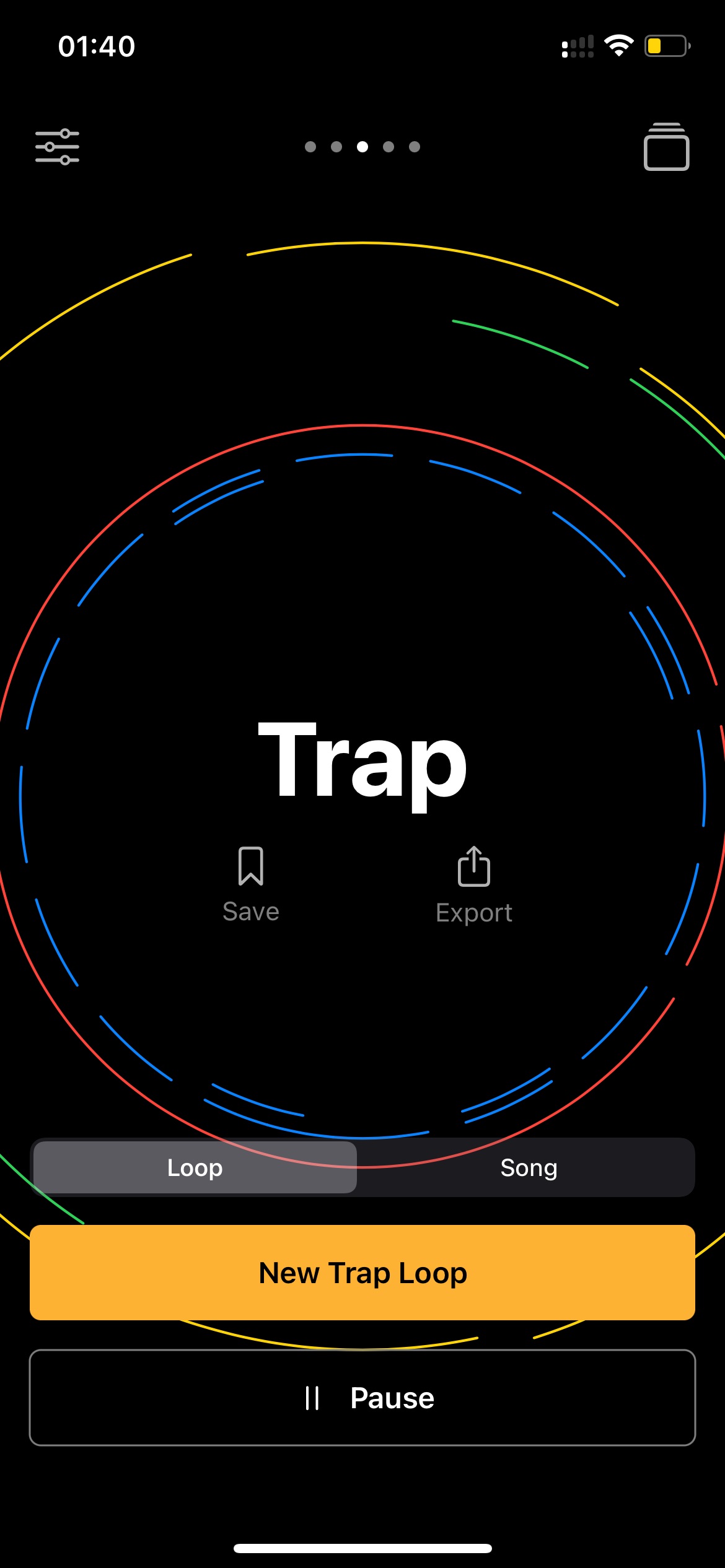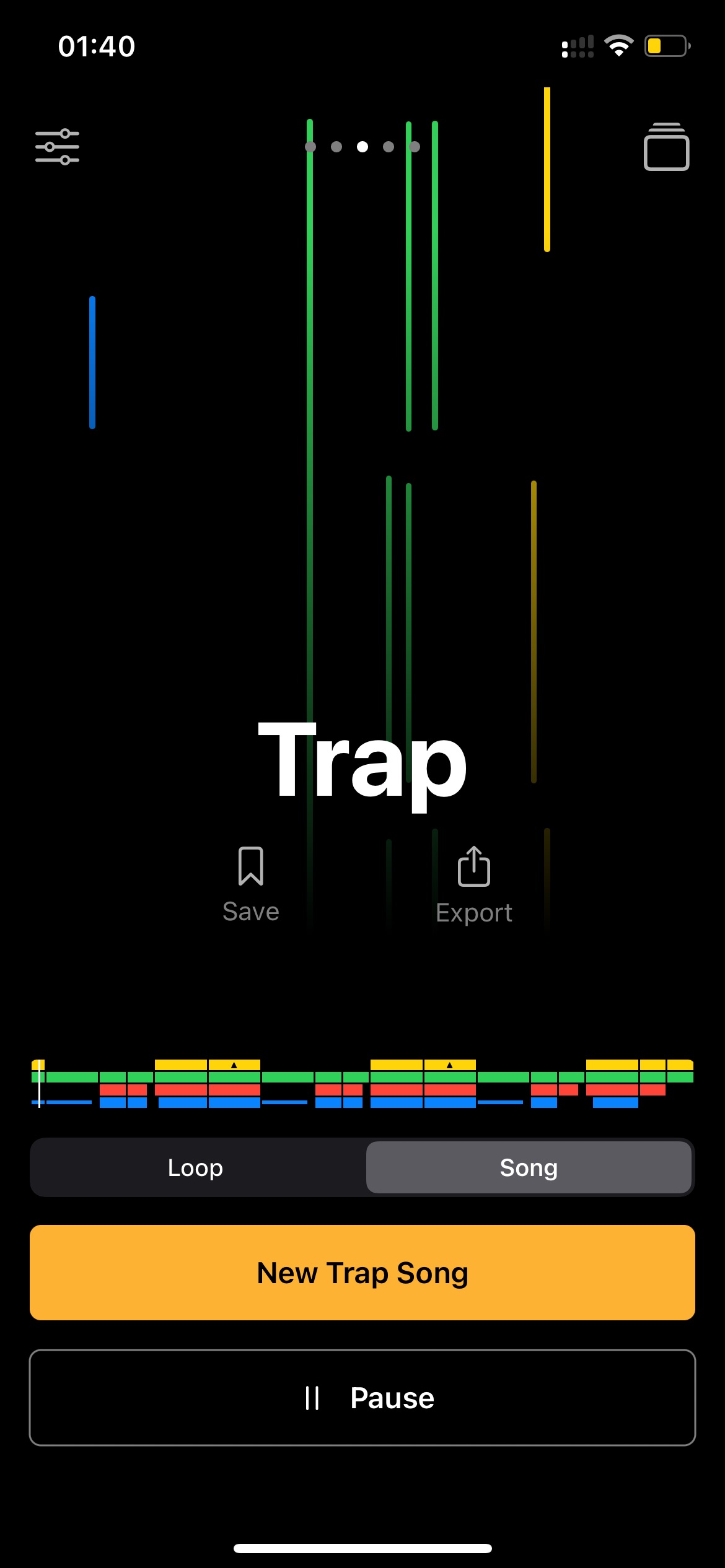 All of this is available in a free format. If you buy the Premium version, you won't be limited in the number of songs you can generate.

M-Gen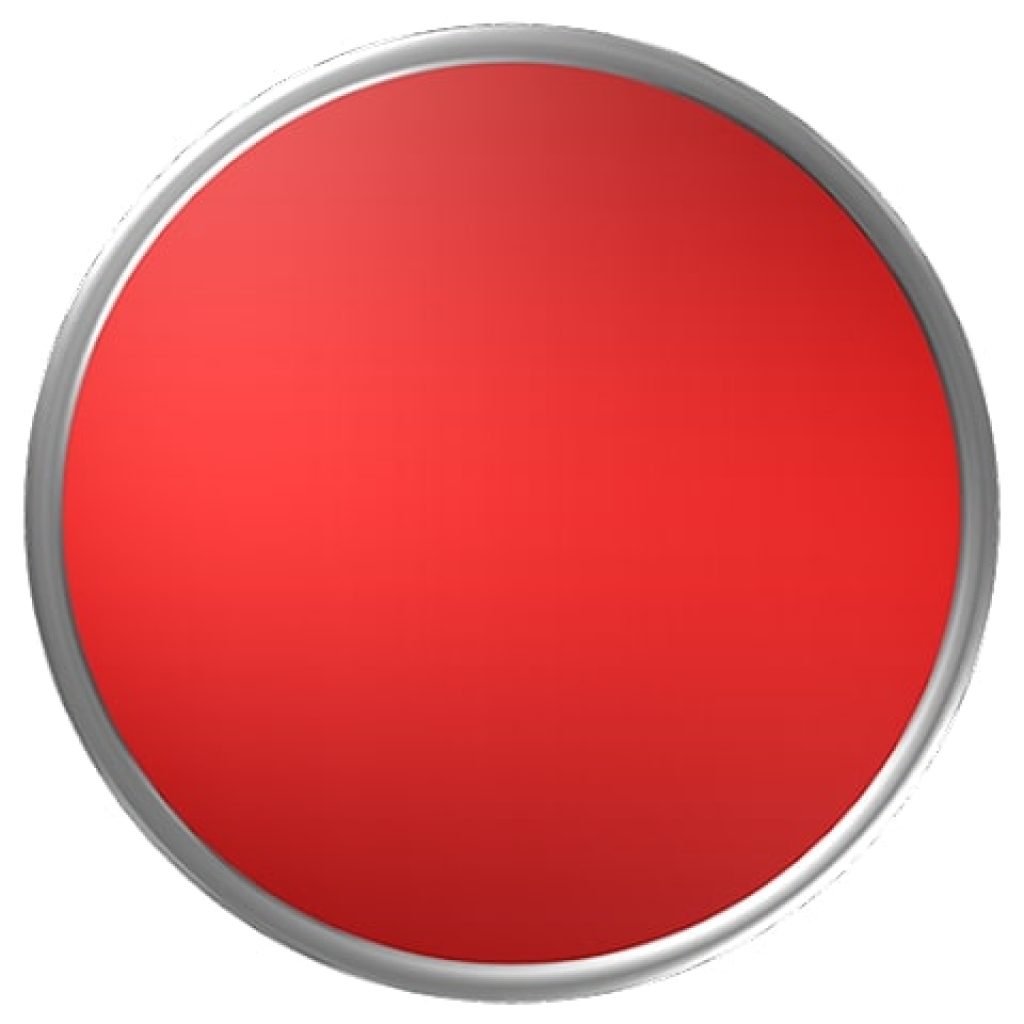 Do you need new and unique music? Don't want to use ready-made hits to your advantage? Check out the simple and straightforward M- Gen app. Many professions use it in their daily practice.
Created songs can be used for the voice of computer games and commercials. They reflect the mood and the main idea, so they'll be a great accompaniment for an important holiday.
It's also the best option for creating photo collages and video clips. The app contains many professional settings that you can manually change. Just press the red button until you hear the perfect one.
M-Gen generates random tunes in a variety of genres. All you have to do is choose the right track and work with its sound. All settings are adjustable. You can save one track and replace the next. Choose the duration, tempo, and volume of the sound.
Decide on the bass and the number of instrumental layers. You will end up with a unique melody without plagiarism and repetition.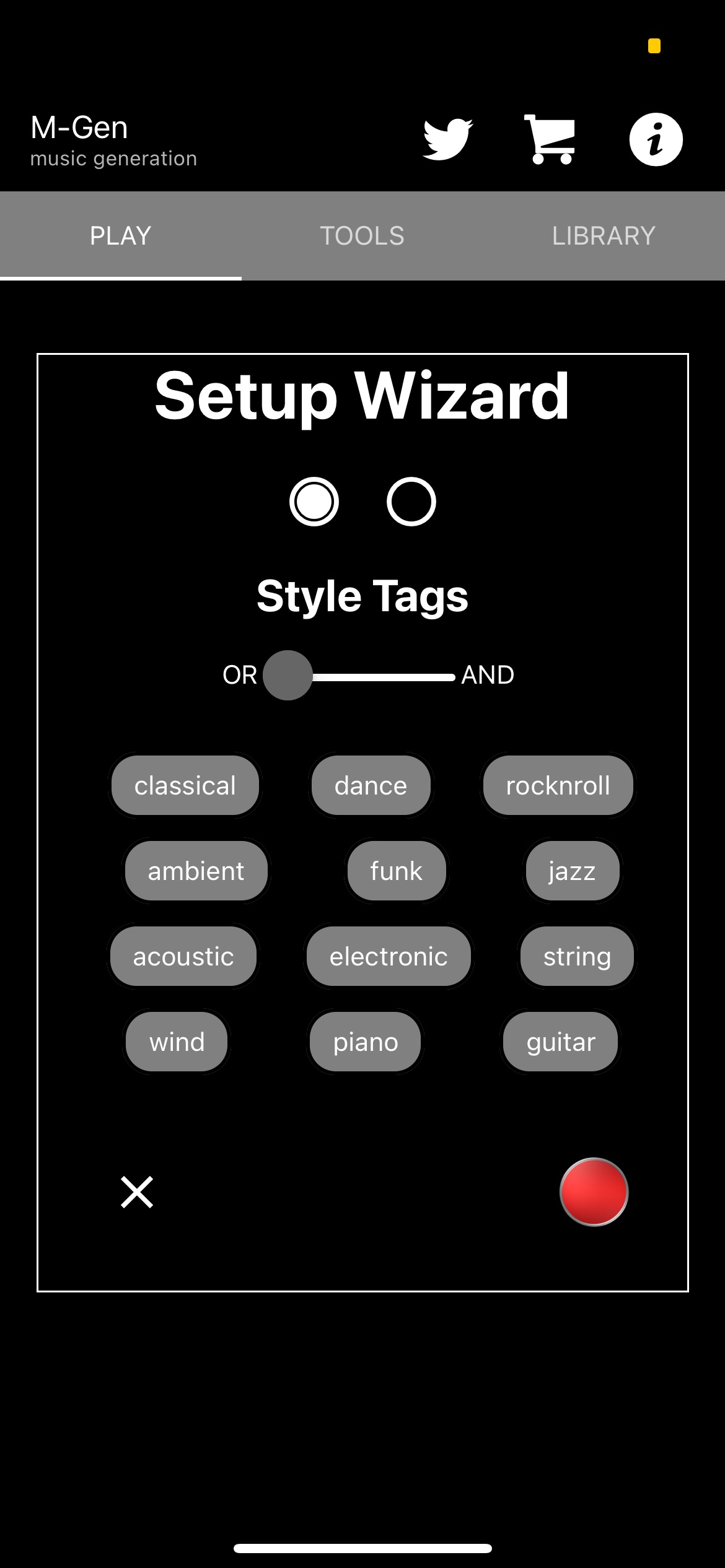 You can save up to 5 finished versions for free. MP3, MIDI, and PDF formats for sheet music are available to you. Increase the number of tracks in your audio library through a one-time payment or subscription.


You may also like: 9 Free Apps for Music Mixing (Android & iOS)
Morusic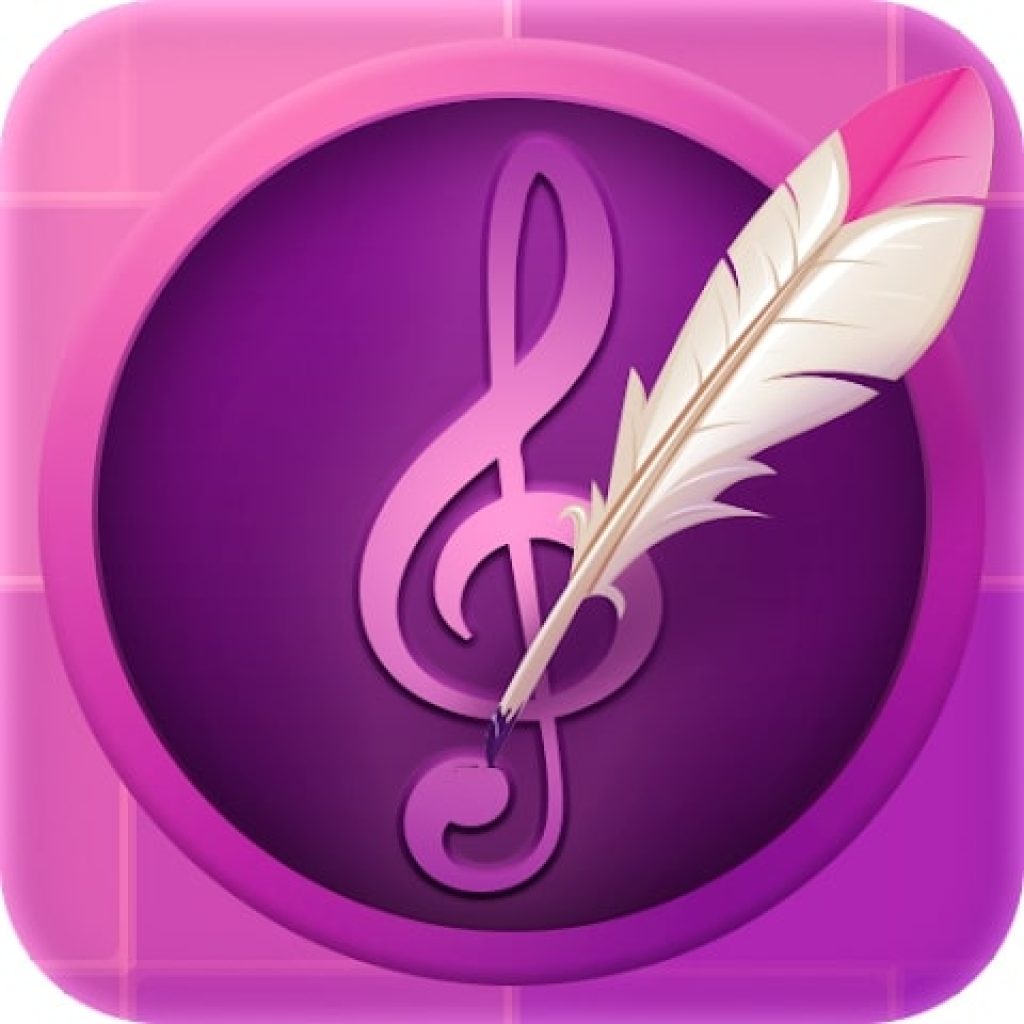 The Morusic app offers you an unlimited selection of different musical styles and instruments. It is characterized by simplicity and a pleasant design. You will be able to get to grips with the music scene at a glance.
No age restrictions: get your friends and kids involved in this fun activity. Create real music that only you can have. New hits appear quickly and easily: just type in the text in the designated field.
Artificial Intelligence will work through the information and give you the most appropriate version. You can enter the text either manually or using Morse code.
Once the text is ready, you must select the desired musical instrument. This can be a guitar or violin, as well as a cello and saxophone. All songs are created automatically, without your control. In Morusic, you can reverse the process and turn music into lyrics.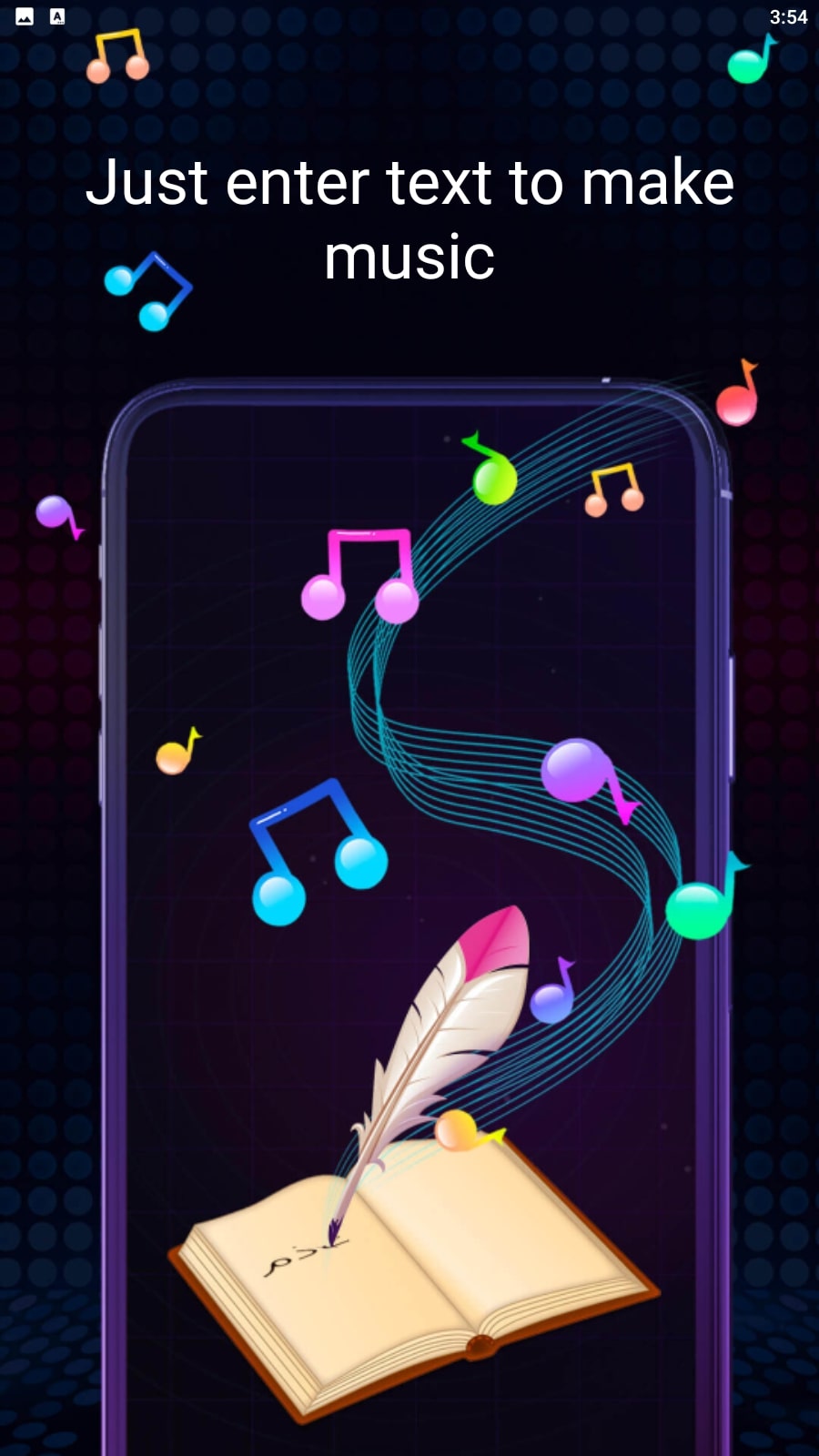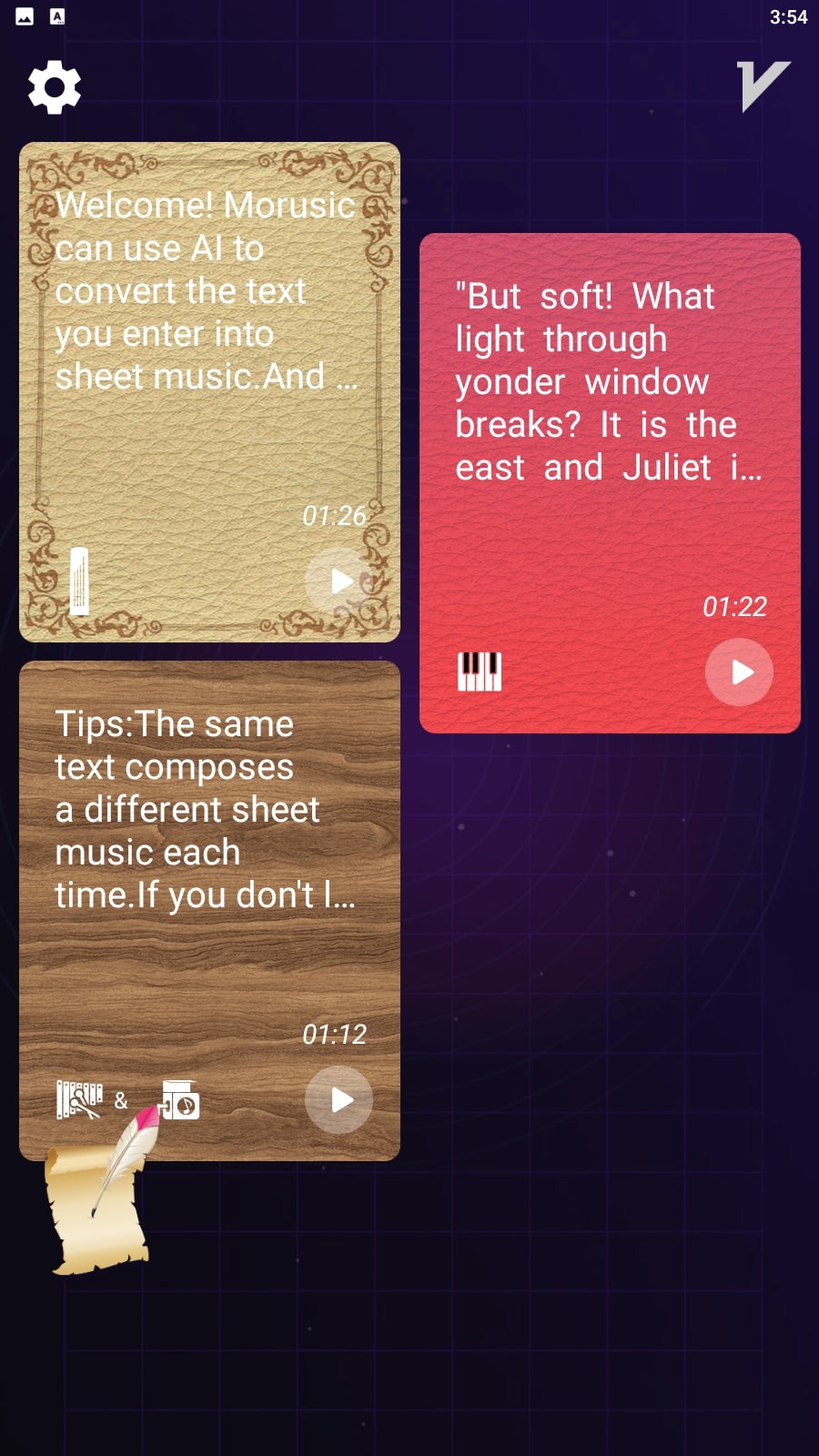 Use the app for any occasion. Create unforgettable gifts, decorate your social media page, and try your hand in different directions. The app weighs less than 29 MB and is available for free on electronic devices with Android 5.0 and newer.

MusicStar.AI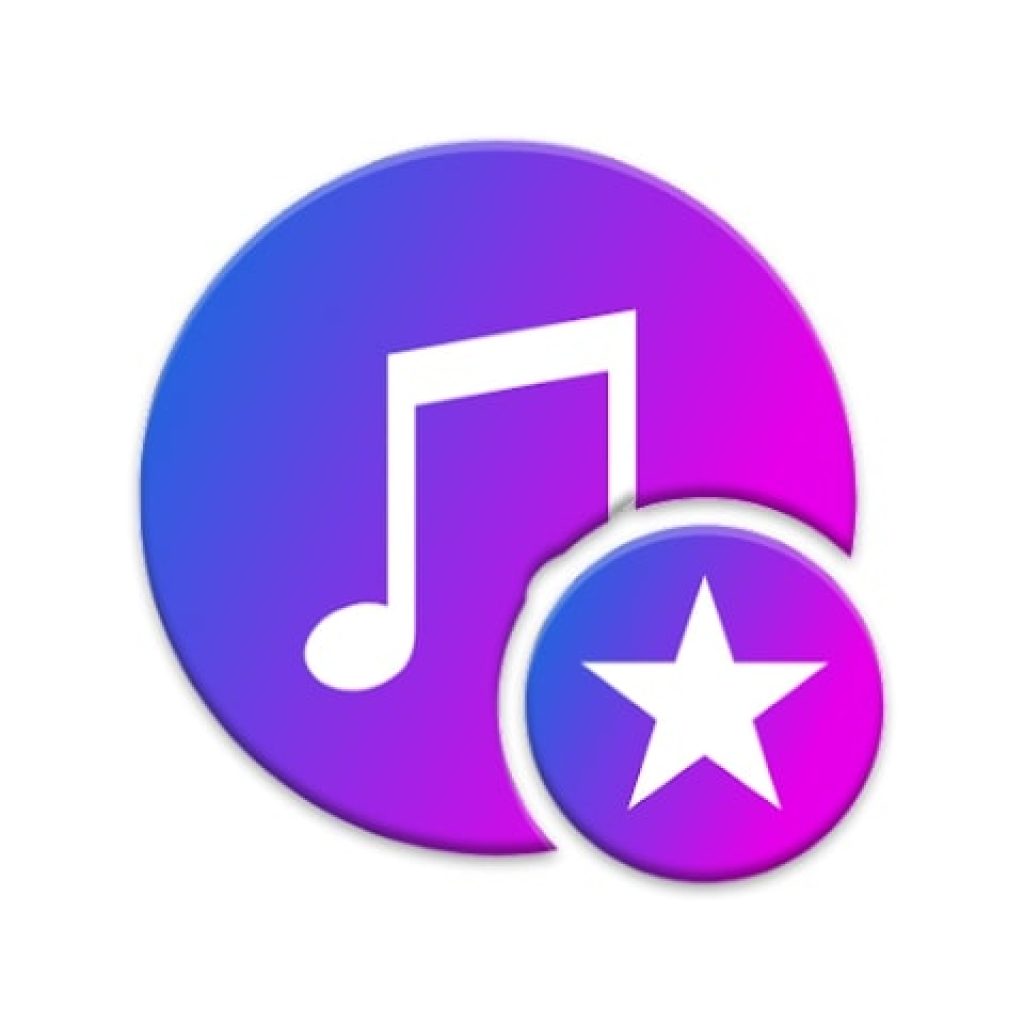 Do you still think you're not capable of songwriting? Think it's the talent of a select few? With MusicStar.Al, you can easily feel like a real songwriter. You don't need to buy equipment or rent an audio studio.
Just pick up your phone and find a few minutes to spare. You create a new song based on uploaded data. It can be your lyrics for a particular occasion, a favorite poem, or a few lines from a popular track.
Give you a hint in which direction to go: choose a genre of music and a suitable musician. Artificial Intelligence will match the lyrics and generate a new track in the right format without losing the meaning.
While waiting, a lot of work with databases and music platforms takes place. You're guaranteed to get a perfect match that's even better than you expected. Don't forget to name the new tune. You can use ready-made variants for this or come up with a new one.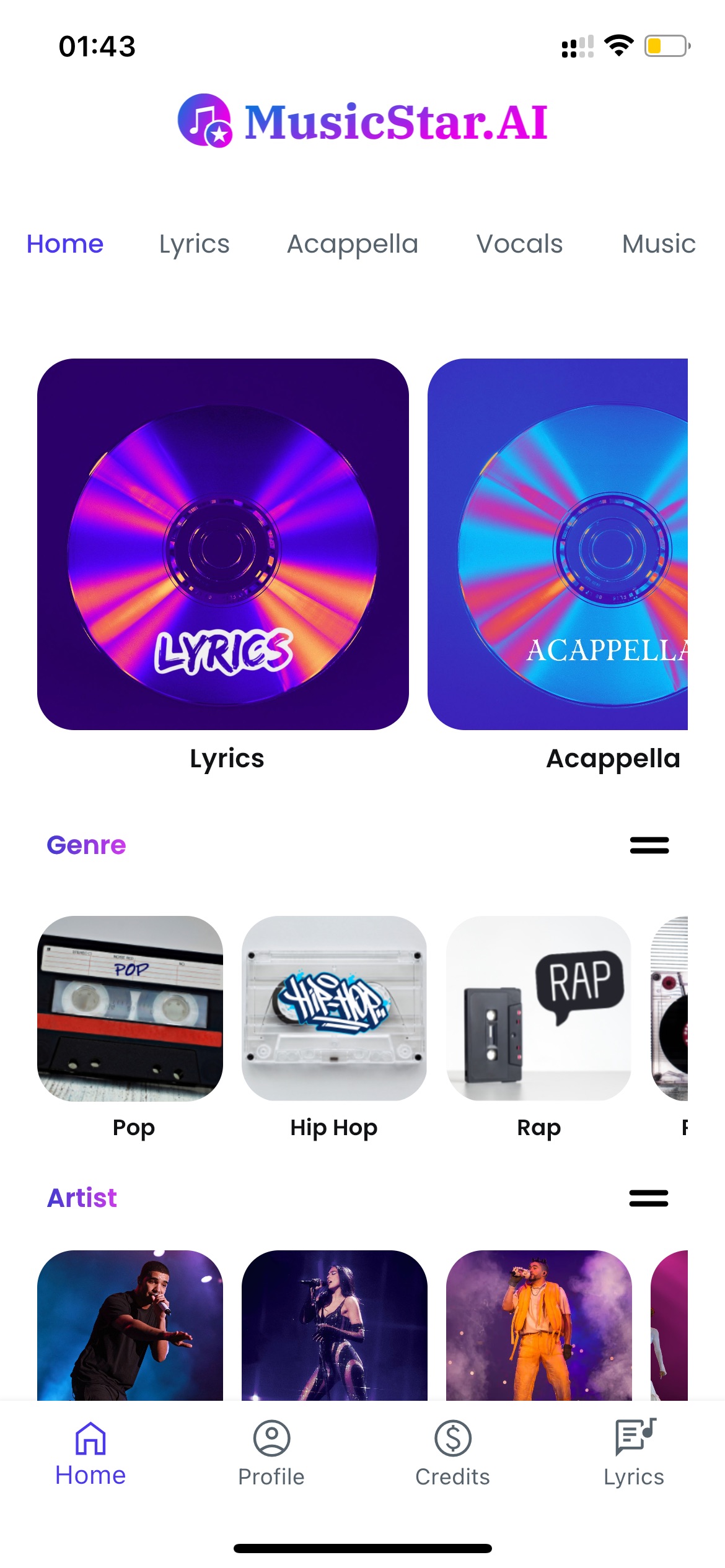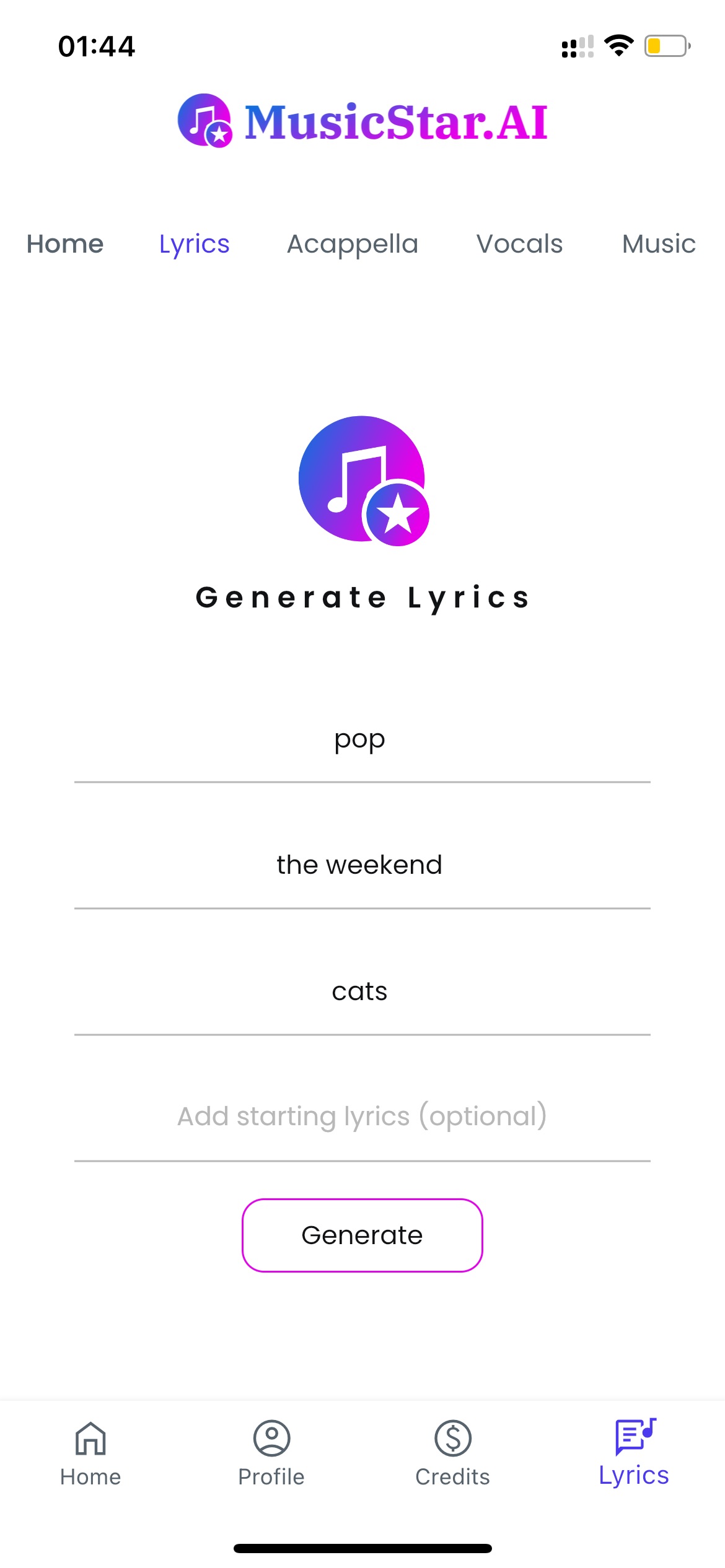 MusicStar.Al is a powerful tool for the music industry. You don't need to have special education and hire a staff to update your portfolio regularly. Now you can delight your fans, friends, and subscribers with new hits regularly.


AI Music
Have you ever tried to compose music based on a text recording? Even if you've had that experience, Al Music will surprise you with its simplicity and speed. Create full-fledged musical hits with just your phone.
You won't even have to pay for it. No long waits or searching for popular songwriters. Forget about renting musical equipment and instruments.
Artificial Intelligence will help you get a musical composition quickly and without investment.
All files created in this app are of high sound quality and suitable for use in professional performances. Create remixes of your favorite songs, and offer listeners covers of personal production.
To create a new tune, you need to enter a few words. AI Music's clever search engine instantly creates multiple connections to other works of art for the perfect result. There are 59 templates, so you can create an unlimited number of songs.
Just make it clear what theme and mood you want to get a hit with. This app is in demand among professionals who work on the voiceover of computer games and popular movies.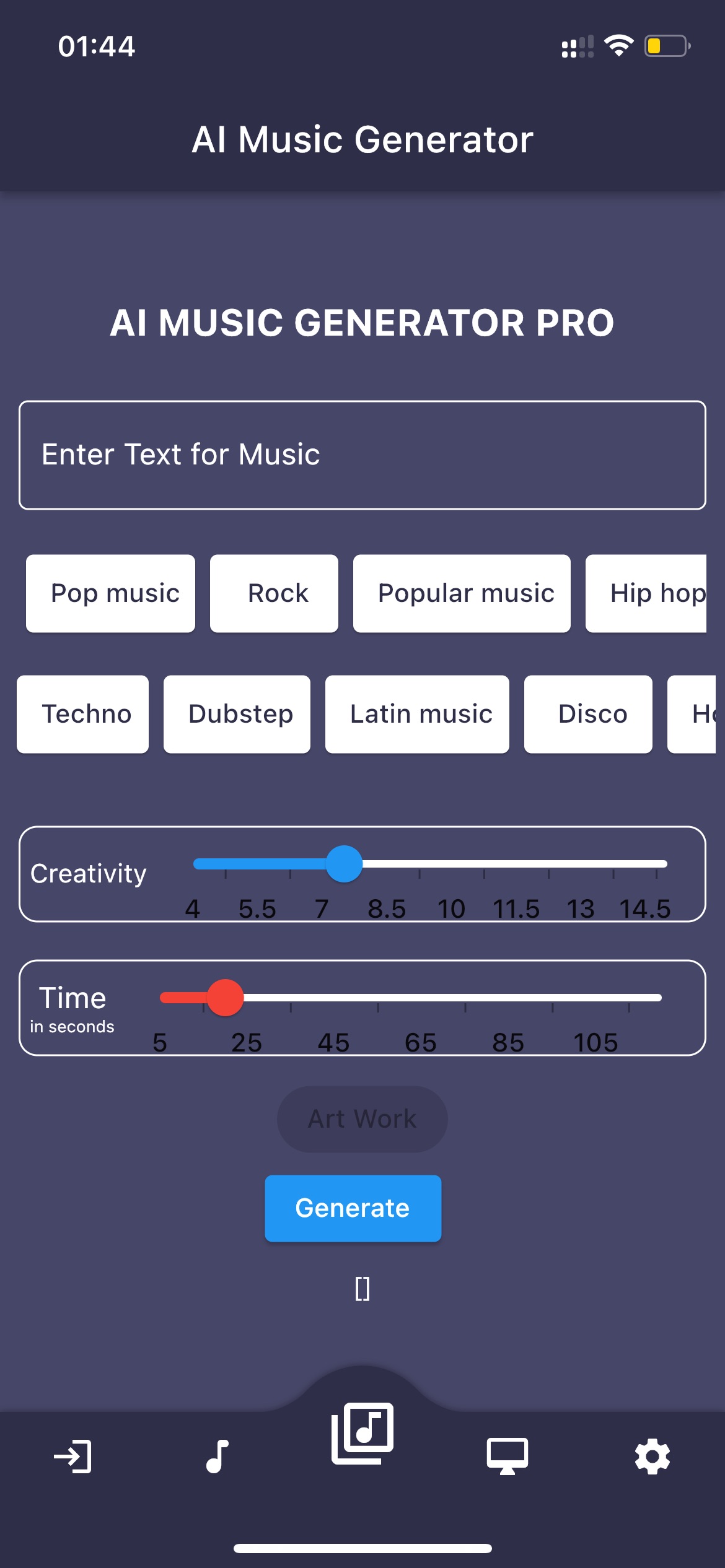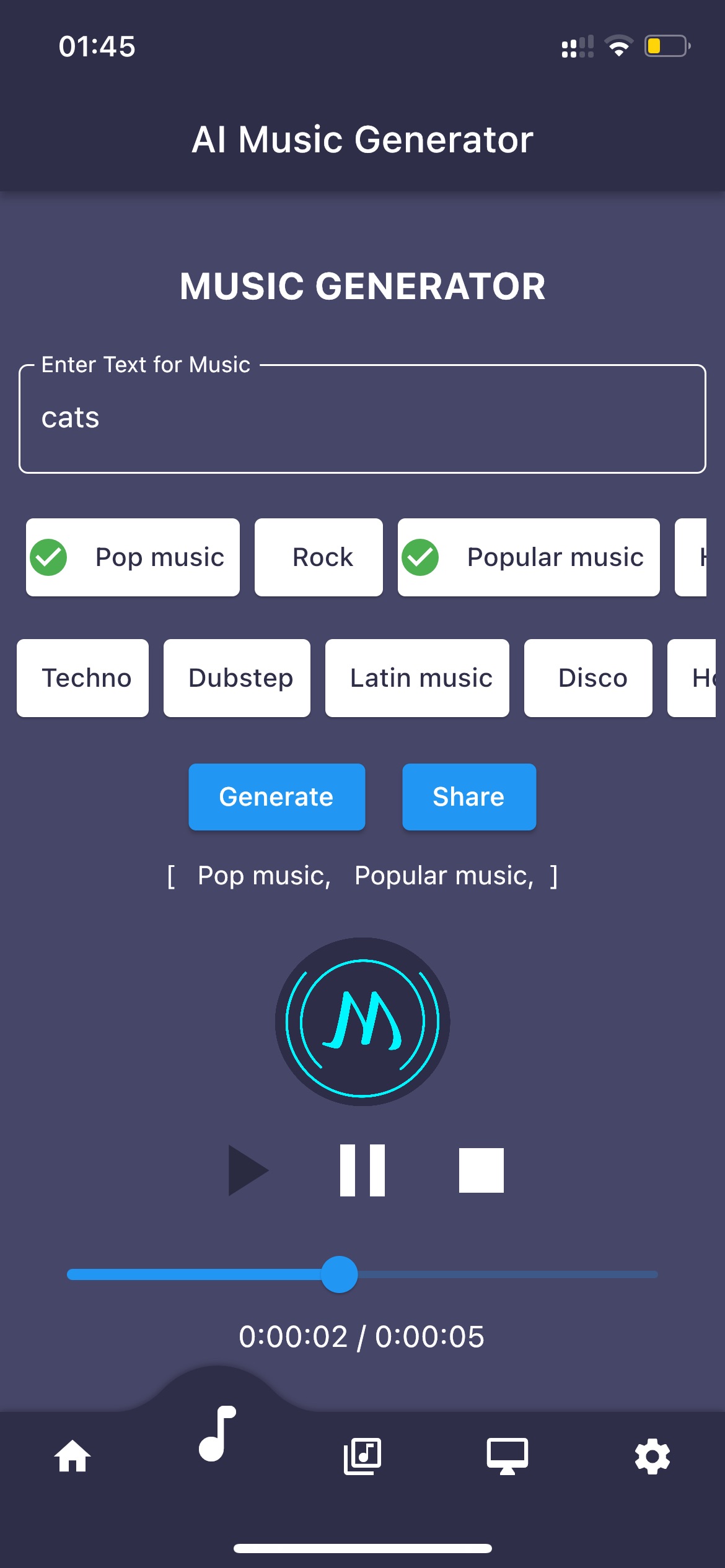 The melodies you create are perfect for the background soundtrack of frames from your personal archive. Create songs in your free time and don't be tied to a sound studio.


MusicAI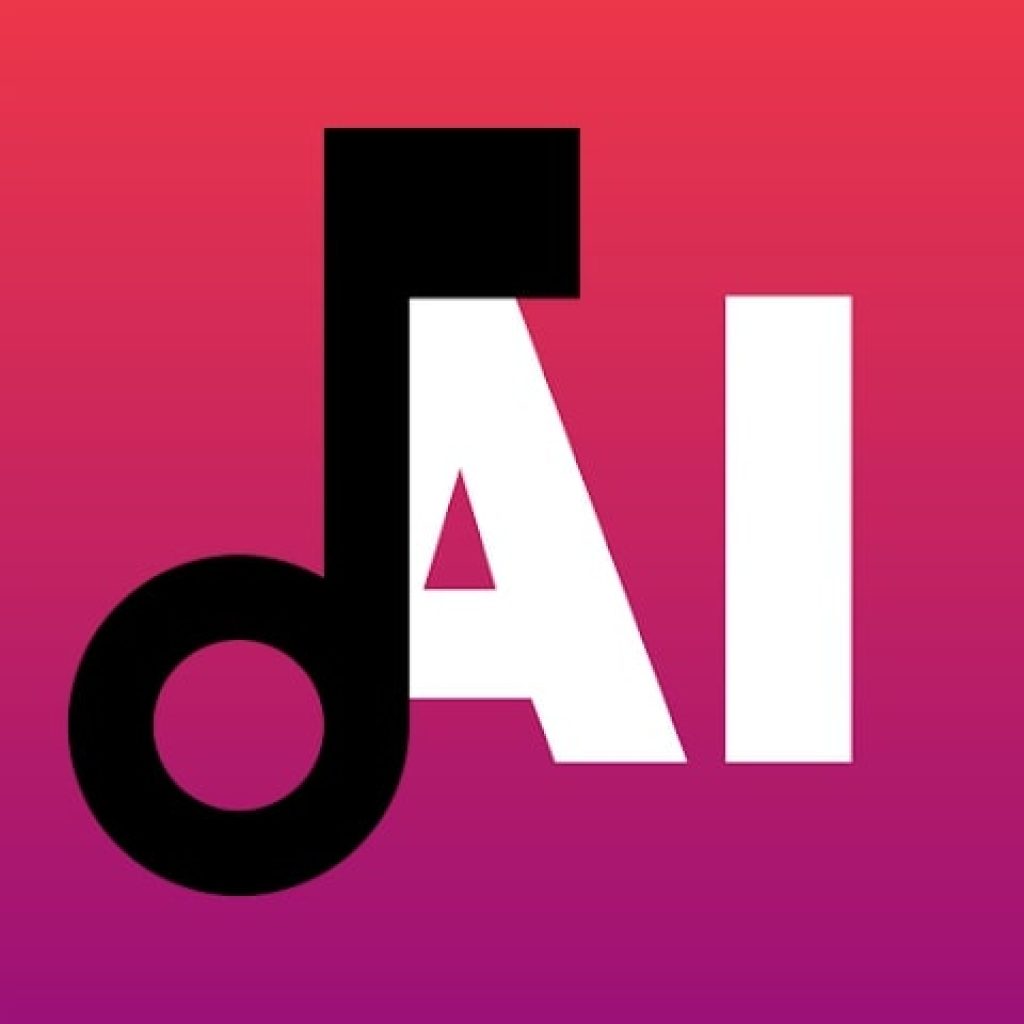 The MusucAl app is based on unlimited artificial intelligence. It helps you develop completely new tunes based on your requests. Just specify in which style and for which instrument you want to create a musical composition.
All the work on the site takes place without your participation. The user only needs to enter a few words to determine the theme of the new tune. No one else will have such tracks.
There is no need to notify about their availability: they are not intellectual property and are not subject to a patent. Use the ready-made variants everywhere: on the commute to work, at a children's party, or during sports activities. Let your imagination run wild without hurting your wallet.
MusucAl is suitable both for real composers and for interested users with no experience or music education. Create backing tracks, simple tunes for one instrument or several at once. Get real songs with the meaning you needed.
Export files in MP3, MIDI, WAV, and AAC formats. Connect your friends and acquaintances. A handy built-in audio library lets you keep all your files organized.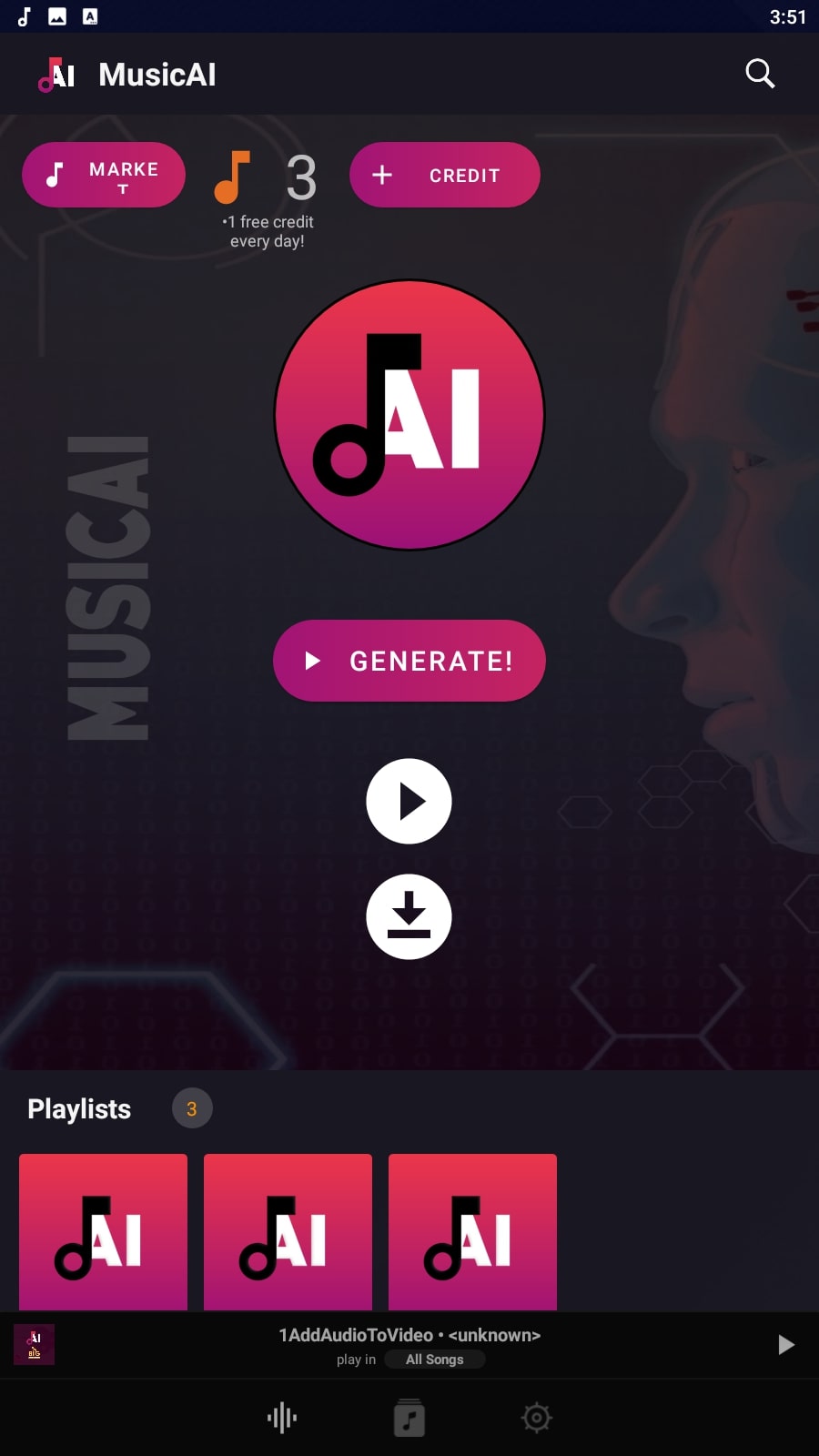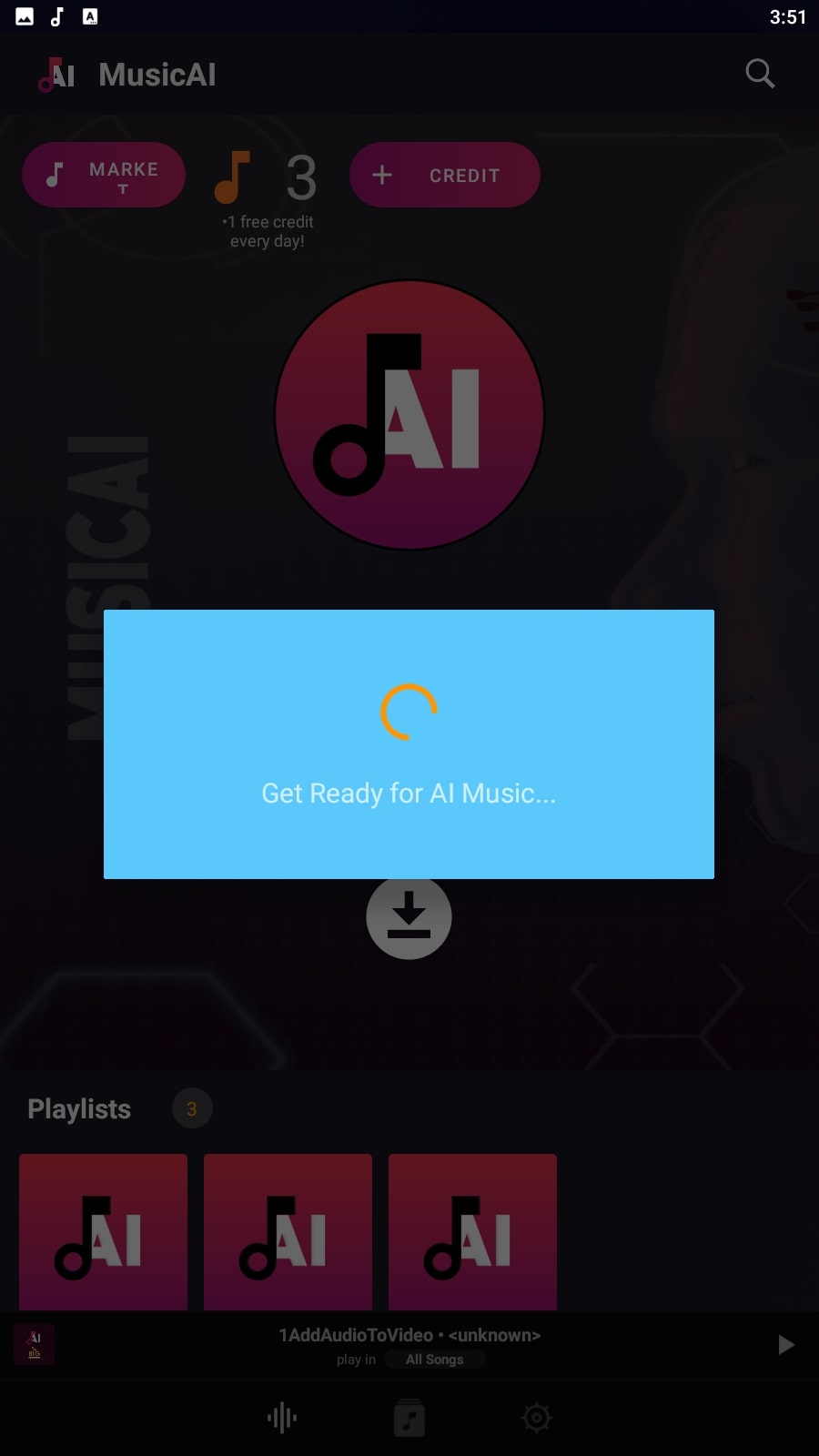 Sort them by date created or theme, and play them in a specific order or randomly. Share them with your contacts in your address book and followers on Instagram and Facebook.

You may also like: 11 Apps with Free Music Trials
MusicML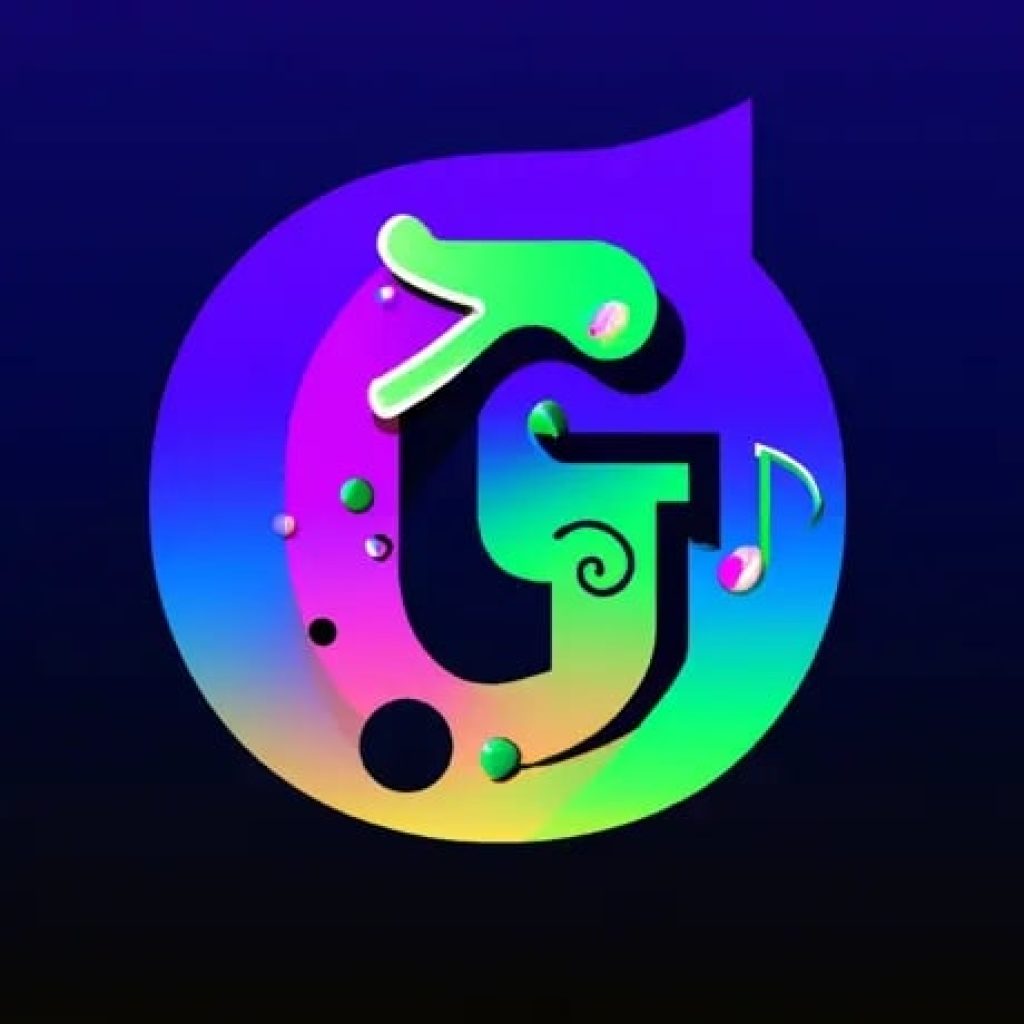 You don't have to be educated and wait years for your muse to become a true composer. The Al Music Generator app will automatically generate the right song for you in minutes.
Many professional settings will help bring your track to perfection. A huge selection of musical instruments and popular genres. High-quality melodies and convenient formats for downloading and exporting.
The app takes a text record as the basis for a new tune, in which you explain your vision in simple language. It could be listing instruments and specifying tone and speed settings for playback. Or maybe you use a line from a favorite poem or song. It won't take long to see the result.
The free version includes a limited number of generated tunes and basic settings. Use the premium version to get the most out of it. The stylish design, pleasant color scheme, and wide range of styles will help you to create an exclusive melody for any occasion.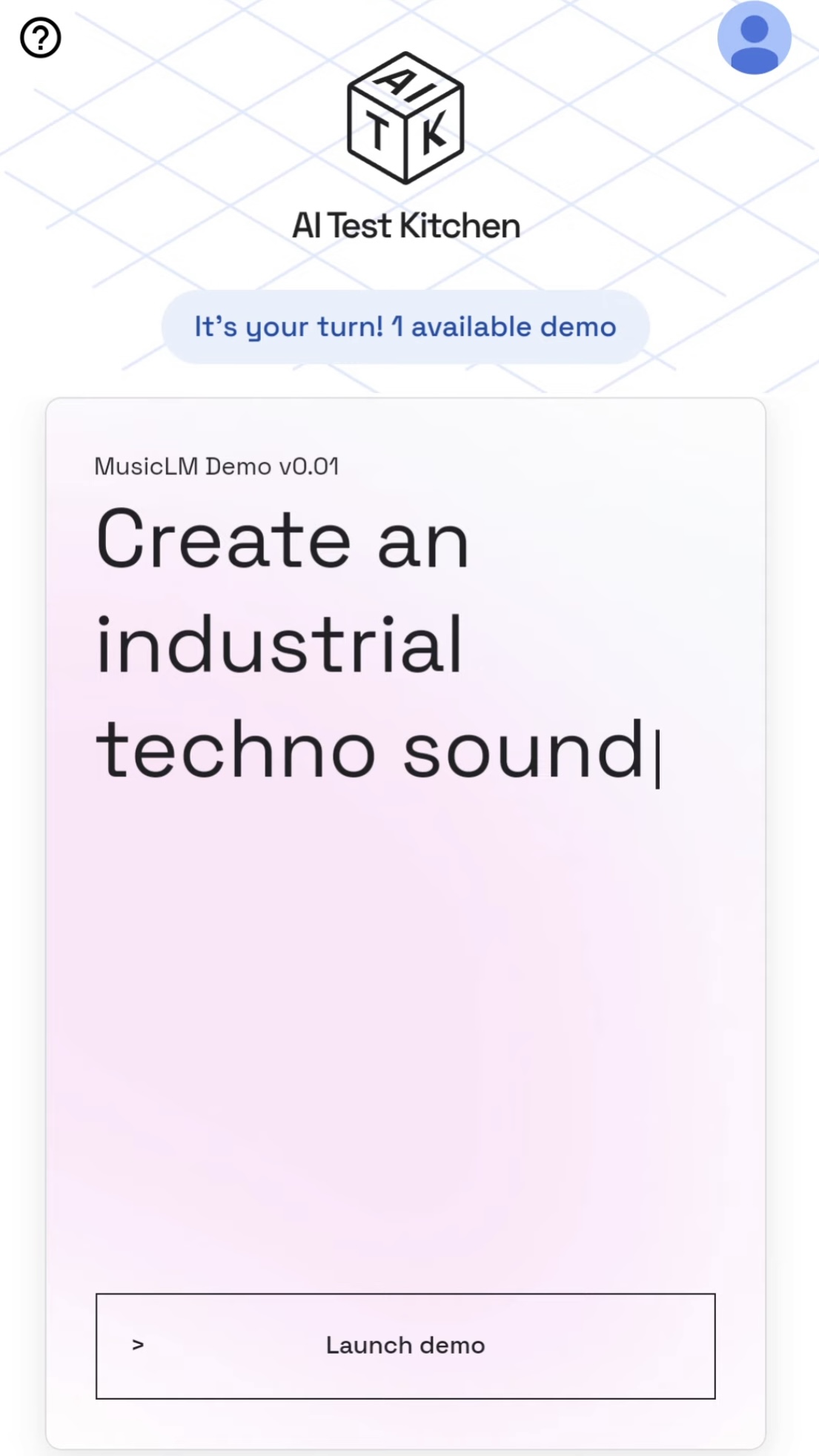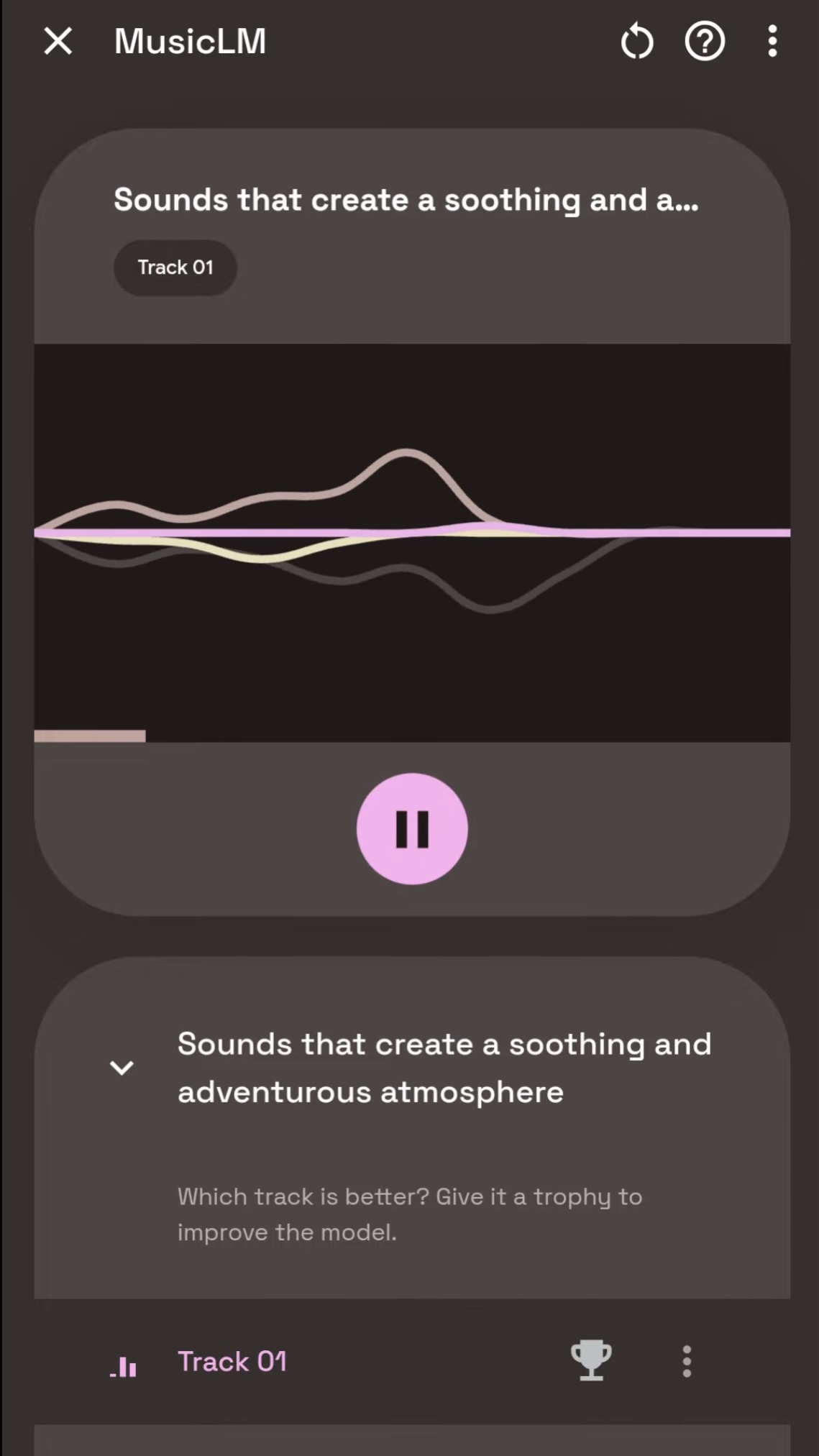 Whether it's a bride's dance, a challenging workout, or preparing for an exam. Al Music Generator will definitely not be superfluous on your iPhone, even if you have never used similar programs before.