Are you a fan of "find the pair" games, but tired of matching the pictures? Enough of training only your visual memory, start developing your ability to memorize sounds.
For those who want to expand their possibilities to create music – check out the best music mixing apps.
Find Sound Pairs is an app that makes your auditory memory work, and especially the echoic one. Echoic memory allows people to remember sounds that they hear for a short time and store information from them.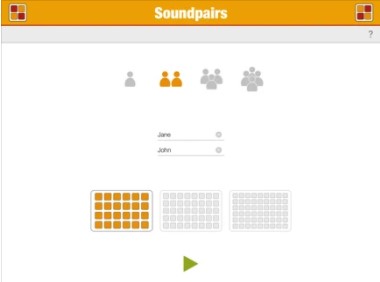 The minimalistic design and bright, yet soft colors let you focus on the gameplay and on the sounds. These are different short melodies that last no longer than three seconds, from simple guitar chords to more complex percussion parts or musical sketches on the piano.
There is absolutely nothing superfluous in this game — just click on the play icon and start finding pairs of sounds.
To win the game you should find the pairs, and you have several attempts for that. The game has several levels of difficulty, so if you are a pro in memory games — try a bigger field with more units of sounds that you should match. Set your records and compete with your friends, checking whose auditory memory is better.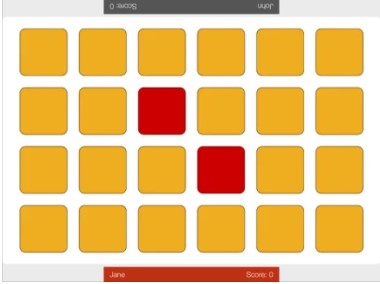 Duel mode is a great option for a two-person competition, and if you are using this game on an iPad you got 3-player mode. You and your partner can play offline on one device — put the phone between each other and everyone will see their scores from the closer side of the screen.
Find Sound Pairs is suitable not only for adults who want to pass the time usefully but also for children. They can learn how to match the same melodies as well as determine on which instrument they were played. This will help them learn to be conversant with musical instruments.
If you want to add your track to a photo after you created it – you need to discover special apps to add music to pictures.
Find Sound Pairs game will allow you to spend your free time in an interesting and useful way, besides, it's always good to train your brain!