Many Apple users are often faced with the problem of playing videos in their native format. It's Playing gives you the ability to watch videos in any way you want wherever you are. Also, the program allows you to save the video you need on the iPhone for offline viewing.
Maybe you want to film your own movie? How about the visual diary at first? There is a lot of special apps that will help you to create your own video diary.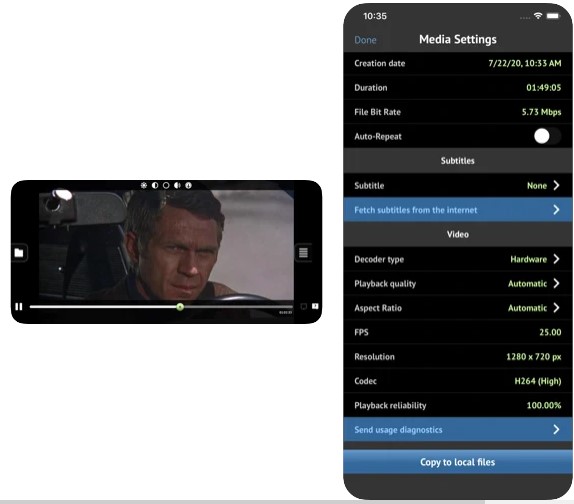 As for the interface, the playback controls in their places do not interfere with viewing, and some of them even make it more comfortable.
For example, the color control button in the upper right corner of the screen, clicking on which, you can change the brightness, contrast and color saturation right during video playback, which can be useful when watching movies with unsatisfactory video stream quality.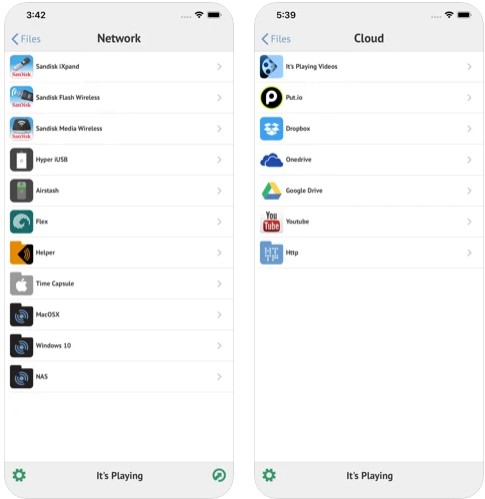 It performs well its basic function – video playback. He also knows how to create folders and put passwords on them, understands MKV / MOV / MP4 / FLV, supports streaming and subtitles. Summarizing all the above, we can say that It's
Playing is a solid player.
Separately, it is worth noting the ability to set a password for access to your media collection in the application, if privacy is your first priority. And in any case, no one likes it if someone digs into his personal files without permission.
It's Playing Pro allows you to create a private folder and restrict access to it with a password.
And if you're tired of watching movies and you want to watch live TV you may use these apps.
It's Playing is positioned by the developers as a player capable of playing files of any size and quality – the manufacturer boldly declares this. Many positive reviews in the App Store confirm his words, and a fairly high rating of the application.