The best way to involve your children in the educational process is to make it in a game form. So, if you are looking for an educational and exciting app for your children and toddlers, then you should definitely download the Find them all: looking for animals app. Let's find out why this game is so special.
This app will surely bring lots of happy moments to you and your kids. Capture these moments on camera and make them look perfect by using the best editing apps for baby photos.
First of all, when you open the app, it provides you a bright and creative interface that is quite easy to manage. The major task of the game is to find all the animals in their natural living environments.  There is nothing difficult in this mobile app, as you can use it right away after downloading.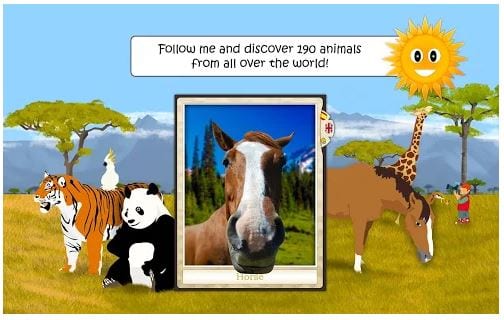 The app provides audio support for convenient navigation. Besides, it does not require a constant Internet connection. The game offers new levels gradually. Firstly, children have to find animals to activate a "Camera" option. After that, they can take photos of animals.
Moving on, the next stage is to find animals at night with a help of sounds.  What is more, your children make puzzles and take part in a photo quiz to win new pictures. The app provides special sections, where you can check all the found animals and pictures that your child takes.
By the way, you can make the screenshots in the app while you're taking pictures of animals, and then cut and paste the faces from your friends' pics – prank your friends and have fun together!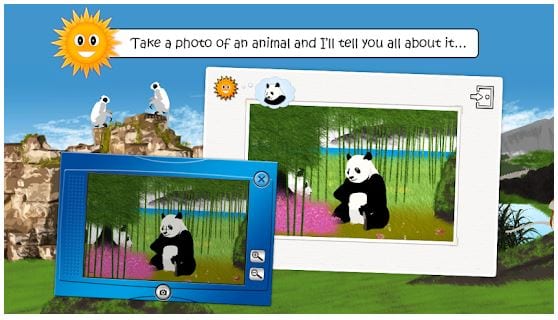 Find them all: looking for animals app is an optimal way for your children to learn all the names of animals, find out where they live and how they look like.  In addition to all these features, the app contains parental control to adjust settings. Plus, while using this app, you will not have to face any advertisements.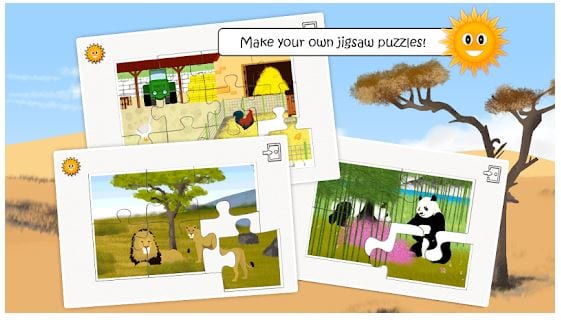 The app comes with a non-commercial version, but if you want, you can purchase additional functions at a rather accessible price. It boasts a well-developed striking design that guarantees pleasurable playing.
By the way, another category of app that your kids may find extremely captivating is the apps to cartoon yourself.
Summarizing all the points, Find them all: looking for animals app is worth downloading. This game will learn your children to pay attention to the details and how to stay focused all the time.