The security of your mobile devices, your online activities and your data is the most important thing to keep in mind when you are online. When you hear the phrase 'Device Security', you are most likely to think straight away about antivirus applications that are designed to protect you.
Actually, that's not really true. Such services may protect you from downloaded files or periodically scan your entire system, but they do not guarantee complete security on your network.
In order for you to be able to track the incoming and outgoing traffic of your smartphone, as well as be completely safe from hackers and Internet scammers, the firewall applications were developed.
With it, you can fully control the applications offline, as well as monitor what actually happens when you are on the network. We did some research and found 9 Best Firewall apps for Android that will help you be more secure.
Mobiwol: NoRoot Firewall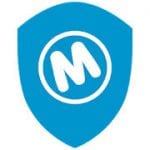 If you're worried that your smartphone is doing something secretly from you or offline, the Mobiwol app is your salvation. The app allows you to have full control over what apps are doing, as well as the ability to easily allow or deny connections and other actions.
Mobiwol will give you information about when a new application starts using the Internet – and you will prevent it.
Mobiwol works without root permissions, so it just has an information function for you. The app starts automatically when you turn on your smartphone. After that, the installed applications are scanned immediately.
In fact, it will be a simplified Android security system that controls outgoing traffic. Mobiwol uses the VPN module system, which allows all such control. Your personal data will not be affected by the firewall – so you don't have to worry about your data and other personal information.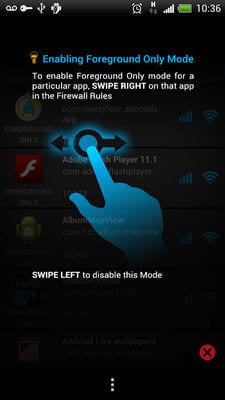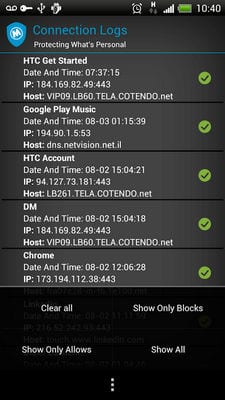 InternetGuard Data Saver Firewall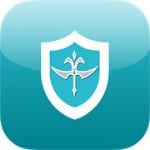 Sometimes you may notice that some applications use your Internet traffic too much. This can be due to the fact that they are running autonomously – that is, even when you are not using them.
InternetGuard will help you to reduce data usage as well as save battery power. The main thing is that the firewall itself will not steal your personal data, and will protect you from exposure to other applications.
Vigilance when working on the Internet is important even if you use it exclusively for communication. Different applications that have background activity can easily steal your personal data and send it, and you won't even suspect it.
It's also worth noting that InternetGuard is great for children's smartphones. The firewall automatically blocks content and sites for adults that your child should not see. While in roaming, you can also simply block or disable the service in order not to waste expensive traffic.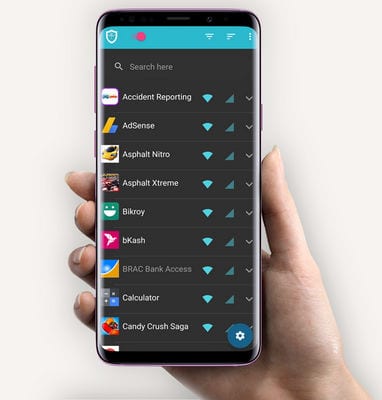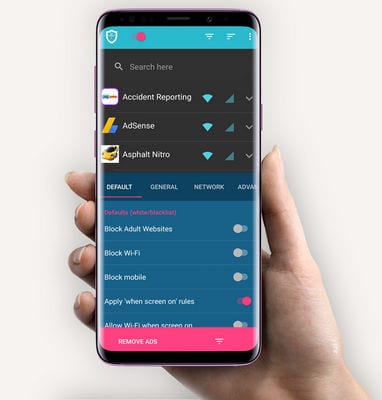 NoRoot Firewall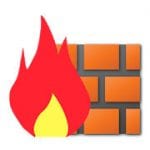 NoRoot Firewall is a special application that does not require you to have root permissions to work. Here you will receive a notification each time that informs you about applications that are trying to access the Internet.
That way, each time you will know how often offline applications try to transmit or receive any data. And of course, with NoRoot Firewall, you will be able to select a list of applications that will have permanent permission to access the Internet.
The application interface is incredibly simple and does not require you to learn any additional functionality. NoRoot Firewall requires minimal access – that is, your personal data, calls, and messages will be available only to you.
Most importantly, the firewall will protect you from malicious applications that are spyware or malicious, as well as notify you of their operation. Deny or allow selective connections without the application being based on what it does on its own.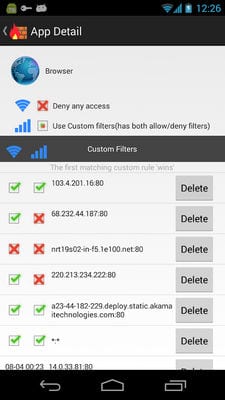 You may also like: 11 Free Android Firewall apps no root access required
AFWall+ (Android Firewall +)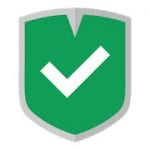 If you want to restrict access to your data by other applications or prevent them from transmitting traffic offline, you can use AFWall+ for all these settings.
It gives you full control over the network access of the various applications that are already installed on your device. Traffic is controlled both through a local network connection and while working over a VPN connection.
With AFWall+, you can filter individual applications by criteria to test them. System applications are highlighted in a separate color so that you can quickly visually highlight them. You can also choose a language that is convenient for your perception.
Other applications cannot uninstall or suspend AFWall+ in any way. The system will notify you when new applications are installed, what they do, and even when packages are blocked. So the firewall keeps you informed of everything that prevents or controls you.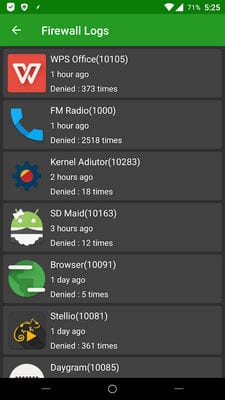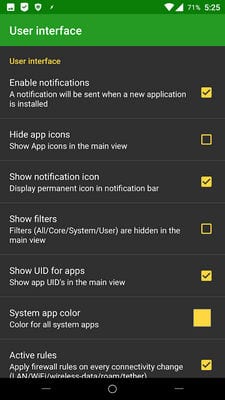 NetPatch Firewall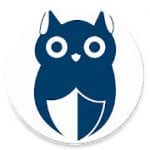 The NetPatch Firewall is one of the advanced firewalls that does not require root permissions from you. You can easily track applications by hostname, IP address, or other criteria and block them as soon as they are found out.
Of course, this practice of preventing applications from accessing the Internet will allow you not only to save network traffic but also to extend your smartphone time and protect your privacy.
NetPatch Firewall works in the background, constantly monitoring network access for applications. The system will notify you of all your actions, and you will be able to view network logs and blocked requests from applications.
The NetPatch Firewall gives users a free trial period of one week and you will need to purchase premium features later. They give the user more information about outgoing and incoming traffic and can also block some IP addresses based on proxy servers.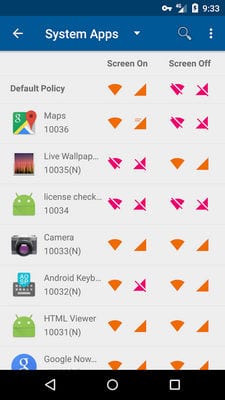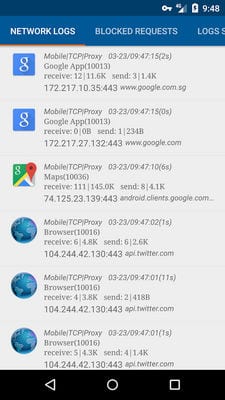 NetGuard – no-root firewall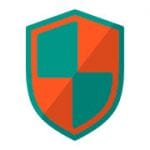 NetGuard will help you increase your own privacy when using different applications, as well as reduce data usage. You'll be able to see the changes right away because once NetGuard is installed, third party applications will no longer be able to use traffic when you don't use them.
The application does not require root permissions to achieve this result, and you can simply follow the information through your smartphone.
The application will automatically block unwanted outgoing and incoming traffic. You will be able to manually allow or enable applications that you are ready to access at any time.
When roaming with NetGuard, you can also block applications. You can receive connection notifications every time one of your installed services starts working.
In order to use NetGuard conveniently, you can switch between dark and light themes, depending on your wishes. But the main thing is the functionality of the application.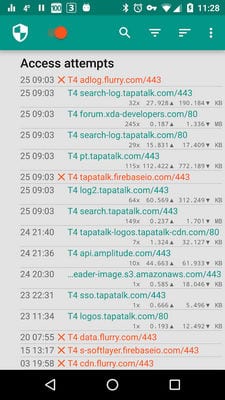 You may also like: 11 Best Phone Virus Cleaners for Android & iOS
Internet Guard – No Root Firewall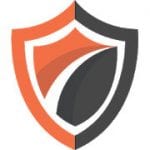 Would you like to block access to the Internet for some applications? Internet Guard will help you do this and provide you with advanced blocking methods. With a couple of clicks, you can improve the performance of your smartphone and extend battery life.
Internet Guard also helps you limit all permanent network access permissions for some applications. This is how you will control the traffic that requests services installed on your smartphone.
Internet Guard protects your files and personal information from being sent to the Internet. You will also be protected from cyber-harassment or Internet fraud by blocking certain IP addresses.
Internet Guard is very easy to use, and you immediately understand how the service works and where exactly you get the basic information.
By tracking the background activity of different applications, you can find out which ones are spyware and what specific data they are interested in. Internet Guard will also help if you are monitoring roaming or transmitting data beyond your plan.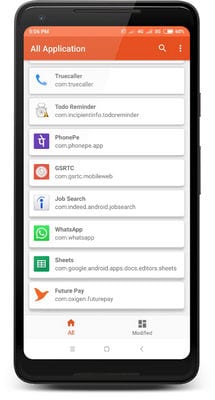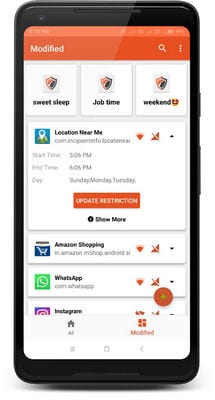 PackeSave – Easy Firewall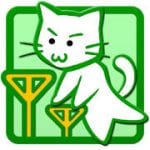 PackeSave has an incredibly cute icon with a cat that will protect your privacy. The service restricts certain applications in certain conditions so that you do not lose your data or mobile Internet traffic.
You will not need root permissions to access this kind of control – PackeSave will do everything on its own, you just need to choose what you will block. Once you start using it, the traffic from you will be significantly reduced.
One of the criteria for enabling or disabling access to the Internet is that the screen is enabled. You can choose which applications can run when the screen is turned on, and which applications you want to restrict.
You can also completely turn off your ability to connect to the Internet at a particular time of day or period of the day. PackeSave displays the full information for each application that you have tried to access the network.
It should be noted that it is better to use this firewall on those gadgets that have the function of cellular communication – as it allows to use all the functionality of the service.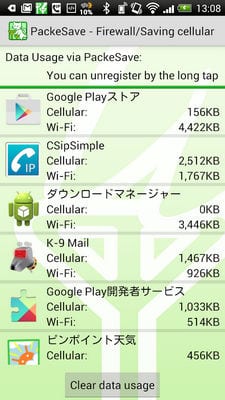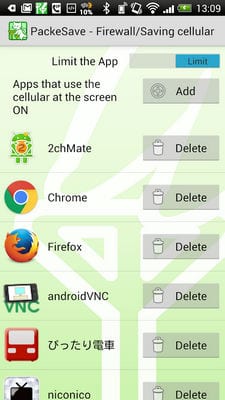 You may also like: 13 Best Recycle Bin Apps for Android
ARP Guard (WiFi Security)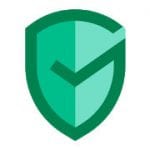 If you've ever connected to an open Wi-Fi network, we think you've thought about securing your own data. Attackers can steal your cookies, hack into social networking accounts, or get your bank account details.
To prevent attacks on your smartphone through open networks, you can use the ARP Guard app. You will no longer have to worry about network attacks, and you will always be alerted to any hacking attempts.
ARP Guard has 3 main modes of operation: warning, invulnerability, recovery. Each of them has its own purpose, which you will use. For example, for each attack, you can choose a specific response from your smartphone – notification, vibration, or beep.
If you use the root or superuser mode, you won't even need to be notified of an attack! It is worth mentioning that in the free version of the application you also get a certain amount of advertising when using the firewall.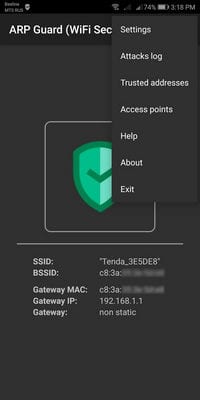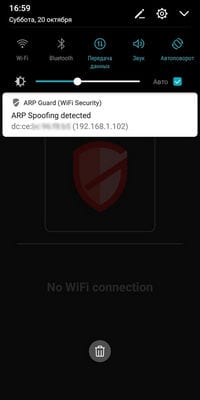 Any advanced user nowadays knows exactly what you can't do online. This includes data on bank accounts, personal documents, and much more. If you can sometimes still control applications in the background without the firewall, then when you use the firewall, you can almost see what traffic is actually being sent.
In fact, you can control exactly how your applications interact with the Internet, and how they use it. The Firewall really does become indispensable in these situations. We hope that our collection of applications will help you and that you will become even more secure when you are browsing the Internet through applications.