A loan is an easy and quick way to get the right amount of money. Yet, to avoid falling into a money trap, it is important to approach the decision responsibly.
First of all, you need to calculate all the nuances. You can do this with the help of these free loan calculator apps & websites. Use them anytime and on the most convenient device for you.
Keep abreast on your income and savings with these free cash flow calculator apps.
Loan2Me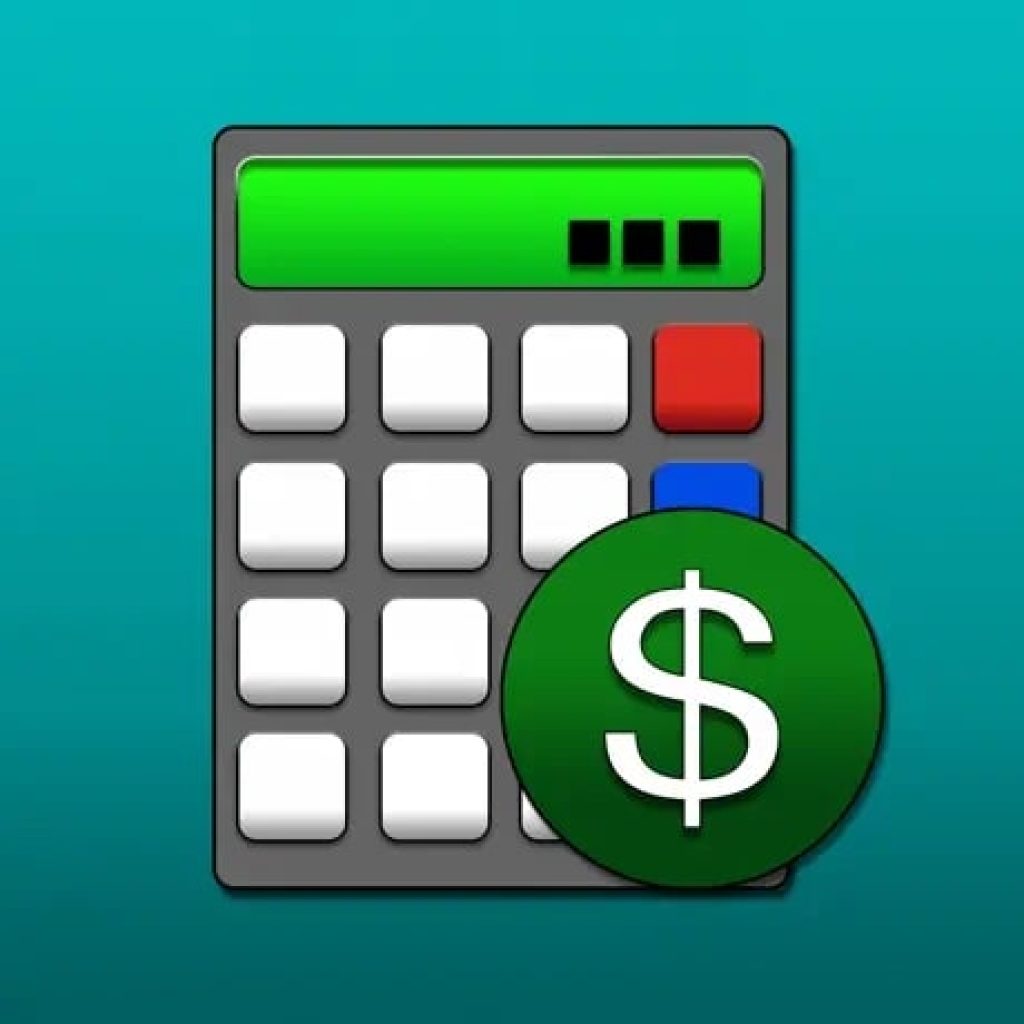 This is an easy-to-use free credit calculator. Get the result of your calculations in a few moments: enter the total cost of credit, the term of payment, and the interest rate.
It's also available to output the amount of credit you can afford. Again, enter the interest rate, repayment term, and monthly payment amount.
The calculator will help to resolve all your doubts: the case of a reduced rate, and the possibility of early repayment. Find out the amount of interest, taxes, and payments for the month.
There is a special tool for loan payments, where you can specify the dealer's stock, transactions, property taxes, sales, and more. You can create a credit record and save it. It will be synced on all devices where you log in from your account.
Edit the record when extra payments are made so you can see the payment dynamics. A special slider will allow you to see what the credit status will be after a while. You can save the analysis to your phone or print it out.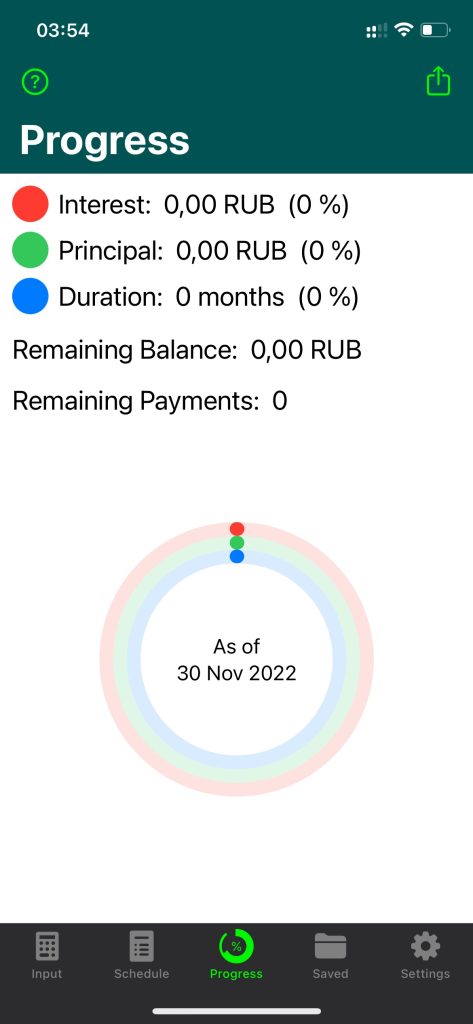 Using the app is intuitive. Customize the font and color theme. The loan calculator is the best option for weighing decisions.

You may also like: 10 Free Auto Loan Calculator Apps & Websites
Loan Calculator by Pixelsdo Mobile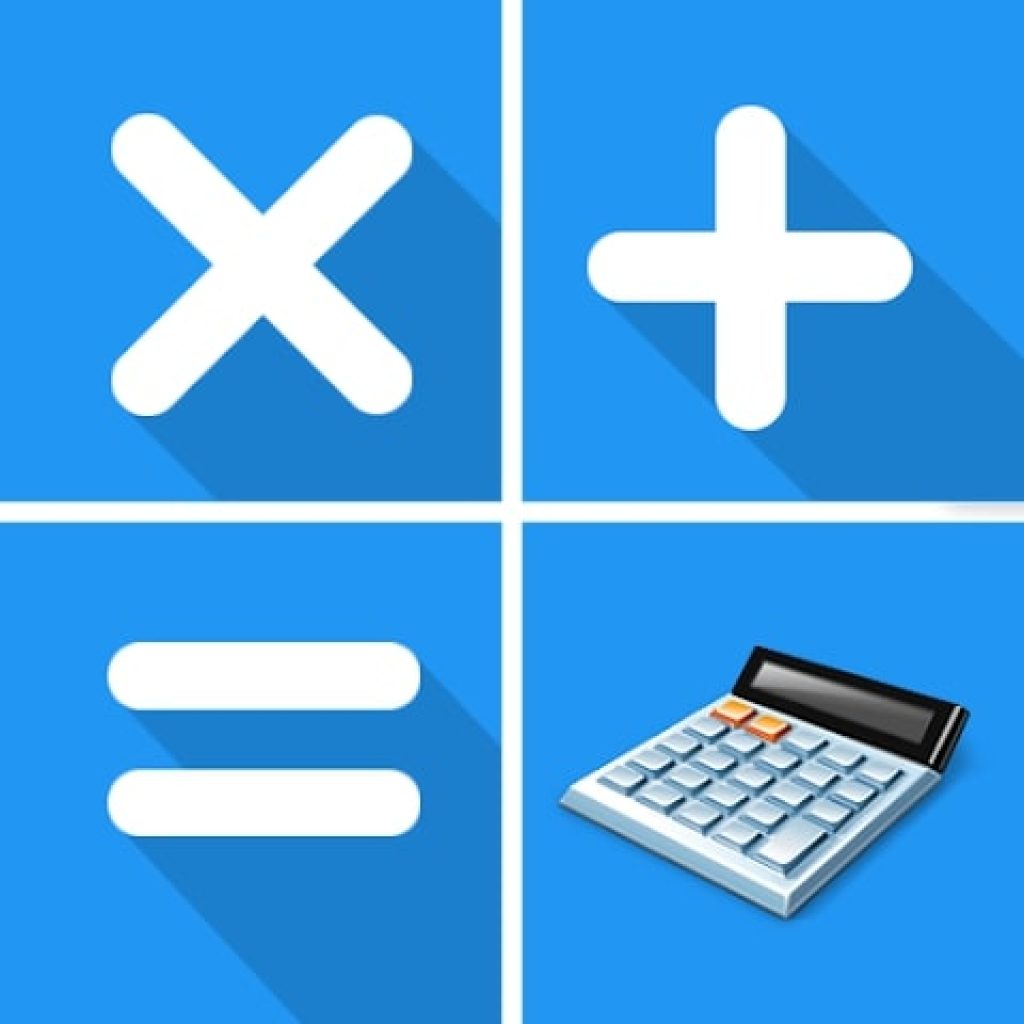 The loan calculator is a great solution for those who want to make an informed decision without wasting time.
With this tool, it's easy to calculate monthly payments regardless of the bank. Loans, like their histories, have their specificities.
The app is suitable for calculations for car loans, consumer loans, mortgages, and business loans.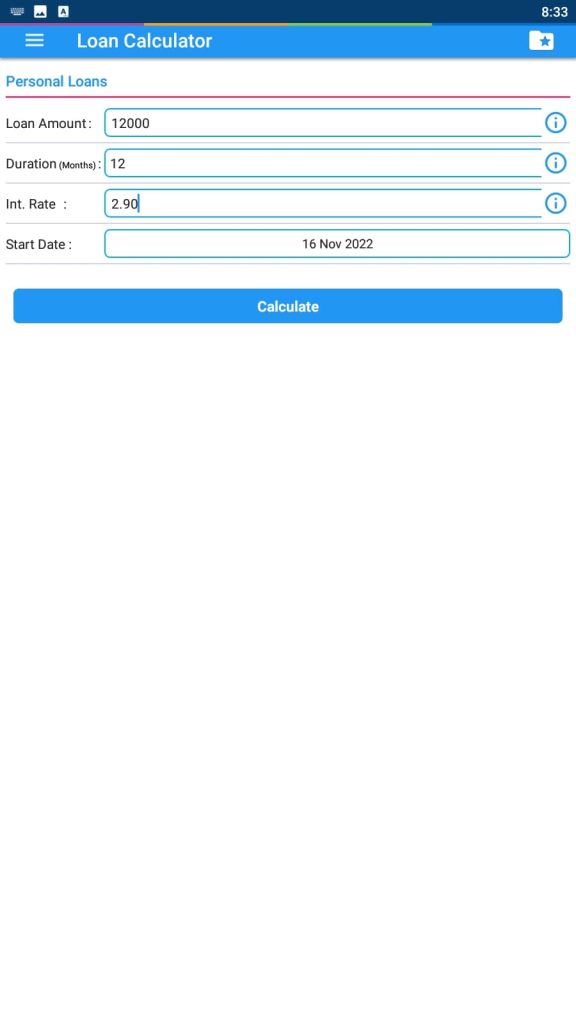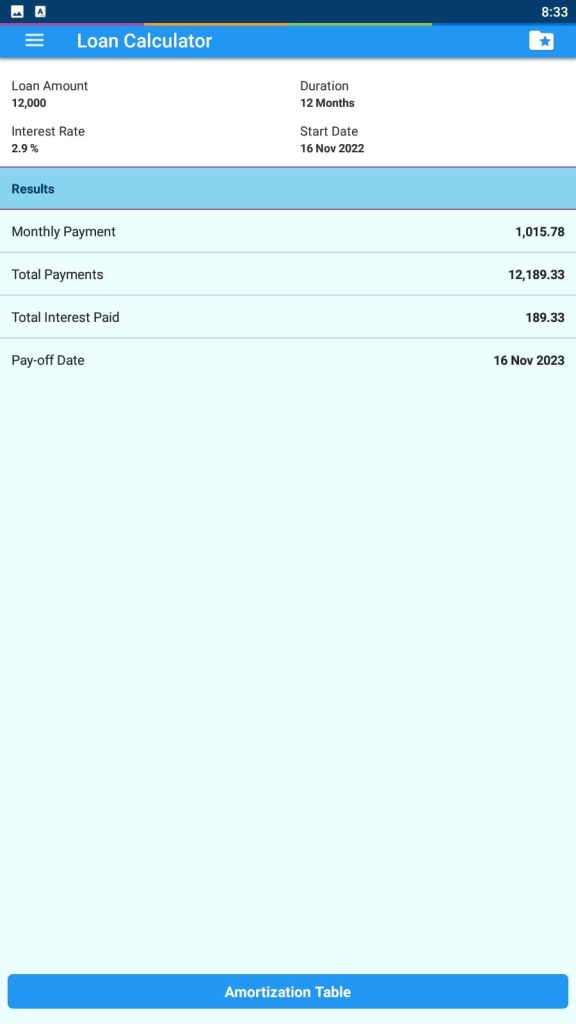 The program is available free of charge. Calculate without the need for the Internet. Accurately maintain your credit history without having to install extra permissions. Plan your expenses and stay one step ahead.

Loan Calculator by Swetha MB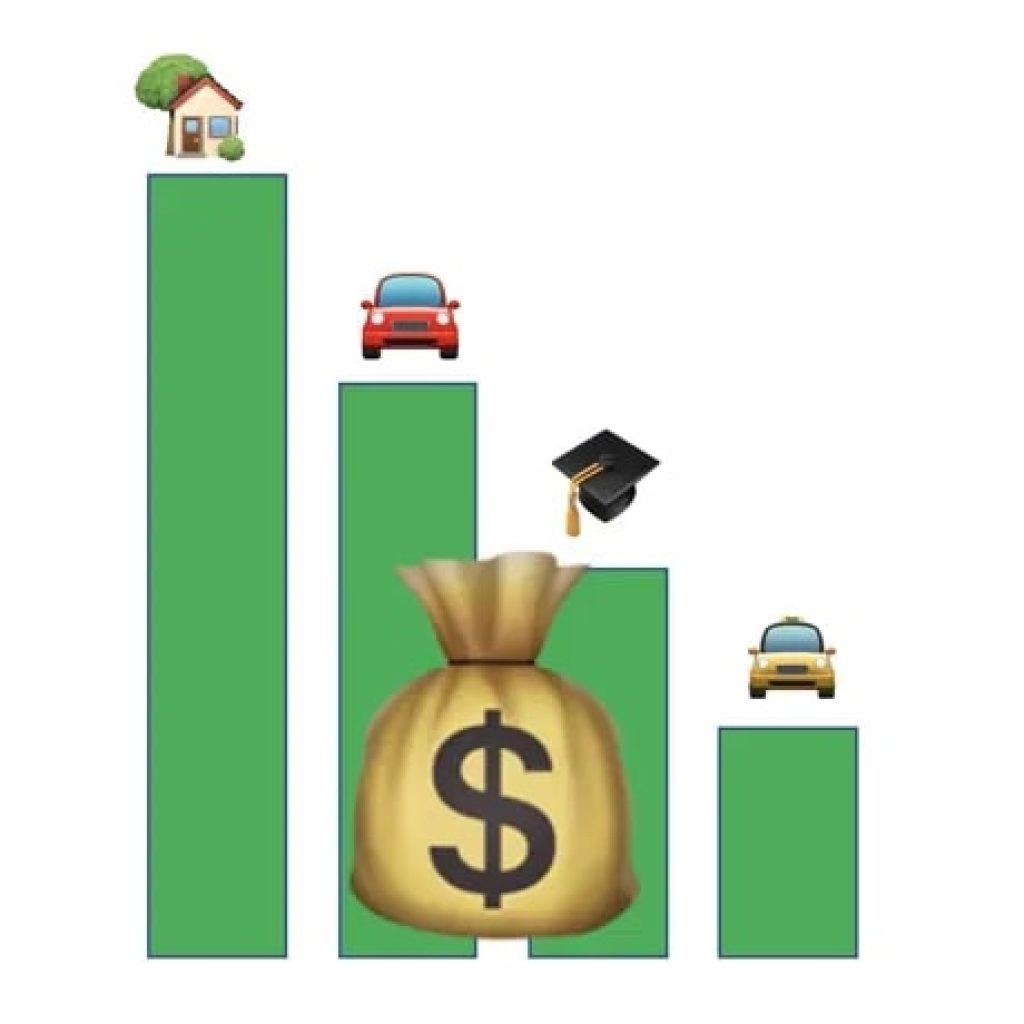 This is your new credit calculations app. Change interest rates and the number of monthly payments. Repay early with full confidence that you are doing the right thing and not risking your assets. It's intuitive to use.
There are two modes. The first is for consumer credit calculations. You enter extra data for accuracy: taxes, unspecified premiums, and insurance costs.
The next mode is for working with a car loan. Information about the tax on it, insurance and fuel consumption will be useful.
The app will automatically and quickly calculate the amount of each loan and monthly payment. It will then build a prognostic chart and suggest the right repayment tactics.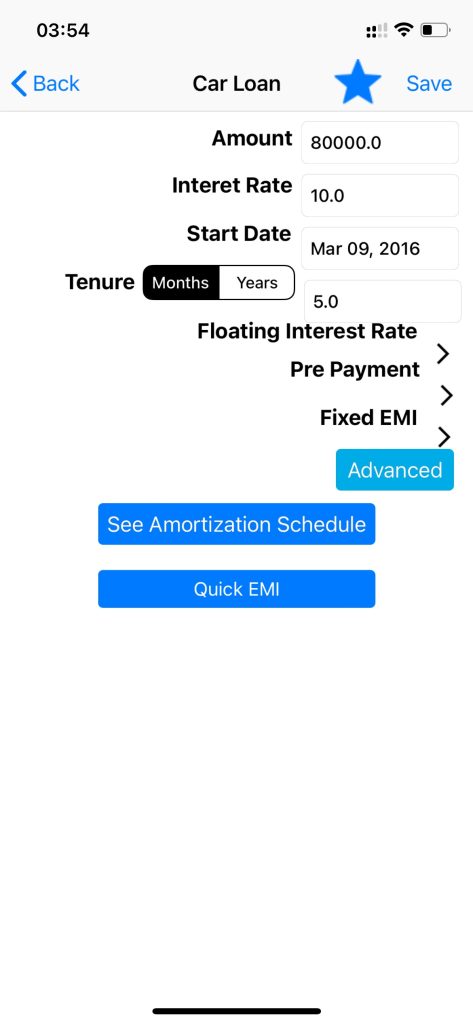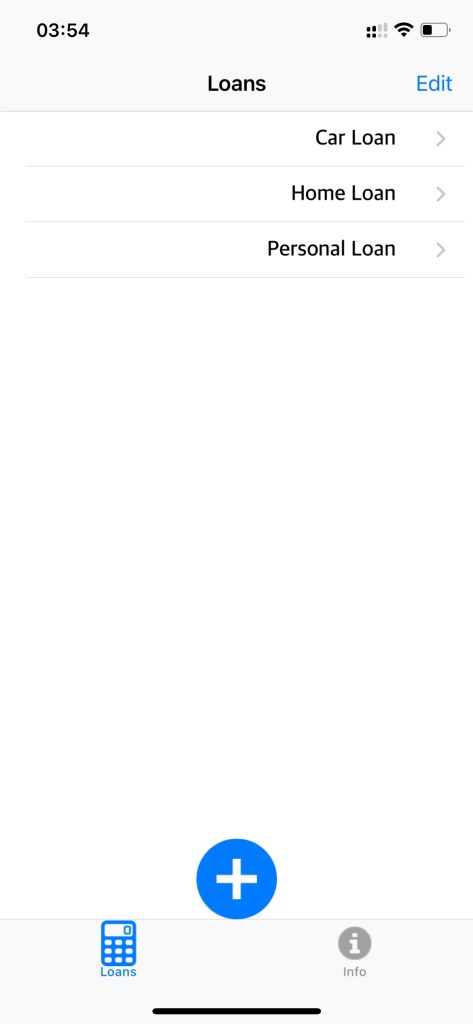 If you do extra money manipulation, the tool will show the future status of the account in the form of a table or chart. Be sure to consult the bank before making important decisions.

Easy Loan Calculator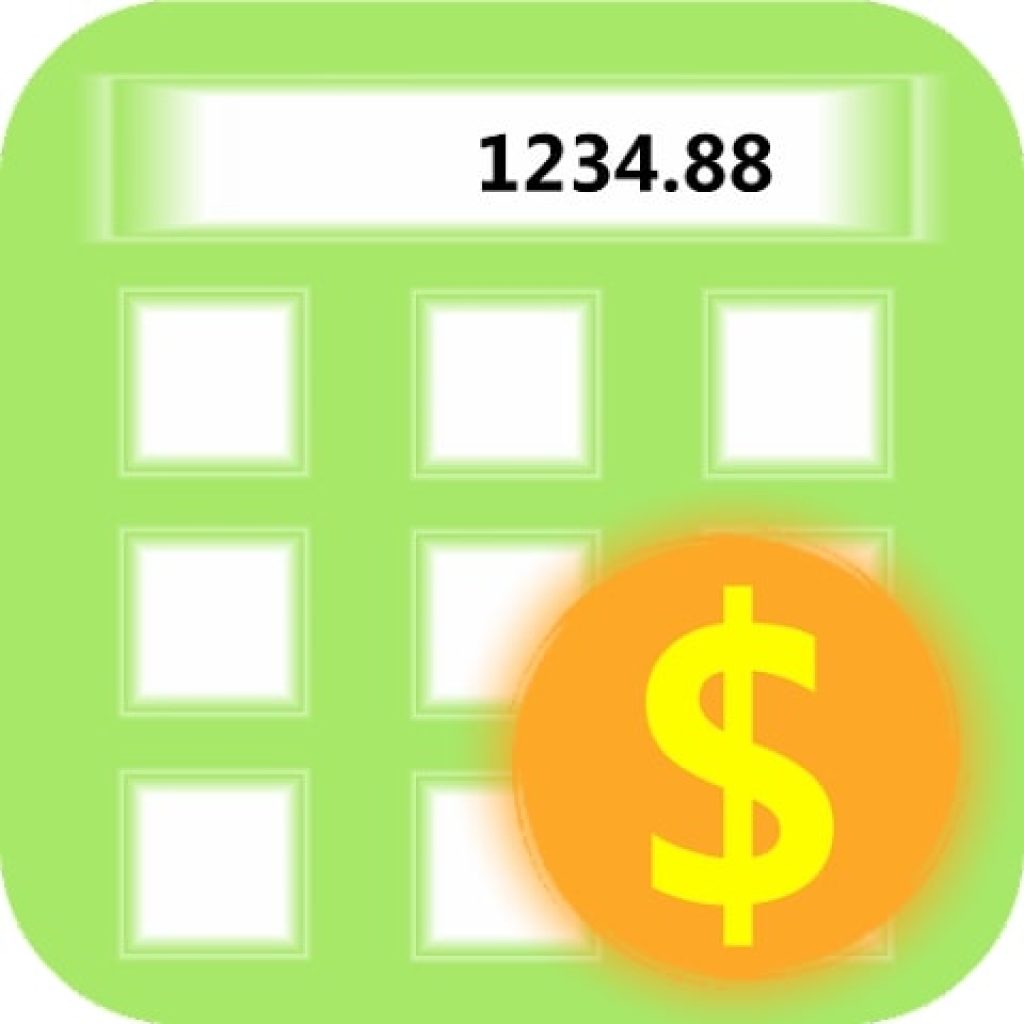 This is a credit history calculator which will save you from making rash decisions.
Using the app is intuitively simple. In the beginning, enter the credit amount, interest rate, and repayment deadline, which is estimated in months.
The largest monetary unit is a trillion. The program can work with both constant monthly payments and premature repayments.
The results of the calculations will be presented visually in the form of tables, graphs, and charts in horizontal or vertical mode. You can adjust the size of text and images for convenience.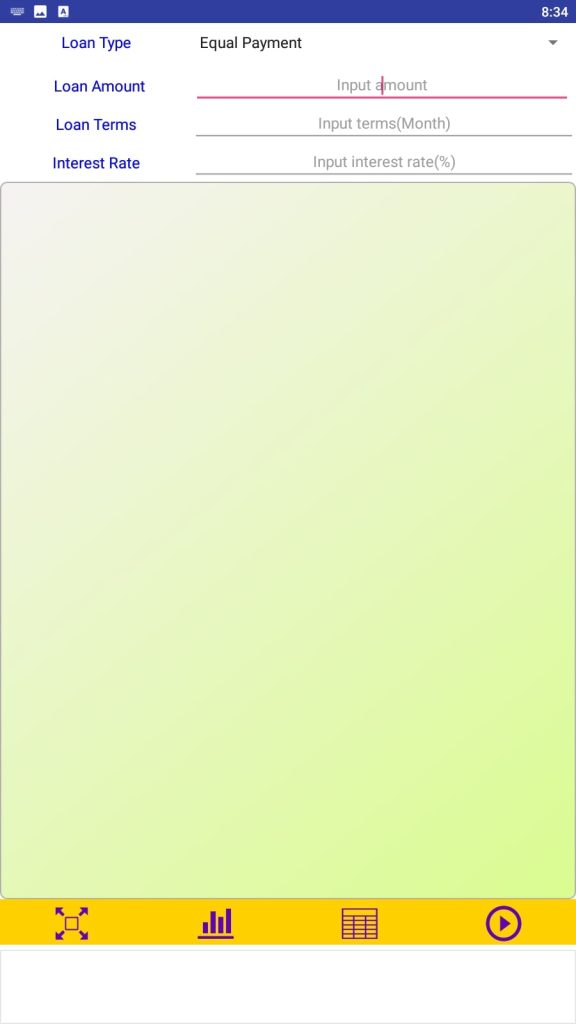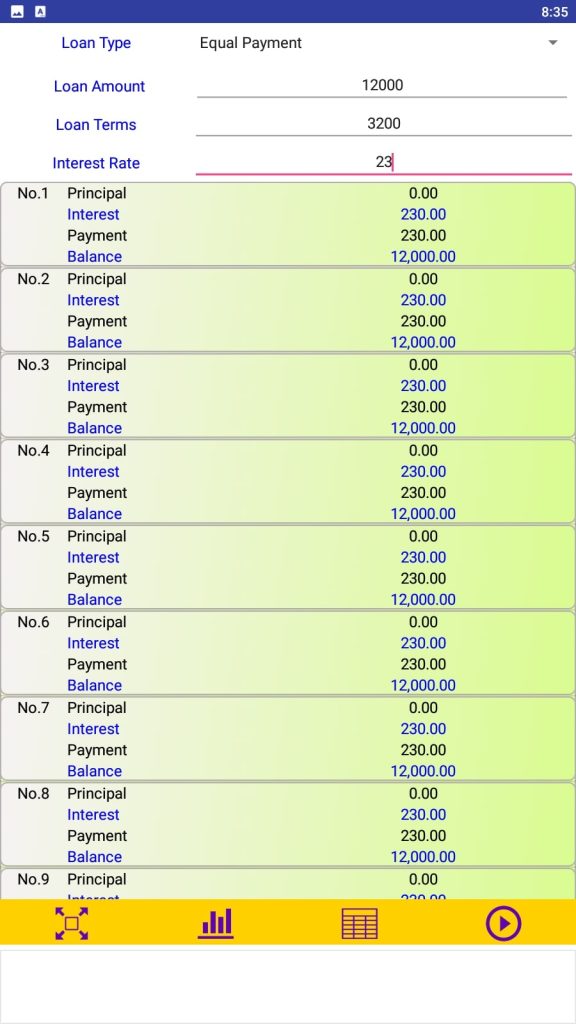 All information is saved and is available for editing at any time. The app will take care of the accuracy of your credit history.

Financial Calculators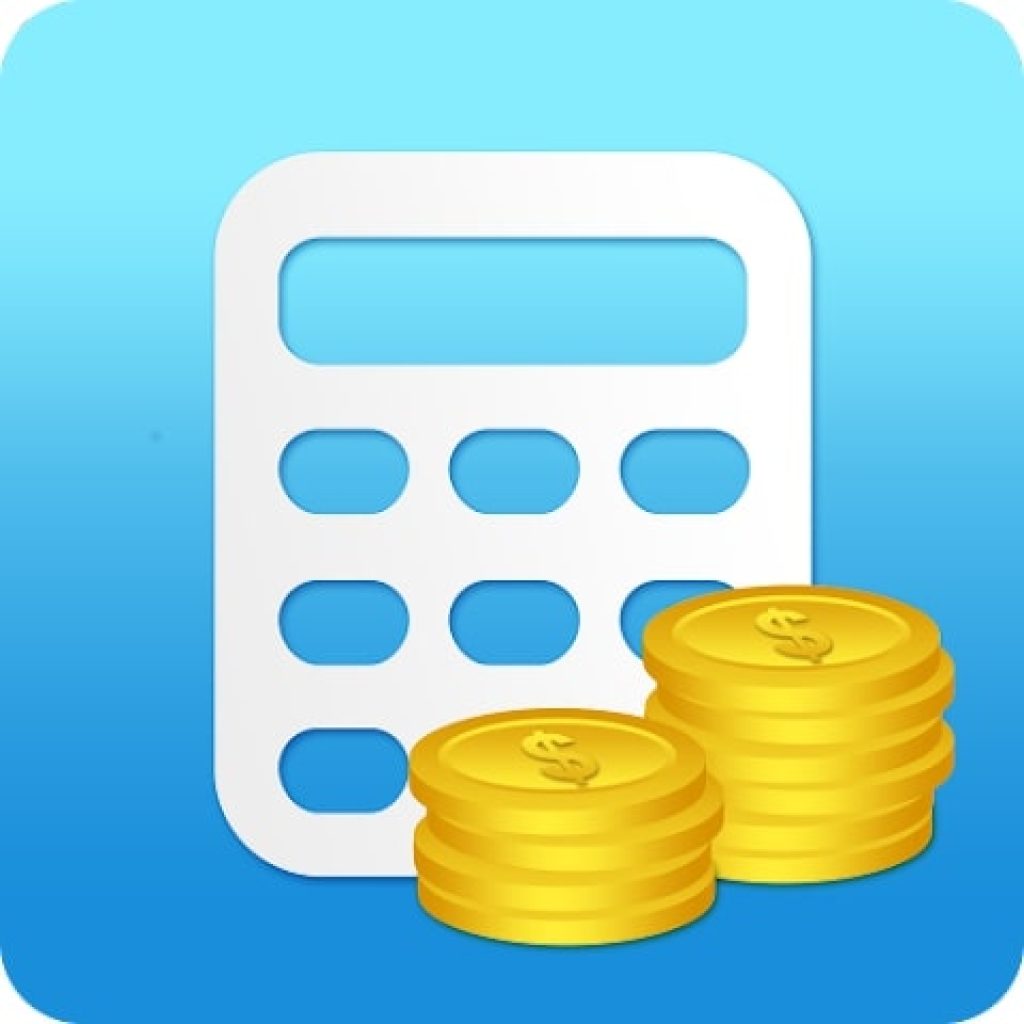 A calculator that will give you a bright financial future. Make any calculations related to sums of money without leaving the app. It is suitable for installation on phones and tablets.
The app will be useful for those who invest. A currency calculator, a return on investment calculator, a converter of different currencies, and others are available. Learn about the expected returns and the nature of the growth of stocks, and their possible return.
The tool is indispensable for those wishing to take out a loan. Before making a decision, use the calculator to compare bank conditions, analytical, loan affordability, savings, and discounts, and calculate non-permanent payments.
There is a separate tool for calculations related to a car loan. Even the older generation can easily figure out how the app works and find answers to questions about pensions. Calculate your pension contribution, analyze your pension savings, and assess your social security.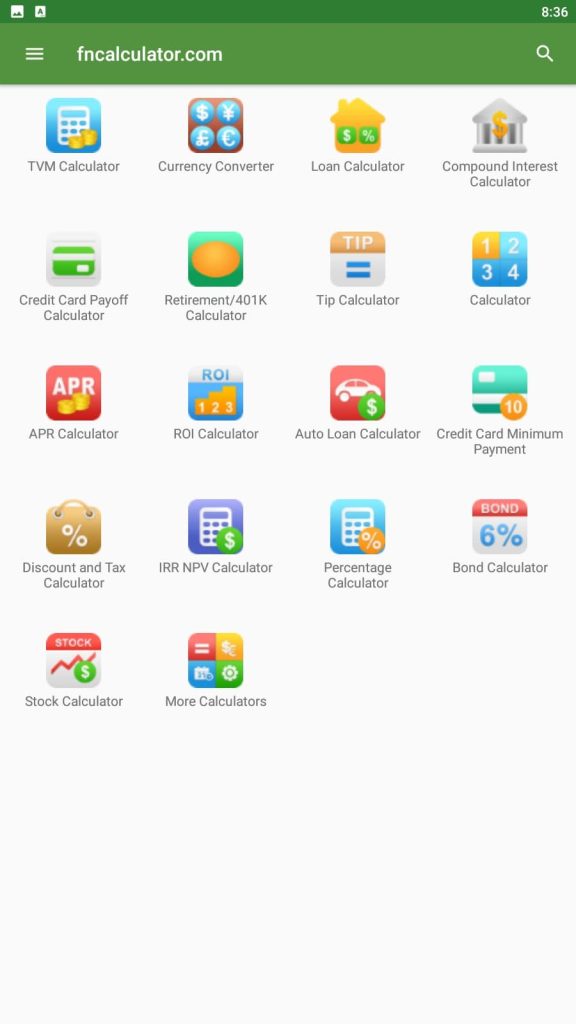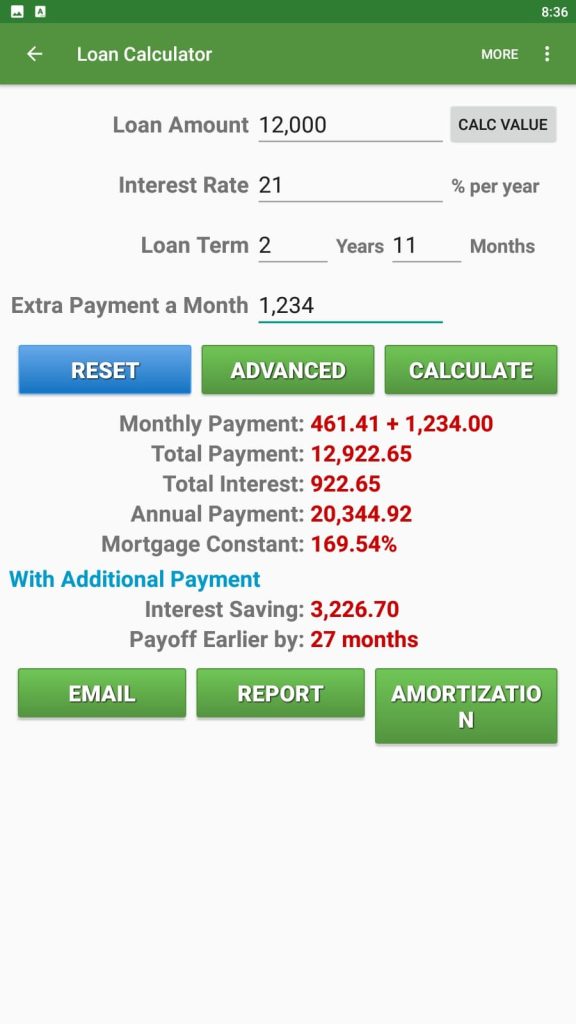 The calculator covers the entire field of financial relationships – calculate tips, discounts, taxes, dates, markups, commissions, income, and profit.

Loan calculator: Installment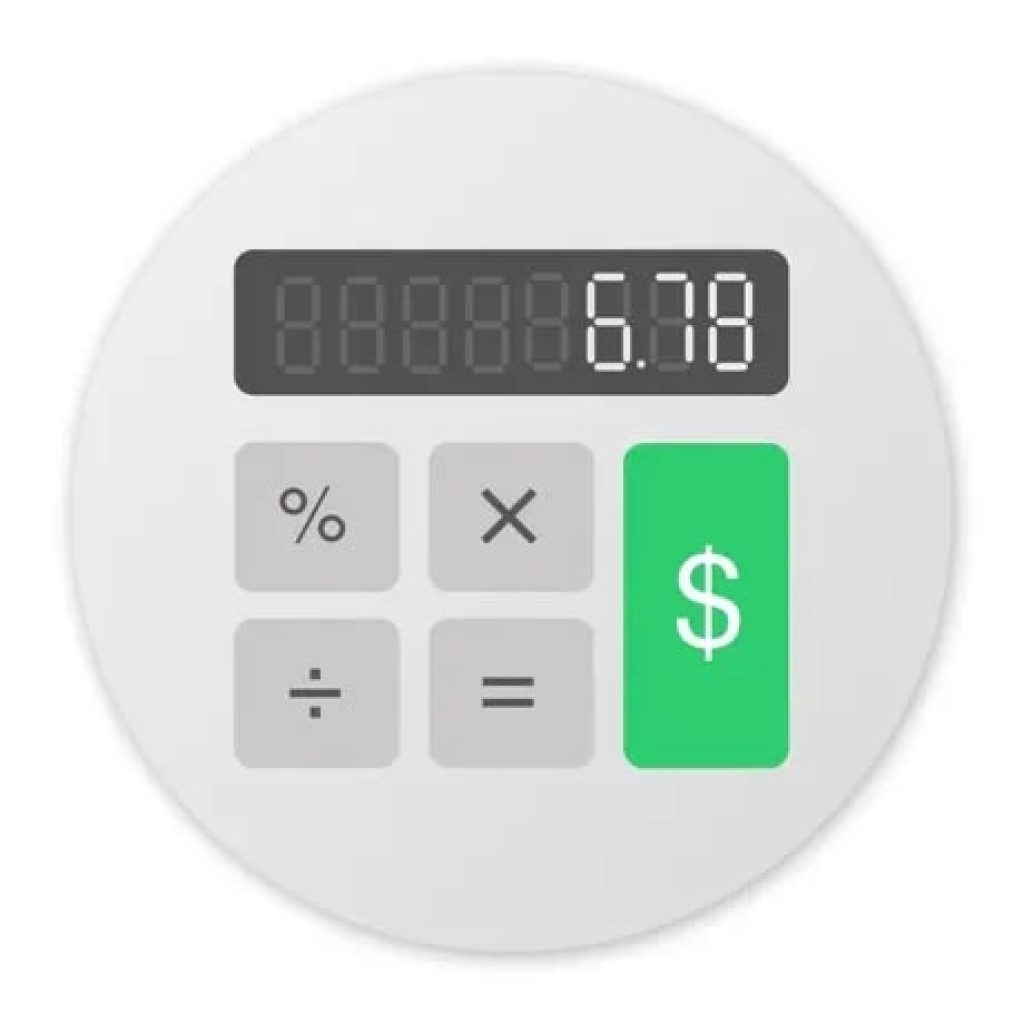 This is a tool to calculate your monthly repayment costs. Don't trust your mind, check every step of your credit history with an accurate, automated app.
To use the calculator, enter the three specified criteria for current credit. The answer will come within seconds.
The app is intuitive to use: just enter the data and the result will be calculated before your eyes.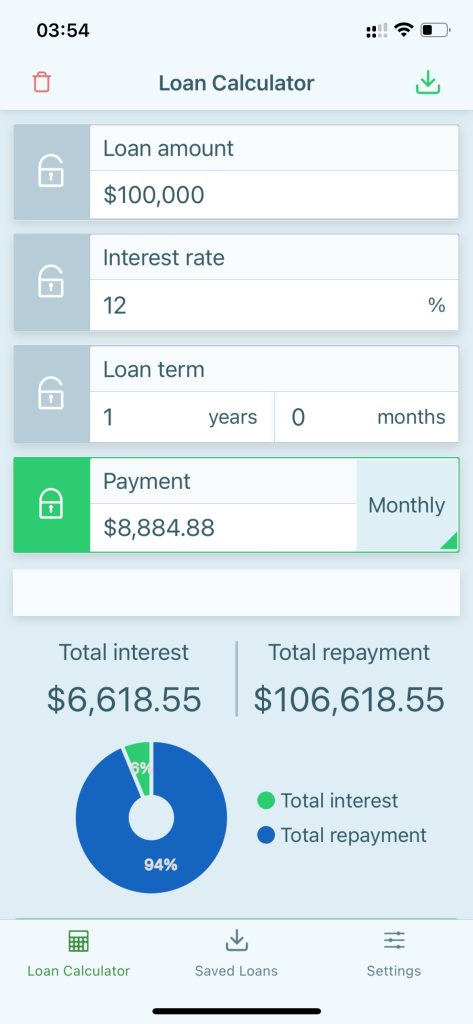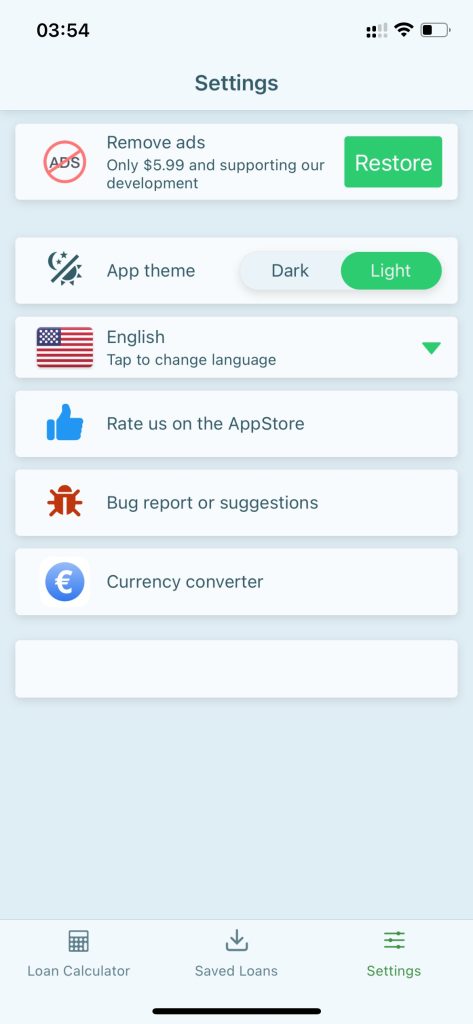 Create a graph or pie chart for clarity. They will show the percentage ratio of the repaid and the remaining part. Based on the information you get, build a further credit strategy.

You may also like: 11 Free Tax Return Calculator Apps & Websites
Loan Calculator by TSoftOne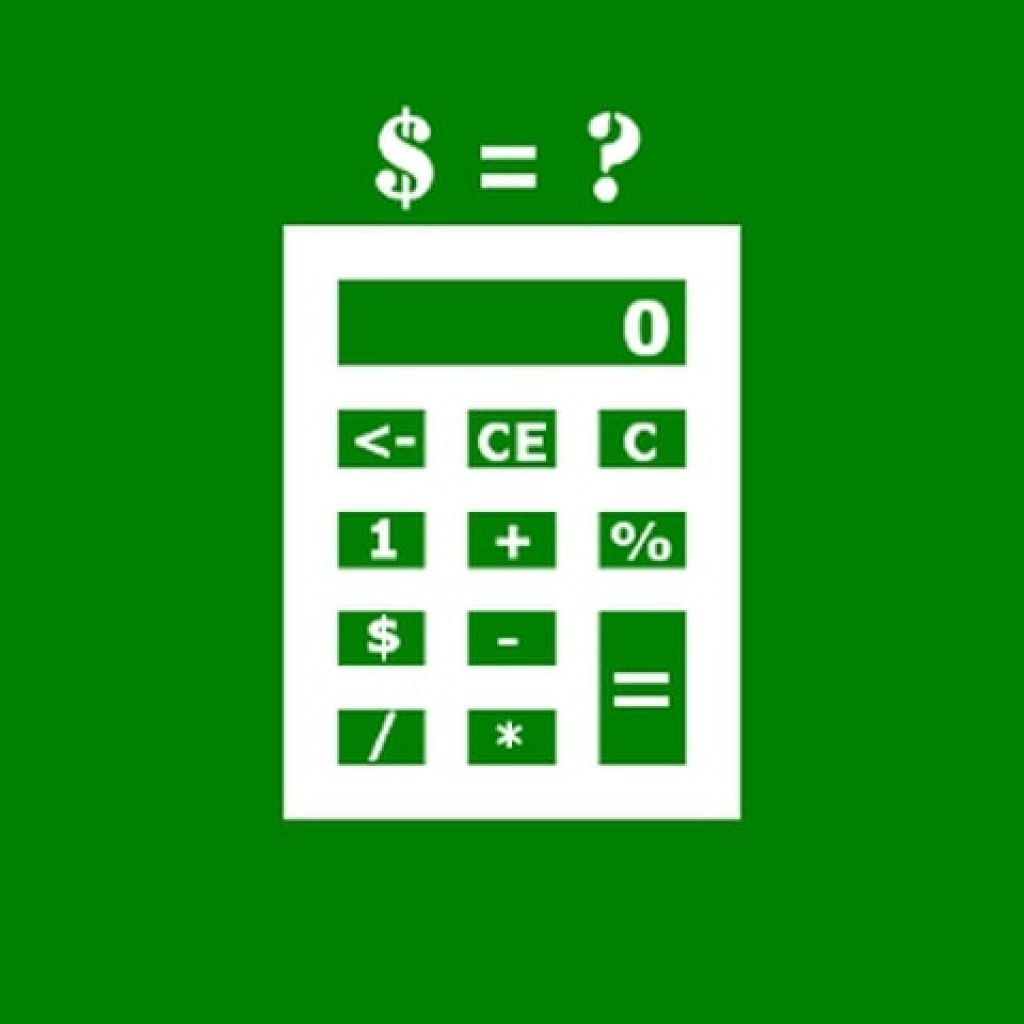 The loan calculator is a free and easy tool for daily calculations. Find out how much you can afford. No matter what you're borrowing for, the app answers all your questions.
It will tell you your monthly repayment, rate, and possible end in seconds. If you're contributing extra funds, the tool will take that fact into account and build a forecast.
It will help you decide if you should resort to refinancing to get out of your credit history early and without financial loss. View the loan from every possible angle, using charts and graphs.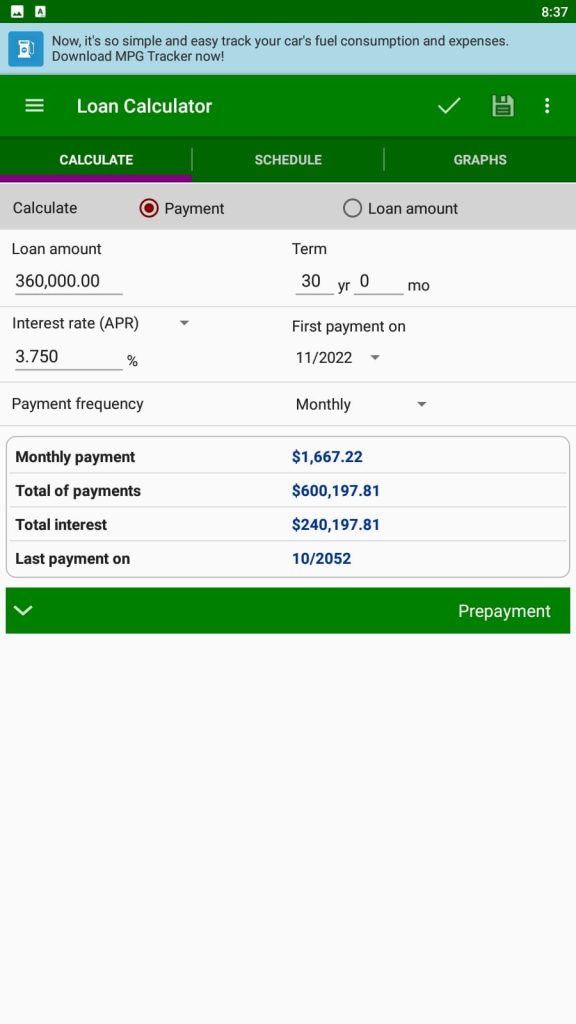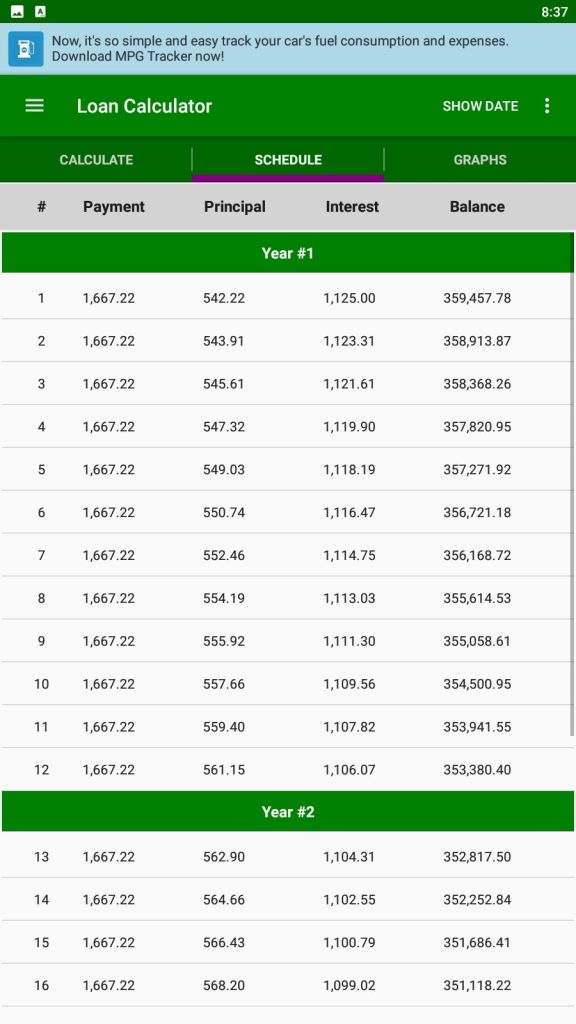 Each of your records will be saved and available for editing at any time. Using the app is intuitive and the concise design makes it easy.

Loan Calculator IQ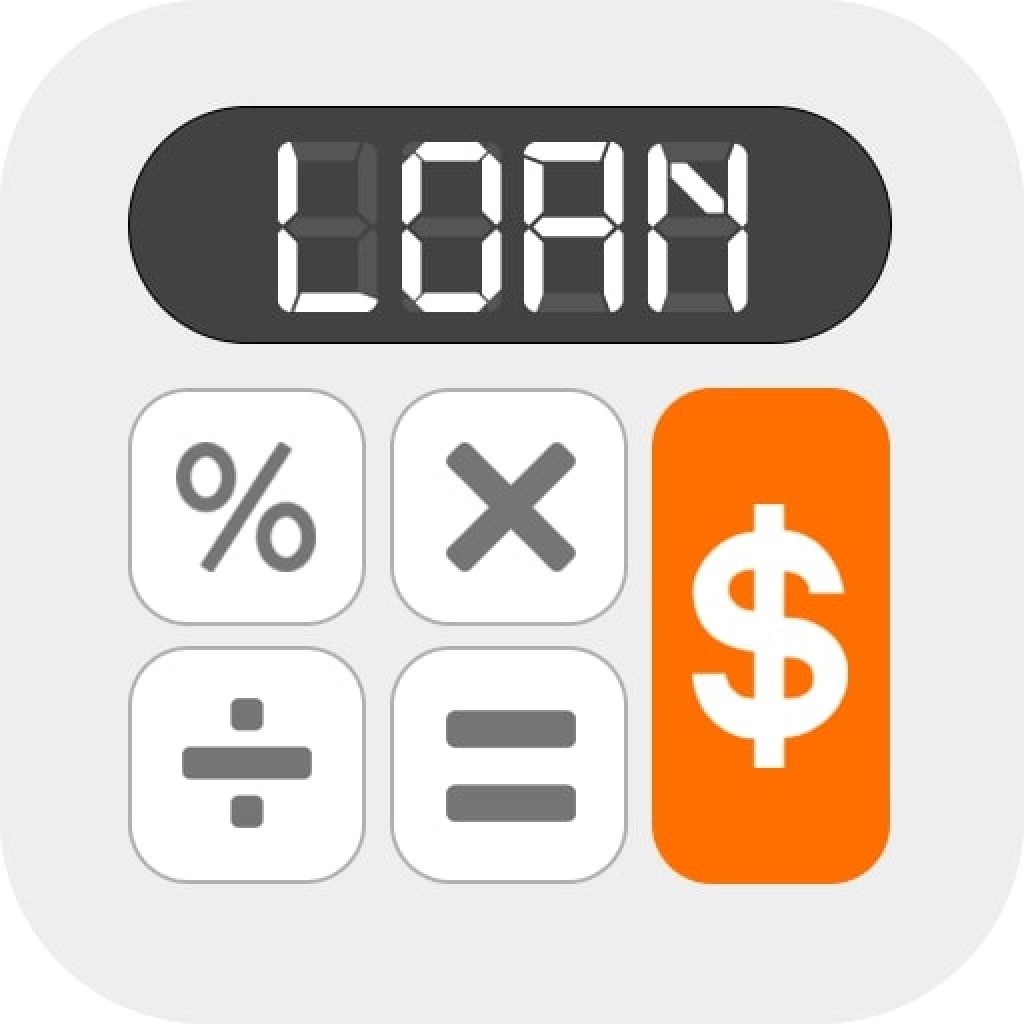 The loan calculator is a useful daily tool for anyone dealing with finances. The type of loan does not matter.
The app will help you figure out the monthly payments and repayment periods. You need to enter three parameters, and the app will automatically display the result in a few seconds.
Have information in advance about the amount, interest rate, and deadline. You don't need anything else to work with.
If dry numbers aren't valuable to you, go into chart mode. This will visualize your credit history.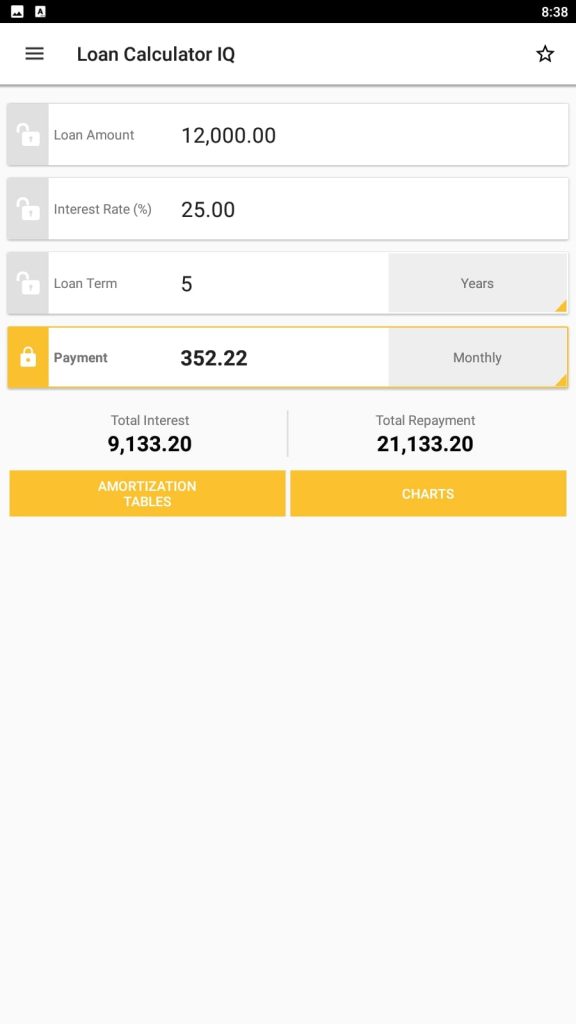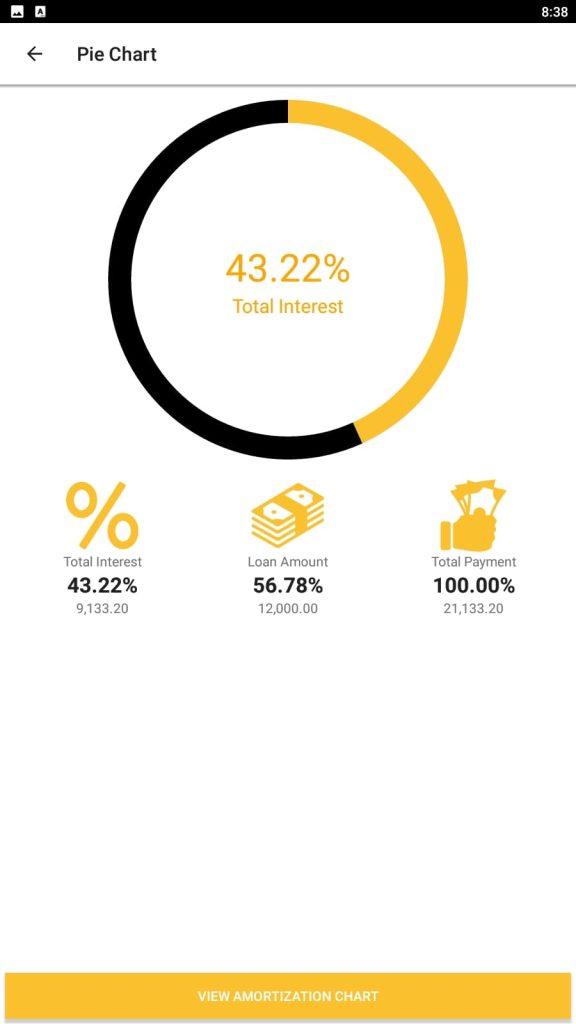 With the help of artificial intelligence, the app will prepare ways for you to optimize your credit. The tool is easy to use, and the concise design is not distracting. Stay one step ahead of your payments and make only informed decisions.

Simple Loan Calculator
This incredibly simple and easy-to-use service will allow you to improve your expenses and learn how to manage your budget properly. This is all thanks to the fact that on the online site you can easily calculate how much you can pay for credit.
This, in turn, will help you understand what things you can take out on a long-term loan and what things you can't. To do this, you only need to know the rate of interest at which you are willing to take out a loan.
If there are any extra fees, refunds, and third-party fees, you need to account for them separately.
This calculator is as easy to use as possible, so you can easily plan your entire budget, right up to the repayment of any loan. You will be able to use the data obtained in this online service according to your desires and preferences.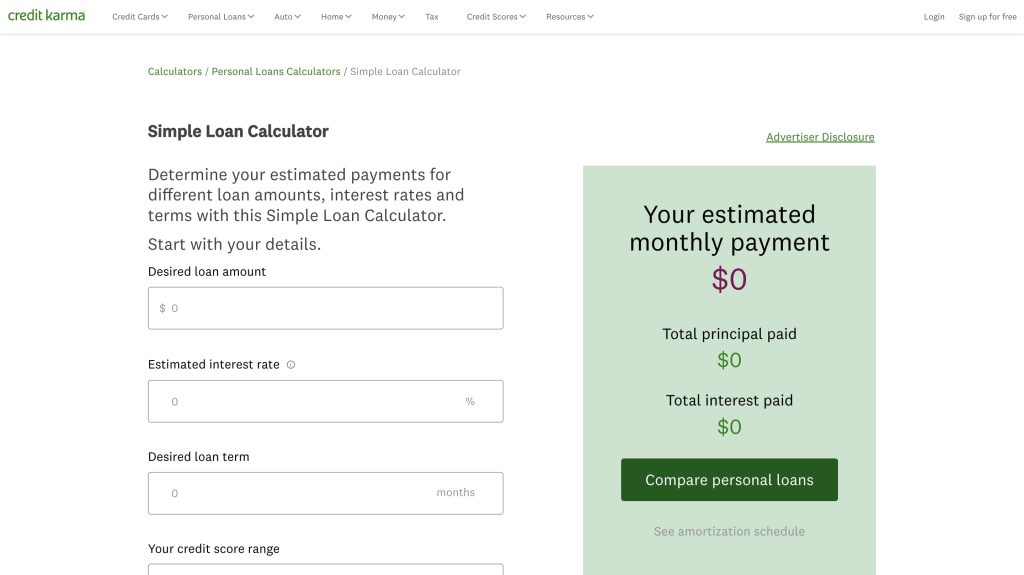 It can also help you assess your finances and see if you can afford to pay a certain amount each month for several months. Think things through beforehand so that you can calculate your budget and possible purchases.

Loan Calculator by Bankrate
Many of us are faced with the need to take out a loan. To understand how much money you are paying back by paying off a long-term loan, use this online calculator with all the features built-in.
Here you will spend about 3 minutes calculating the entire cost of the loan by entering only the interest rate.
Calculate the payments you will have to make regularly at certain times over a period of time. This will allow you to take a rational look at your finances and prospects.
This kind of modern online calculator for calculating long-term loan payments makes life as easy as possible for people and helps them decide on loans if they are able to pay them back.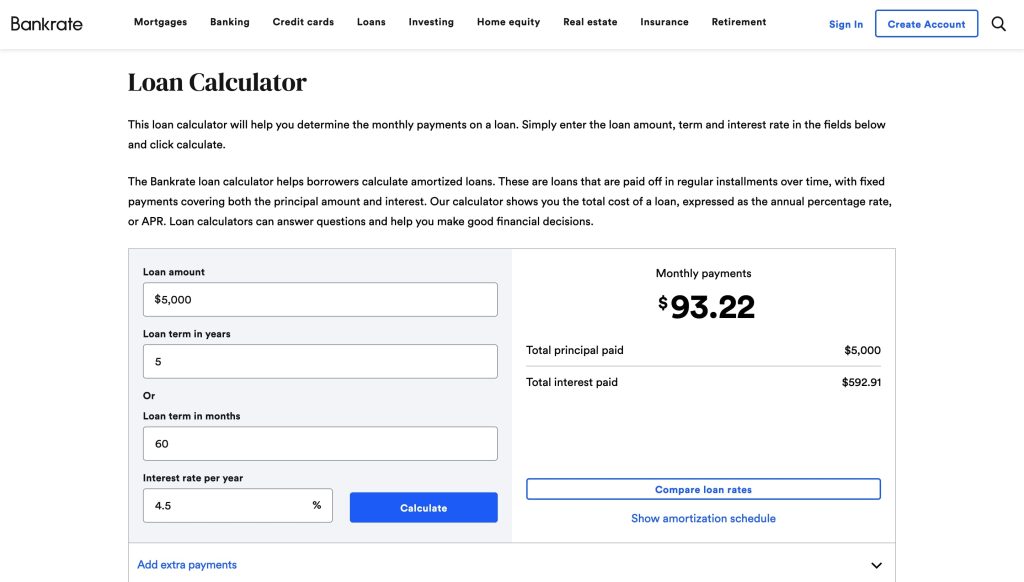 All the data that the calculator can give out on your entered information, you will get in just a couple of minutes. Use them to determine your ability and prospects to pay back any loans.

You may also like: 9 Free Mortgage Calculator Apps & Websites For The USA
Loan Calculator by Calculator.net
It is not always possible for a person to rationally assess their financial capabilities on their own. That's why this unique and really easy-to-use service was developed to calculate the loan and its regular payments.
These operations can be performed in relation to absolutely any loan for any term. To get the most accurate data on the approximate monthly payments, you need to be precise in entering the figures required by the calculator.
Here you can calculate your obligations to a bank or other company, knowing only the term of the loan and the rate of interest. All the data that calculates this online calculator, you will see in just a couple of minutes.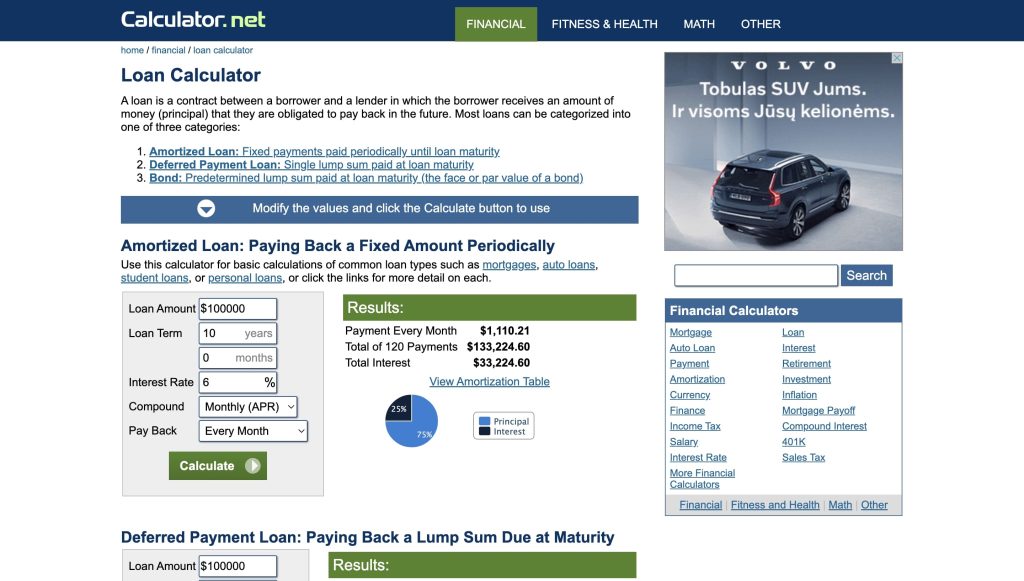 Service provides accurate figures, which are calculated down to a tenth. Use this service to optimize your budget and rationally estimate all your possibilities concerning the budget and financial expenditures.