To the outside world, content creation may seem easy as pie. However, it's maybe quite challenging and time-consuming, and you definitely won't be able to do it without proper instruments.
There are plenty of social media content creator apps for Android & iOS that lets you come up with the content on the go. All these apps will help you cope with different things — from editing vids and making IG Stories, to finding inspiration and recording your podcast.
Herewith, let's not forget that no matter how good your content is — consistency is key so don't forget to get a solid scheduling app as well.
We've gathered together the 10 best apps in that category you may try. Have a look!
Canva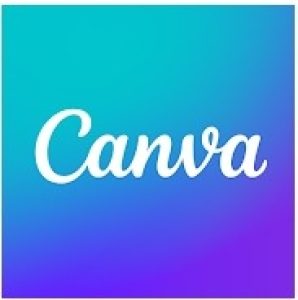 Let's start with all content creators' must-have — the Canva app.
Frankly speaking, regardless of what social media you use for presenting your content — you can't do it without this app. This is the ultimate graphic design platform that lets you up with HQ graphics of any kind. For instance, this app lets you make cool IG Story, posts, animations, presentations, checklists, and more.
New templates come up regularly, so you won't struggle with the lack of choice here. But the best thing is — this app is incredibly easy to use so even if you've never created graphics before you'll be able to do it without much effort. That's because the app cover thousands of templates you can use as a base for your projects.
More to that, although the app does have paid sub packs, the majority of templates are free, so you can do without it. Additionally, all the templates are highly customizable. Thus, even if you'll use a template, you can make it fully unique by changing every little detail of it. Once you're done, you get to choose the saving format or post your work right on SM.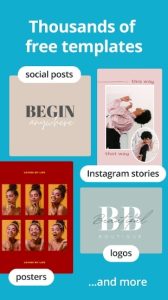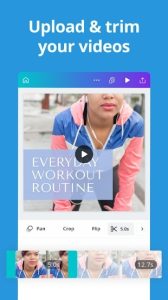 You may also like: 9 Free Auto Post Instagram Apps for Android & iOS
CapCut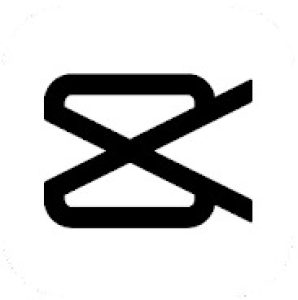 Next, we have an ultimate video editor that will cover all your needs.
Needless to say, there are plenty of vid making apps on the market for now, but if we could only pick one — it would be this app. Why is it the best? There are several reasons for that, and the first one is this app is incredibly easy to use. The interface is fully intuitive so even if it's your first time editing a vid you'll quickly cope with that.
Beyond that, the app doesn't take down the quality of the vid, regardless of how many filters you'll add. Speaking of filters, the app covers a wide compilation of color-correcting filters, masks, stickers, and other stuff you may decorate your vids with. Plus, the new filters and stickers come up with each update, so there's always something new to try.
There are also plenty of basic instruments to cut, merge, reverse your vids, and change the speed. Besides, the app comes with a built-in music library that you can use as a soundtrack. There's even a list of songs with exclusive copyrights. The app also covers several resolutions for various social media platforms, and you get to export your vids right away.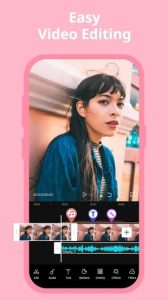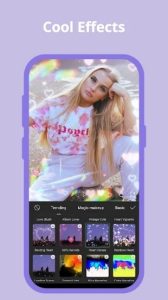 Life Lapse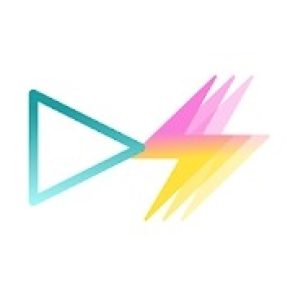 If you tend to spend time on social media, you've probably come across the stop motion vids. It's a new trend that plenty of companies use to make simple ad vids for SM, and this app lets you do it as well.
This app lets you make stop motion vids from pre-made pics, or shoot them from scratch with a built-in cam. Herewith, the app does everything to ease the video-making process. This covers a ghosted image feature that lets you alight all the pics fast and easily.
Without this app, you'd need to go through all the shots and align them manually which would take tons of time. Additionally, the app will stitch all the PCI together automatically — you'll just need to pick the transitions if there will be ones.
You can also customize the sizing of the future vids and there are sizes for all the SM you may need. Besides, you get to adjust the speed of the vid and re-arrange the clips at any time. The app overs plenty of filters and stickers you may add to the project. As for the camera, the app covers both the back and a front cam, and there's also a built-in timer.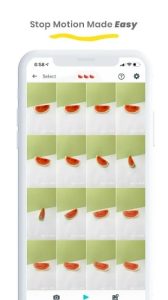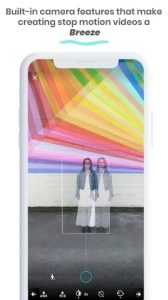 Pinterest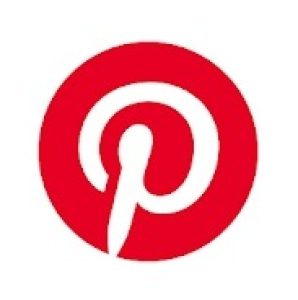 Let's be real — creating content for social media is fun but all of us may get burned out from time to time. That's when Pinterest comes to play
This app is the best source of inspo you may find on the web, especially if you're a content creator. The app contains billions of pics of all the possible themes so there's something for everyone. It's one of the greatest sources to find photo references, check out the latest fashion trends, find new photo filters and more.
Besides, there are plenty of pins dedicated to IG boosting, marketing, and more. All you need to do here is to search for whatever you have in mind and this app will give you thousands of results right away. Once you've found something you like, you may save it to your custom board. There are no limits for the number of boards or pieces each of them may accommodate.
Herewith, you may rather make your boards public or private, and you can also share them with mates. Plus, the app will analyze the pins you add to your boards and start to give you fresh ideas for them. All the pics come with the links attached, and you can discover plenty of useful articles on any topic.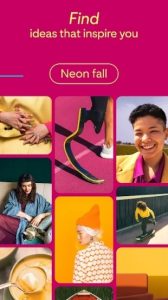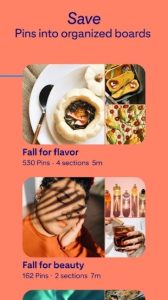 Snapseed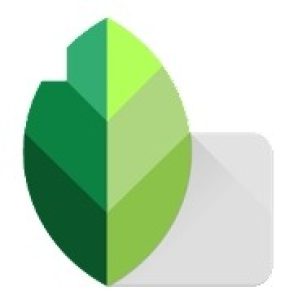 If the goal is to find an all-in-one photo editing app — this is the one for you.
This app is practically a slightly lighter version of Photoshop at your fingertips. Herewith, this app is much easier to use, and you don't need any extra skills to cope with that. This app has over 30 tools, plenty of filters, and a built-in cam that lets you make HQ shots. Plus, the app supports several pic formats, including RAW files and JPG.
Along with the basic tools like color correction, tuners, and a re-sizer, this app also covers plenty of advanced ones. For instance, several brush instruments allow you to retouch exposure, warmth, and other stuff selectively. There's also an erasing instrument that allows you to get rid of all the unneeded objects on your image.
You'll also get to set the structure of your image and play with perspective by fixing the skewed lines and horizon. You may even expand the size of your canvas automatically to get more space. As for the filters, the app covers plenty of preset packs for different moods and occasions, and you get to customize them all.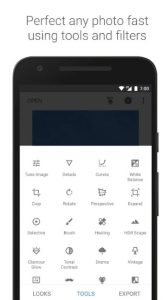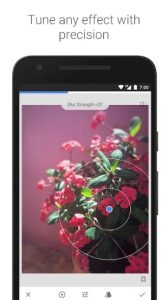 Check also: 11 Best Instagram Highlight Covers Apps (Android & iOS)
Tezza
Al Image Enlarger is an app for those people who want to get the most out of their photos. It often happens that users need to enlarge the photo or crop unnecessary details.
However, often in this case, people are faced with a loss in image quality. This app will help you not only quickly enlarge the photo, but also do it without losing the quality of the photo.
With this app, users will be able to enlarge their photos by 200%, 400%, and even 800%, while fixing pixelated and blurry photos at the same time.
Also, in this app, there is a large number of other useful functions for photo editing. For example,
AI sharpening
contrast enhancement
color optimization.
This app is really intuitive and easy to use. The app does not require any special knowledge or skills from a user to transform a blurry photo into a high quality image. The user only needs to upload a photo to the app and it will automatically improve.
In order to get an improved image, users need to:
upload a photo to the app
get a task ID
wait until the task ID shows a "success" mark
download an improved image.
Remini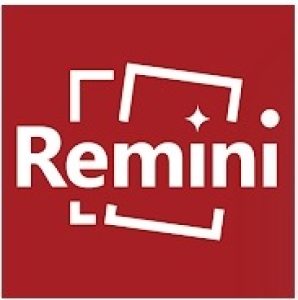 Next, we have a holy grail app for all the people who create photo content for social media.
The concept of this app is simple but yet incredibly useful — it lets you enhance the quality of your pic in a blink of an eye. That's right, the era of pixelated, blurred pics is over now! This app runs on AI tech that is able to automatically unblur and restore any possible image. All you need to do here is to upload a pic and use a magical instrument to restore it.
Herewith, this app not only works for portraits and close-up pics — it can boost up the quality of a group image as well. The trick to getting the best results here is to zoom out closer to people's faces and use a restoring tool once again. You can also double restore individual objects in the same way — by zooming on them.
The same goes for pixelated shots -you can increase the number of pixels with one tap and do it over and over again till the shot is perfect. Besides, the app can easily erase all the scratched photos, and even the ones taken by an old vintage camera. The best thing is, you get to regulate the sharpness and the blur if needed.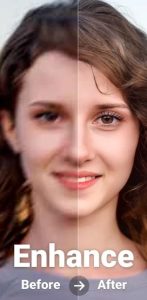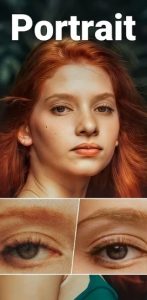 Unfold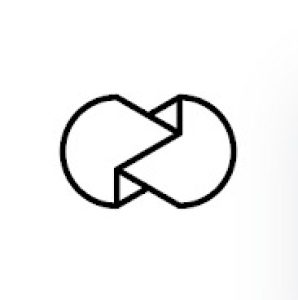 If the majority of your SM content is IG Stories — you need this app.
It's an ultimate storyteller toolkit that provides you with a wide range of IG Story templates. For now, there are already over 400 templates for you to use, and the new ones are being added on a regular basis, plus, the app constantly incorporates new fonts and decorative elements, so you won't struggle with a lack of choice.
Additionally, the app doesn't just give you individual templates — it offers full-on compilations, so you could make matching stories. Needless to say, it's pretty easy to get lost in such a variety of templates, so the app lets you mark your fave ones for easy navigation. This also works for fonts, stickers, frames, and all that.
You may even organize your fave templates by thematic fonts if needed. In case you can't find any templates you fully like, you can make your pack from scratch. Besides, you may add animated elements and add videos if needed. Once you're done, the app lets you post the right on SM.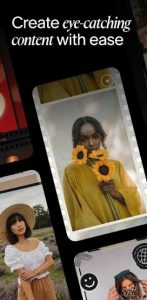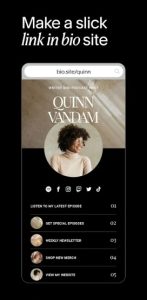 VistaCreate
This is another IG Story maker that lets you make stunning designs easy as pie.
Sooth to say, you can use this app to make more than just stories as it covers various kinds of templates. At his point, this app is pretty similar to Canva cause it lets you create graphics with any knowledge in the area. For now, the app covers over 30k of free templates, a wide photo bank, loads of animated stickers, and more.
Herewith, the app comes with easy navigation, and you can use a search engine to search for thematic templates. All the templates are editorial, so you can customize them as you need. More to that, you can make the templates completely unrecognizable and unique so no one would guess you've sued something as a base.
The app lets you work with both pics and vids, so you can easily make animated posts and stories for IG. Once the protects is done, you can share it right on SM. The app covers plenty of sizes and resolutions that fir various platforms so no worries about that. Some items within the app are only available for pro subs, but there are more than enough free ones.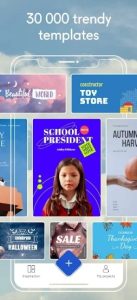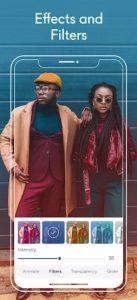 You may also check: 11 Free Fonts for Instagram Apps (Android & iOS)
Anchor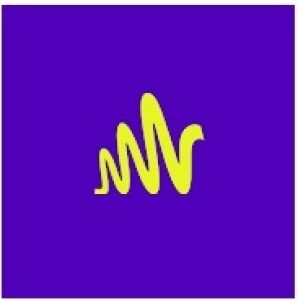 And lastly, we have the best app for making and distributing your podcast.
Nowadays, podcasts are gaining popularity like never before, so it is the perfect time to make your own one. This app is developed by Spotify, and it covers all the tools you may need to record the first podcast episode. First of all, the app comes with a pocket recording studio you can use for free. Herewith, it lets you record with a decent sound, arrange audio elements, and add various transitions and effects.
You may even pick a soundtrack from a built-in audio library. The app supports a remote record for up to 4 guests regardless of where they are. The app even lets you design a podcast cover if needed. Once this part is done, it's time to consider how to distribute your podcast. This app provides you with fully free hosting for an unlimited amount of episodes.
Beyond that, you get to share your podcasts on all the most-used platforms like Spotify, Google Podcasts, and more (and you won't be charged for it as well). Plus, the app lets you track the metrics from all the platforms your podcasts are distributed on. It even lets you get monetization from every single listen regardless of your audience size.