Fishing for the phone is an educational app, made for preschool children to learn the alphabet.

You may also like: 5 Best Sorting Color Apps for Kids (Android & iOS)
As soon as you enter the game, you will notice the big name of the application in the background and the relaxing music. On the home page, there will be 4 buttons at the bottom, namely Exit, Main Menu (by default), Credits, and Privacy. In addition, you will see another button PRE-K in the middle of the screen.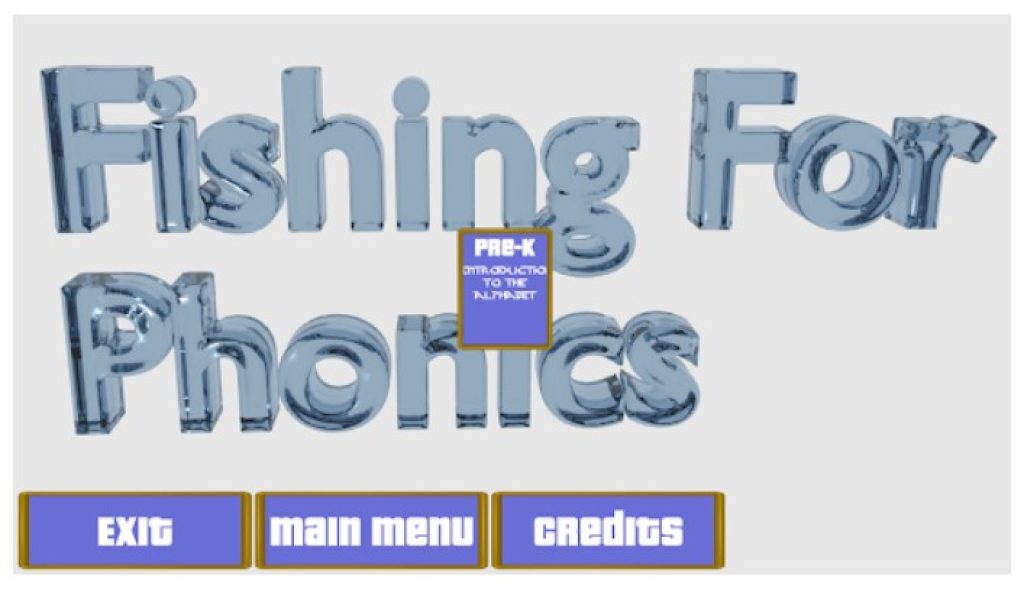 After clicking on the PRE-K button, you will be given a choice of several groups, collected from letters of the alphabet (from two to three letters). The next step needed to be done is the selection of the group. The further screen will show you three fish moving smoothly.
On their backs, the capital and small alphabet letters will be written; the music will change and you will hear the voice of a small child and a letter sound.

You may also like: 7 Best phonics apps for kids (Android & iOS)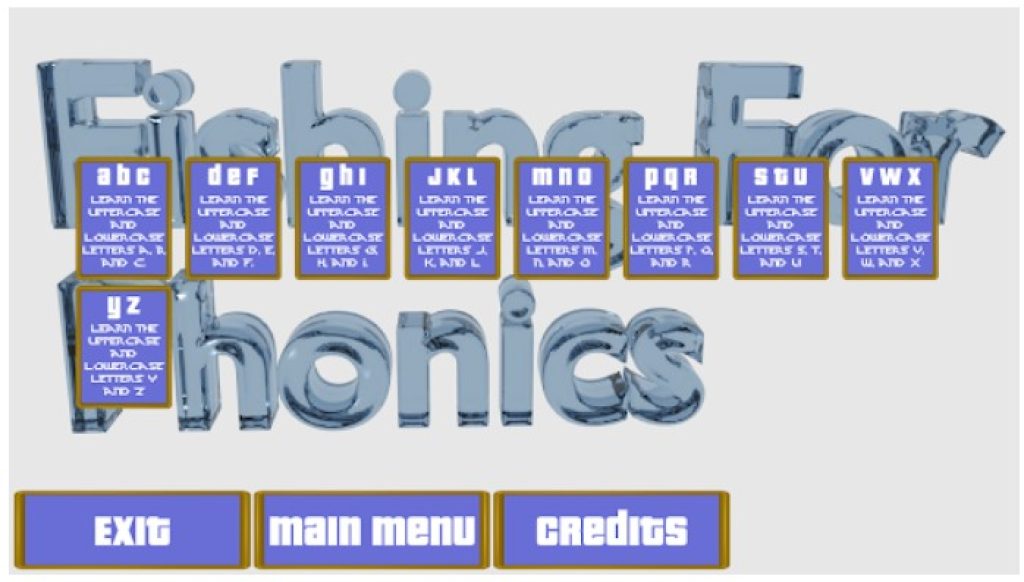 Three specially colored buttons will be added to the right of the screen:
Intro (the repeat of the voice of the child)
Repeats (the child repeats the letter)
Say it (gives you information about the app).
After you correctly click on the pronounced letter, the fish will begin to move in accelerated mode. A grown-up male voice will say you encouraging words. The most pleasant bonus of the application is the lack of advertising and no strings.

You may also like: 12 Best letter tracing apps for Android & iOS