Focus Commit is a lightweight application that allows users to overcome various distractions. Due to this tool, they can perform all their tasks separated by intervals.
Now let's have a look at it features!
Once you have downloaded the app, it will ask you to select the preferred language and add the first project and necessary tasks.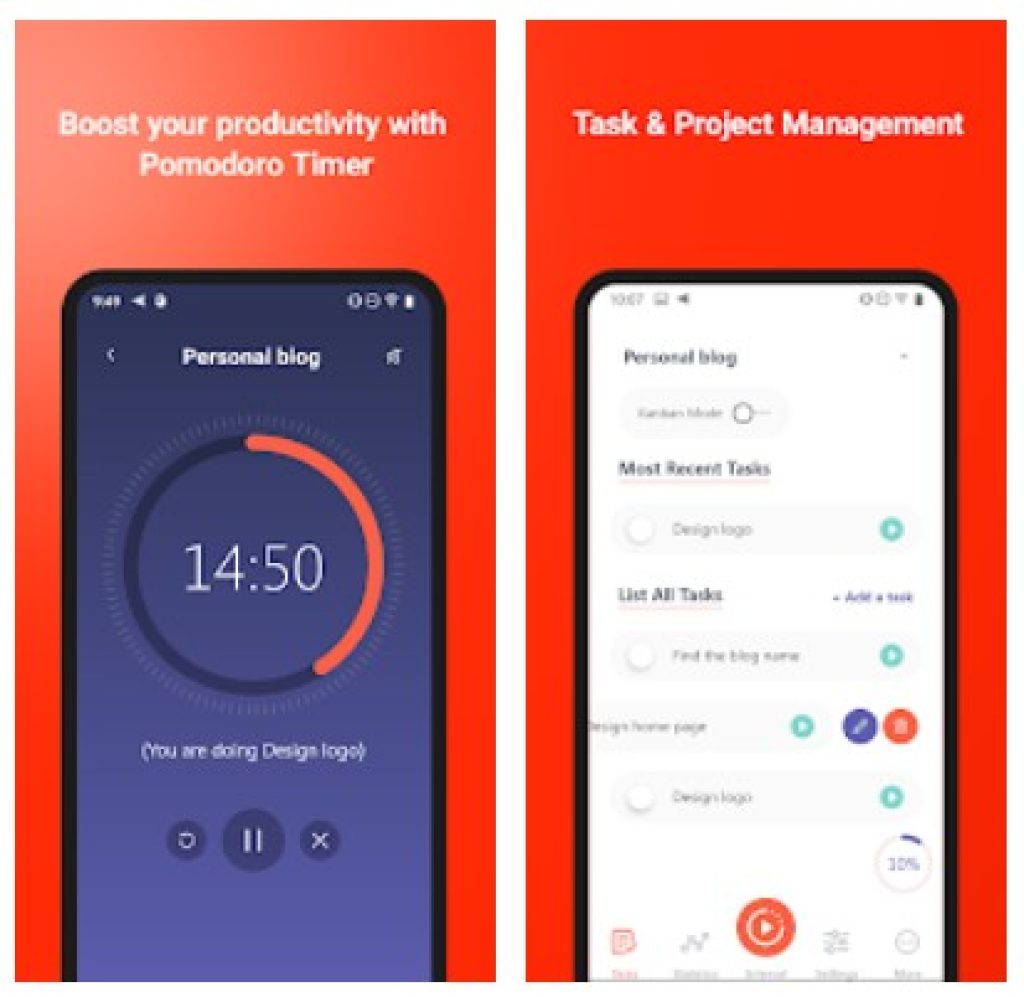 After that, you will be instantly transferred to the homepage containing the following sections at the bottom of the screen:
Tasks
3X Boost
Interval
Settings
More
After each interval, you will have a short break. But once you have passed every four intervals, you will gain a long break. However, users can customize both intervals according to their needs.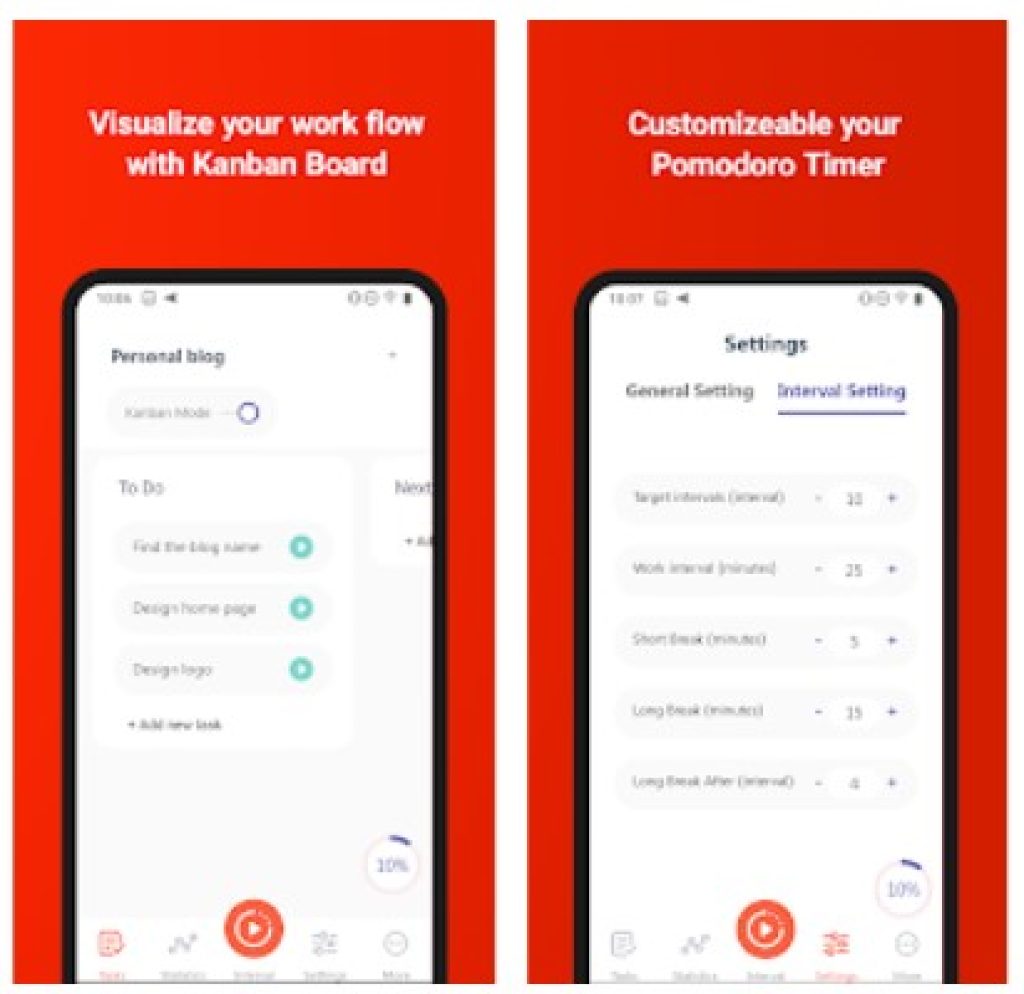 In the first section, you will gain access to all your tasks and projects. The second section allows you to set preferred target intervals and work intervals for a certain period. Here you can also add a break or check the history. For this, just tap on the top right button.
There is no need to waste your time on pasting a numerous list of tasks, as Focus Commit supports Google Tasks and Microsoft To-Do integration. Plus, the app also synchronizes with your Calendar.
Moving on, the application offers a great variety of adjustable settings. If you click on the Setting section, you can customize interval settings, enable a pause button, turn on/off the alarm, etc.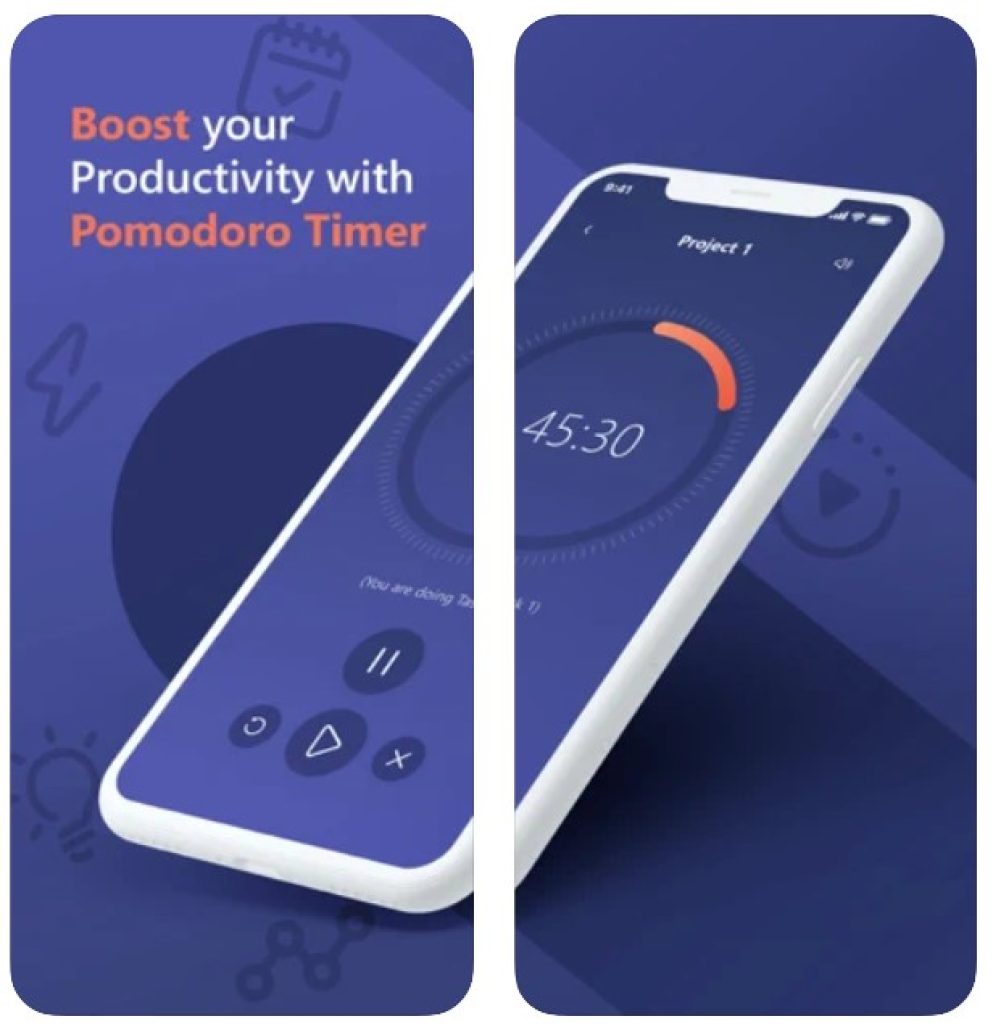 The application even contains a built-in leaderboard where you can monitor other users' performance all around the world.
As for the app's interface, it is developed in a minimalistic style. Thus, we can surely say that even inexperienced users will quickly find out how everything works there.
Summarizing all the points, if you want to boost your productivity, Focus Commit is definitely your option!