Sniper games are always exciting. They keep you alert and entertained all the way through every mission as no other game could. Wanna get that thrill? Then check out the list below to see the best & free sniper game apps for Android and iOS!
Try more military options going through these best war defense games.
Sniper Fury
Sniper Fury is one of the best sniper games that can be played free on your phone. The game has got several gorgeous locations, such as the near future, urban jungle, exotic places, and so on. That is not to say that there are cool atmospheric effects that will add a thrill to some of the missions – blizzards, storms, etc.
By the way, no need to worry that you will get through this one easily – there are over 130 action missions and every next one is a bit more challenging than the previous one.
Internet connection is required to play this game. That is because, first of all, there is a PvP mode and, second, if you wanna play free, you gotta view ads. These ads can be removed, of course, by paying. So, just a cool high-quality game app to start your immersion into the sniper games world!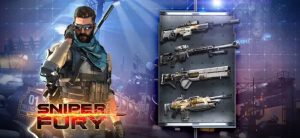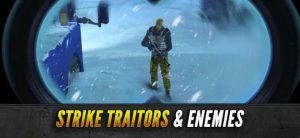 You may also like: 11 Best tank games for Android
Sniper 3D: Shoot to kill
Sniper 3D is a great shooter game. It starts off as something that even a 5-year old kid is able to do, but then levels are getting more and more difficult. You can still go through them though, so don't be afraid of deadlocks or anything – it might take some effort, but you'll surely do it!
Here, you are playing a good guy – helping the police, the army, and other structures. The developers of the game have decided to include all the possible plot twists that usually take place in such kind of games. Zombie apocalypse? Why the heck not! Aliens? Well, that's alright too! Robots? Oh, fans of Doctor Who will appreciate!
And, yeah, add to all of that the fact that you're saving the planet from world war three. How awesome and strange does everything sound? Well, you'll never know, what this is all about until you download the app! High-quality graphics, hundreds of missions, hundreds of weapons… This one is definitely one of the best!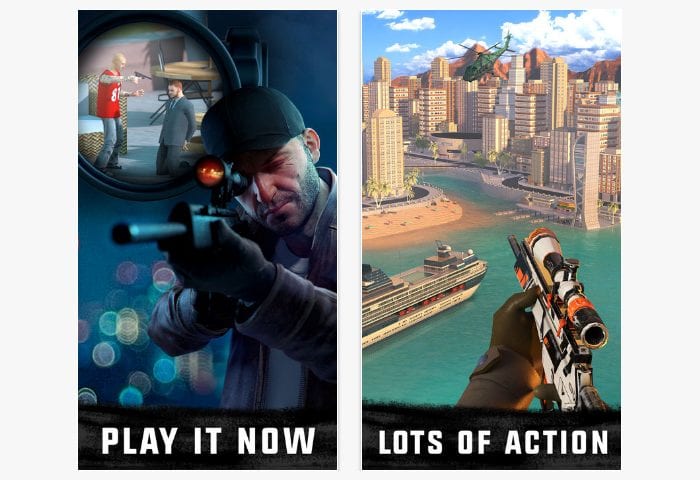 Contract Killer Sniper
Contract Killer Sniper is one more amazing shooter game. This one's plot may not be so versatile as the previous one, but at least there is a whole story behind it, which adds a bit more purposefulness to the missions. The number of missions, by the way, is 250! So you're not gonna get off so easy. And the game is quite an engaging one too.
Back to the plot! Some illegal organizations started kidnapping scientists in order to create cyborgs and other inhumane things. You are the one who gets to conquer these crooks. Target mobs of enemies or even entire bases, choose the most important figures for elimination – it is all up to you!
Play in the PvP mode and destroy the bases of other players while protecting your own one. There is no more to say really – a one gotta play the game to experience all the fun behind the description!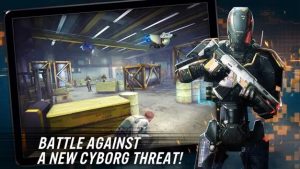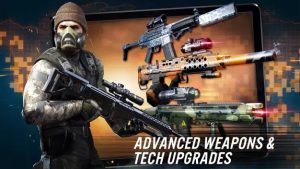 LONEWOLF
LONEWOLF is a sniper game app for those who reached at least 17 years old. It is not that this one has got particularly much violence – the thing is that there is a very tricky enigmatic plot connected with intense moral pressure. The game is based on a Neo-Noir story and resembles our day-to-day reality very much.
The reason you kill your targets is a mystery. Apparently, you are involved in some kind of organization, but in the beginning, it is not really clear what it is all about.
The plot reveals between the missions – you get to read some word bubbles and watch gloomy but still quite beautiful hand-drawn cutscenes. The background music of the game adds up to this thrilling atmosphere.
If you are an avid player, you can try to get through this one in a day, although it will be quite a challenge – the game has got 35 missions, a 5-hour story, and some mini-games. A very diverse one this one! All in all, if you like reading cool stuff while playing, certainly try this one!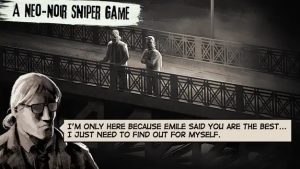 Sniper Arena
Sniper Arena represents a real-time sniper vs sniper game. You can start playing immediately. What you'll see is 8 people on the map – you and seven other players just like you. Your mission is to kill as many of them as possible. The sniper who gets most victims wins around.
Simultaneously, you can build up a career accessing more and more arms, special equipment, camouflage, and all of that. The app's got amazing graphics with clear details of objects. What it also has got is real-world based mechanics that make that sniper world feel even more realistic. So, if you want to compete with others, this one is a great option!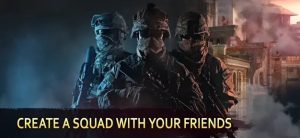 Sniper Ops 3D Shooter
Sniper Ops 3D Shooter is a great free sniper game that stands from the rest by being both an FPS and a war game. The app transfers you into the reality that is unfortunately quite usual in some regions of our world – the reality filled with terrorists and deadly guys infamous for blatant cruelty.
You get to try yourself as a sniper who kills those guys to protect humanity from their inhumane actions.
Over 200 thrilling missions and the greatest thing is that all of them are accessible offline! While going through missions, you are opening up lots of new sniper rifles, such as, for example, legendary Dragunov. The graphics look good. The gameplay is extremely enthralling. What more can a one need, right? Get the game and enjoy it!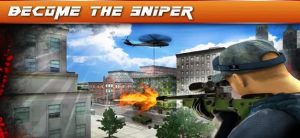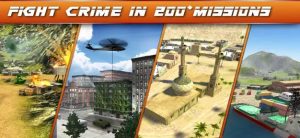 Hitman Sniper
This is, of course, the list of free sniper games, however, this app is very cheap at the moment (less than a dollar), so we decided to share it as well. Besides, not many people enjoy viewing ads in the intervals between missions – if you are one of them, this is a great chance to get a cool sniper game without too much waste!
The app is full of exciting missions that check & improve your accuracy and speed skills. Kill high profile targets with cold blood knowing that they are not poor victims but rather sly lawbreakers, hard nuts to crack. The game will surprise you with zombie survival mode, so if you are up to some exotic adventures, they are on their way! If you get the game, of course.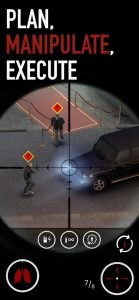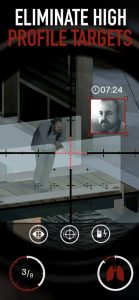 Kill Shot Bravo
Kill Shot Bravo is a rather comprehensive sniper game app. For starters, it consists of at least 3 modes! You can either build up a career or join online battles – in PvP or alliances modes. As for the career mode, all the usual stuff that we love is present – go through bosses, complete over 2400 missions (!), gain new weapons.
By the way, this one not only deals with sniper rifles, but it also provides players with cutting-edge military gear, including machine guns and other things like that. While playing, you can find yourself in a number of beautiful 3D locations. Upon the whole though, the game, like many other games above, focuses on waging wars against evil enemy forces. Once again, you are the one who will hopefully save the world from terrorists, states' armies with 'wrong goals', and even zombies!
Due to the two online modes present in the game, the app provides you with an ability to create a profile with name, avatar, and all of that. So, you won't just be a 'no name' – you will be a sniper who should protect his/her name by playing well! I don't want to bore you with a longer description, so just get the game and try it out!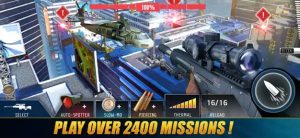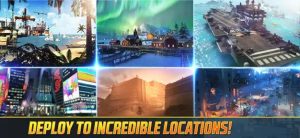 You may also like: 55 Free Games without WiFi for Android & iOS.
Last Hope: Zombie Sniper 3D
Last Hope is an amazing 3D sniper game. The game puts you in a desert, one-on-one with hungry zombies. Your goal is, well, at least to stay alive! As you wade through the wasteland, you level up your survival skills and learn more about the reasons why human civilization has turned into such a disaster. At first, you are guided by your old friend who miraculously stayed among the living.
All the usual stuff that accompanies this type of game is present here as well – achievements, upgradeable weapons, leaderboards, and so on. So, if you find the game's plot riveting, get the app and start fighting zombies!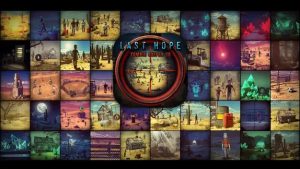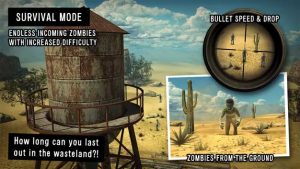 Zombie Hunter: FPS Apocalypse
Zombie Hunter is an alternative to the walking dead sniper game above. This one is great in its own way. Civilization is not completely destroyed yet. There are some civilians and some zombies. The number of the latter ones will grow until you don't take any actions to stop the infection from further spreading. Every second count!
Work out strategies, stay alert, select targets, and shoot! You can go on different kinds of missions, such as campaigns, weapons tests, speedy zombies, etc. Some of the missions include striking zombies from a helicopter!
How cool is that? What's also cool is lots of various environments for fighting, such as infected city, dead port, arctic. Get the game and explore them all!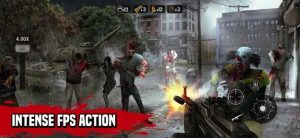 Deer Hunter
Deer Hunter is a name that speaks for itself. If you don't want to kill human beings, you might try to go hunting instead. Although probably in the 21st century, when species of animals are dying out and people are causing so much harm to the planet, hunting sniper games are losing to 'save the world' type of games. And still, nobody will argue with the fact that protecting yourself from predators and hunting down preys to be able to 'have food on the table' is a breathtaking experience! (We are speaking of virtual reality, of course).
If you want to hone your sniper skills in this way, Deer Hunter is one of the best apps to put your intentions into reality! The app allows you to hunt with dogs, to hunt underwater, to experience historical hunts and more. The missions take place in beautiful locations all around the world – from Africa to Alaska. So, if you are not so sensitive as I am when it comes to killing animals, check out this game! If you are, on the contrary, one of those who feel compassion towards animals, just scroll up or down for other games!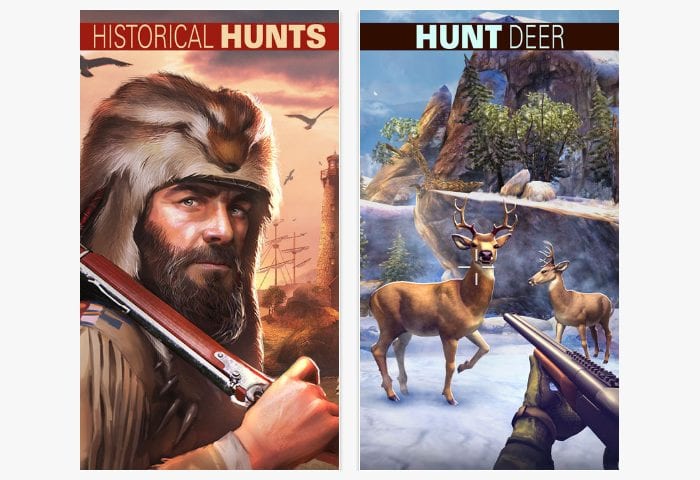 Mountain Sniper Shoot
Mountain Sniper Shoot is an FPS sniper game for Android. This one is pretty simple. No 'save the world' or 'fight zombies' or even 'hunt animals' types of things. Instead, the game takes you to events of some mountain war when you should kill your enemies without getting yourself killed. You have to be very cautious because the moment you shoot your first target, hostile forces start looking for you.
The app is packed with various weapons, so you can aim for upgrading them. Graphics and sounds are excellent – they really convey the atmosphere of constant fear. All in all, this is a great one to try out!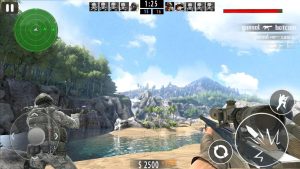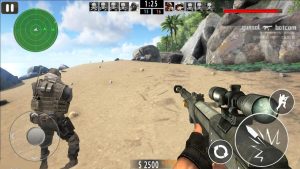 Sniper Shooting Battle
If you are looking for a game with more action and where you would have a chance to play for a character in the 3rd person mode as well, then check out this Sniper Shooting Battle 2019 app. It offers breathtaking missions, interesting plot, and multi-level game with the boss at the end.
In addition to that, the game really can flex with its amazing graphics and detailed locations. The gameplay is convenient and the overall controls are easy. A decent range of rifles will be a pleasant bonus. Al you are going through the game you will get more chances to upgrade your weapons in order to be able to kill the enemies in the next levels.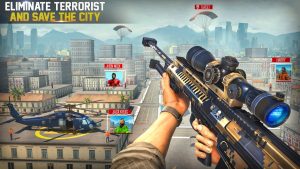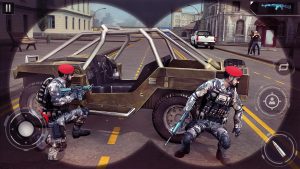 Kill Shot Virus
If you are a fan of zombie games and a fan of sniper games then this game will match your preferences 100 percent. It is the sniper game where you are in the zombie world, surrounded by zombie monsters, and in order to survive and save the planet, you need to kill as many of them as possible – with your sniper rifle.
The graphics of this game are at a decent level and they transmit all the horrific atmosphere of the game making you involved in the game process. You are running across the city, kill as many monsters as you can, and save citizens from them. There are more than 100 missions to go through.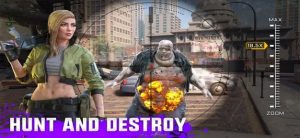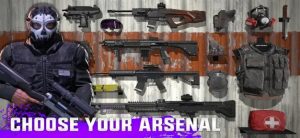 You may also like: 16 Best survival games for Android & iOS
New Sniper Shooter
This is the latest version of the Sniper Shooter games that were released in 2019. The graphics now are significantly improved and all the locations are executed in details and this fact brings the realistic feeling when you are playing this game. Moreover, because of it, it is easier now to spot the aim on location.
The gameplay was improved as well and now controlling the character is easier. In the game, you will have access to several sniper missions and each of them will be including exciting and challenging tasks. The assortment of the rifles is wider than ever so you will find one that will match your taste the most.
Moreover, the best feature of this game is that it can work offline. Enjoy the exciting plot and beautiful locations playing New Sniper Shooter.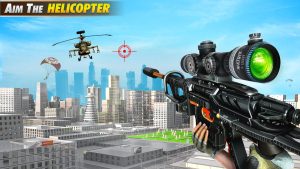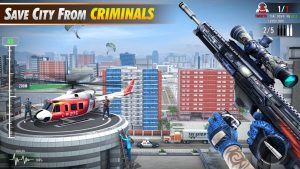 That was all for the sniper games. If you liked this article, you can share it on your social media. Have a good time playing and stay tuned!